Motorsports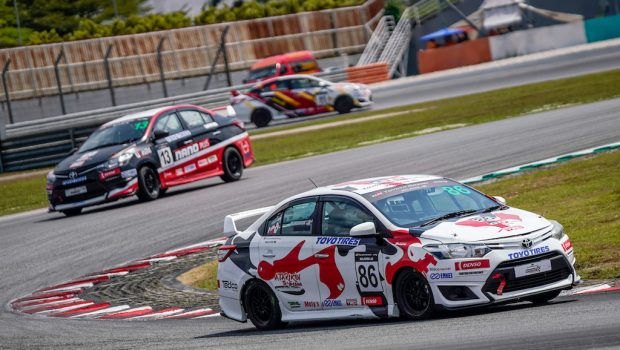 Published on May 2nd, 2019 | by Hammer
0
TOYOTA VIOS Challenge Season Winners Are Boy Wong, Brendon Lin & Diana Danielle  
Season 2's grand finale of the Toyota Vios Challenge drew to a close with the crowning of three new champions in the Super Sporting, Sporting and Promotional classes for professionals, amateurs and celebrity drivers respectively at the Sepang International Circuit.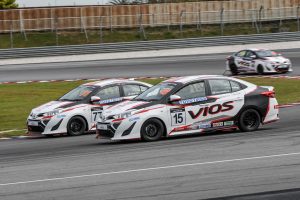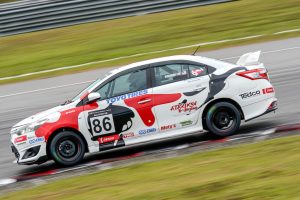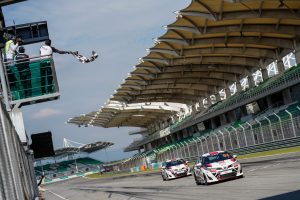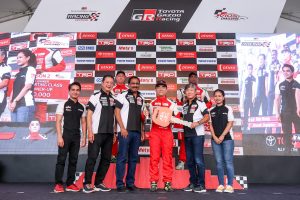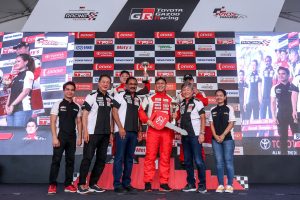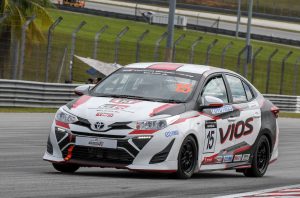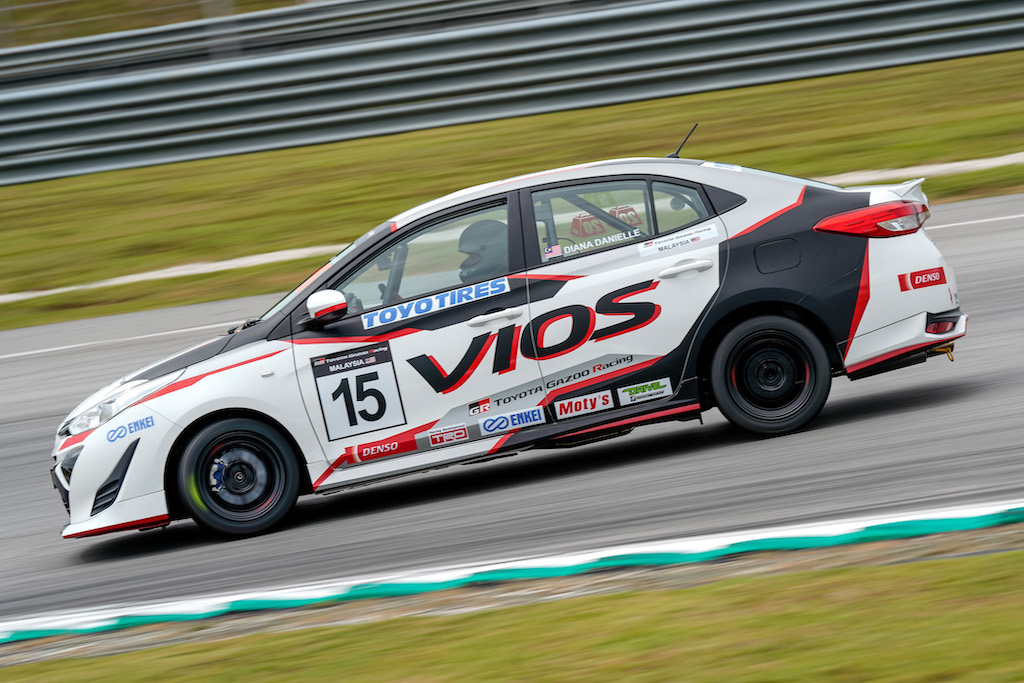 Two cautious but tactical finishes in two races over the final weekend of the season were enough to crown Boy Wong Yew Choong Season 2's overall champion in the Super Sporting Class. Leading the championship coming to the North Track of the Sepang International Circuit, ST Wangan Racing's Boy finished third in Race 1 on Saturday and cruised pass the finish line in seventh position in Race 2 on Sunday. Second overall in the championship was Kegani Racing's William Ho while Dream Chaser's Brendan Paul Anthony completed the four-round season in third overall.
In the Sporting class for amateur drivers, Tedco Racing's Brendon Lim claimed the overall championship with only a single point separating him and ST Wangan Racing Team's Eric Yong, while in third overall was Panglima City Racing Team's Kenneth Koh.
Actress Diana Danielle meanwhile, enjoyed a sterling Season 2 to be crowned overall champion in the Promotional Class, becoming the first ever lady driver to clinch the title. Finishing second and third overall were singers Aiman Tino and Akim Ahmad.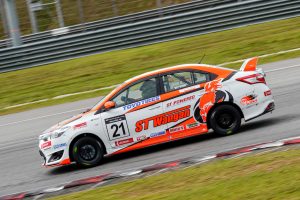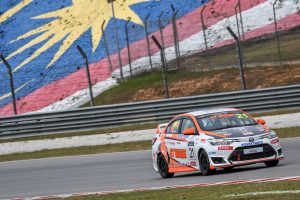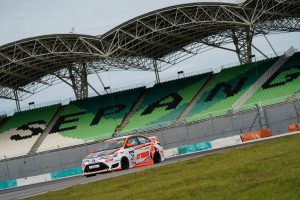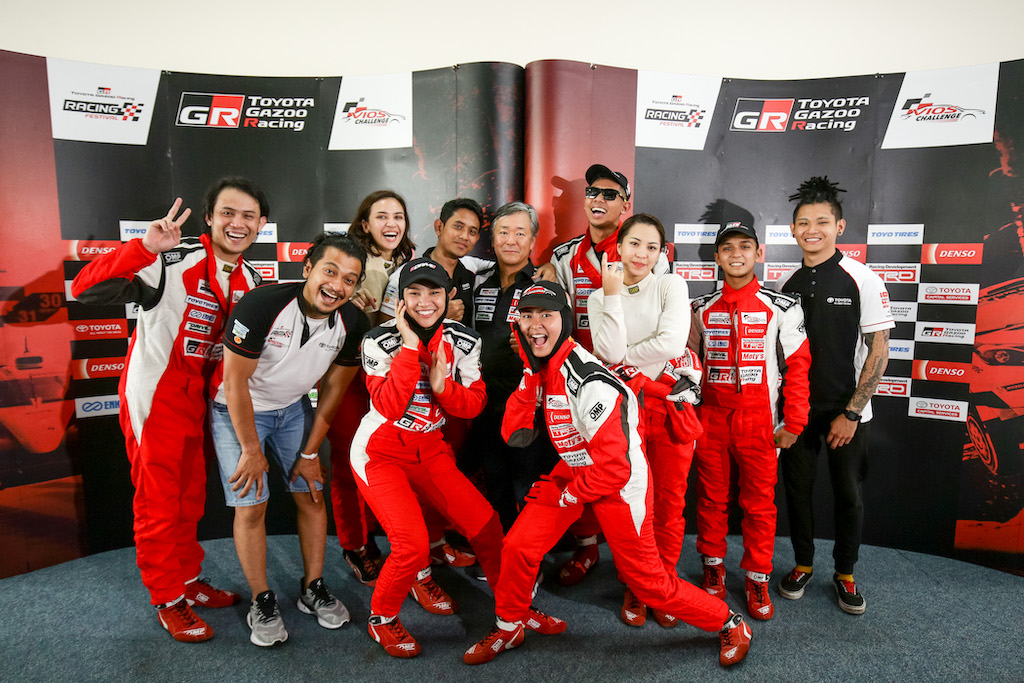 Season 2 of the Toyota Vios Challenge consisted of four rounds held in four different venues throughout Malaysia and a total of 8 races. The event opened at the Sultan Mizan Zainal Abidin Stadium in Kuala Terengganu, before moving to the Malaysia Agro Exposition Park Serdang (MAEPS) in Selangor, followed by the Batu Kawan Stadium in Penang, before heading to the Sepang International Circuit.
"It has certainly been a successful Season 2 for us, and I am pleased to say that the Toyota Gazoo Racing branding has generated tremendous amount of awareness. We look forward to continuing with this initiative as long as possible in Malaysia," said UMW Toyota Motor Deputy Chairman Akio Takeyama.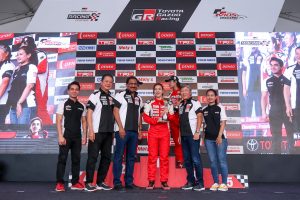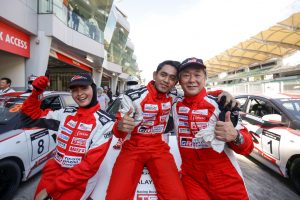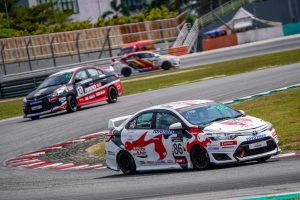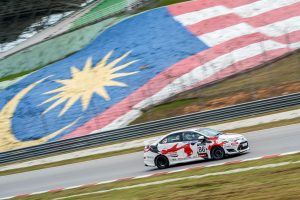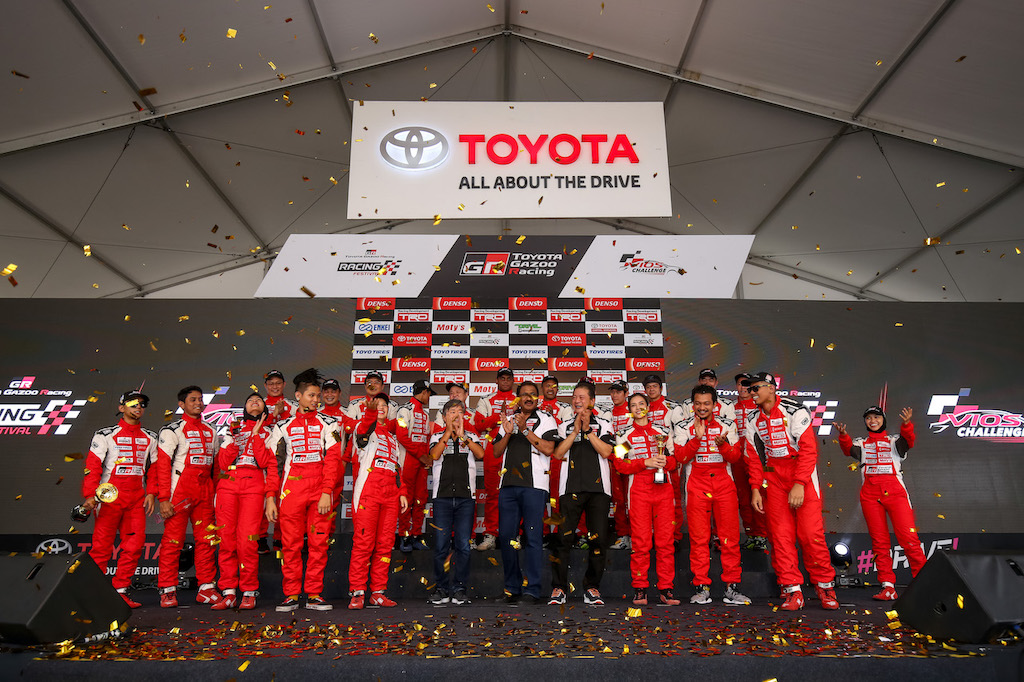 SUPER SPORTING CLASS
In Race 2, Wiliam Ho of Kegani Racing endured a hard fought battle for victory after leading the 20-lap race from pole position to finish, with Team Nanoplus driver Eddie Liew finishing second and Laser Motor Racing's Alif Hamdan in a close third place.
The battle for the lead was intense from start to finish with Ho unable to pull away from the chasing pack of Team Nanoplus drivers Keifli Othman and Eddie. Keifli and Liew had a friendly contest among team mates for position, but midway through the race Liew found a way around the former to claim second place.
"I wasn't driving all out in order to conserve the tyres to the end of the race, and thankfully that strategy prevailed," said Ho.
While Keifli and Liew traded barbs at the front, Laser Motor Racing's Alif was consistently getting faster every lap and would soon dispose of Keifli for third place. Alif's challenge for second place however, did not come until the very last lap but Liew kept his cool to retain track position and cross the finish line second, 2.4 seconds behind the race winner.
SPORTING CLASS
In a heatedly contested Race 2, Tedco Racing;s Brendon Lim was in commanding form, finishing the 20-lap race more than 11 seconds ahead of his nearest competitor en route to claiming his first ever victory of the season.
"I've had a very challenging Season 2 with several misfortunes, technical problems and collisions and I told myself that I needed at least one race win before the season comes to a close. Thankfully, that came true today," said Lim.
Eric Yong of ST Wangan Racing crossed the finish line in second place for his second consecutive podium finish in two days of racing. He was placed third in yesterday's Race 1. Third in race 2 was Kulim Top Wheels' Dato' Ken Foo who held back a last minute challenge from 14-year-old Hayden Haikal.
"I've enjoyed every moment of racing in the Toyota Vios Challenge over the last two seasons. It has certainly improved my driving and I'm looking forward to be back next season," said Foo.
PROMOTIONAL CLASS

In the Promotional Class for celebrities, it was a series of firsts for the top three winners. Singer Khai Bahar raced to his first ever race victory of the season, with fellow singer Wany Hasrita and UMW Toyota Motor Deputy Chairman Akio Takeyama making their maiden appearances on the winner's podium in second and third places respectively.
"To find myself leading the race and eventually winning is absolutely unreal and to be honest      I was really nervous," said Khai. "It has been a fantastic and eye opening experience for me and all my fellow celebrities to have had the opportunity to participate in the Toyota Vios Challenge."
RESULTS: RACE 2, ROUND 4, Sepang International Circuit
SUPER SPORTING CLASS
William Ho                               Kegani Racing
Eddie Liew                               Team Nanoplus
Alif Hamdan                            Laser Motor Racing
Keifli Othman                         Team Nanoplus
Freddie Ang                            Telagamas Toyota
SPORTING CLASS
Brendon Lim                          Tedco Racing
Eric Yong                                  ST Wangan Racing Team
Dato' Ken Foo                       Kulim Top Wheels
Hayden Haikal     Prodigy Racing
Kenneth Koh                         Panglima City Racing Team
PROMOTIONAL CLASS
Khai Bahar
Wany Hasrita
Akio Takeyama
Aiman Tino
Akim Ahmad