Automotive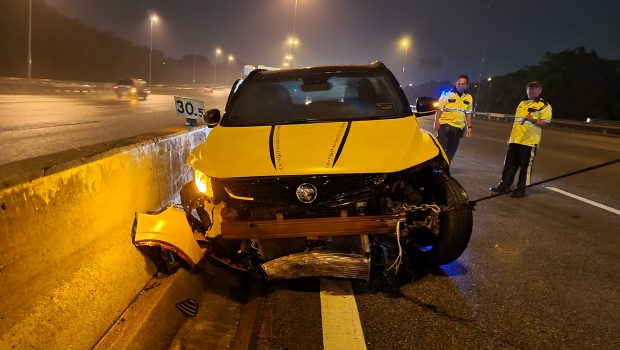 Published on February 1st, 2021 | by Joshua Chin
0
Bumblebee X50 Crashes After Aquaplaning On Wet Highway
A wet road has temporarily put the most famous X50 in Malaysia out of commission. 
There has been some sad news within the local X50 fraternity recently, as the so-called 'Bumblebee' spec Proton compact SUV was just involved in a moderate accident after skidding on a wet highway. 
Occurring just yesterday night (31st January), this Proton crossover that went viral a couple of months ago is currently out of commission due to the driver having aquaplaned on the wet road surface. This then caused the X50 to skid into the left highway divider then the right one across the highway, causing significant damage across the front end of this SUV.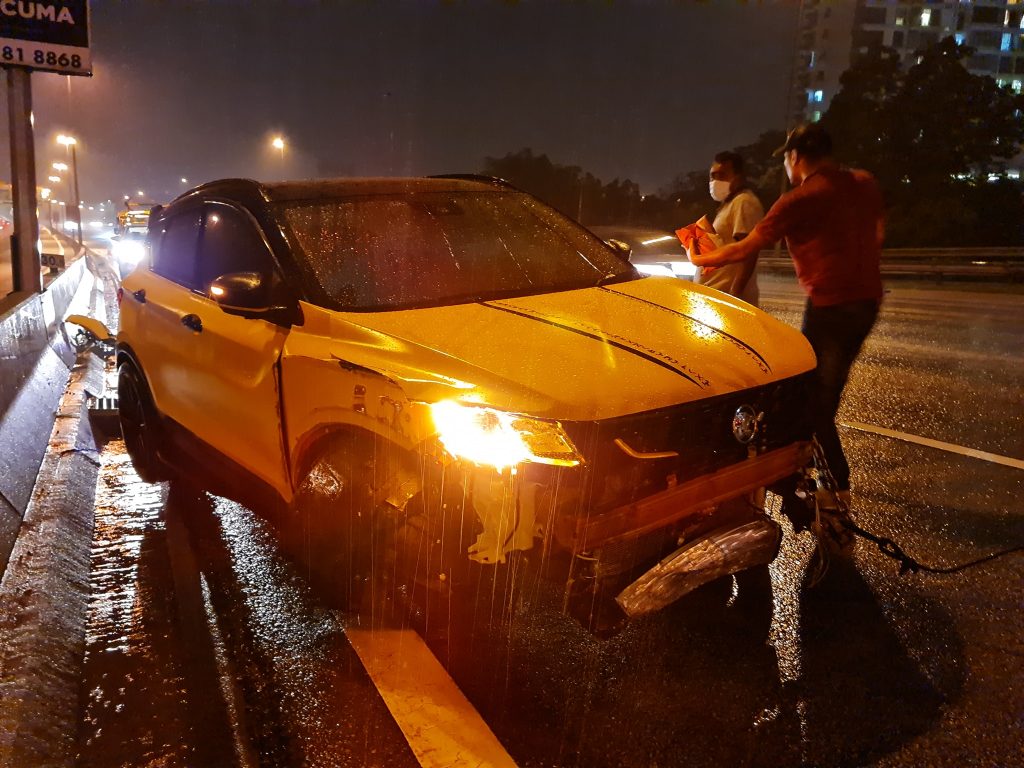 Fortunately however, despite the damage, the occupants within the Proton managed to walk away from this unfortunate incident unharmed. A testament then to the safety tech in-built within the five-star ASEAN NCAP-rated X50. Despite the circumstances of the accident too which spanned the breadth of the two-lane highway, no other vehicles were reportedly caught up in this wet-weather tangle.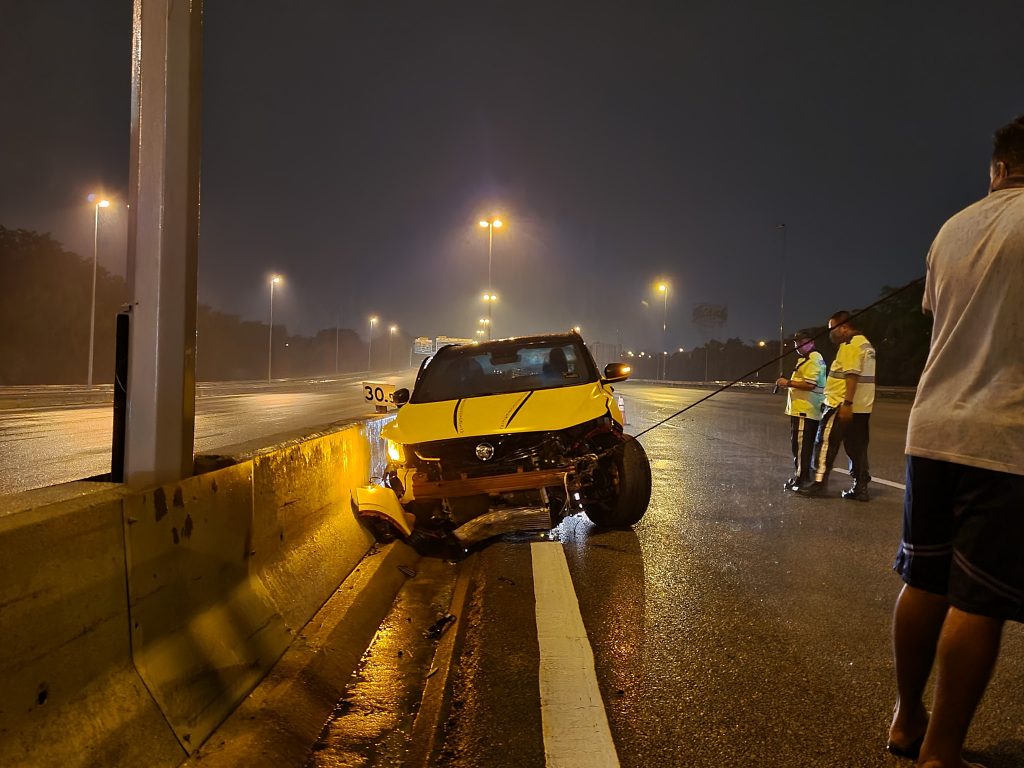 Additionally, while this accident will certainly be a horrific experience for anyone to encounter and overcome, the owner of this Bumblebee X50, Lee Jian Xian (or more fondly known as Pad Tai) looks to be in good spirits at least. Posting this image below onto his Facebook profile of him posing with the Proton, which featured the (translated) caption of: Happy New Year!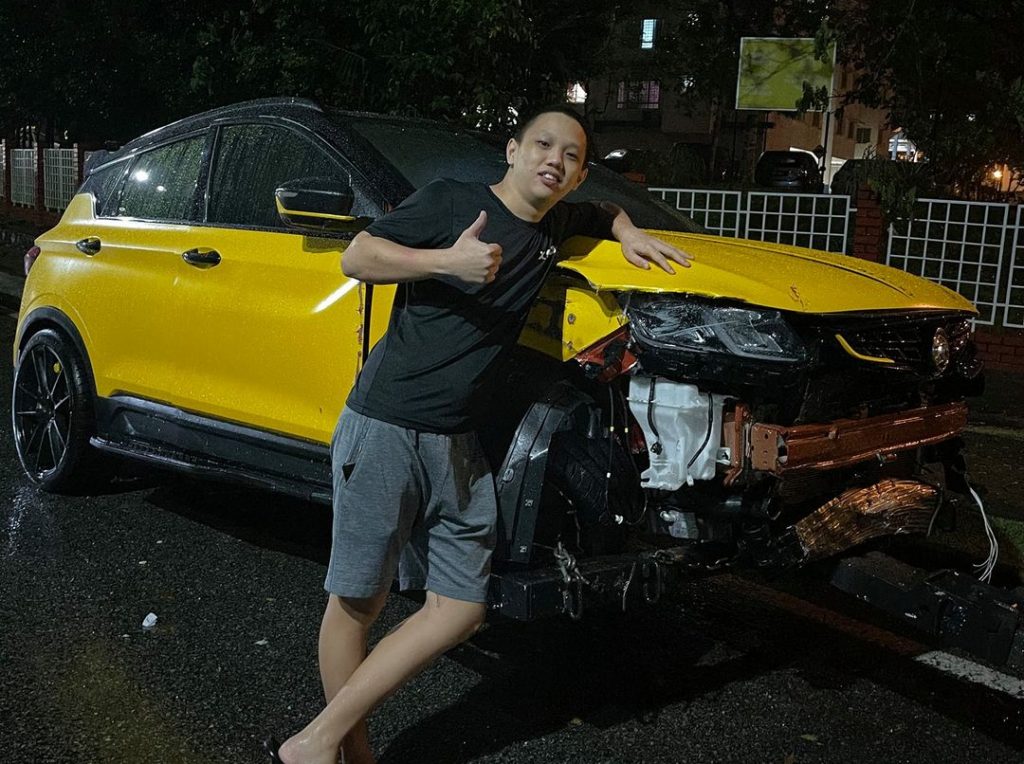 Speaking more about what was perhaps the most popular X50 in Malaysia, the owner has actually spent more than RM 50,000 on modifications to get this particular top-spec Proton compact crossover into its recognisable Bumblebee state. These mods include its notable vibrant yellow exterior wrap, as well as a laundry list of interior and sound system upgrades.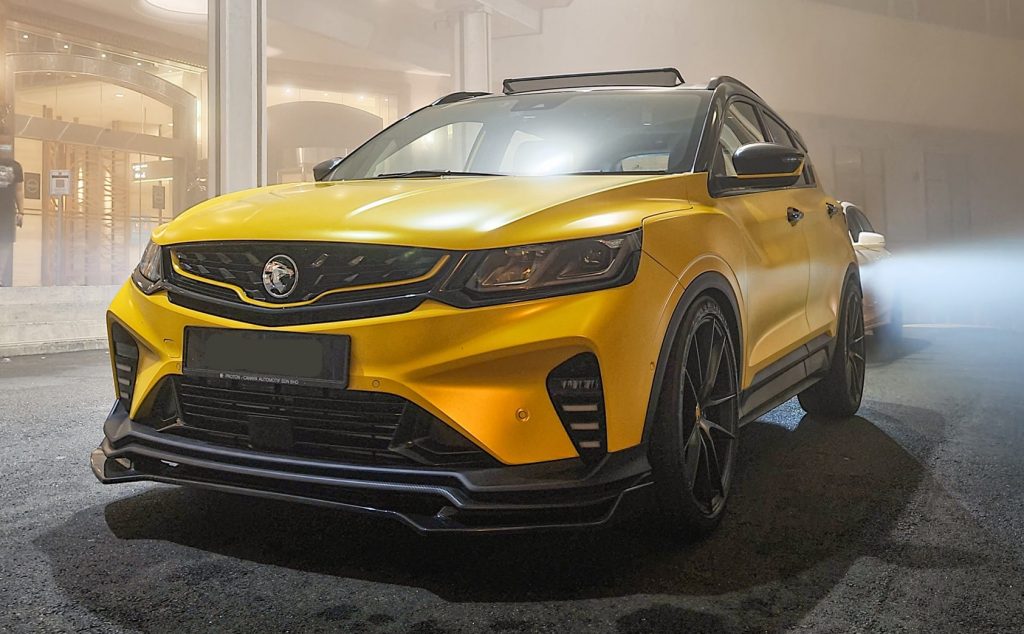 These modifications were also not limited to aesthetic mods, as this X50 features a piggyback ECU and hi-lo adjustable coilovers for better on-road performance. The stock 18-inch alloy wheels too have been swapped out for larger 20-inch Veeman alloys shod in Pirelli Pilot Sport 4S rubber, which hide behind it Cadillac CTS-V six-piston combo up front and four-pot disks from a Porsche Cayenne out the back. 
Before this unfortunate incident, there were actually plans to do even more with this particular Proton. Those plans however, which could have included a full Mitsubishi 4G-63 engine swap, are now probably now in the back burner until this X50 is all mended again.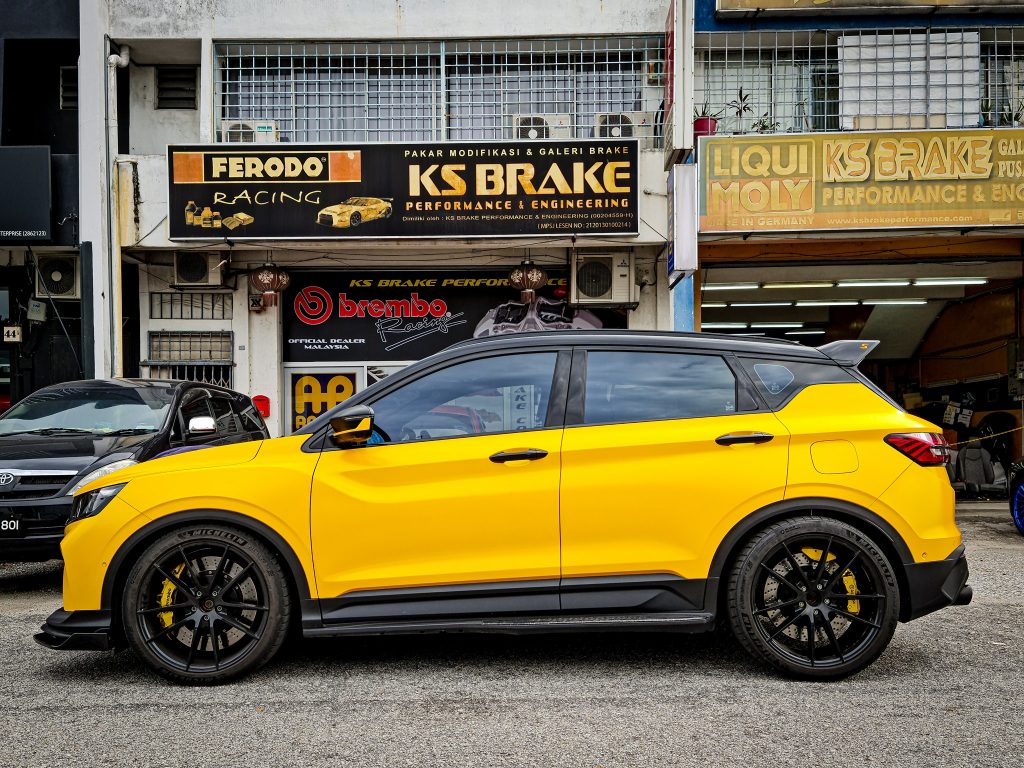 With rain on the forecast for the foreseeable future, this accident here is unfortunately an example of the dangers inherent with wet weather driving. Many a driver tend to forget that while they may be experienced, and that their car may fitted with all the top-grade equipment; a wet road can still be a handful at best of times, and an accident-inducing threat at the worst of times.
So to those who are heading out there in the wet, do remember to take extra precaution. Stay safe!