Automotive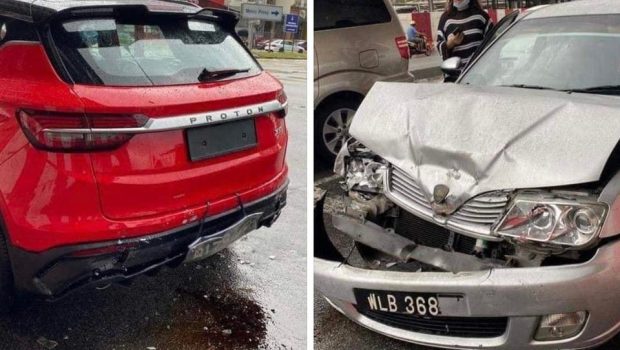 Published on November 3rd, 2020 | by Joshua Chin
0
Proton X50 Shunted From The Rear A Week After Launch
A red Proton X50 looks to have fared pretty well after being rear ended by a Waja. 
Just barely a week after the launch of what is perhaps Malaysia's most hotly anticipated car of the year, a Proton X50 has already been involved in a real-life on-the-road accident. 
A red Proton X50 was rear ended by a Proton Waja somewhere near Kepong yesterday. This particular Proton compact crossover looks to be a top-spec test drive unit, as discerned by the dual-tone exterior colour scheme and dealership trade plates hanging from the rear bumper.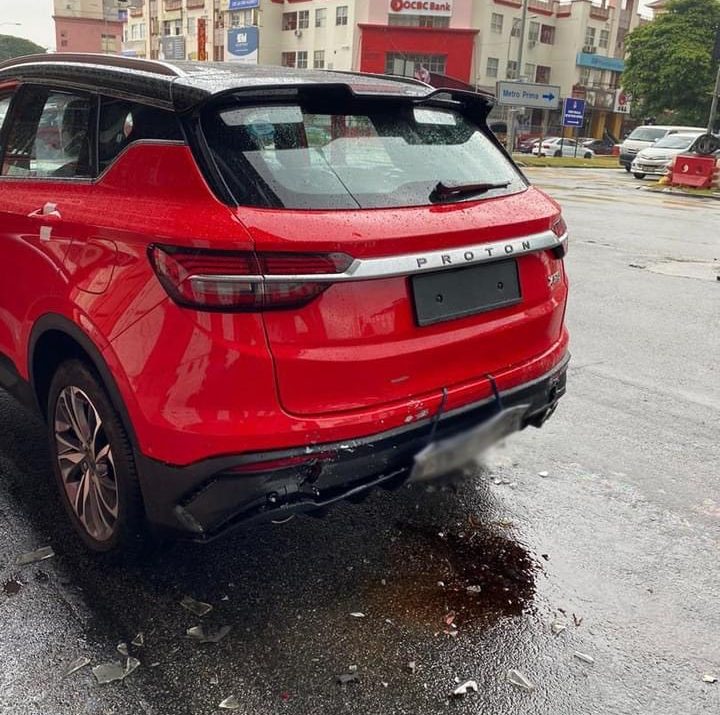 Speaking of the rear bumper, it looks to have borne the brunt of this accident. Exhibiting only some light damage with a cracked plastic diffuser and some chipped paint. The tailgate also looks to have suffered some minor paint scratches, with no observable dents to the rear of the X50 from the rear end shunt. 
Thus from just the damage inflicted on the X50, one might assume that this was a relatively low speed accident. Looking at the aftermath of the crash on the Waja however paints a different picture. This is because the Waja fared much, much worse in this coming together between the two Protons.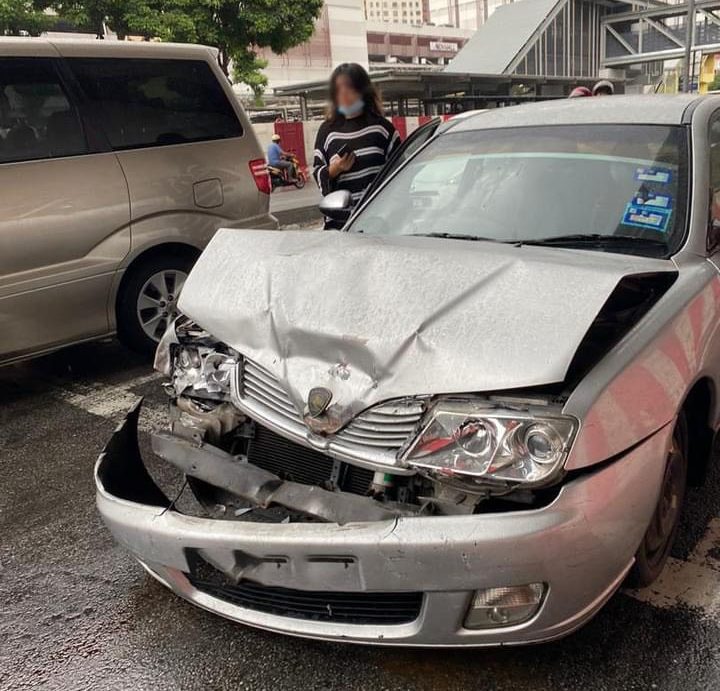 The Waja sustained significant damage to the front, most notable of which was the crumpling of the bonnet as if it were made of paper. The front bumper has also cracked and fallen off as a result of the shunt, not to mention the frontal crash structure has deformed, causing the radiator to be tilted inwards toward the engine.
From just looking at the difference in damage between both the cars, most will probably infer that the X50 is a safe and solid car, and this is certainly true. That said, before everyone starts rushing to the Proton dealership to add to the mountain of orders Proton has already received, it is also worth taking stock of the situation as to the fact that the rear of SUVs, being an integral part of the passenger shell should indeed hold up much better in a crash than the front end, which should deform to soften the frontal impact of a crash.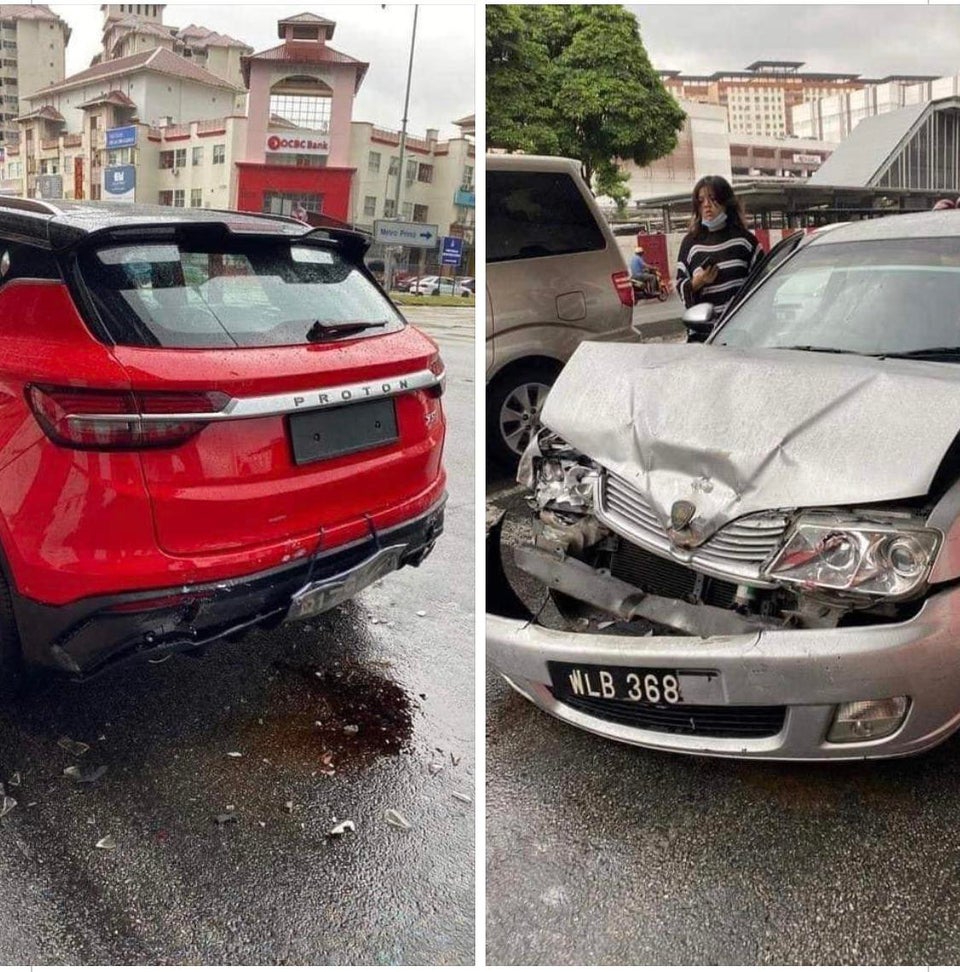 Being a lower car too, the front end of the Waja will undoubtably suffer more damage as the metal grille and accompanying bonnet of the sedan meets the plastic rear diffuser of the crossover. 
This is of course still not diminishing the safety and solidity of the new Proton compact crossover, with its 5 star ASEAN NCAP safety rating. Then again, shouldn't this level of safety already be expected for any and every new car available today?