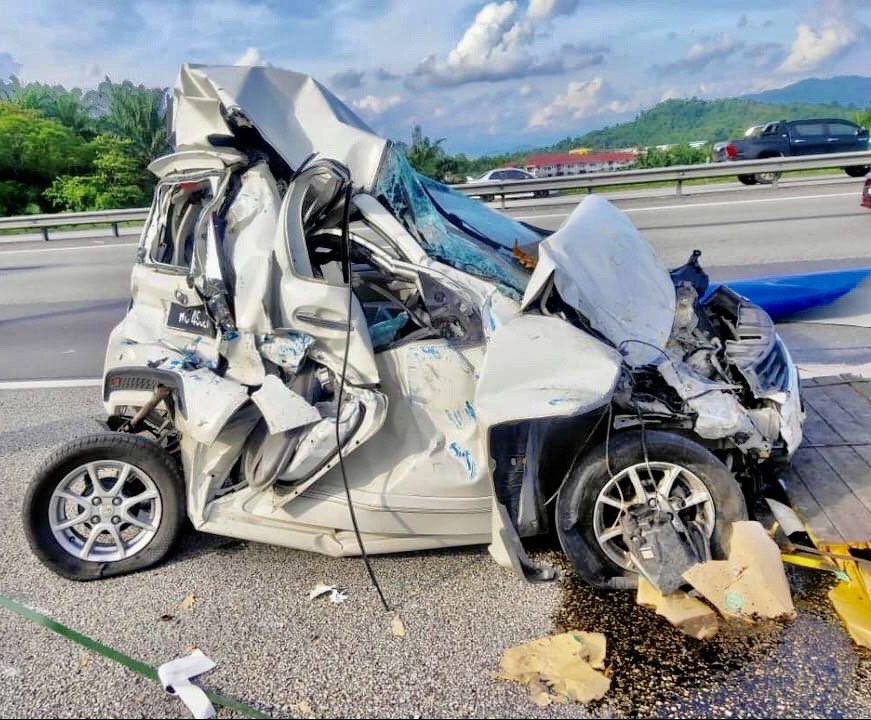 Rather amazingly, no lives were lost in this horrific pileup caused by an out-of-control lorry. 
A massive 7-car pile up occurred yesterday on the North-South Expressway (PLUS), after a lorry reportedly lost control and skidded into traffic travelling along the same lane. Occurring at around 4.50 p.m on the 23rd of April (Friday) along kilometre 445.6 of the northbound interstate highway just before the Rawang toll plaza, there is rather incredulously no reports of deaths as a result of this horrific accident thus far. 
There has nevertheless however been serious injuries reportedly suffered by the unfortunate victims of this accident, which is unsurprising considering the scenes observed in the aftermath of this pileup. The white Myvi that was among the 7 cars involved in this crash looks to have especially suffered significant damage, having been sandwiched in the collision that has rendered it almost unrecognisable from the Perodua hatchback it once was.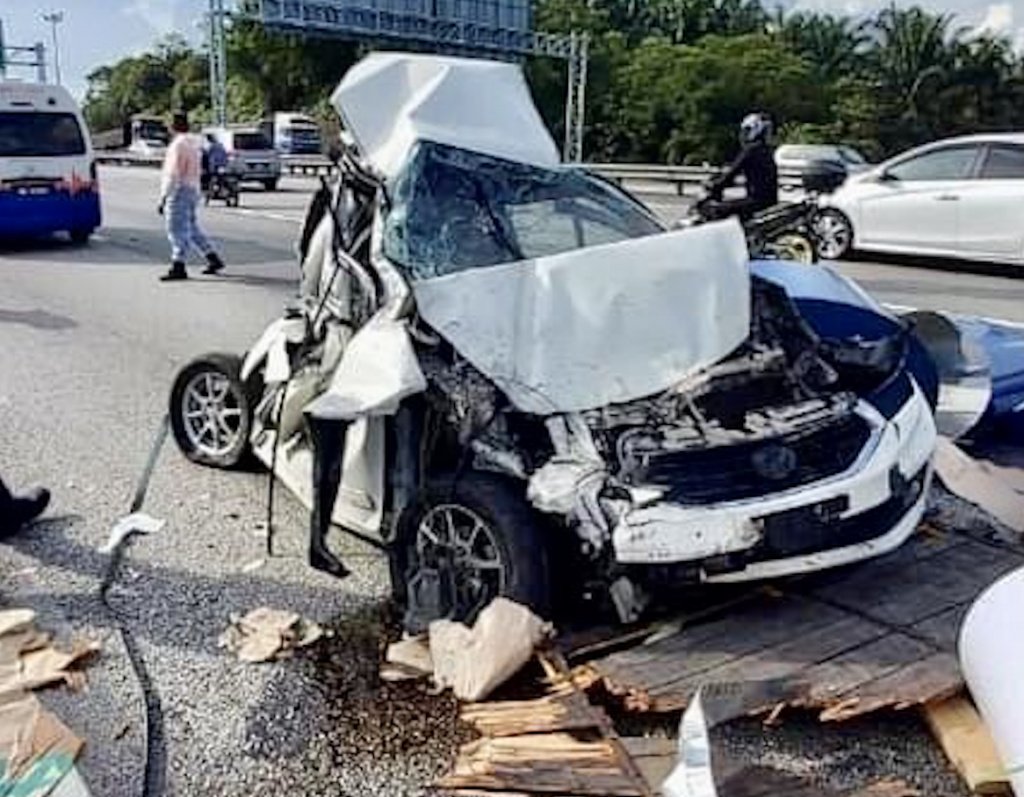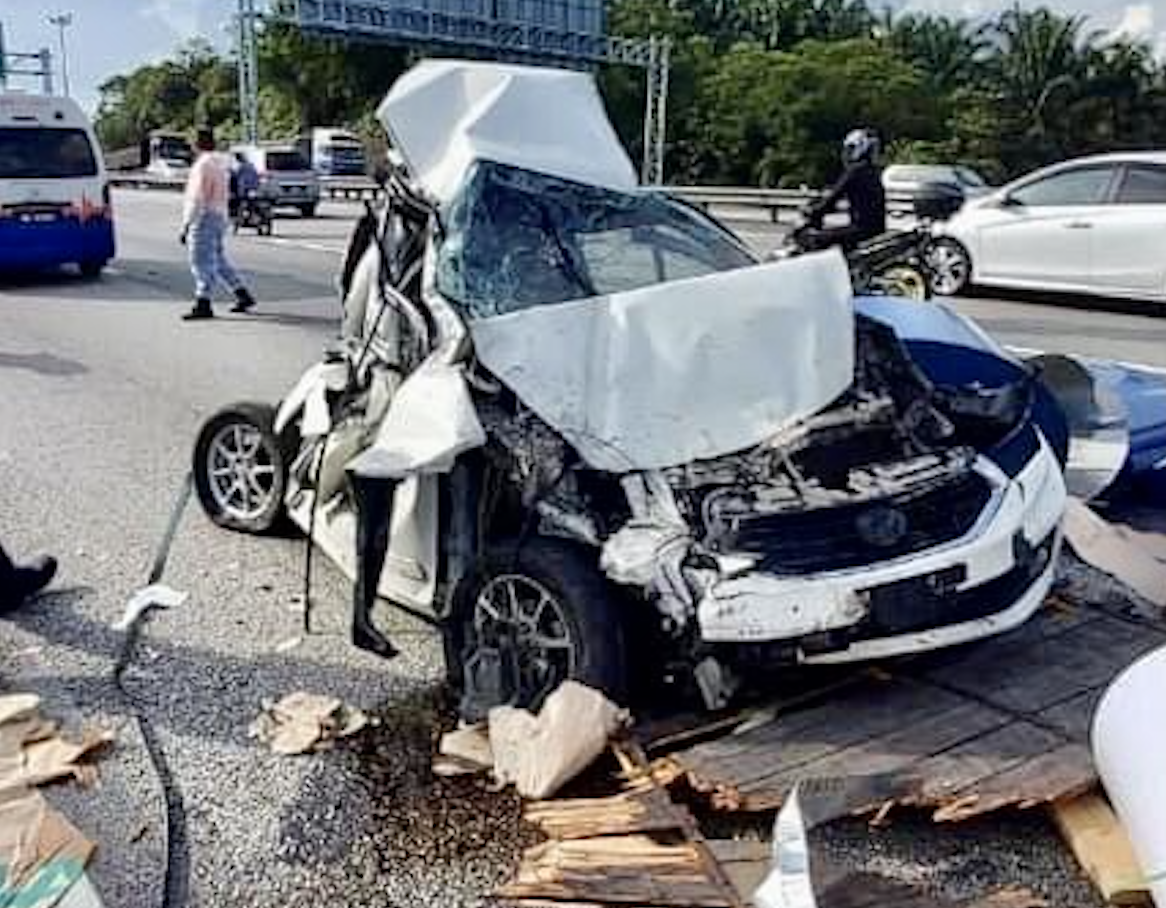 Not a single straight panel now exists on the wrecked hatchback, with even the passenger cell of this Perodua crumpled as if it were a piece of paper. Serving as evidence to the fact that this crash must have occurred at a very high rate of speed, in order to generate such a large impact force to be able crush this Myvi into the size of an Axia. 
As for the rest of the vehicles involved in this accident, they did not suffer nearly the same horrific fate as the Myvi. Though the damage dealt to these other cars was still pretty gnarly, with a Perdana and 3-Series sedan both turned into hatchbacks after their boots were completely smashed in. A Honda Civic and a Chevrolet Captiva also suffered moderate damage to each of their respective rear ends as a result of this accident.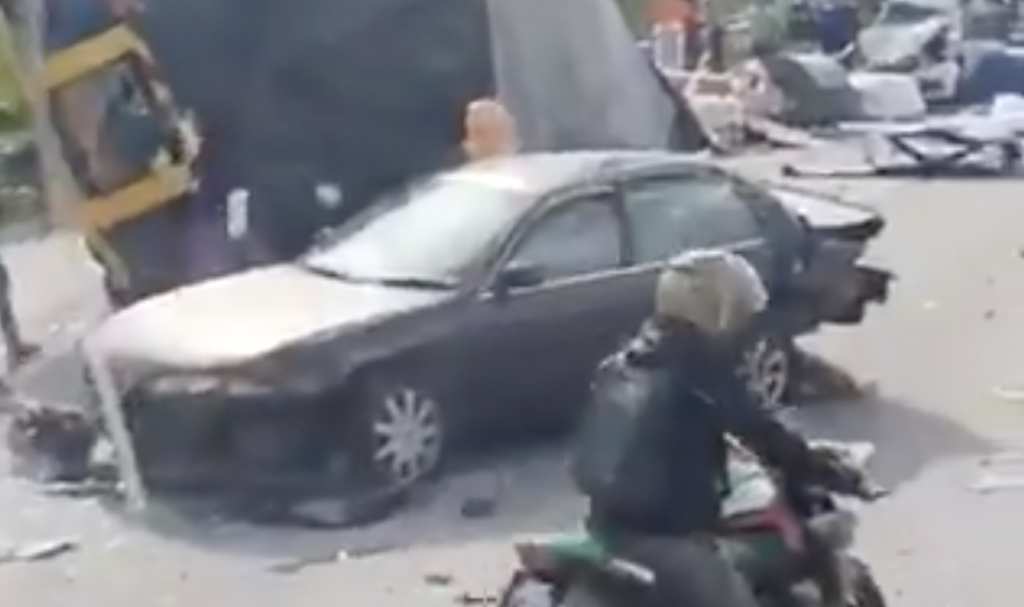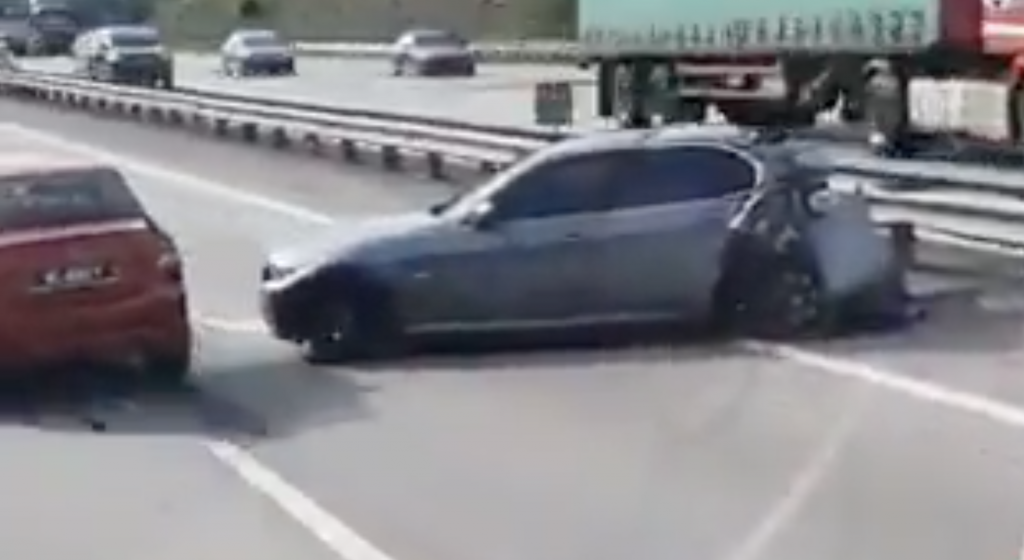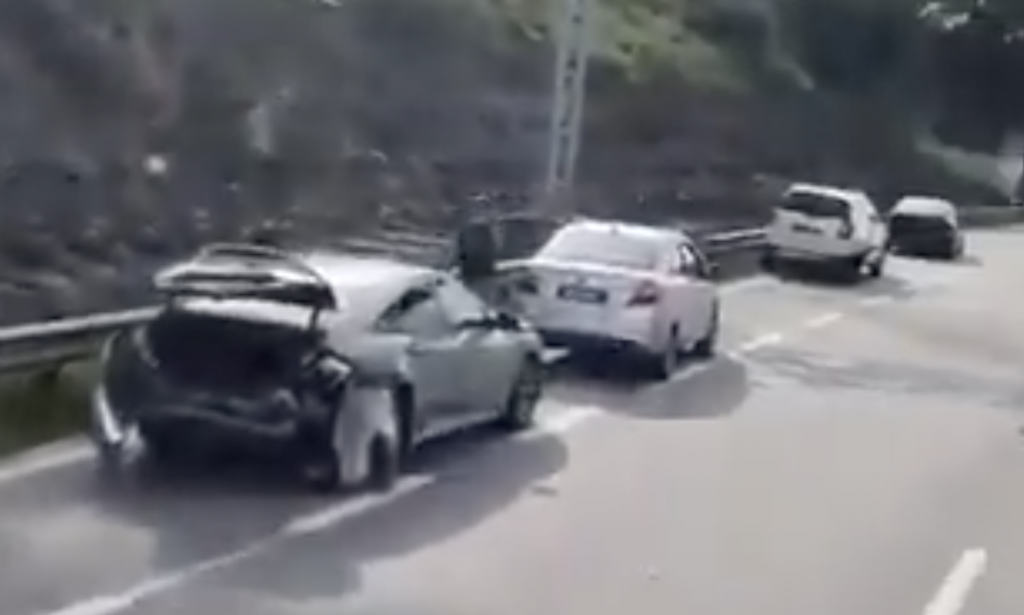 Turning to the lorry meanwhile, the cab itself did not sustain significant damage from the accident, but its trailer did however eventually fall to its side. Causing all of its cargo to spill onto the highway from its ripped tarpaulin cover, thereby contributing further to the 9 km traffic jam that resulted during rush hour on the interstate expressway.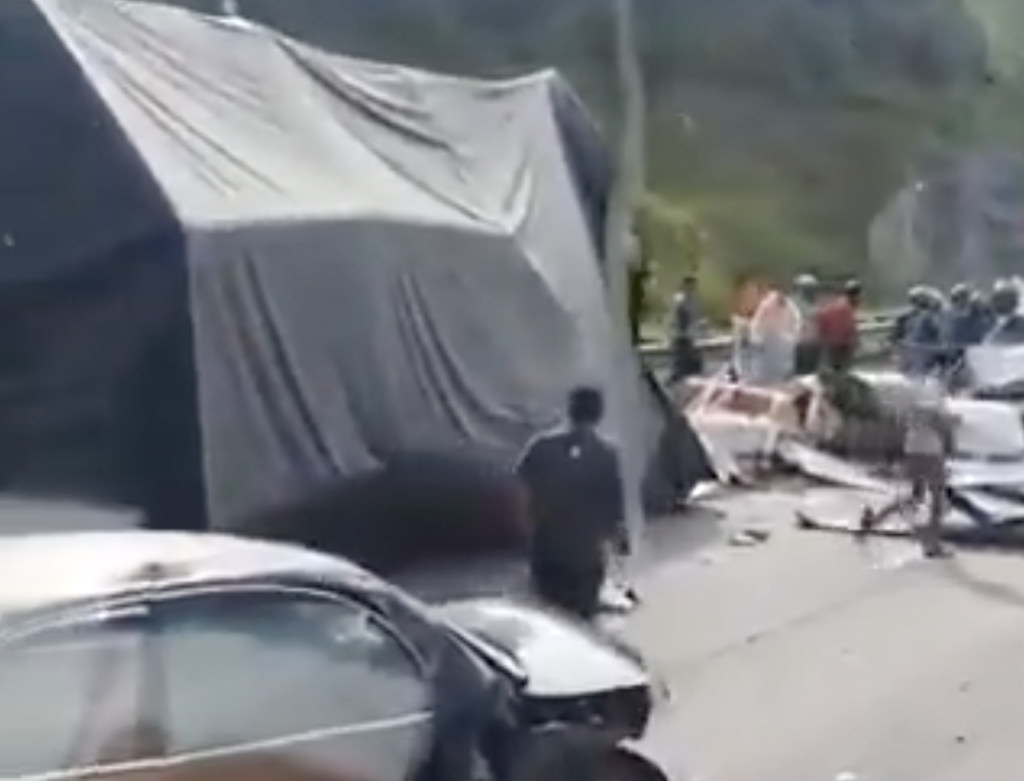 In a statement released by Gombak District Police Chief Assistant Commissioner Arifai Tarawe regarding this incident, this pileup is currently being investigated in accordance with Section 43 (1) of the Road Transport Act 1987. He is also urging the public who saw or had information about the accident to come forward in assisting with the investigation, which can be done by contacting the Traffic Investigating Officer, Inspector Zharif Zakaria at 013-2969222 or the Gombak District Police Headquarters Operations Room at 03-61262222.