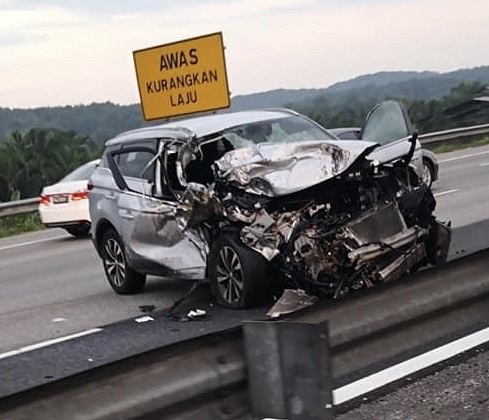 No news yet on condition of occupants in both crashed vehicles. 
News just broke regarding a collision between a Proton X70 and a truck on North-South Expressway (PLUS) near the Sungai Buloh exit early this morning. 
It would appear that the Proton collided with the back of a moving truck on the highway. As of time of writing there is no official news yet regarding the accident.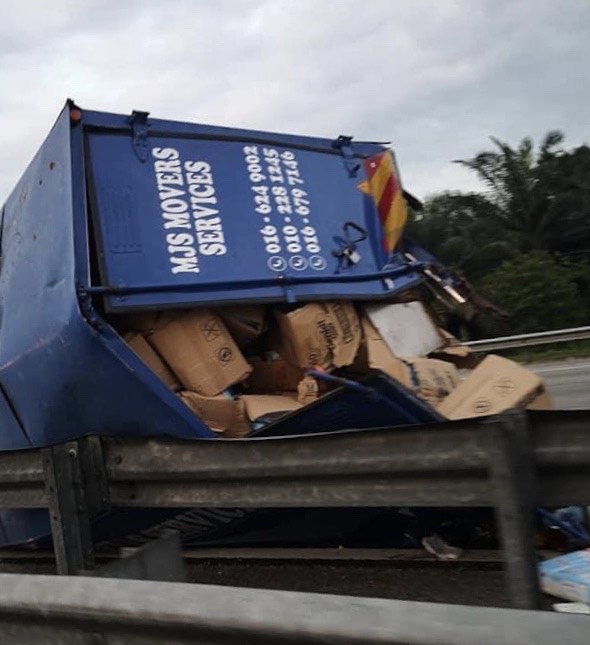 Judging by the pictures however, one can safely conclude that the accident was of the high speed variety considering the accident happened on a highway and that both the Proton and the truck sustained heavy damage. 
The sole picture of the truck shows it lying on its left side, with the rear doors ajar and roof bent out of shape. The truck's cargo is also seen spilling out onto the highway. The Proton meanwhile seems to have sustained heavier damage on the right side of the vehicle. This point, in addition to the truck having appear to have worse damage on its left side could point to the possibility that the Proton was possibly attempting an overtake on the truck on an inner lane before the collision occurred.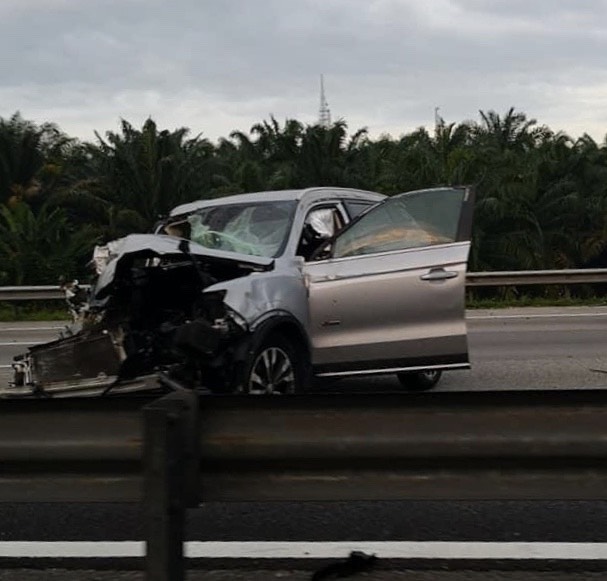 It would not be uncommon to see trucks like these on the fast lane, especially in non-peak hours when traffic is light like in the early morning when this accident reportedly occurred. Even if they are allegedly speed limited to 90 km/h on the expressway, it would be no surprise to anyone who has travelled on Malaysian highways to see trucks like this going even faster than some passenger cars. 
Another takeaway from this accident could be seen from the damage inflicted on the Proton. While some internet commentators has held up this accident as a Proton advertisement for the X70's 5 star ASEAN NCAP safety rating, a closer inspection at the wreck of the X70 may show otherwise.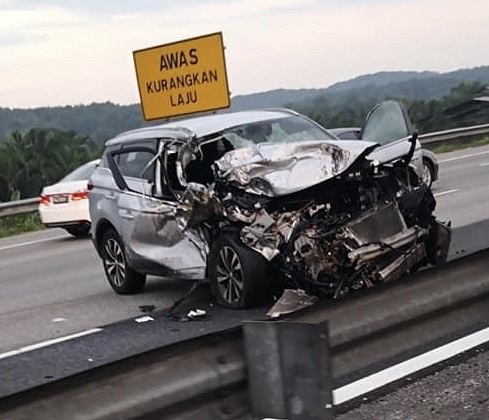 Granted any collision with a truck would cause more damage than hitting another car for instance. However, a closer look at the photos would show that the entire right A-pillar of the X70 has completely vaporised. The right passenger door has also sustained heavy damage leading to the conclusion that the passenger safety cell has been compromised. 
Not to mention the obvious fact that the bonnet has been mangled beyond recognition and the front end of this Proton X70 is completely destroyed. It might even seem that this collision has pushed the right front wheel back a couple inches. 
As mentioned prior, we do not know the full details of this incident thus it would be unfair to criticise the X70's safety rating. That being said, a vaporised A-pillar would be a cause for concern in any accident. 
We just hope that all occupants in this horrific collision are unharmed.