Used cars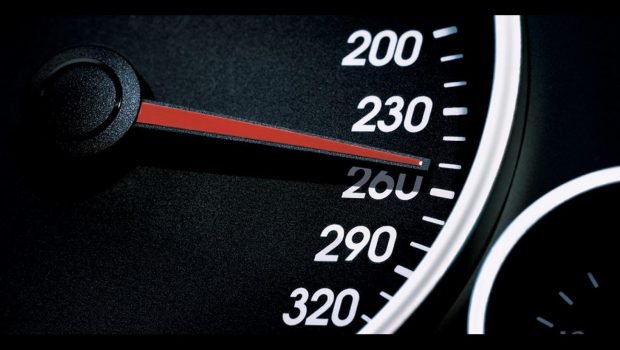 Published on August 28th, 2020 | by Joshua Chin
0
Bargain 'Bahnstormers: 155 mph for RM 55k
High speed thrills for a low low price. 
Give a man a fish and he'll eat for a day, give a petrolhead an empty highway and he'll probably step on it. 
Few worldly pleasures are more exhilarating and liberating that mashing your foot on the accelerator when the road ahead is empty. Watching the needle climb higher and higher, while the scenery around you whisks by at an increasingly rapid rate. The sensation is much like a bird taking flight, opening its wings and soaring into the air. 
That being said, going fast is not cheap. Fuel costs and speeding fines aside, cars that can reach stratospheric speeds usually attract premium prices.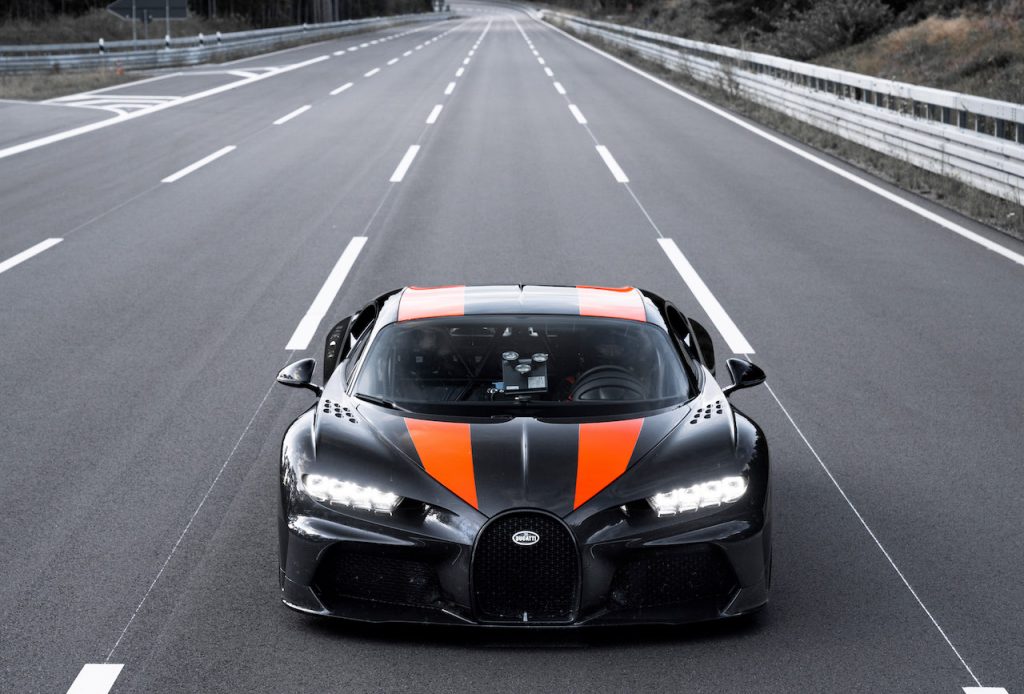 However hidden within the classifieds, there are still some cars out there that can reach that Germanic holy grail top speed of 155 mph (250 km/h) without breaking the bank (at time of purchase at least). 
All of these cars you see here can all hit the electronically limited top speed of 155 mph, and they all can be had for less than RM 55k. 
So for roughly the price of a top-spec Perodua Myvi, one of these bargain 'bahnstormers could be yours. Even more surprisingly, they're not all as German as one might expect. 
Mercedes Benz W221 S350L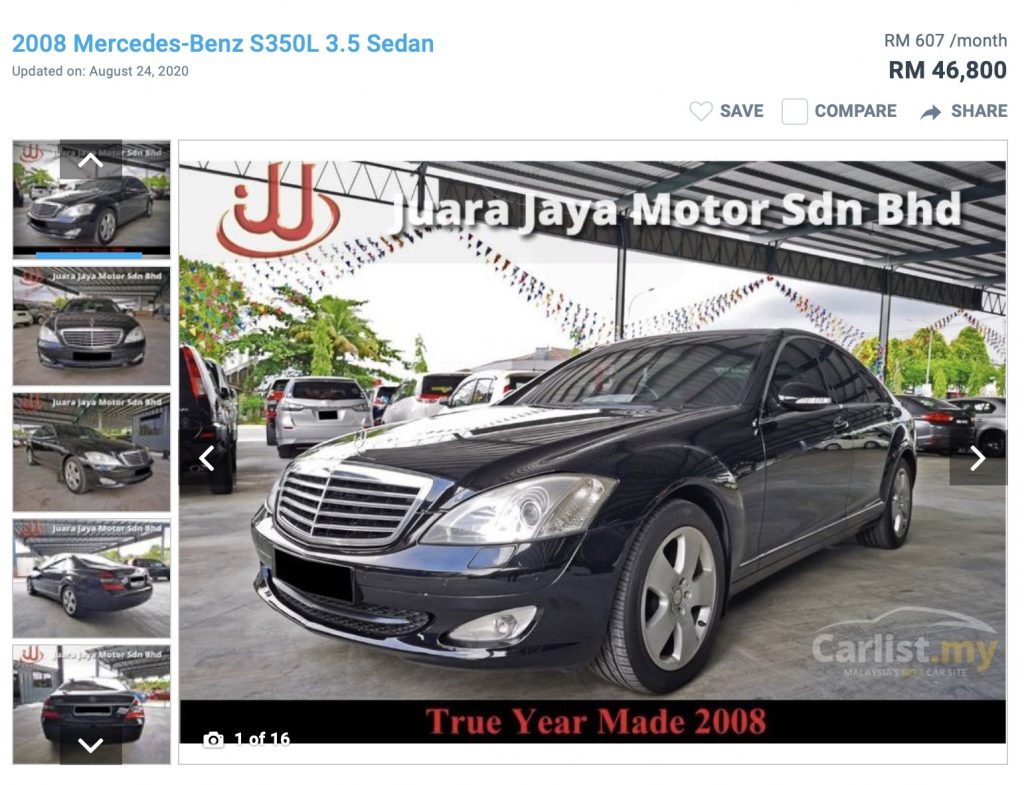 The first on the list is probably also the most unsurprising contender. It would simply not do to compile a list of 'bahnstormers without including one of Stuggart's finest, the Mercedes S-Class.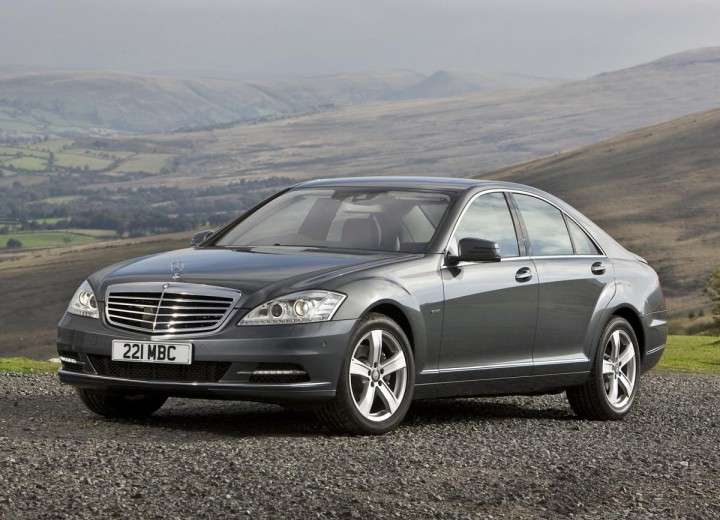 Within the RM 55k budget, the pre-facelift W221 model is the most modern example of the flagship Benz available to us that can hit that holy grail speed figure. While most came with a 3.0 litre V6 in the form of the S280, the M272 3.5 litre V6 in the S350 is the pick of the bunch for the top speed fanatics. 
Producing an respectable 268 hp and 350 Nm of torque while mated to a 7G-tronic automatic transmission, this large Benz was more than capable of wafting all the way up to an electronically limited 155 mph (250 km/h) while its occupants lounged within its first class interior of this extended wheelbase S-class.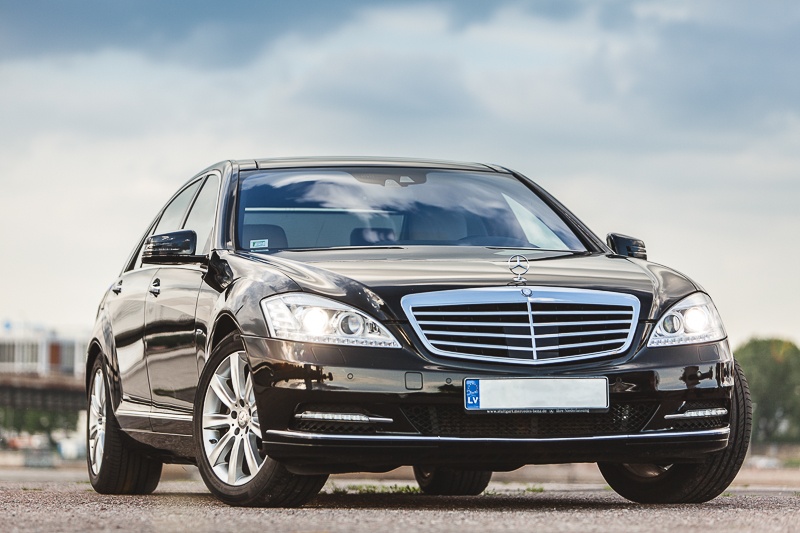 BMW 645Ci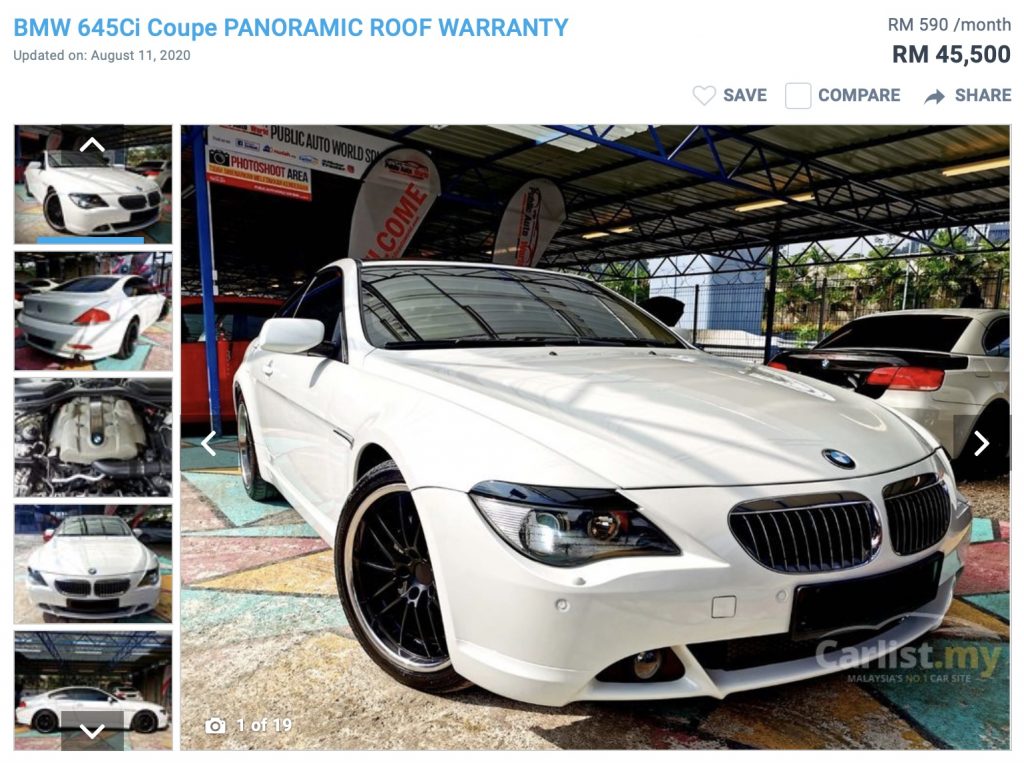 With a Mercedes on the list already, it is only right that a 'bahnstormer from its Bavarian rival be up next. To that end, a BMW 645 Ci for less than RM 55k represents a bargain of a 2 door 250 km/h GT car. 
While the Bangle-era design of the this generation 6 series might not be to everyones' taste, especially with the parrot-like front end and the weird sloping rear design, a snarling 4.4 litre V8 with 329 hp and 450 Nm of torque might be enough to convince detractors to overlook its marmite exterior aesthetics.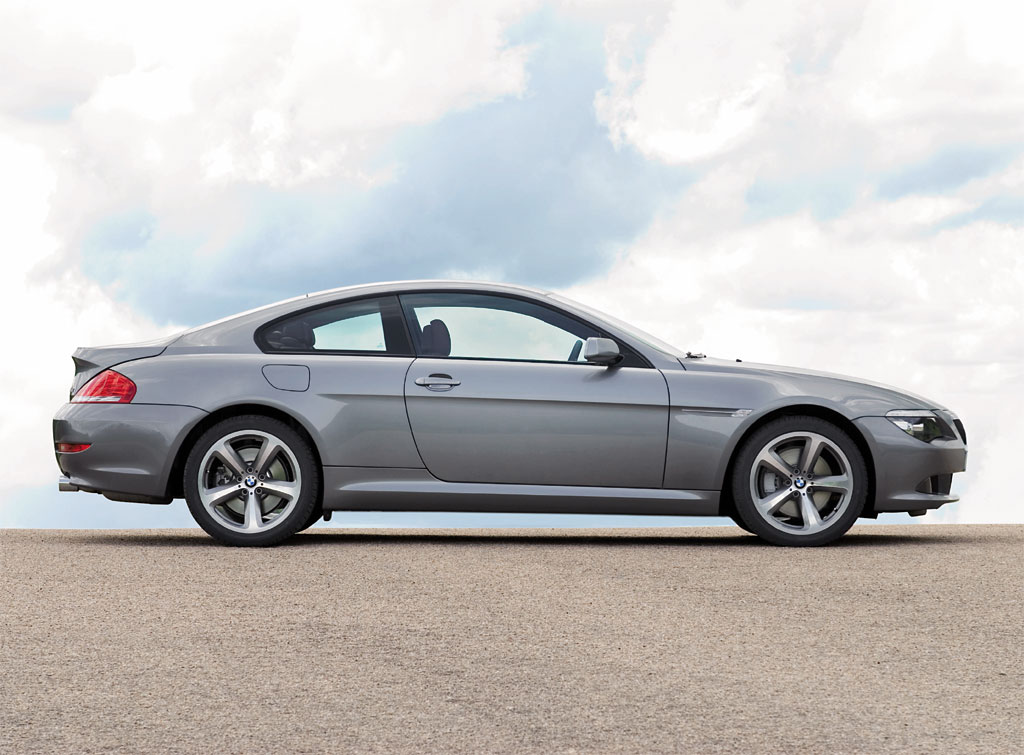 Driving the rear wheels through a six-speed automatic transmission, the 645 Ci was capable of the century sprint in under 6 seconds and onto an electronically limited top speed of 155 mph (250 km/h). 
Sure, the Mercedes S-Class competitor that is the BMW 750 Li was also available within budget. However, why sit in a luxury sedan when you can be crossing continents at speed in your very own grand touring gentleman's express instead?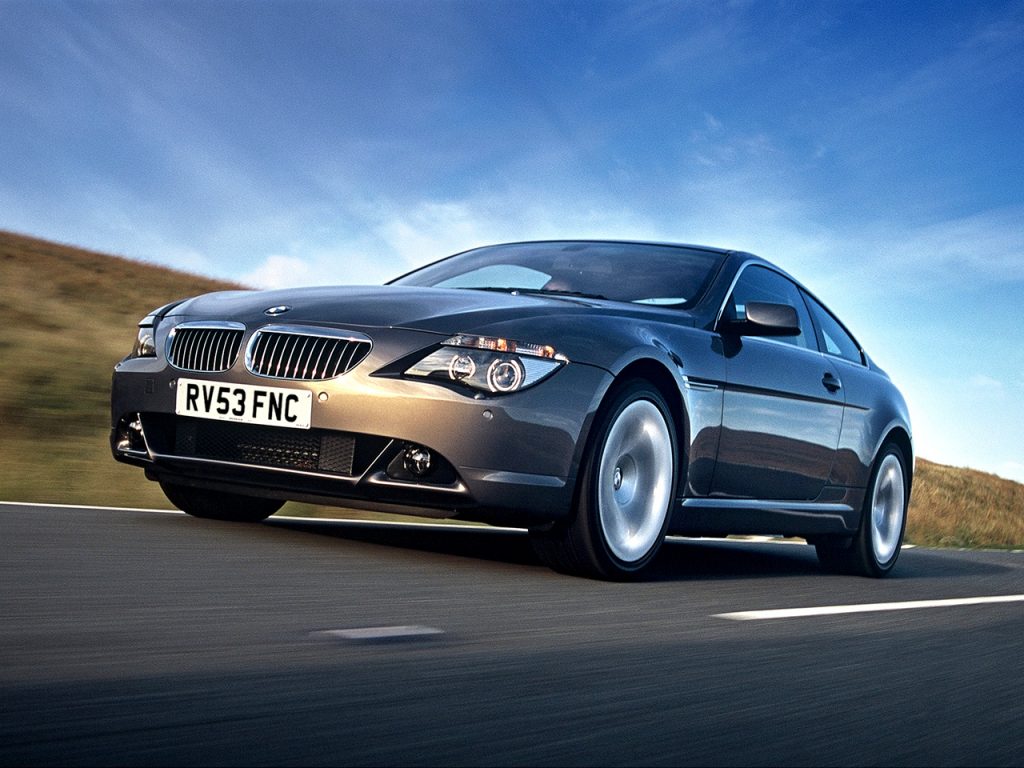 Audi A6 3.0 Quattro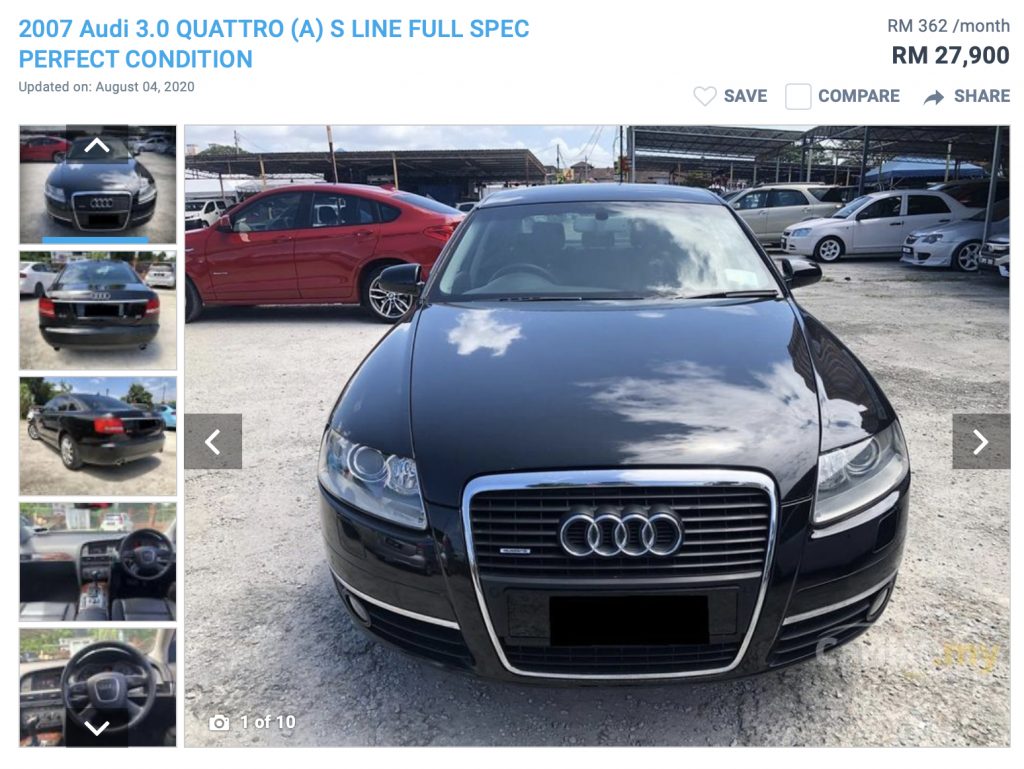 To round out the German auto trifecta is the Ingolstadt executive saloon, the Audi A6. 
One might not necessarily consider an Audi to be able to compete against the an S-Class or a 6 series, especially one without an S or an RS badge. However the 3.0 TFSI engine found in the third generation A6 like we are interested in here comes with a cheeky little supercharger attached. Meaning that this V6 pumps out 286 hp and a healthy 420 Nm of torque.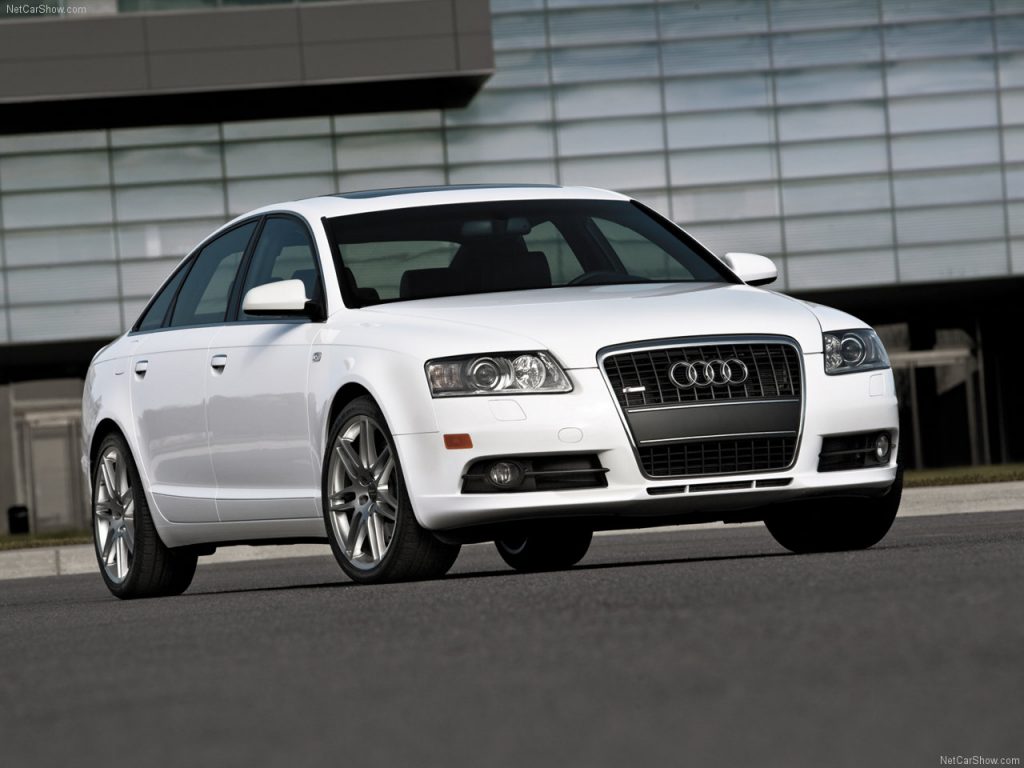 Paired to a six-speed automatic transmission, this sleek German sedan will easily hit the electronic limiter at 155 mph (250 km/h). In addition to that, with Quattro permanent all wheel drive, this A6 could probably hit that speed even in the pouring rain. Not that we are condoning fast driving under hazardous conditions of course.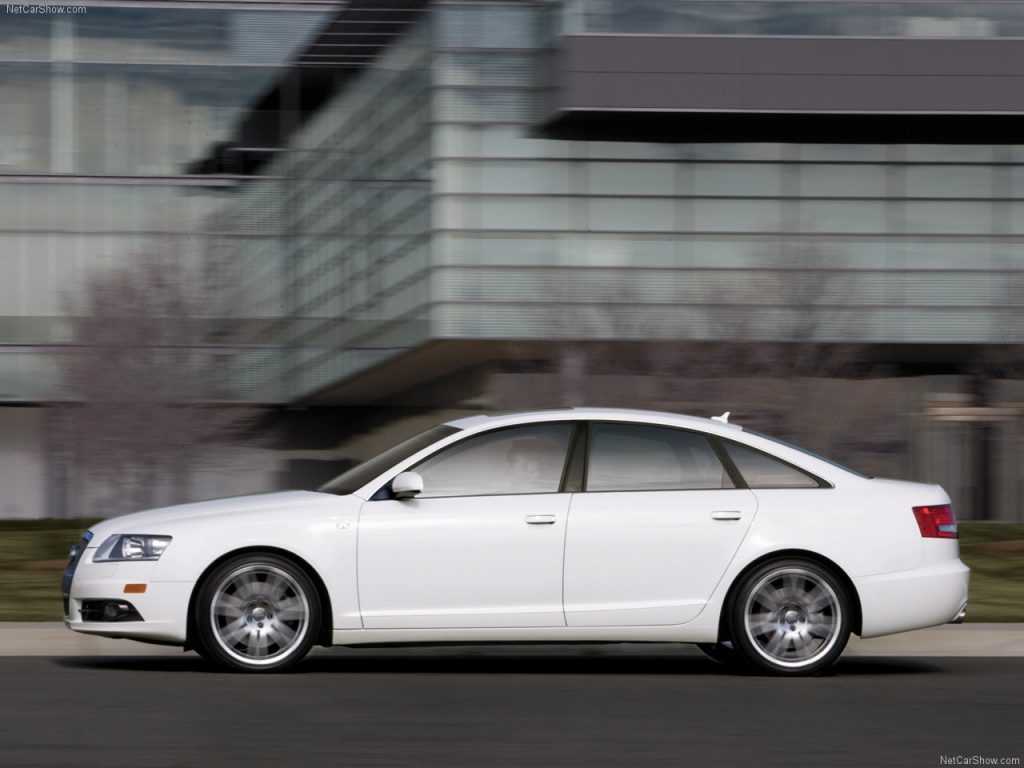 With this particular A6 costing less than half of the budget, this might be the cheapest way of hitting that magical figure. Being painted black too, it is not a stretch to imagine oneself as the Transporter when bolting down the highway in this subtlety fast A6.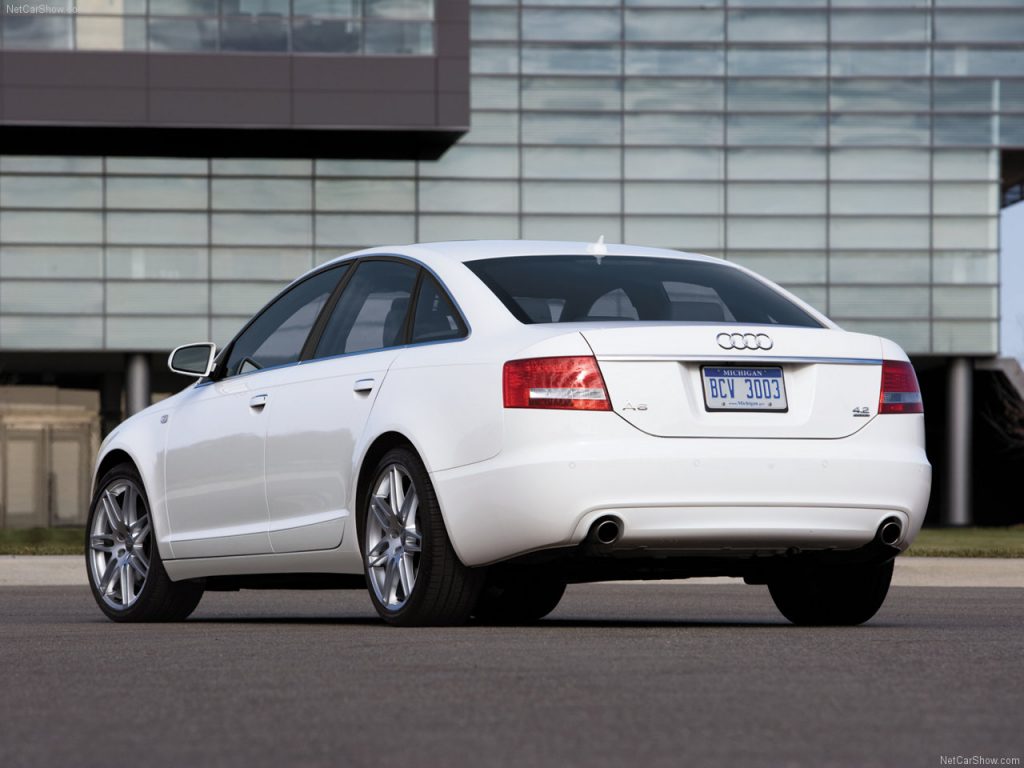 Porsche Cayenne 4.8 S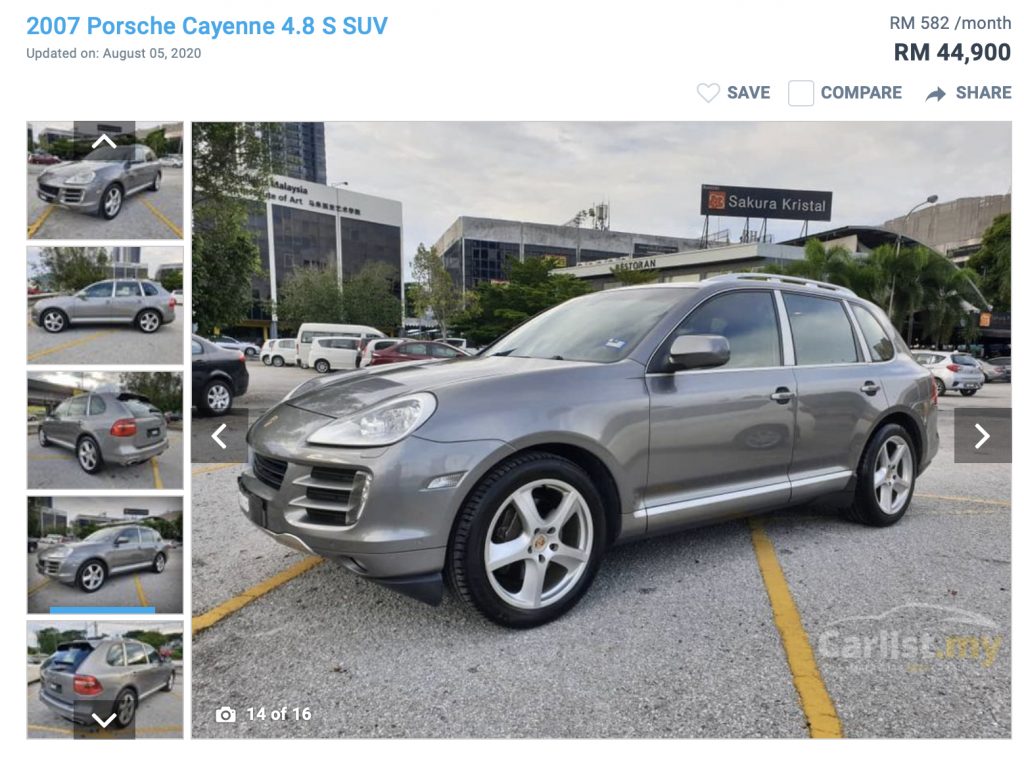 For the people who require more space while going fast, perhaps the Porsche Cayenne 4.8 S might be your cup of tea. 
Porsche's first attempt at a super SUV may look as if a 911 has been reversed into a shed. However the Cayenne's huge size and looming presence will a useful asset when on the fast lane, especially in flashing slower cars back into the middle lane, where they belong.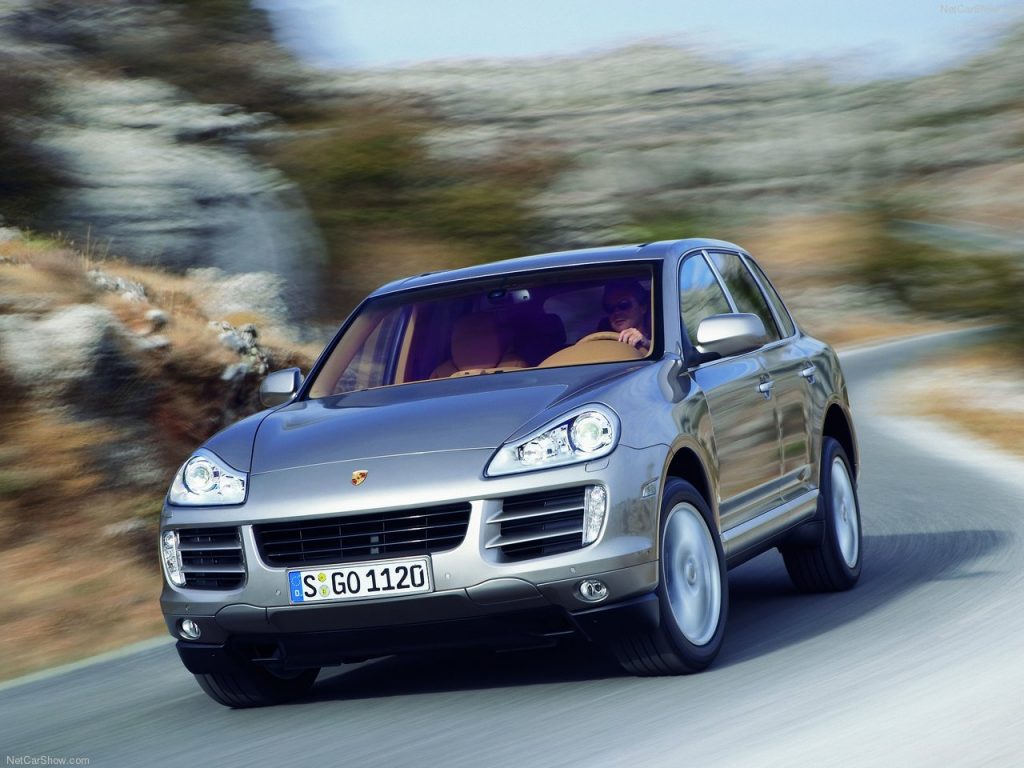 The RM 55k budget sits us comfortably into a facelifted first generation Cayenne S. Which means that not only does it looks slightly sleeker than its pre-facelift variant, but handily for our purposes also comes with an enlarged 4.8 litre V8. 
Outputting 380 hp and 500 Nm of torque, this SUV with the aerodynamic properties of a brick is able bend the laws of physics to achieve a 0-100 km/h time in less than 6 seconds and on to a top speed of over 155 mph (250 km/h).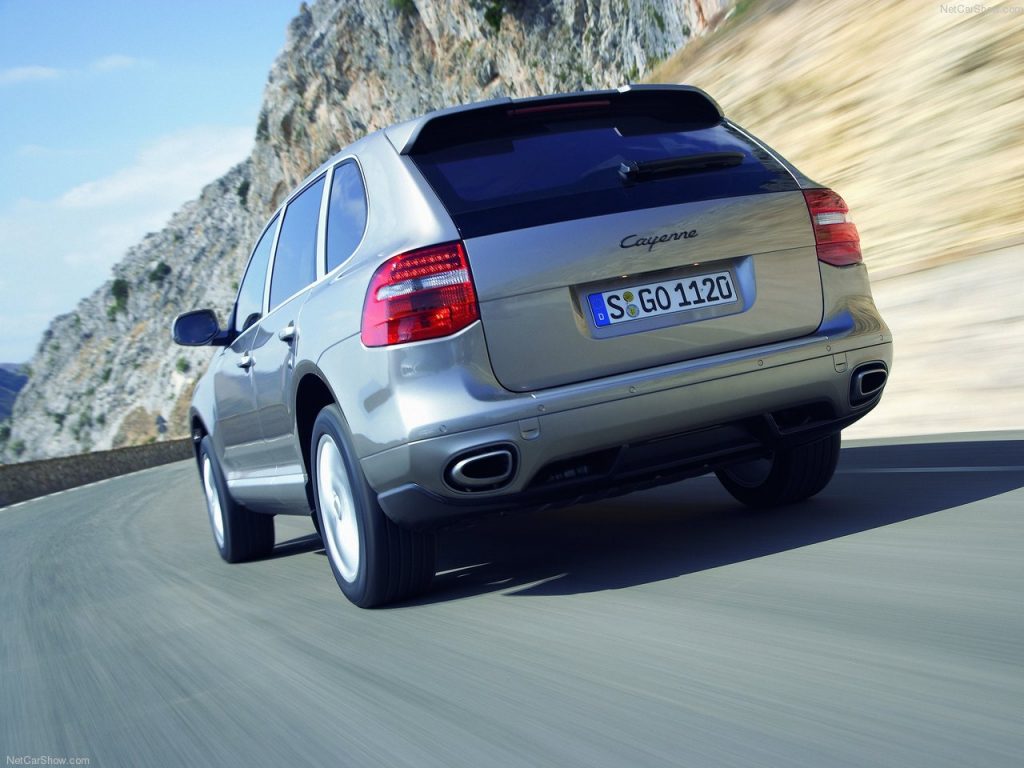 Fitted with a low-range transfer case and locking differentials, in addition to the standard air ride suspension, the Cayenne could possibly be a competent off-roader too in addition to a fine Autobahn cruiser.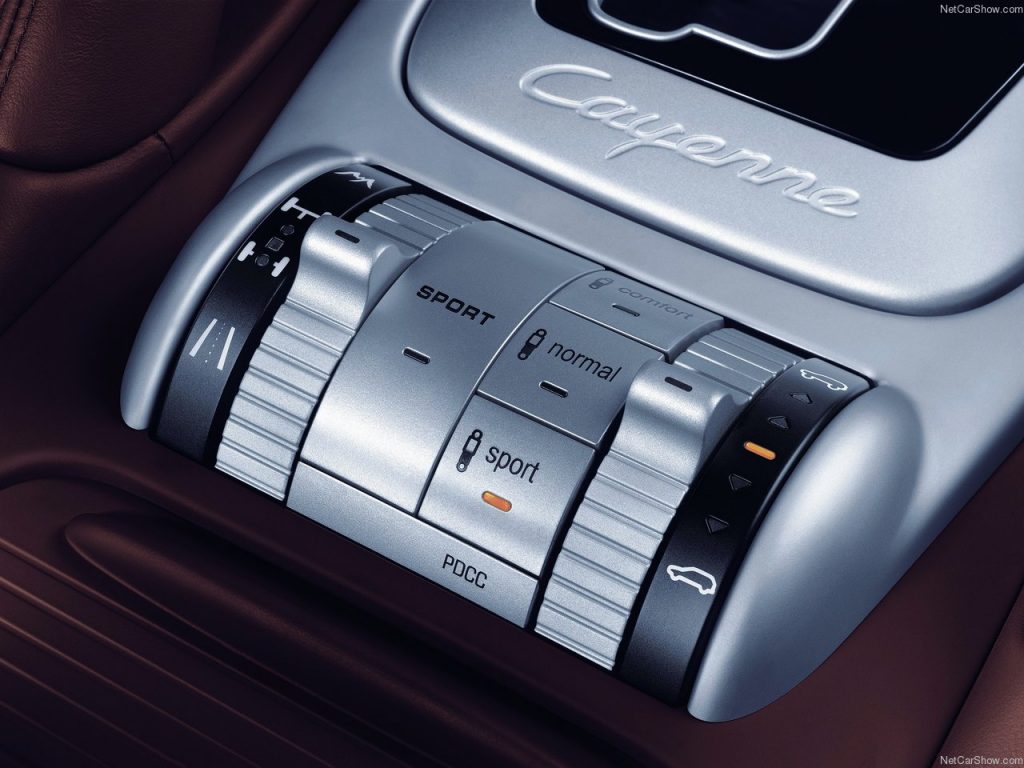 Jaguar XF 4.2 V8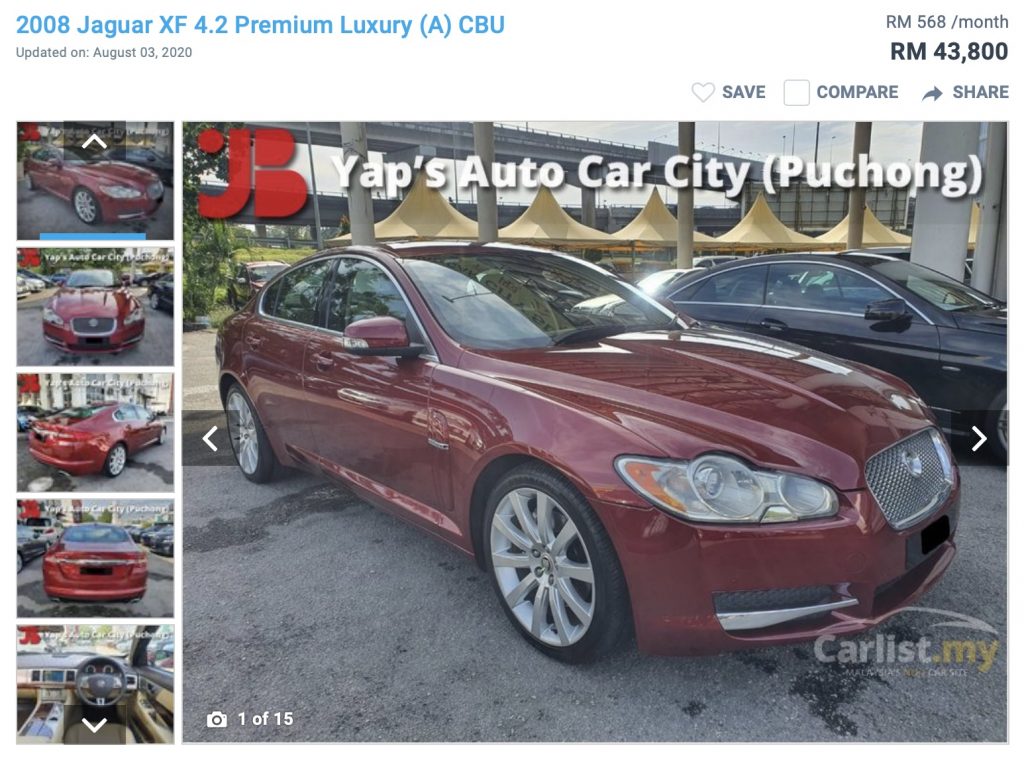 All four German cars above are well and good, but how about a 'bahnstormer that hails from outside of Autobahn country. 
The Jaguar XF is the token British entry into the 155 mph club. Powered by a naturally aspirated 4.2 litre V8, this big cat produces an adequate 298 hp and 420 Nm of torque. Easily propelling this aluminium-bodied sedan to 100 km/h in a shade under 7 seconds and onto an electronically limited 155 mph (250 km/h).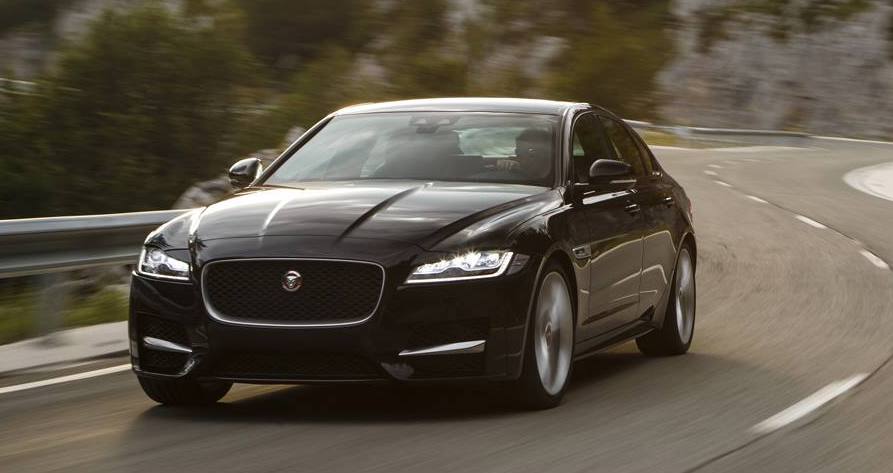 It might be about the same size and vintage as the aforementioned A6, but with its stylish design that still looks fresh to this day, in addition to an interior that combines the best of British opulence with modern technology, this Jag is probably the most charismatic and characterful car in this group to do 250 km/h in. 
Lexus LS460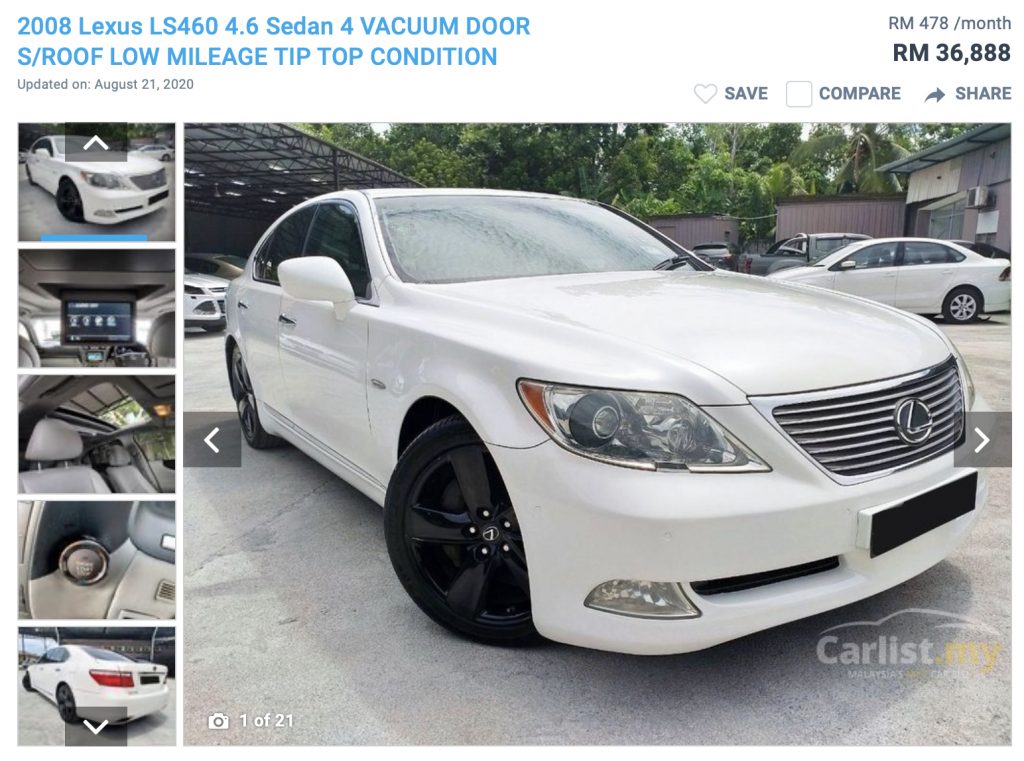 Lastly, rounding off this list of 155 mph bargains is an entry from Japan in the form of the Lexus LS460.
What was once initially born out of a need for a Japanese equivalent for the S-Class, the forth generation Lexus LS is probably the most reliable way to achieve the 250 km/h goal for RM 55k, considering it is a Toyota after all.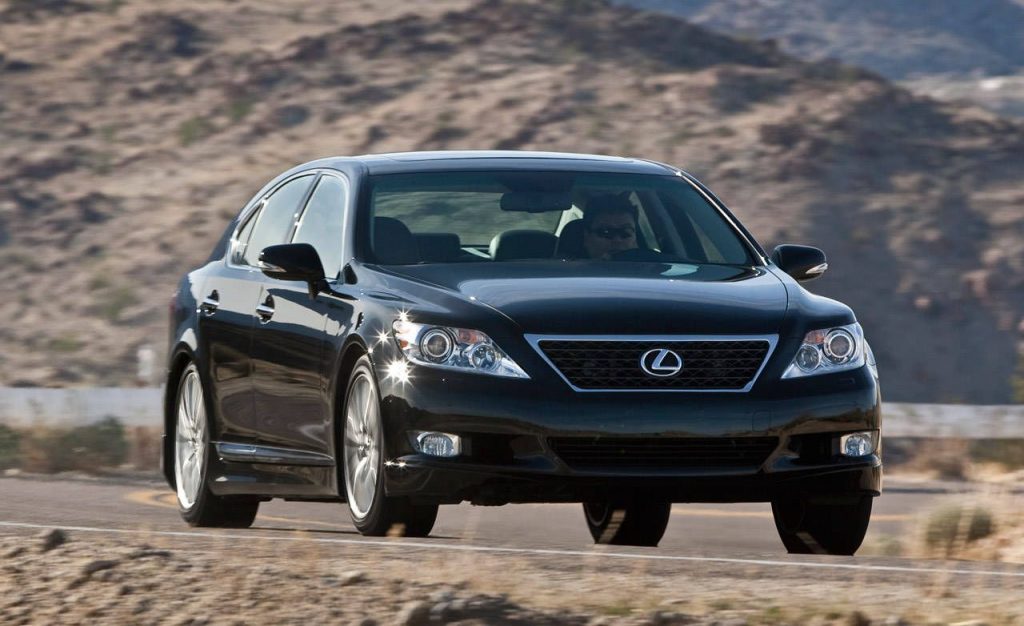 Under the hood of the LS460 is, as the name suggests, a 4.6 litre V8 that is capable of producing 375 hp and 493 Nm of torque. Mated to an 8 speed automatic transmission driving the rear wheels, this naturally aspirated engine can waft this Japanese limo to 100 km/h from a stand still in 5.7 seconds and up to the magic figure of 155 mph (250 km/h). All this while the occupants within in cruise in zen-like luxury.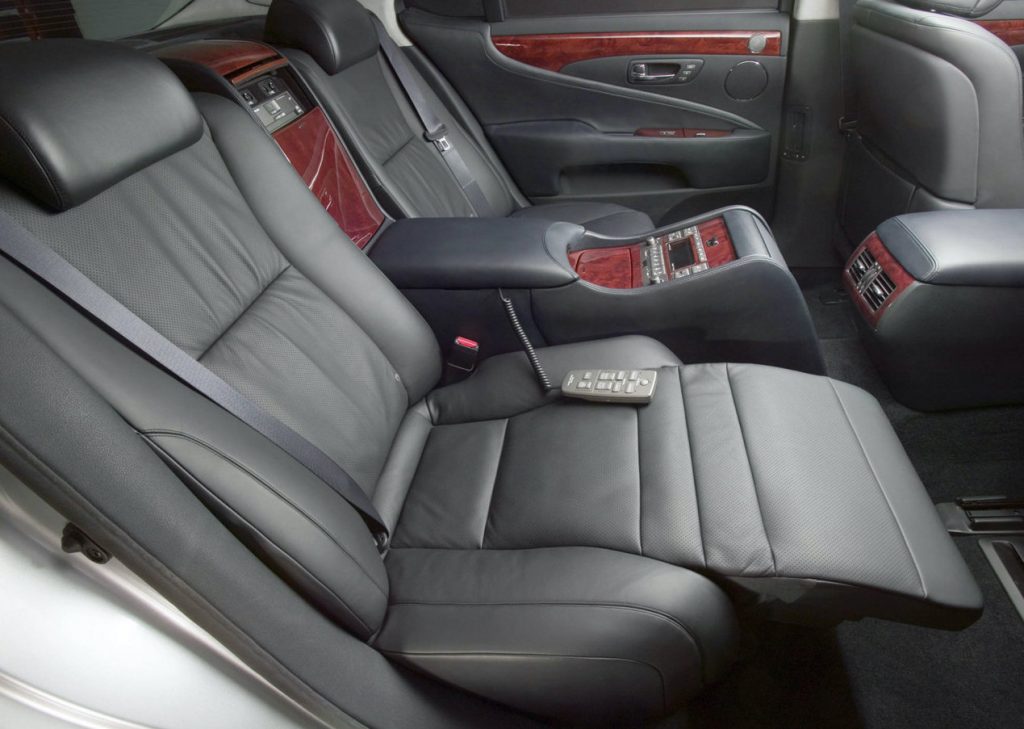 Conclusion
It is worth pointing out that this article certainly is not actually encouraging anyone to actually buy one of these bargain 'bahnstormers and actually go out on an empty highway to hit that magic figure. 
Not only is it highly illegal to be doing 250 km/h on any Malaysian public highway, but buying one of these highly depreciated high speed heroes may also turn out to be a very fast way to financial ruin.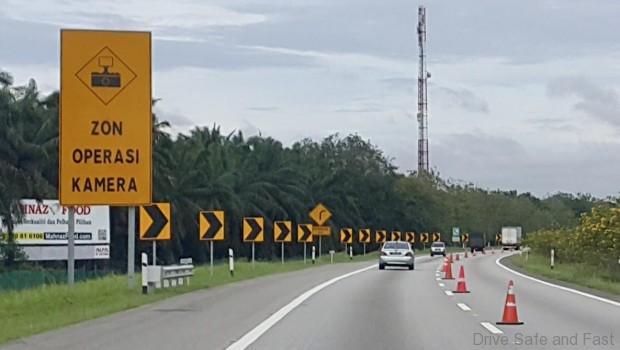 However in a money-no-object hypothetical scenario, the Lexus will probably clinch it to be the car to do this banzai run with.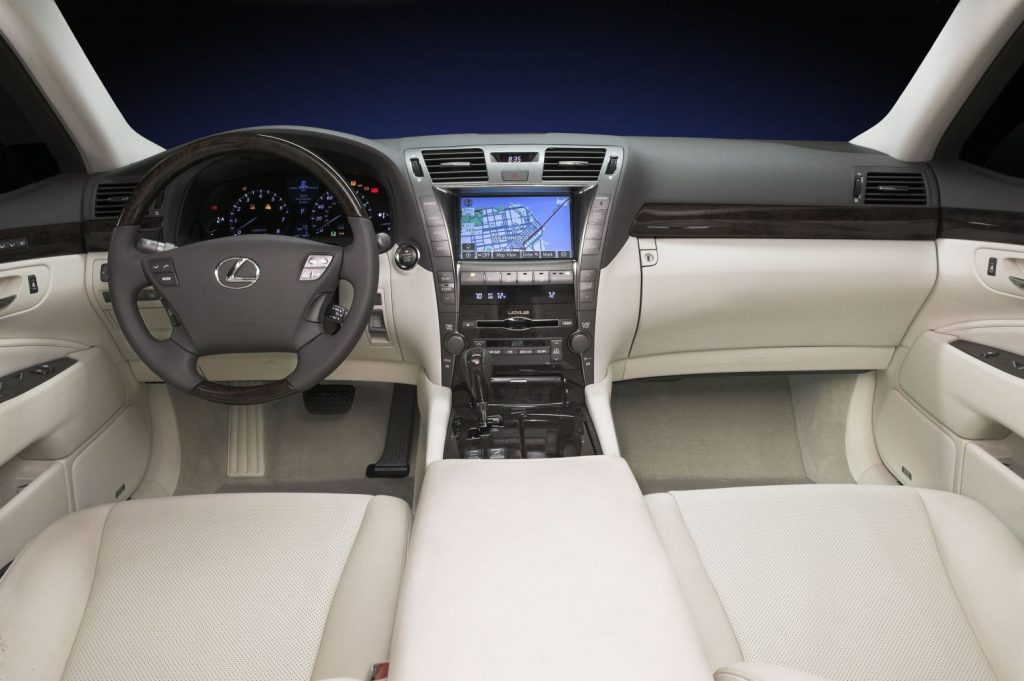 The Mercedes will be more comfortable, the BMW will be more stylish, the Audi will be safer in the wet, the Cayenne will be easier to persuade other fast lane users to move aside, and the Jag will probably have the best sound getting to 250 km/h. 
But the Lexus will probably still be the best all-rounder in this group of bargain 'bahnstormers here, with the perfect blend of grace, space and pace intermixed with bulletproof Lexus quality and reliability. What better bargain to drive safe and fast with?