Automotive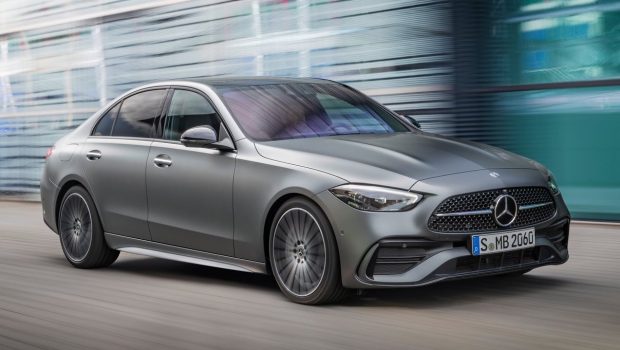 Published on February 24th, 2021 | by Joshua Chin
0
All-New Mercedes-Benz C-Class Ups The Luxury Factor
Mercedes-Benz has moved the C-Class further upmarket with this latest iteration. 
While it may not seem like it due to the countless minor updates and facelift, but the current C-Class has been around for 7 years already. So it therefore comes as no surprise then the Mercedes-Benz has finally given its compact executive sedan a thorough reboot for the 2020s, and has since recently launched an all-new model that is supposedly further upmarket than any of the five prior generations before.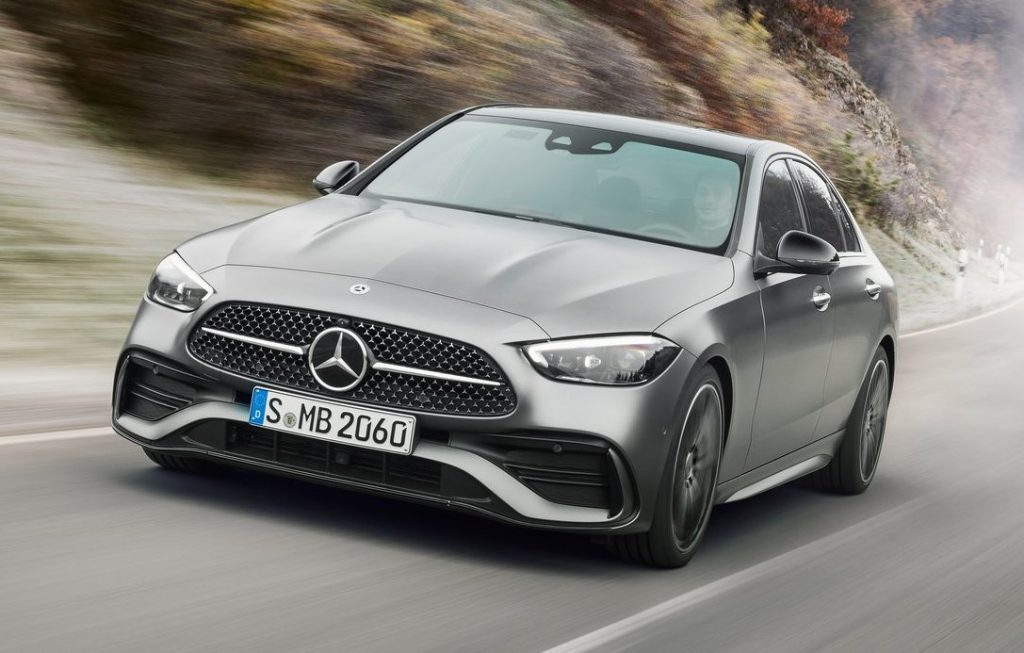 Such is the case for all new cars, this compact executive sedan is no longer very compact as this new C-Class has grown in almost every aspect over its predecessor. Interestingly however, this new Mercedes is slightly shorter than the prior model, perhaps to better suit its new (supposedly sportier) exterior aesthetic. 
Speaking of the exterior aesthetic, this sixth-generation C-Class follows closely to the current Mercedes-Benz corporate design direction. In fact, some have gone so far to say that this new compact sedan looks very much shrunken version of the newly launched S-Class. Especially with those triangular rear light clusters that accentuates its more rounded rear end.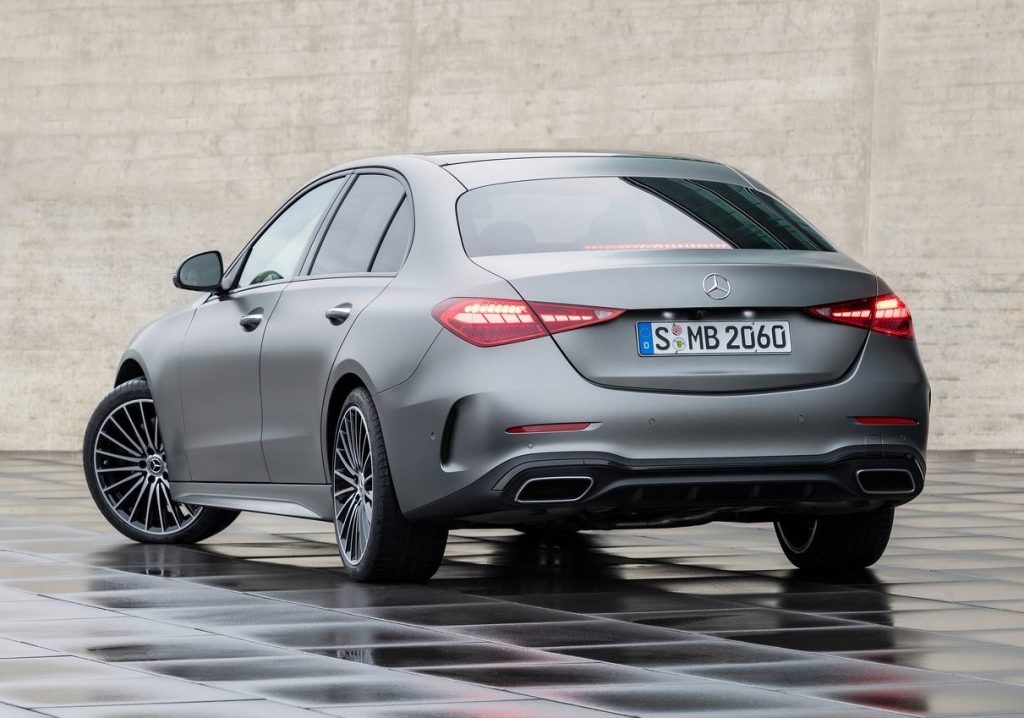 Up front however, the new C-Class borrows more cues from its sportier stablemates like the CLA. Featuring a similar protruding nose as its smaller sibling, complete with the large front grille, angular LED headlights and the dog bone shaped front air intake.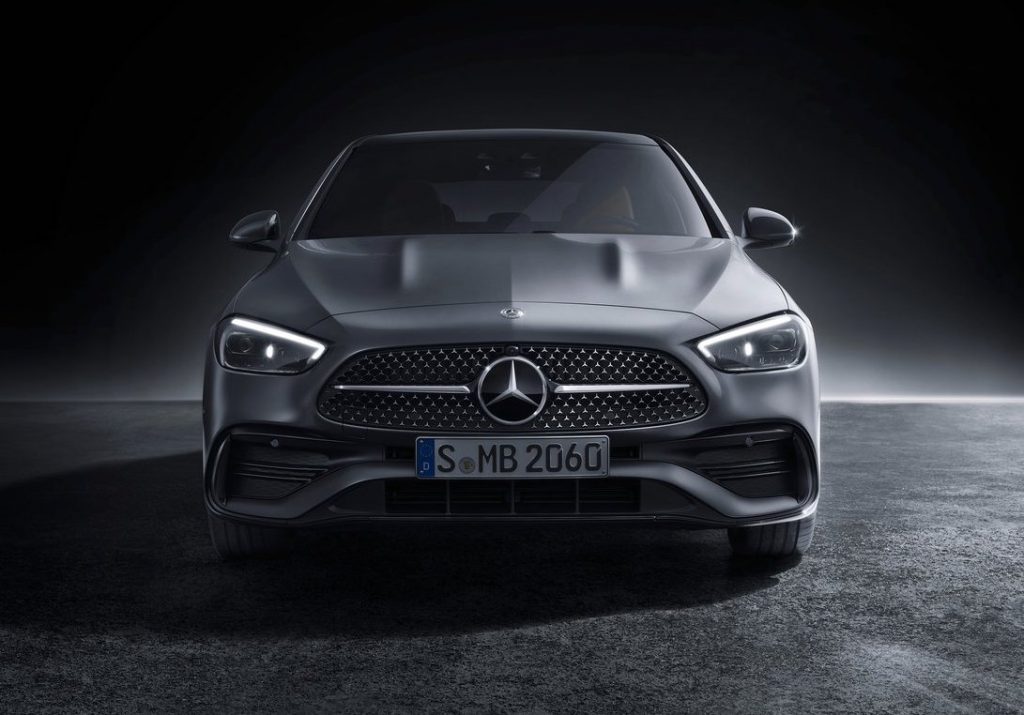 Continuing on the topic of the front end, under that new hood lies now only a range electrified four-cylinder engines mated to a 9-speed 9G-Tronic automatic transmission. Yes, there is to be no more six- or even eight-pots under the hood for the C-Class anymore, and yes, that sadly applies to the AMG too. 
Nevertheless, despite the loss of the extra cylinders under the hood (of the higher end variants at least), Mercedes still claims that these new power plants will deliver the same performance as its predecessors. This is courtesy of a new twin-scroll turbocharger, that is developed in collaboration with its Formula 1 team, along with the electrical assistance coming from the standard fitment of 48 V belt-integrated starter generator (BISG) on all models, which should deliver of momentary power boost of up to 20 hp.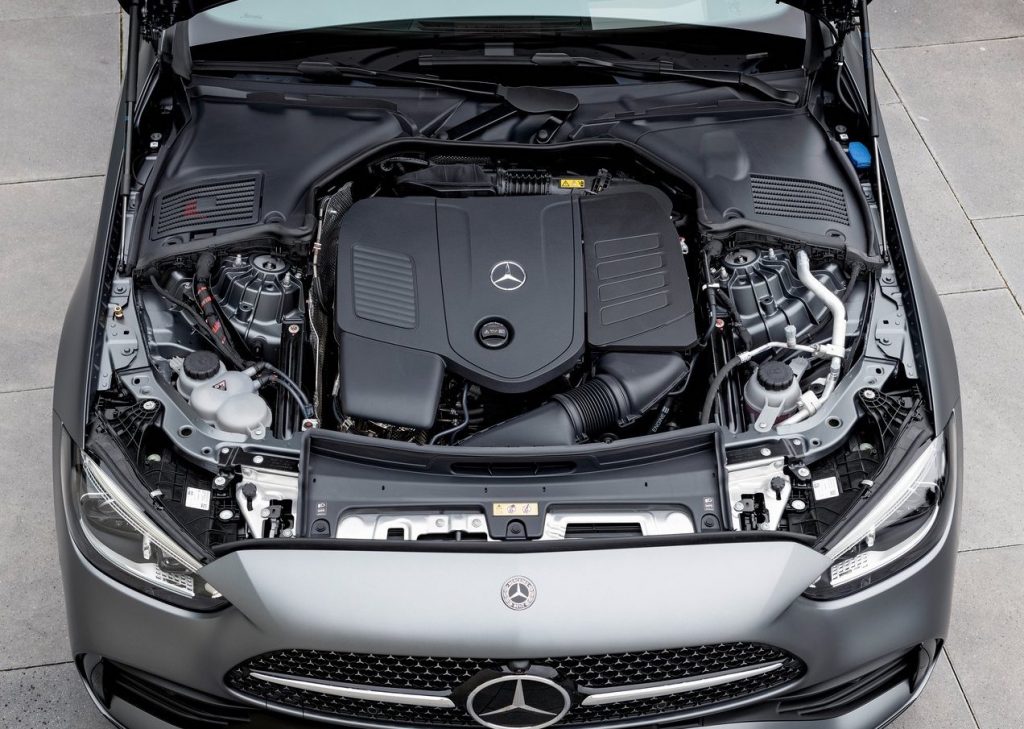 Now moving inside the new C-Class, the aforementioned similarities with the S-Class is even more apparent within the cabin of this compact premium sedan. A fact which is evident in the large, free-floating 11.9-inch portrait central infotainment touchscreen that dominates the swoopy dash design of this sixth-generation model.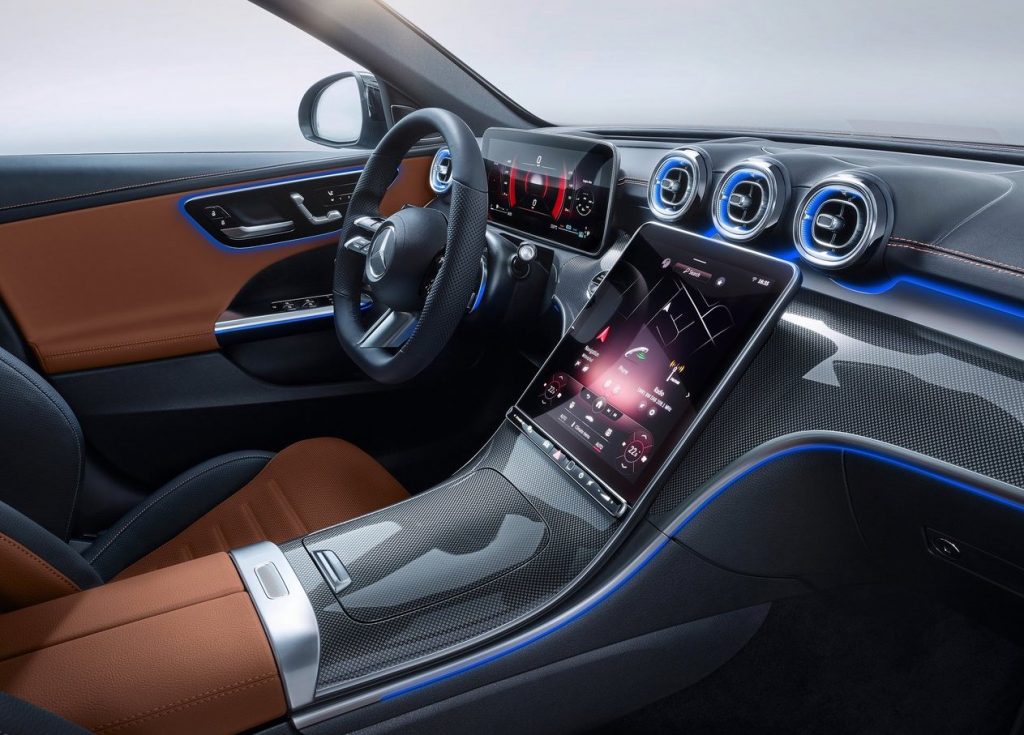 Running on Mercedes' second-generation MBUX, this new infotainment upgrade brings with it over-the-air updates, an integrated music streaming platform, as well as a new augmented reality option for the navigation to name a few. There is also now a fingerprint scanner located below the screen that is used to unlock the system.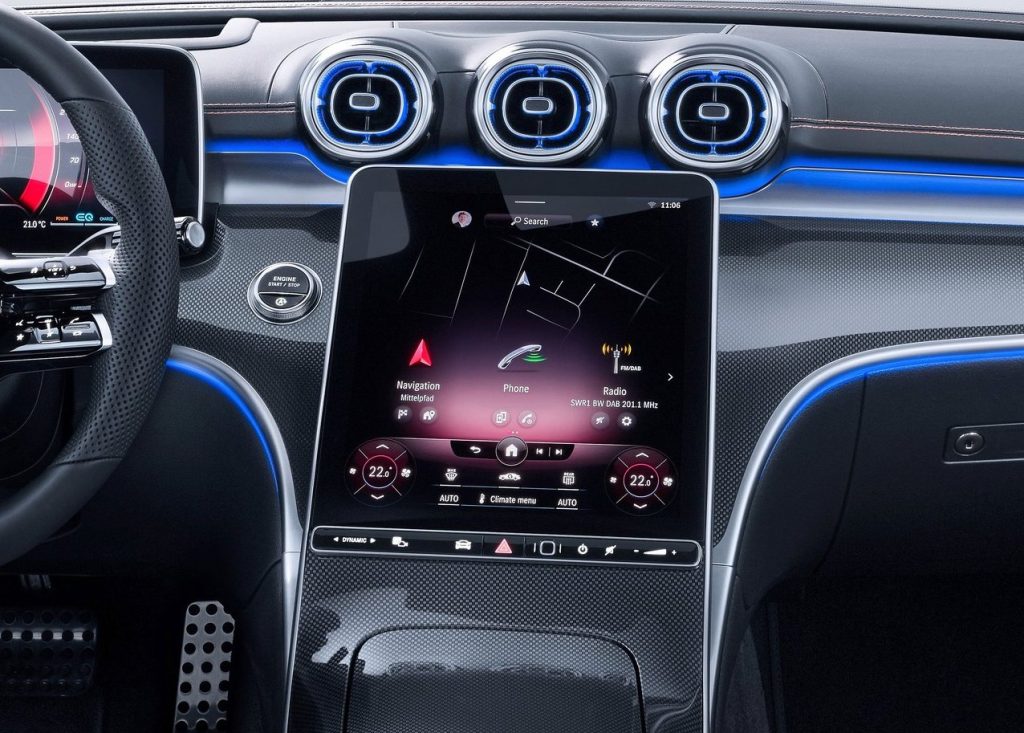 Other interior features worth a mention in this new C-Class includes the 12.3-inch digital driver's display, an uprated Driving Assistance Package, the relocation of the gear lever to a stalk on the steering column and the addition new 'floating' panel for the seat controls and door handle on the doors. Naturally too there are a host of optional extras which can be added, like a heads-up display, ambient lighting and even rear heated seats.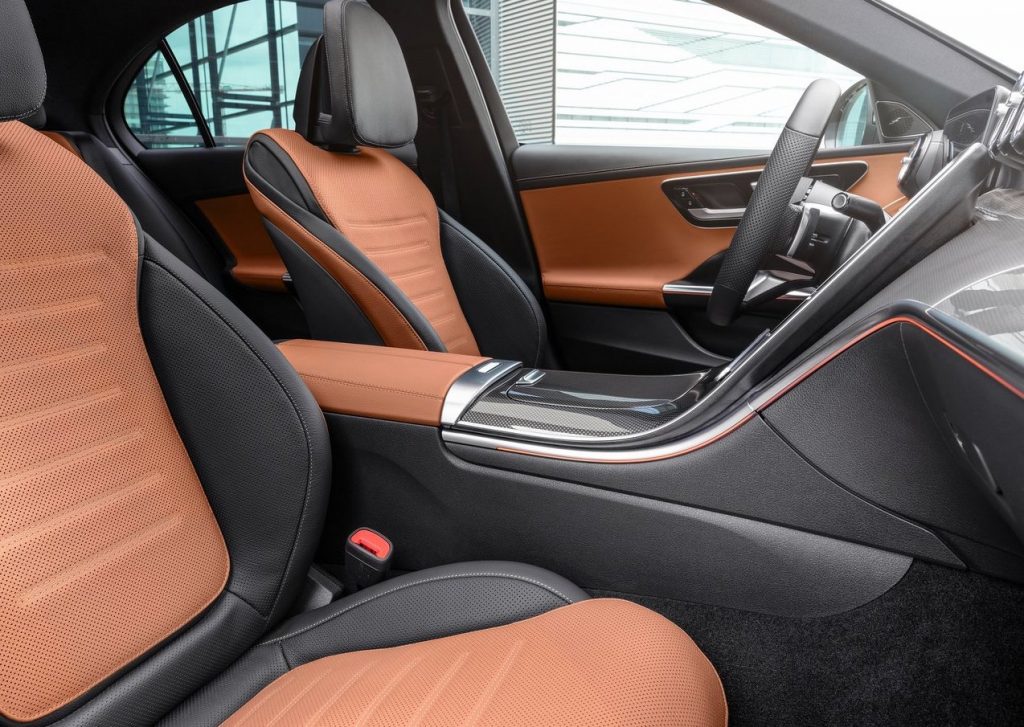 Incidentally, this new compact sedan is also to be optionally available for the first time ever with active rear-wheel steering. A system that is similar to that found in the S-Class, it is capable of steering the rear wheels at an angle of up to 2.5º for better agility.
To be available in both sedan and estate form, the new C-Class is set to go on sale in Europe at the end of March, with deliveries only beginning in the summer time. Prices have yet to be officially announced, though it is expected to command a slight premium over its predecessor as a reflection of its push upmarket.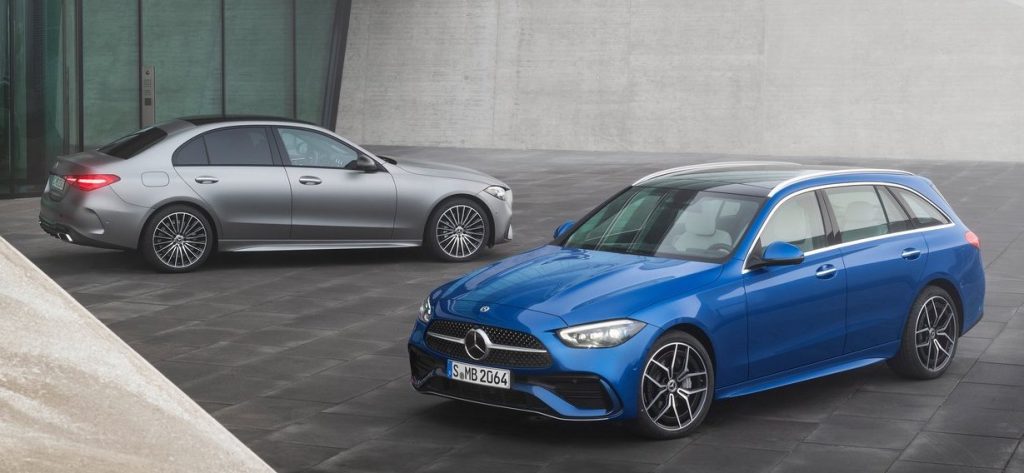 As for the official arrival of this new C-Class over here, Mercedes-Benz Malaysia have yet to make an official announcement regarding this matter. A conservative estimate however is that it will probably be due here in its locally assembled form sometime within the next year.