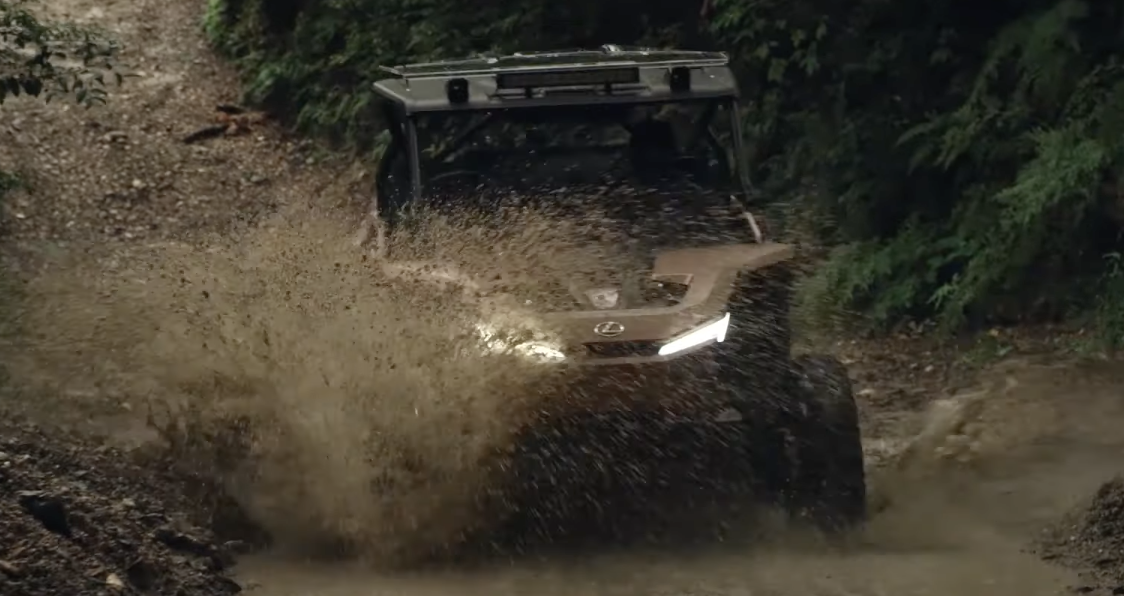 The Lexus Off-Highway Recreational Vehicle Concept is however not officially slated for production just yet. 
While the big news recently about Lexus was the reveal of its new LX, it appears that the premium arm of Toyota however weren't only busy with rebadging the Land Cruiser. That is because at the tail end of the launch of its snazzy new SUV, Lexus had also took the time to unveil its rather intriguing Off-Highway Recreational Vehicle Concept.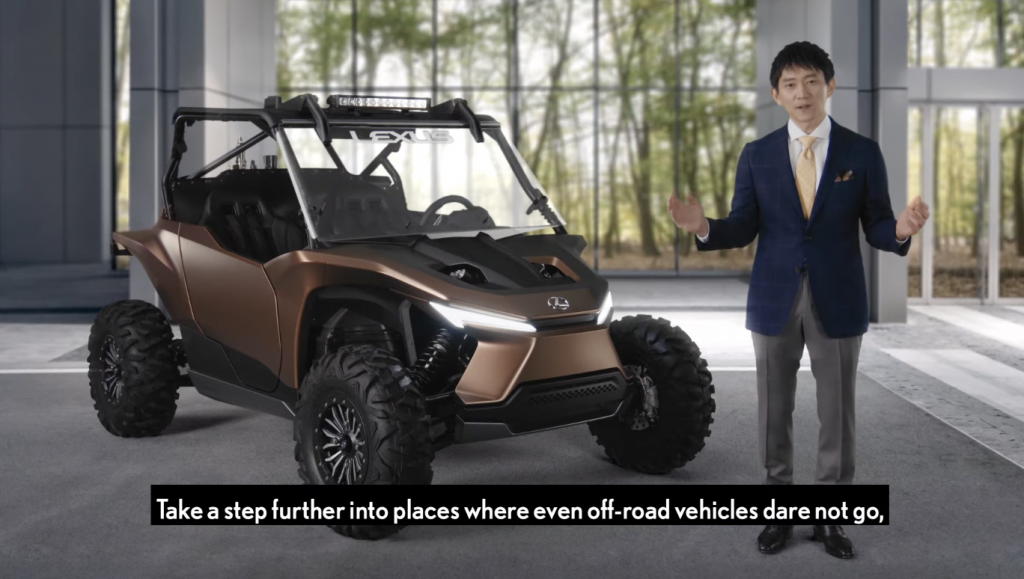 Details unfortunately about this Lexus ATV is thin on the ground at present, but the automaker has at least revealed that powering this off-road machine will be an internal combustion engine that is fuelled by hydrogen. This in turn therefore points towards it to most likely feature the same converted GR Yaris turbo three-pot 1.6-litre mill that currently lives within Toyota's experimental hydrogen-fuelled Corolla race car, which had incidentally seen its third track appearance just last week.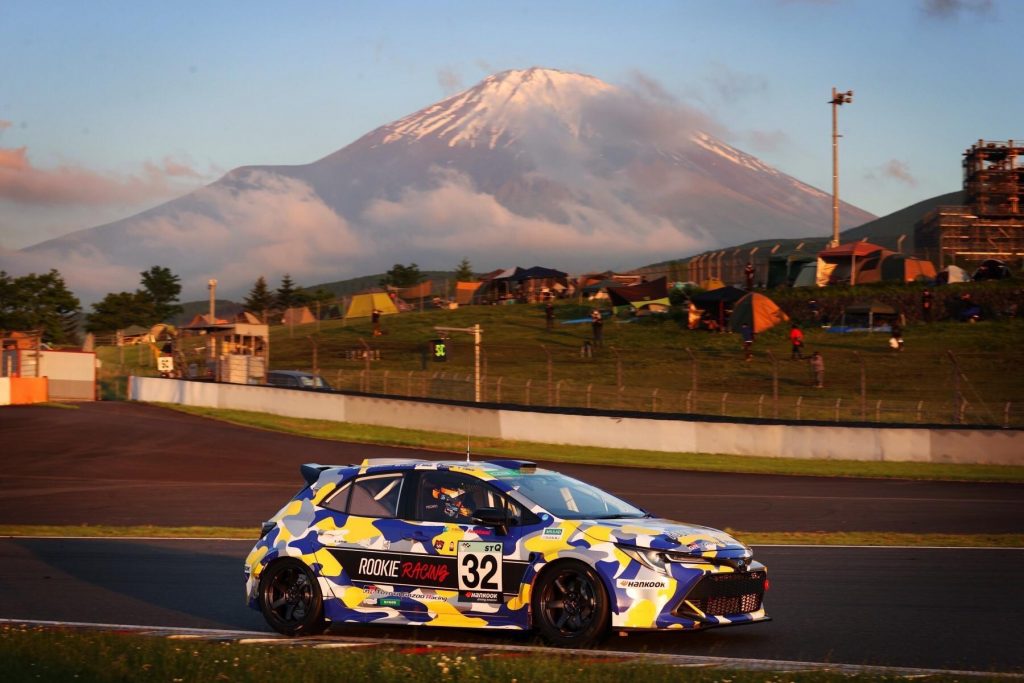 And in continuing discussions on the oily bits of this concept ATV meanwhile, the teaser shows for this particular Lexus to feature the gnarliest (and likely smallest) set of tyres to be found on anything within its current lineup. Connected to the knobbly off-road rubber too is a similarly aggressive set of long-travel suspension, that does seem to provide an immense amount of articulation when this off-roader rockets its way through the rough tracks as seen the video down below. 
Now expectedly for a buggy with no side windows to speak off, those expecting a similar level of luxury from the Off-Highway Recreational Vehicle Concept that is on par with the premium Japanese automaker's other road-going vehicles might just be left wanting. Though credit where it is due, this ATV with its spindle shaped nose and thin LED lights on either end does nevertheless manage the feat of at least somewhat vaguely reminiscent of a Lexus.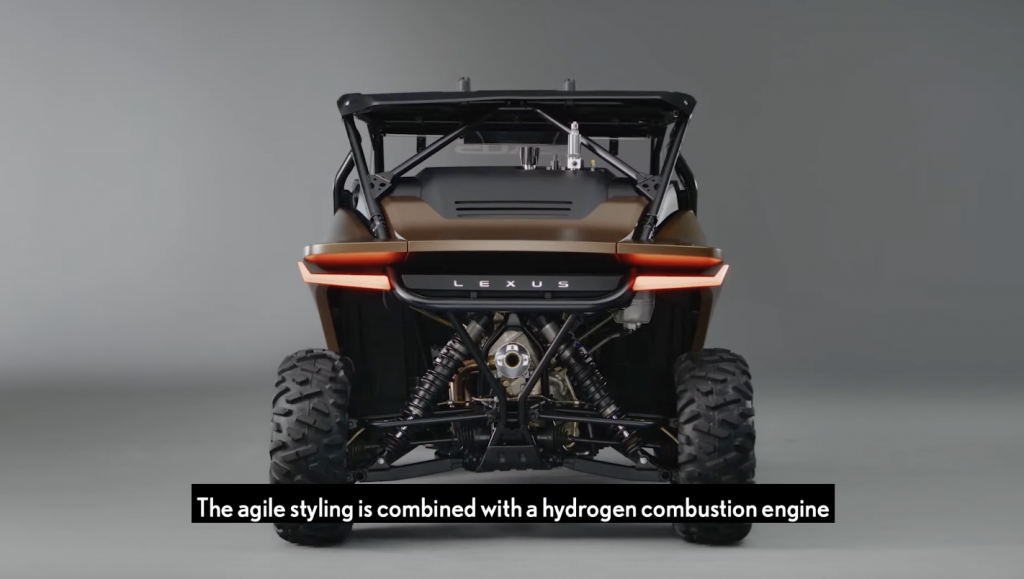 Lexus has thus far not officially confirmed whether or not this Off-Highway Recreational Vehicle Concept will ever make it into production, and to a certain extent on its plans to enter into the ATV market in general. What this hydrogen-burning ATV however does show though is that there could actually be an eco alternative for these smaller recreational vehicles after all, and that the battery electric route is not technically the only option out there for these machines in the future.