Motorsports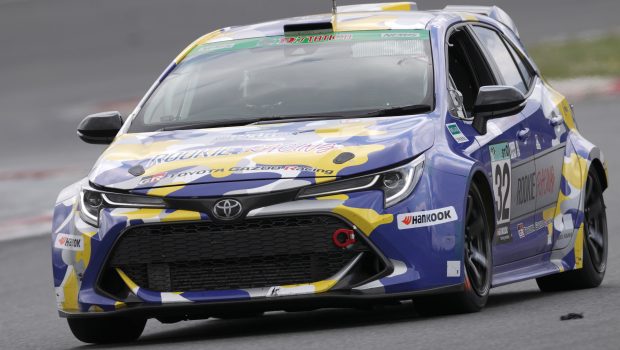 Published on July 31st, 2021 | by Joshua Chin
0
Hydrogen-Powered Toyota Corolla Goes Racing Once Again 
Toyota's improved H2-burning Corolla will see its 2nd track outing at Autopolis this weekend. 
While Toyota's maiden outing with its pioneering hydrogen-combusting Corolla endurance racer had managed to cross the finish line at the Fuji SUPER TEC 24 Hours event two months ago, the team unfortunately did not really have the smoothest of sessions. With a host of mechanical and electrical issues forcing this developmental prototype to be relegated to the pits for a third of the race.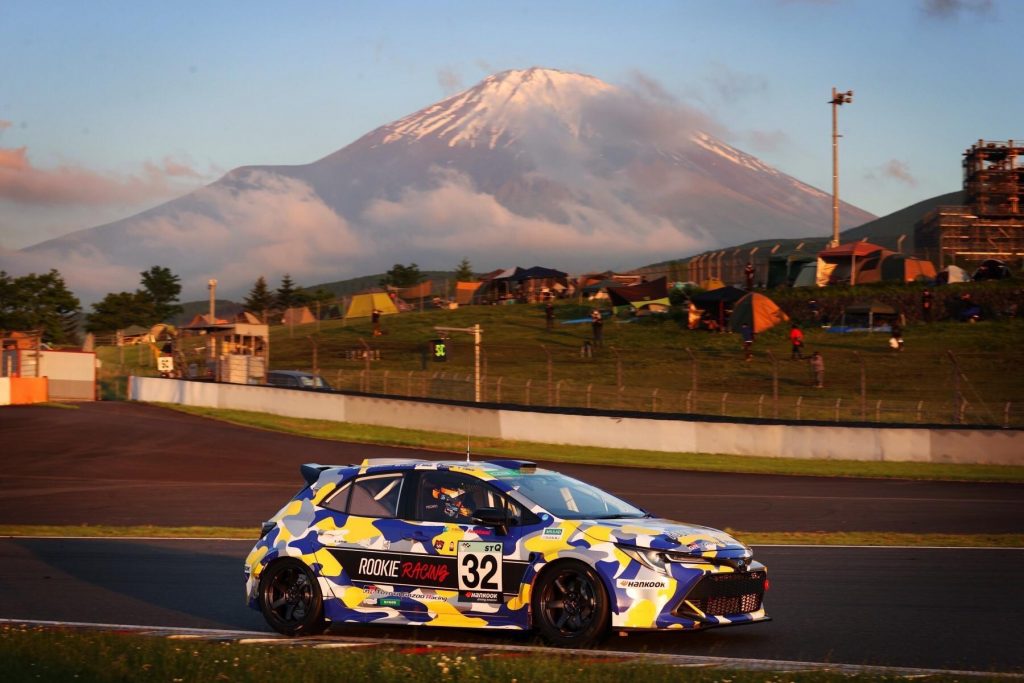 Since that time however, Toyota has apparently continued fine-tuning and improving its H2-burning Corolla prototype. And has also announced that it is to return to the track once again for its 2nd race, competing in the five-hour-long Super Taikyu Race at Autopolis this Sunday on August 1st.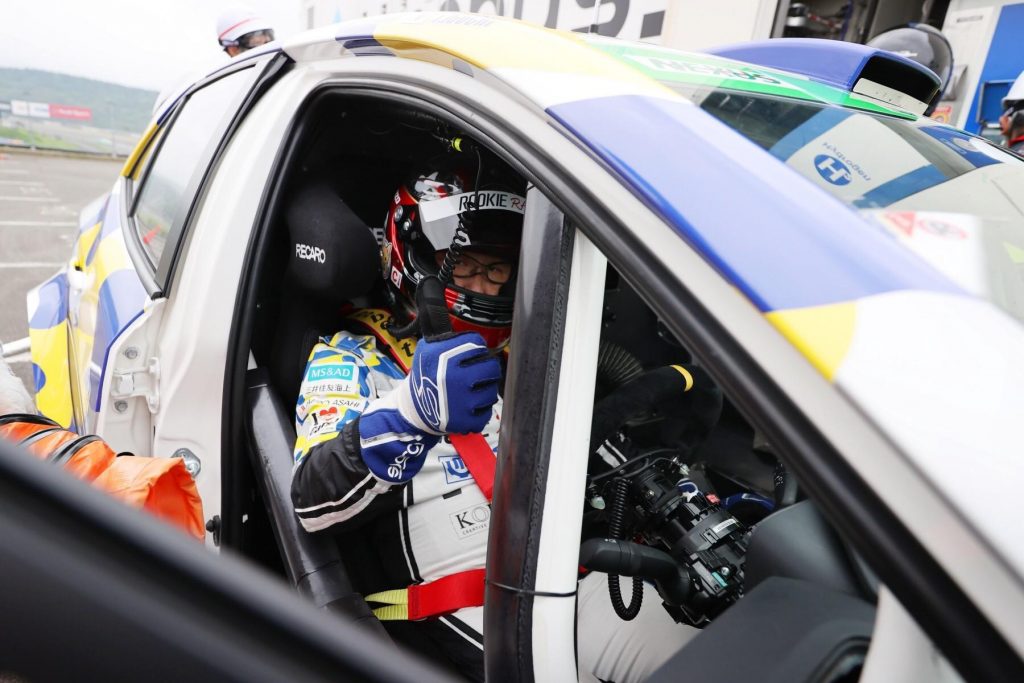 Now much like the last time, the Corolla will be entered under the ORC ROOKIE Racing banner, and its drivers will include Toyota CEO Akio Toyoda (racing under the pseudonym Morizo). For those interested in tuning in, the link to the livestream of the event is linked down below, with the race starting at 8.00 a.m. Malaysia time tomorrow morning at time of writing: 
Just elaborating further meanwhile on the improvements made by Toyota to its alternative-fuel Corolla during the two or so months since its last on-track outing, the Japanese automaker claimed to have eked out a bit more responsiveness from this hydrogen-burning power plant. Abnormal combustion within the chamber has reportedly been reduced too, which has lead to improved overall performance and a tangible 15% bump in its torque figures. 
The car however isn't just the only part of this hydrogen racing equation that saw improvements, as Toyota has also managed to speed up its H2 refuelling rate by 40%. Bringing it down from the original 5 minutes, to just needing 3 minutes for a fill up.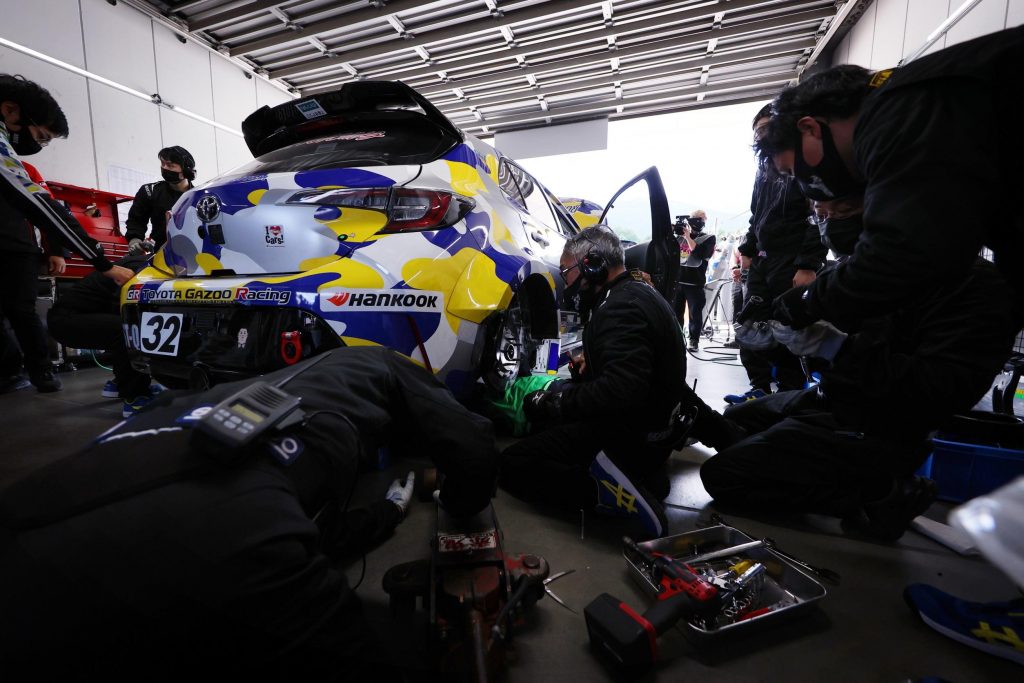 Continuing on the topic of hydrogen too, Toyota has also begun sourcing its fuel for its racing Corolla from greener sources across Japan. These greener H2 supply methods includes the use of solar energy for the purification process in its Kyushu plant, as well as the pioneering utilisation of geothermal power for its production over in Obayashi.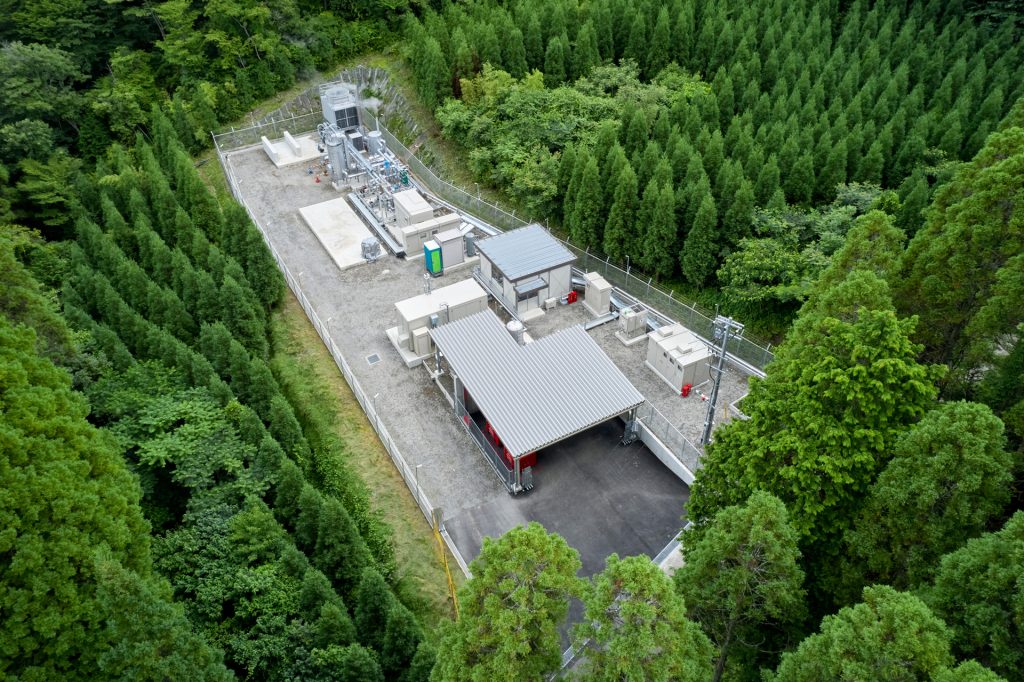 Part of its greater goal to realise a carbon-neutral mobility society in the future, Toyota is banking on the crucible of motorsport to speed up development of this hydrogen-powered power plant. Unfortunately though, there is thus far no timeline as to when exactly these engines will be fitted to its production cars. 
What this hydrogen-burning Corolla nevertheless means however is that there could still be hope yet for the internal combustion engine in the increasingly electrified future. Something that should definitely put a smile on the faces of the dyed-in-the-wool petrolhead fraternity.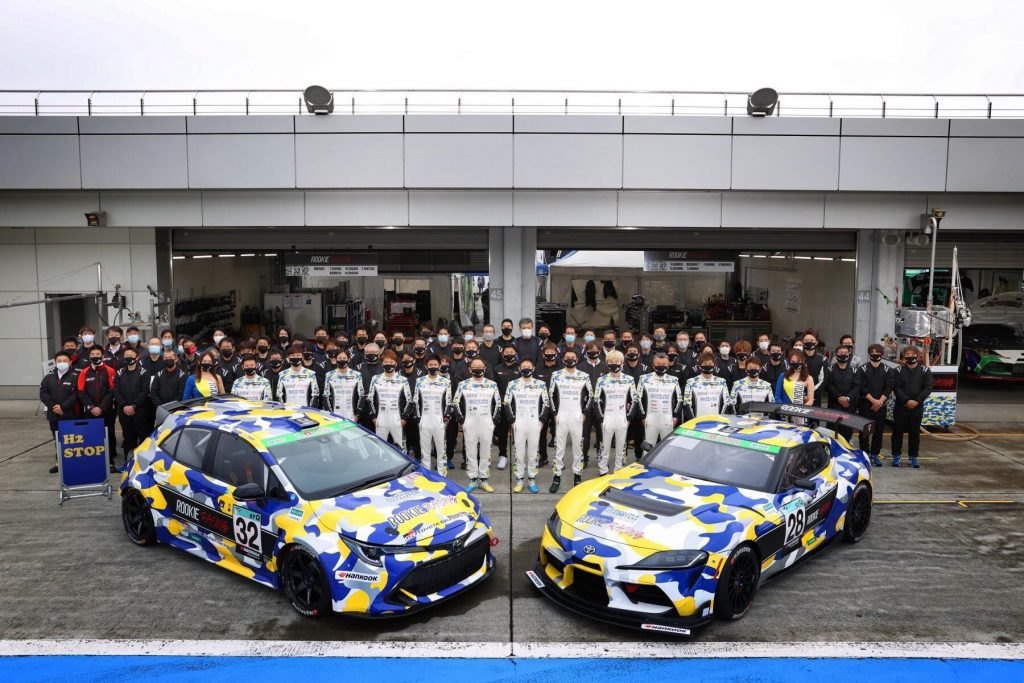 PRESS RELEASE: Toyota Motor Corporation (Toyota) announced today that it will enter a vehicle equipped with a developmental hydrogen-powered engine at the five-hour-long Super Taikyu Race in Autopolis, which takes place from July 31 to August 1, 2021. The hydrogen engine is being developed as part of Toyota's efforts to realize a carbon-neutral mobility society.
Just as in the previous round, the vehicle will be entered under the ORC ROOKIE Racing banner, and Toyota President Akio Toyoda will participate in the race as the driver Morizo. By entering a hydrogen-powered vehicle that uses green hydrogen produced locally in Kyushu, Toyota intends to further strengthen the hydrogen-centered partnerships it enjoys with other industries in Kyushu.
The hydrogen engine Corolla participated in its first race at the Fuji SUPER TEC 24 Hours Race, which took place at Fuji Speedway on May 21, 2021, with the goal of accelerating the pace of development of its hydrogen engine. In the two or so months since the race, Toyota has implemented a number of improvements both to the car and to its related hydrogen infrastructure.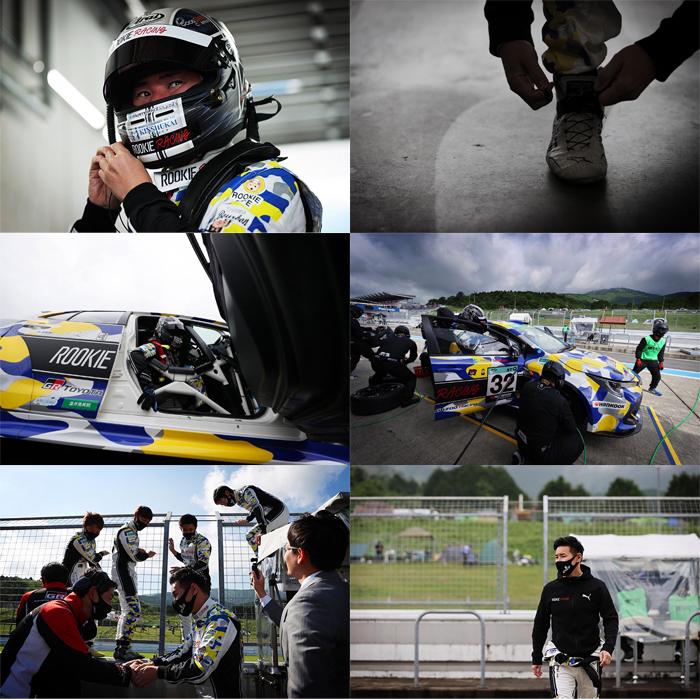 Improvements implemented over the last two or so months
Vehicle
Abnormal combustion has been reduced, leading to improved performance (torque increased by approx. 15%)
Responsiveness―one of the merits of using a hydrogen engine―has been further improved
Infrastructure
Hydrogen refueling rates have been accelerated (Approx. 40% improvement, from approx. 5 minutes to approx. 3 minutes)
*Working time from connecting to disconnecting the hydrogen station nozzle
Toyota now uses green hydrogen produced by FH2R as well as by Obayashi and Toyota Motor Kyushu
By participating at Autopolis, Toyota hopes to identify any potential issues under tough conditions, and so accelerate the pace of its development. The company will also procure green hydrogen produced locally for local consumption from Obayashi and Toyota Motor Kyushu, which support its attempts to develop a hydrogen engine. In this way, Toyota will contribute to the use and production of green hydrogen, increase energy choice, and thereby contribute to the realization of carbon neutrality.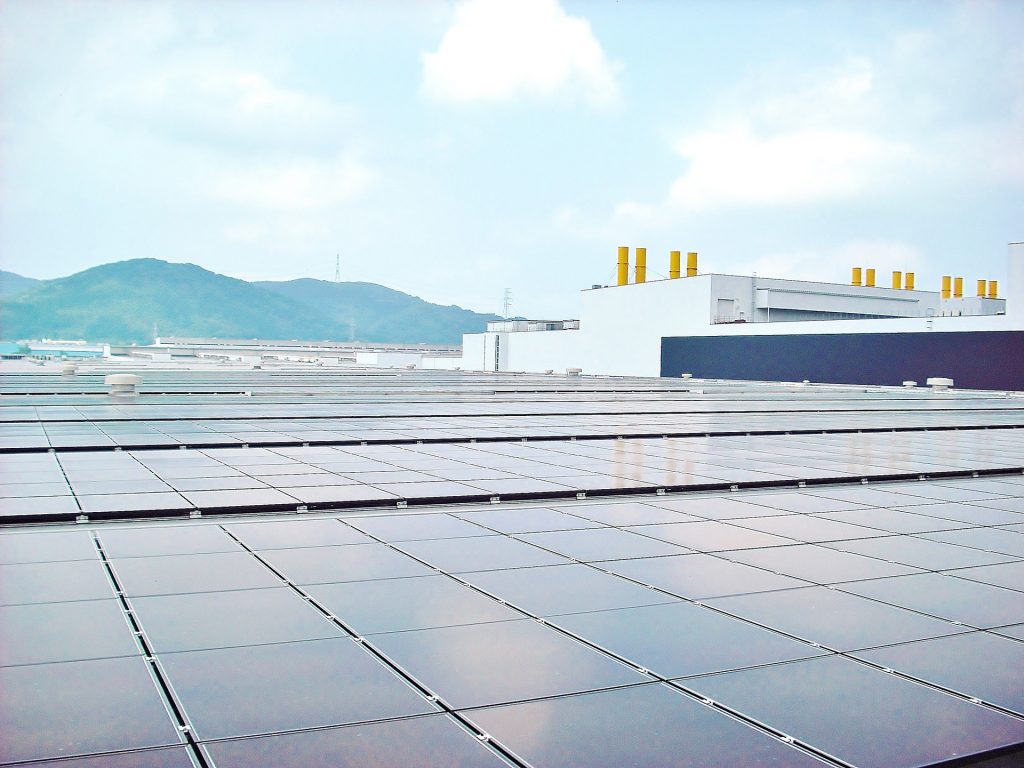 Hydrogen supplies for the hydrogen engine Corolla
Supply Ratios: FH2R: approx. 50%; Obayashi: approx. 30%; Toyota Motor Kyushu: approx. 20%
Number of Hydrogen Stations: Three stations (Kyushu-based mobile fueling stations will be used)
Obayashi and Toyota Motor Kyushu initiatives
Obayashi
In Kokonoe Town, Oita Prefecture, Obayashi is engaged in a demonstration project for the integrated production of green hydrogen using geothermal power for the first time in Japan, and the supply of this green hydrogen to various customers. It is also supplying green hydrogen produced using geothermal power for Toyota's hydrogen engine Corolla.
Demonstration period: Construction is scheduled to begin in August 2020 and end in March 2024.
Hydrogen supply capacity: 10Nm3/h
Toyota Motor Kyushu
Toyota Motor Kyushu is using hydrogen purified by solar power to fuel forklift trucks used in its plants and to light its facilities. It also supplies green hydrogen produced using solar power to Toyota's hydrogen engine vehicles.
Hydrogen supply capacity: 24Nm3/h
Kyushu has a high proportion of renewable energy usage, and extensive research into hydrogen is carried out in this region; indeed, Toyota Motor Kyushu is also a proactive user of hydrogen energy. Through its development of a hydrogen engine, Toyota hopes to establish new partnerships and regional collaborations with the goal of achieving carbon neutrality and a hydrogen society in Kyushu.
Making use of engine technologies developed in Japan over many years, hydrogen engines represent a new choice in Toyota's efforts to realize carbon neutrality. Both in the Fuji SUPER TEC 24 Hours Race in May, and in the upcoming Super Taikyu Race in Autopolis in July and August, Toyota has benefitted hugely from the cooperation of many affiliated companies. In order to safeguard employment in the automotive industry, Toyota will continue to develop hydrogen engines together with the 5.5 million people in the automotive industry and various other partners.