Automotive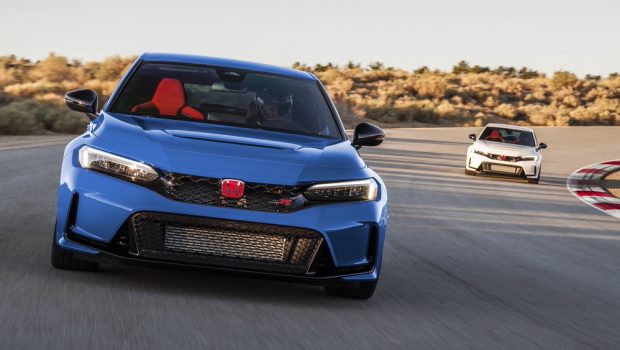 Published on September 2nd, 2022 | by Joshua Chin
0
Honda's Latest Civic Type R Packs 326 Horsepower
The latest and greatest Civic Type R sees a modest 10 hp power bump over its prior iteration. 
Despite having been shown off to the world a couple of weeks ago, Honda however had withheld quite a lot of pertinent information regarding its new Civic Type R. Though it seems the time is now ripe for some additional details to drop, as the Japanese automaker has recently revealed that its latest and greatest hot hatch will be packing a 326 horsepower punch.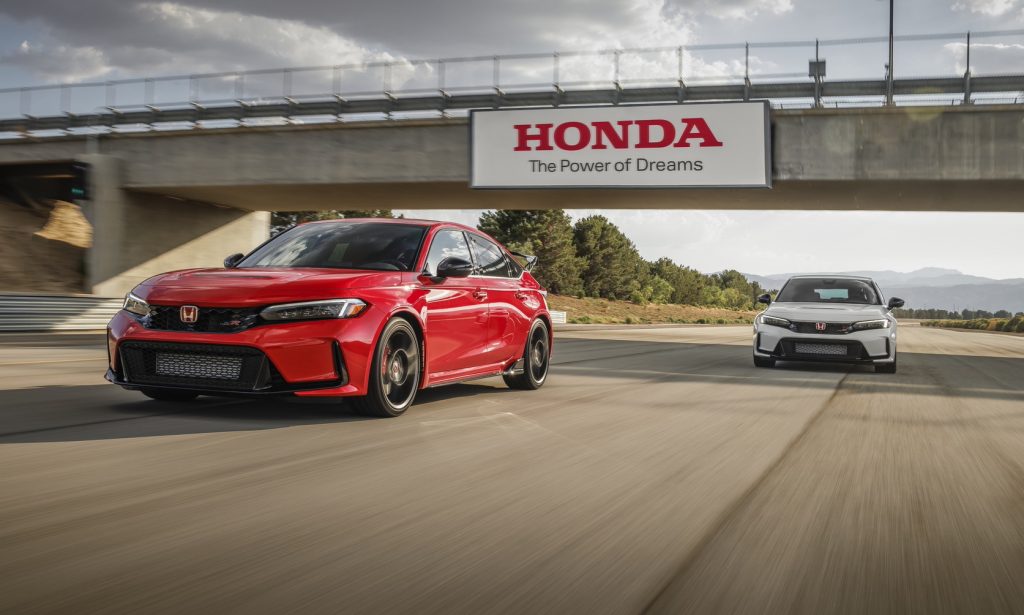 Announced amid a flurry of technical details regarding this newest iteration of Civic Type R, the 326 horses and 420 Nm of torque to be derived from a mildly reworked example of the previous generation's K20C1 turbocharged four-cylinder marks only a modest 10 hp and 20 Nm increase over the respective figures generated by its predecessor. What more too is that these figures only apply to the Japanese-spec examples, with the Americans getting being shortchanged for 10 hp due to their tighter emissions regulations and worse fuel quality. 
Having said that though, this latest hot Civic is nevertheless still to be the most powerful Type R model ever made to date. What more is that with all the hyper hatches these days gaining all wheel drive, this Japanese hot hatch could therefore retain its title too of being still the most powerful front wheel drive pocket rocket on the market.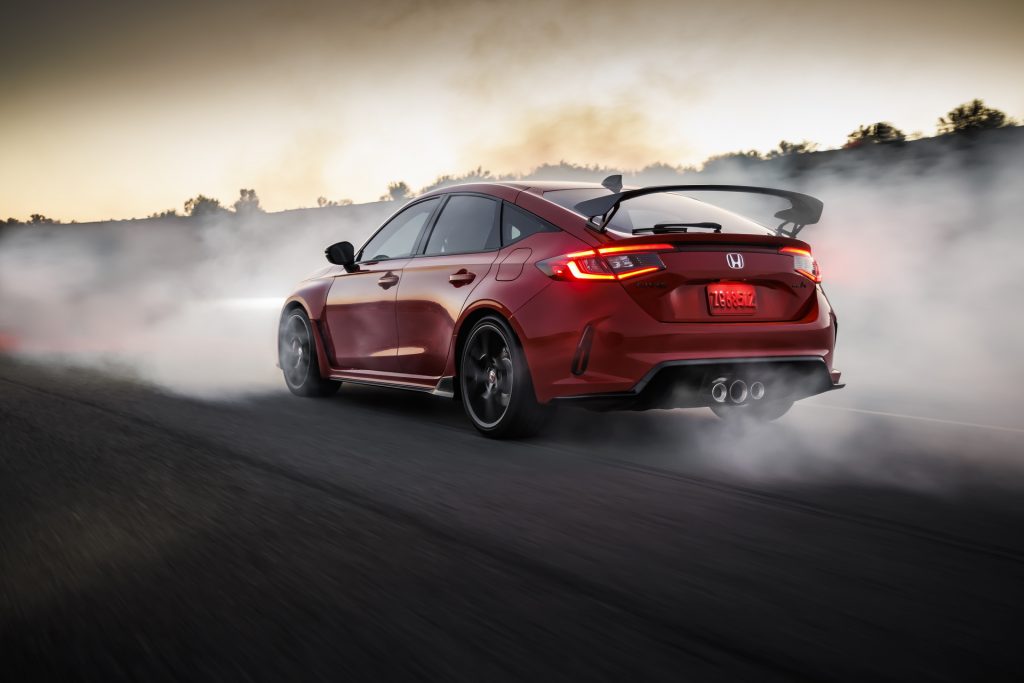 Honda has also been rather keen to point out the various more geeky technical improvements made with the new Civic Type R, which could be cynically construed as a way to distract from not revealing any proper performance figures just yet. In any case, it is revealed for this new hot hatch to have netted a redesigned turbocharger with optimised turbine blades to unlock greater usability of the engine's available power.  
Increased intake flow and a more efficient straight-through exhaust system with active valves also has helped that cause, in addition to making it sound even louder at higher rpm. And this new Civic Type R should be able to sustain longer bursts of high performance driving too, thanks to enlarged grille openings bumping the effective opening area of the radiator by 48% over its prior iteration.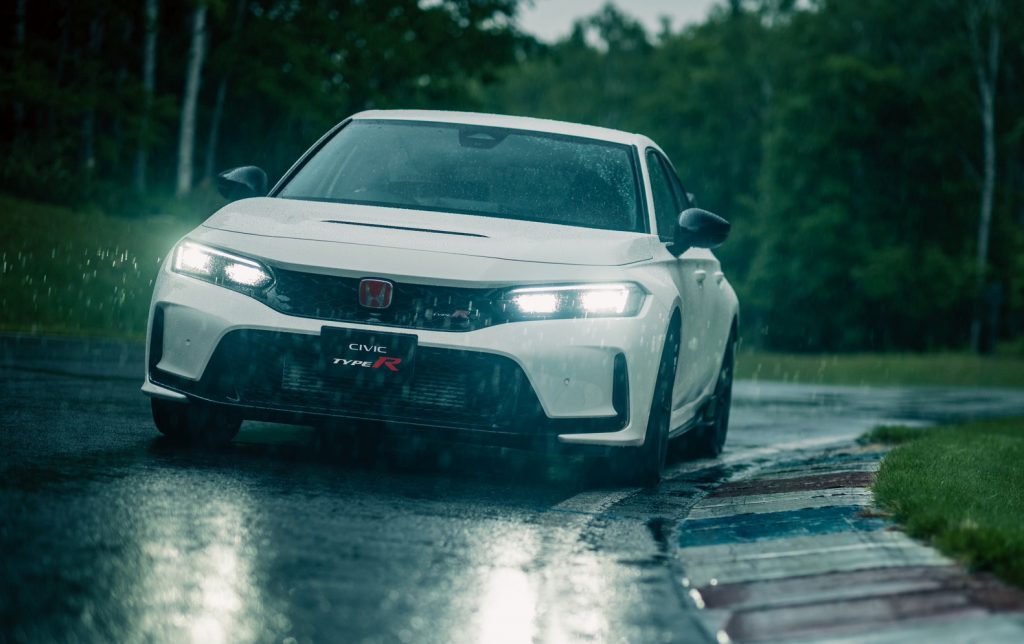 A lightened flywheel and a revised rev-matching system meanwhile helps ensure perfectly paired rev-matching when downshifting through the standard six-speed manual 'box, which is further assisted by a high-rigidity lever and an optimised shift gate pattern that should allow for more precise and direct gear changes.The Civic Type R also gains a helical limited-slip differential to assist in get power to the ground more effectively, with a retuned suspension setup featuring four electronically-controlled damper settings (Comfort, Sport, R+ and Individual) ensuring that all four of its bespoke 19-inch Michelin Pilot Sport 4S tyres — that are now 2 cm wider than before — stick resolutely to the tarmac. 
In continuing on the tyre front too, Honda claims for the Type R's wheel to feature a reverse rim design which supposedly reduces the distortion on the inward side of the wheel and improves the stability of the tyre contact patch under load. Behind those rims meanwhile are still the prior iteration's two-piece front brake rotors, though this time are supposed better cooled and coupled to a brake booster that has been improved for better feel and controllability.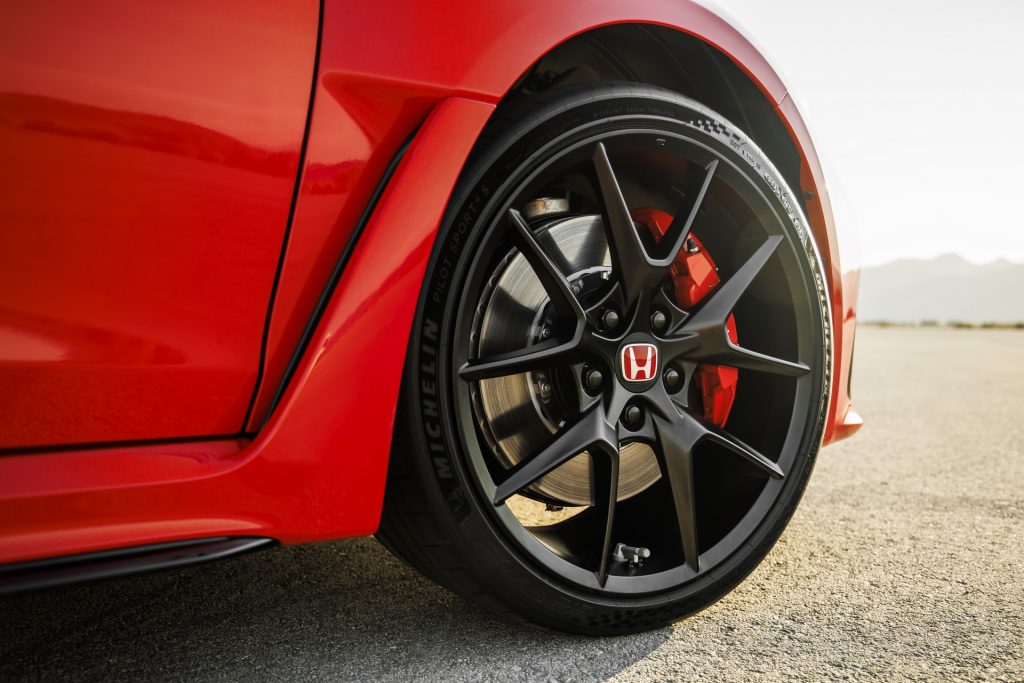 The Civic Type R is produced at the Honda's Yorii plant in Japan but the K20C1 will continue to be built at the company's Anna engine plant in Ohio, United States. Pricing for the model in the US is still unannounced thus far, though this hot hatch is currently priced at ¥4,997,300 (RM160,000) in its home market.
Further performance details will likely also be divulged in the coming weeks, and it could reasonably be expected to be good. This is especially after seeing as this Type R has already eclipsed its predecessor's production front-drive lap record at Suzuka, and by nearly a second to boot.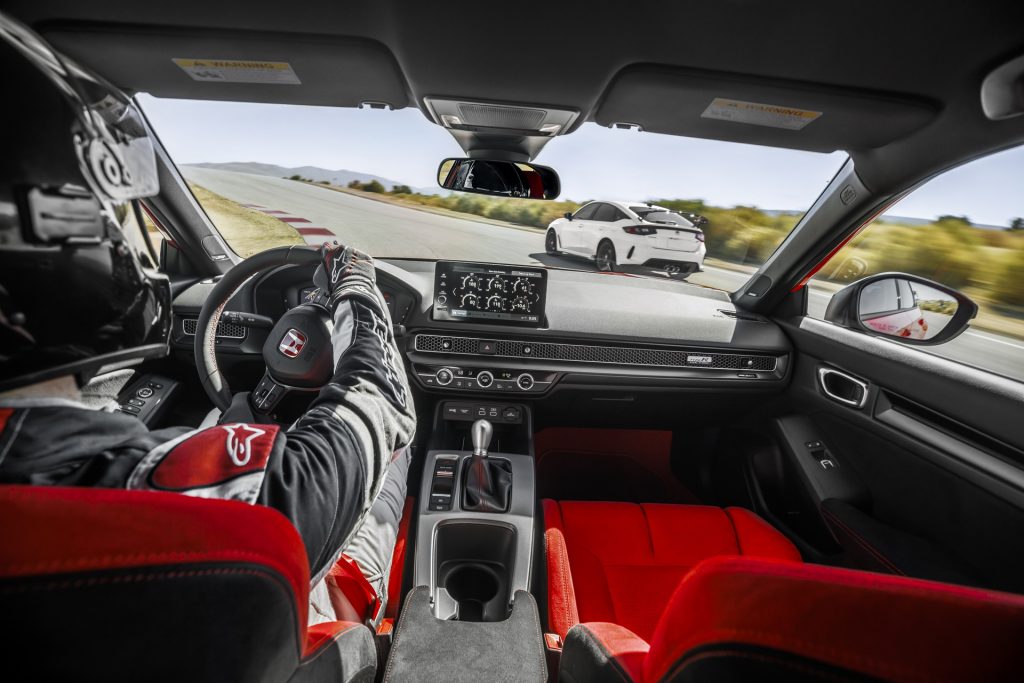 It remains to be seen however whether or not it'll achieve the same feat at Sepang, with no word yet on whether this latest Civic Type R would be officially arriving in Malaysia. Though given Honda Malaysia's track record with hot Hondas, those who are hankering after this particular hot Honda should be waving their cheque books at their local dealership quite soon enough.