Automotive
News
Honda's Next Gen Civic Type R Readies Itself For The 'Ring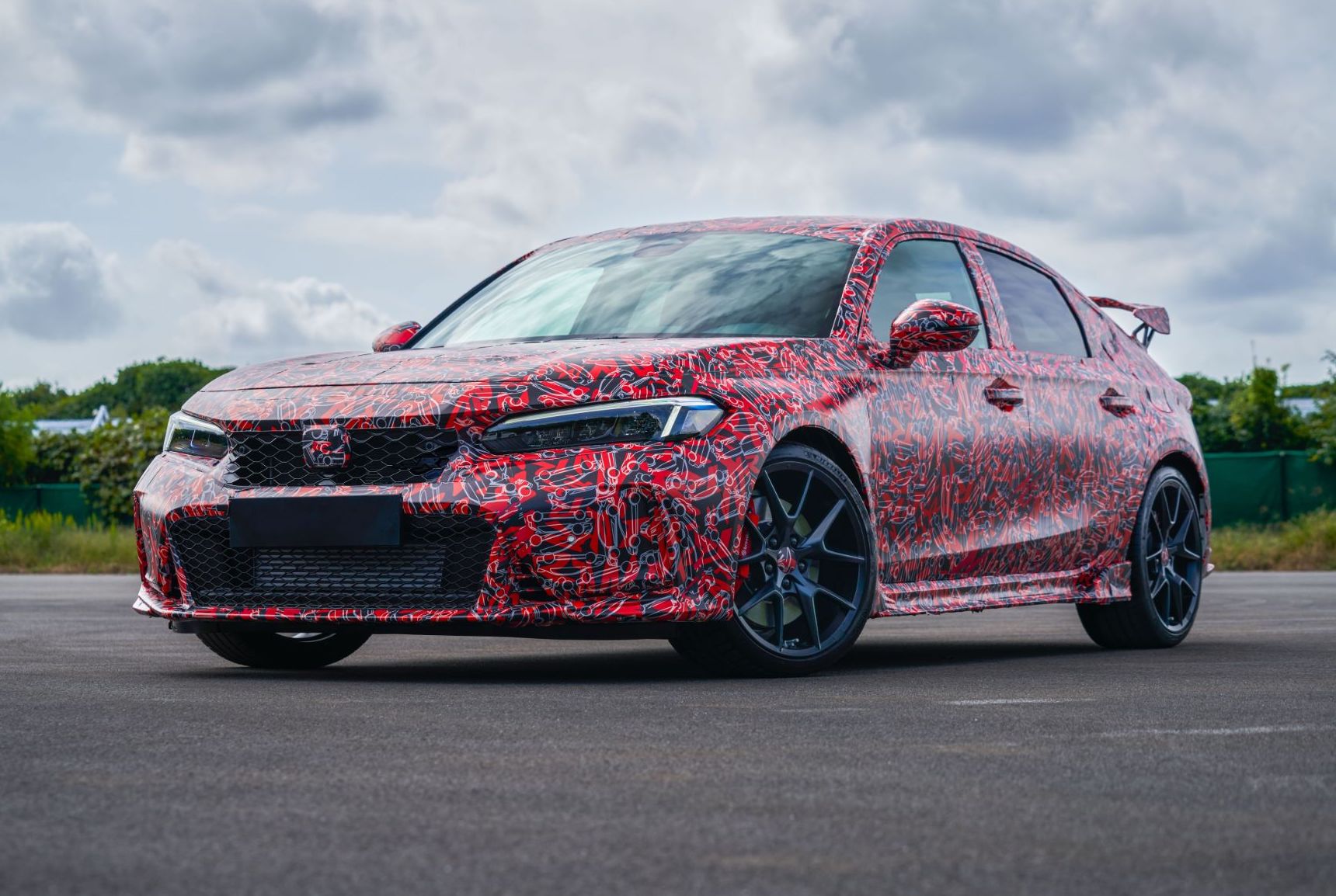 This all new Civic Type R is reported to officially be launched sometime early next year. 
With the new Civic being launched just a couple months back, it will only be a matter of time before its racier Type R counterpart will see the light of day too. And here now is an official first look at this hot Honda, which is reportedly set to be launching imminently early next year. 
Now as with any teaser, Honda is still very much keeping most of the facts with this new Civic Type R close to its chest for the present moment. In fact, the only tid-bit of information shared thus far by the Japanese automaker with this official first look is that this hot hatch will soon be heading to the Nurburgring for testing sometime soon. 
Having said that though, the two teaser images of a heavily camouflaged prototype nevertheless still reveals quite a lot about these upcoming hot Hondas. Such as the fact that upcoming Civic Type R will still retain the tri-tipped central exit exhaust system from its predecessor for instance, not to mention also an equally boy-racer rear wing prominently sticking out of its rear deck.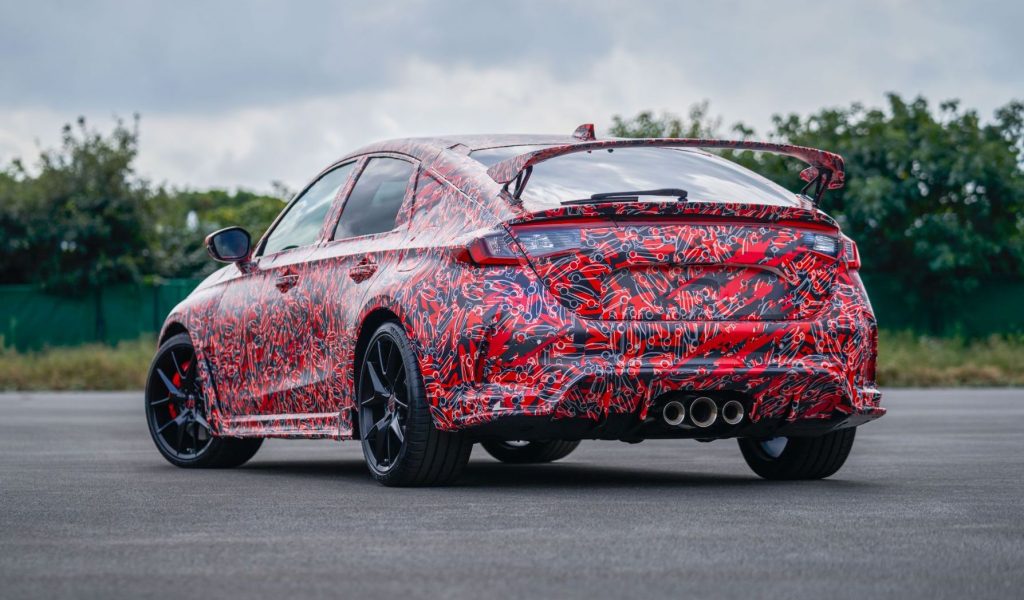 Moving further round the side too reveals a set of large Brembo brakes that are hiding behind black-painted alloys wrapped in low-profile Michelin rubber, which is then complemented by some swollen arches and an extended side sill. Honda however looks to have rather interestingly decided to tone down the front end dramatics with this latest Civic Type R, but a honeycomb upper grille and that massive lower central intake should still be able to convey the aggression so synonymous with its angry-faced predecessor.  
This new Civic Type R should also be able to easily outrun its predecessor too, particularly if the wild rumours of a 400 hp hybrid all-wheel drive powertrain that will be making its way under the hood of this Honda is to be believed at least. Without wanting to burst anyone's bubble though, it is looking likely that a reworked version of the current turbocharged four-pot will be the engine of choice for this front-wheel drive hot Honda instead.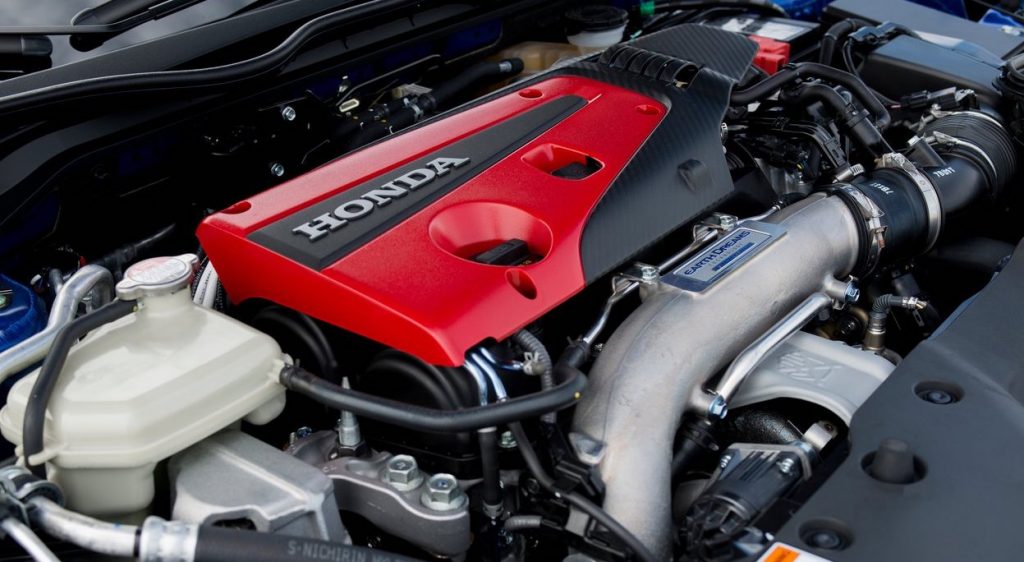 In continuing on the topic of things that are looking likely too, this Civic Type R is probably to be the last ever purely petrol-powered Honda to be sold in Europe. That is as the Japanese automaker has recently brought forward its electrification plans by quite some margin, with its intentions now being to have a fully electrified lineup in the old continent by next year. 
Honda over here in Malaysia however will perhaps not be following the ambitious electrification of its European arm with quite such vigour just yet. Though as with the outgoing iteration of Civic Type R, this upcoming Japanese hot hatch is nevertheless more than likely be making an official appearance on our shores shortly after its official unveiling next year.