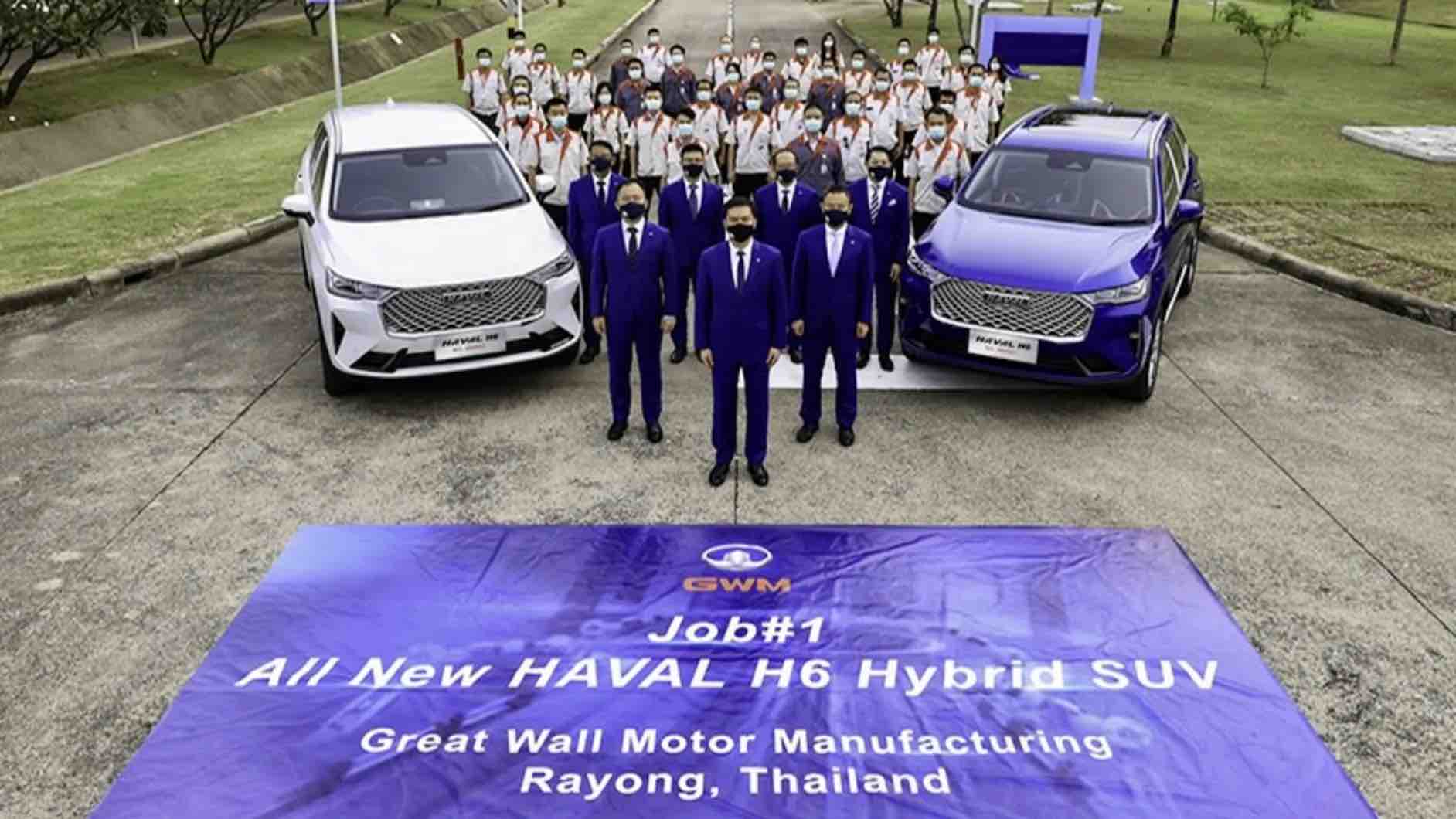 Could we soon be seeing this electrified Haval SUV arriving in Malaysia soon?
Following on from the recent opening of its new Thai factory in Rayong, Great Wall Motors has since announced that the first Haval H6 Hybrids have begun rolling off the production line over there. This will soon be followed by the local production an all-electric Ora-branded sedan, with 5 other electrified models set to be produced over there in the next three years too.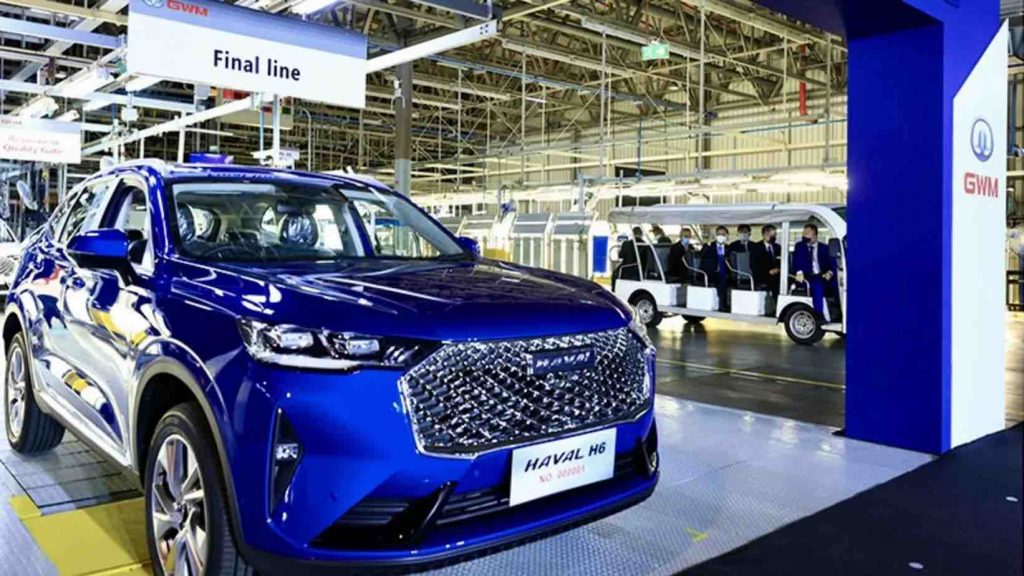 The second assembly plant outside of its home market, the big news here about this new Great Wall factory in Thailand is the fact that it has been earmarked to serve as a regional hub for the production of right-hand drive vehicles by Chinese auto giant. With an initial annual capacity of 80,000 units, the automaker has previously stated its intentions for 60:40 manufacturing split between domestic and export market vehicles.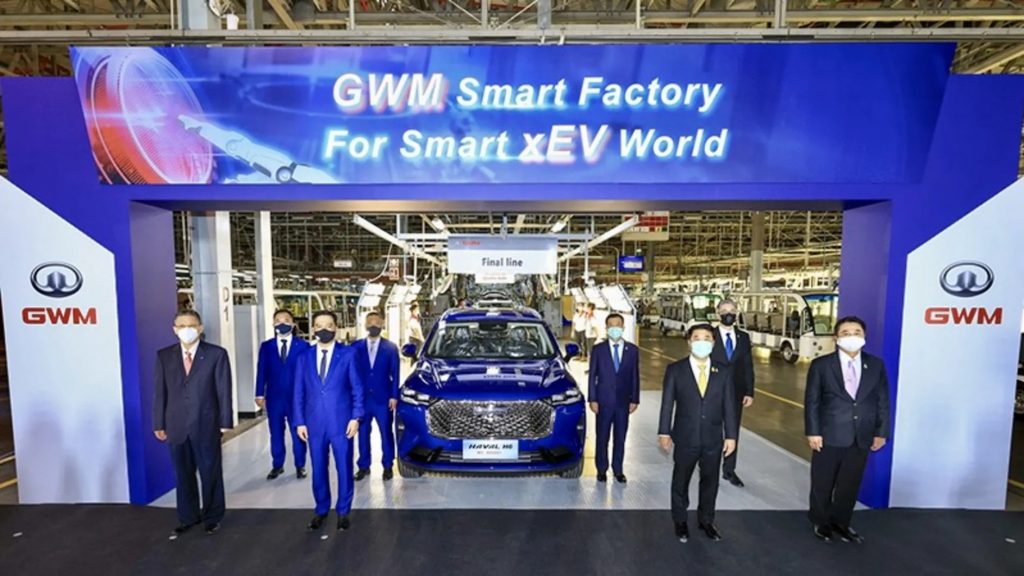 So there is a rather high chance then that upcoming electrified Haval H6 Hybrid will be coming to Malaysia soon. To that end therefore, let's just take a closer look at this rather competent Proton X70 competitor.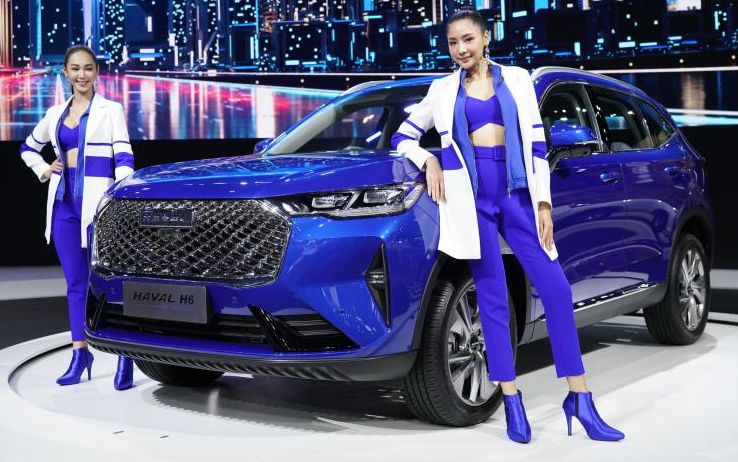 Kicking off with the exterior first, the face of this handsome H6 Hybrid comprises of a large hexagonal chrome mesh front grille flanked on either end by a pair of slim LED headlights and an X-shaped bumper down below. This C-segment Chinese SUV also nets a pair of 18-inch alloy wheels that jazzes up its profile somewhat, while a full-width LED light bar makes an appearance round its rather chiseled rear end.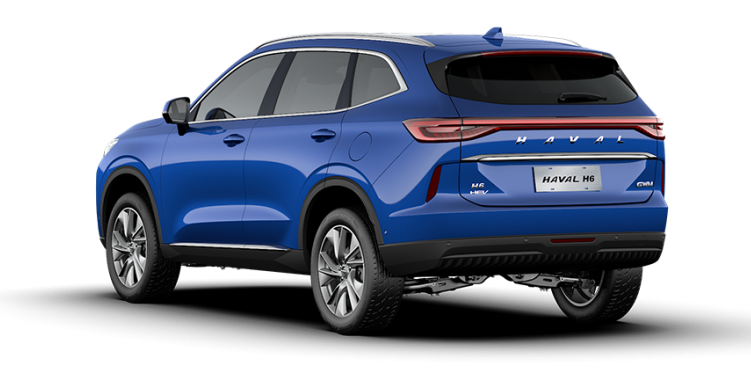 Moving on inside the H6 Hybrid meanwhile, its rather minimalistic yet premium cabin layout is hides a multitude of kit. The most notable of which being a floating 12.3-inch central infotainment touchscreen and a 10.25-inch fully digital instrument cluster, though other luxury accoutrements like leather seats, a panoramic sunroof, dual-zone climate control, interior ambient lighting are also standard within this Haval too.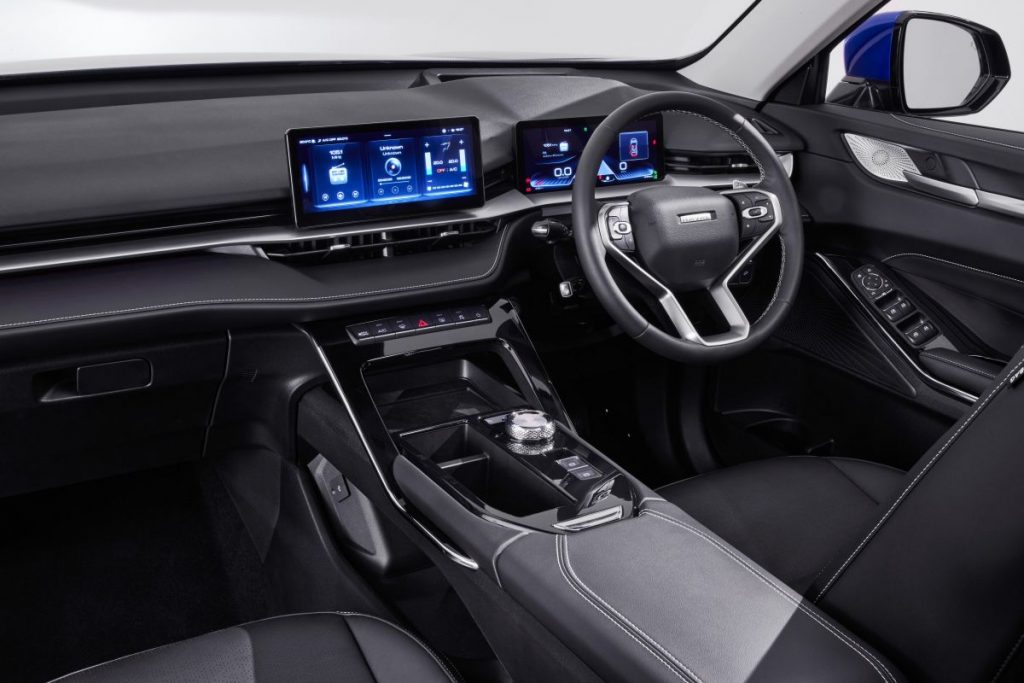 Continuing on the topic of kit available with the H6 Hybrid, this particular Haval is offered as well with an extensive array of active and passive safety tech like autonomous emergency braking, blind spot monitoring, traffic sign recognition and an Auto Reversing Assistance function. Level 2 semi-autonomous driving is also standard fit too. Bringing with it what the Chinese automaker calls its Wisdom Dodge System (WDS) that moves the car to the side of its lane when attempting overtaking large vehicles, before promptly moving back to the centre once completing the manoeuvre.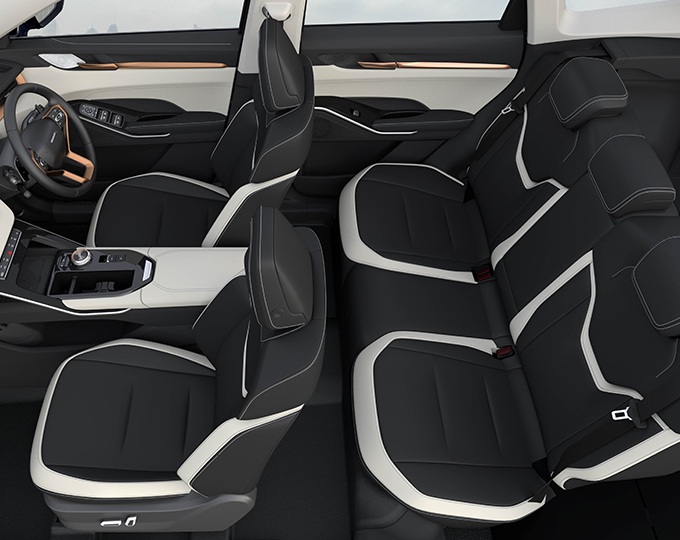 What is perhaps the most impressive thing about this Haval however is not its handsome looks or its long list of standard equipment, but instead its electrified powertrain. That is because the 1.5 litre turbocharged four cylinder and 130 kW electric motor under the hood churns out a combined 243 PS and a whopping 530 Nm of torque. 
Paired with a 7-speed dual-clutch transmission that drives solely the front wheels, this Haval is actually one of the most potently powerful mid-sized SUVs short of anything with M or AMG badge. Rather impressively too, the H6 Hybrid also claims fuel efficiency figure of just 4.9 litres per 100 km.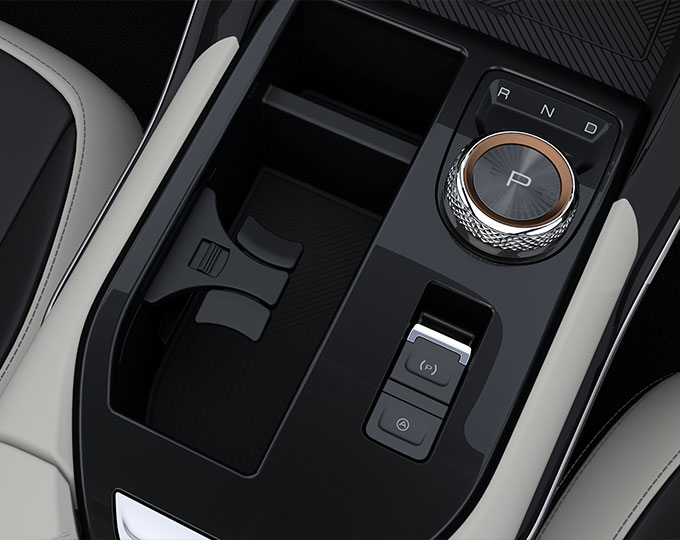 Now to those grown up boy racers over here who may have had their interest piqued by this Chinese SUV, there is unfortunately some bad news on this front, as Haval has yet officially announced the arrival of the H6 Hybrid over here yet. Though this might well change in the months to come, so watch this space!