Reviews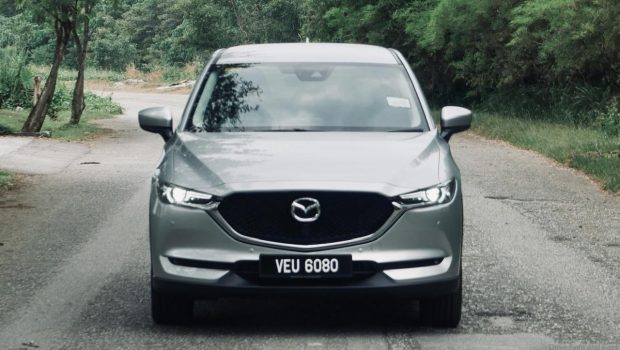 Published on May 6th, 2021 | by Joshua Chin
0
First Drive Impressions: Mazda CX-5 2.5L Turbo AWD
The turbocharged Mazda CX-5 may be powerful, but is it worth the extra money? 
Who'd have thought that out of all the up and coming mid-sized crossovers in the mid 2010s, it would be Mazda of all people who will be giving the ever-popular Honda CR-V the most worthwhile run for its money.
Credit where it is due to the Hiroshima company though, they have built a fantastic crossover in the CX-5. What more is that with this new turbocharged engine in this top-of-the-range second iteration model here, this popular Mazda crossover only gets better.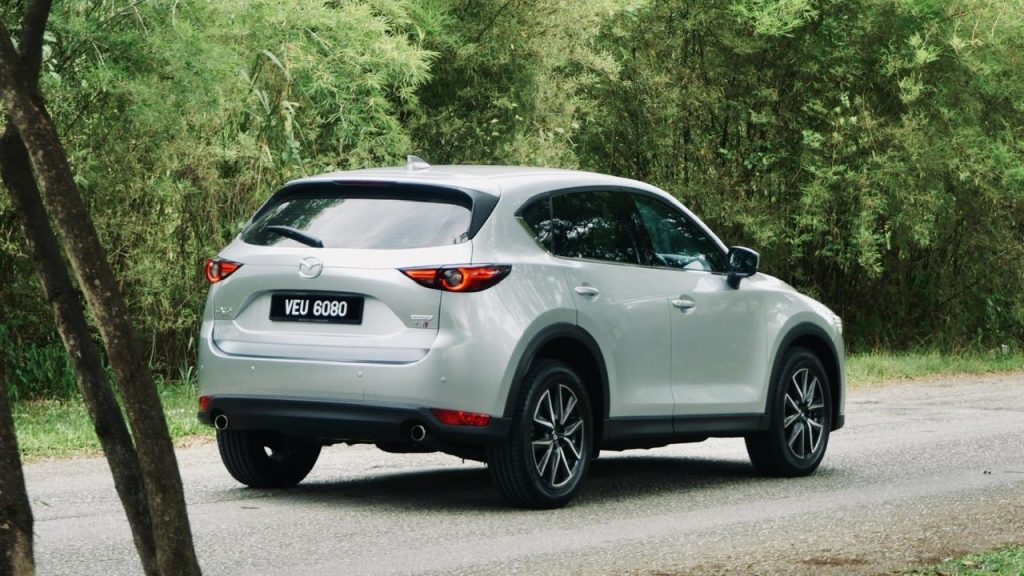 What's with this new engine?
Already a common sight on Malaysian roads these days, the Mazda CX-5 is perhaps singlehandedly responsible for the resurgence of the brand in Malaysia. Only the venerated Honda CR-V and much-cheaper Proton X70 is a more common sight than this sleek and stylish SUV. 
Looking under the hood of both these cars though, both the Proton and the Honda have a forced induction option in their range to give these SUVs that much needed oomph buyers want these days. Mazda however, till very recently at least, were still riding high on its naturally aspirated Skyactiv train. 
Granted, a turbocharger isn't typically what you would find under the hood of a modern Mazda today. The last memorable turbo featured in a Mazda was probably the twin-snails on the sequential turbo-ed 13b rotary engine of the FD RX-7 JDM legend.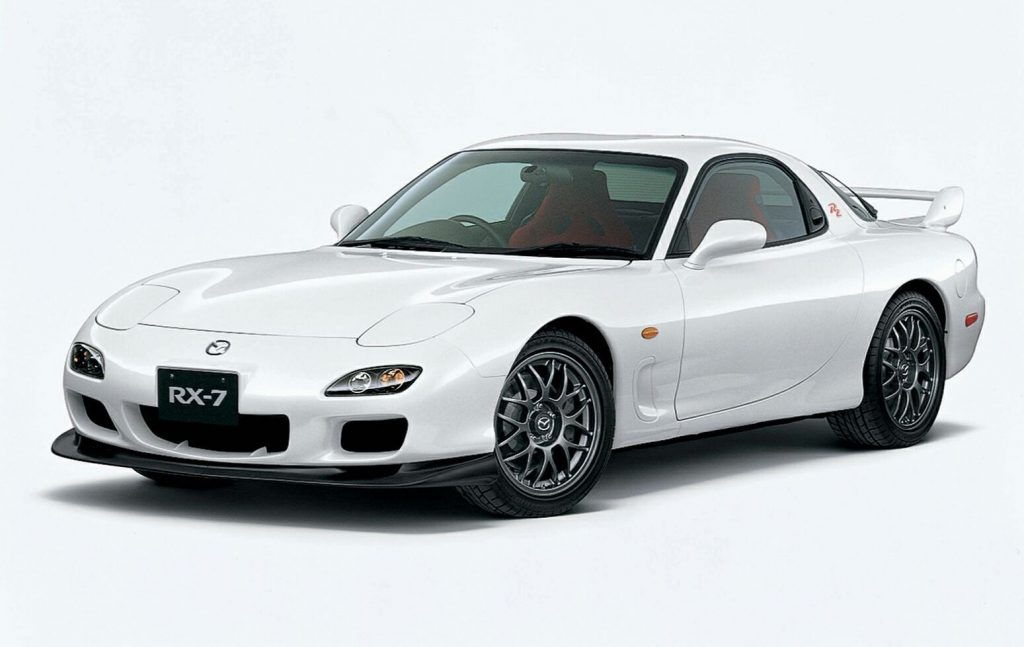 Moreover, their Skyactiv engines are considered by many to be engineering masterpieces, especially in its latest and most innovative Skyactiv-X form. Nevertheless, current SUV buyers (for whatever reason) demand forced induction in their new cars, so Mazda is just satisfying market demands with this new turbocharged engine in the CX-5. 
Then again, Mazda, being all zoom-zoom, didn't just plonk a turbo and called it a day. What they did instead was find what is possibly be the biggest engine they could lay their hands on and bolted on a turbo to that instead. Which handily generates the headline news of this mid-sized crossover featuring a rather large 2.5 litre turbocharged engine.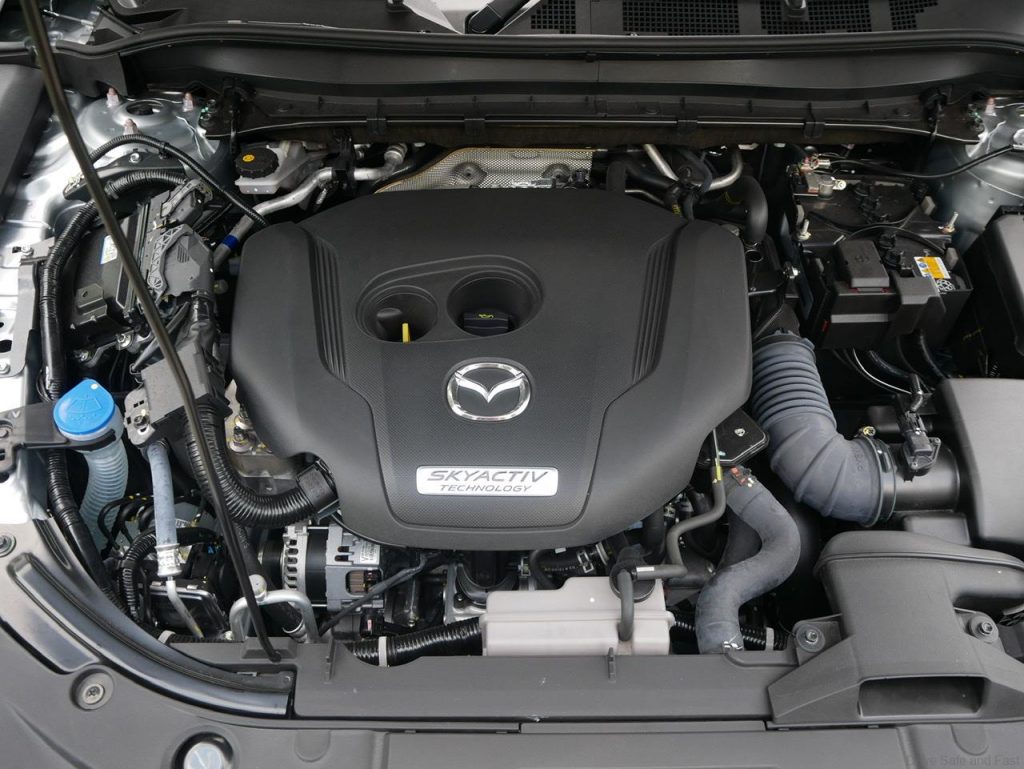 Is it this engine any good?
Thanks to this over-large turbocharged four-pot, it is no question that power, on paper at least, is not an issue for the CX-5 2.5 T. Mated to a six-speed automatic transmission, this Skyactiv-G engine easily makes this Mazda the most powerful car in its class, with a generous 228 hp and 420 Nm of torque.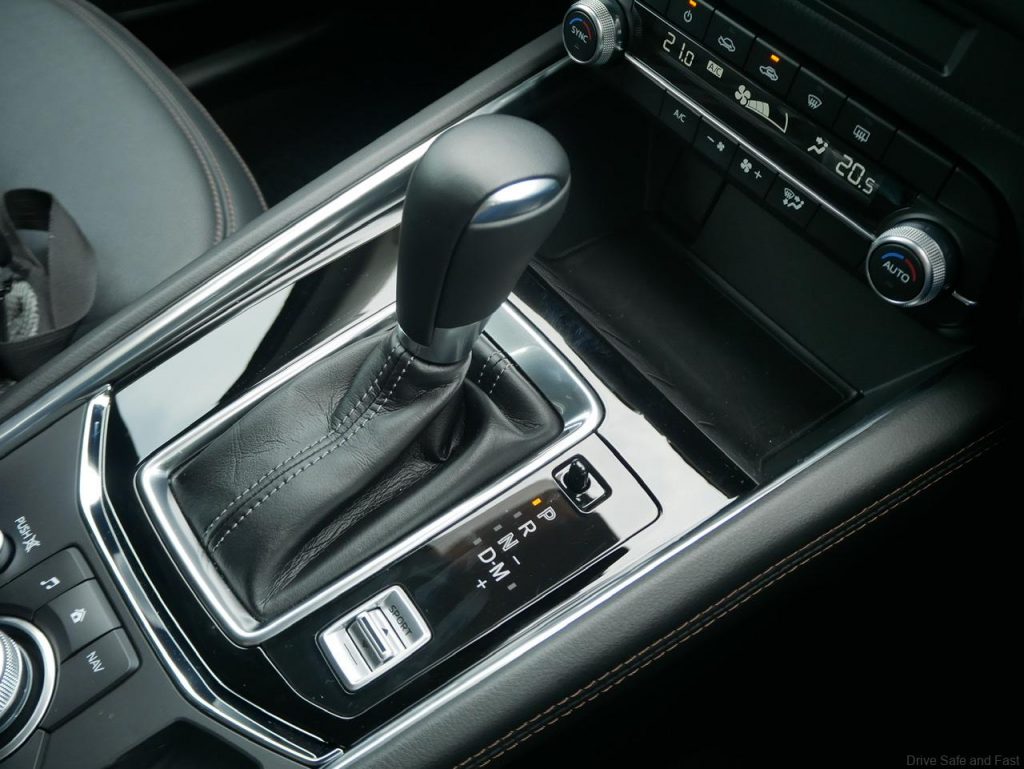 The more pertinent question here though is whether these figures translate to real world performance? The answer to that is: sort of. While there is the reassuring sense of power under your right foot at all times, the initial get-up-and-go was found to be slightly lacking. 
Understandably, the CX-5 is not some nimble sports car, but step on the loud pedal and there is slight delay before it takes off. It may very well be turbo lag – a hallmark of turbocharged cars – but with such a large displacement power plant under the hood, one would think that it will have sufficient power on its own to overcome the inertia of the car upon initial acceleration.
Having said all that though, when the turbo eventually comes on song (at around 2,000 rpm), the CX-5 does indeed take off and flies. 
It is at this point when it flies that the Mazda zoom-zoom characteristics shines through in the CX-5. The steering may be a tad light to some, and there isn't really enough feedback due to it being electric, but the way it handles the road is second to none in this category of car.
Thanks to all-wheel drive being standard on this turbo variant, as is G-Vectoring Control Plus that comes standard across the CX-5 range, this mid-sized Mazda SUV does provide ample confidence to the driver confidence to hoof it when behind the wheel. While it surely ain't no MX-5 to chuck around the corners, but  it is more than fun enough for the family man to enjoy some driving pleasure while out on the daily commute.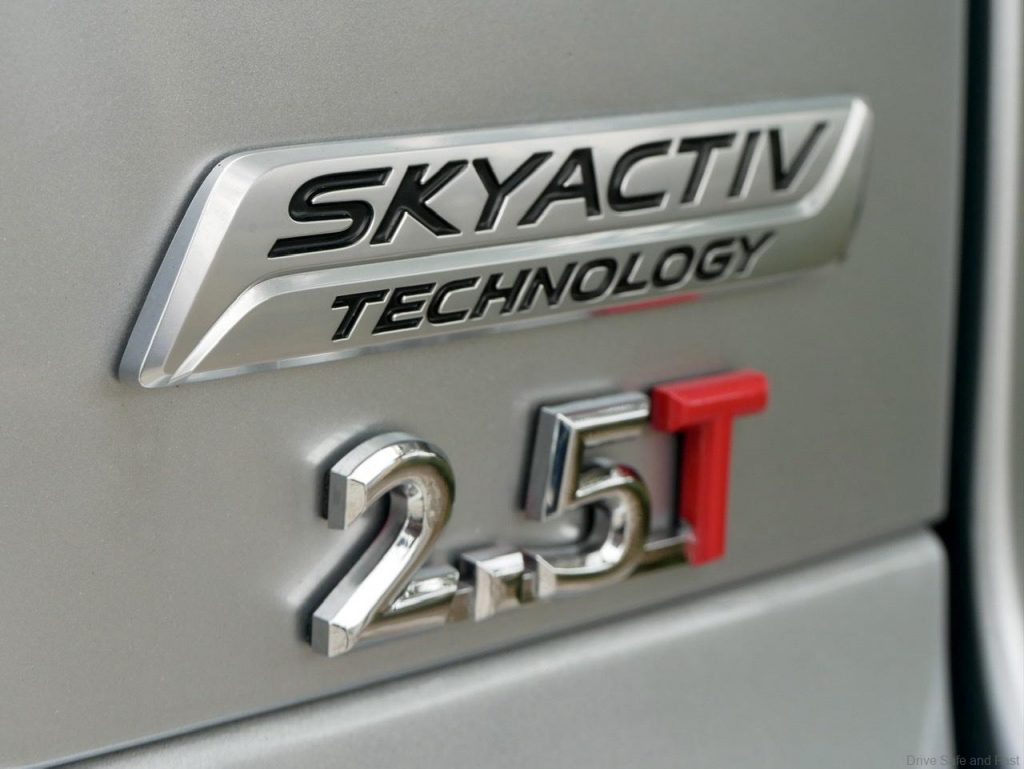 How is the rest of the CX-5?
As for the rest of the car, when most people talk about the CX-5, the interior being cramped is often one of the few key points that they will bring up. And while it does seem like the exterior does seem to be larger than the interior, I personally found it to be an adequately spacious cabin, even with 5 occupants.
Shoulder room may be a pinch tighter than comfortable when there are 3 up behind, but head room was not an issue at all. Cargo capacity out back is also plenty enough for the daily grind, with the same sentiment shared about the space up front.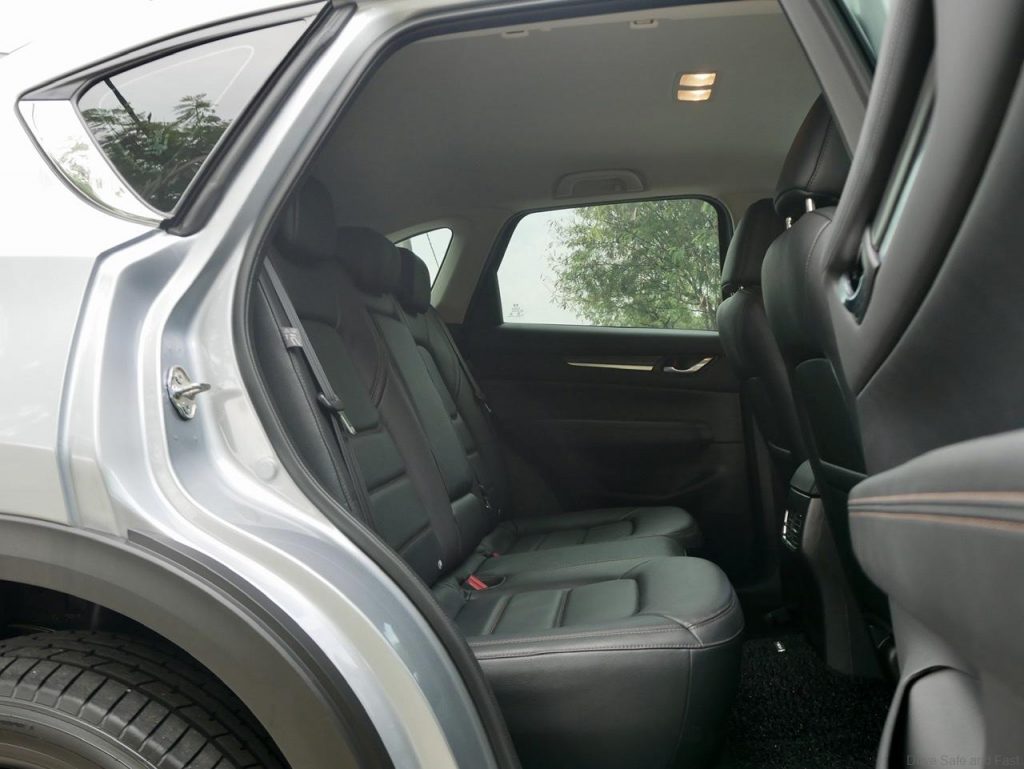 Continuing on up the front end of the CX-5, the overall cabin design sleek and more importantly, premium. A sign that Mazda's ambition to compete with the Germans are paying off.
While not exactly on par with its considerably more expensive European rivals just yet, everything that falls readily to hand felt premium, plush and soft to the touch. Moreover while out on the road, the cabin was well insulated from external road and tire noise too. The six speaker sound system may not the the best out there, but the sonorous engine when it comes on song may go some way in making up for that.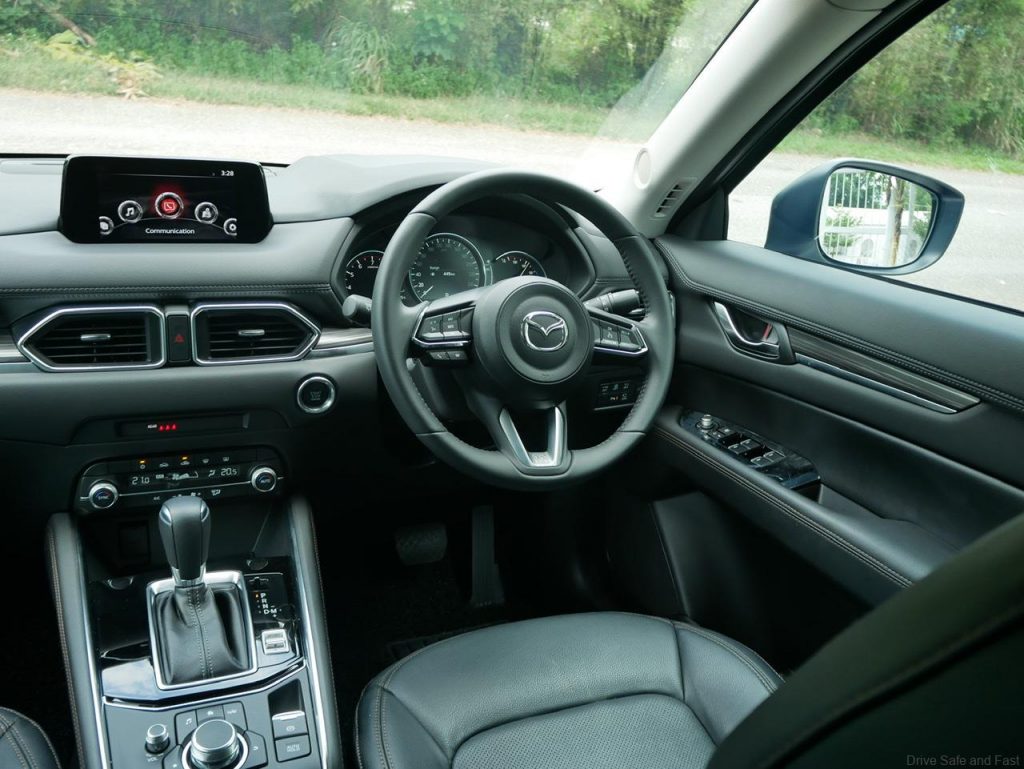 On the technology front, a slightly weedy 7 inch screen touchscreen infotainment display with integrated Apple CarPlay and Android Auto mounted atop the dash may seem to like Mazda is cheaping out on tech. Honestly however it is as big as it needs to be, presenting all the information one can need clearly and crisply. A digital instrument cluster also features in the CX-5, but it does go down the interesting design decision in making its digital dials look exactly like the physical ones it replaces.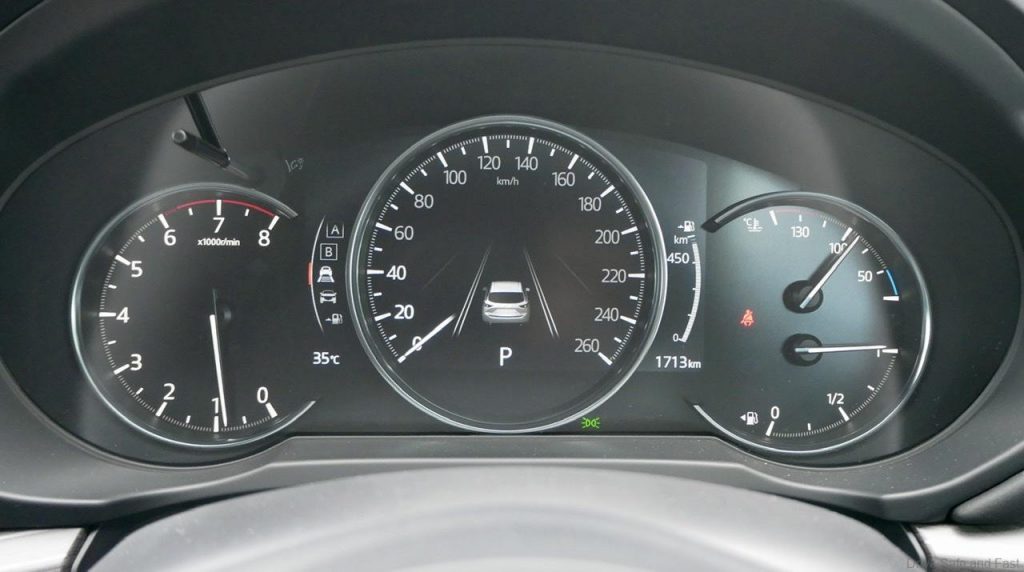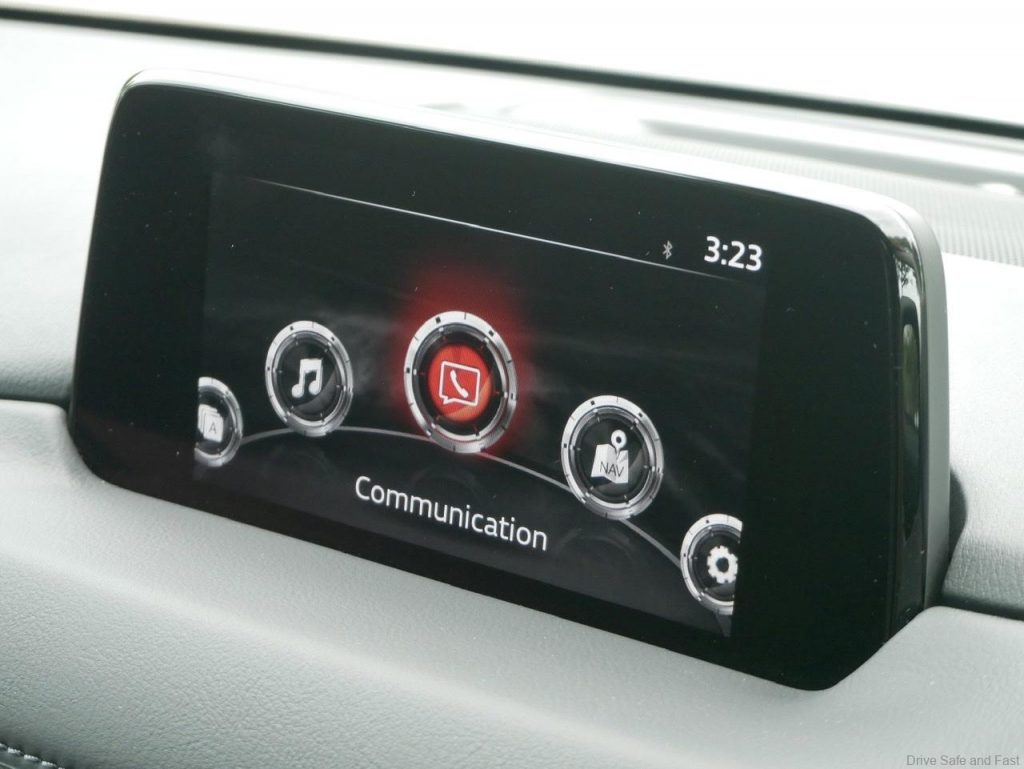 As for safety features, this being the top spec variant, it naturally comes with all the bells and whistles one could wish for. Six airbags and the usual passive safety features are of course standard across the entire range. This premium model meanwhile gets the added benefit of other active safety acronyms such as Blind Spot Monitoring (BSM), Rear Cross Traffic Alert (RCTA), Lane Departure Warning System (LDWS), Lane-Keep Assist System (LAS), Driver Attention Alert (DAA) and Smart City Brake Support (SCBS) for both front and rear. Other convenience features like a powered tailgate, keyless go, navigation and cruise control make its way to this turbocharged variant, not to mention the inclusion of a 360º surround view camera and a coloured heads up display. 
Moving to the outside, the second iteration of its Kodo-design is still as stylish and sharp as ever.  A much improved effort over the parrot-faced first generation CX-5. Sleek adaptive LED headlights and tail lights add to the menacing look of this Japanese SUV, while twin tail pipes hint at the performance potential under the hood. 
One minor complaint design-wise would be that the already giant 19 inch wheels still don't really fill the arches of the CX-5 all that well. Saying that, even with these large wheels, the ride is composed and well damped. Add to that the comfy yet supportive electric leather seats, and the CX-5 could be good for a long journey, or to hoof it around when the mood takes you.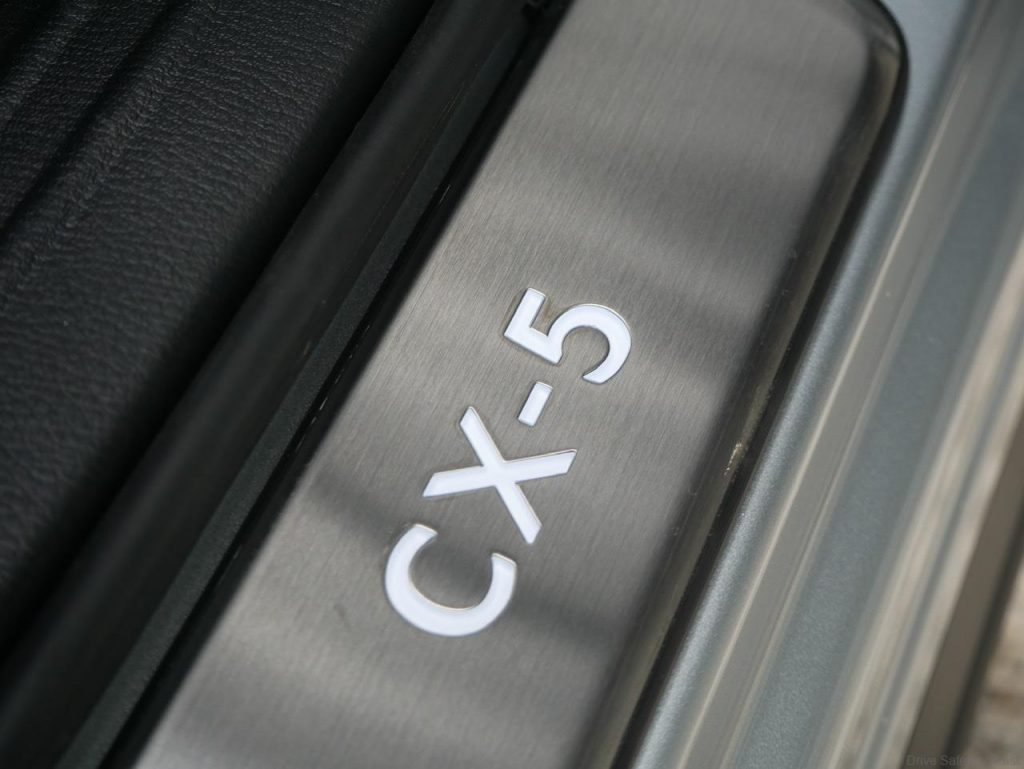 Is this the spec to buy?
It is while returning to the subject of hoofing that one has to ask oneself whether this top spec is worth the extra outlay or not. It may be nice to have all these extra power, but to many perhaps the increased starting price of RM 174,852.10 may be a bit steep. Especially when compared to the less powerful but equally well equipped lower-spec variants.
Being a 2.5 litre, the high annual road tax is also a consideration one should factor in when making this decision. Another thing to keep in mind too is the fact that there is also a 2.2 litre diesel 2WD variant, with even more torque for that even better get-up-and-go sensation. 
All said however, there is no doubt that this is perhaps the best SUV in this mid-range segment if you are a keen driver. The relative plushness of the interior and stylish design will probably win over the sensible part of your brain too (or your significant other). Besides, seeing the number of these Japanese crossovers on the road today, it's proven that Malaysians are in love with this new Mazda.
The only difficult decision to make therefore would be which model is the right fit for you. Just remember while extra power is nice to have, having a good chunk of spare change leftover is an equally good feeling.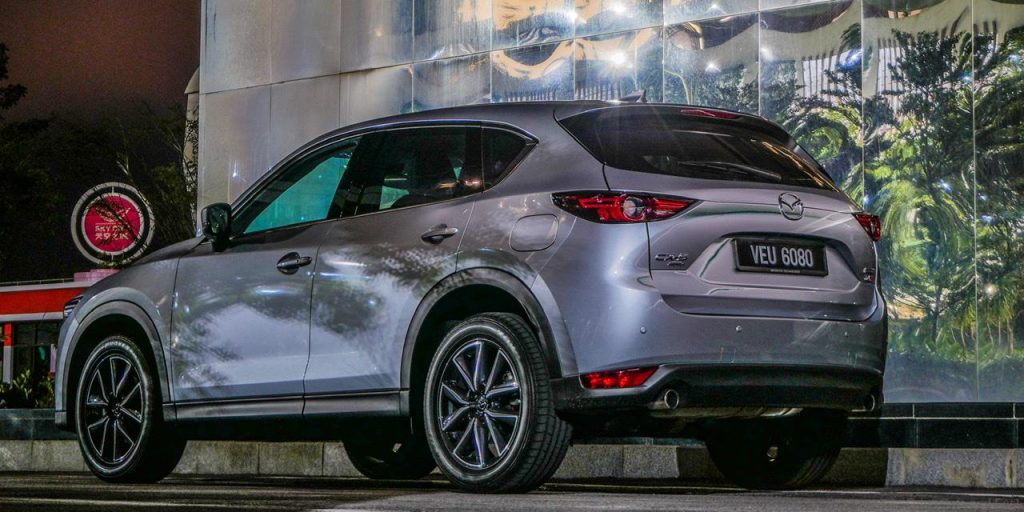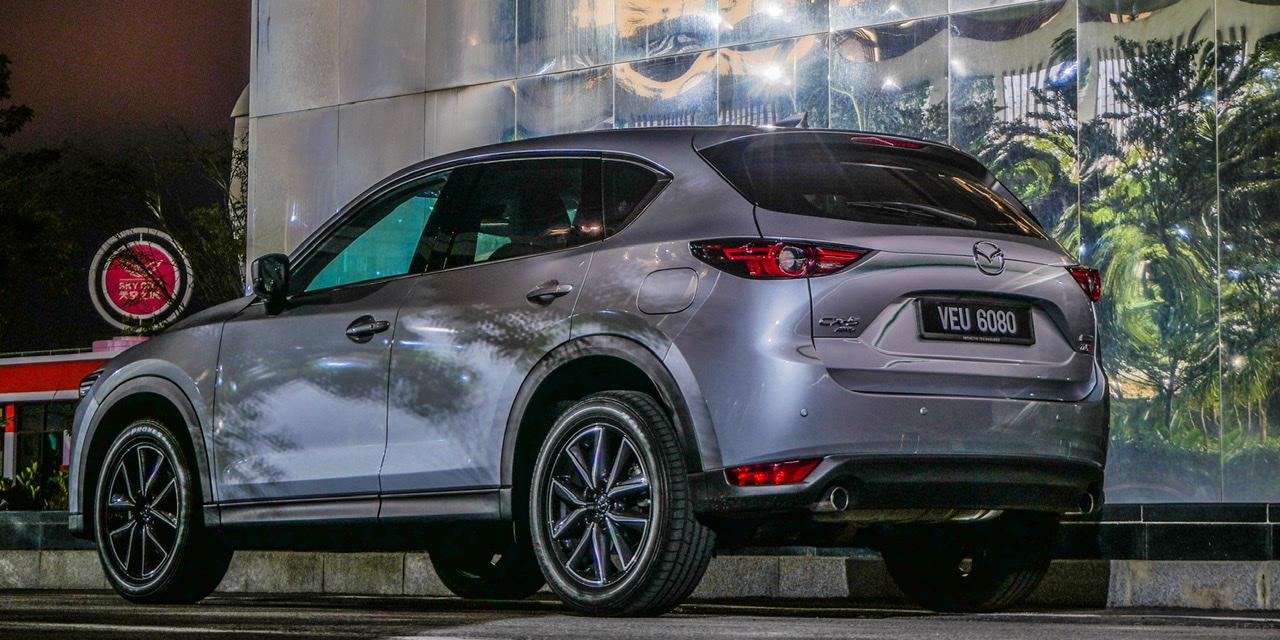 Mazda CX-5 2.5L Turbo Skyactiv-G Specifications
Engine: turbocharged four-cylinder petrol
Displacement: 2,488 cc
Transmission: 6-Speed SKYACTIV DRIVE Automatic with Manual Shift Mode
Max Power: 228 hp @ 5,000 rpm
Max Torque: 420 Nm @ 2,000 rpm
0 – 100 km/h: 7.8 seconds
Top Speed: 226 km/h
Fuel Economy: 8.2 l/100 km
Selling Price: RM 174,852.10 (inclusive of PENJANA sales tax incentive)