Automotive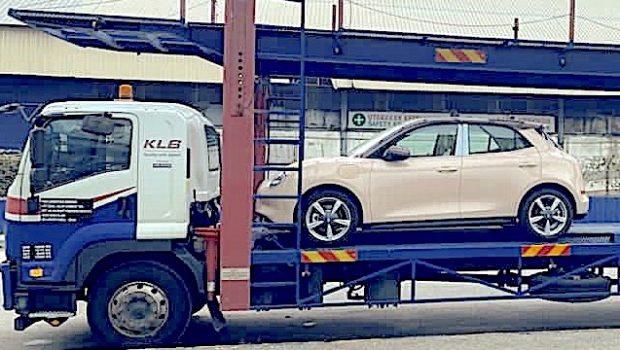 Published on March 18th, 2021 | by Joshua Chin
0
ORA ES11 Good Cat EV Spotted In Malaysia
Could we be seeing this all-electric ORA ES11 Good Cat on the roads of Malaysia soon?
A beige ORA ES11 Good Cat all-electric compact car has been spotted on a transporter in Klang recently. Prompting speculations regarding the possibility of this Chinese EV hatchback arriving locally in some official capacity.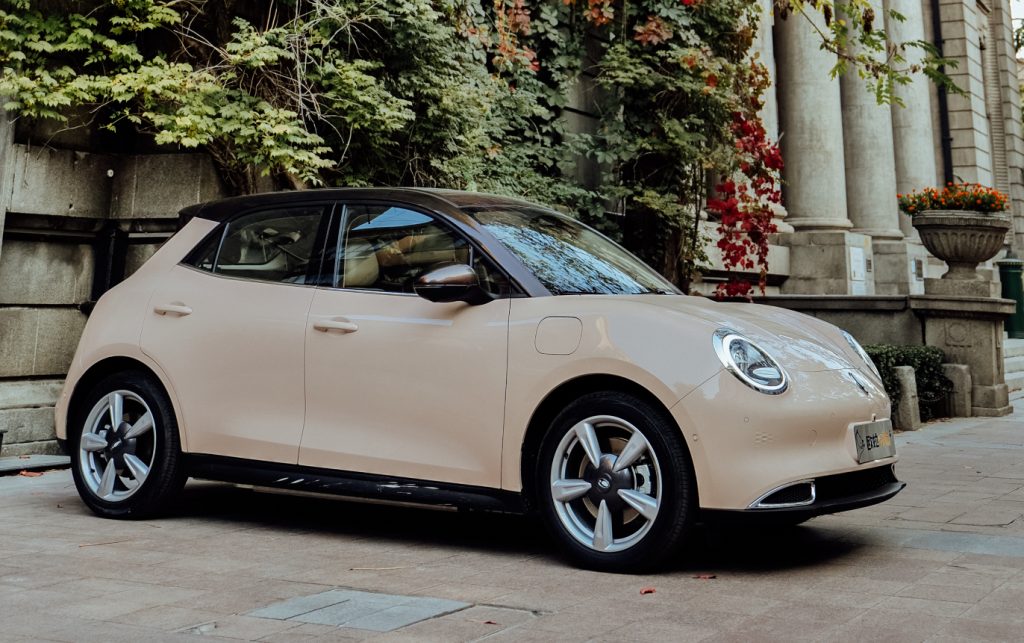 To the many Malaysians who, unsurprisingly, have absolutely no idea what this car actually is, it is perhaps worth pointing out that firstly that ORA is an EV sub-brand of the Chinese automaker, Great Wall Motors. As for the ES11 meanwhile, this subcompact all-electric car that earned the nickname of 'Good Cat' (aka Haomao) was primarily built for the Chinese market in mind and had only went on sale over there late last year.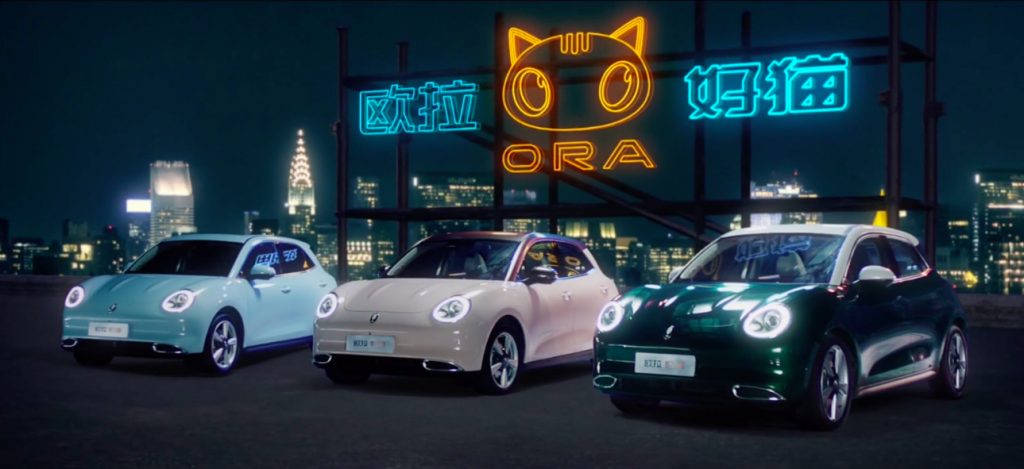 Delving deeper into the specs of the ES11 Good Cat and starting off with its design, it was apparently penned by Emanuel Derta. A man who was incidentally the once part of the 'Porsche design team'. 
Now to say that this Chinese EV looks like a Porsche would be far-fetched to say the least. Then again though, its curved front fenders and rounded nose that is topped off by bug-eyed headlights do give the faintest scent of a 911.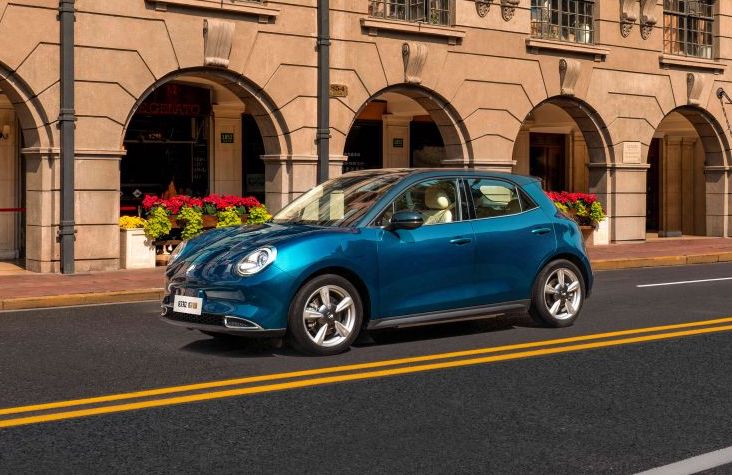 Moving down the side onto the back, the two-tone exterior paint job around its blobby side profile leads onto an almost first generation Nissan Leaf-esque rear end with its curvaceous rump. Now to those who are wondering where the tail lights are, they are hidden within black trim surround of the rear window.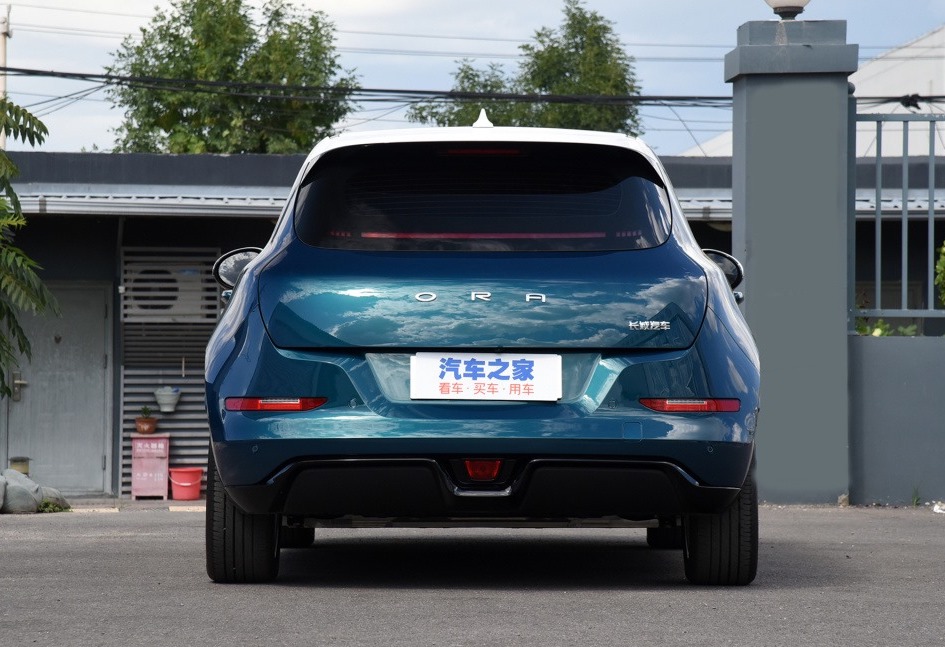 Speaking of the Nissan Leaf, the Good Cat is actually slightly wider and taller than this Japanese EV, but just ever so slightly shorter. In fact, measuring in at 4,235 mm in length, 1,825 mm in width and 1,596 mm in height with a wheelbase of 2650 mm and ground clearance of a reasonable 120 mm, this EV is actually dimensionally similar to Volkswagen Golf, though it might perhaps not look it from initial impressions.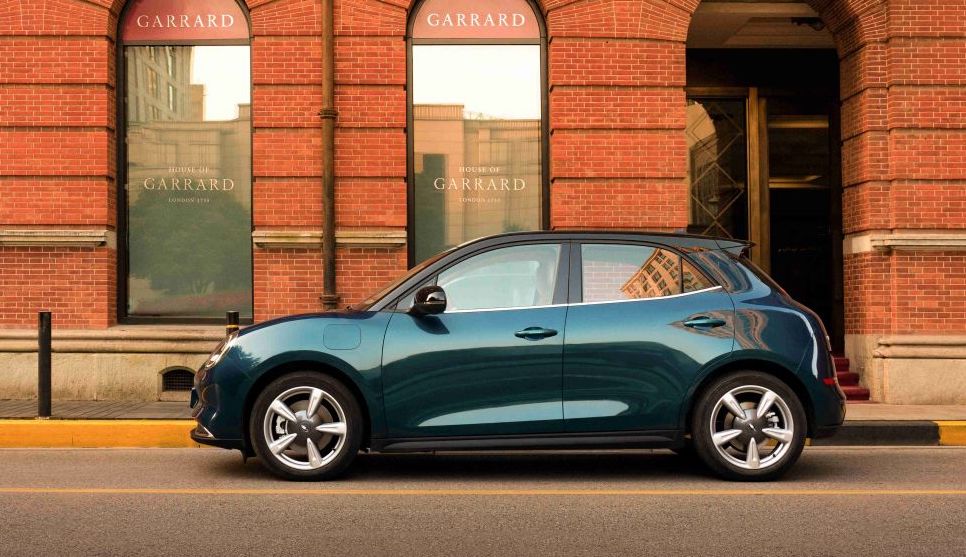 Stepping inside, the two-tone cabin of the Good Cat is topped with various other nice interior touches like slim air-con vents that run along the length of the dashboard, a chunky two-tone, twin-spoke multi-function steering wheel, the toggle A/C control switches that look as if they were 'borrowed' from a MINI. There are also a couple of neat little tech touches too within this ORA EV like the electric parking brake, rotary gear selector and the MBUX-esque twin-screen display with what appears to be Peugeot-like graphics on the digital instrument cluster.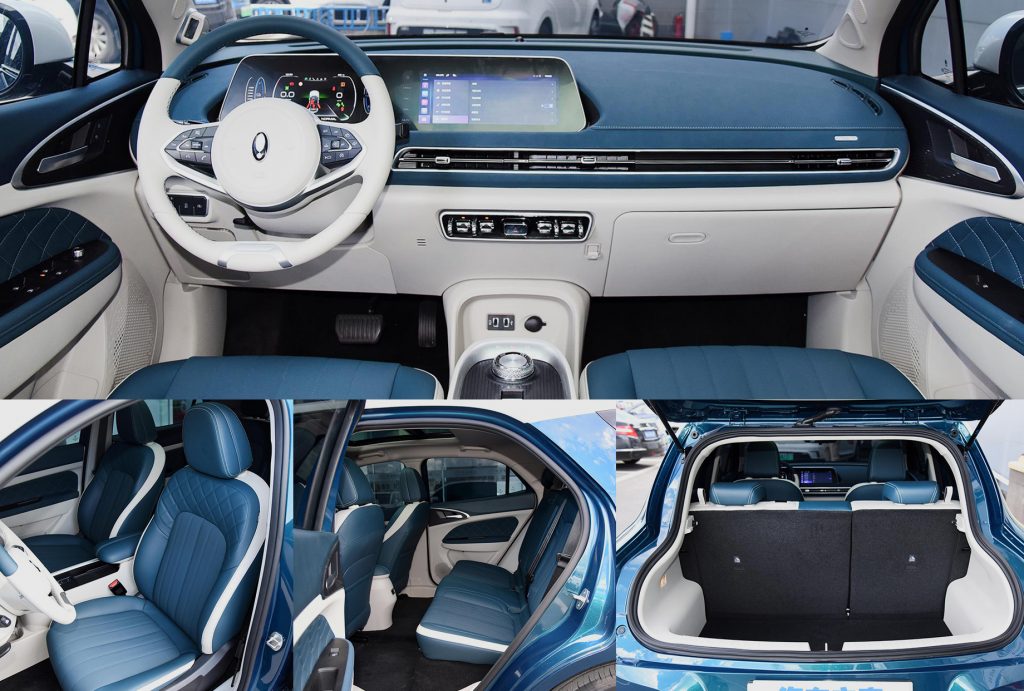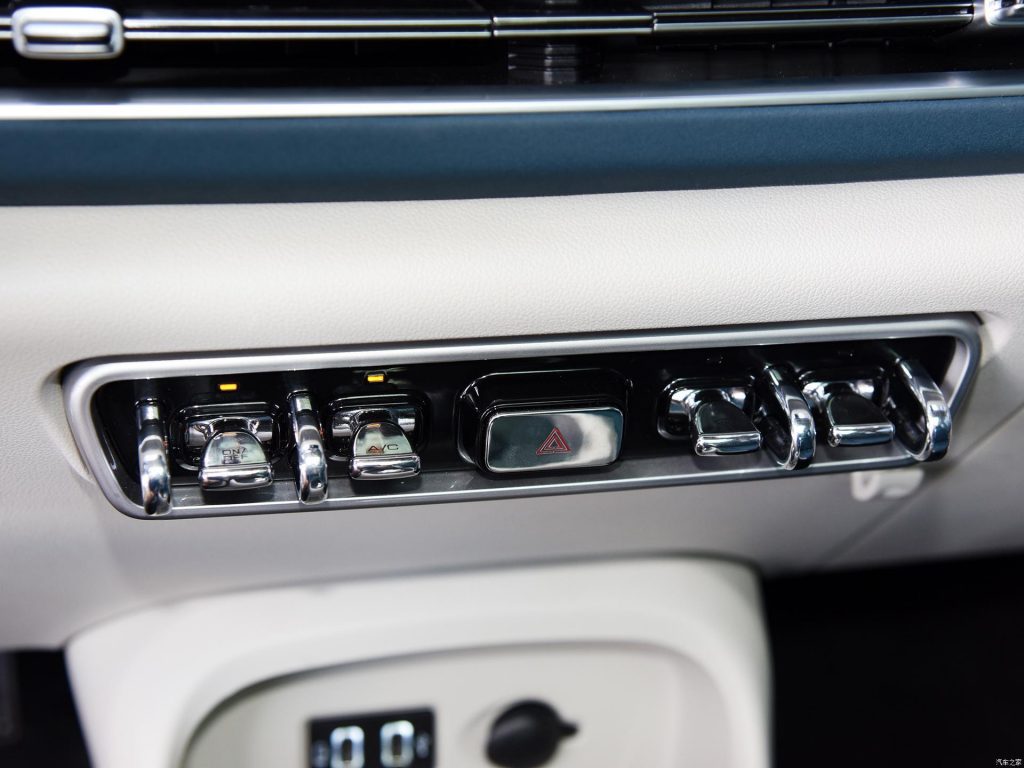 Powertrain-wise, the ORA ES11 features a sole electric motor that drives the front wheels. Outputting 105 kW and 210 Nm of torque, this 1,510 kg Good Cat is actually rather spritely little car with a 0-100 km/h time of 8.0 seconds and a top speed of 150 km/h. Moreover, despite riding on hilariously huge 18-inch wheels on on 215/50 profile tyres with a typical McPherson strut/torsion beam suspension set up on the front and rear, this little EV should be able to deliver sensible handling for the daily commute.
On the battery front, the Good Cat is available with a 47.8 kWh lithium iron phosphate battery pack that is good for 400 km, and a larger 59.1 kWh ternary-lithium battery pack that is able to eke out 500 km of all electric range. Charging times through the ports on either side of the EV are quoted to be 30 minutes from 30% to 80% with a DC rapid charger, and 8-hours for a full charge though the standard AC charging method.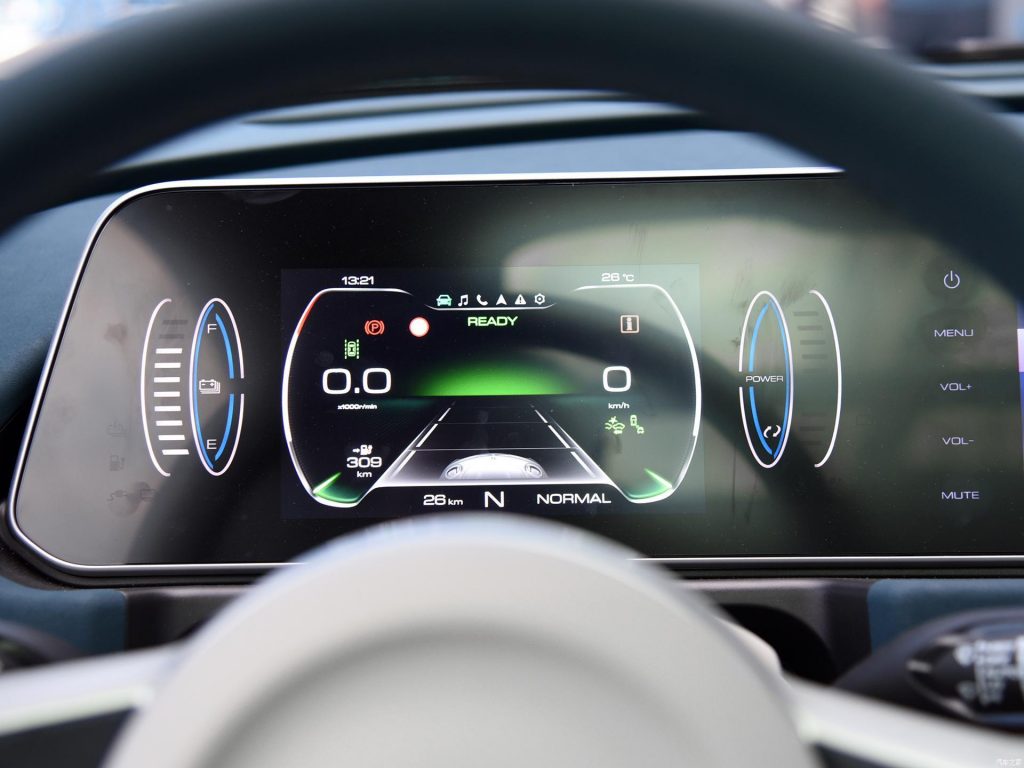 Having gone on sale in Thailand recently, there has still not been any official response from Haval Malaysia regarding any further details of the official launch of the Good Cat locally. Safe to say though that this cute-looking EV will perhaps be the cheapest all-electric car locally if/when it launches sometime in the coming months.