Automotive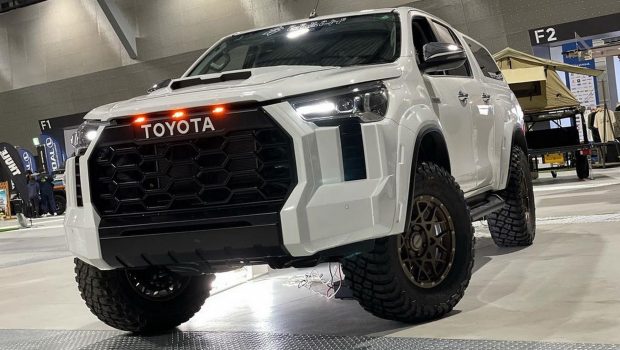 Published on September 12th, 2022 | by Joshua Chin
0
Tundra Face Transplant Adds More Menace To Toyota's Hilux
This Tundra face transplant kit may just be the thing to up the aggressiveness to anyone's Hilux. 
When it comes to a vehicle that would guarantee scare people out of one's way on the road, it is really hard to beat being in a Hilux. Anyone shy of being in a Myvi — the undisputed king of Malaysian roads — would after all likely to cede their lane when one of these menacing-looking Toyota pickups hoves into their rear view.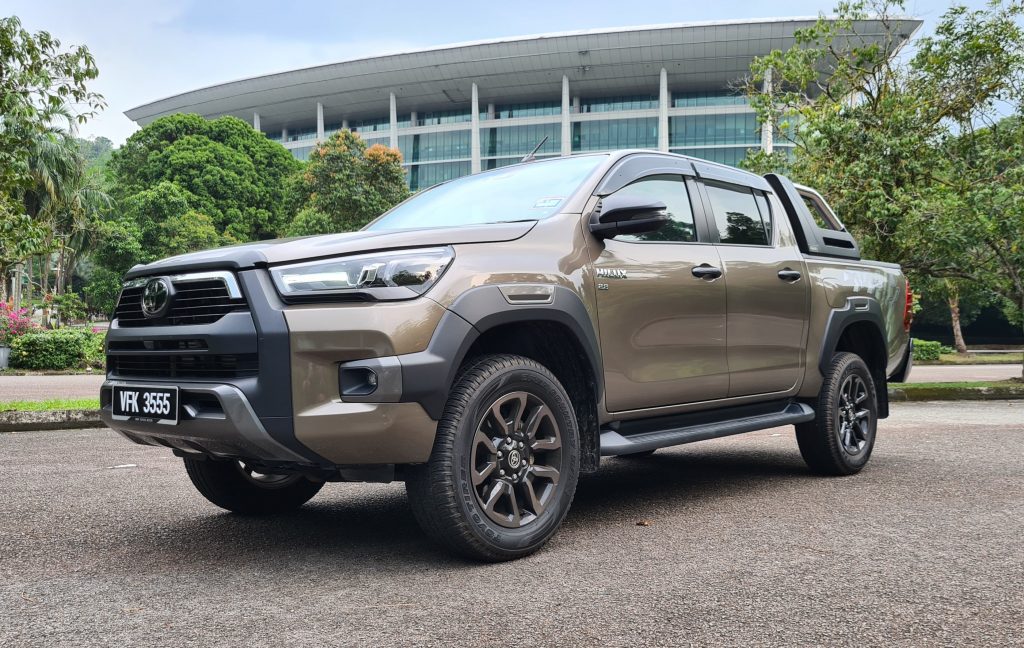 That said though, there are still those out there who think that their Hilux just isn't aggressive enough. Such is perhaps the reason why therefore most owners of these pickups tend to outfit their trucks with massive off-road tyres and lift kits, despite hardly ever venturing off the tarmac with their off-road-ready machines. 
Well putting aside the practical merits of these aforementioned modifications for the time being, there is nevertheless something rather cool that has just popped up on the Hilux modifying front recently which might interest those who do want an even-meaner looking truck. And that something is a Tundra face transplant kit, coming courtesy of Japanese tuner GMG Double Eight.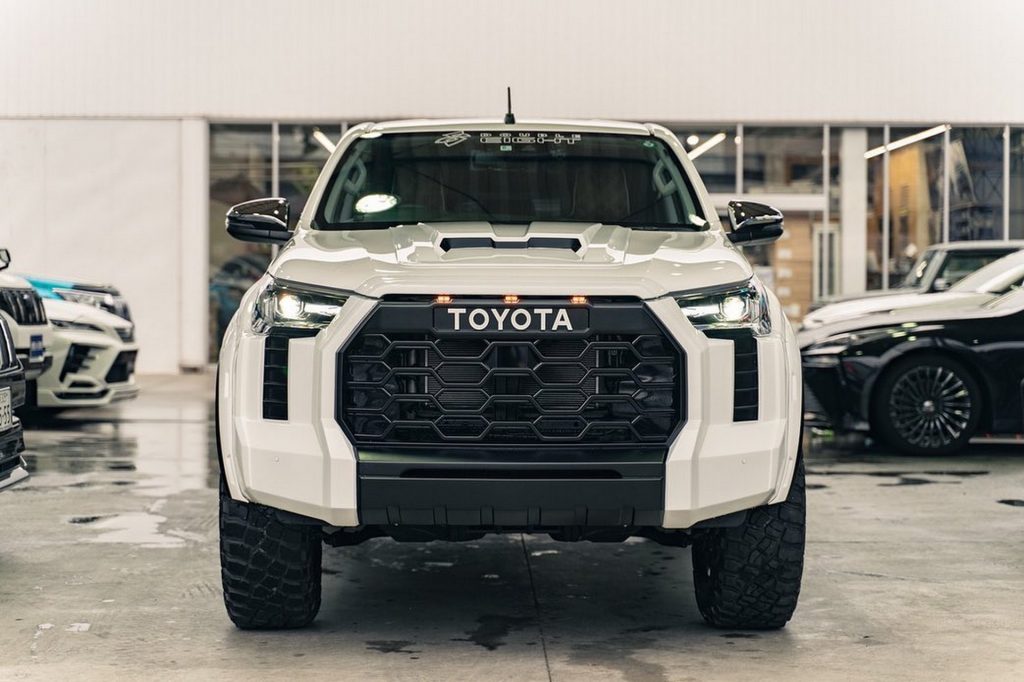 Now just for those who are unfamiliar, the Tundra is essentially the Hilux's American big brother. A Toyota truck for the lands where even the Hilux is considered a compact pickup, the Tundra was recently given an update which brought with it this rather aggressive frontal aesthetic.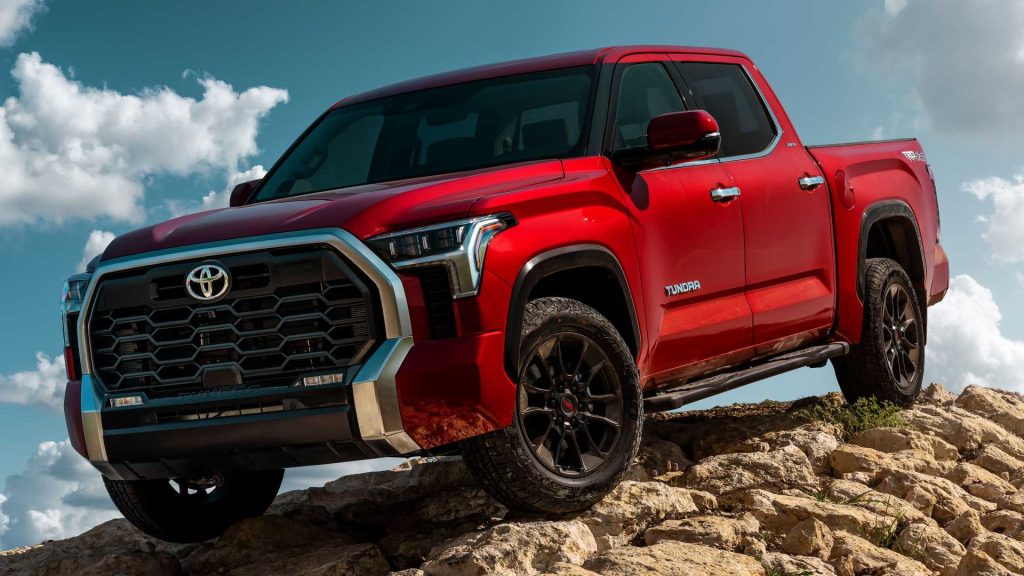 And credit where credit is due, the kit from GMG Double Eight does do a rather fantastic job of grafting this menacing face of the Tundra onto the smaller Hilux. This new bespoke front fascia brings with it an oversized octogonal grille with a honeycomb pattern, in addition to a black skid plate and even three yellow marker lights hidden above the retro-looking Toyota logo that makes it look like a legit full-sized pickup.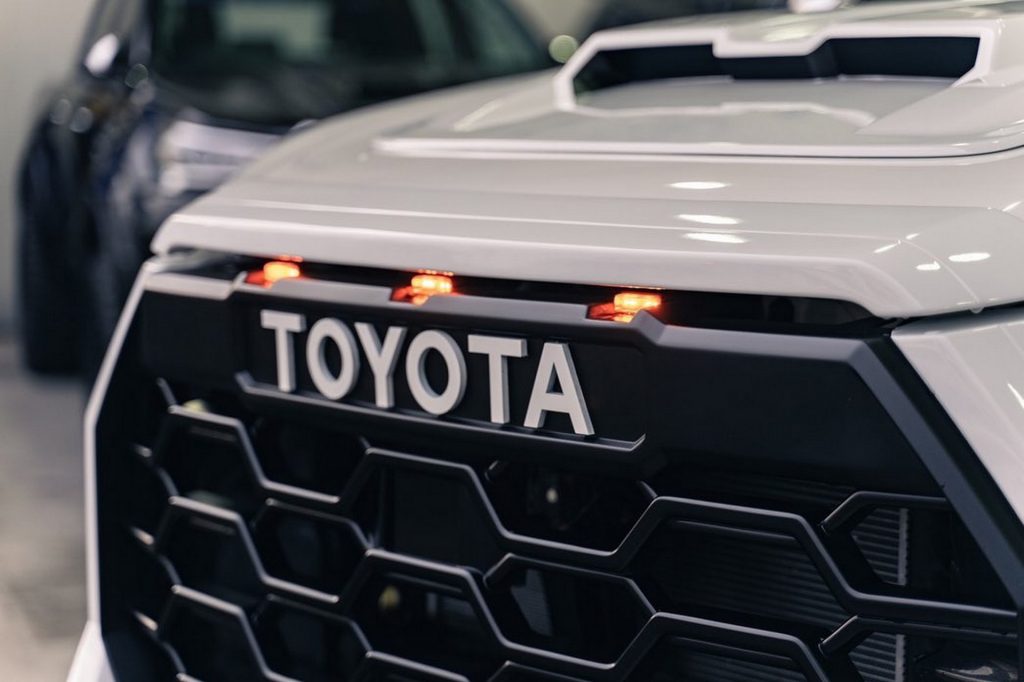 In fact, this custom-made Tundra-esque front fascia that is grafted onto the Hilux does admittedly look rather uncannily like a factory job by the Japanese automaker themselves. A feat which is high praise indeed for an aftermarket add-on, and is made even more impressive when considering that this Toyota pickup still retains its stock headlights.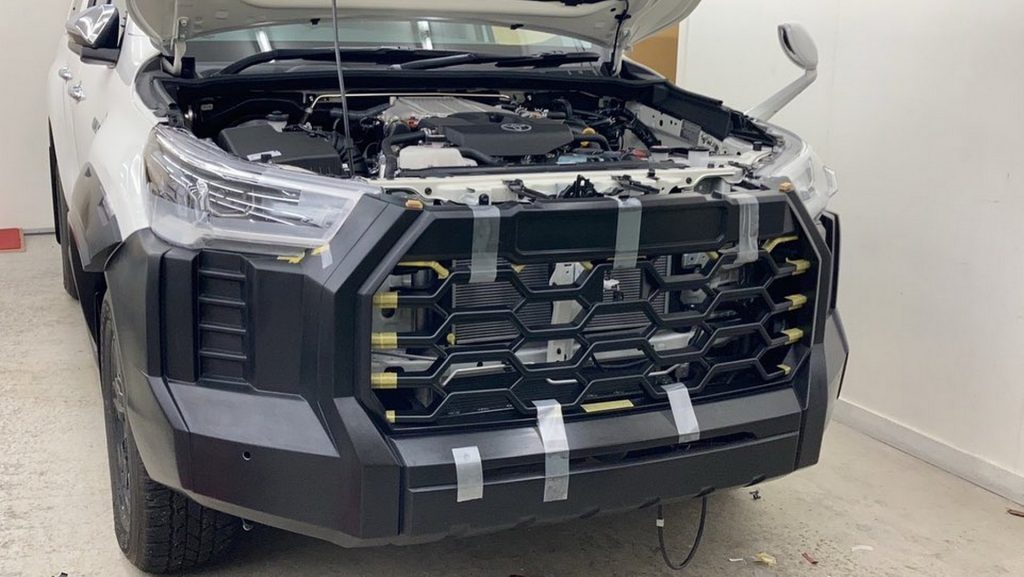 Then again however, this more-aggressive aesthetic is helped out somewhat by a set of chunky off-road tyres and a lift-kit as seen on this white Hilux pictured here. This particular pickup also features some custom widened fender flares, in addition to an equally-custom bonnet scoop, that further ups the mean-ness factor of this Toyota. 
Those who just want the facelift kit however may be surprised to find that it really doesn't cost that much, with GMG Double Eight selling the complete kit that transforms the look of one's Hilux for a surprisingly reasonable ¥388,000 (RM 12,000). It is worth noting though that it would come unpainted, and excludes any taxes and shipping costs.