Reviews
First Drive Impressions: Toyota Hilux 2.8 Rogue 4×4
The many reasons as to why the Hilux is still the de-facto pickup choice in Malaysia. 
When searching for something on the internet, you don't use just any search engine; instead you google it. When wanting to edit photos, you don't use just any software; but instead you go straight to Photoshop. And when buying a pickup truck in Malaysia, despite the myriad of choices current available; many would still go straight to the Toyota dealership and order a Hilux. 
In fact, the Hilux has become so synonymous with the segment over here to the point that many use the blanket term 'Hailak' to describe any form of pickup truck on the road today. Regardless whether it is actually a Toyota or not.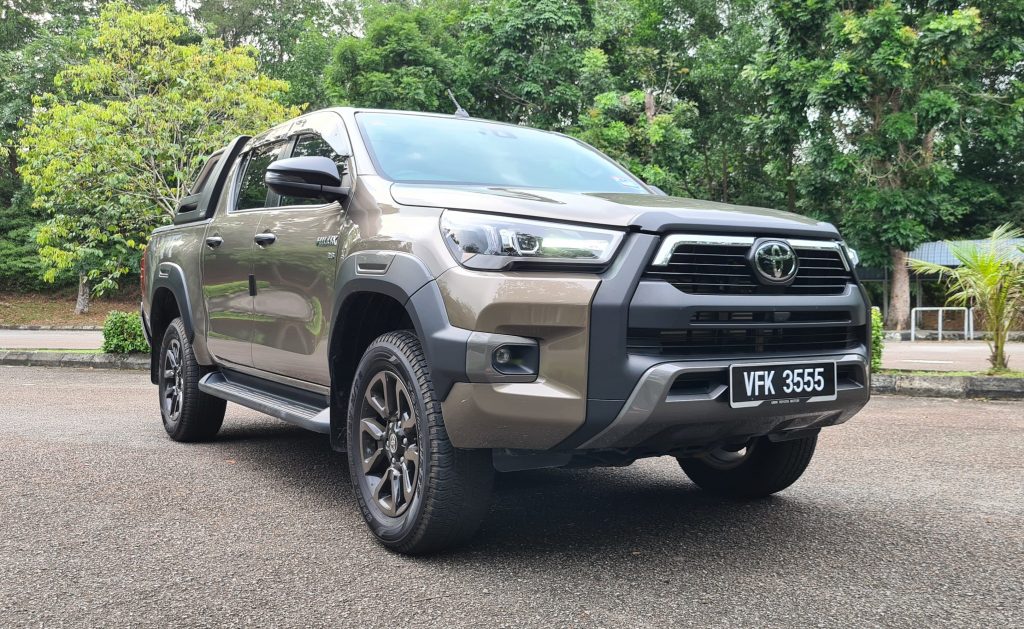 Now while this has quite a lot to do with the Toyota being the mainstay pickup in Malaysia from way back then, this still does not discount the fact that over half the pickups sold locally in recent times were Hiluxes. A feat which is made even more impressive when considering that the second best selling model in the segment, the Mitsubishi Triton, only usually holds a market share of just a quarter that. 
So what exactly then makes the Hilux still such a dominant force in the market even today, with all its rather competent competition around it? Well after spending some time living with the latest and greatest Rogue variant, the short answer to that question is that this Toyota pickup just does everything that owners need and desire from this type of vehicle. And does it very, very well.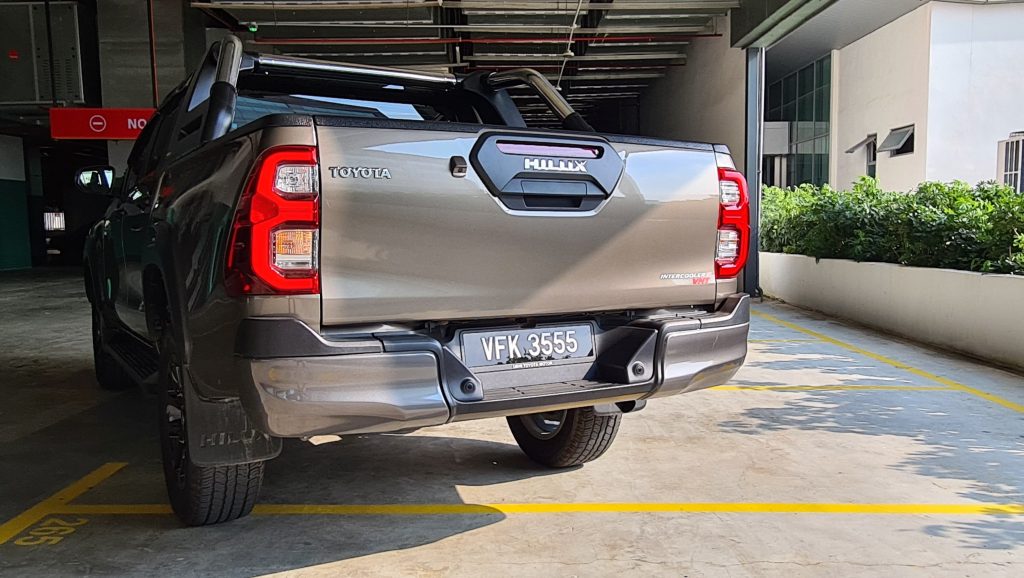 The longer, more detailed answer to that question meanwhile can be found in the list of reasons below: 
1. It's MASSIVE.
First and foremost, perhaps the biggest reason why people go for the Hilux is most likely down to the sheer size of it. Measuring in longer (5,325 mm) than even a long wheelbase Range Rover (5,199 mm) and at a height that even a vertically endowed guy like myself (180 cm) needs to clamber/climb in order to get into the cabin, there really are not many vehicles (short of a lorry or a bus) that can hold a candle to the Toyota in this particular department.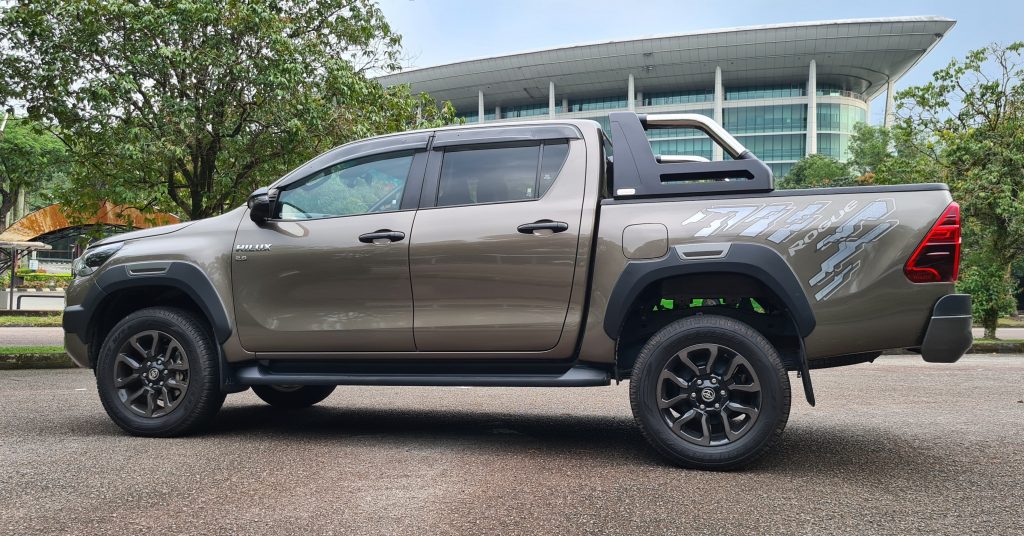 Granted, this immense size could perhaps be argued as a mark against it, as cars are often lamented at for getting too big these days. In the land of pickups however, all this largeness is really what owners actually desires, as it gives the pickup driver that satisfying feeling of being the king of the road, not to mention the ability to lord over other motorists.
And speaking of being able to lord over all one can purvey while out on the road, this rather addictive ability is further enhanced by the Hilux's menacing aesthetic. Coming complete with a snarling front grille up front and chunky black plastic over fenders down the side, this Toyota therefore has the uncanny knack of figuratively pushing drivers to one side wherever it goes.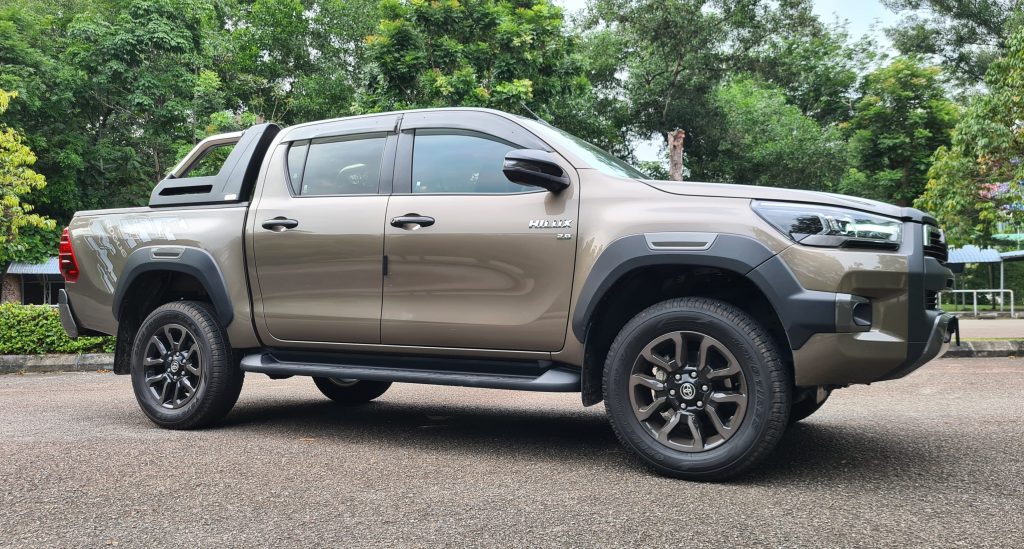 2. It's powerful.
Actually, the Hilux can probably also literally push the cars to one side if the driver desires (though this is not advised) as the 2.8 litre turbodiesel four pot under that massive hood is a beast of an engine.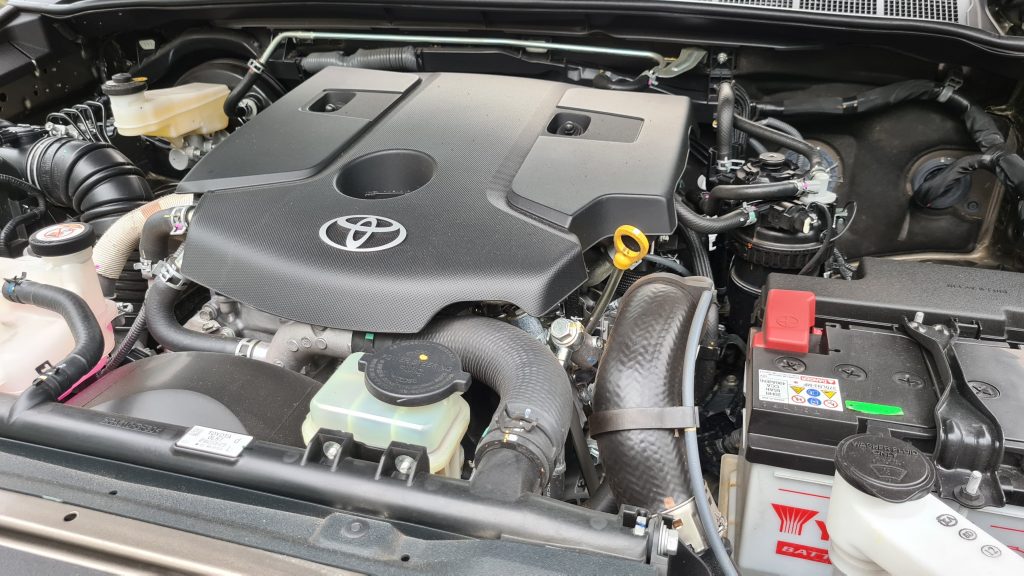 With a claimed 204 PS and 500 Nm of torque being transferred to primarily the rear wheels through a 6-speed auto 'box, it is somewhat expected that the Hilux would be able to charge down a road with a decent turn of speed. What is perhaps unexpected though is how responsive, not to mention flippin' fast, this Toyota actually is when actually given it a good poke. 
Plant one's foot down on the accelerator (in PWR mode particularly) and really not that long after the turbo spools up, you would already be at a speed that is both highly illegal, and rather precarious. Especially when considering that the Hilux tips the scales at over 2.1 tonnes, and has nearly no weight (and drum brakes) over its driven wheels.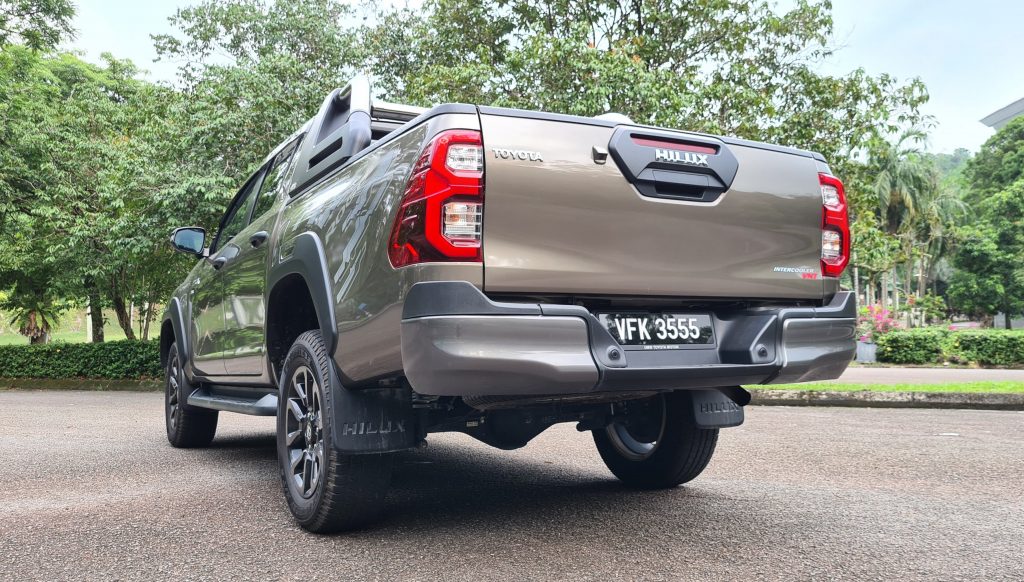 3. It's rather well equipped…
Handily however, the (top-of-the-line Rogue variant of) Hilux comes loaded with nearly every active and passive safety features one could possibly ask for. These include Pre-collision System (PCS), Dynamic Radar Cruise Control (DRCC) and a Blind Spot Monitor with Rear Cross Traffic Alert (RCTA) among others to keep the Toyota shiny side up; not to mention 7 airbags as standard to protect its occupants if things do end up taking an unfortunate turn for the worse.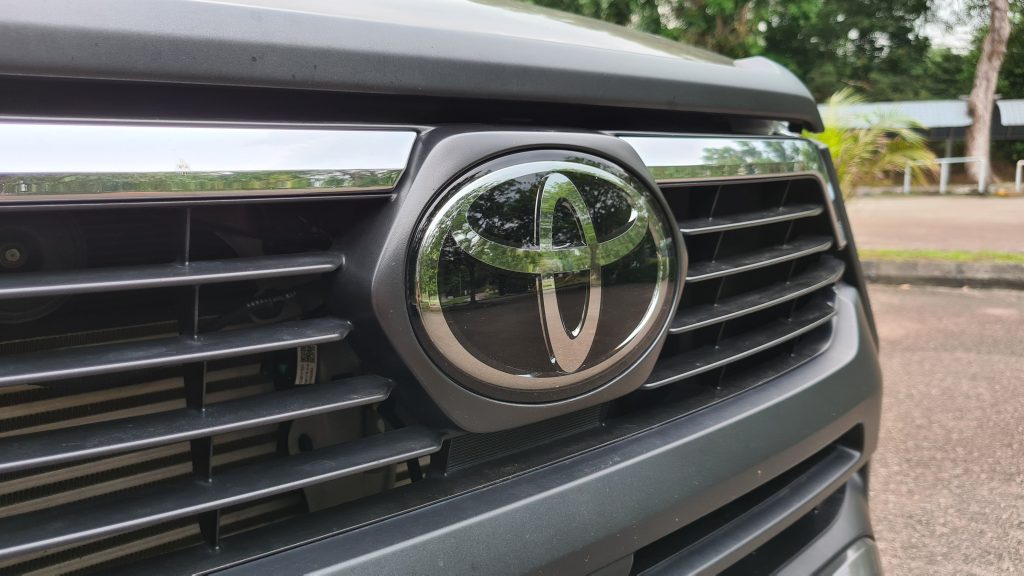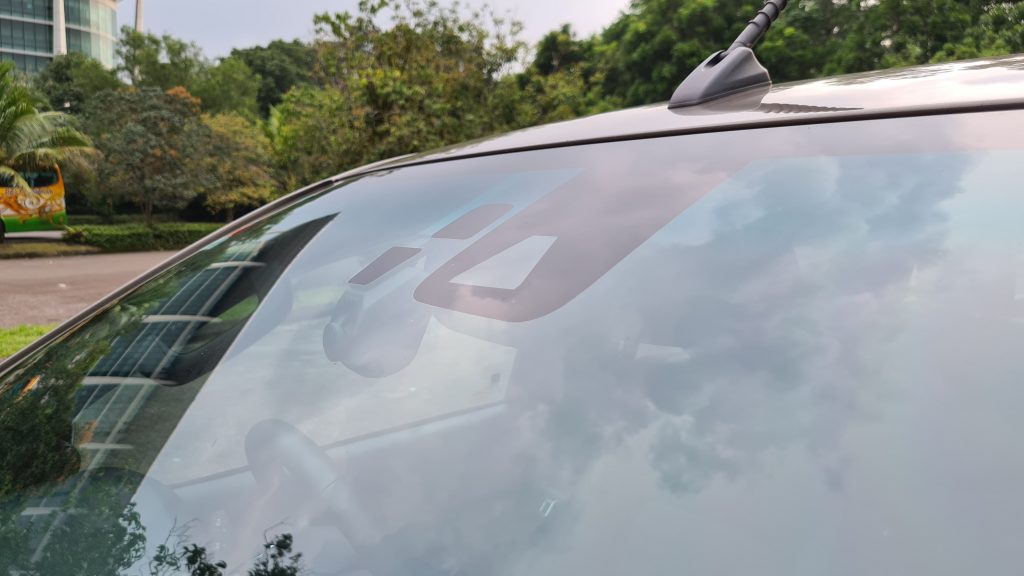 Continuing on the topic of features, the Hilux has also followed the trend within the segment in recent times by offering a boat-load of premium accoutrements to tart up this supposed workhorse too. Starting from the outside, the Toyota now features Bi-LED headlights with DRLs up front, as well as power adjustable folding mirrors and 18-inch alloy wheels shod in all-terrain tyres down the side.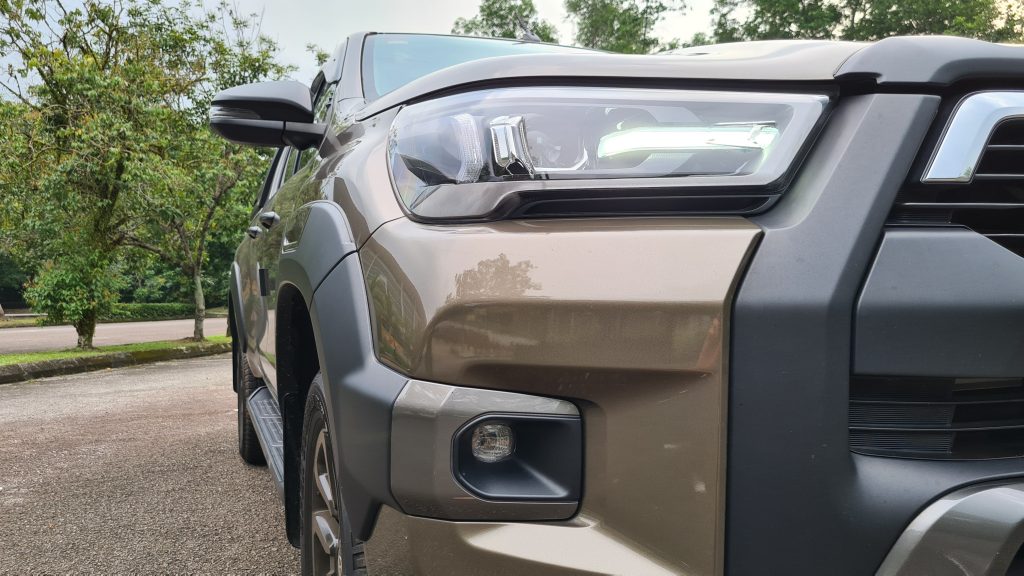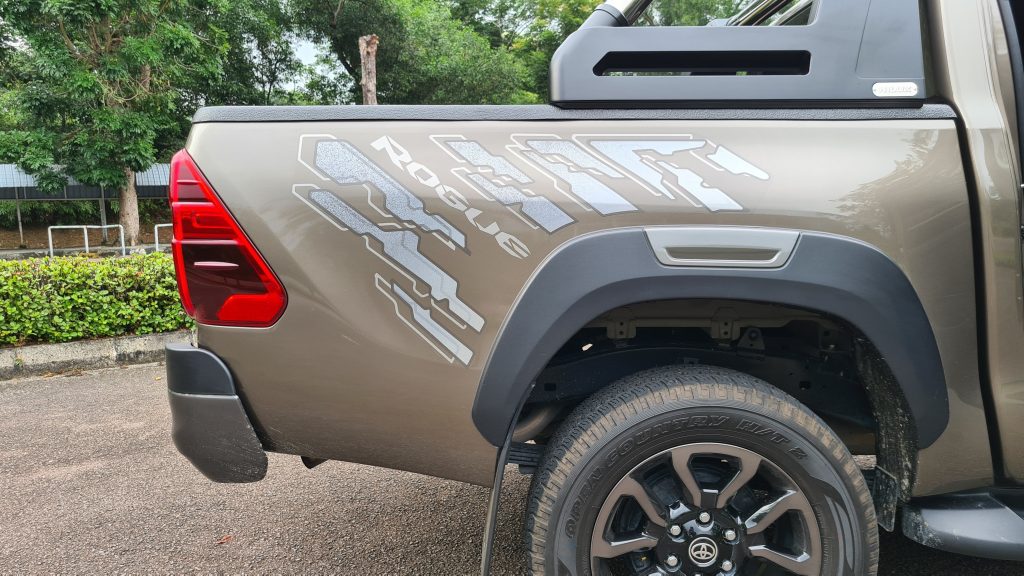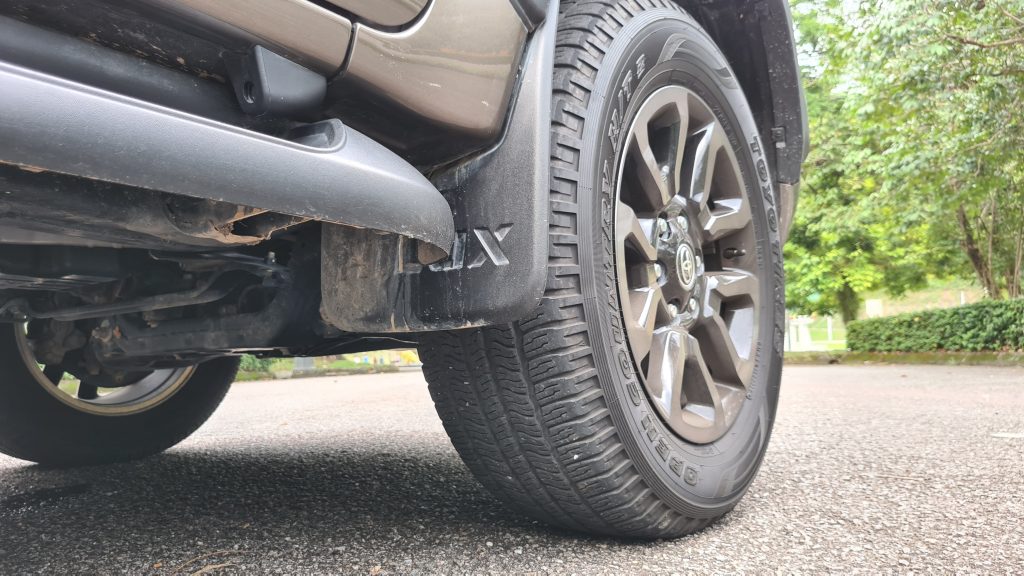 Turning our attention within meanwhile, the Hilux Rogue comes with keyless go, a front Digital Video Recorder (DVR), a central infotainment touchscreen with Apple CarPlay and Android Auto integration, a 360º surround view camera system and a 4.2 inch multi-Information Display (MID) sandwiched between the twin analogue dials in the instrument cluster. Also standard within this Toyota are various other luxury niceties like interior ambient lighting, automatic climate control with rear air vents, as well as electrically adjustable front seats (which are incidentally also supremely comfy).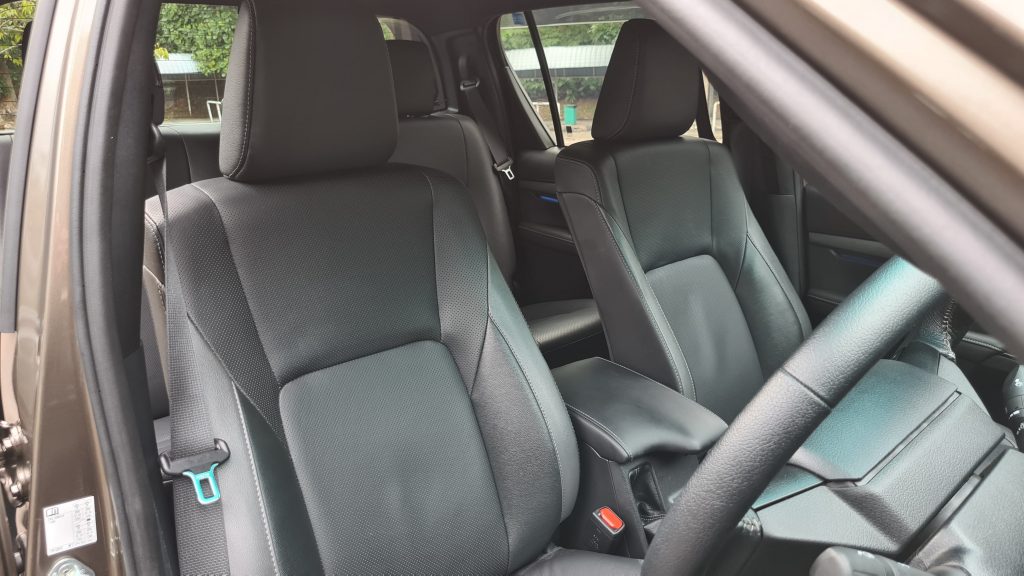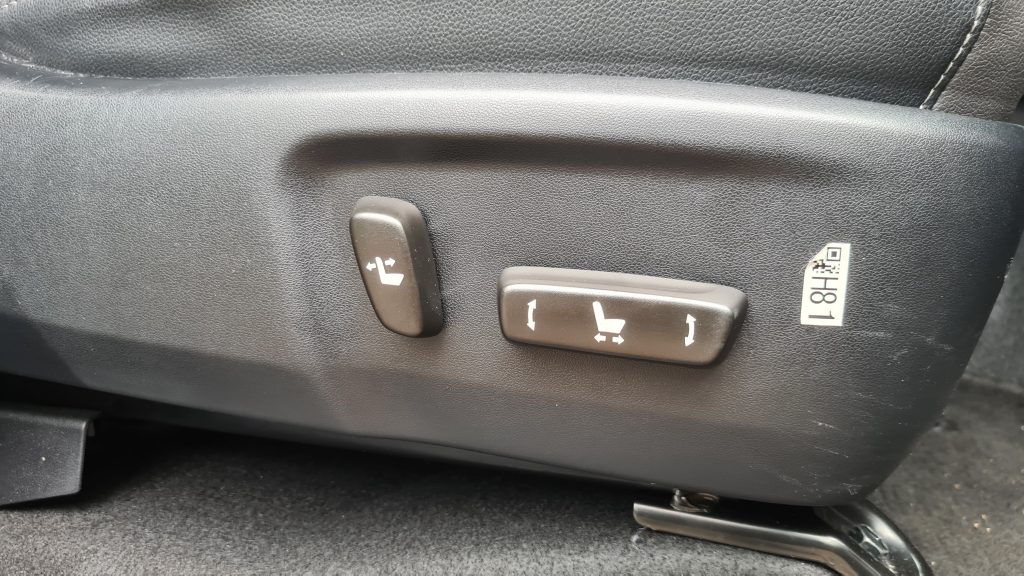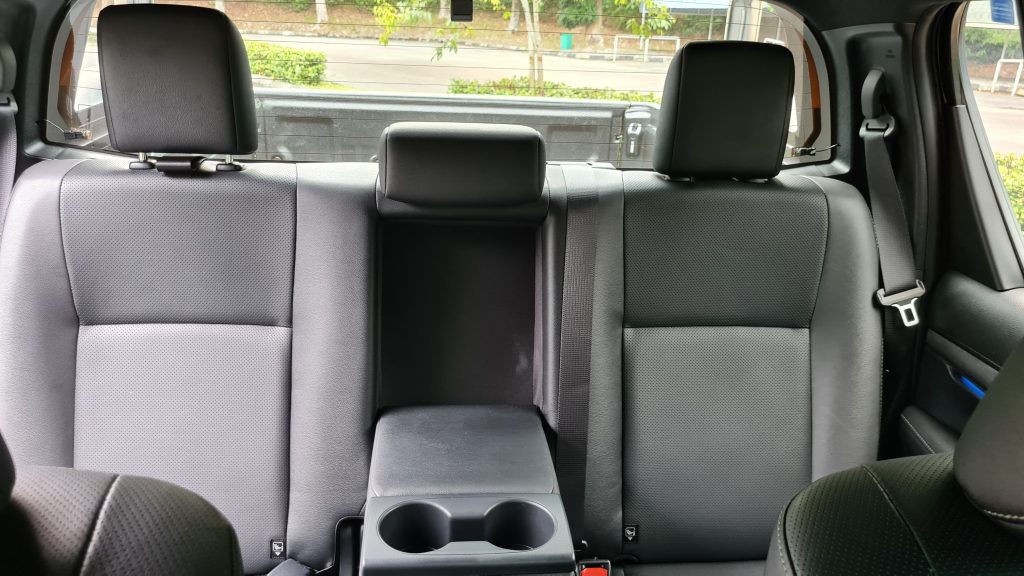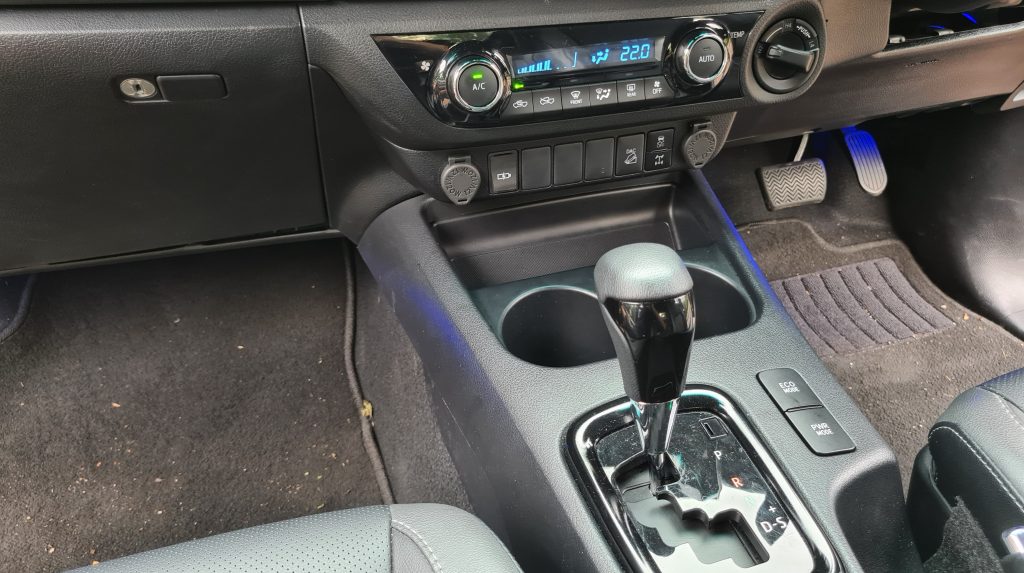 4. …yet at the same time utilitarian.
Despite all the kit that Toyota throws at it in the attempt to jazz up the Hilux though, there is nevertheless no hiding its utilitarian underpinnings underneath. 
It is just the little things like how the gear lever action is vague to the point that it feels like something out of tractor, and the leather on the multi-function steering wheel is just slightly cheaper and tackier than would have been nice. Moreover, there would always be the agricultural diesel rattle in the background, even when the (rather good) six speaker sound system is trying its best to drown it out.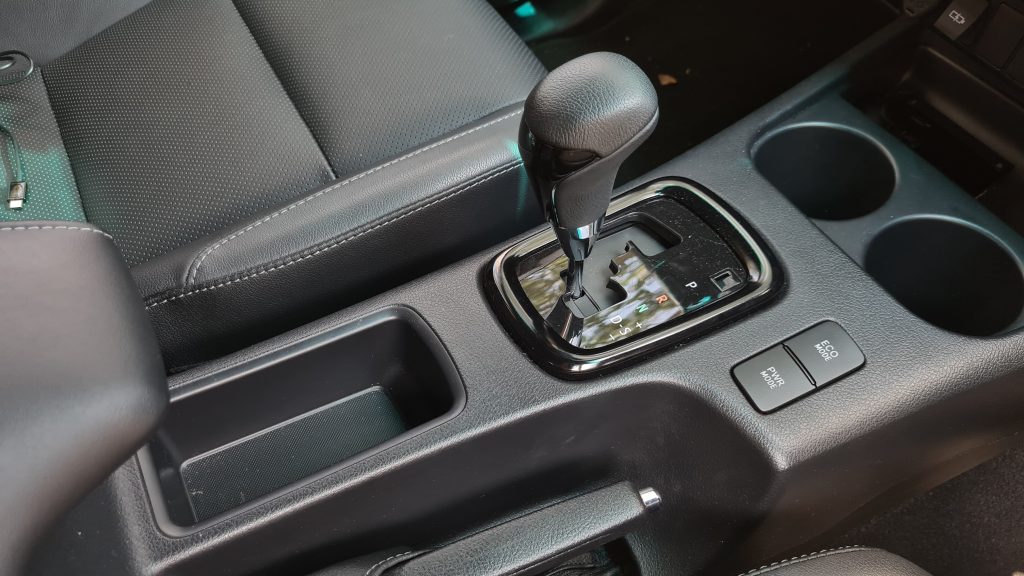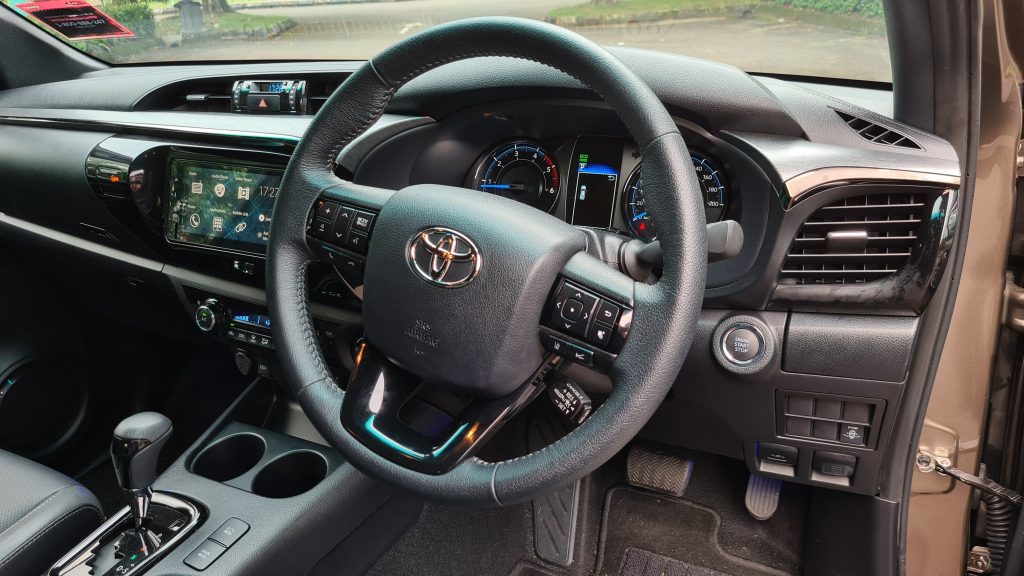 Having said that, this perhaps incredulously only makes buyers more interested in the Hilux, as these little unrefined quirks just adds to the sensation of macho-ness that exudes out of this utilitarian Japanese workhorse. Hence probably why buyers who are in the market for a pickup either for work or pleasure still flock to the Toyota in droves, even when there are rivals who perhaps are more fuel efficient (this 2.8L especially drinks like a drunk when you're on it), offer a more comfortable ride (leaf springs out back means you're in for a bumpy ride), more nimble (a turning cycle of 6.4 m is among of the worst in its class) and are cheaper to buy (RM 147k for this Rogue variant is undoubtably rather steep for a pickup).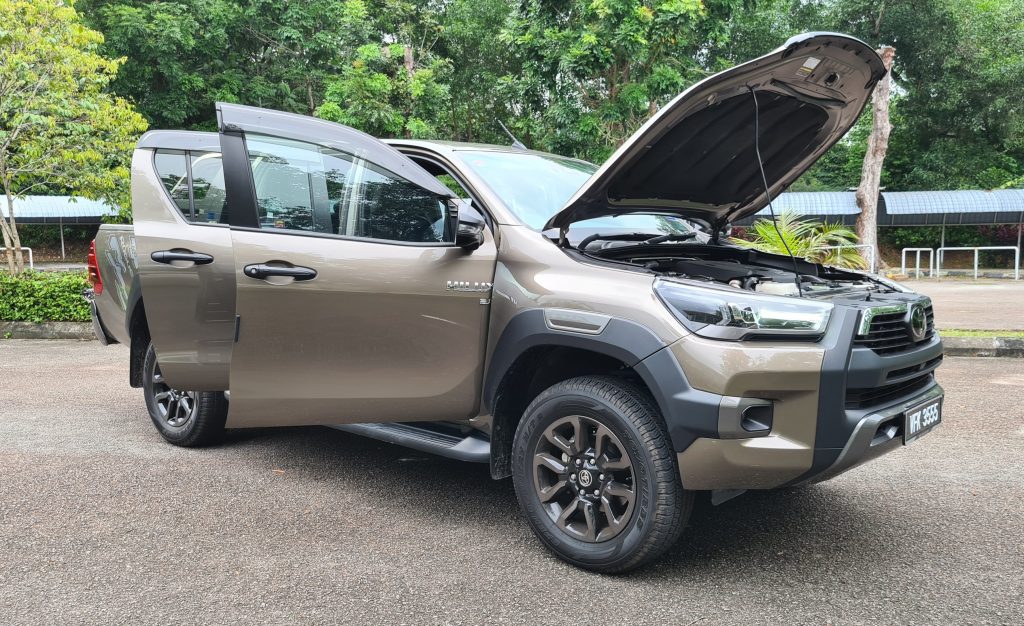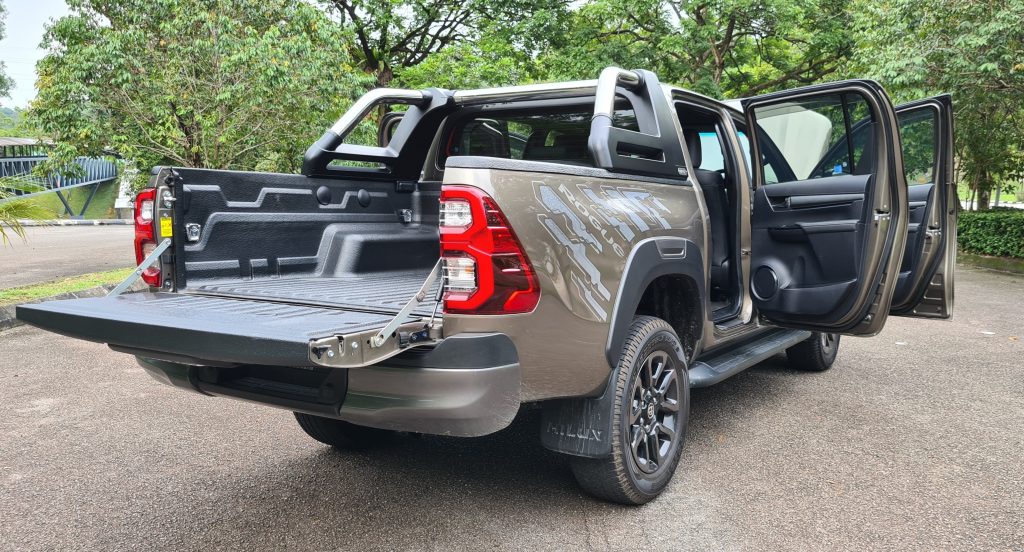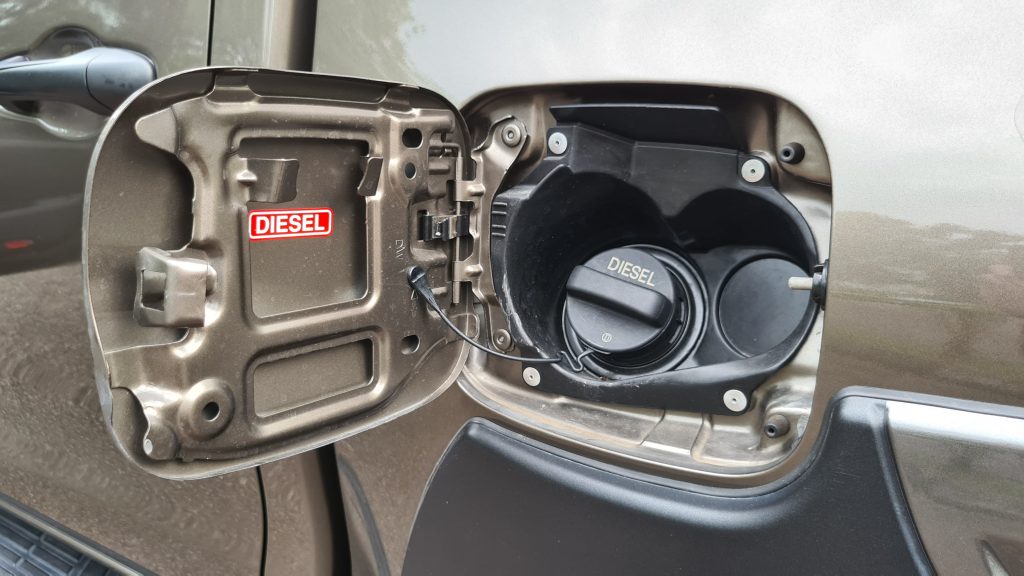 5. It's all in the name.
At this point too, it is worth going back to the fact that the Hilux name itself is most likely reason enough for many people to simply put the Toyota above all of its other rivals.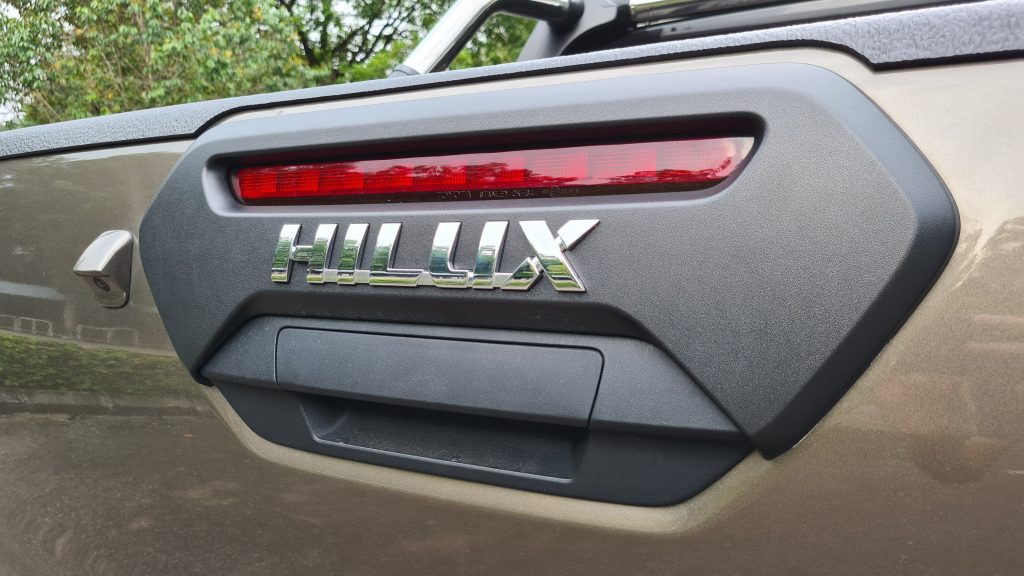 This model name that is synonymous with dependability, reliability and durability is, to many buyers, all that is needed to seal the deal on getting the Hilux over its other competitors. And seeing how this latest and greatest iteration still does what its buyers wants and needs it to do admirably well, there is simply no reason for them to look elsewhere for an alternative. 
To the Hilux owners who are desire a bit more luxury and refinement in their lives however, then perhaps the all-new upcoming Isuzu D-Max may just be your cup of tea. A full review of which incidentally should be up in the coming days, so stay tuned!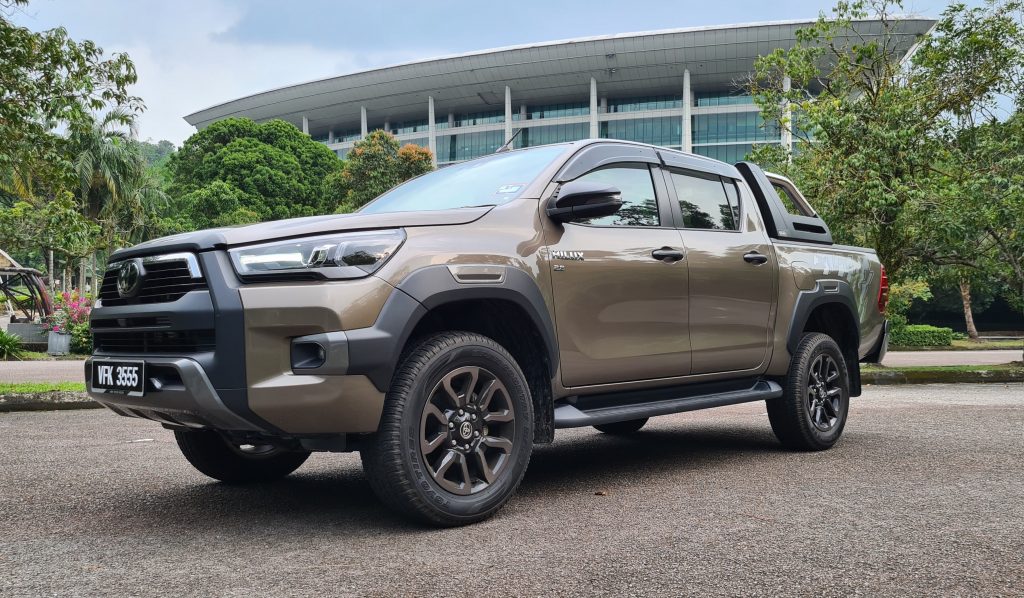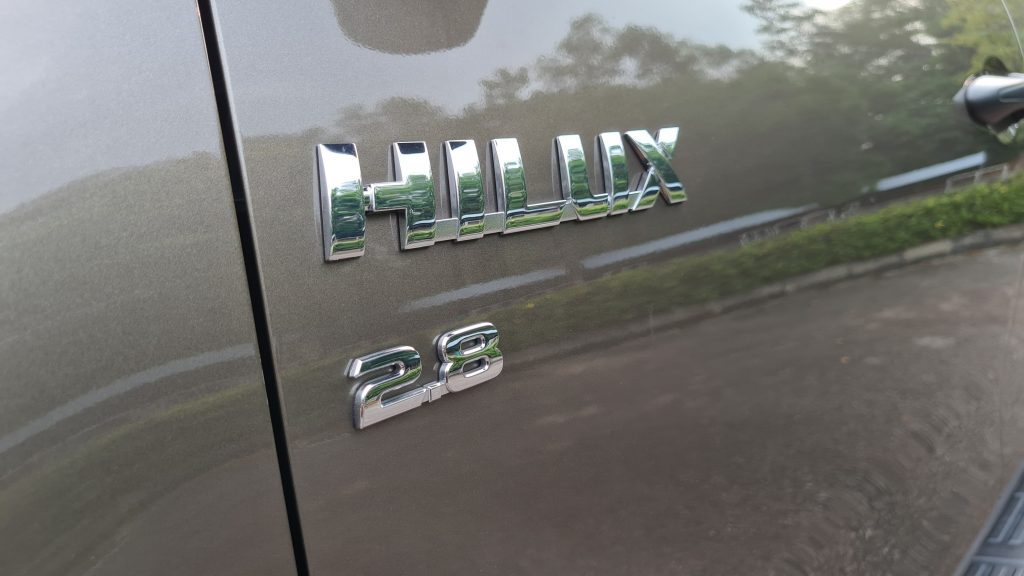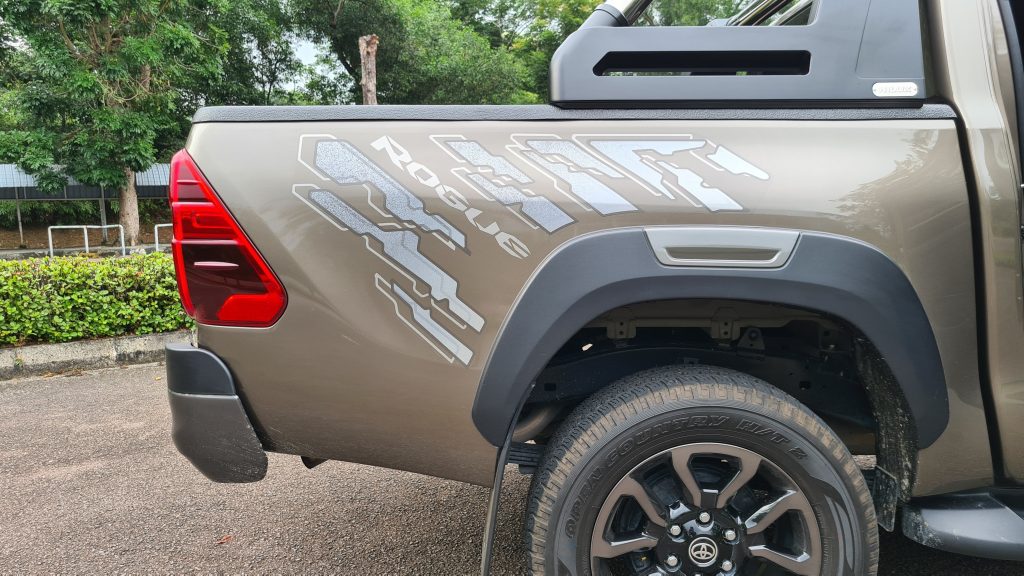 Odds and Ends
The top of the line Rogue variant of the Hilux comes as standard with rear diff locks and an automatic limited slip differential, which in combination to the massive lump of torque under the hood equates to burnouts being a surprisingly easy feat to achieve. This is all purely a hypothetical of course.

 

Rather refreshingly, the Hilux still retains hydraulically-assisted power steering too. Thereby meaning that there is actually a modicum of feel through the steering, though it is still rather vague given that it is a pickup after all.

 

While a 360º surround view camera is handy when it comes to parking, the sheer size of the Hilux still means it is a pain when getting into a space. Particularly when most spaces are just barely about the same size, or perhaps even shorter than the pickup itself.

 

Also, why isn't there a function to turn the surround view monitor on while on the go? It would probably come in useful when trying to navigate this behemoth around the tight traffic situations.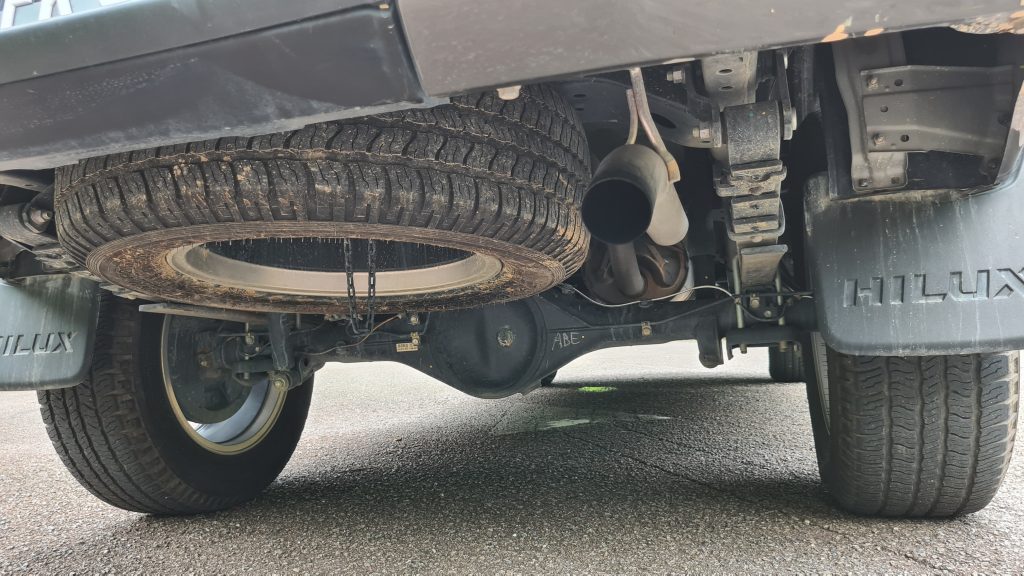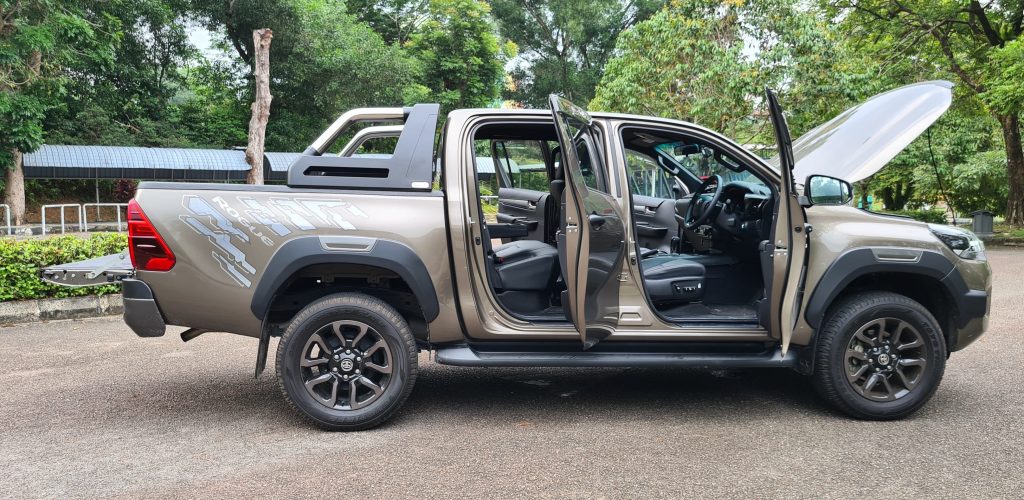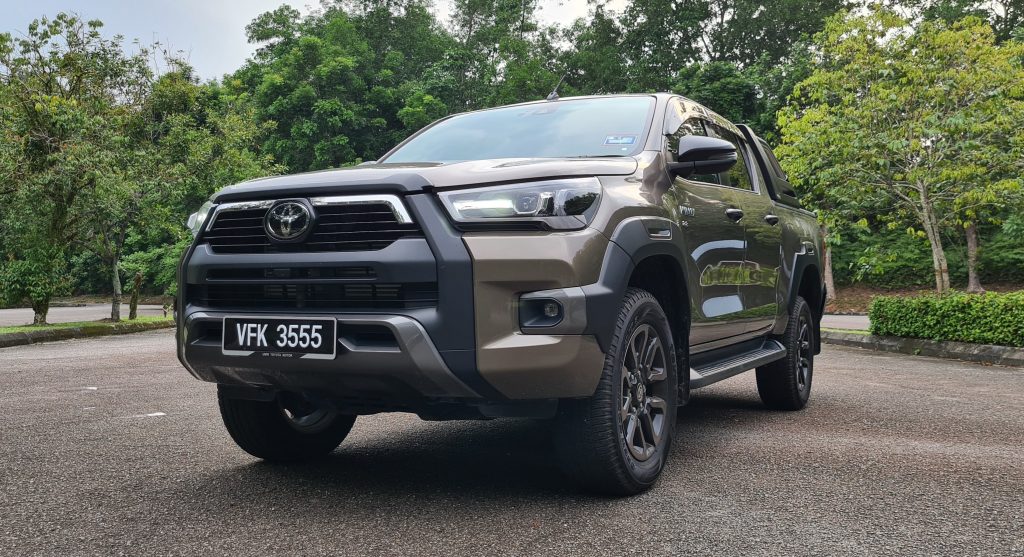 Toyota Hilux Double Cab 2.8 Rogue 4×4 Technical Specifications
Engine: 16 V DOHC Intercooler VNT turbocharged 4-cylinder diesel
Displacement: 2,755 cc
Transmission: 6-speed automatic with Super ECT & Sequential Shifter
Max Power: 204 PS @ 3,400 rpm
Max Torque 500 Nm @ 1,600 – 2,800 rpm
Price: RM 146,880