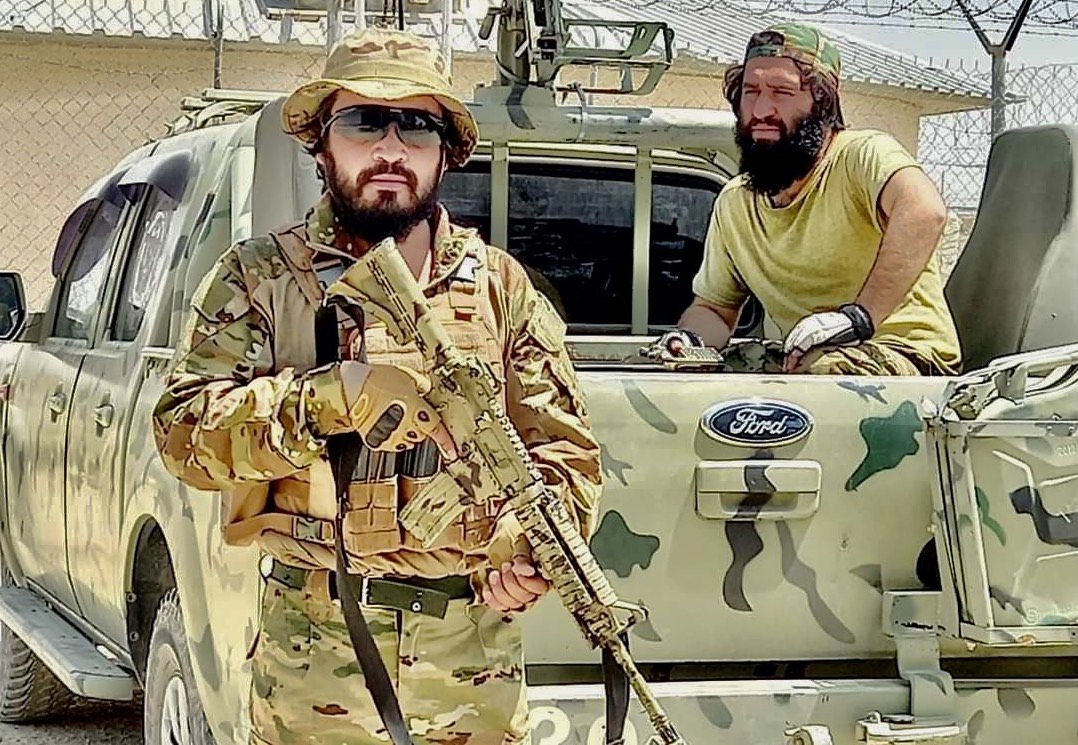 Move over Toyota, the Ford Ranger looks to now be the default ride for the Taliban in Afghanistan.  
As much as Toyota themselves would love to deny it, there is no hiding the fact that the Hilux is to be the de-facto ride of choice for militants waging war in various parts of the Middle East. In fact, these reputably indestructible pickup trucks are so synonymous with the conflict over there that there was even a whole war named specifically after them.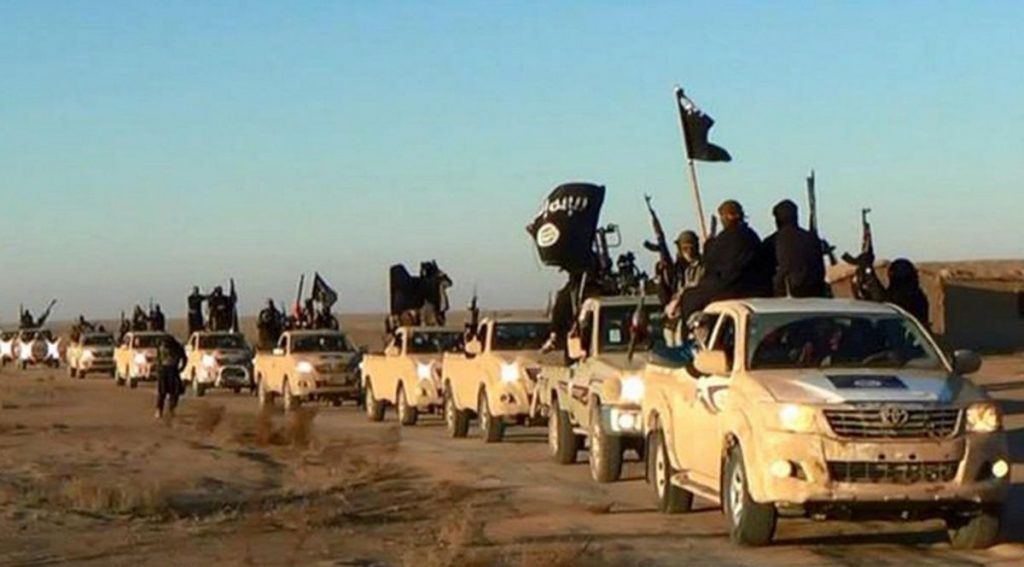 Having said that however, it seems that the love for Toyota in recent time have faded somewhat among these groups. That is because while it is still a common sight to see a bunch of men hanging out on the bed of a Hilux with more than a couple AK-47s (and the odd sub-machine gun as well as grenade launcher), the various news reports lately of the chaos in Afghanistan also shows that Ford Rangers now looks to share an equal billing in notoriety with the Japanese pickup in this department by being the preferred truck of choice for the Taliban.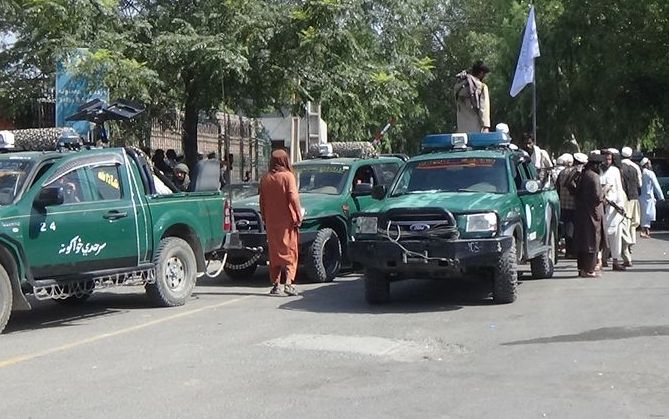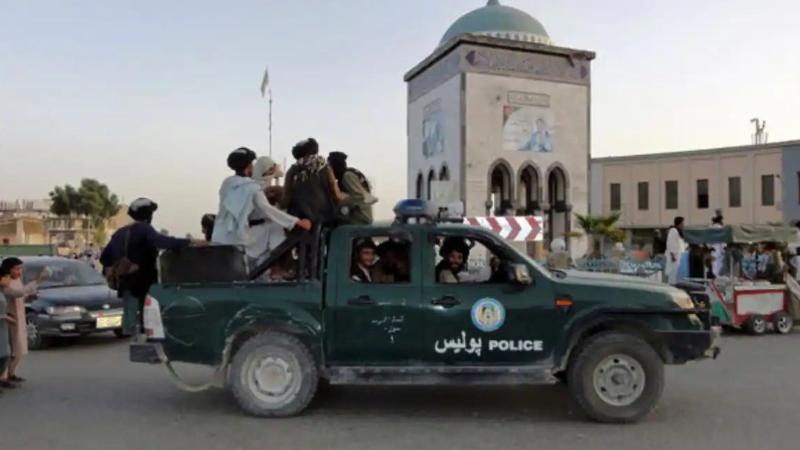 This though shouldn't really come as a surprise to anyone, as the retreating American forces as good as gave the Taliban the keys to their military-spec pickup trucks in their mad-dash back to Kabul recently when the Afghan government fell in record time. Hence the reason why therefore there have been more than a few photos online of these groups not just posing with their ill-gotten US army booty like guns and rocket launchers, but driving around in their newly-acquired camouflage-painted Ford Rangers too.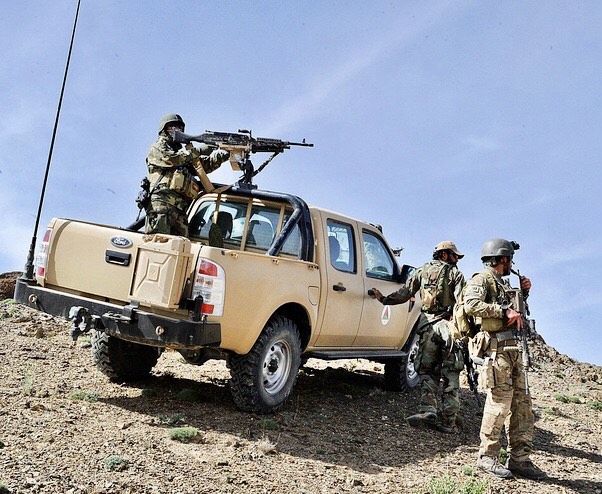 It also doesn't help matters that the Taliban could and basically did take over all the Blue Oval pickups left behind by the now-collapsed Afghan police and armed forces. A report from Forbes at the end of June after all had already indicated then that at least 270 of these respective forest green and sand-coloured Rangers have already fell into the hands of the Islamist group, and it is more than likely that most of the remaining 40,730 Fords supplied by the US to Afghanistan from 2012 will have been taken over by them by now as well.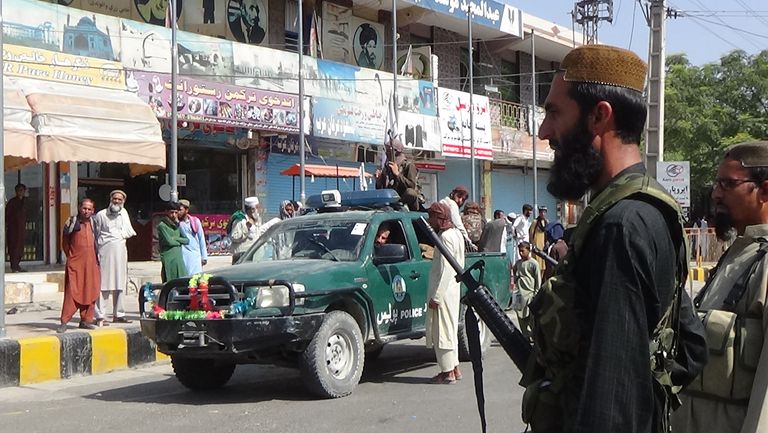 Now in an effort to delay touching upon the diplomatic can of worms that is the American's haphazard retreat from their 20-year occupation of Afghanistan, let's just discuss a little further on what exactly did the Taliban get with their new-to-them Rangers. And the short answer to that is actually quite a lot, as these J97 Light Tactical Vehicle Police pickups left behind by the Afghan forces pack more than their fair share of desirable kit.  
Sure these Rangers supplied to Afghanistan weren't exactly the top-of-the range Raptor variants, nor indeed were they even the latest iteration of Ford's pickup that came out a decade ago. These T5-iteration double-cab Blue Oval trucks though nevertheless came fitted with a dependable 2.2-litre turbodiesel four-pot that drives all four wheels via a six-speed manual transmission, not to mention too a host of off-roading accessories like chunky steel bumpers at either end, as well as equally-chunky all-terrain tyres and rock-sliders down its sides. The man on the bed with a semi-automatic rifle however is a Taliban-installed optional extra.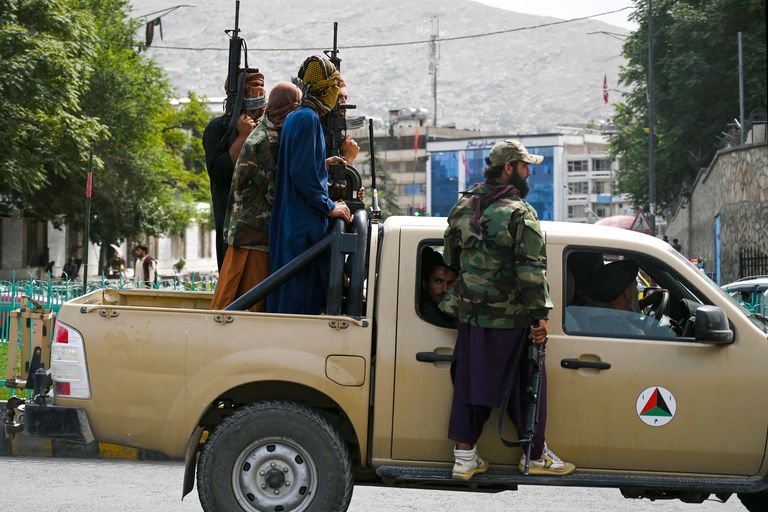 In getting back to the hot potato issue meanwhile, the one legitimate question that can be asked here without stepping on too many political landmines is how exactly will the Taliban fare in keeping these fleets of Rangers running moving forward. Spares for these American pickups will foreseeably now be in short supply, and these groups aren't really also all that well known to be cherishing their chariots. 
So will these 'Built Ford Tough' trucks then be able to survive in service for as long as its legendarily reliable Japanese counterparts, or will the newsreels be once again showing the Taliban reverting to type with their Toyotas in the near future? Well only time will tell on that front, and seeing too as China is currently courting with this new 'government', there could be a chance yet for a Chinese pickup to be the next chariot of choice for these groups in the future.