Automotive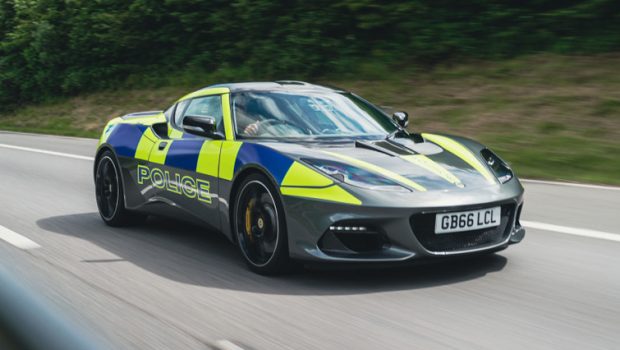 Published on August 24th, 2021 | by Joshua Chin
0
Lotus Evora GT410 Cop Car On The Prowl In Cornwall
This Lotus sports car will be serving with Devon & Cornwall Police force for the next year. 
It is perhaps a rather good year to join the Devon & Cornwall Police force, as their Road Crime Unit (RCU) have recently taken delivery of a new patrol car, which comes in the form of a Lotus Evora GT410. 
On loan from the British sports car manufacturer for a year, this grey coupe however will interestingly not be unleashing its 3.5-litre supercharged V6 in the pursuit of criminals in the South-west of England anytime soon. That is because the primary aim of this police-liveried Lotus is to instead be used by the police 'for community engagement purposes' through the attendance of shows and motoring events, which will hence apparently allow the police to discuss road safety with different audiences.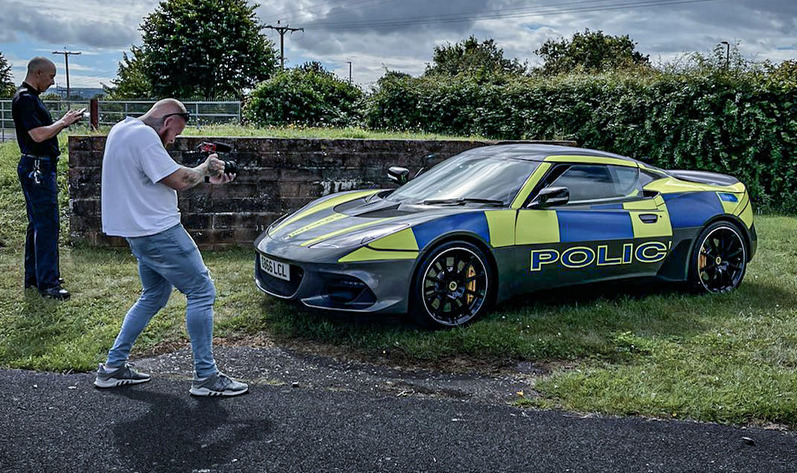 The primary custodian of this Evora cop car, Roads Casualty Reduction Officer Sgt Owen Messenger, has stated that this striking Lotus helps the police in reaching out to audiences who are not always too keen on engaging with them. "We've given the Evora a bespoke livery including full blue light rig – it's a real head-turner! It's popular with younger drivers because of its striking sports car looks, while the Lotus badge resonates with many people across the generations," he adds. 
Despite being on loan for free from Lotus for the year too, the £90,000 (RM 520,000) list price of this Evora has been claimed to nevertheless be a worthwhile expense for the force if this sports car manages 'save one life or prevent one accident' through its community engagement. This is due to the fact that 'a fatal accident on the road will cost the emergency services around £2.2 million (RM 12.7 million), while closing a major arterial road costs £1 million (RM 5.8 million) to the local economy every hour'.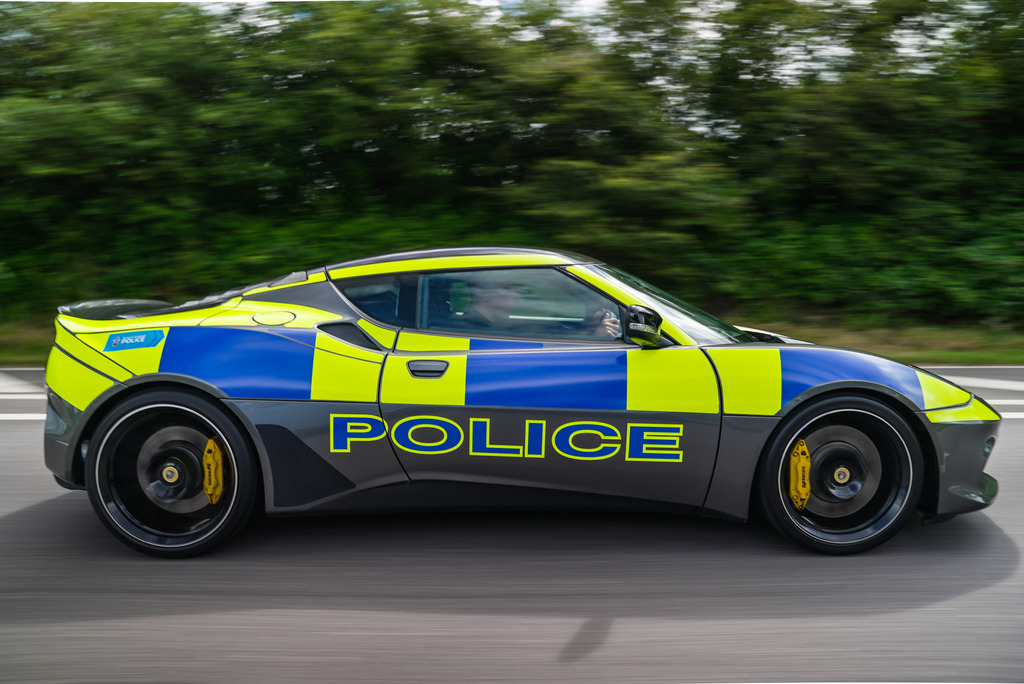 All said though, it is somewhat a pity that this particular Evora isn't actually capable of doing any real cop work during its duration of the loan. Particularly when there are actually several stories in which police supercars have actually actively saved lives, courtesy of its high performance.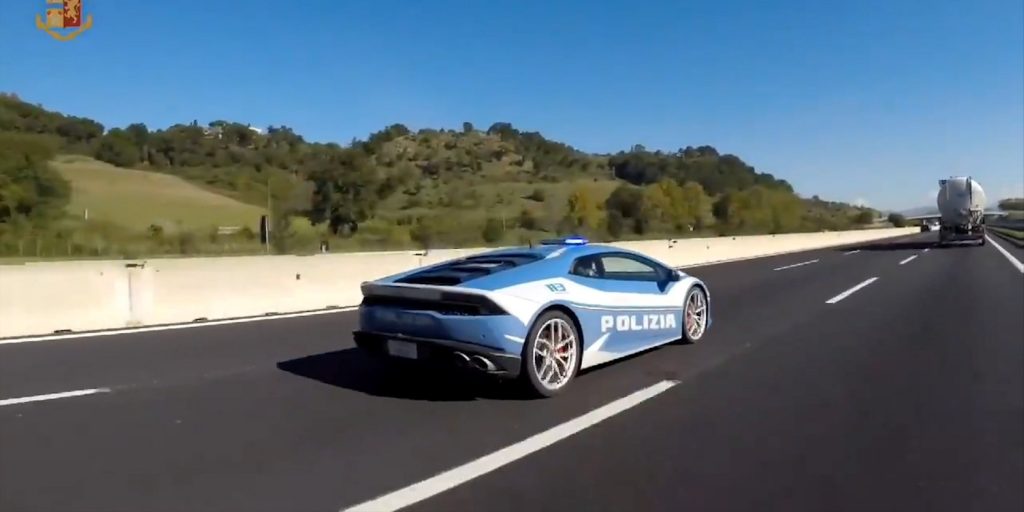 Just touching upon this cop car topic from a different perspective too, having a Lotus on active duty on the police force does do a lot also in dispelling the usual 'Lots Of Trouble, Usually Serious' unreliability stereotype with these British sports car. If the Evora can survive the rigours of being a cop work after all, it should then be more than able to serve as a private citizen's daily-drivable sports car.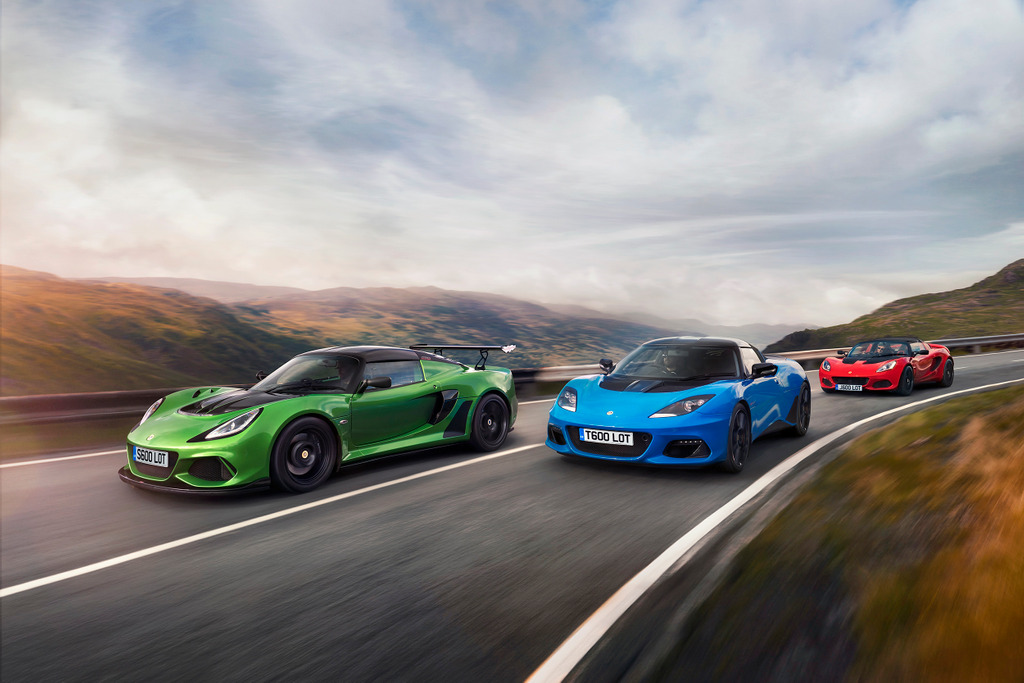 PRESS RELEASE: There is a long history of the world's most famous performance car brands working with the police to create poster-worthy patrol vehicles, and Lotus is no exception.
Over the years we've collaborated with the law-enforcement communities in numerous regions of the UK and internationally. Hethel, the home of Lotus since 1966, is in the county of Norfolk and we have joined forces with its police several times over the years. We've also provided cars to traffic teams in Australia, USA, Romania and Italy…. and our latest is now out and about with Devon & Cornwall Police in the south-west of the UK.
The Lotus Evora GT410 is on loan there for a year and is being used for community engagement. It attends shows and motoring events to allow the police to discuss road safety with different audiences. Dorset Police also has access to the car.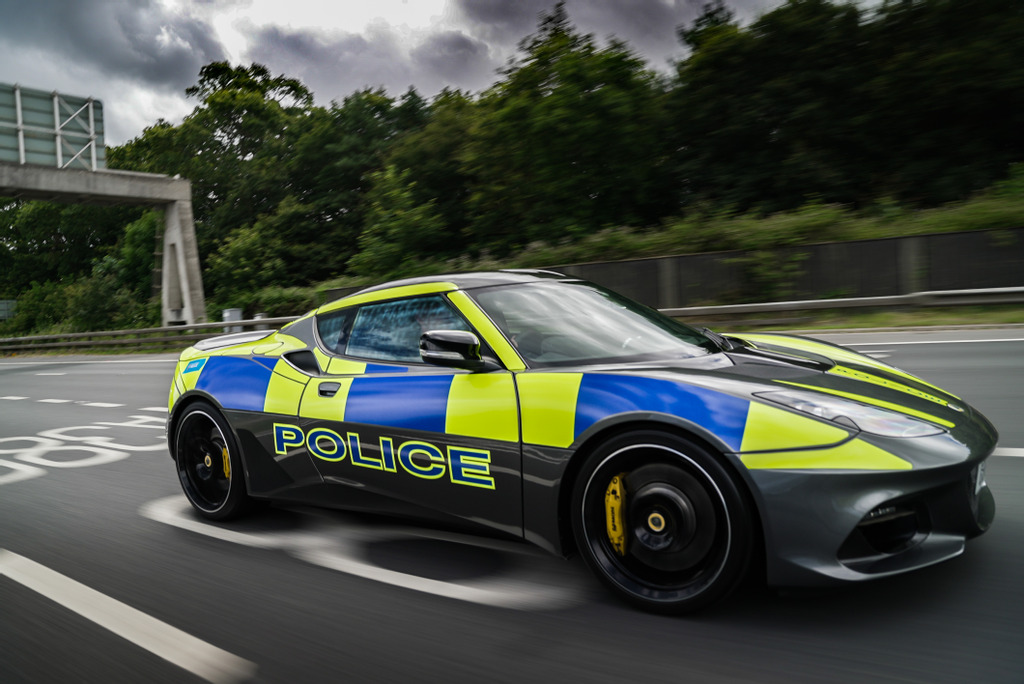 Sgt Owen Messenger is a Roads Casualty Reduction Officer for the force and said: "We've given the Evora a bespoke livery including full blue light rig – it's a real head-turner! It's popular with younger drivers because of its striking sports car looks, while the Lotus badge resonates with many people across the generations. It helps us talk to those audiences who are not always keen to engage with the police."
He explained that a fatal accident on the road will cost the emergency services around £2.2 million, while closing a major arterial road costs £1million to the local economy every hour. "If we save one life or prevent one accident because this vehicle is helping us talk to people then that is excellent."
Matt Windle, Managing Director, Lotus Cars, added: "We are delighted to be able to provide this Lotus Evora to Devon and Cornwall Police and Dorset Police to help them with vital road safety programmes. We support any initiative that encourages all drivers to drive to the road conditions, to drive safely and with consideration to others. The Evora is a perfect car to engage with drivers and will help in getting these important messages across to all road users."