Automotive
News
Dodge's Hellcat V8 Clings To Life Within The Durango SRT Hellcat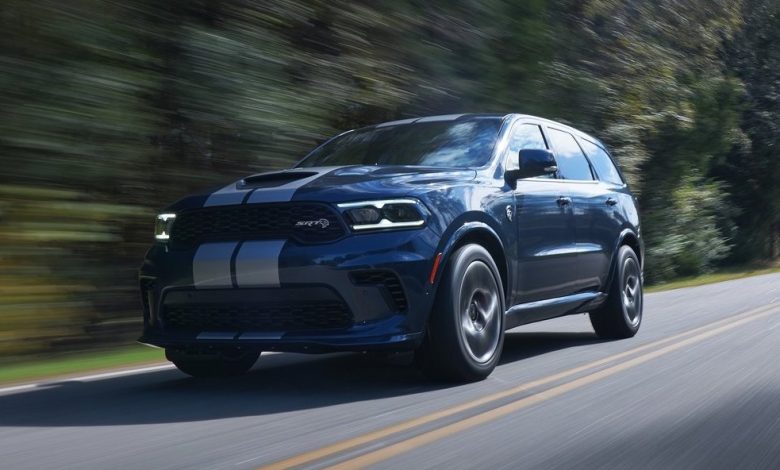 The 710 hp supercharged Hellcat V8 gets a stay of execution for another year, courtesy of the Durango SRT Hellcat. 
With the recent announcement of Dodge's Challenger and Charger getting the axe, it was likely for the Hellcat V8 to die along with it too. And when the plug was also recently pulled for the RAM TRX, it would really appear as if the day when the last of the iconic supercharged eight-cylinder were to be well and truly over. 
So it would probably come as a pleasant surprise to fans of the Hellcat then that this modern symbol of blue-collar performance isn't actually as dead as everyone has been bemoaning it to be. That is because for reasons only known to Dodge, the American automaker has announced recently that its Durango SRT Hellcat will still be available for sale in 2024.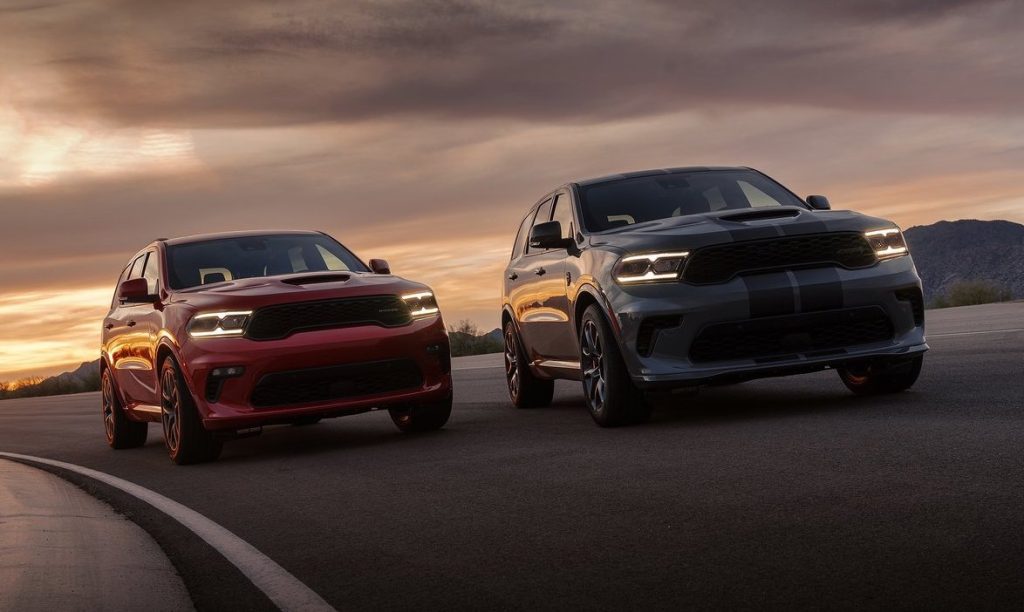 As the name implies, the Durango SRT Hellcat is powered by the supercharged 6.2-liter Hellcat Hemi V8. Outputting a more than healthy 710 hp and 874 Nm of torque, this monster of an engine is quoted to require only 3.5 seconds to propel this soccer-mom SUV to 60 mph (96 km/h) from a standstill. What more is that if the go pedal is still firmly planted into the carpet, the quarter mile should be dusted in just 11.5 seconds, before it eventually runs out of puff at 290 km/h. 
Of course, in order to rein in all that power, the Hellcat-powered Durango does have all-wheel drive and gigantic Brembo brakes all round. What more too is that for those more sensible who might think that 710 horsepower is a bit overkill, Dodge is also keeping the standard SRT trim of this SUV around too, which has just the 475 hp 6.4-litre naturally aspirated V8 and can only manage the century sprint in a leisurely 4.4 seconds.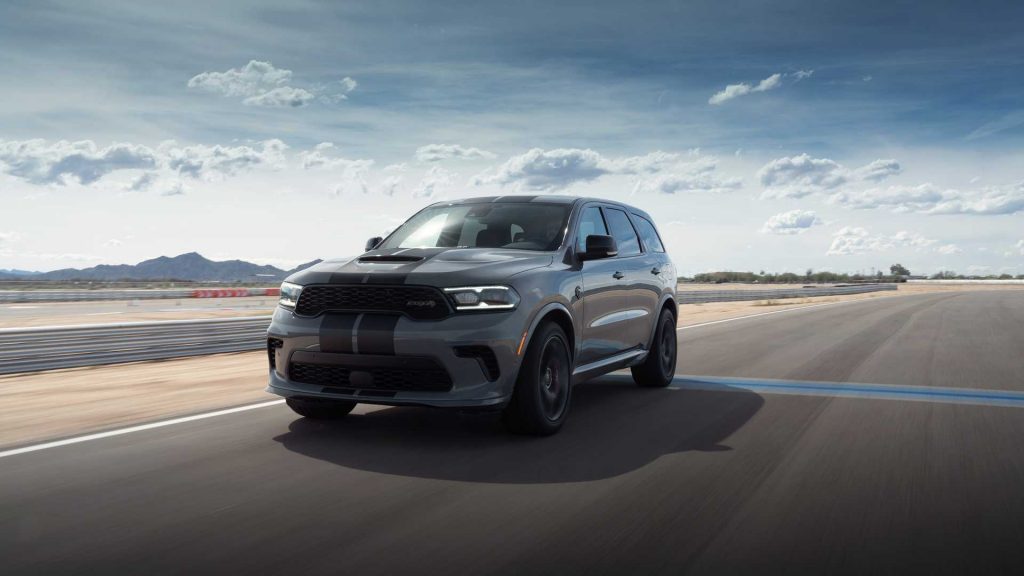 Now aside from just keeping the Hellcat around for another year, Dodge has nevertheless also performed some minor upgrades to the Durango for 2024. Blind spot monitoring has been made standard across the SUV's lineup for instance, and that is about all that is new to this mild model year update…
Anyhow, getting back to the Durango SRT Hellcat, it is worth highlighting that Dodge has actually initially pitched for this supercharged super-SUV to be a one-year only exclusive during its launch way back in 2021. So it therefore stands to reason then from Dodge's history of what it seems to think how long one year is, the Hellcat V8's one-year stay of execution could well mean that it might still be sticking around come 2026.