Automotive
News
Century SUV Debuts As Toyota's Rolls-Royce Cullinan Rival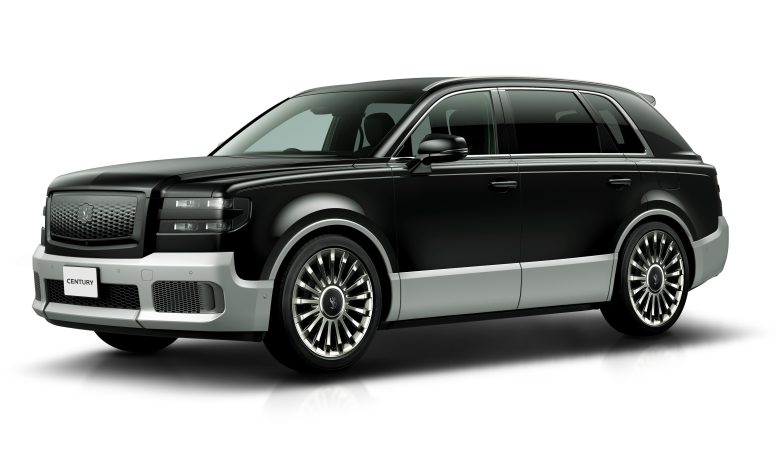 Toyota envisions for its new flagship Century SUV to still very much be a chauffeur-driven vehicle.  
While the Lexus LS is a perfectly adequate alternative to a Mercedes S-Class, those who truly want the best luxury limousine from Japan will know to get Century instead. A rival to even a Rolls-Royce Phantom, this flagship Toyota is after all the ride of choice for anyone and everyone who has made it in the Land of the Rising Sun. 
But, even Rolls-Royce will admit that the days of the luxury limousine are numbered. After all, what else could explain the existence of the Cullinan? So likely in order to cater to the increasingly high-riding tastes of its high-flying clientele, Toyota has since therefore recently revealed its new Century SUV. 
To be sold alongside the still-available sedan that still confusingly bears the same name, Toyota touts for this Century SUV to be developed around "The Chauffeur" concept. A concept which is most evident in the rear cabin space of this flagship Toyota, which features just a pair of fully-reclinable rear thrones that even boasts a refreshment function for maximum passenger relaxation.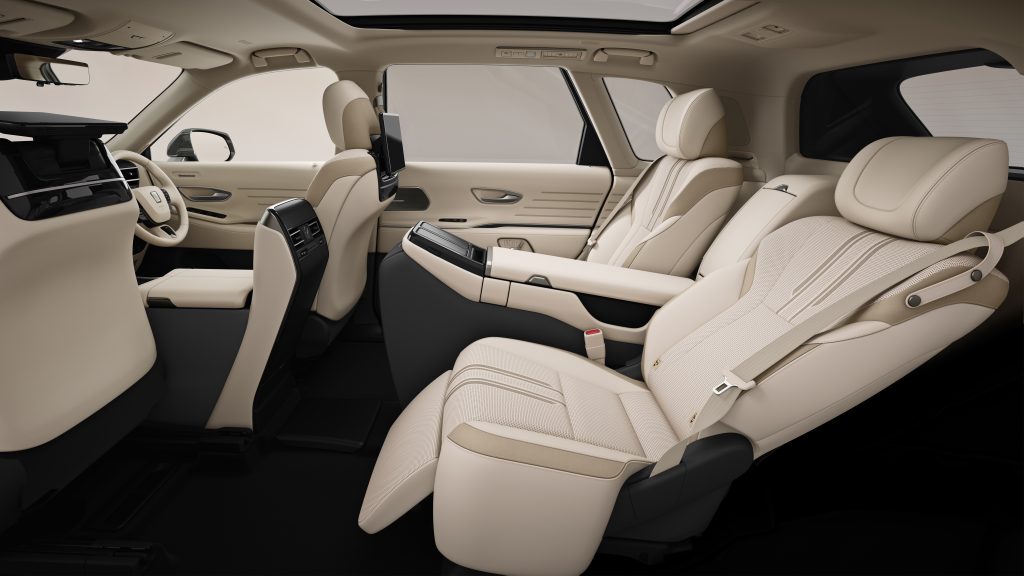 Said relaxation is also further enhanced within the Century from the fact that its occupants will not having to listen to anything rattling from the cargo compartment too, as there is a sheet of noise-reducing clear laminated glass separating the two spaces. Instead, its occupants can enjoy an 18-speaker audio system that Toyota touts to apparently 'envelops passengers with the feeling of a live performance'.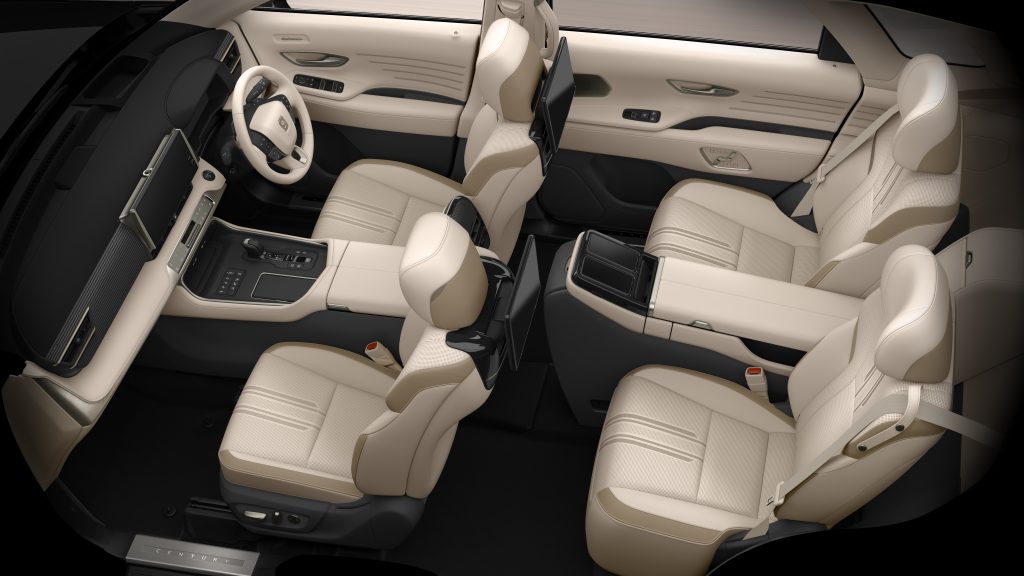 Rear passengers will likely not even have to break a sweat climbing in-and-out of this high-riding Century relative to its sedan sibling, with this SUV featuring as standard automatic retractable power steps and a rear door that swings open at up to a 75º angle. What is nevertheless missing from this flagship Toyota though is the Cullinan's rear suicide doors, not to mention six cylinders from under the hood.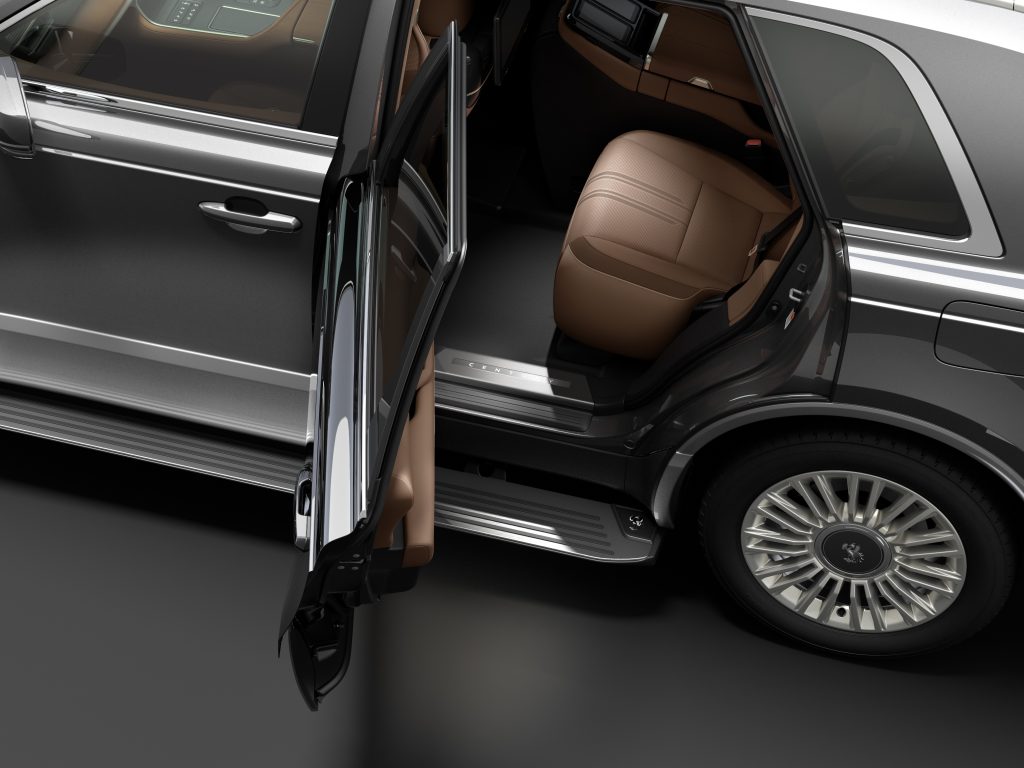 Yes you read that right, powering this flagship Toyota is only to be a naturally-aspirated 3.5-litre V6. But with this being from the manufacturer that is widely regarded as the pioneers of hybrid technology, it is therefore be unsurprising to learn that the Century SUV is also a plug-in hybrid too. With an electric motor on each axle, the Japanese automaker is quoting a combined power output of 412 PS, as well as an all-electric range of 69 km from a full charge too.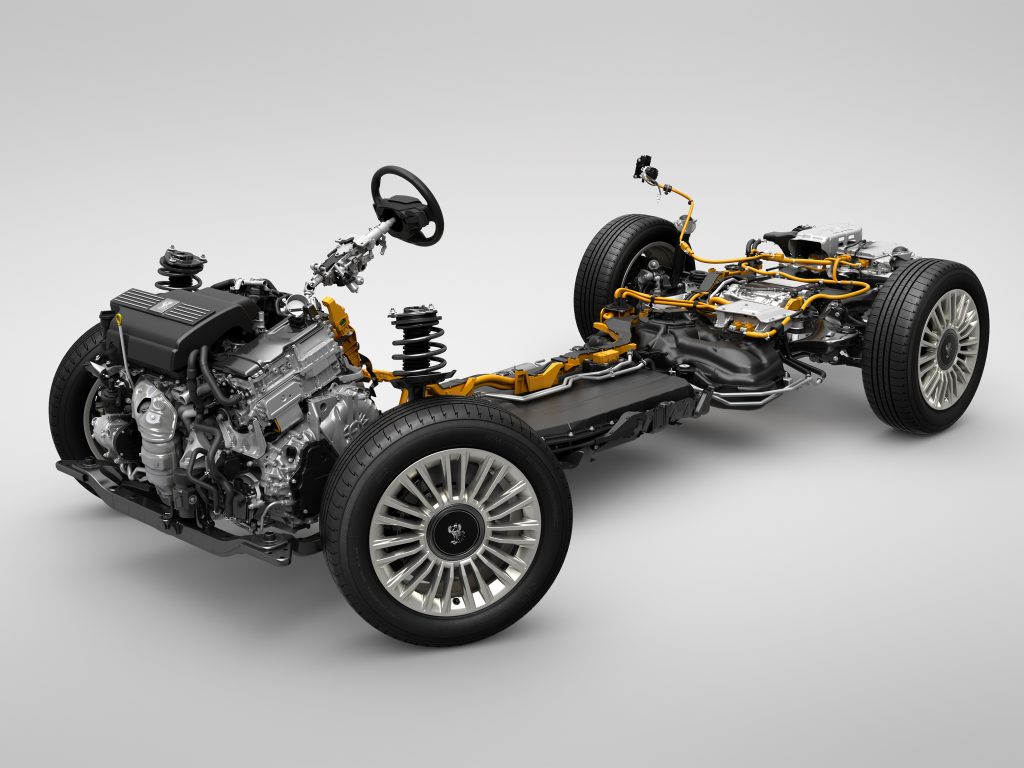 And just continuing a little bit more on the tech specs with this Toyota, this TNGA-based four-wheel drive also brings with it standard four-wheel steering for better manoeuvrability. Though the more impressive feature under the skin of this Century SUV will be what the Japanese automaker terms Rear Comfort mode, which in essence is a drive mode that will control the powertrain and damping response to the point where its occupants are supposedly not even able to feel when this high-riding vehicle is changing lanes.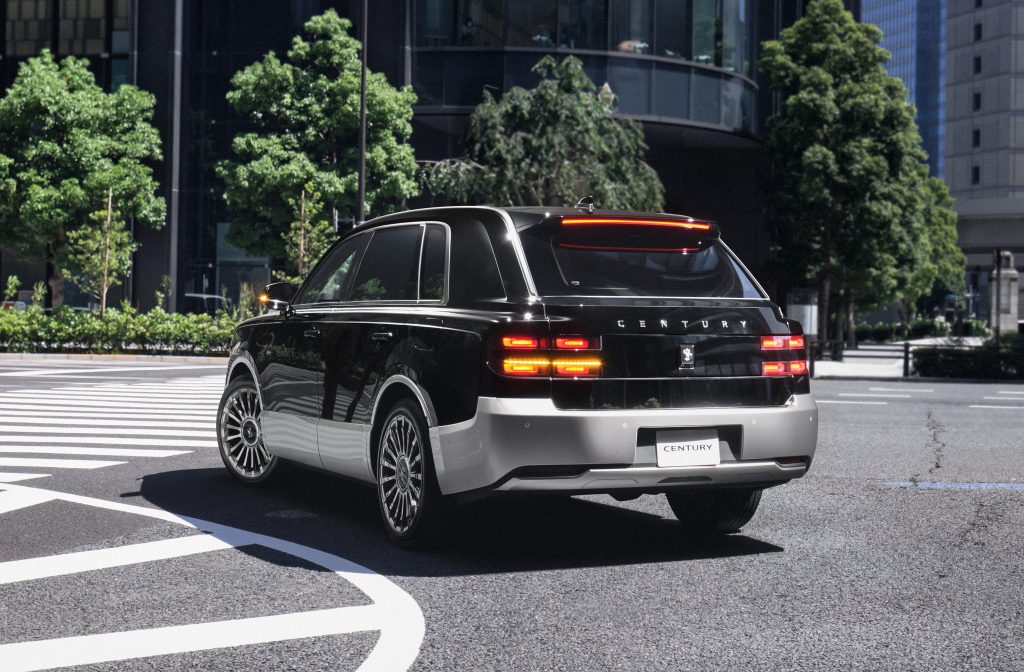 As for the overall exterior aesthetic of the Century SUV meanwhile, there is not much to say apart from that it does look somewhat like what a Toyota-ised Cullinan would look like. That said, its twin-stack horizontal LED lighting signature for its front and rear does lend it a more brutalist look relative to its regal Rolls-Royce alternative. More Yakuza cool than Windsor chic, if you catch my drift.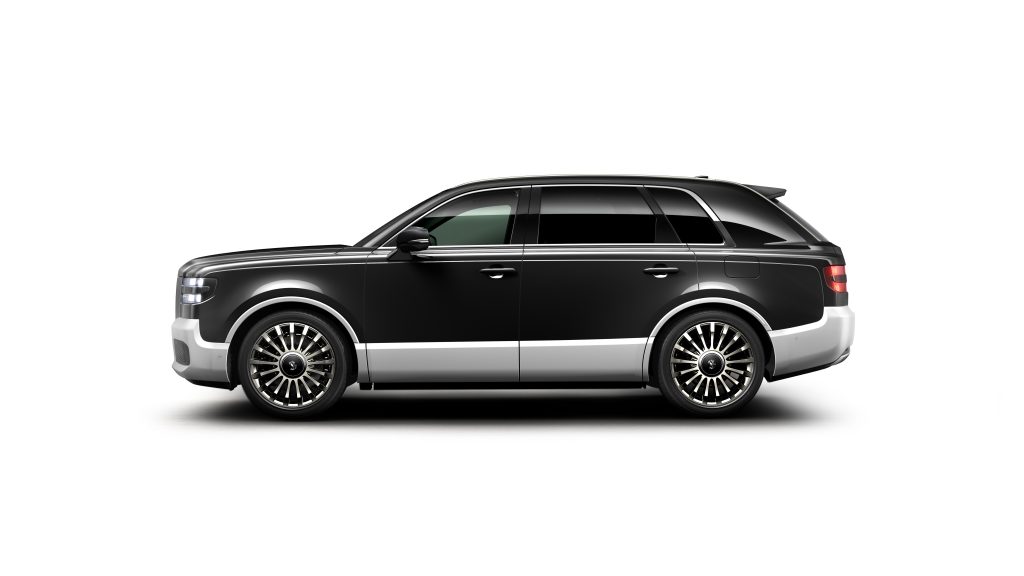 Priced from ¥25,000,000 (RM 790,000), the Century SUV will only be made available through what Toyota terms its Century Meisters dealership network in Japan, such that its interested clientele can customise their car with optional extras to best suit their requirements and tastes. Said optional extras that can be added to this luxury SUV range from the mundane upsizing of its standard 20-inch alloys to larger 22-inch items, to the extravagant fitment of rear powered sliding doors in place of its conventional hinged units. And of course with this won't be a Century if Toyota didn't offer the embroidered lace seat covers as an option too.