Uncategorized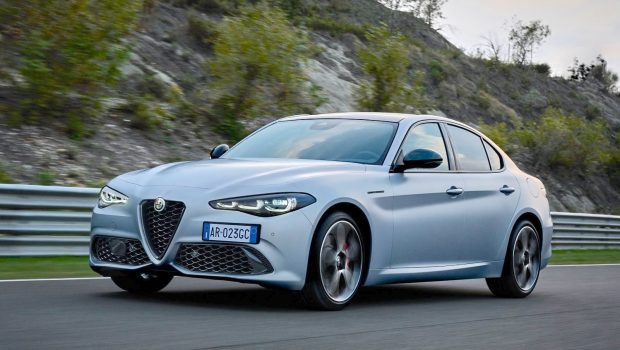 Published on October 29th, 2022 | by Hammer
0
Alfa Romeo Giulia Gets Only A Facelift After 7 Years
There is a 'new' Giulia making its debut. Well, its not all new, just a facelift and it arrives 7 years after this seductive looking Italian was first introduced.
Meanwhile, it still comes with excellence-perfect weight distribution, best-in-class driving dynamics, top-of-the-line technological and motor solutions-and to the timeless design which makes any Alfa Romeo vehicle a long-lasting "moving work of art".
Today, Alfa Romeo's distinct take on the beauty of Italian design has been made even more seductive and contemporary on both models with stylistic interventions being made on their fronts to create a clear and strong family feeling with the Alfa Romeo Tonale and the Stelvio SUV which will be available starting from February 2023.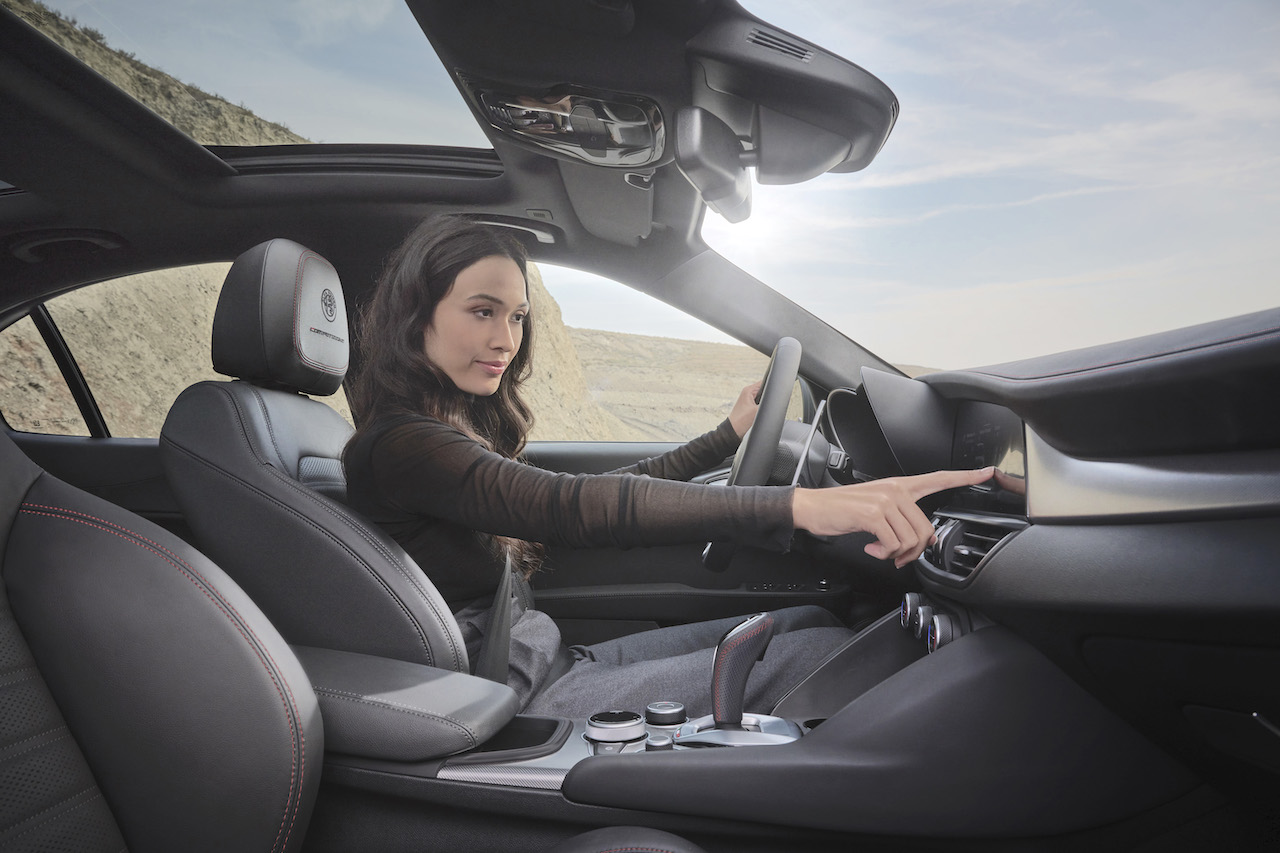 The New 'Look' And Details
Standing out on the fronts of the New Alfa Romeo Giulia is its front grille, where the logo is positioned, and the lower grilles of the two main air ducts have been given a unique finishing which provides a contemporary reinterpretation of the famous and distinct "Trilobo" grille.
In fact, the headlights are the main new feature on the front. Starting today the "3+3" lights make their debut on both models with new Full-LED Adaptive Matrix headlights.
This creates both a strong family feeling with the Tonale and, at the same time, recalls one of the brand's famous features which was introduced by the iconic Alfa Romeo SZ Zagato and the Alfa Romeo Proteo concept car.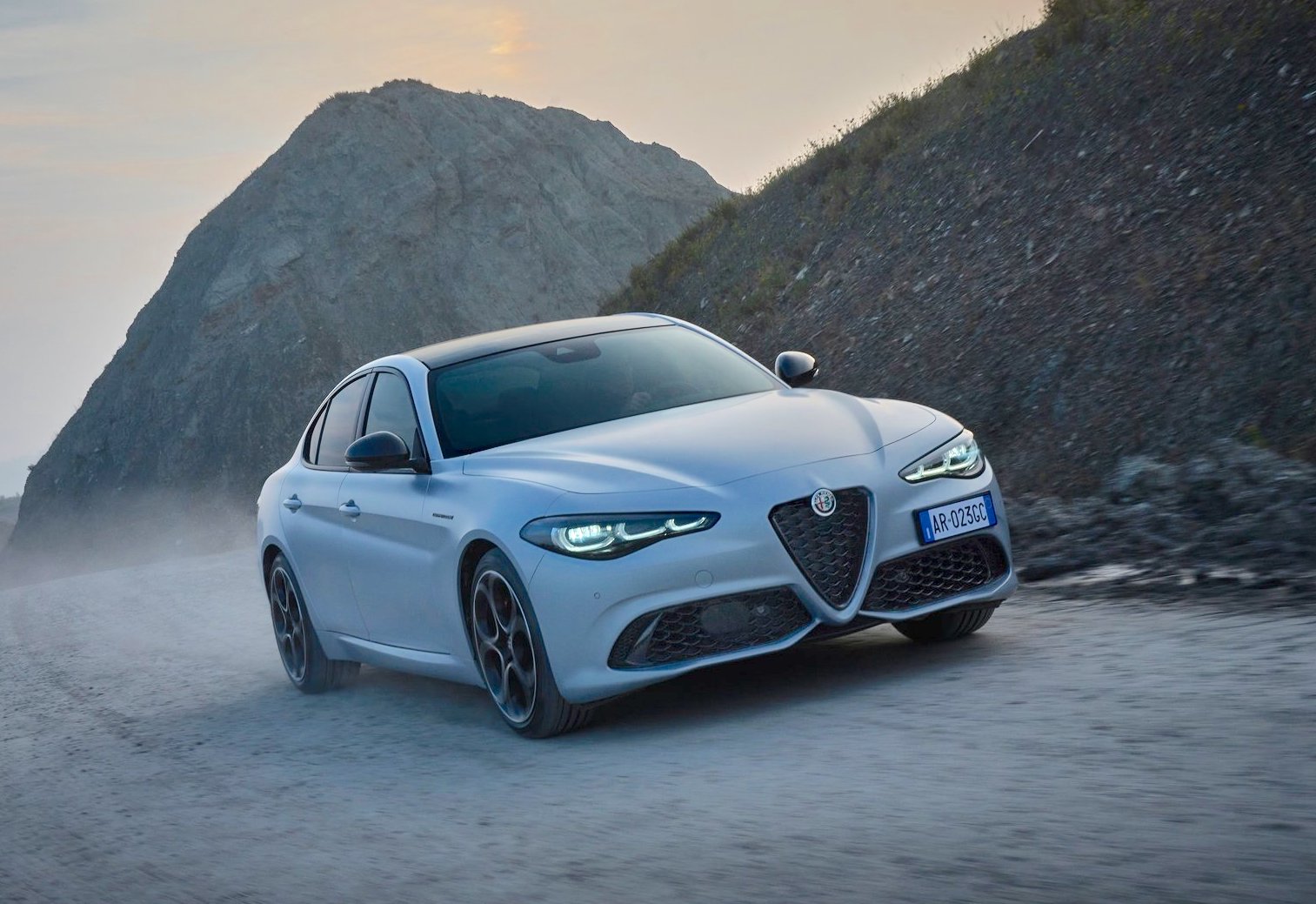 The three modules make up the New Giulia's unique frontline and supply daylight, a dynamic turn signal ensuring the best lighting conditions thanks to the introduction of two sophisticated technologies: the "Adaptive Front Lighting System", which constantly adjusts the dipped beam headlights based on the speed and driving conditions.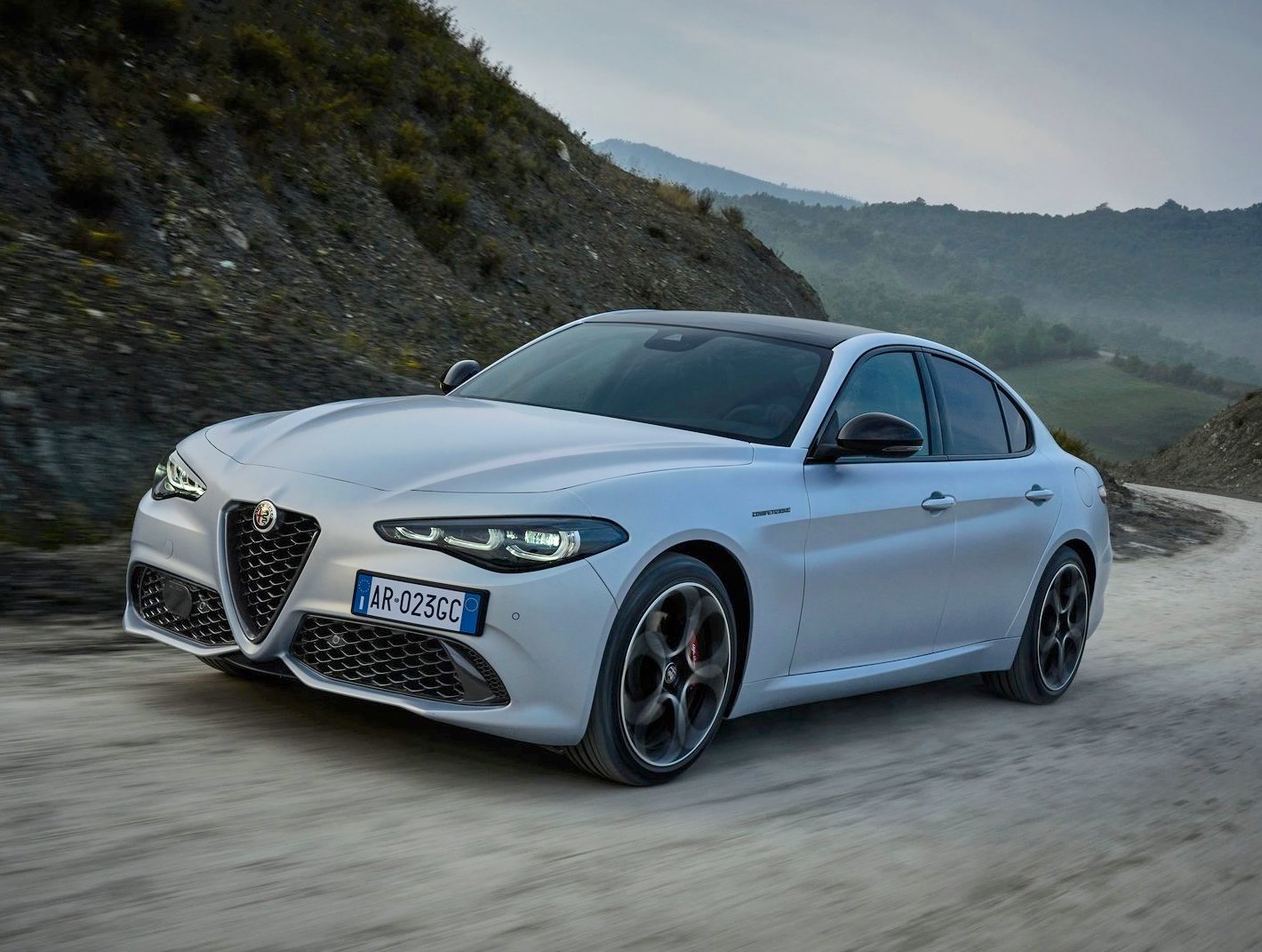 Additionally, the "Glare-Free High Beam Segmented Technology", which in poor lighting conditions automatically detects both directions of traffic to avoid blinding the other cars; and finally the "Welcome and Goodbye" device, a function which turns on every time the driver closes or opens the car.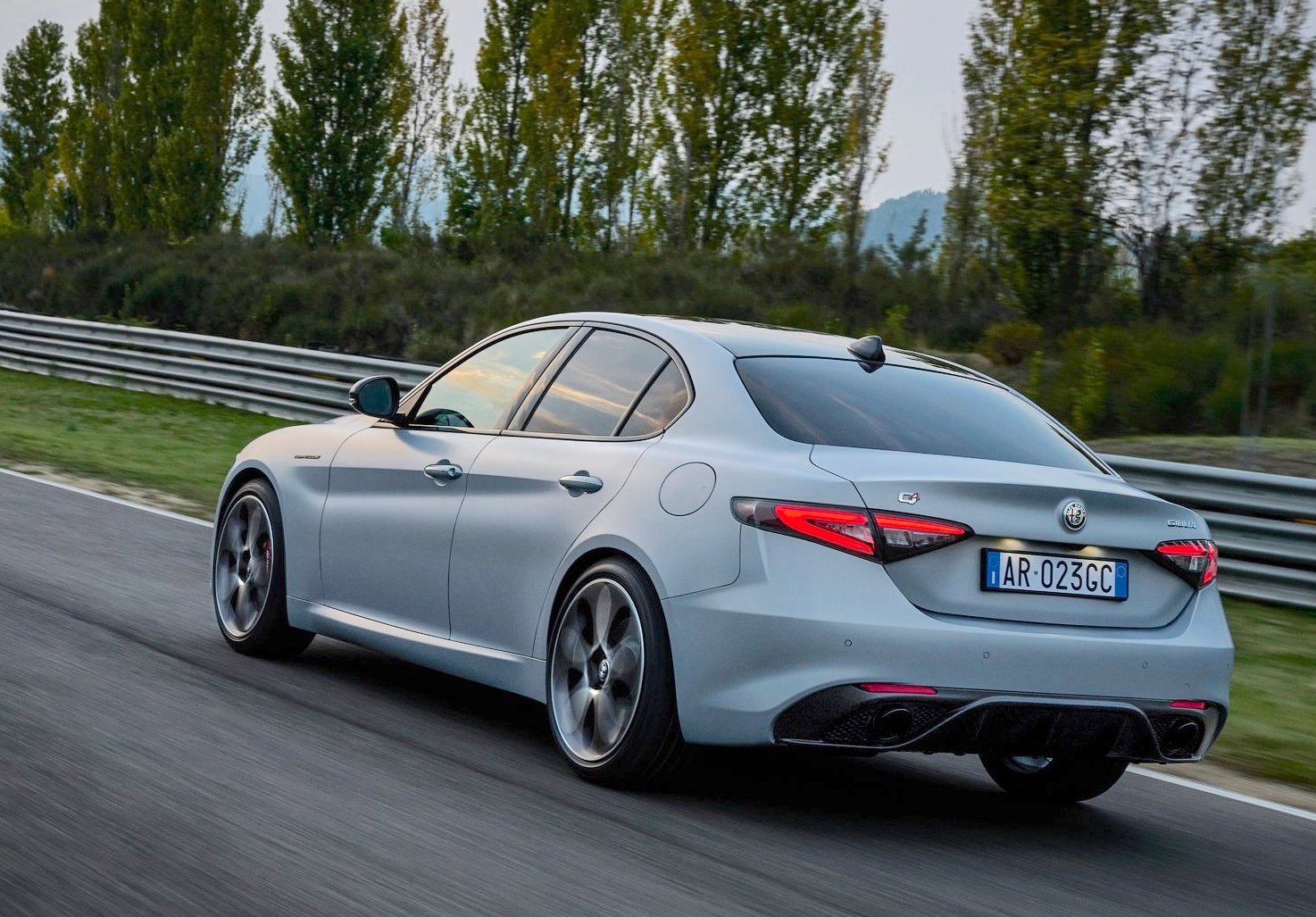 All of this means more efficiency-in terms of duration and energy savings-and greater safety due to less stress on the eyes and increased driving comfort.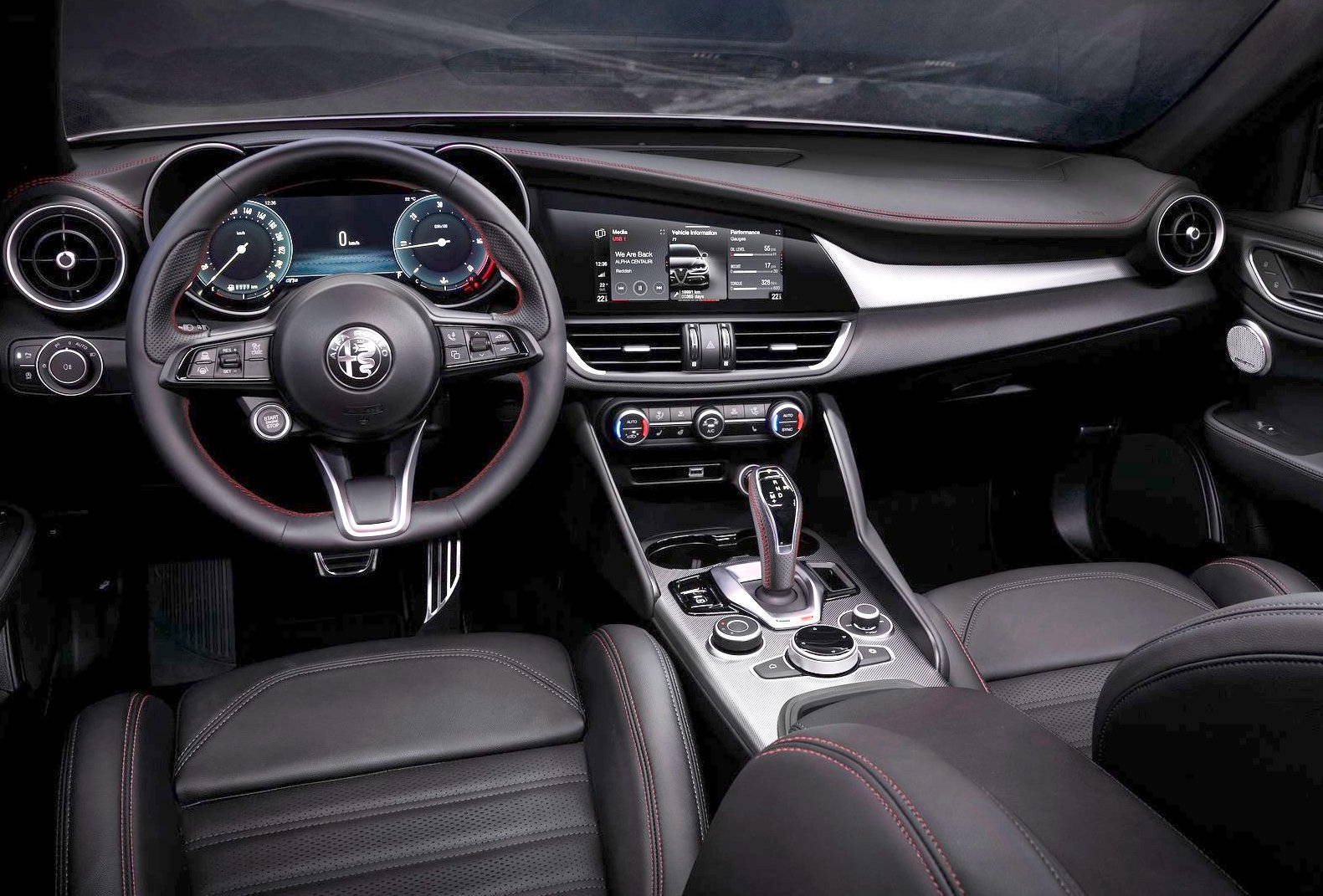 The layout of the group of rear LED tail lights, which provide the perfect combination of style and sophisticated technologies, have also been made over to accentuate both models' sporty souls.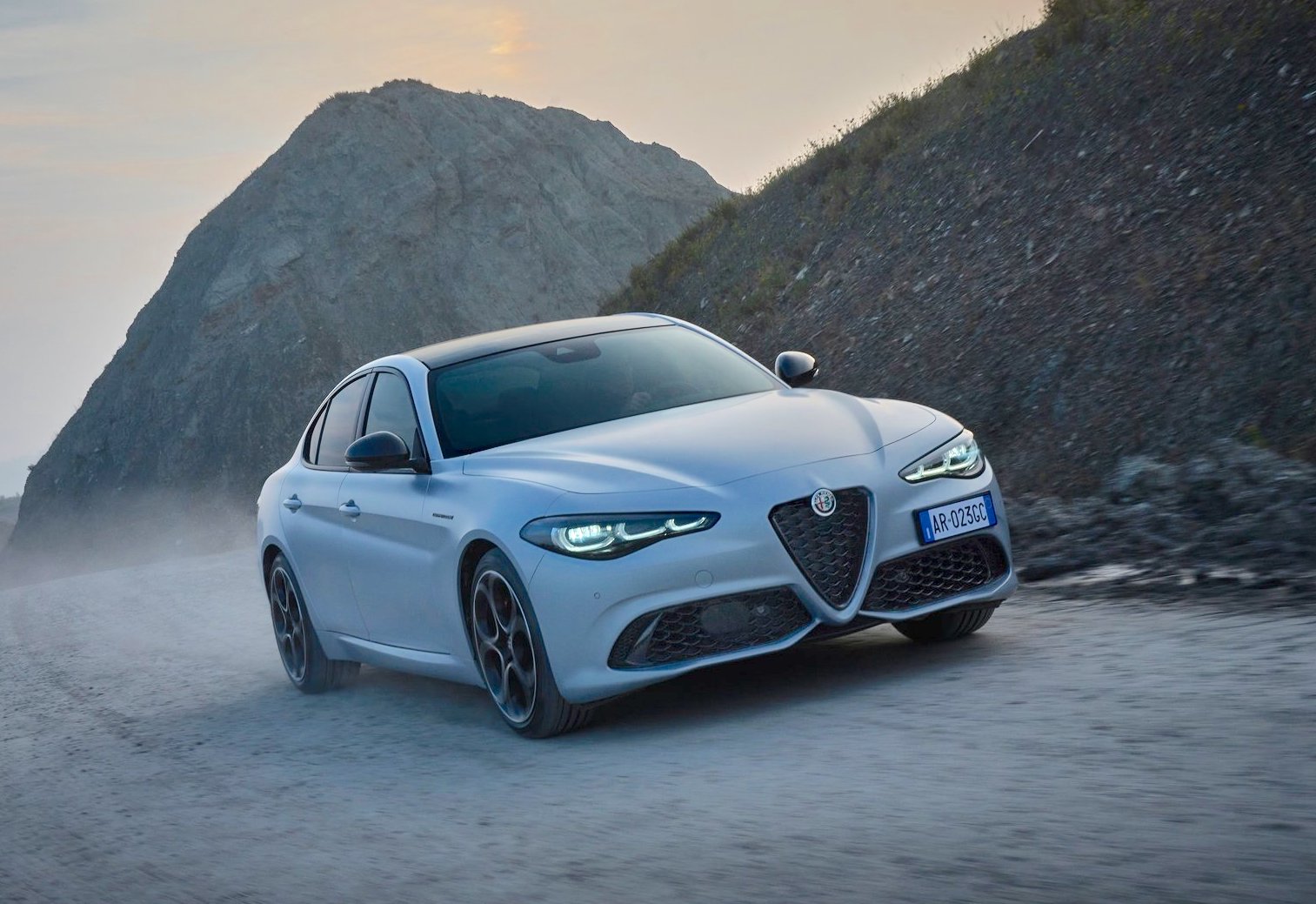 Specifically, the New Alfa Romeo Giulia has new tail lights in glass with a transparent finish.
What about powertrain? So, there are four distinctive trims which are all capable of responding to the customers' need to feel at one with their vehicles.
Interestingly, little has been done in this area. This latest Giulia will still have a rear-wheel drive 160bhp diesel version and, the all-wheel drive 280bhp gas and 210bhp diesel engines.