Automotive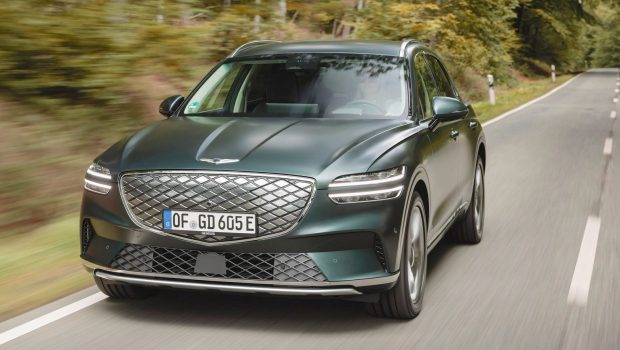 Published on October 29th, 2022 | by Hammer
0
Genesis GV70 Electric Luxury SUV Unveiled
Based on the GV70 SUV, this all new electrified GV70 has been carefully engineered and evolved to maximise the advantages of its innovative and powerful electrified drivetrain.
This new SUV comes soon after Genesis management announced that they will be a pure EV manufacturer from 2025, which is just 2 years away.
Last year August, genesis showed its first EV, the GV60 which was more like a super luxury Hyundai IONIQ 5.
Meanwhile, how comes a brand new EV from Genesis, the GV70 and it comes with unique styling cues, sustainable materials and an advanced 800 V architecture. This Electrified GV70 establishes new standards in the premium BEV segment.
Over the course of tens of thousands of kilometres development against class benchmarks, Genesis engineers have honed Electrified GV70's suspension and drivetrain to deliver premium standards in driver engagement, refinement and technology.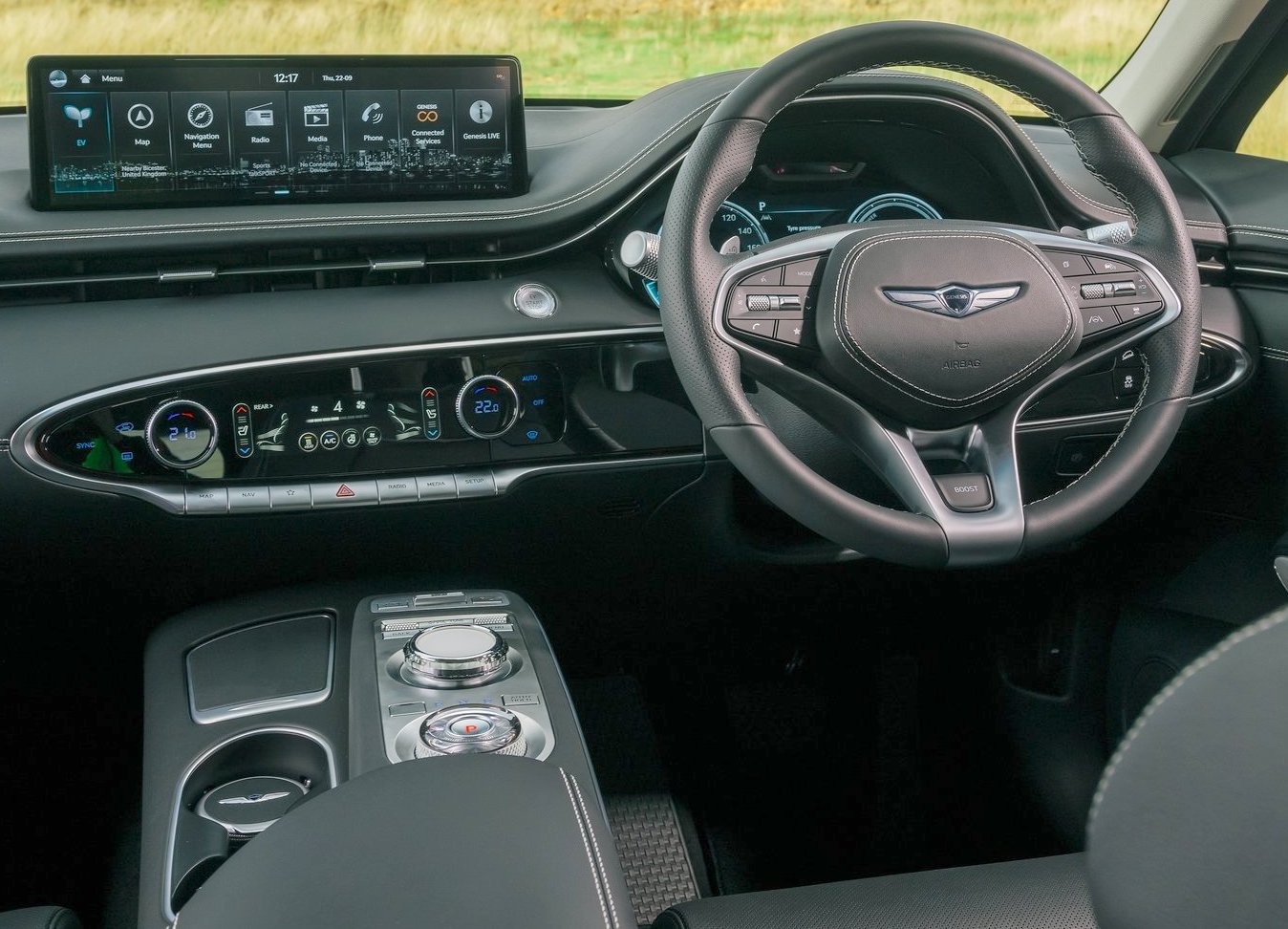 POWERFUL AND ASSURED IN ALL CONDITIONS
From the outset Electrified GV70 has been developed as a world-class fully electric SUV to meet the needs of the most demanding drivers, with a particular focus on delivering agility and comfort.
With cutting-edge electrical architecture, sophisticated chassis technology, a low centre of gravity and an exceptionally strong structure, Electrified GV70 delivers a confidence-inspiring range and exceptional comfort and refinement, while retaining Genesis' trademark entertaining and assured handling as well as sure-footed confidence off the beaten track.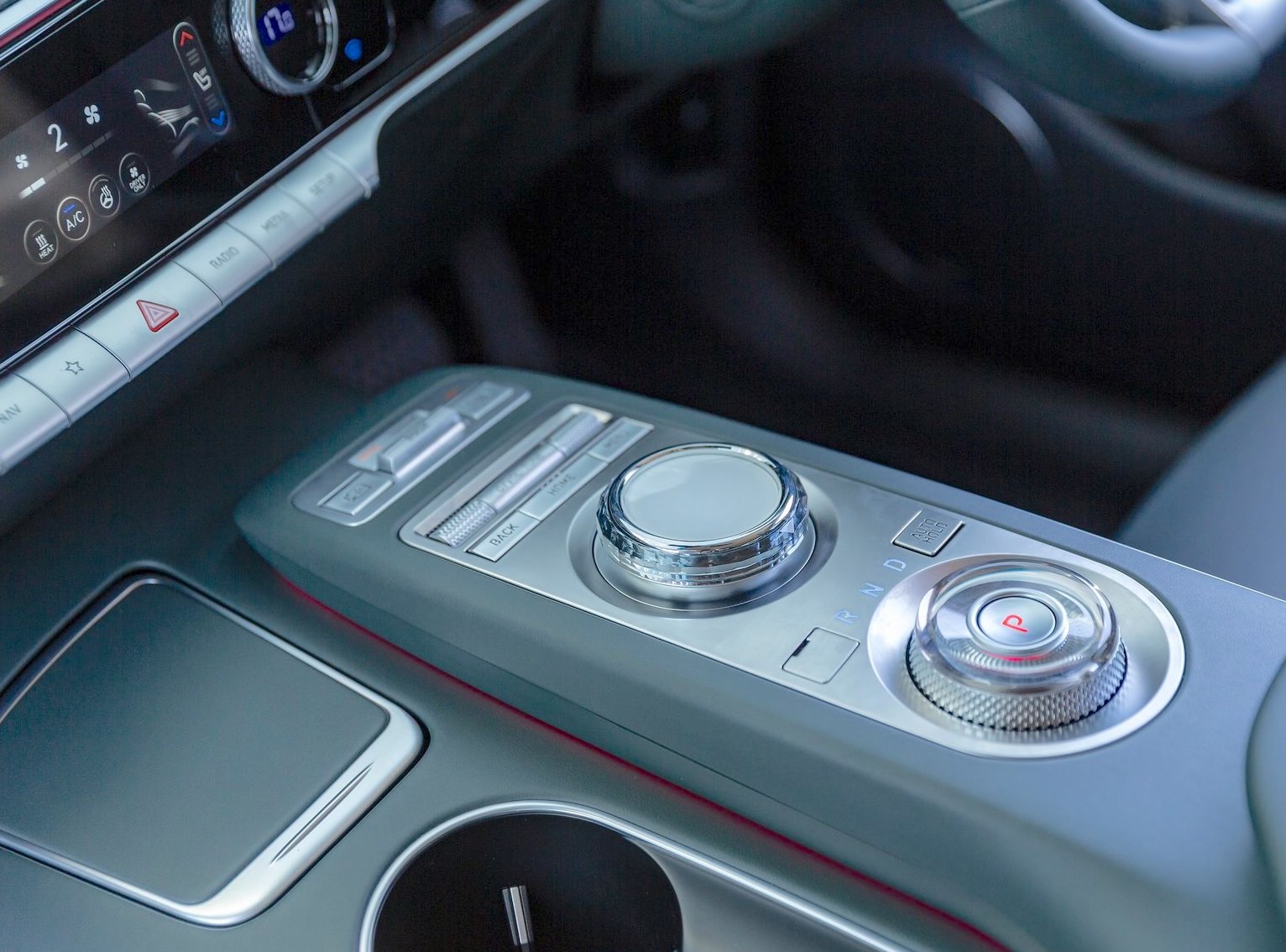 Mounted low between the front and rear axles is Electrified GV70's 77.4 kWh lithium ion battery, its location helping provide optimal weight distribution and a low centre of gravity. This delivers both improved cornering performance and driving stability at high speed.
Battery safety is ensured through a strong support structure that features energy load paths to protect the lithium ion pack, plus energy-absorbent sections of the body and chassis.
Premium refinement and comfort also come as standard, with Electrified GV70 featuring the brand's state-of-the-art Active Road Noise Cancellation (ARNC) to eliminate noise from the road while refinement is further enhanced by the triple-sealed door surrounds and enhanced sound insulation.
In addition, the Electronically Controlled Suspension with Road Preview, delivers excellent ride quality by using information supplied through a facing front camera to automatically ensure the adaptive dampers are precisely calibrated to cope with any upcoming obstacles, such as speed bumps and potholes.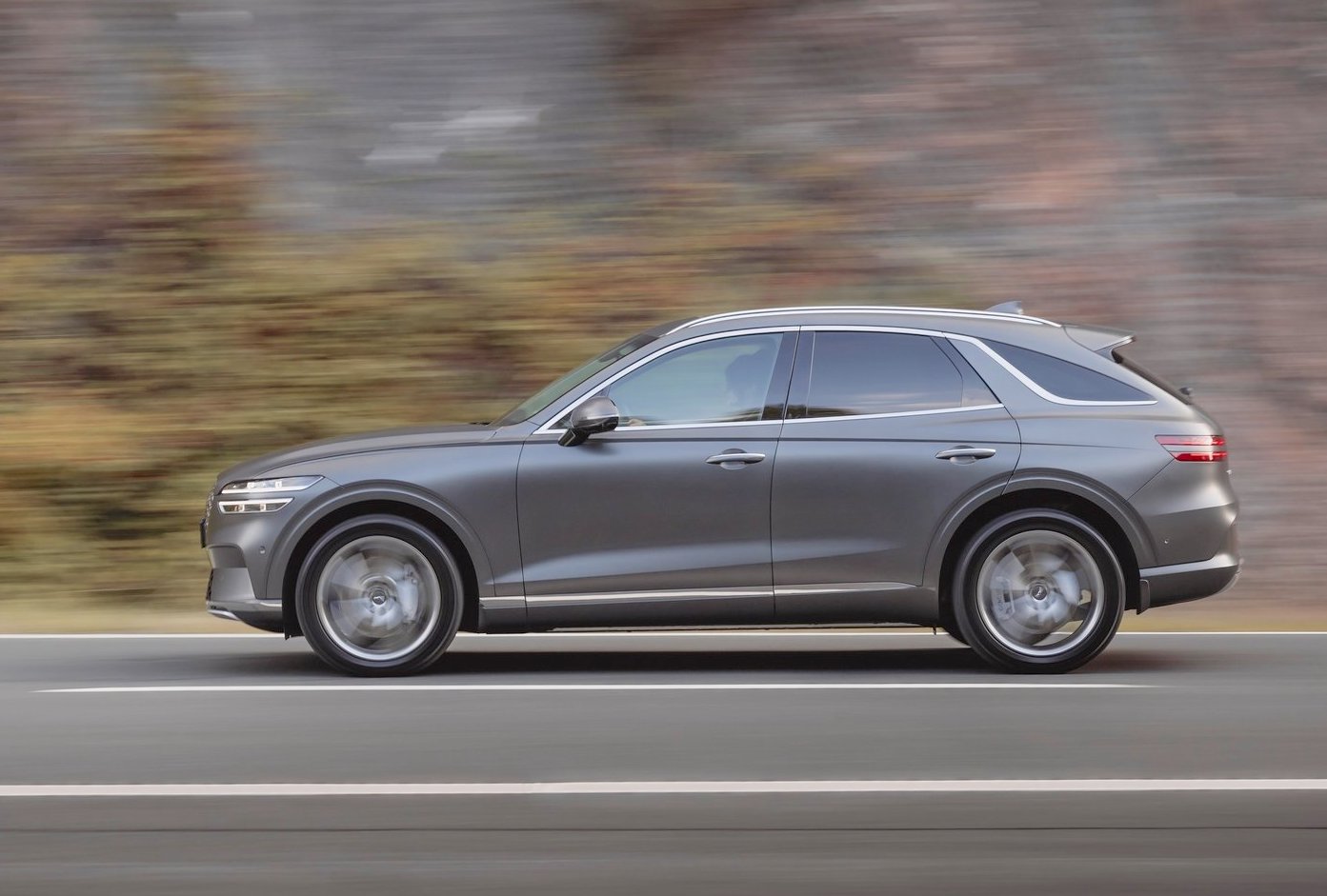 CLASS-LEADING ELECTRIC ARCHITECTURE
A key target in the development of Electrified GV70 has been designed to make the switch to electrification for owners as stress-free and user-friendly as possible. Using innovative electrical hardware and software, Electrified GV70 features a flexible multi-charging system that delivers stable and simple recharging of the battery across a wide range of chargers, including fast, rapid and ultra-fast devices.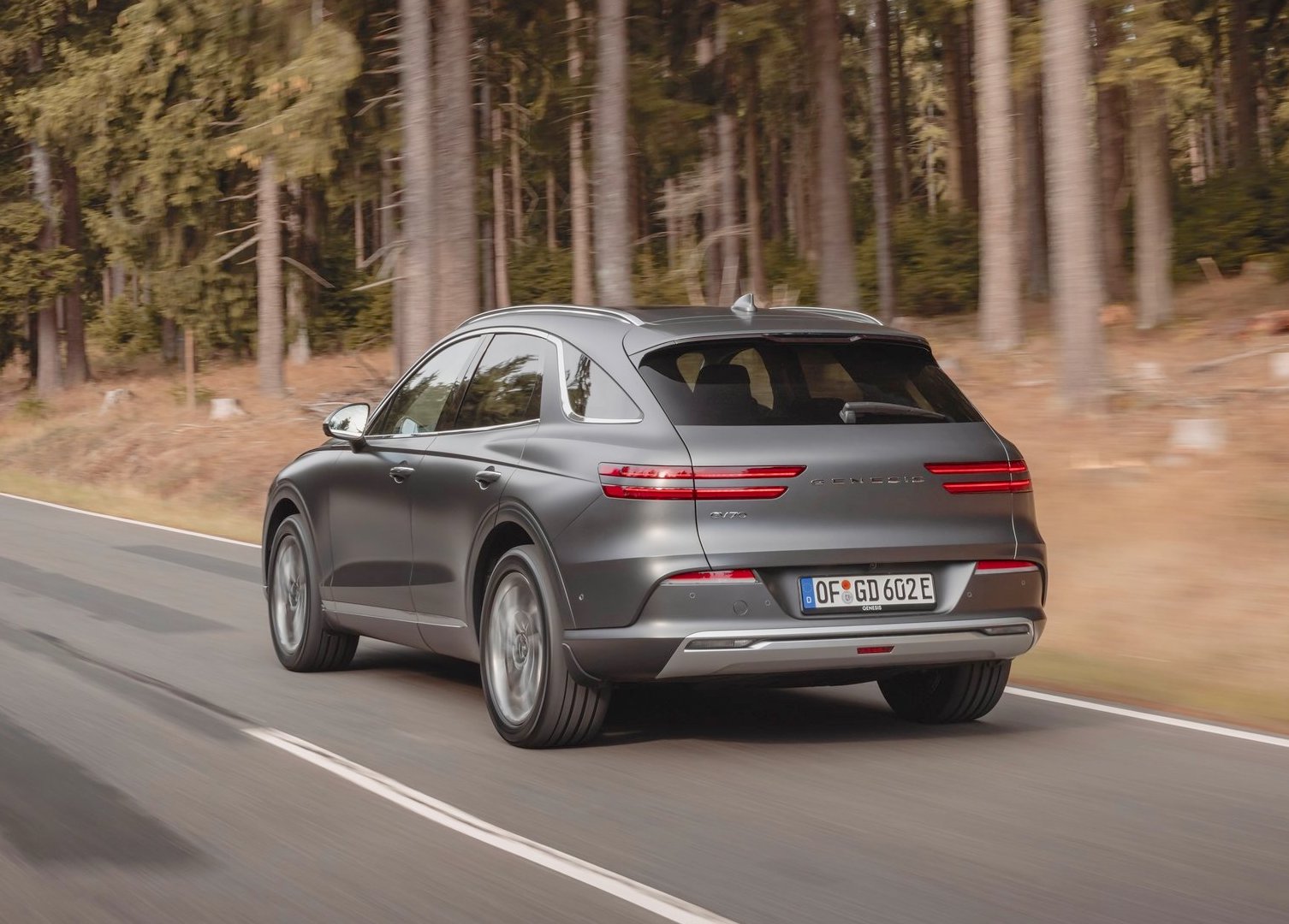 Key to Electrified GV70's performance is a state-of-the-art electrical architecture that allows both 800 Volt and 400 Volt multi-charging without the need for additional components or adapters. This innovative and patented technology automatically manages the motor and the inverter to provide stable charging regardless of the infrastructure.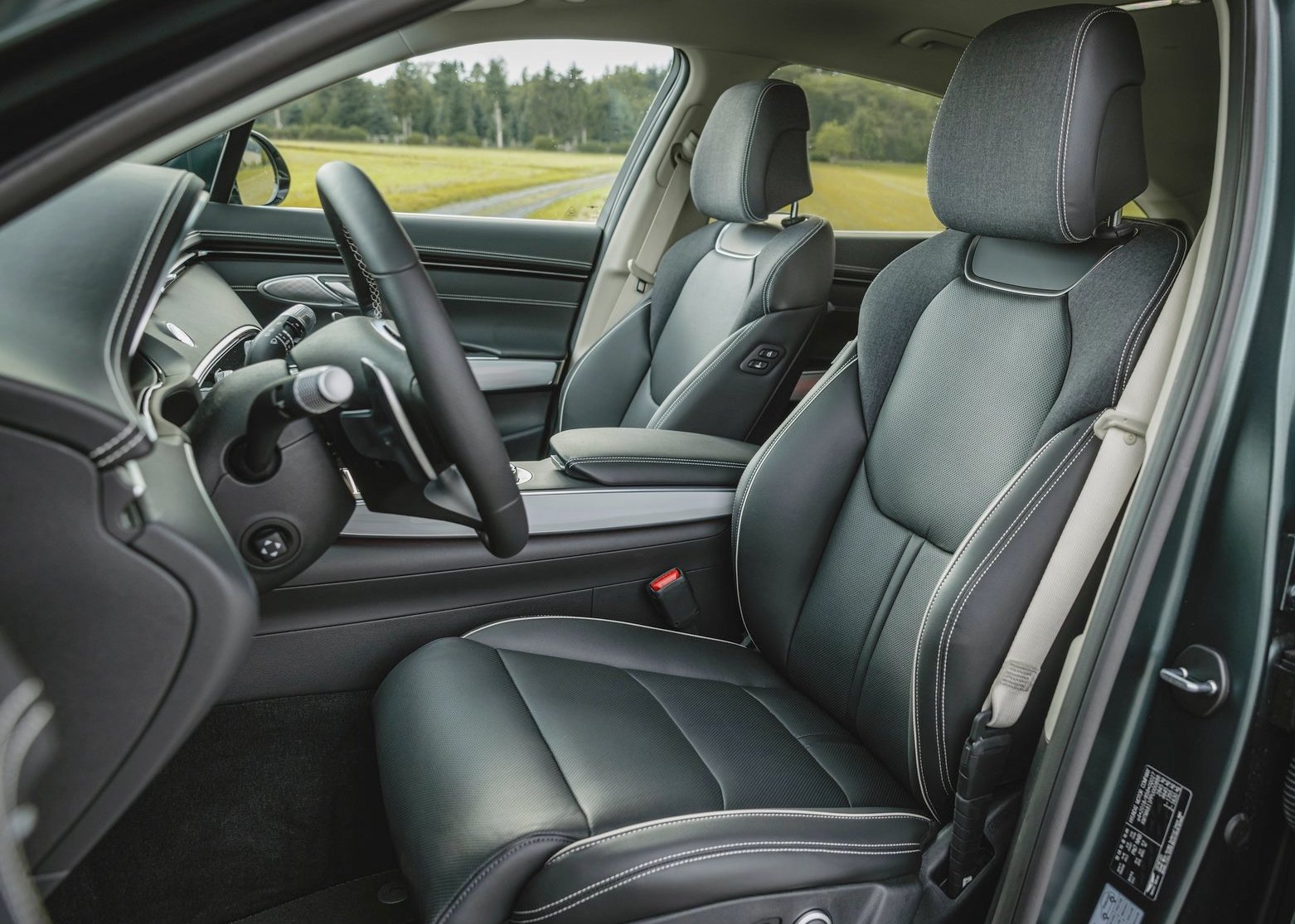 When charging using a 350 kW charger at 240 kW peak capacity with the ultra-fast Direct Current (DC) charging function, Electrified GV70's battery can be replenished from 10% to 80% in just over 18 minutes.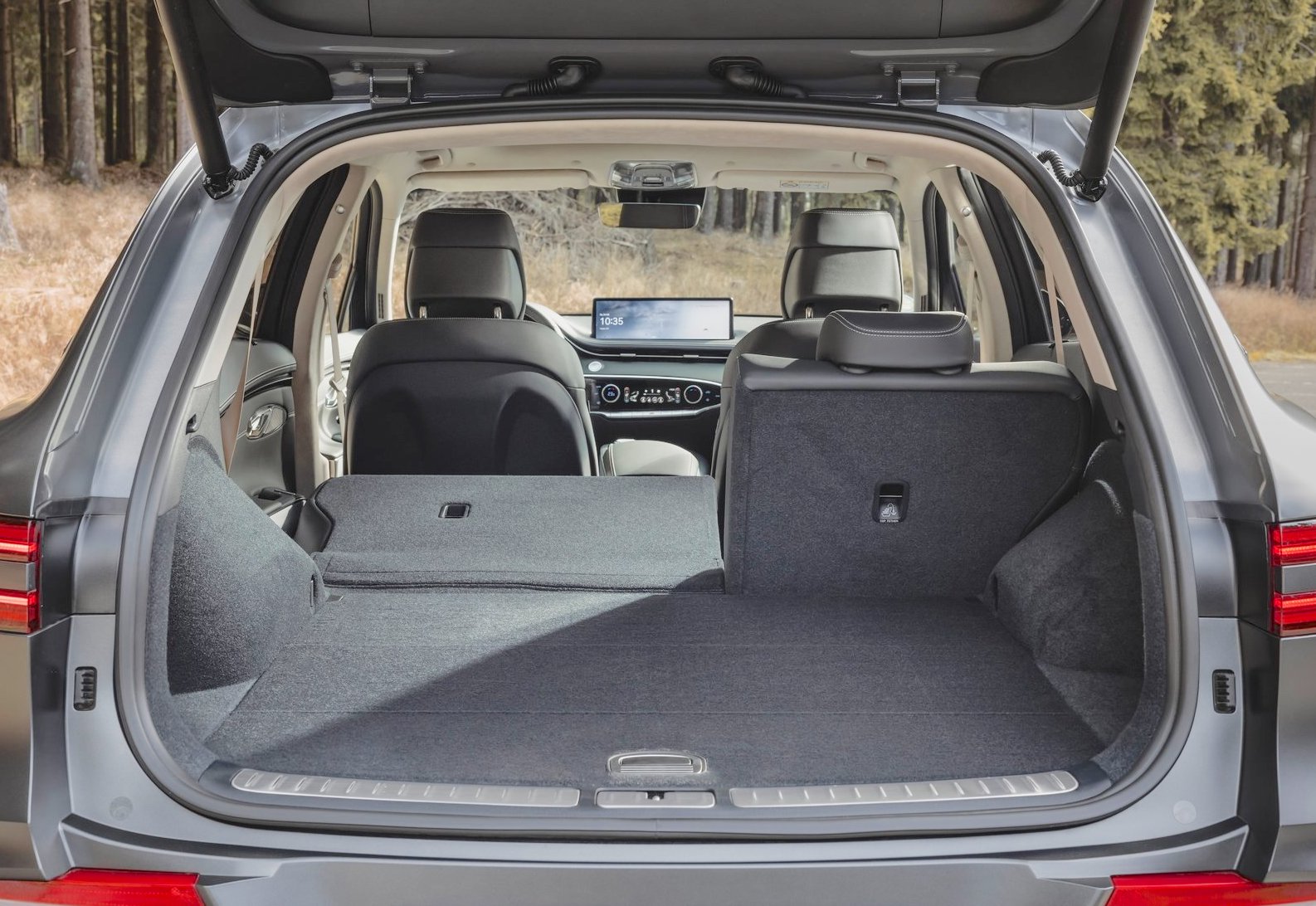 Furthermore, Electrified GV70 features a carefully developed battery conditioning function that manages the battery's temperature to ensure optimal performance in all conditions.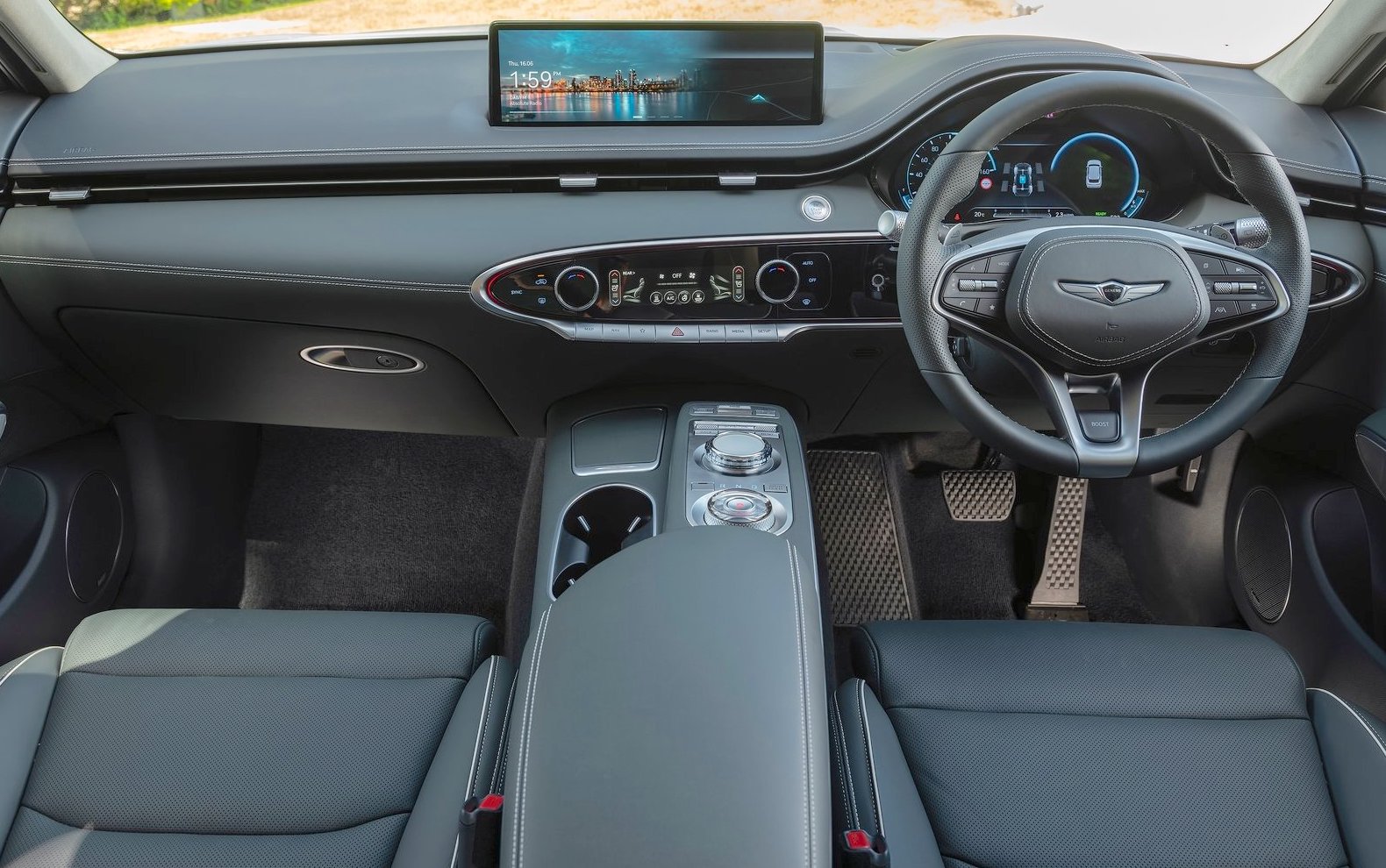 The state-of-the-art system not only preheats the cells to secure better efficiency when the battery temperature is low, but can also minimise the amount of charging time by optimising the battery temperature for arrival at a rapid charger location that has been programmed into the car's sat-nav system.
Finally, Genesis Electrified GV70's unique electrical architecture features an innovative V2L (Vehicle-to-Load) function that allows the car to be used as a mobile power source. Supporting a 3.7 kW power supply, it gives owners the freedom to use a variety of electrical devices regardless of location, such as when enjoying outdoor activities.
From laptop computers to electric bicycles, Electrified GV70 can keep them topped-up and ready to go when customers are out and about. Depending on the device, owners can access the car's power using either the external charging port in the front grille, or by plugging into a traditional domestic electrical socket in the luggage area.
Exceptional electric powertrain
Genesis Electrified GV70 is designed and engineered to deliver a strong emotional connection, both visually and from behind the wheel. Delivering on this promise, Electrified GV70 is available exclusively with a powerful dual motor, all-wheel drive (AWD) set-up that delivers max 360 kW (490PS / 483BHP) for refined and effortless progress.
This set-up uses a pair of 180 kW electric motors – one driving the front wheels and the other the rears -for AWD traction and safety. Like all Genesis BEV models, Electrified GV70 marries driving range and performance with luxury and comfort.
By accentuating the key dynamic advantages of an electrified powertrain, Electrified GV70 further enhances the brand's commitment to exceptional comfort and refinement.
A full 180 kW of power on each motor is possible with the Boost Button which delivers an additional 20 kW to each motor, bringing max power up from 320 kW to 360 kW. When the Boost Button is not being used, Electrified GV70 uses 160 kW of power on each of the dual motors.
Both motors feature the brand's new power electric (PE) system, which consists of the motor itself, a single-speed reduction gear transmission and an inverter. These three components are integrated into a compact module, which ensures exceptional performance as well as efficiencies in both space and weight.
Each motor also contains a bespoke rotor and ball bearing design that allows it to spin at up to 19,000rpm, which is an increase of to 70% compared to existing motors. The use of hairpin winding technology also allows for a 20% higher drawing rate than in similar motors.
As a result, Electrified GV70 delivers exceptional performance, with instant and powerful acceleration that's delivered in a seamless and near-silent surge.
Yet this power can be accessed with a level of accuracy unheard of in an internal combustion engine car, creating a sense of confidence and calm to go hand-in-hand with the thrilling acceleration. Electrified GV70 has an exceptional WLTP range of 283 miles.
Enhancing the driving excitement of Electrified GV70 is a thrilling Boost Mode that helps give the car an even more dynamic and luxurious feel on the road.
Accessed using a button on the steering wheel, this feature instantly unleashes an additional 40 kW for around 10 seconds, taking power to an incredible 360 kW (490 PS / 483 BHP) for even faster and safer overtaking or quicker acceleration from a standing start, with the 0-62 mph / 0-100 km/h time dropping from 4.8 seconds to a rapid 4.2 seconds.
Electrified GV70 is also the latest Genesis model to feature advanced Active Sound Design (e-ASD) first seen on GV60. By monitoring the vehicle's speed, the position of the accelerator pedal and the selected driving mode, this state-of-art feature delivers various virtual driving sounds through the speakers of the audio system.
Three sounds are available, with each capable of being customised by the driver to suit their preferences in terms of detailed volume control and pedal response. The 'Futuristic' setting symbolises the direction of future mobility, while the soft and sporty 'G-Engine' sound aims to evoke the noise and character of an internal combustion engine. Finally, the 'E-Motor' sound reimagines Electrified GV70's authentic electric motor sounds.
On top of its dynamic performance, Electrified GV70 also delivers the refined and luxurious driving experience that has become a Genesis hallmark. Benefitting from a range of Innovative and thoughtful features, Electrified GV70 enhances driving pleasure, comfort and efficiency whatever the road conditions.
As an example, Electrified GV70 benefits from the same Genesis Disconnector Actuator System (DAS) already seen on the GV60 and Electrified G80.
This sophisticated system is able to quickly and smoothly connect or disconnect the front motor from the drive wheels, allowing Electrified GV70 to switch smoothly and freely between rear-wheel drive (RWD) and AWD depending on the demands being made on the system, minimising power loss and ensuring efficient driving.
This system works in partnership with the Smart Regeneration System 2.0, which helps maximise energy regeneration by automatically adjusting the regenerative braking capability according to traffic data and navigation map information.
By doing this, the set-up more effectively channels energy that would otherwise be lost back into the battery, helping towards Electrified GV70's 283 mile range.
Further enhancing efficiency of Electrified GV70 is the i-Pedal (Intelligent Pedal) mode that allows the driver to accelerate, decelerate, and stop using just the accelerator pedal alone.
Not only does the i-Pedal encourage a more intuitive and relaxing way to drive, it boosts efficiency by maximising the amount of energy that is recaptured when slowing, feeding it back into the battery. Drivers can adjust the braking force to suit their preference by selecting from three different modes using the wheel-mounted paddle-shifters.
Particular attention has been paid to the EPAS (Electronic Power Assisted Steering), with careful calibration resulting in exceptionally natural response and weighting. The steering allows confidence-inspiring stability at high speeds without compromising Electrified GV70's connected feel and agility through corners.
Electrified GV70 also utilises the brand's advanced EDTVC (Electronically-assisted Dynamic Torque Vectoring Control), which can subtly brake an inside wheel when the car is cornering. This system helps improve agility and reduce understeer by directing greater torque to the outside wheels, helping more effectively rotate Electrified GV70 into a bend, enhancing driver confidence and control.
Exceptional braking performance comes as standard thanks to the addition of the IEB (Integrated Electric Booster) that offers a more progressive braking performance, lower noise levels and increased stability compared to a traditional vacuum system.
Furthermore, Electrified GV70 benefits from larger diameter discs front and rear compared, while the fronts employ powerful four-pot calipers for even more confidence-inspiring stopping power.