Uncategorized
Alfa Romeo Gathering In Putrajaya This Weekend
The sight and sounds of Alfa Romeo classic and modern engines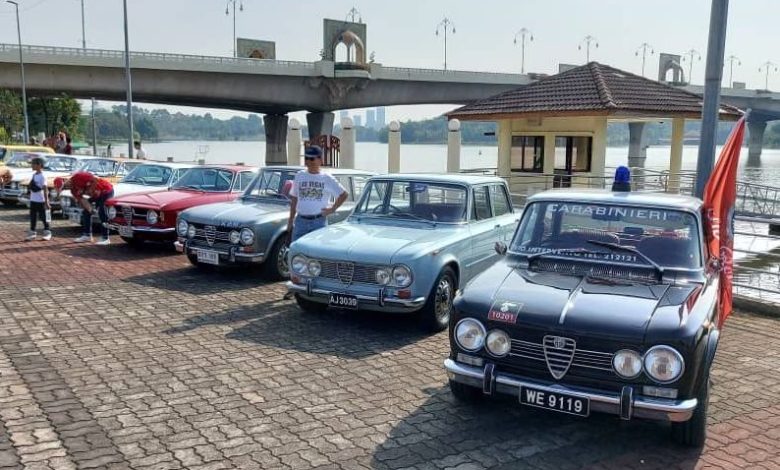 Every year without fail the Malaysian Alfa Romeo owners club will hold the annual get together and dinner. Year after year the crowd of curious and interested on-lookers get larger and the raspy note of the engines can be heard across the administrative capital, Putrajaya.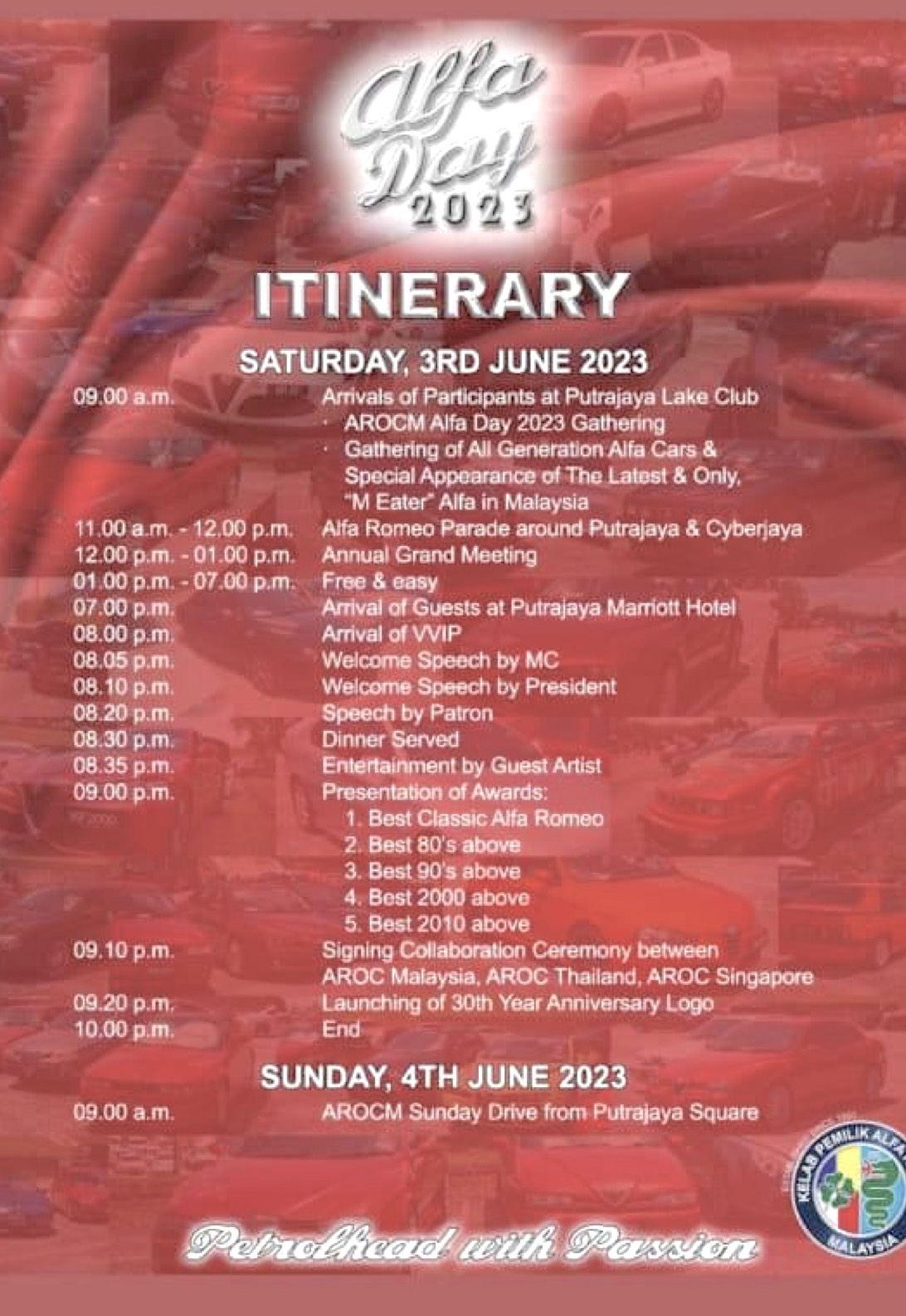 This year is rather special as its is the 30th anniversary of this passionate group and here below are some of the pictures from earlier this morning shared by our contributor, Vishal.
Meanwhile, the current and also classic Giulia can be seen in the same car park. This 112 year old brand never fails to get smiles from other car drivers.
Older enthusiasts still fondly remember a time when Alfa Romeos were a common sight on Malaysian roads and there was even a time when the Malaysian police were catching criminals in Giulia and Alfettas cop cars.To many a petrolhead, the Milanese marque could be distilled to gorgeous styling and characterful engines.
Underneath any Alfa bonnet, usually sculpted by one of the many legendary Italian design houses, would be an engine that will set the heart of any car enthusiast racing. These range from rev-happy twin cams of old to the newer peppy twin-spark variety. And lest we forget the iconic soulful V6 burble that comes from an Alfa Busso.
So, will Alfa Romeo make an official return to Malaysia anytime soon? Or will it remain a forgotten brand like its relative, FIAT?
Meanwhile, Alfa Romeo has a lineup of vehicles, a SUV, a crossover on sale and soon, there will be revival of iconic nameplates like GTV, Sprint Veloce and maybe even the Alfetta.
Now, with Stellantis having a regional office and also assembly plant in Gurun, Malaysia, the return of Alfa seems very possible. We have already seen the re-introduction of Peugeot under this new organization in partnership with Bermaz Auto Alliance.
Alfa left many markets in the past decade due to fledging reliability and lack of new products. Still, the interest on social media for classic and also modern Alfa's remain high.
This is due to the uniqueness of their designs, timeless one might say, and the ability to continue being desirable amongst luxury and also middle class car buyers.
When it comes to Alfa Romeo, exclusivity is much more than the limited number of vehicles on the road. Alfa Romeos are unique. Really unique. Whether the distinctive grille, eye-catching logo or exquisite engine, 'Alfa's' stand out in a world of conformity.