Cars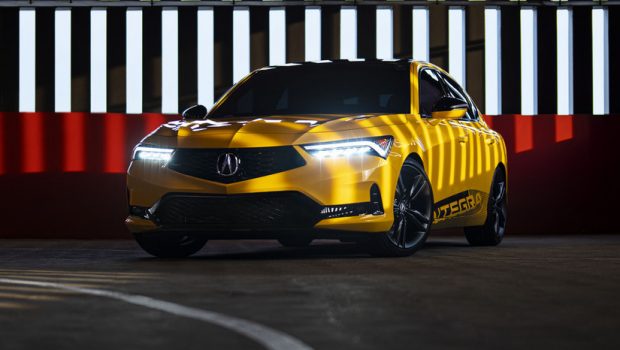 Published on November 13th, 2021 | by Joshua Chin
0
Did Acura Drop The Ball When Reviving The Integra?
Think of this new Integra as a tarted up Civic SI hatchback and you're (unfortunately) not far off. 
It would seem that retro revival season is currently in full swing within the auto industry these days, with every automaker seemingly having revitalised its past icons for another shot in the present day. 
Some automakers have nevertheless done better than others in bringing back its dead nameplates though, like Ford with its Bronco and unlike Lamborghini with its Countach. So where then does Acura stand then, with its recent revival of the Integra?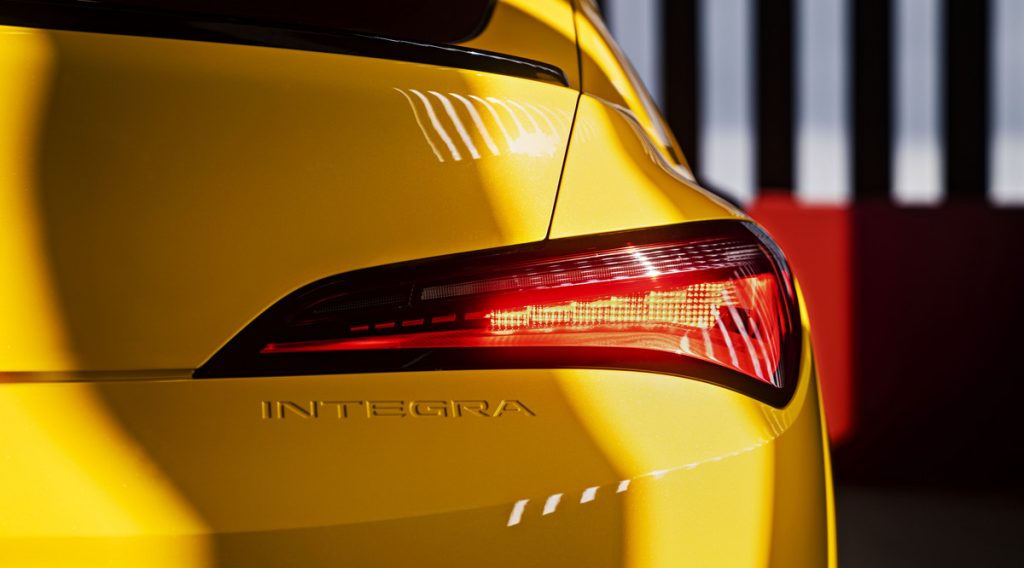 Well having been finally officially revealed in its prototype form at least, reactions from the vocal enthusiast crowd online at least have unfortunately ranged from tepid excitement to resigned disappointment. Reactions that were a far cry away from all the hype and hubbub that ensued when Acura first teased that it will be bringing back the Integra nameplate a couple months ago, after a near 20 year absence. 
This meh reaction however by the enthusiast crowd was unfortunately to be expected, as petrolheads all seemed to have been wearing their rose tinted glasses when the reminiscing about the Integras of the past. Though Acura does actually have to bear some of this burden too, as it had decided to revive its iconic coupe nameplate into a four-door fastback after all.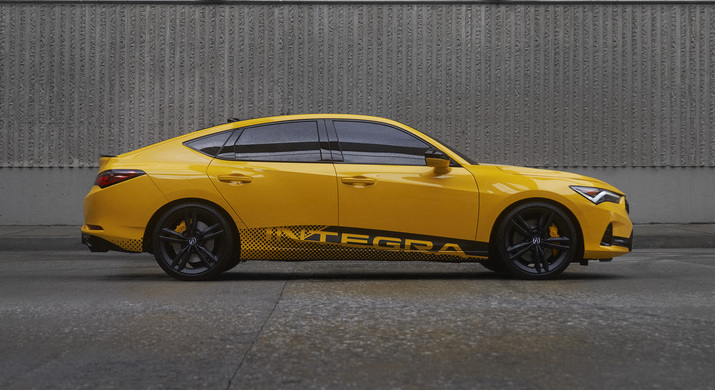 Sure, a four-door fastback will surely be a larger volume seller than a coupe. It is also worth highlighting that the Integra name had actually always featured on a practical sedan shape, alongside its more well known two-door sibling. It does however still smack a bit of design by community to tack on an extra set of doors to what is an iconic coupe nameplate, particularly when considering the likes of the Toyobaru twins prove that these is still more than sufficient demand for a cheap and cheerful sports car. 
And in speaking of its design meanwhile, those two extra doors had meant that the Integra has to now sport a rather awkward rear three quarter profile, with a rump that is higher than it ought to be for a truly sporty exterior aesthetic. Though credit where credit is due, Acura has actually done a rather good job with the rest of the styling this new four-door fastback, with its sharp front — that comes complete with the Integra name embossed under the driver's side headlight — garnering particular praise from those who saw it.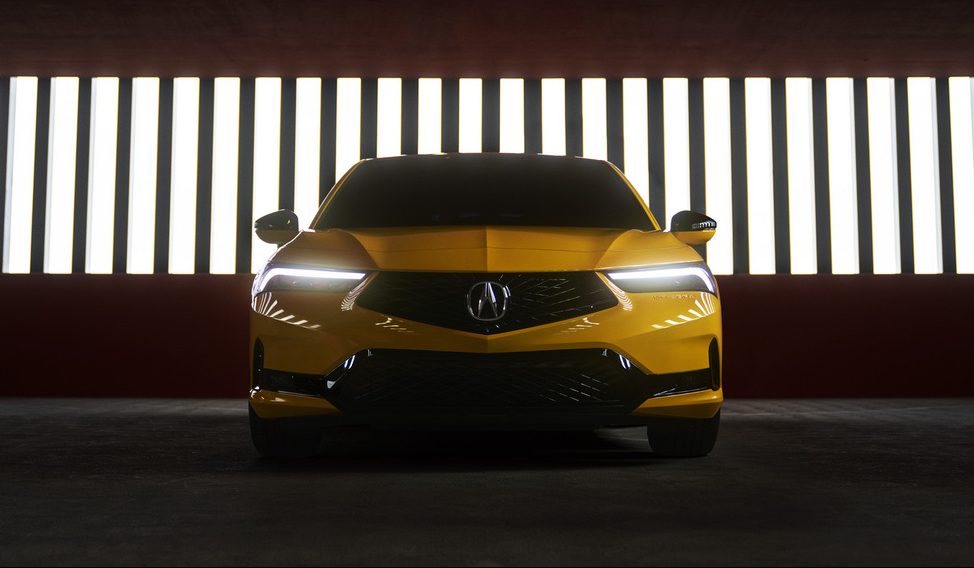 In continuing with the good points too with this Integra, Acura has also announced that a limited slip differential will be standard alongside an available 6-speed manual transmission, which in turn means that it should at least be able still retain the fine handling characteristics that made its predecessors so special. What is perhaps not so special though about this Integra will be what exactly is driving its front wheels, as under the hood (from launch at least) is likely to be the sole choice of a modestly powerful 200 hp 1.5-litre turbocharged four-pot shared with the new Civic SI. 
Acura has not yet revealed what the interior of this new Integra will look like, nor officially confirmed the all-but-certain arrival of a sportier Type S version (with a more potent mill borrowed from the Civic Type R and perhaps even the automaker's rather excellent Super Handling all-wheel drive system) in the near future. It has however stated that more details are to be revealed in due course, before this made-in-USA $30,000 (RM 125,000) fastback lands North American dealerships next year.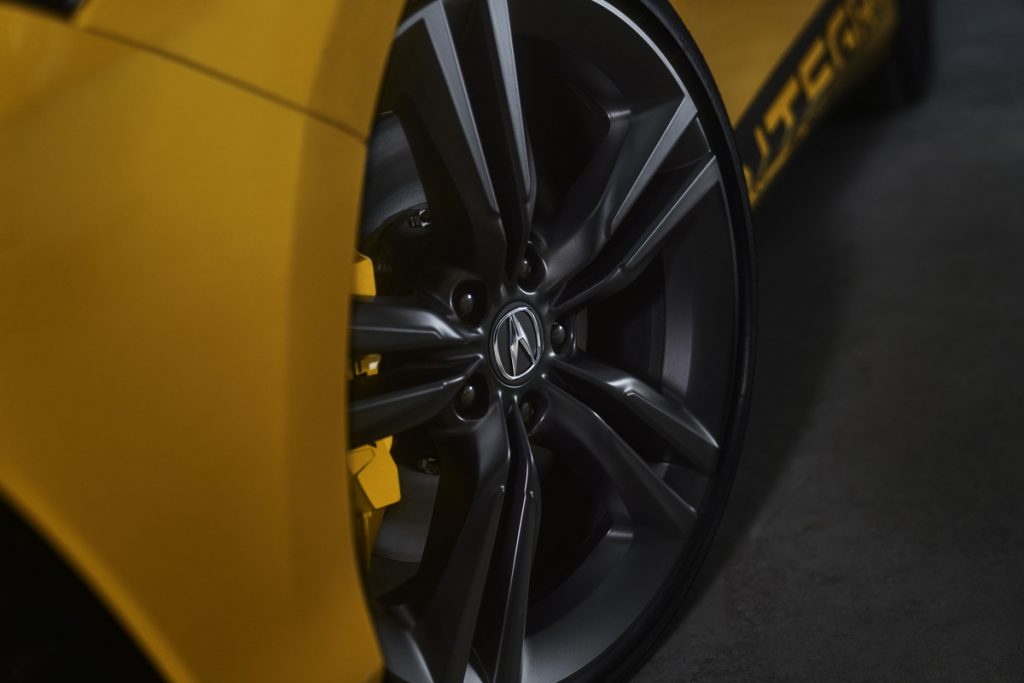 The question still remains though as to whether or not Acura has dropped the ball somewhat by repurposing the iconic Integra name on what is essentially a Civic SI hatchback in a sharper suit. This is after all the same people who managed to revive the NSX as a technical marvel of a hybrid supercar, so why then isn't the this other one of its hallowed nameplates being given the same treatment in its resurrection for the modern age?
Seeing however as Mitsubishi has since repurposed the Eclipse name on a crossover, maybe auto enthusiasts should instead be thankful that this is at least one of the better outcomes that can be had?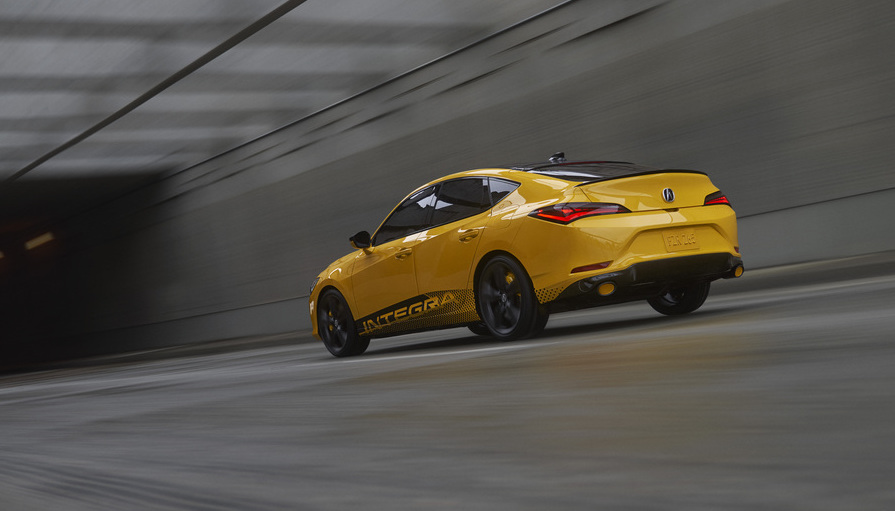 PRESS RELEASE: Acura today gave the world its first look at the highly-anticipated new Integra, signaling the return of the celebrated nameplate to the Acura lineup. Finished in striking Indy Yellow Pearl paint borrowed from NSX, the Integra Prototype is a strong indication of the exterior design of the all-new 2023 Acura Integra, which will be priced around $30,000 when it arrives at Acura dealers next year.
Inspired by past Integras, including the original that helped launch the Acura brand in 1986, the 2023 Integra will become the new gateway performance model in the Acura lineup, a premium sport compact with an evocative five-door design and fun-to-drive spirit. The first-ever factory-turbocharged Integra will excite a new generation of enthusiast drivers with an available six-speed manual transmission, limited slip differential and high-output 1.5-liter engine, with VTEC® of course.
"The Integra is one of the most iconic models in Acura's history," said Jon Ikeda, Vice President and Acura Brand Officer. "This new Integra, will continue to deliver on the original's unique aspirational yet attainable market position, with emotional performance and style, combined with the versatility and utility sought after by today's buyers."
Designed in Japan, the new Integra's bold exterior styling features a dramatically sloping roofline and liftback tailgate, giving it a distinct coupe-like road presence. A modern interpretation of the Integra line, the fifth-generation model displays trademark cues such as the embossed Integra name under the driver's side headlight and passenger's side taillight.
First seen on the Type S Concept, Acura's new frameless Diamond Pentagon grille gives the Integra front a purposeful and sporty character. Acura's unique lighting signature is updated with the "Chicane" LED daytime running lights now positioned above the Integra's JewelEye® LED headlights, yielding an even more dramatic appearance.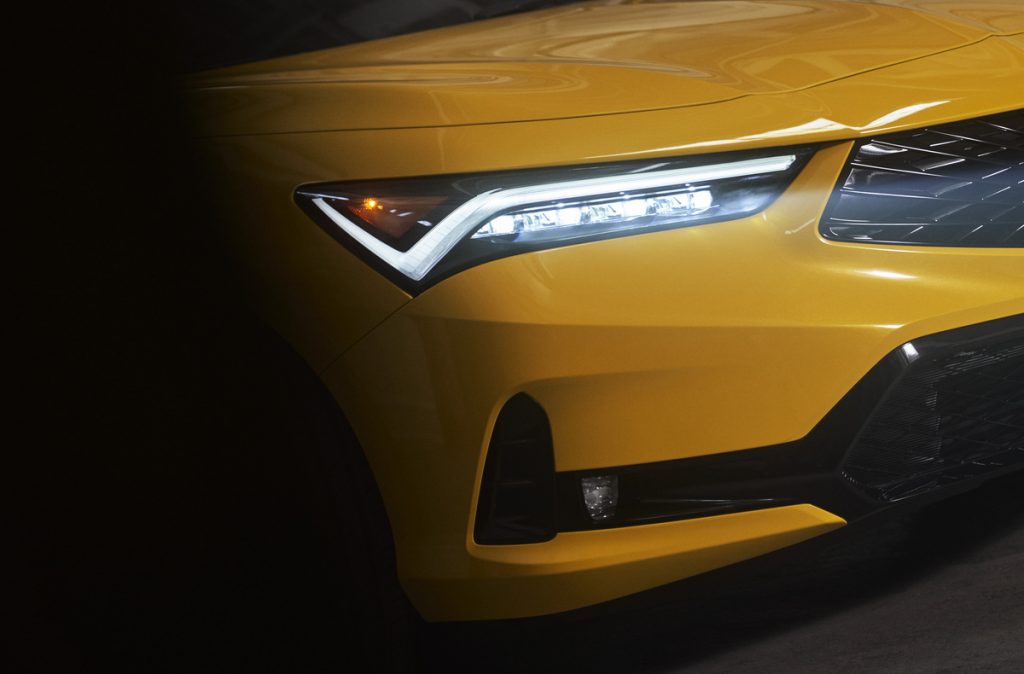 Muscular rear wheel arches and aggressive rear fascia with dual-exhaust finishers emphasize Integra's wide track. Inspired by previous Integra models, the distinctive rear styling features wide, single-piece taillights with matching "Chicane" light signature. Behind the Integra Prototype's matte-finish 19-inch split-five spoke wheels are oversized Brembo™ high-performance brakes with color-keyed Indy Yellow calipers, providing incredible stopping power and an aggressive look.
The Integra Prototype's striking Indy Yellow Pearl paint pays homage to Phoenix Yellow, offered on the iconic 2000-2001 Integra Type R. High-gloss Berlina Black accents have been applied to the Integra's roof, decklid spoiler, mirror caps, rear diffuser and front grille. A lower-sill graphic boldly displays the Integra name across the side of the vehicle.
The launch of the 2023 Acura Integra will mark the first time for Integra to be built in America, when it begins mass production next year at the Marysville Auto Plant in Ohio.  Set to be built on the same production line with the Acura TLX, Integra will join all new Acura models sold in the U.S. in being built in Ohio.
More details on the 2023 Acura Integra will be released closer to its market introduction in the first half of next year.