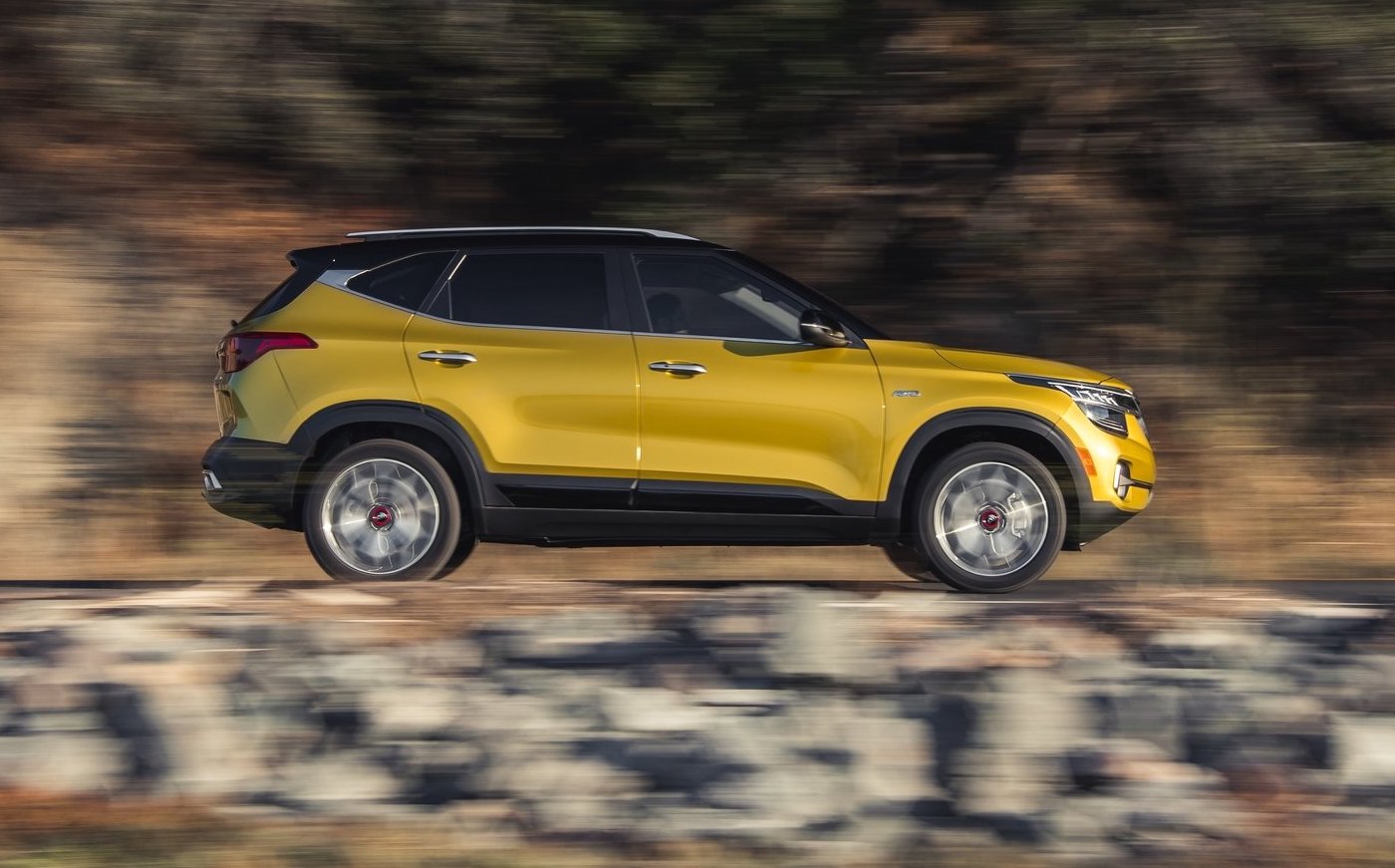 Named after Celtos, the son of Hercules in Greek mythology, the model competes in a crowded market that is dominated right now with the Proton X70, Hyundai Tucson, Mazda CX-30 and Honda HR-V.
The Seltos was first launched in India on August 22, amid an automotive industry demand slump in India. By October, Kia had delivered more than 12,850 units of the Kia Seltos by the end of 2019 some 26,840 units were running on Indian roads. Today, the Kia Seltos has been a runaway success for the brand and it is growing in India.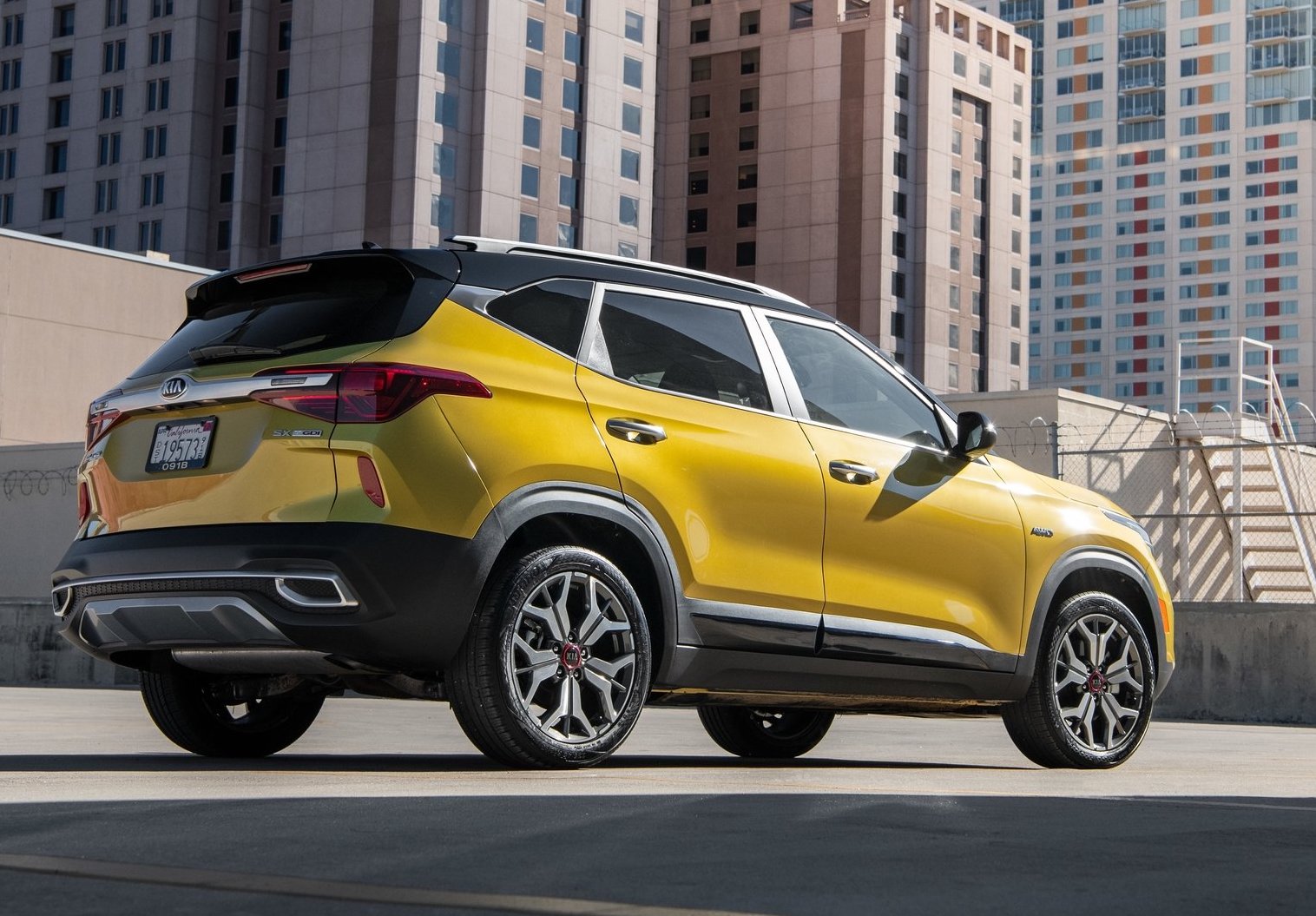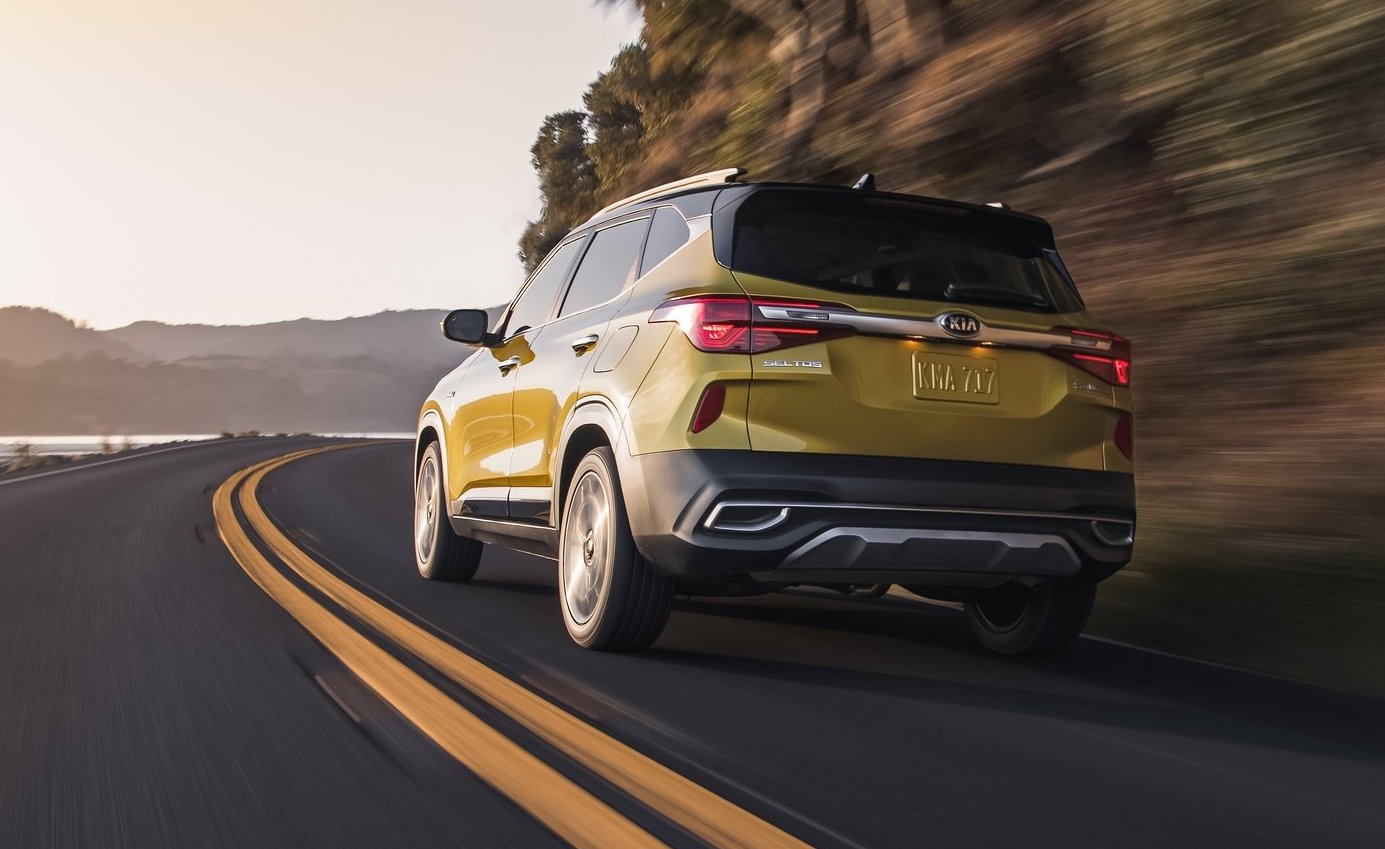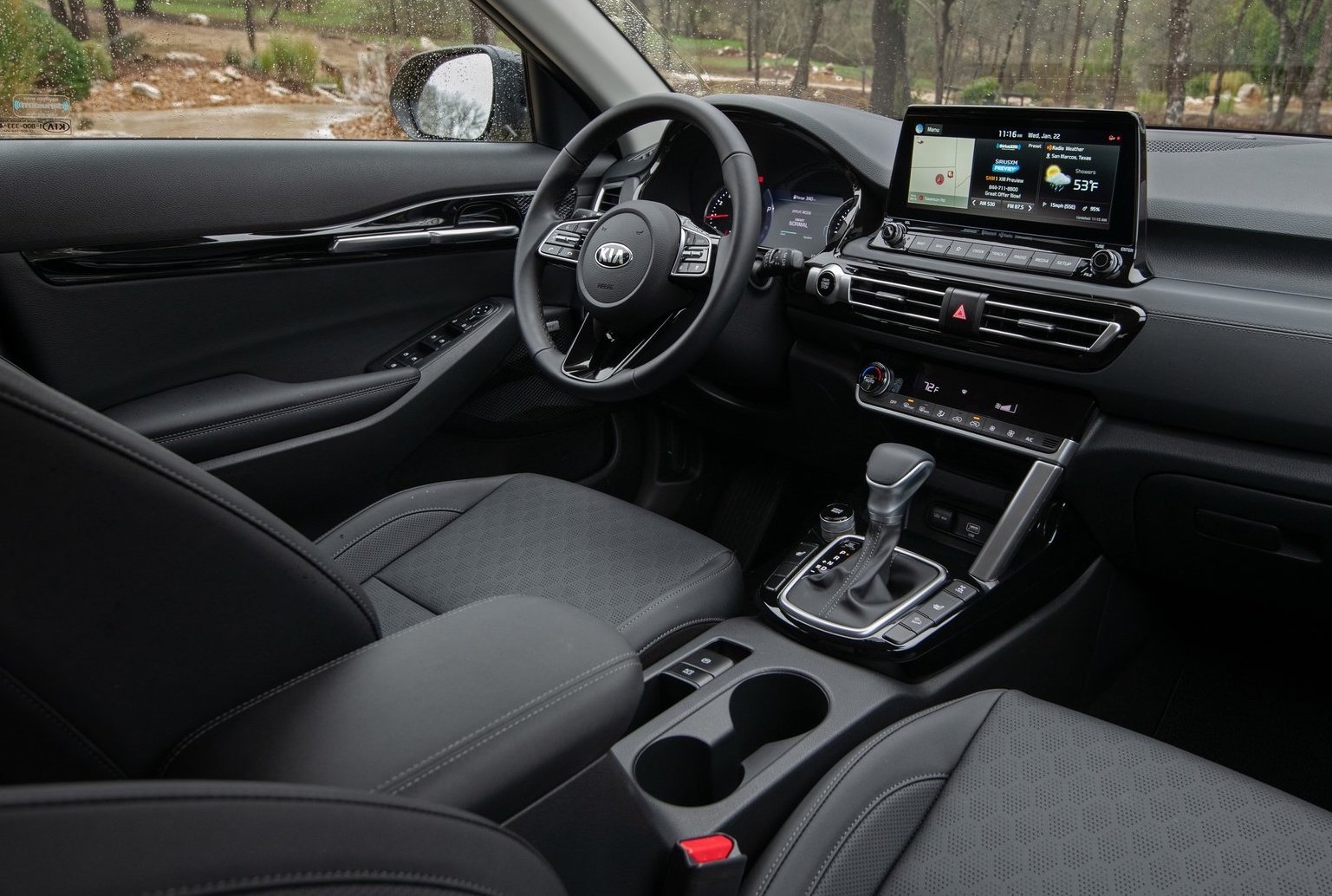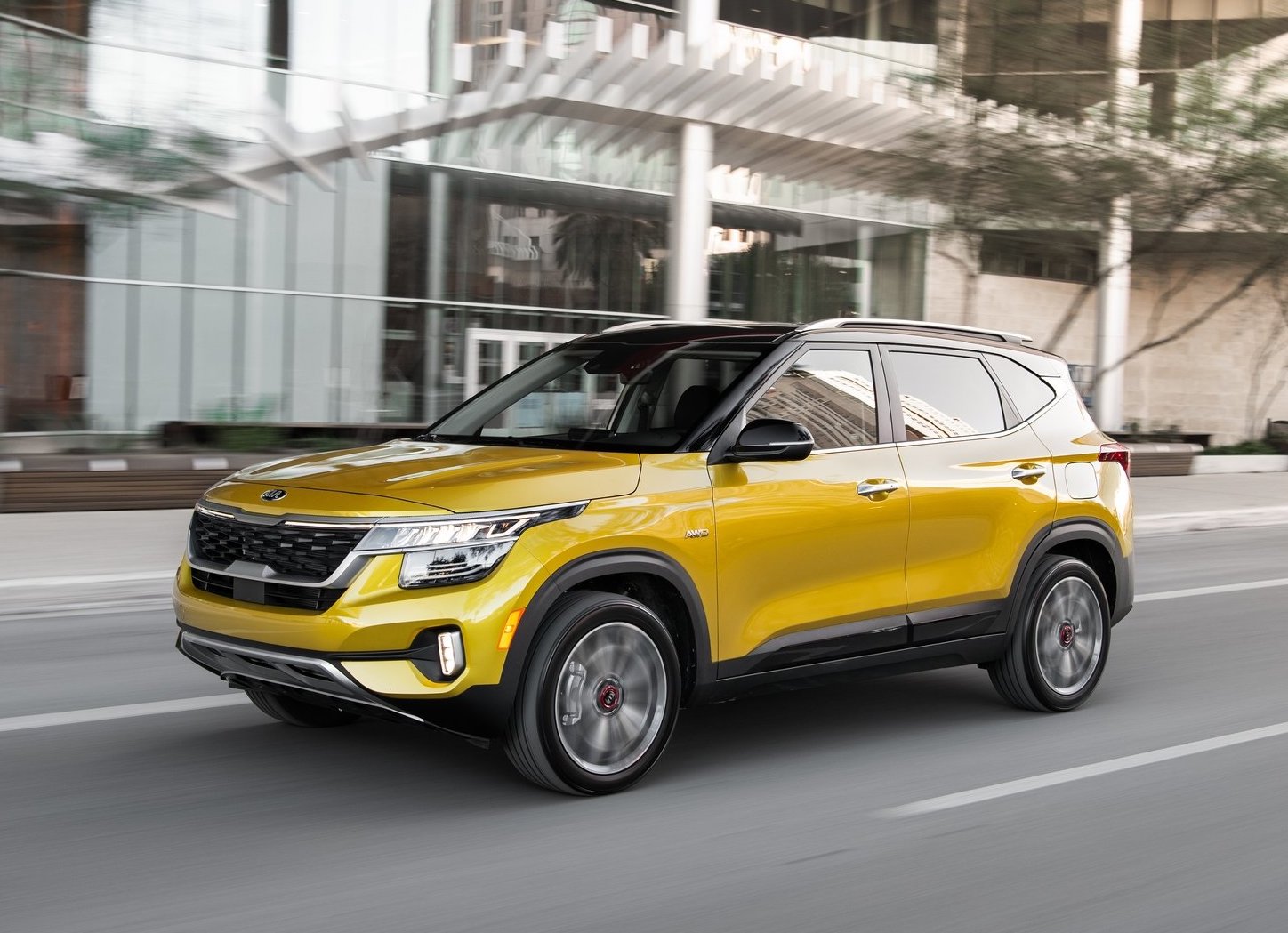 Seltos Performance
The Kia Seltos comes equipped with Smartstream – newly developed third generation BS VI compliant powertrain for high efficiency and powerful performance. The Seltos, by offering BSVI diesel and petrol engines, reiterates Kia Motors' commitment towards offering cleaner mobility solution.
There is a 2.0-liter four-cylinder MPI engine producing 146 horsepower and 132 lb.-ft. of torque, managed by an Intelligent Variable Transmission (IVT) (LX, S and EX) and also a 1.6-liter Turbo GDI engine outputting 175 horsepower and 195 lb.-ft. of torque, paired with a 7-speed Dual Clutch Transmission (DCT) (S and SX)
To further elevate the driving experience, the Seltos gets multiple driving modes that alters the responsiveness of the car and transforms the car's driving character optimizing the performance on all conditions.
Drivers can choose from 'Normal', 'Eco' and 'Sport' mode. The Eco mode is tuned to maximise vehicle range by using fuel-saving measures, while Sport mode increases responses from the steering and electric motor to maximise the dynamic driving feel of the car. Normal mode provides a careful balance between the two. It also comes equipped with multiple grip controls. Drivers can choose from mud, wet and sand mode depending on road condition.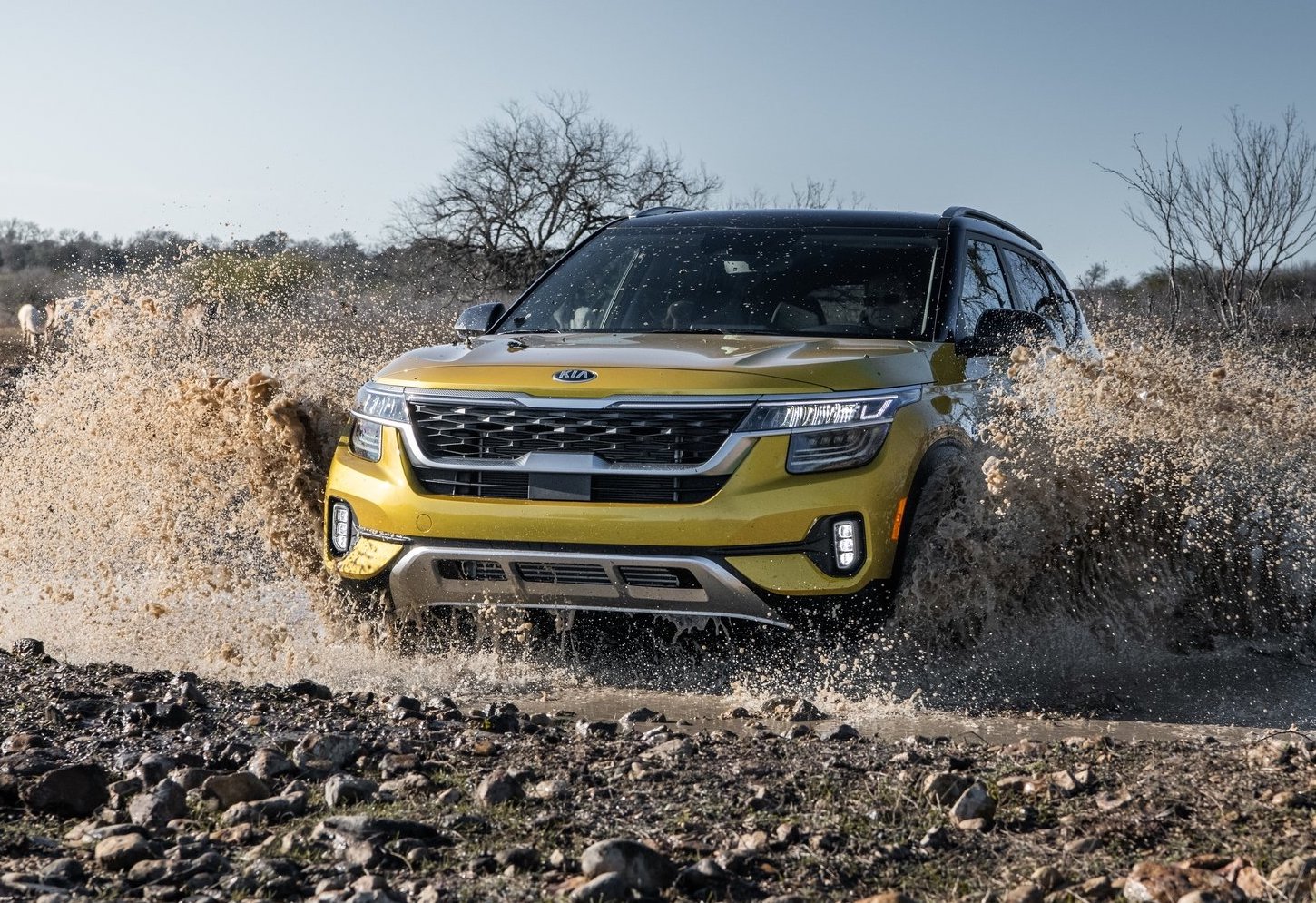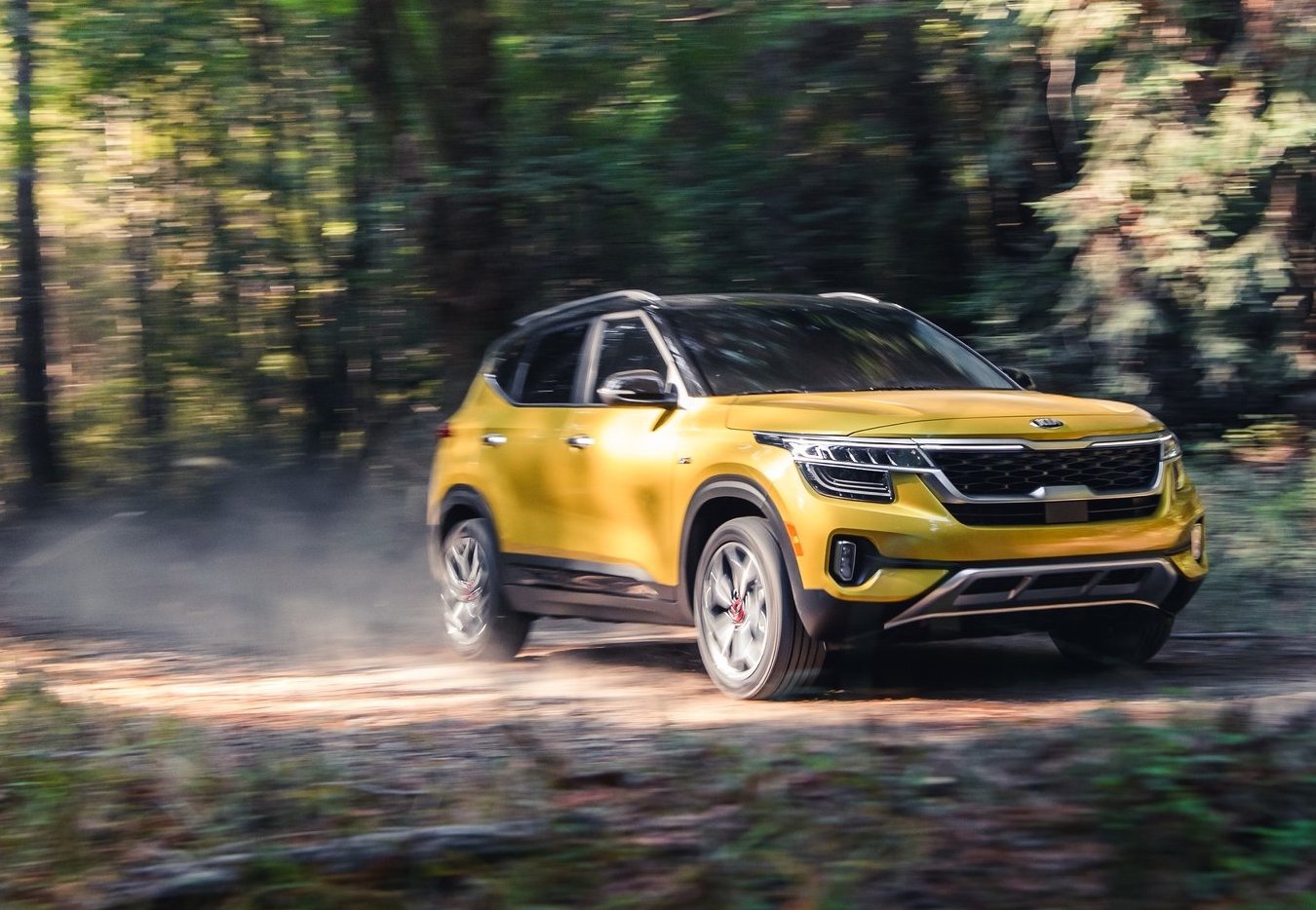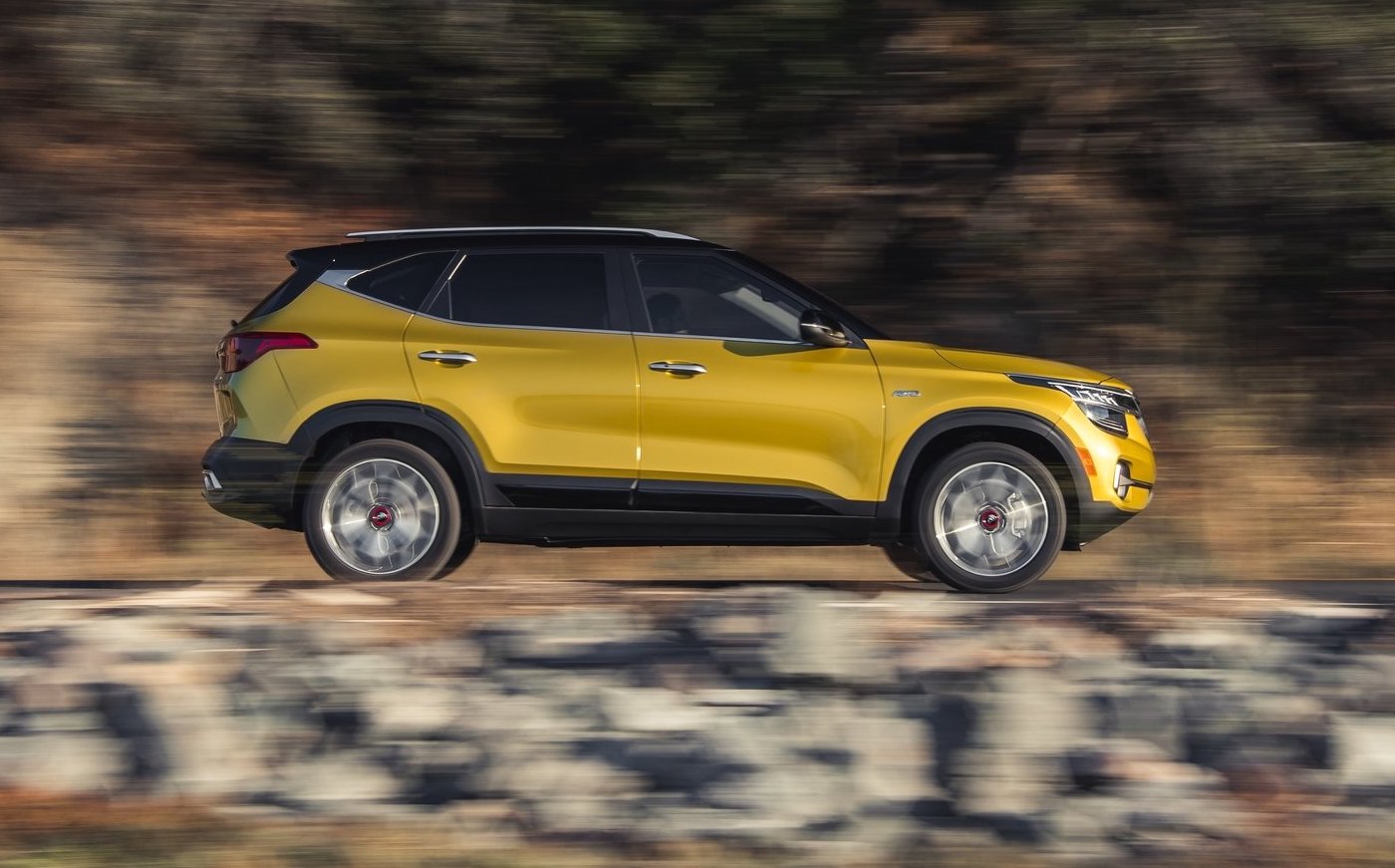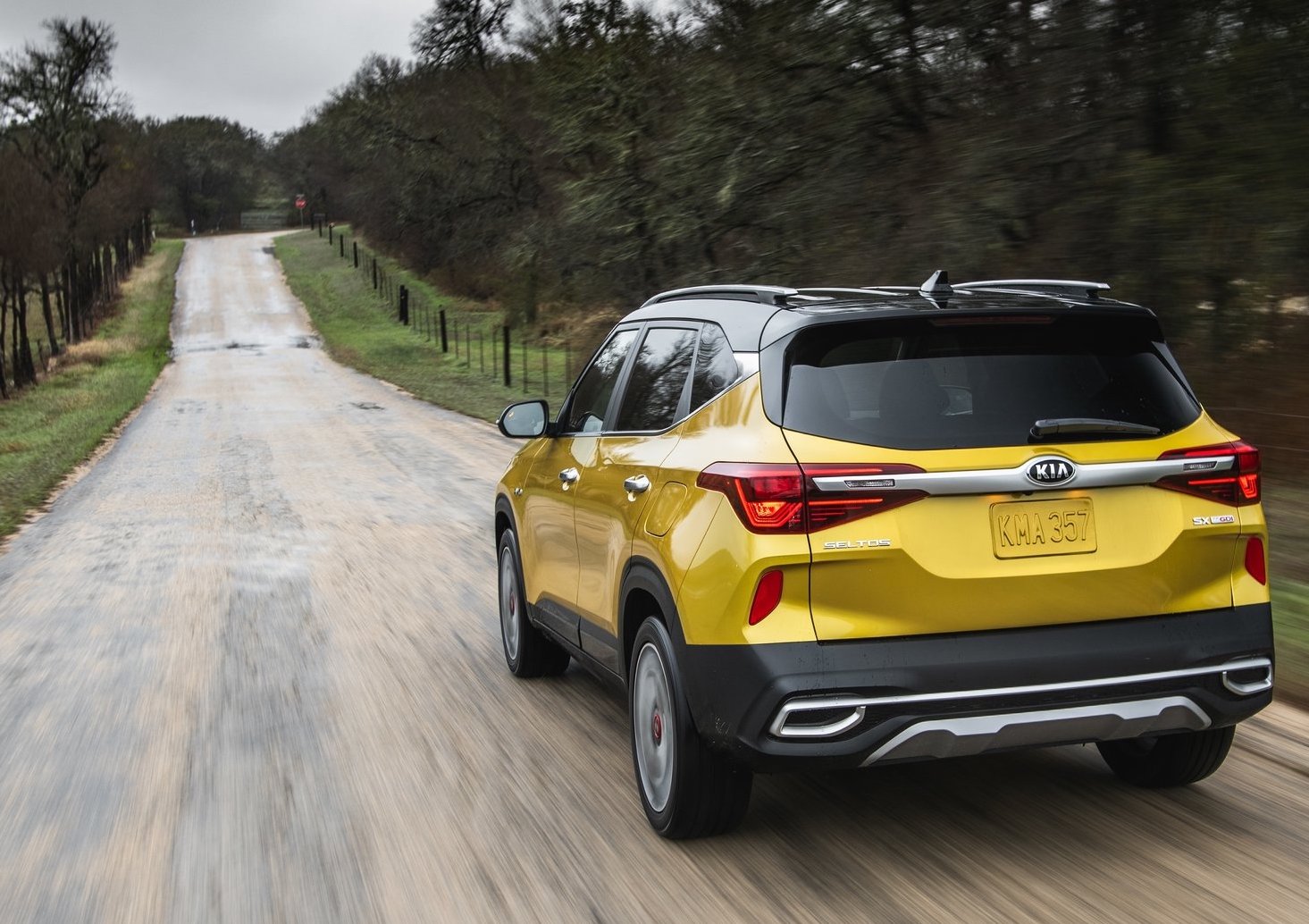 Seltos Design
A Kia hallmark, design is intricately woven into the brand's DNA, and is definitely the talking point of the Seltos whose design is a collaborative effort of Kia's global design centres that did extensive research on the current and upcoming trends of car design around the world and tailored it for the Indian market. The design of the Seltos is set to spark conversations and turn heads wherever it goes. From the dominating front fascia with the wide Signature Tiger Nose Grille, the muscular shoulder line and intricately and sharply designed front and rear full LED lights the Seltos looks commanding and confident all-round. The stunning premium crystal cut alloys compliment the dimension of the Seltos and lends it a powerful stance, ready to take on everything and triumph. The Seltos is the flag bearer of the 'Future of Design'.
Seltos Exterior
Kia's very first product for India flaunts a bold, distinctive and dynamic design. The mid-SUV sports a wide Tiger nose grille, one of the most unique and recognizable design elements of Kia Motors' world-class design philosophy. The robust design character of a conventional SUV co-exists with sophisticated exterior design details and is drawn out from real life inspirations, such as a long hood, a robust and sophisticated character line on the front bumper, and sharp lines pressed into the bodywork.
Its strong shoulder line, matched with a glasshouse, which tapers towards the rear of the car, as well as rear bumper with a metallic muffler effect, lends the compact SUV an air of understated sportiness. Seltos has 8 sensuous color combinations and 5 two tone colour options. By using different colors and two-tone roof combinations, customers can select their car based on their tastes.
Kia signature Tiger Nose Grille
Crown Jewel LED headlamps
Kia Signature Heartbeat shape LED DRL & tail lamps
Ice cube LED Fog lamps
3D Multilayer Side turn indicator
Diamond shape knurling on front grille
Well-designed Lower Air dam & Bumper
8 colours and 5 two tone options
Dual muffler design on rear bumpers
Bridge chrome line on rear
Kia UVO
Kia Seltos comes equipped with the globally famous UVO connect, an advanced connected car technology which offers an array of convenience and safety features. The UVO boasts 37 smart features under five distinct categories i.e. Navigation, Safety and Security, Vehicle Management, Remote Control and Convenience. The UVO facility will be free for the first three years for its users.
AI Voice Command
Stolen vehicle tracking and immobilization
Auto Collision Notification, SOS-emergency assistance etc.
Remote engine start & stop
Remotely operated Air Purifier and In Car Air Quality Monitor
Safety alert (Geo fence, Time Fence, Speed, Valet, Idle)
Seltos Safety
Kia has paid utmost attention to ensure that every drive in the Seltos is relaxing and safe. It offers a full range safety which includes, active, passive, health safety, security and maintenance. The Seltos gets 6 airbags, ABS with EBD, ESC, HAC, VSM and is built on robust structure, which has high usage of advanced high strength steel (AHSS) that fortifies the Seltos's core and keeps the occupants safe in an event of a crash.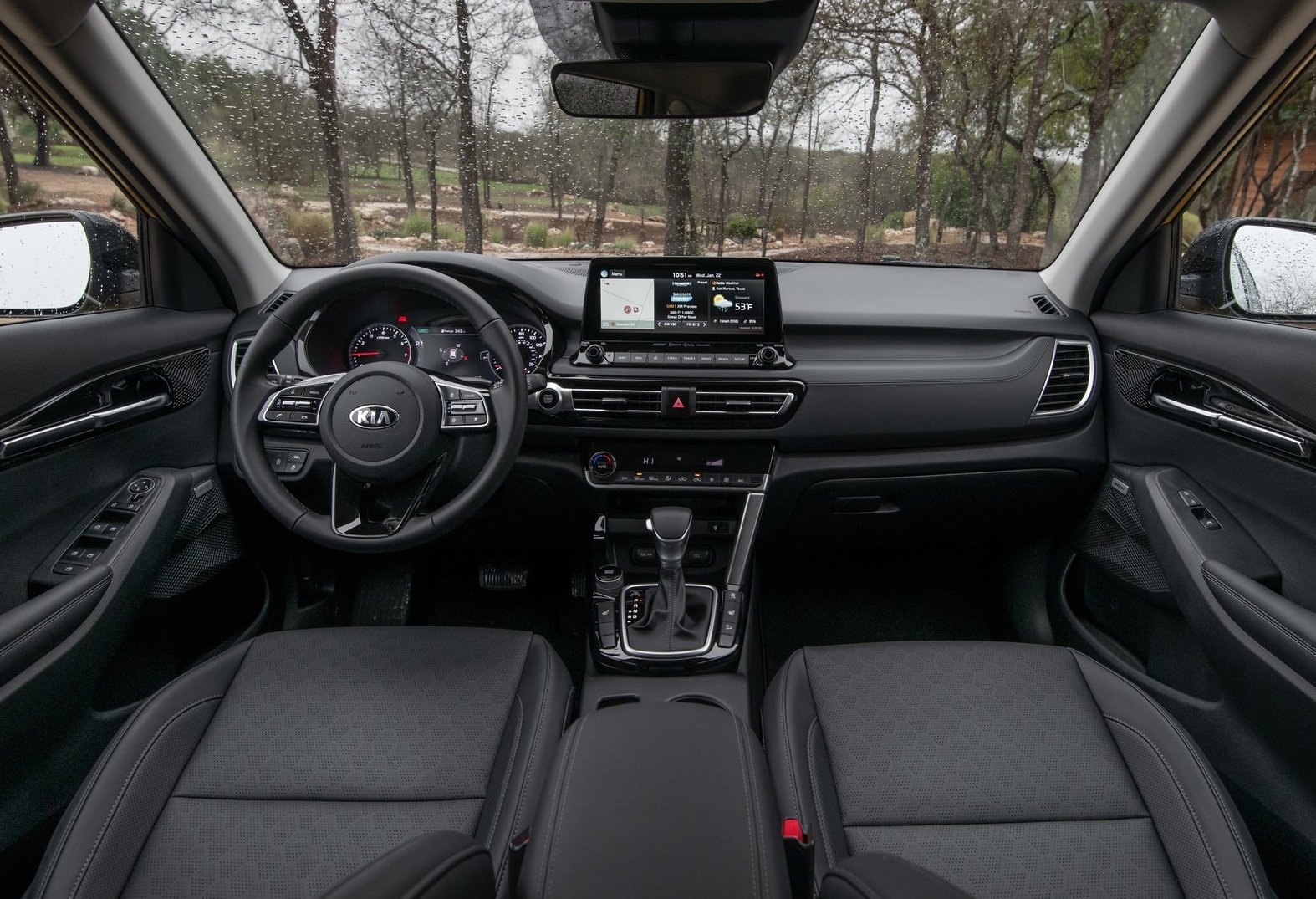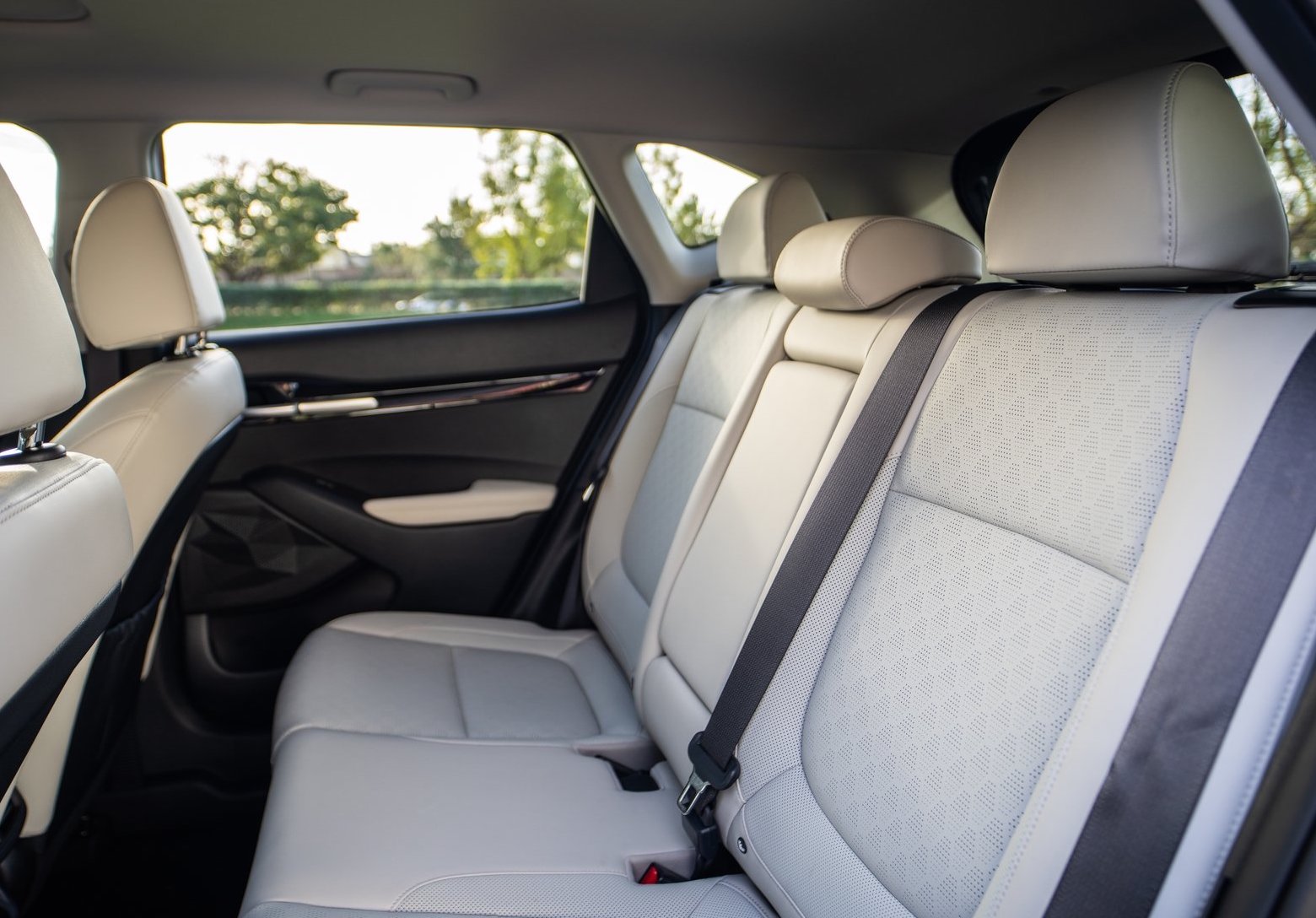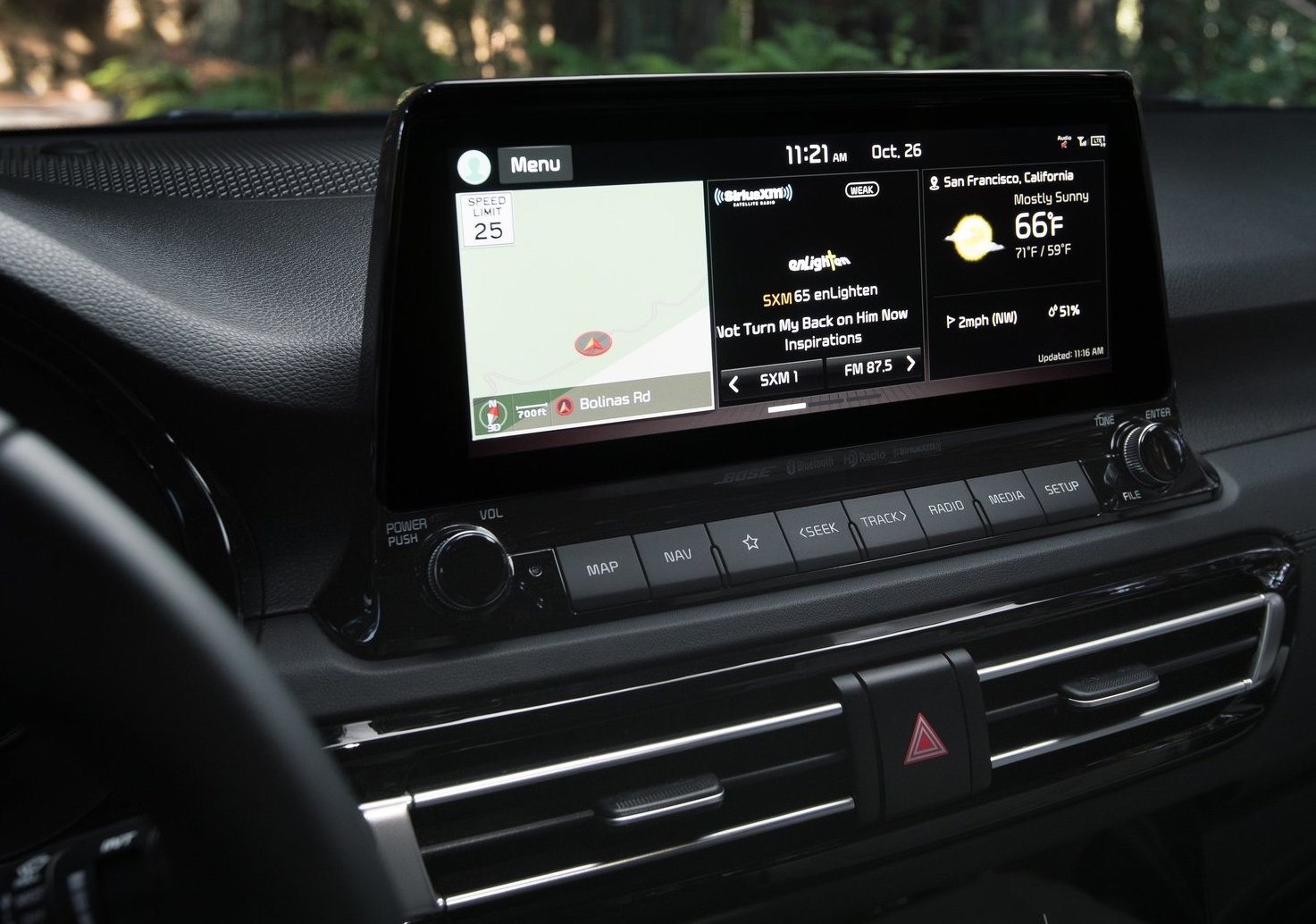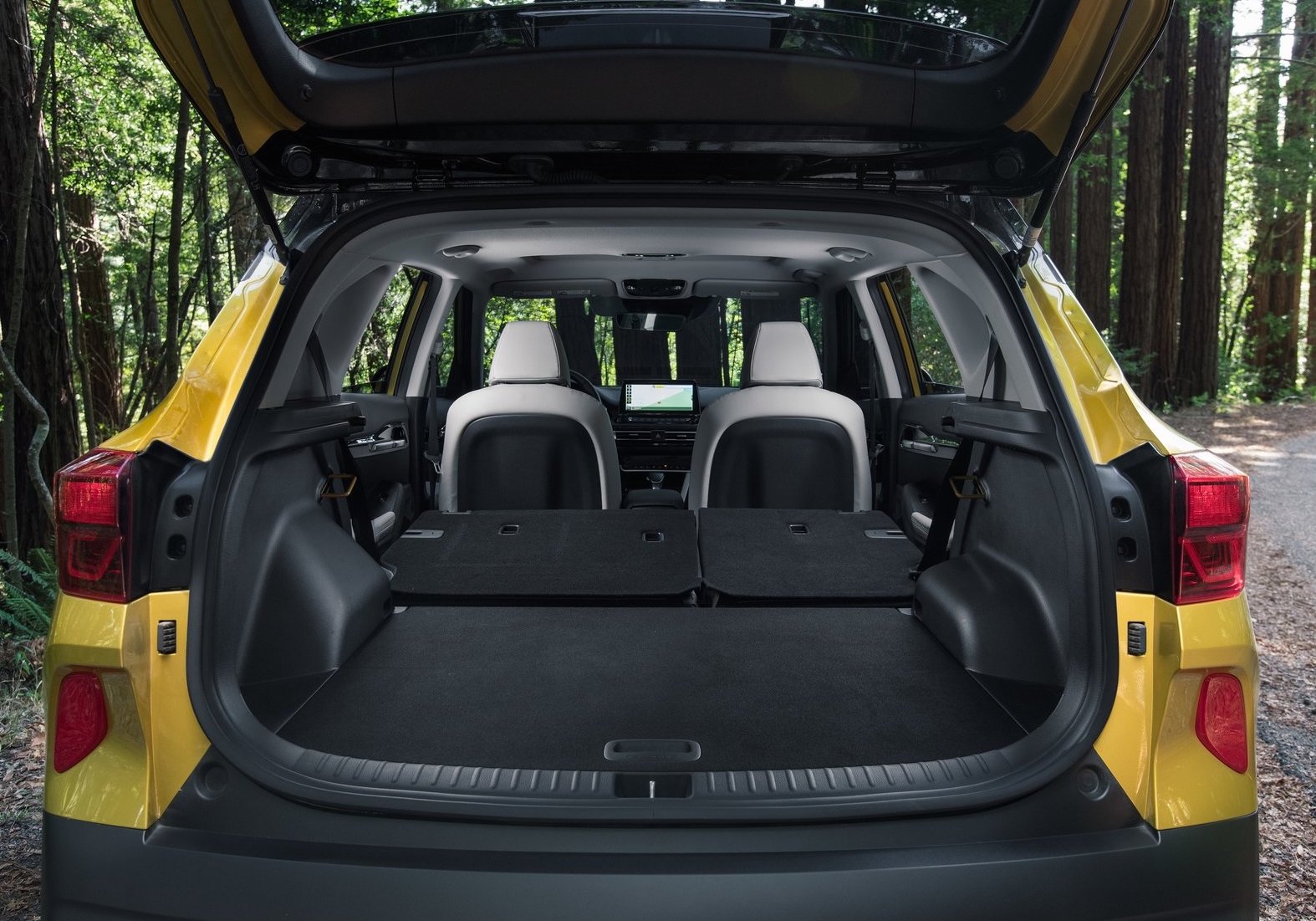 Additionally, the front and rear parking sensors, blind view monitor ensures that the visibility of unseen vehicles is not compromised, giving the driver confidence at all times. Working in tandem with the safety tech, the Seltos comes equipped with an array of advanced UVO connected car technology features. The UVO technology can be summoned via a dedicated button on the IRVM.
The IRVM also has dedicated roadside assistance and SOS button that alert the dedicated call centre– in case of An emergency .The car is fitted with an Anti-lock Braking System, a Traction Control System, a Brake-Assist System and Hill-start Assist Control, as well as front and rear parking sensors, for assistance when parking.
Safety being central to all Kia products, the Seltos, also gets, rain sensing wipers and auto headlamps, thus allowing the driver to focus more on the road conditions ahead.
Light weight yet Robust structure: 73%High Strength Steel and segment's 1st Hot Stamping
6 Airbags | ABS (Anti-lock Brake System)| ESC (Electronic Stability Control) | HAC | VSM (Vehicle Stability Management) | Traction control system | BAS (Brake-Assist System) | HAC (Hill-start Assist Control)
Stolen vehicle notification, tracking and immobilization
Stolen vehicle notification and tracking
Segment 1st 360 degree camera with Blind View Monitor and driving rear view monitor (DRVM)
Rear & Front Parking Sensor
How Much
Well, the pricing has yet to be announced for Malaysia but by looking at the selling price in India and the current unclear and undefined Malaysian National Automotive Policy 2020 we guess a price of between RM110,000 to RM120,000 which suggests, buy Kia or buy Malaysian.