Reviews
Ford Mustang Mach-E Or Ford Mustang V8 To Buy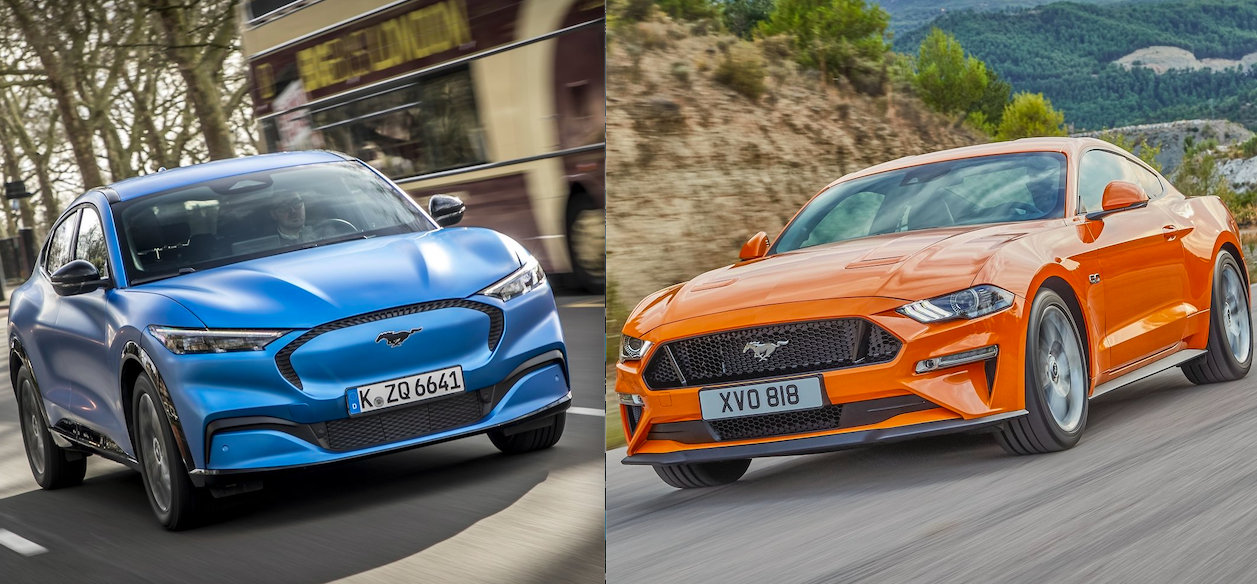 The battery powered Ford Mustang Mach-E will accelerate from rest to 100km/h in just 4 seconds, making it faster off the line than a Porsche Macan Turbo but without any 'drama' or noise that drivers love.
In addition to blistering acceleration, this Mustang Mach-E comes with Brembo's all-new performance Flexira aluminum calipers, which maintain the functionality of a fixed caliper while being designed with the dimensions of a floating caliper.
The Mach-E GT Performance Edition which is available with some importers comes equipped with a MagneRide damping system, adaptive suspension technology that lets drivers hug the road while delivering an exciting, comfortable ride.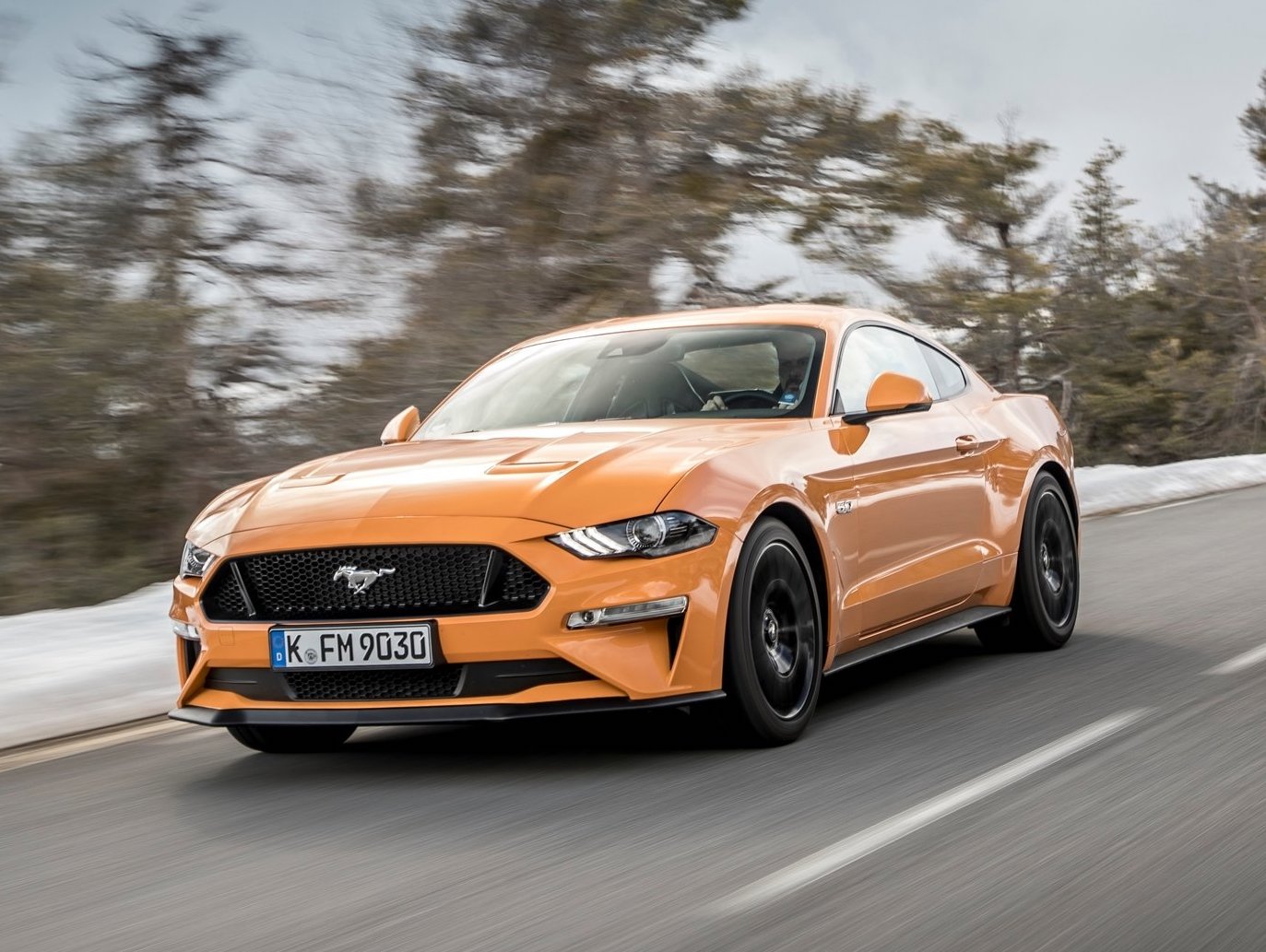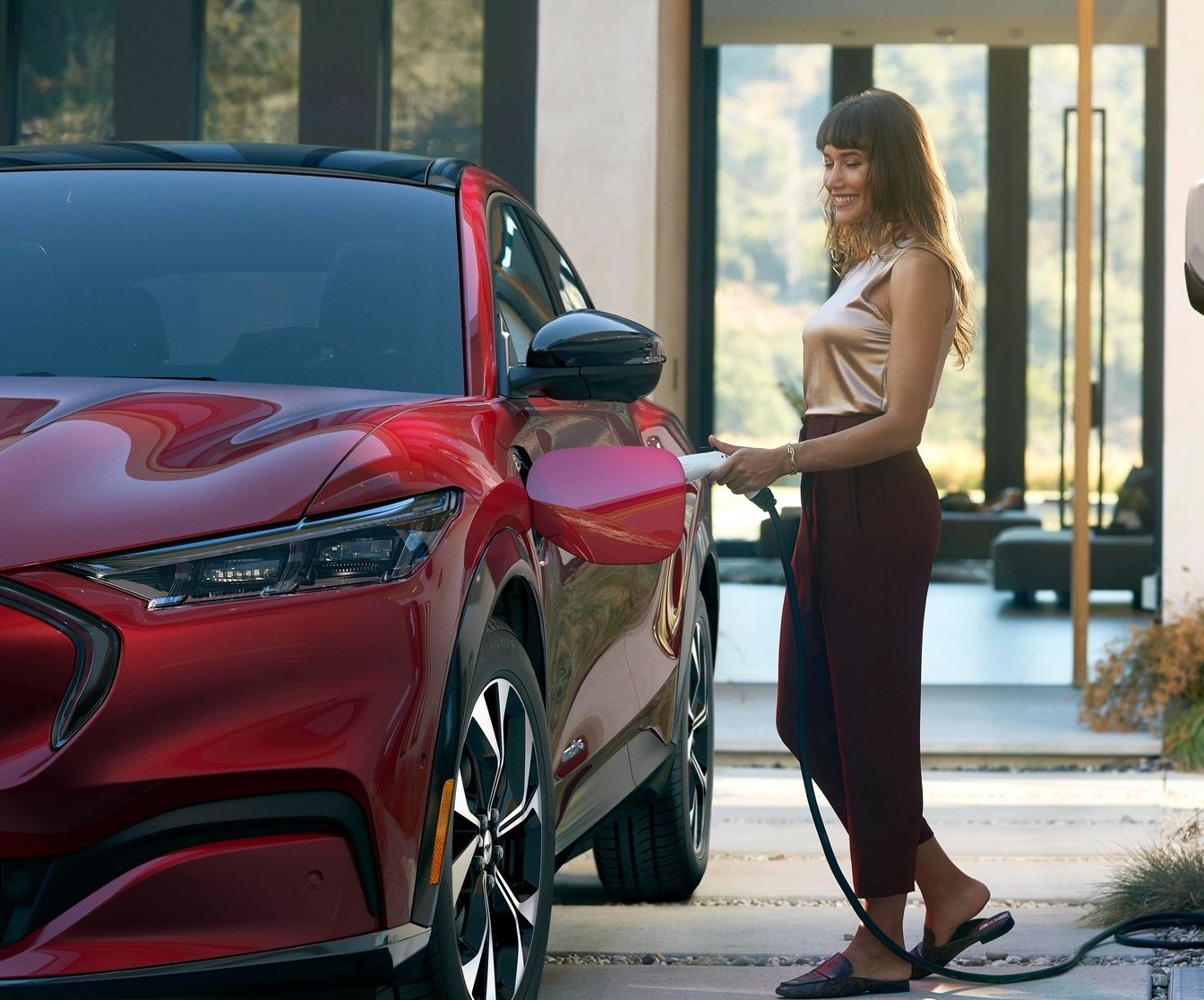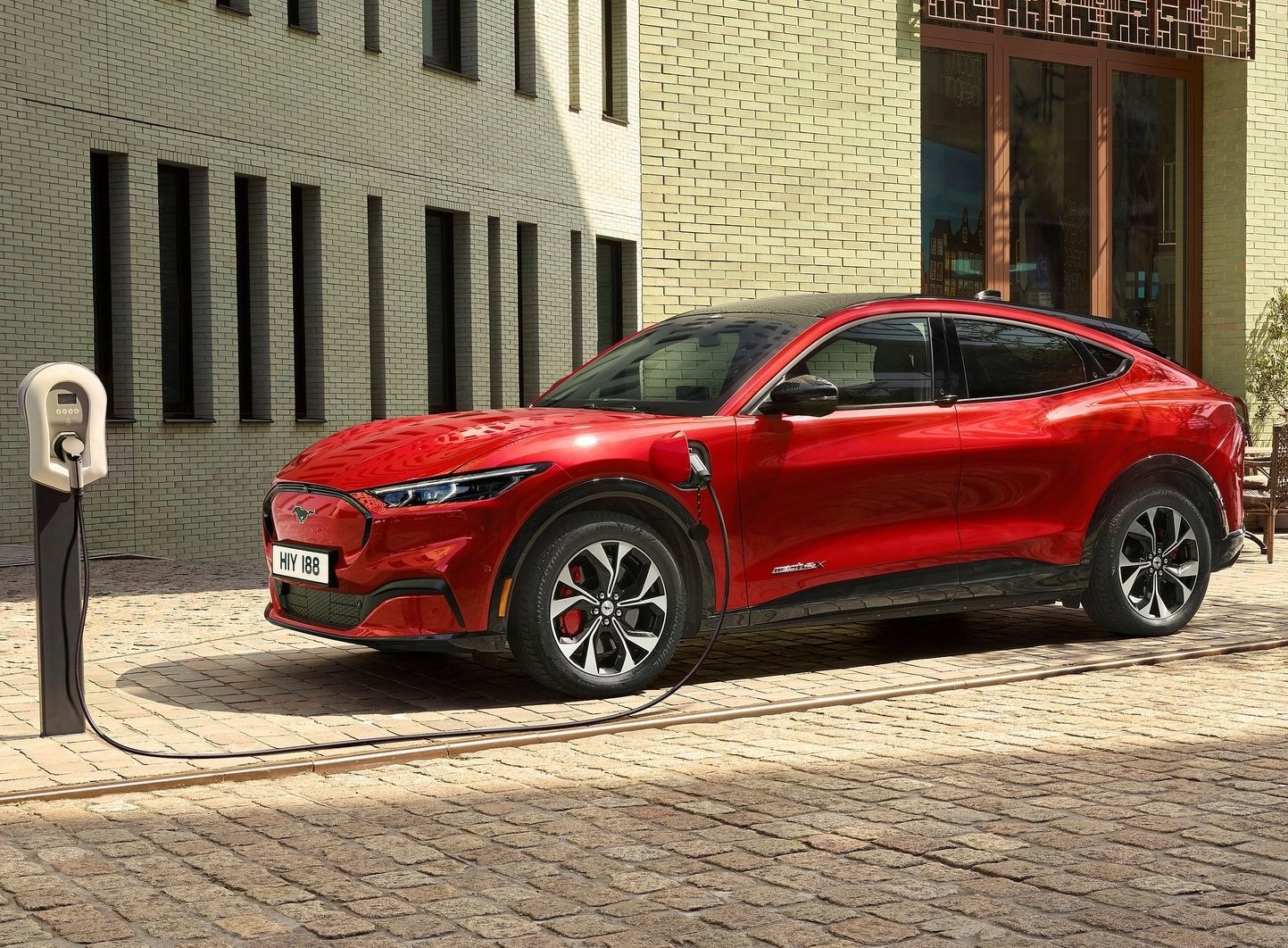 However, you need to look at this electrified Mustang in a different way. Why? Well, it is more like a SUV (inline with the KIA EV6 and the Mazda MX-30) because like with most battery powered vehicles, Ford's new all-electric architecture places the batteries inside the underbody.
Still, Ford engineers and designers were able to create a vehicle that they claim to be a 'true' Mustang replacement but also maximizes SUV space for five passengers and cargo.
Let's not forget the 'silent treatment' of any EV. So, you will NOT hear an 'excited' engine note at ignition and there will be no 'rasping' exhaust note when you take the zero to 100km/h hard acceleration.
Meanwhile, the current best selling 2018 model Ford Mustang V8 is till being imported in by private importers and this continues to offer a peak power of 450 PS which is supported by the introduction of Ford's dual-fuel, high-pressure direct injection and low-pressure port fuel injection system, which also increases low-end torque. Acceleration from rest to 100km/h is done in 4.3 seconds.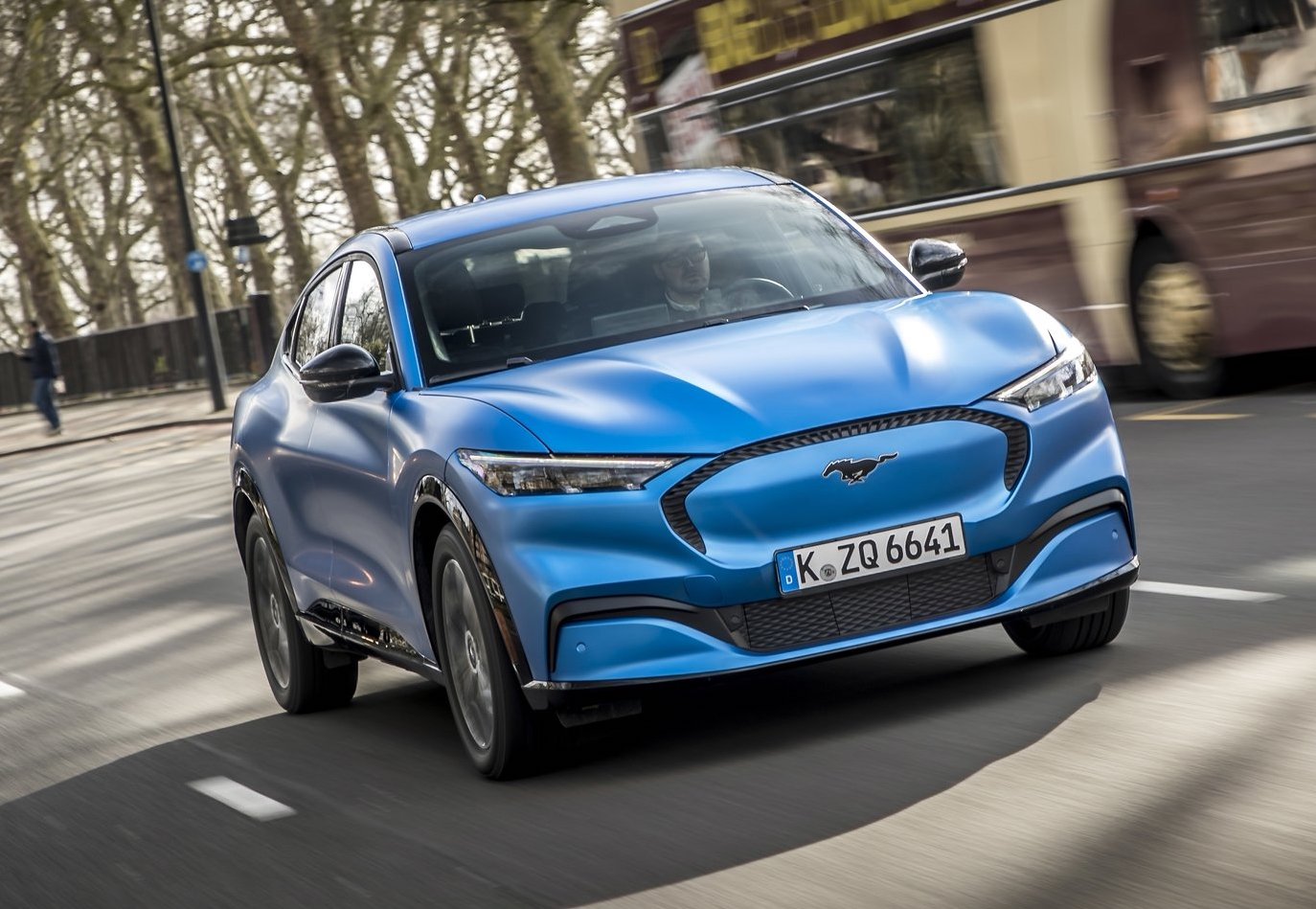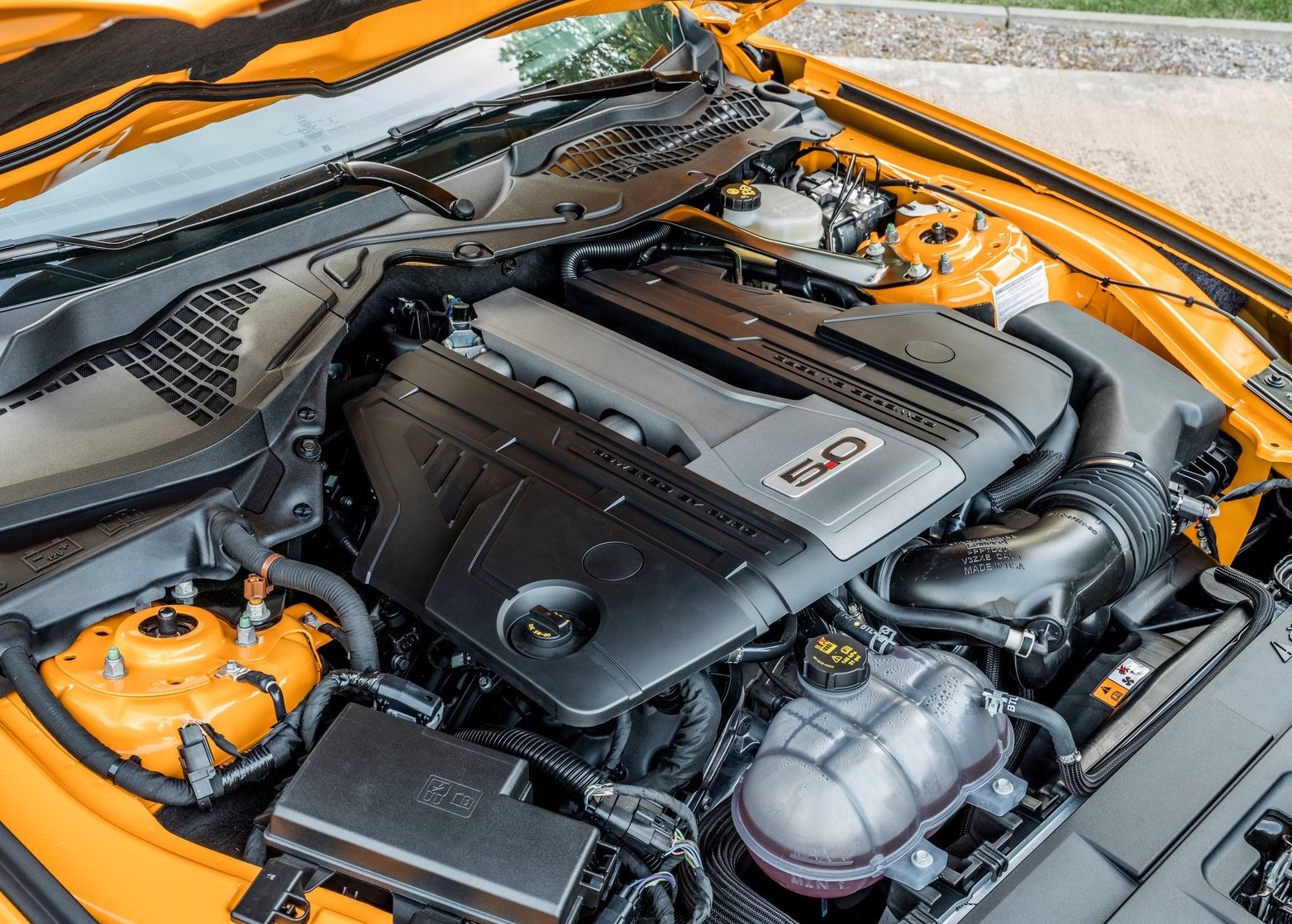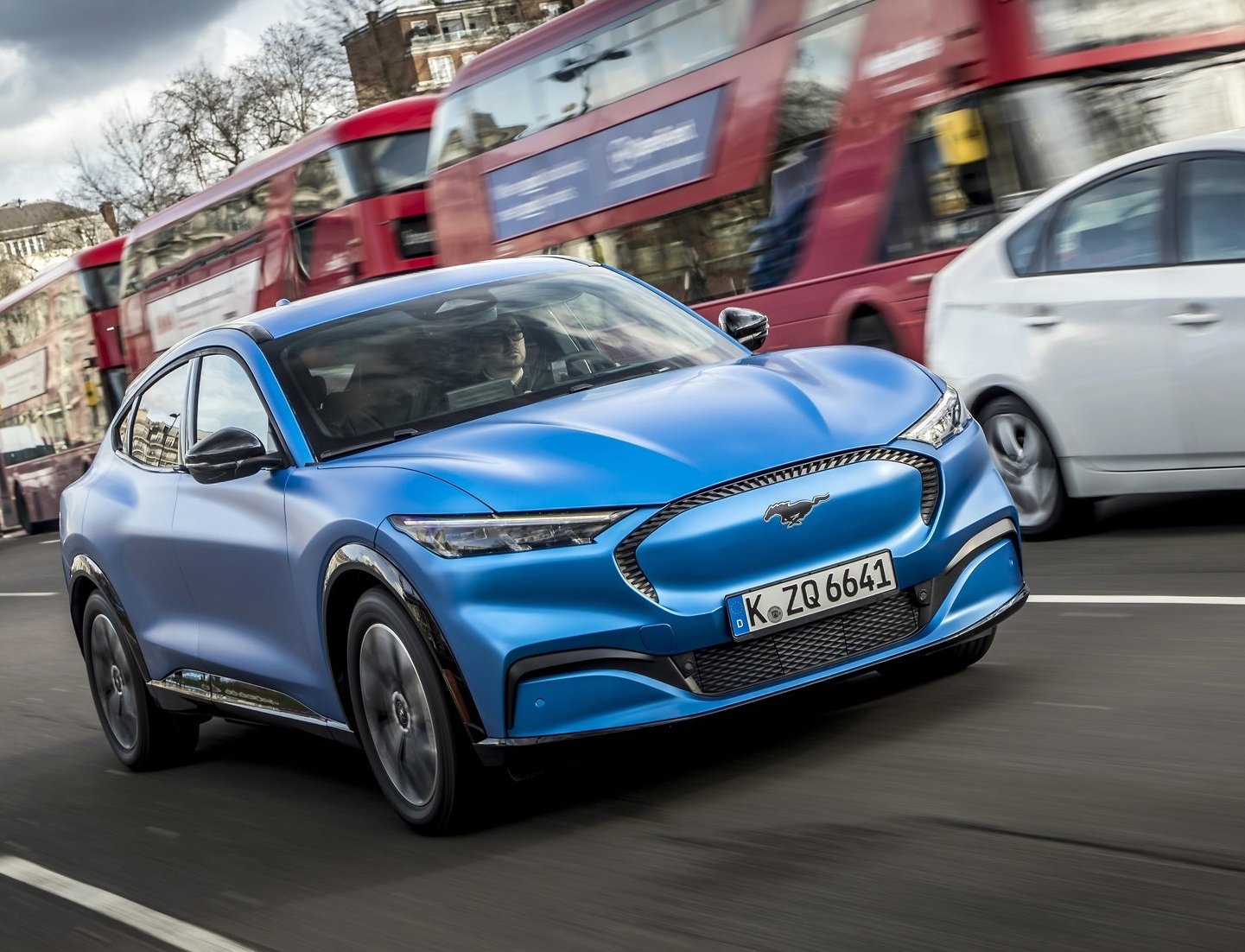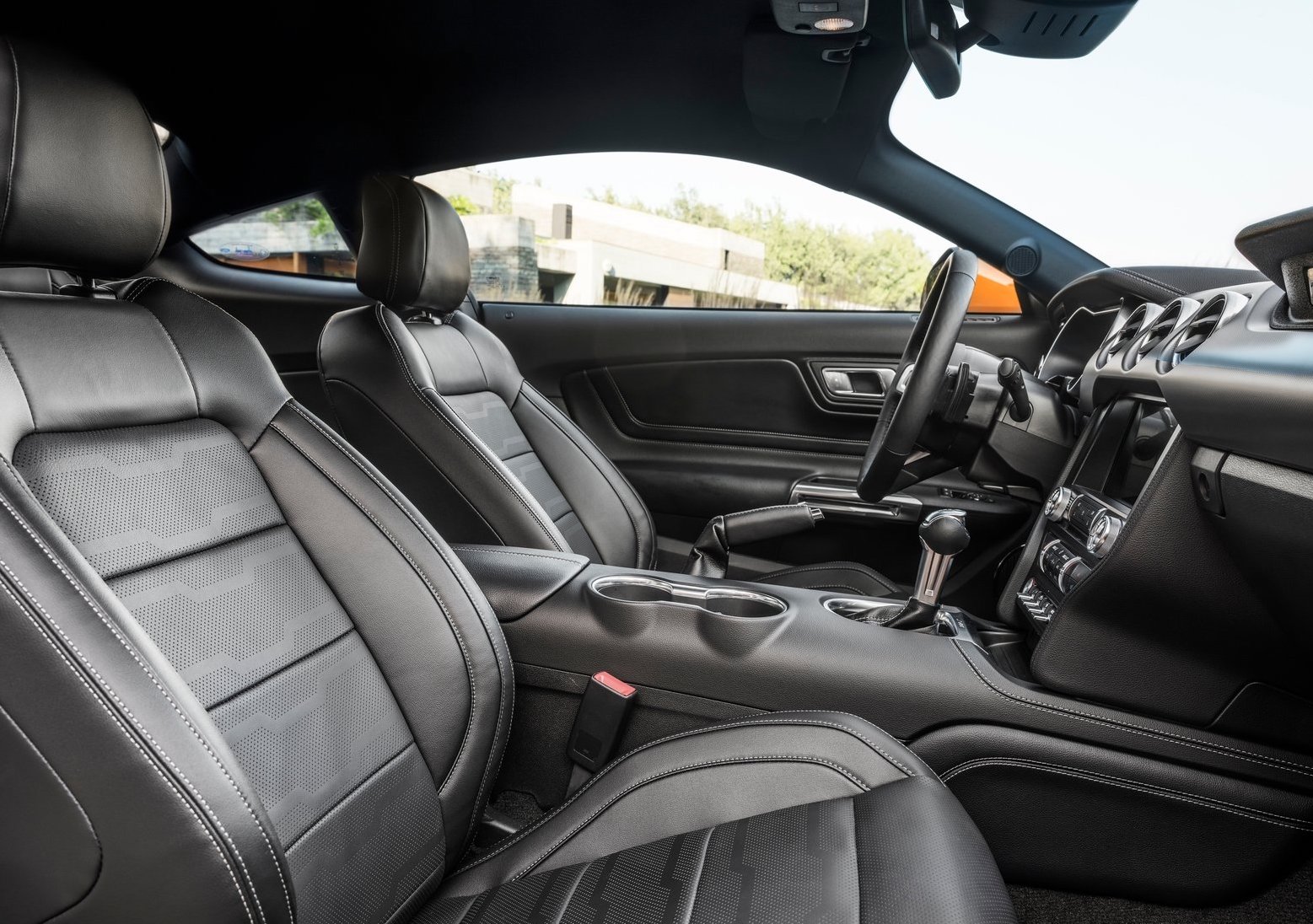 There is also the Ford Mustang 2.3-litre EcoBoost that delivers a decent 290 PS, and offers a more responsive 441Nm of torque and engaging driving experience thanks to a transient overboost function for the turbocharger.
This is triggered under heavy acceleration to provide an extra burst of boost following each up-shift with Ford's 10-speed transmission working swiftly. Steering wheel-mounted paddles-shifters allow drivers maximum control.
Interestingly, there are some private importers who are selling both version of the Mustang and prices are as follows.
For a one-year-old used Ford Mustang Mach-E (extended range all wheel drive) the asking price starts at RM430,000 and take note there is no Ford factory warranty or after sales or even official recalls. So there is a risk in owning this electric car in Malaysia, just like Tesla electric cars.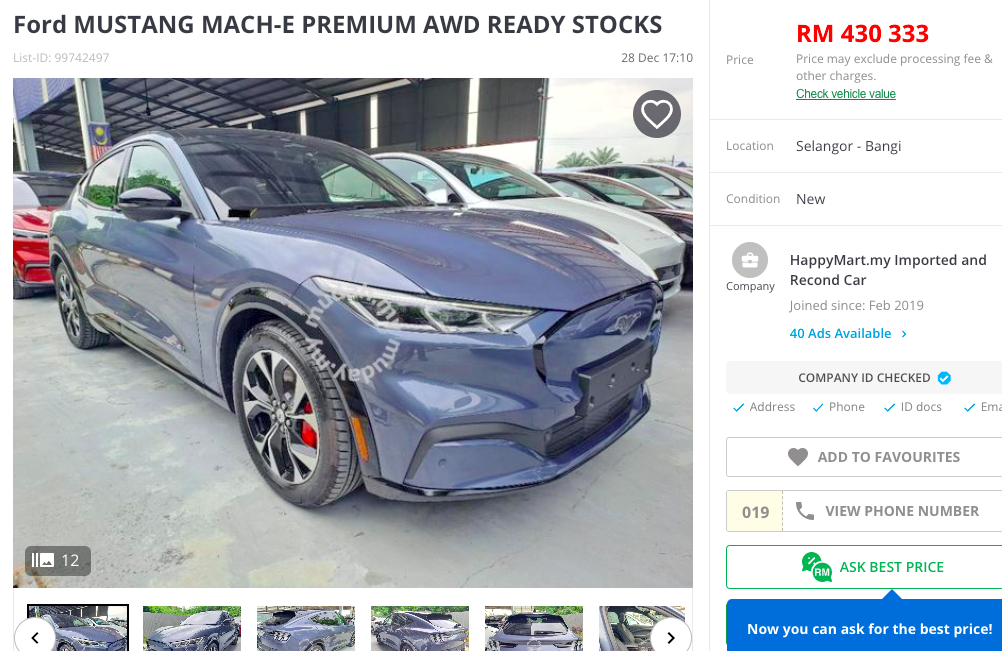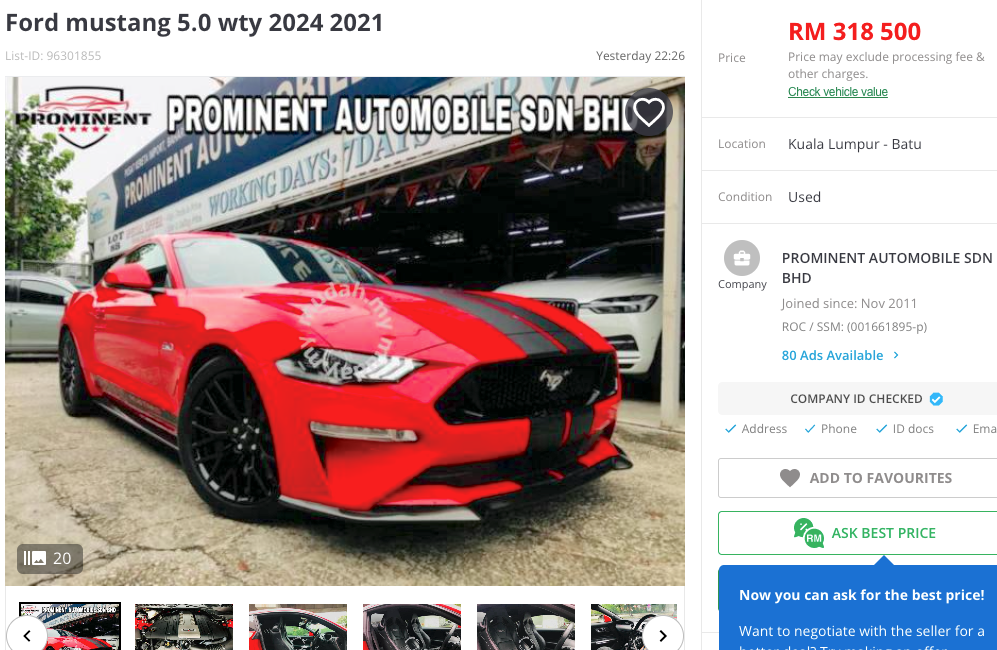 Then there is muscle power V8 Ford Mustang 5.0L, also a one-year-old used model, for sale with the private importer at RM318,500. Still without official Ford factory warranty and after sales.
But with Ford selling petrol powered vehicles in Malaysia, there will be some assistance if needed and over the past 5 years, hundreds of this petrol powered Mustang's have been sold and there are enough workshops that can handle any issue that might crop up.
So, for about RM110,000 lower, you get a 'real' Ford Mustang or your can pay more and get a battery operated SUV that carries the Mustang logo and nameplate.