Automotive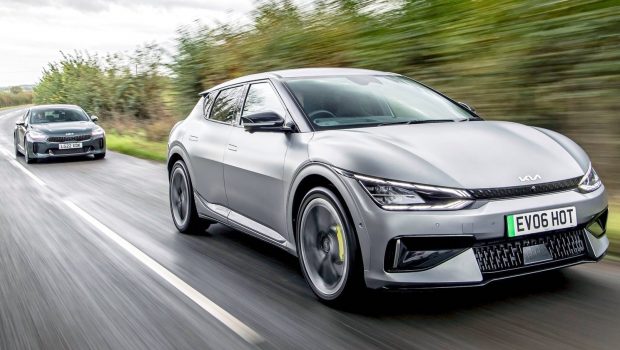 Published on December 14th, 2022 | by Hammer
0
All Electric EV6 GT Is The Fastest KIA To Date
Fastest KIA ever thanks to unique dual-motor powertrain.
Since its unveiling, this all electric KIA has been much publicized for its good looks and high quality features. Like KIA vehicles before, it is also an award winning product.
Interestingly, now, this EV6 GT's high-performance, high-tech all-electric dual-motor powertrain is the talk of the town.
This powertrain has been specifically engineered to deliver a powerful and progressive driving experience. Drive is channelled to all four wheels to optimise traction and deploy power smoothly, even in the most challenging weather conditions.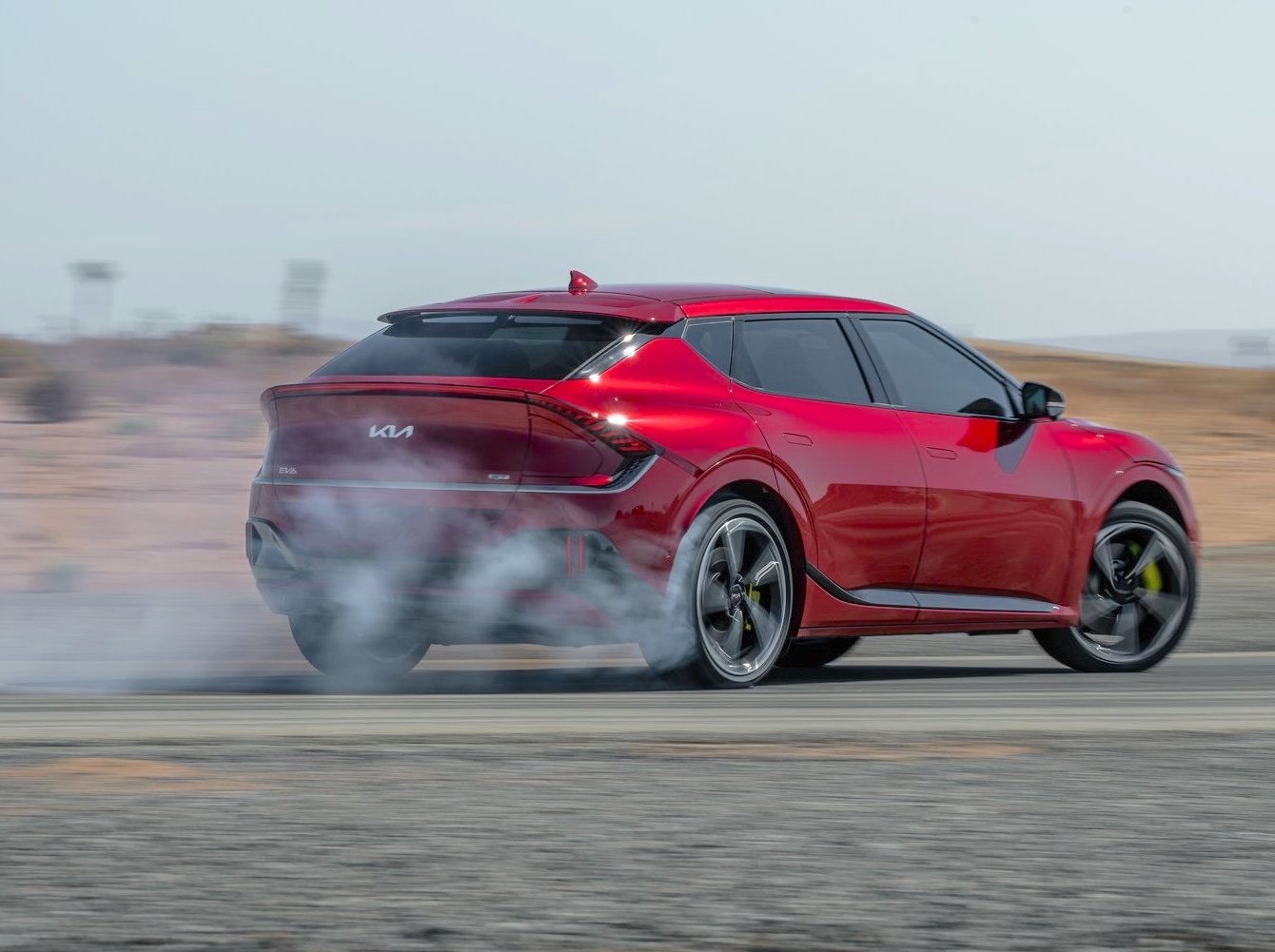 A front-axle-mounted motor which is the same as that found in the standard AWD EV6, delivers 218PS from 4,400 to 9,000 rpm. This is paired with a powerful new rear-mounted motor producing 367PS from @ 6,800 to 9,400 rpm, to deliver a combined power output of 585PS and 740Nm of torque.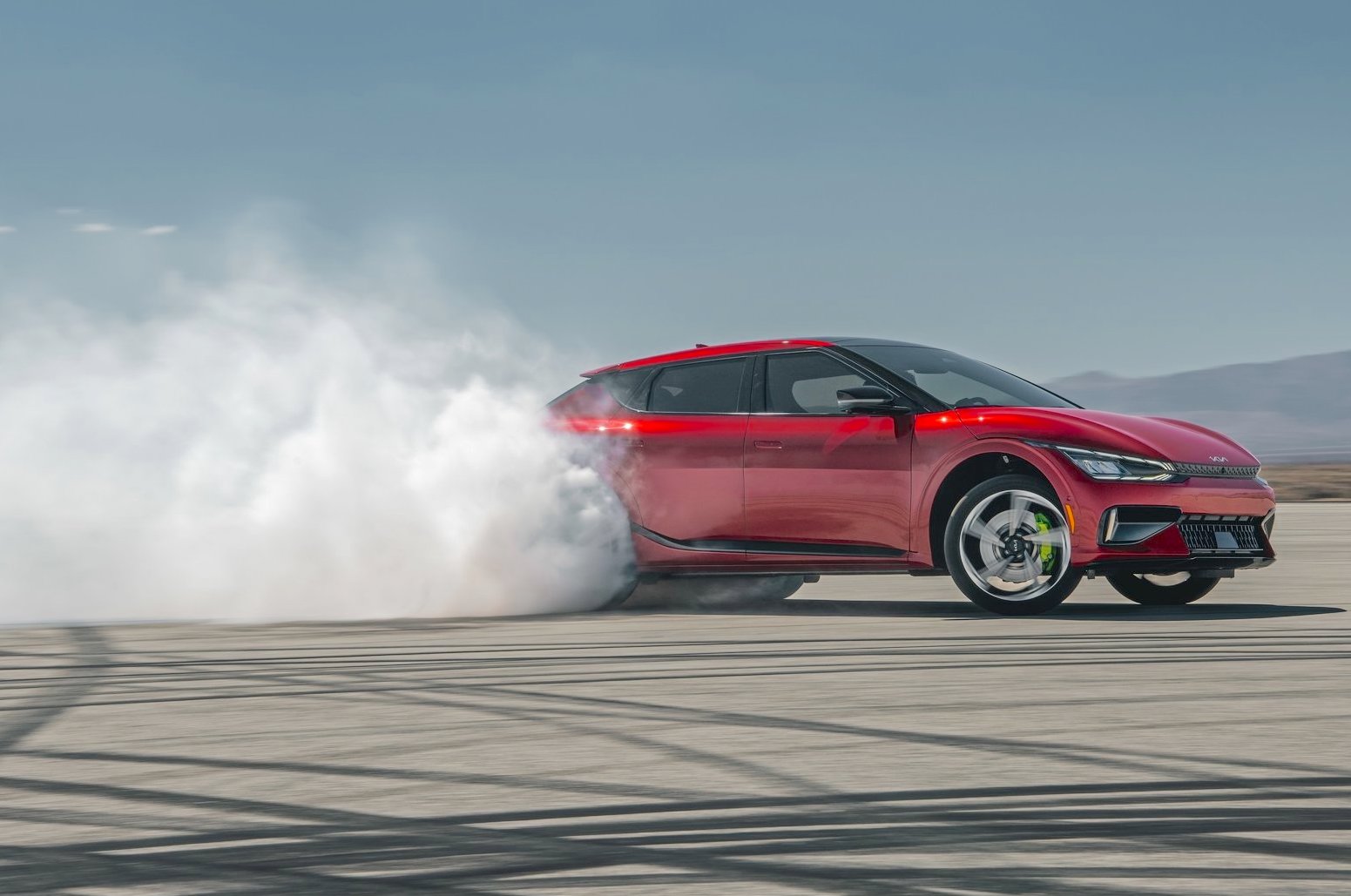 The total power output of the EV6 GT is a remarkable 80 percent higher than that of the next most powerful EV6 variant, the AWD dual-motor model, which has 325PS and 605Nm of torque (front and rear motors combined).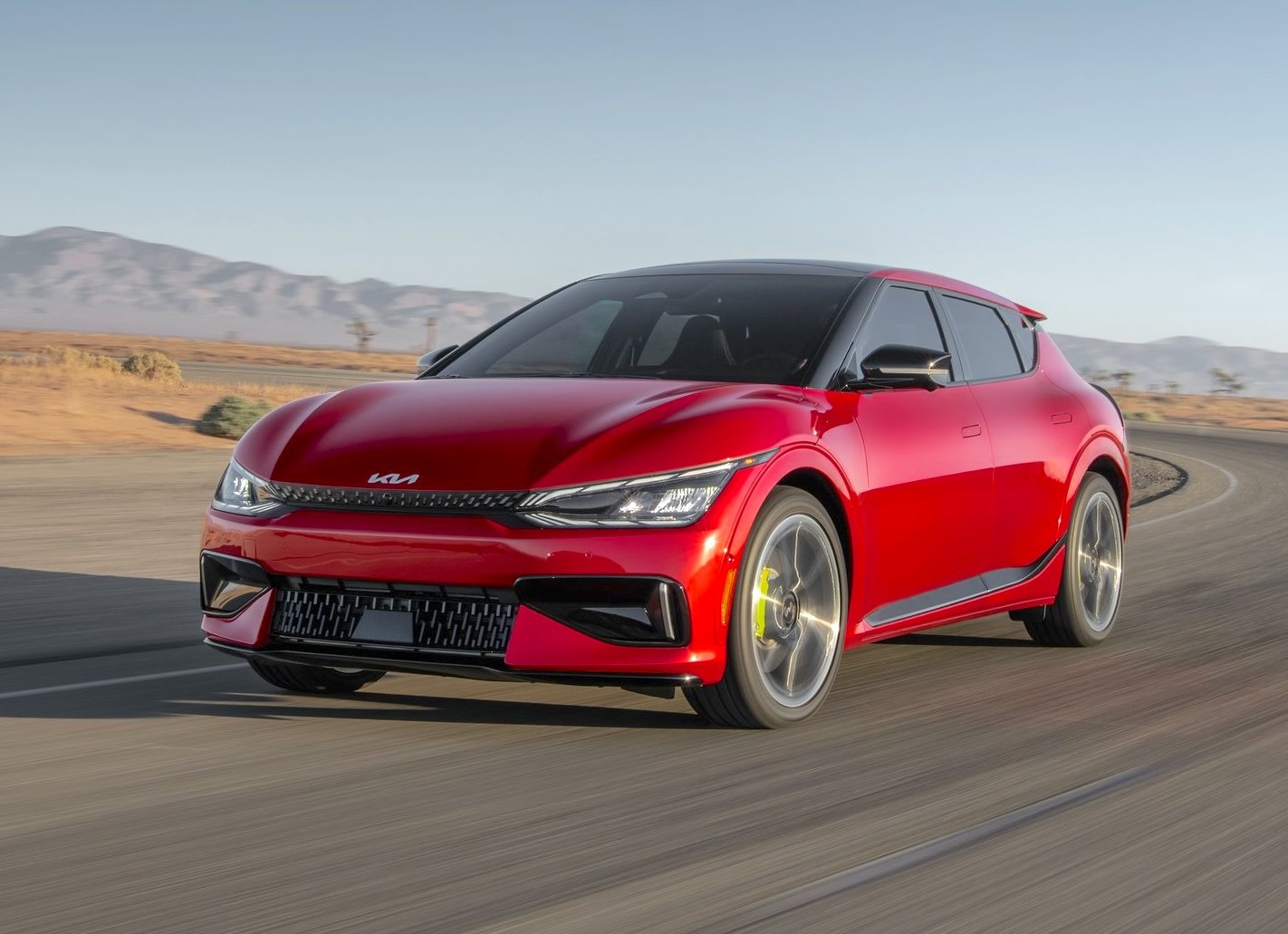 The power and traction generated by the Kia EV6 GT's dual-motor, all-wheel drive layout allows for truly scintillating performance.
The GT can accelerate from 0-to-100 km/h in just 3.5 seconds – making this the quickest Kia ever and reach a top speed of 260 km/h (versus 5.2 seconds and 185 km/h for the standard AWD EV6).
Contributing to that prodigious performance are a range of innovative technical features within the rear motor, including the new 'hairpin' winding technology in the coil pack that reduces losses and improves high-speed response.
The breakthrough design – unconventional due to the dual-stage inverter for the rear motor – helps to unleash exceptional power and torque. The motor is controlled by the inverter power module, which adopts silicon carbide (SiC) semiconductors, and enhances system efficiency by around 2-3 percent.
The standard EV6 electric motor has exterior water cooling, which only influences the temperature of the motor housing. For the EV6 GT, cooling performance is supplemented by the coil pack being flushed with oil, maintaining stable temperatures even in extreme conditions and during sustained high-speed operation.
Further measures manage the increases in heat, centrifugal forces, noise and vibration that can be generated when the high-performance rear motor operates at its upper limits.
For example, Kia engineers improved the distribution of forces throughout the motor's structure by reinforcing the bearing cage and permanent magnet arrangement, and by optimising the layout of the rotor core.
Noise, vibration and harshness (NVH) has been further mitigated with the introduction of a new dual-piece rotor shaft.