Automotive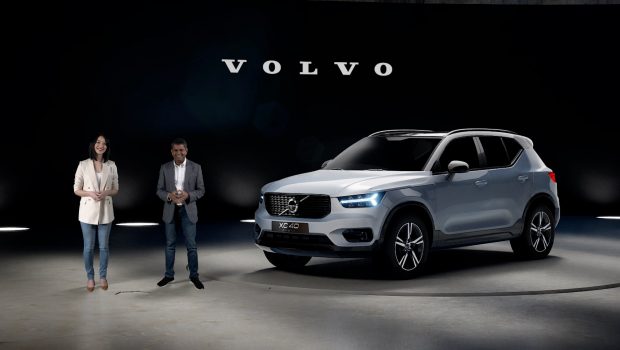 Published on February 25th, 2021 | by Joshua Chin
0
Volvo XC40 Recharge T5 R-Design PHEV Launched Locally
This new Volvo XC40 PHEV compact crossover costs RM 242k after sales tax exemption. 
After dropping some not too subtle hints over the past month, Volvo Car Malaysia has finally recently announced the launch of the XC40 Recharge T5 R-Design locally. Not to be confused with the fully-electric XC40 that has gone down a hit over in Europe, what is being launched here today is instead the PHEV variant of this Scandinavian compact crossover.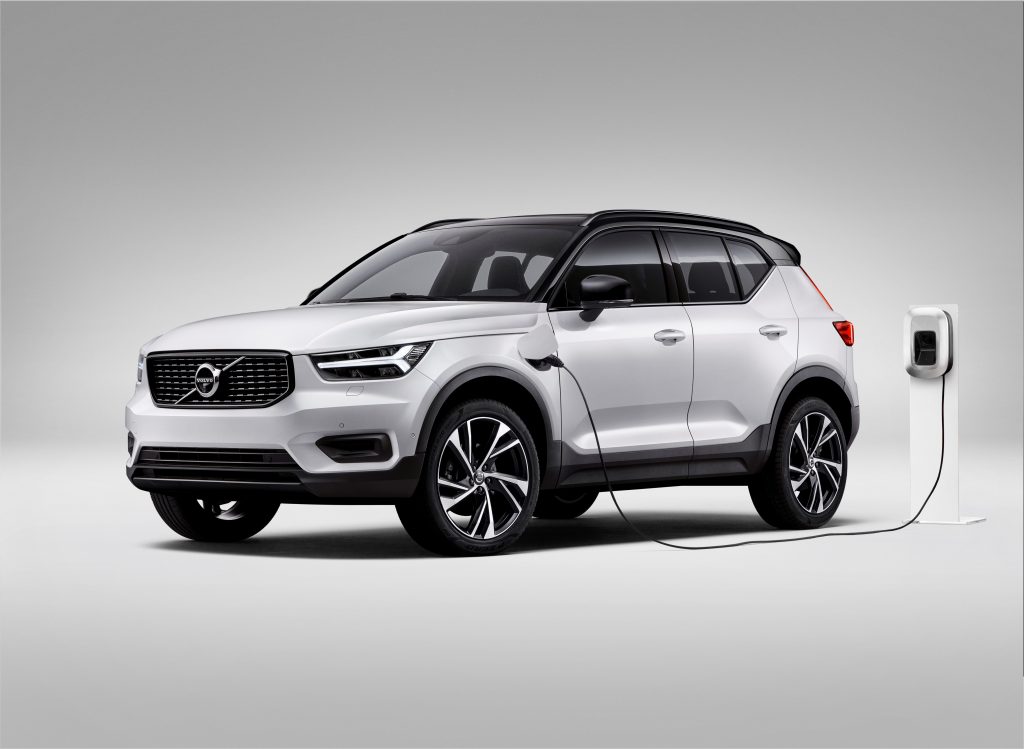 As such therefore, under the hood of this twin-engined Volvo is a 1.5 litre turbocharged three-pot petrol Drive-E engine mated to 7-speed dual-clutch transmission which drives solely the front wheels. Sandwiched between both those things meanwhile is an electric drive motor that is hooked up to 10.7 kWh lithium-ion battery, which is capable of providing a claimed 44 km of pure electric driving range. 
While on the topic of facts and figures, the total combined power output of this PHEV powertrain is a healthy 262 hp and 425 Nm of torque, with 82 hp and 160 Nm of torque generated from the electric motor alone. This thus translates to a reasonably quick 0-100 km/h time of 7.3 seconds and an electronically-limited top speed of 180 km/h, in addition to a CO2 emissions and fuel efficiency figure of just 50 g/km and 2.2 km/l respectively.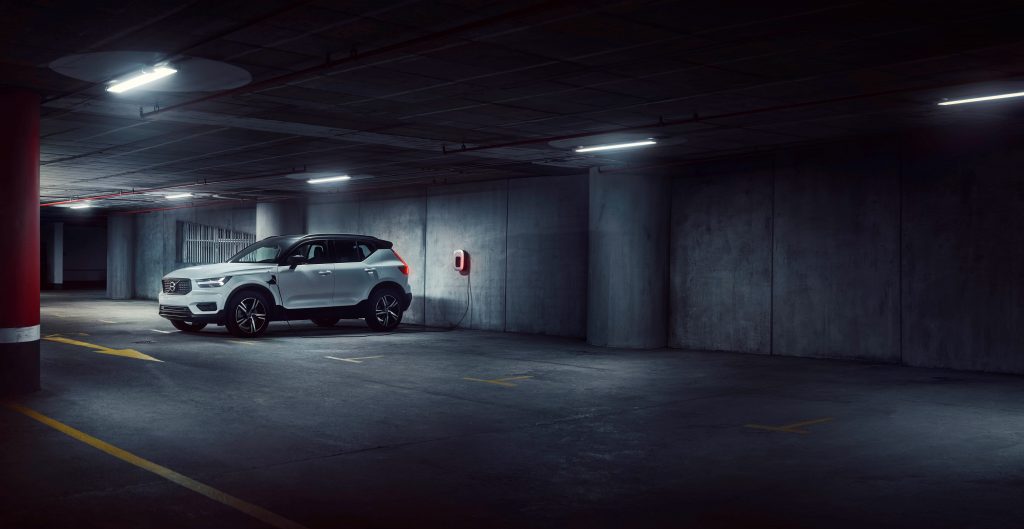 Moving onto the exterior of the XC40 Recharge T5, Volvo states that it is much the same as the same as that of its purely petrol-powered T5 AWD counterpart that is currently on sale.  In fact, the only exterior differentiating factors between the two cars that is worth talking about would be a subtle Recharge script on the C-pillar of its two-tone roof and thread plates on the door sills, as well as the not to subtle addition of a charging port on the front left fender. 
Speaking of that charging port, charging times of its drive battery from empty are estimated to take 5 hours from a conventional 3-pin socket. Quick charging through a Type 2 connector cable on the other hand should top the batteries up in less than 3 hours.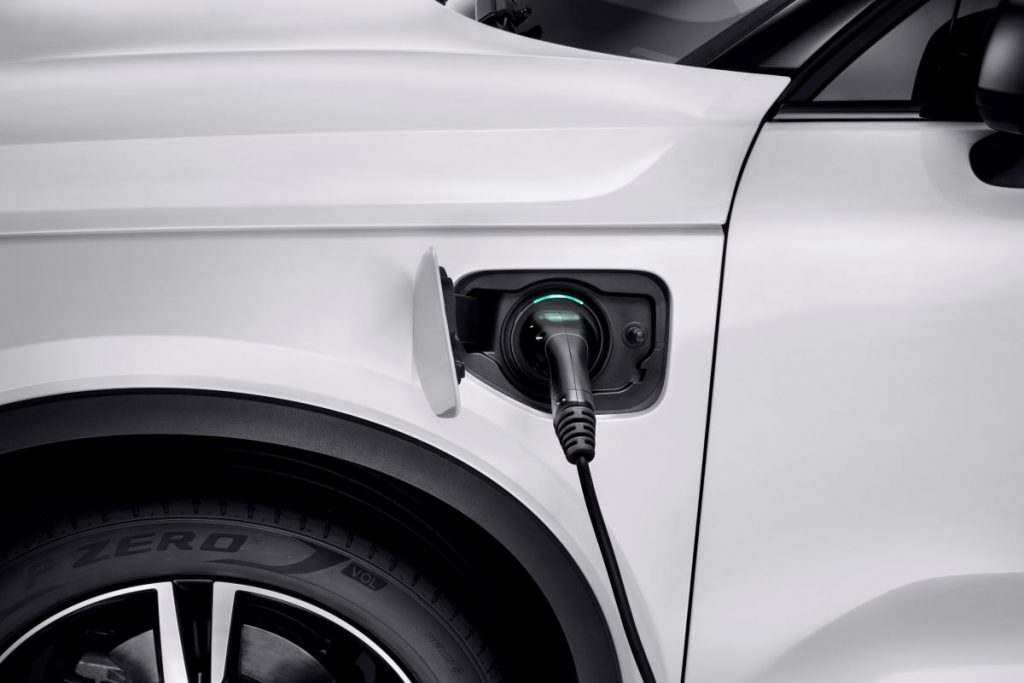 Stepping inside the PHEV XC40, the same story as with the exterior continue within the cabin as the twin-engined car here retains much the same interior as its single-engined counterpart. The only difference is that now this particular eco-friendly Volvo compact crossover also features a hybrid drive mode, in addition to the four others: Pure, Off-road, Power and Individual.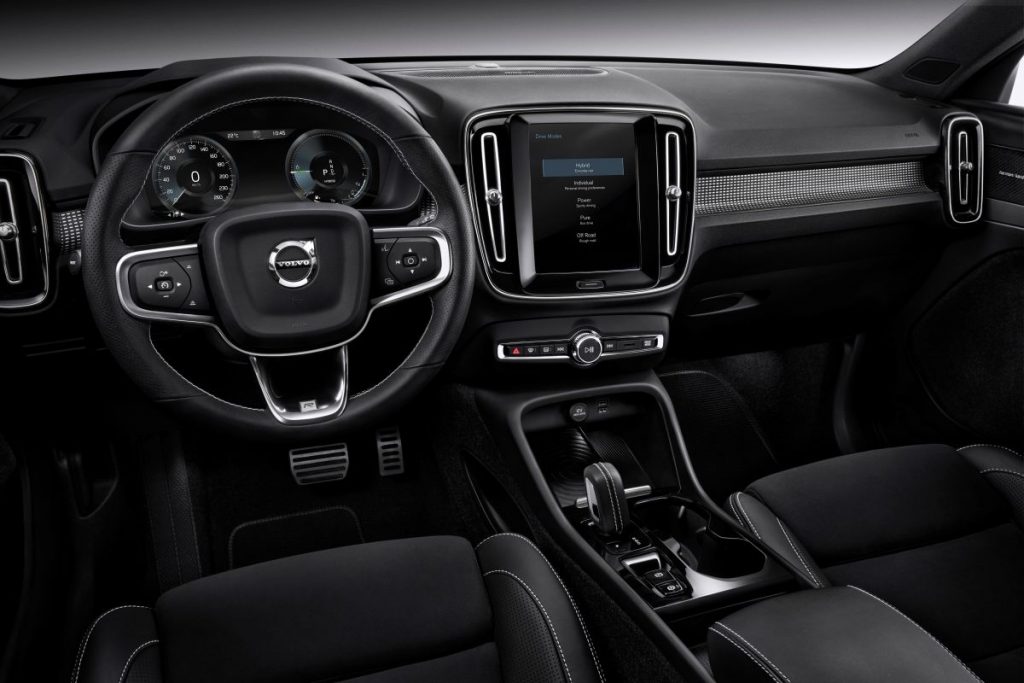 Priced initially at RM 255,888, the XC40 Recharge T5 R-Design currently retails for RM 241,997.04 courtesy of the government's extended sales tax exemption period, which will last till the 30th of June. Five colours are to be available for this Volvo: Blackstone, Crystal White Pearl, Bursting Blue Metallic, Glacier Silver Metallic and Coral Red Metallic.
Assembled locally in Volvo's Shah Alam plant, the XC40 Recharge T5 R-Design is currently available for viewing at all authorised dealers nationwide. Bookings for this new PHEV compact crossover can also be made online through Volvo Car Malaysia's website.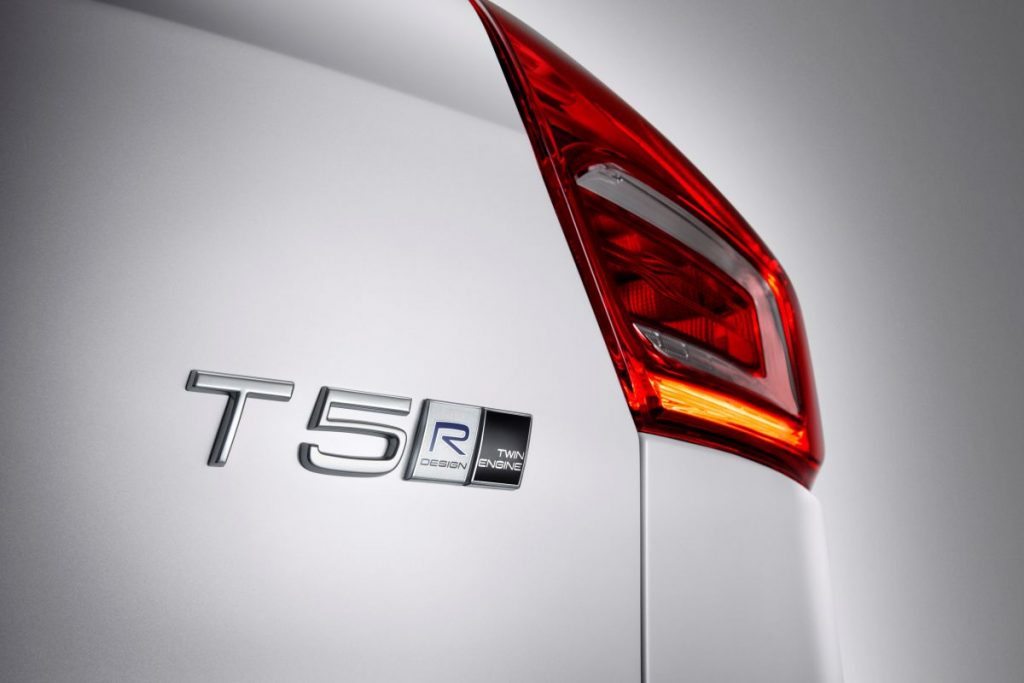 PRESS RELEASE: Taking a step closer on its ambition of reducing carbon emissions per car by 40%, Volvo Car Malaysia has officially launched the brand-new Volvo XC40 Recharge T5 R-Design in Malaysia. Through this, the company is now the first and only automotive brand in Malaysia to offer a full range of Completely Knocked-Down (CKD) plug-in hybrid electric vehicles (PHEV) all assembled in Malaysia.
Built on Volvo's Compact Modular Architecture (CMA) platform, the Volvo XC40 Recharge T5 comes with Volvo's first-ever 1.5 litre turbocharged three-cylinder engine Drive-E powertrain, with an electric motor mounted to its seven-speed dual-clutch automatic gearbox to drive the front wheels. Designed for the city and the planet, the twin engine setup provides a more sustainable drive, with CO2 emissions of just 50 grams per kilometre, while maintaining the luxury and performance of a Volvo.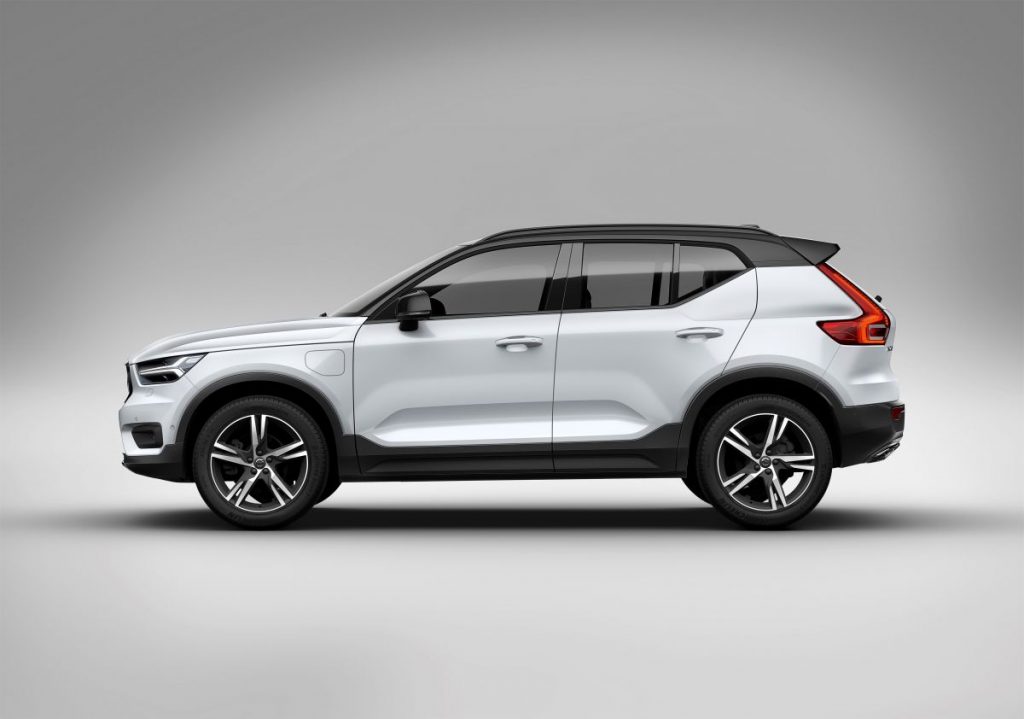 "We are excited that we can finally offer one of our most successful SUVs as a plug-in hybrid electric vehicle, and thus completing our full line-up of PHEVs. The launch of the XC40 Recharge T5 is a sign of greener times ahead as we continue to strive towards a more sustainable future and do our part to not only reduce our carbon footprint, but also help our customers reduce theirs as well," said Nalin Jain, Managing Director of Volvo Car Malaysia.
The Recharge T5 powertrain has a combined output of 262 hp and 425 Nm of torque, while 160 Nm of torque and a maximum power of 82 hp is generated from the electric motor to give a boost of instantaneous acceleration. Together with the petrol engine, the XC40 Recharge T5 reaches 100km/h in just 7.3 seconds and comes with its speed capped at 180km/h following the company's announcement in March 2020.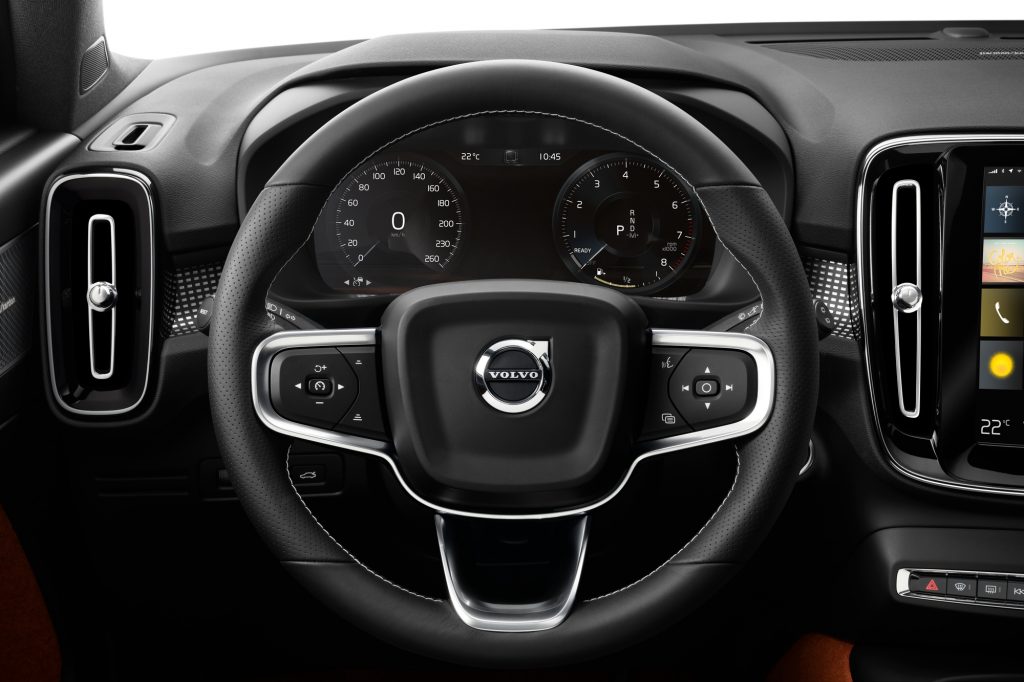 Safety and Technology
Made by Sweden, assembled in Malaysia, the XC40 Recharge T5 comes equipped with the same award-winning safety, connectivity and infotainment technology expected of a modern Volvo within its sporting edge design. It is also produced with the same high-quality control and expertise of Volvo, upholding their commitment to prioritise the safety of its customers as well as providing them with the freedom to move in a personal, sustainable and safe way.
Some of the technology included in the XC40 Recharge T5 are safety and driver assistance features such as the Pilot Assist system, City Safety, Run-off Road protection and mitigation, Cross Traffic alert with brake support. These features will help instil driver confidence and increase comfortability for an overall safer drive. The XC40 Recharge T5 offers five different drive modes for a more dynamic driving experience: Hybrid (default), Pure, Off-road, Power and Individual.
Through this, Volvo Car Malaysia ensures to bring its customers the same criteria of excellence, reliability and performance of a luxury car to Malaysians.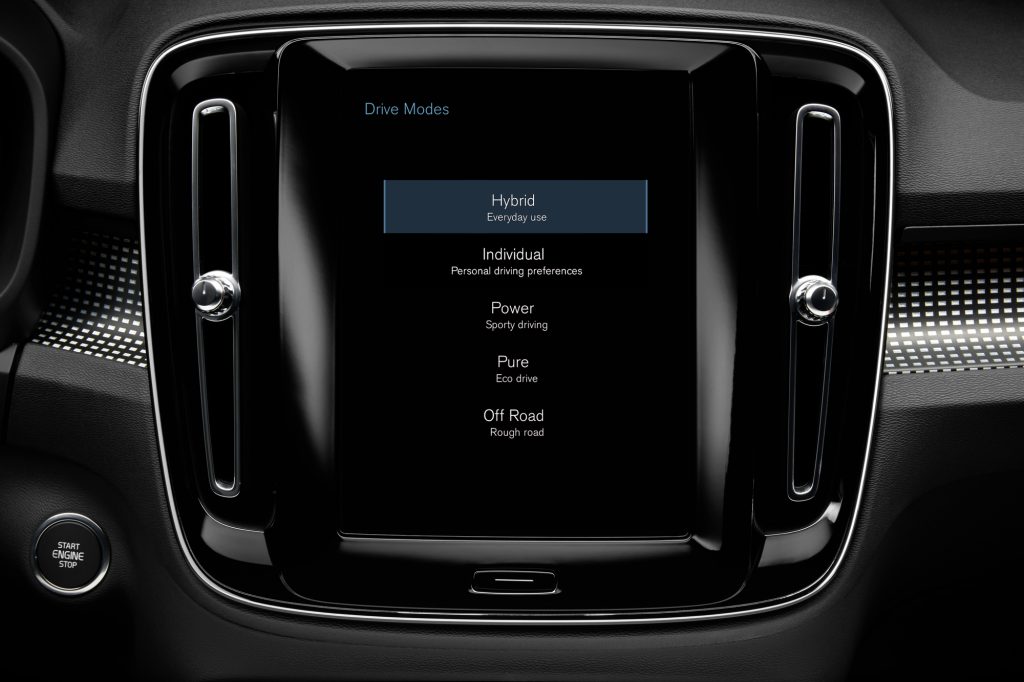 Recharge R-Design 
The Volvo XC40 Recharge T5 is near identical to the other XC40 variant, embracing the elegant Scandinavian design language that has defined Volvo's image and combining good looks with utility and functionality. 
Featuring a stylish and urban look, the new XC40 retains its bold and expressive design, highlighting its signature R-Design trim, allowing drivers to stand out from the crowd when exploring the city without blending into the crowd. The car also comes with a charging lid on the left-hand front wing as well as a radically new approach to storage within the car. 
Additionally, the storage areas in the cabin have been designed to provide drivers with more functional storage space in the doors, including retractable hooks for hanging items.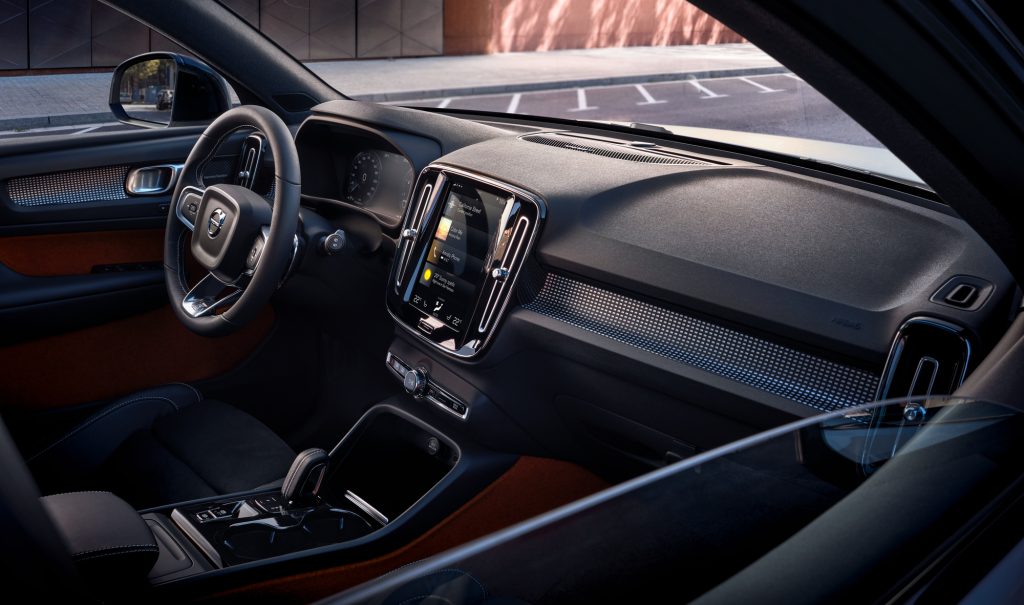 "The fundamentals surrounding safety, design and performance are the same for this model as with any other Volvo. Through the dedication of our team, we are confident that this car checks all the right boxes to provide an enjoyable driving experience. At the same time, we hope that the launch of XC40 Recharge T5 will provide a more sustainable choice for Malaysians and spur everyone to think about taking active steps in sustainability together, so we can recharge our environment and the future," added Nalin. 
Priced at RM255,888, the XC40 Recharge T5 is now reduced to RM241,997.04 after sales tax exemption (on-the-road, without insurance) and will be available for viewing at all authorised Volvo dealers nationwide starting today. At the same time, it is also available for online booking through Volvo Car Malaysia's website as a safer alternative and in adherence to the government's standard operating procedures (SOPs). The government recently extended its sales tax exemption for all vehicle purchases till 30 June 2021.
Customers will have the option to choose from among five distinct colours: Blackstone, Crystal White Pearl, Bursting Blue Metallic, Glacier Silver Metallic and Coral Red Metallic.