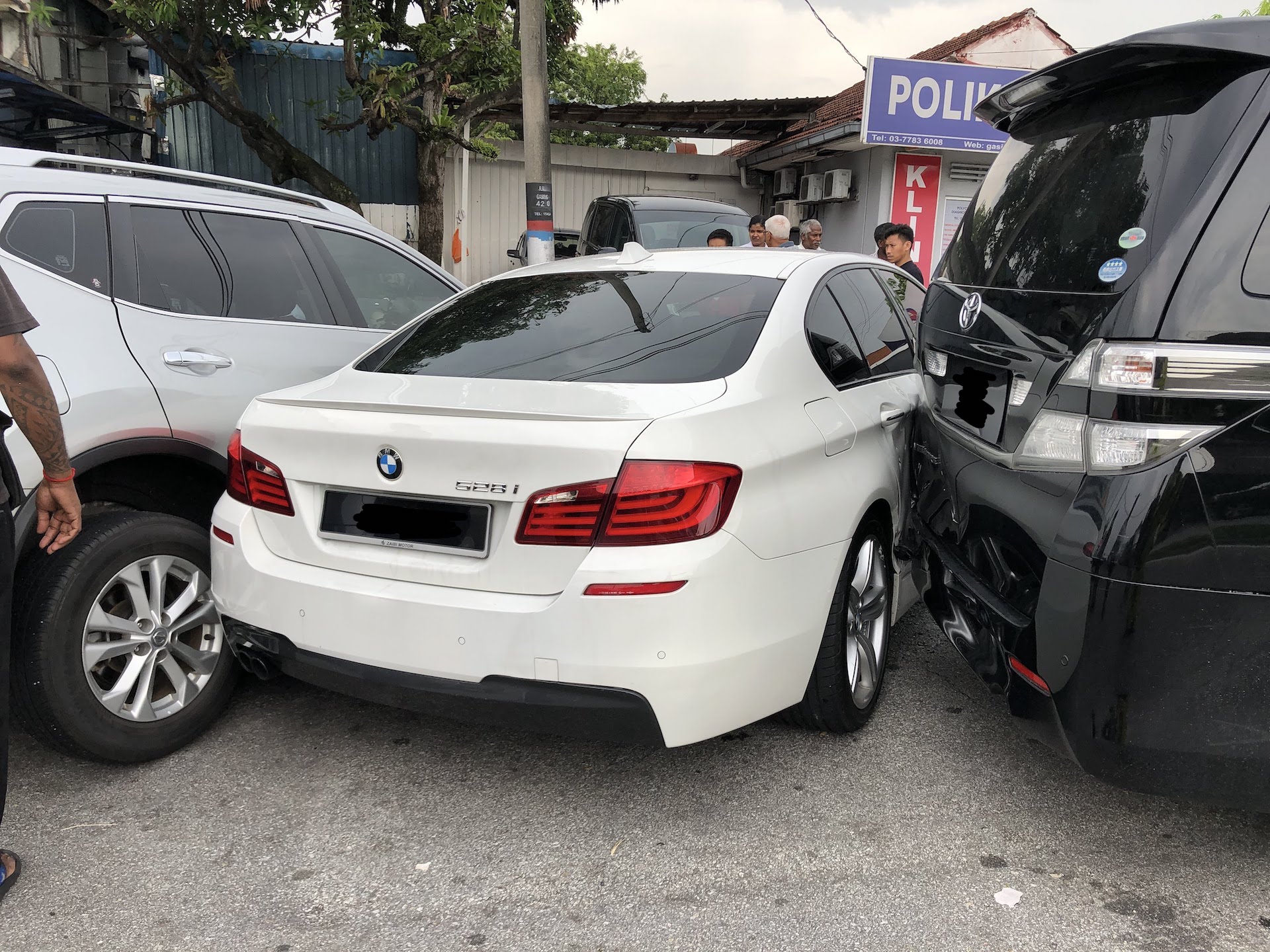 Well, we happened to just be at the right place at the right time when the black Toyota Alphard reverse crashed into 2 parked cars outside a popular row of shops in Petaling Jaya. A BMW 5 Series and a Nissan X-Trail were the innocent victims.
This incident happened right outside the famous Lotus Indian restaurant along Jalan Gasing. The damages cars were actually not parked in designated parking spots and so this is already a violation on town council laws. The incident happened at about 3pm on Saturday before Christmas.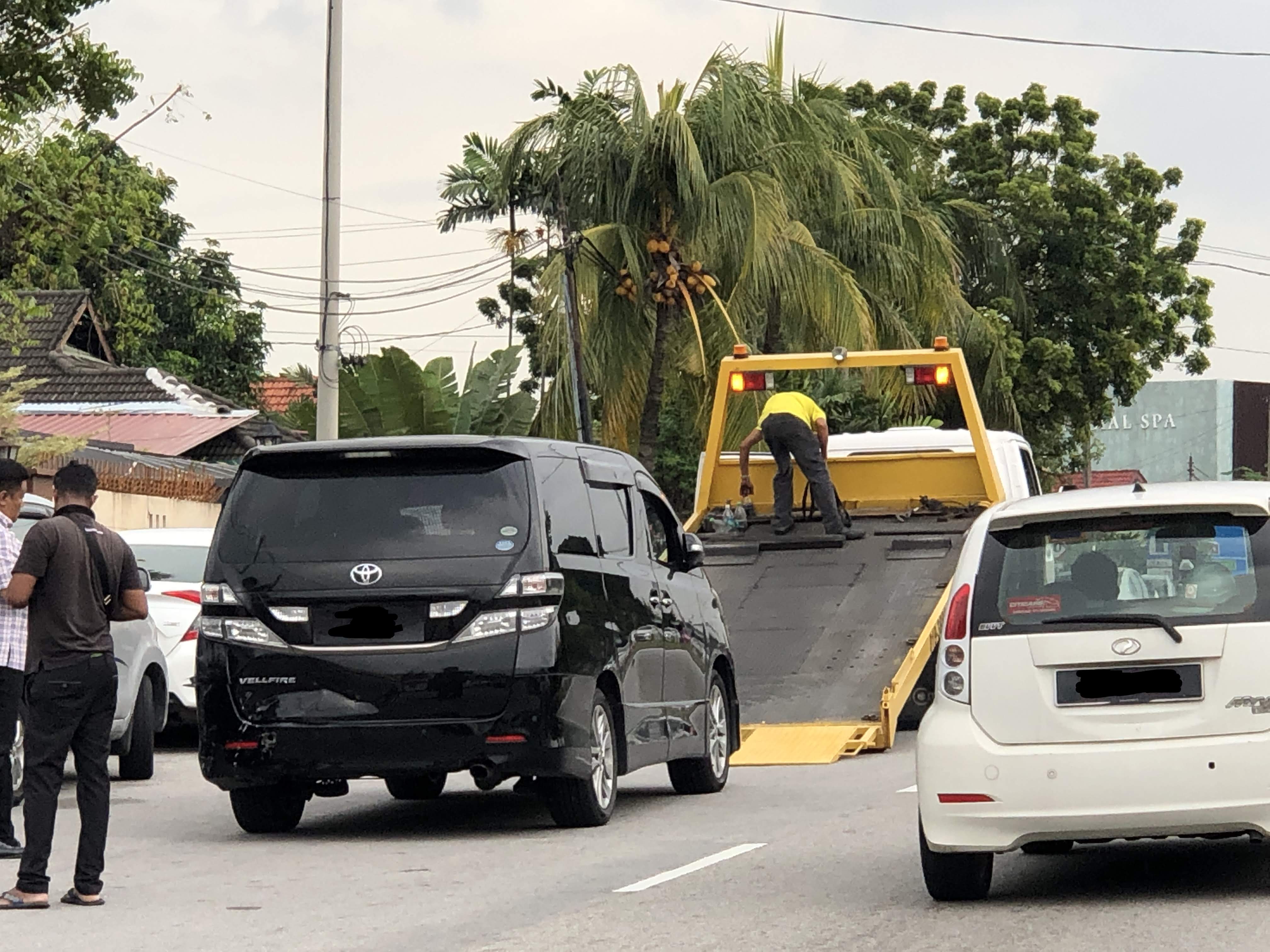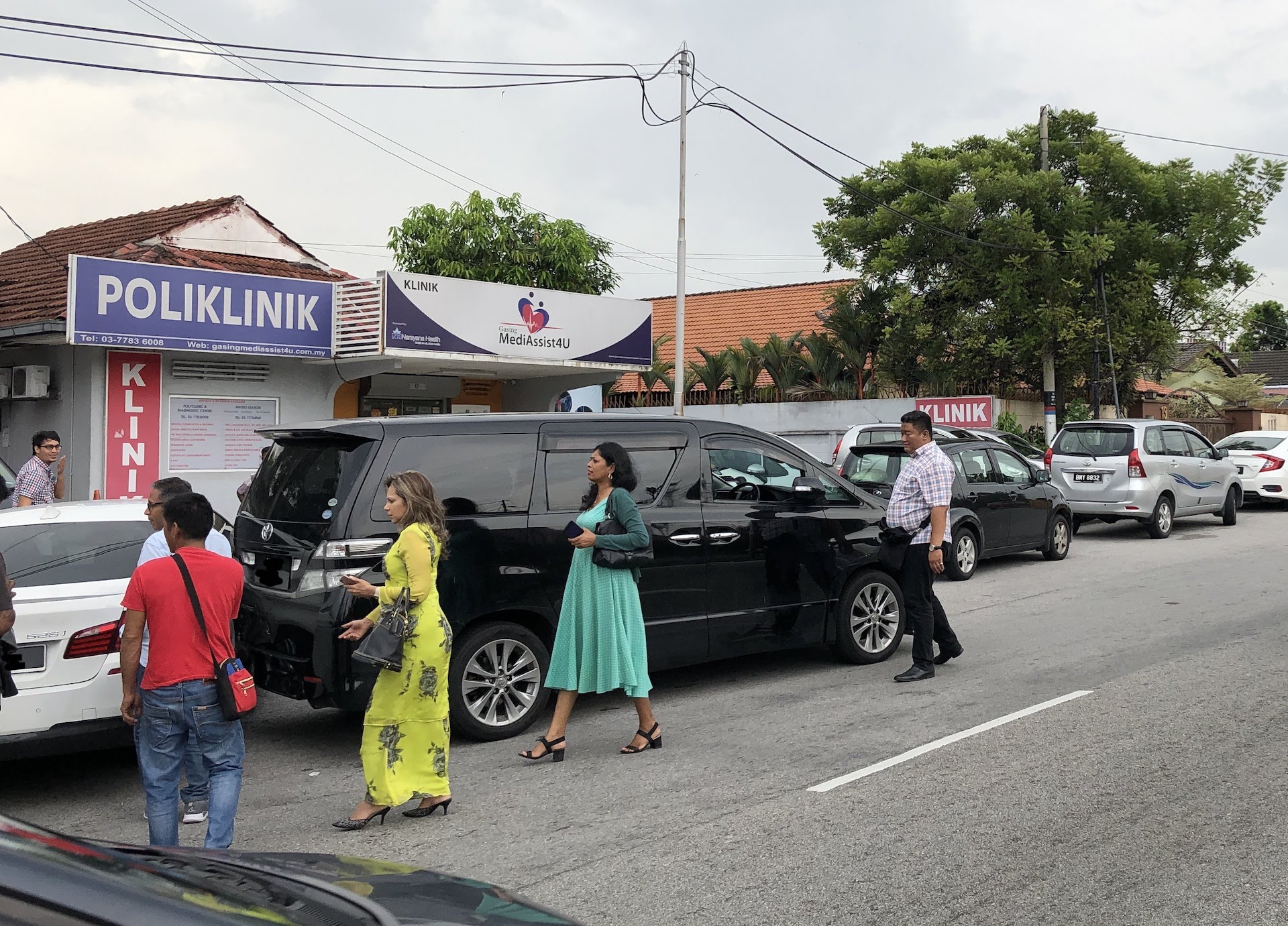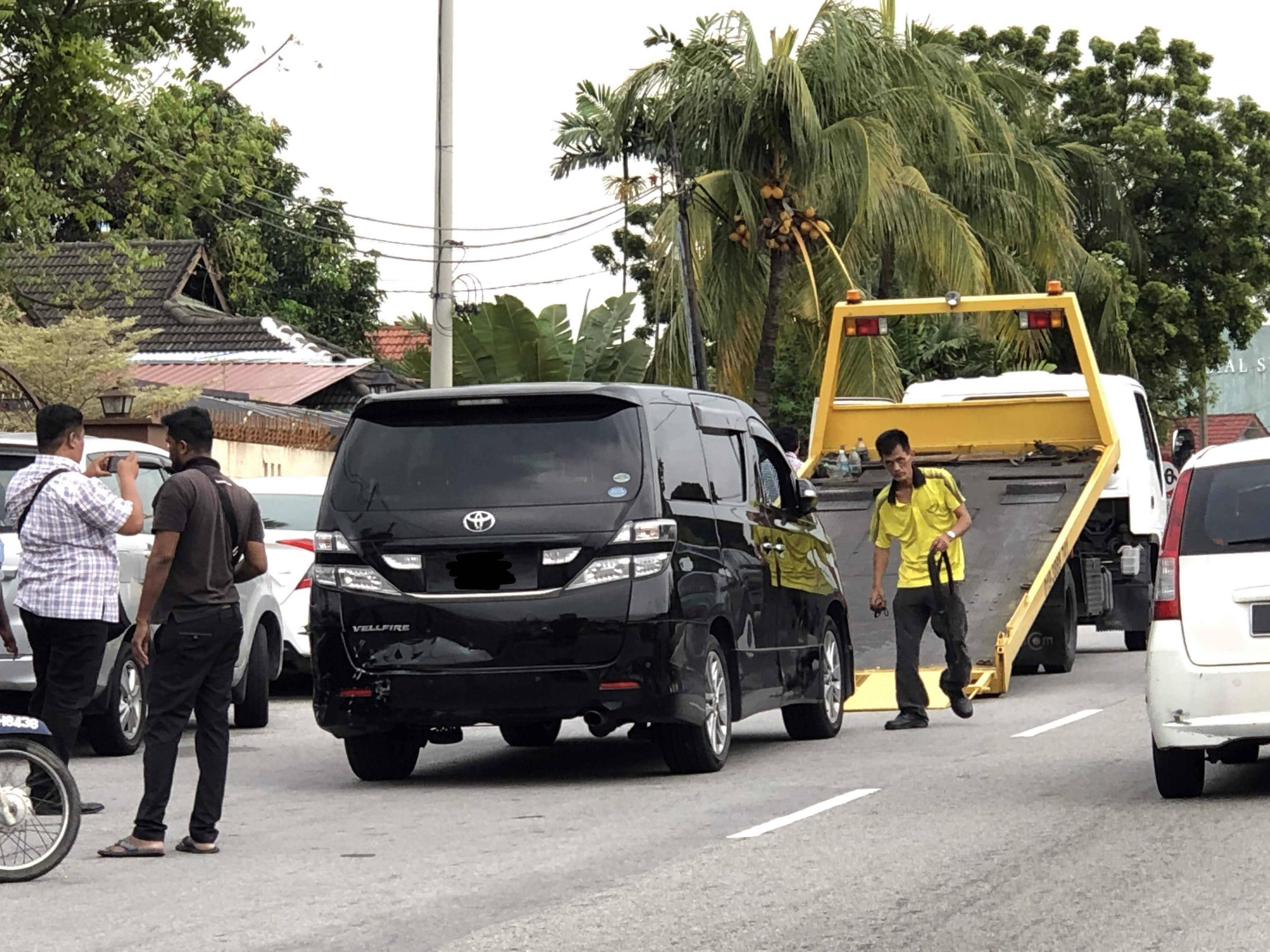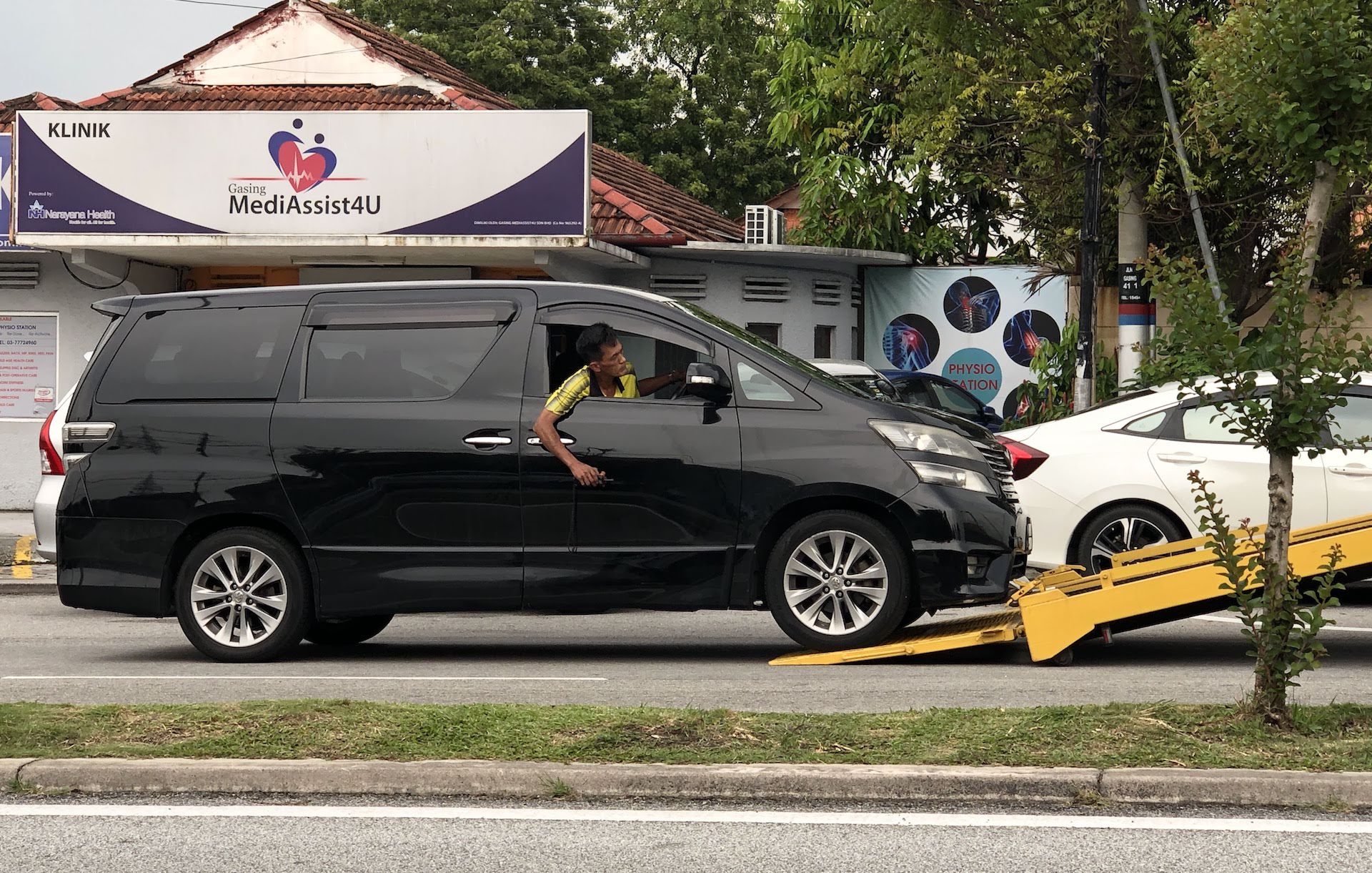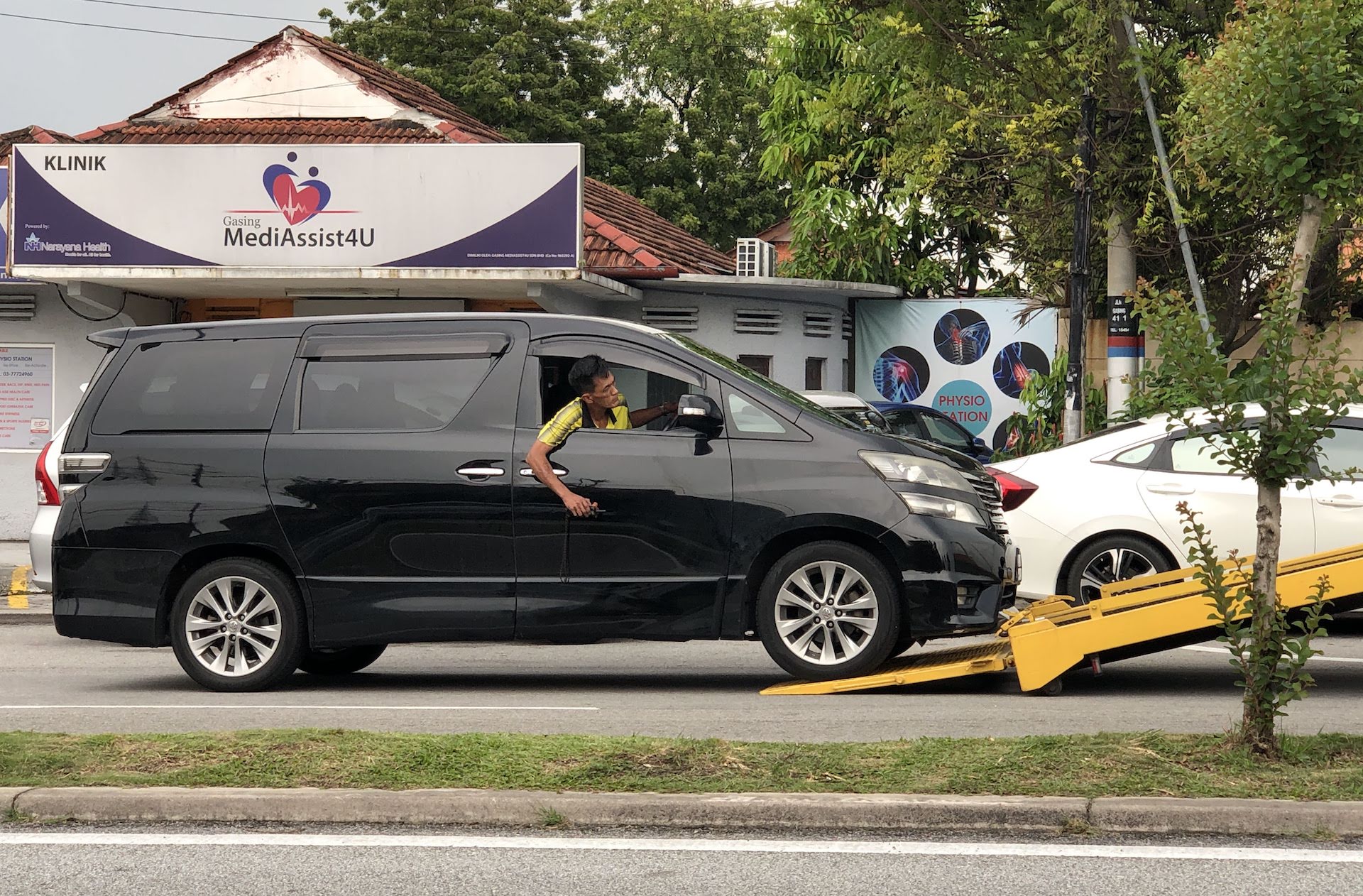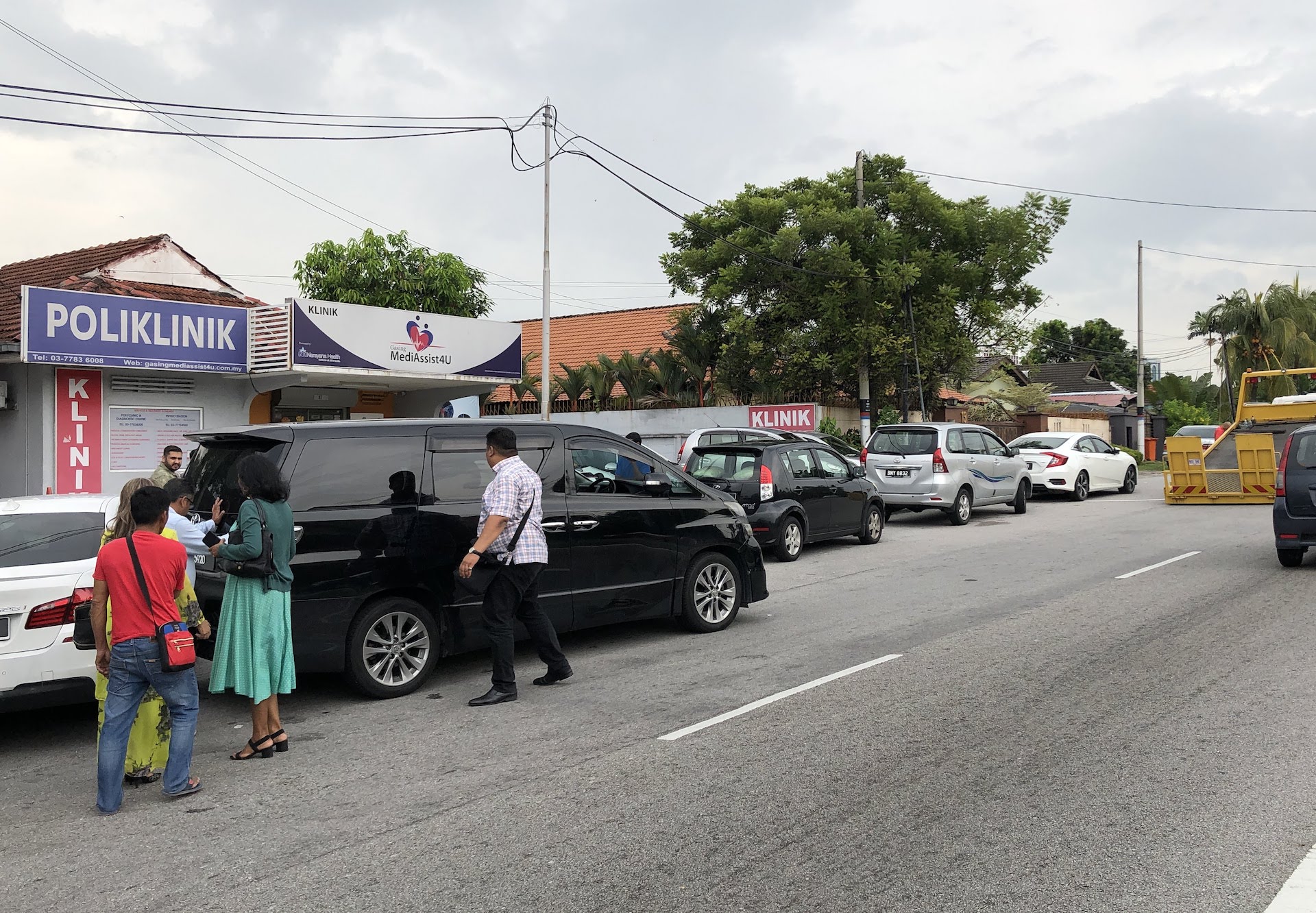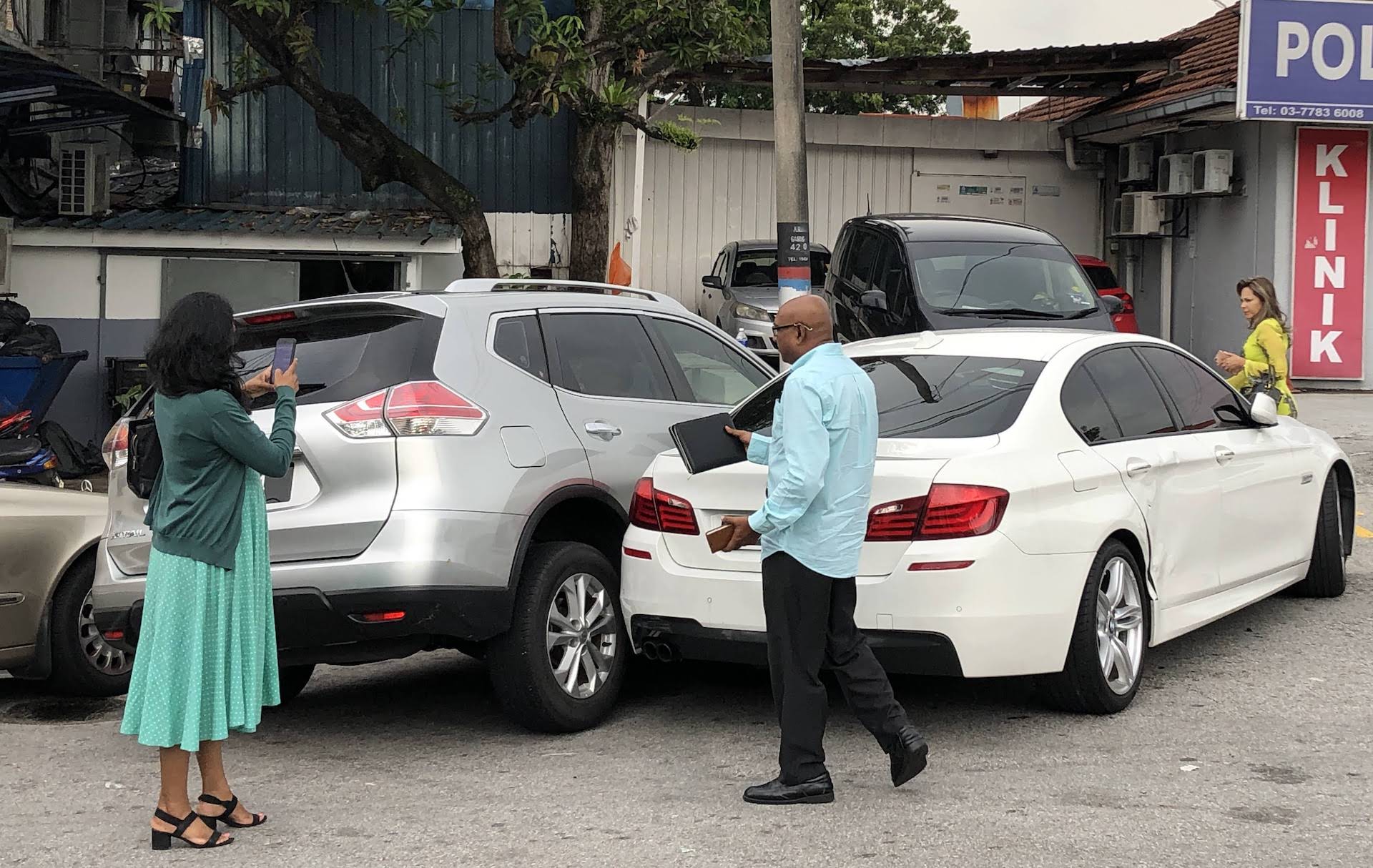 From the information we gathered at the accident location, the Toyota Alphard had an engine issue. The owner called for a tow truck. The tow truck arrived and the operator lowered the rear bed to pull the Toyota Alphard up. To pull the Alphard up the handbrake had to be released and the gearbox had to be in neutral….and this should have been done AFTER the tow hook had been connected to the front of the Alphard.
Sadly, this was not so. Before the tow hook could be hooked up to the Alphard, the gear shifter went into neutral and the hand brake was released. Oops, the Alphard rolled back and rammed into the side of the white BMW 5 Series which pushed the BMW to 'smooch' the Nissan X-Trail's whole right side.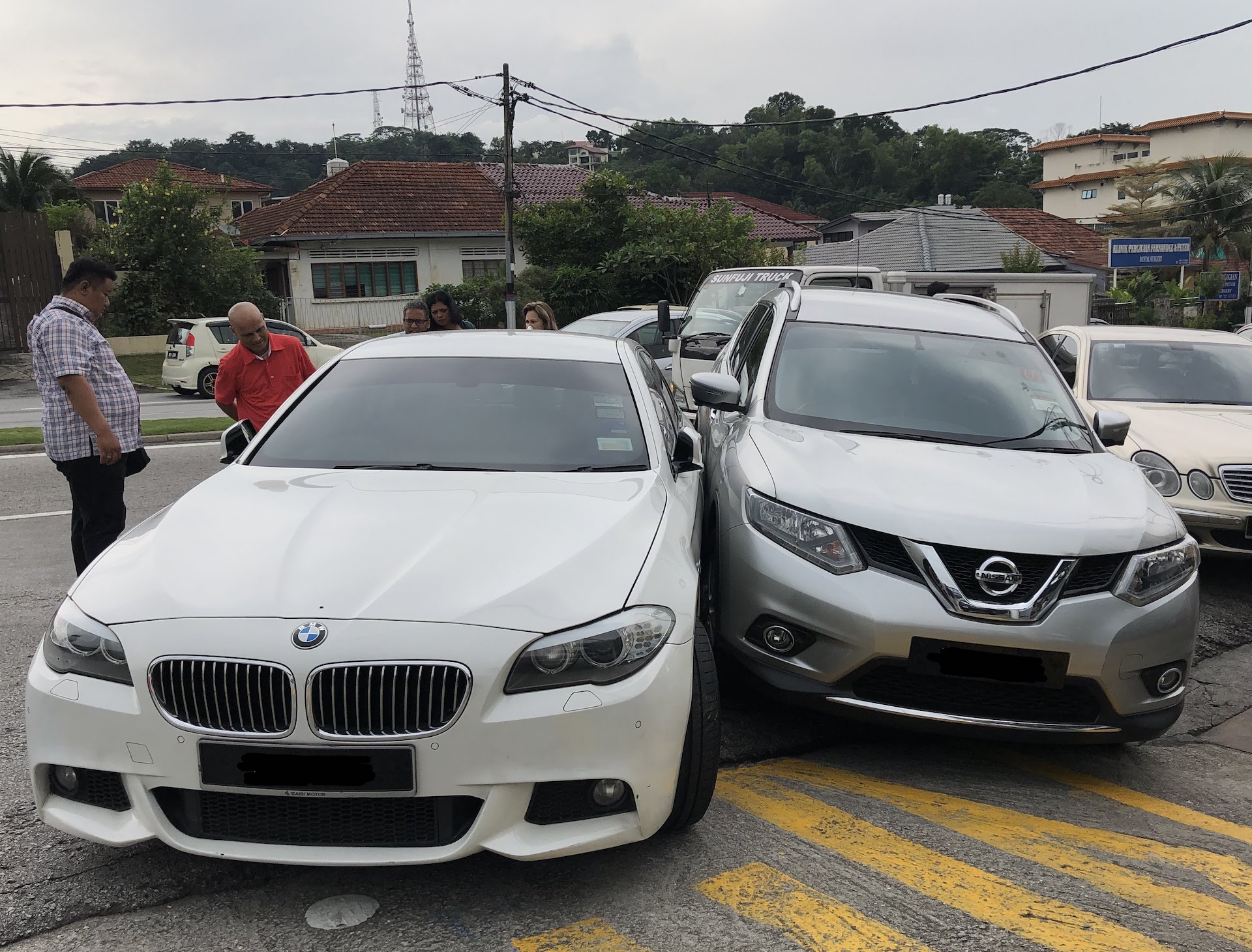 So, with the help of a few onlookers, the Alphard was pushed back forward and hooked up properly this time to the tow truck hook and the BMW and Nissan owners had to figure out how to claim against the Alphard's insurance company for their damages which is quite bad as it is not just the rear doors but also the rear fenders that have been damaged. Then there is the issue of paint matching which will be difficult as both cars are already a few years old and then the inconvenience of not having their cars to use while the damages are being fixed.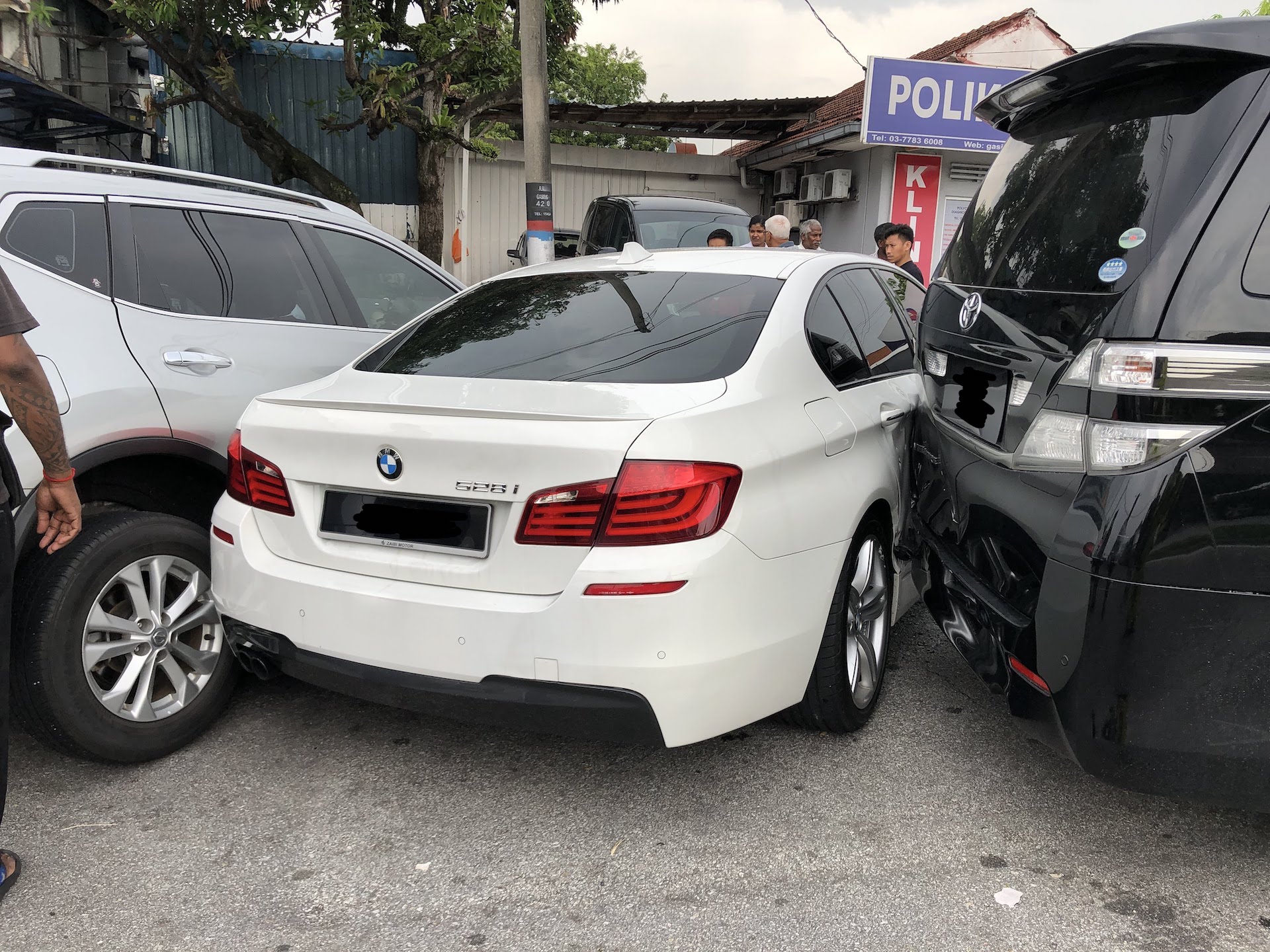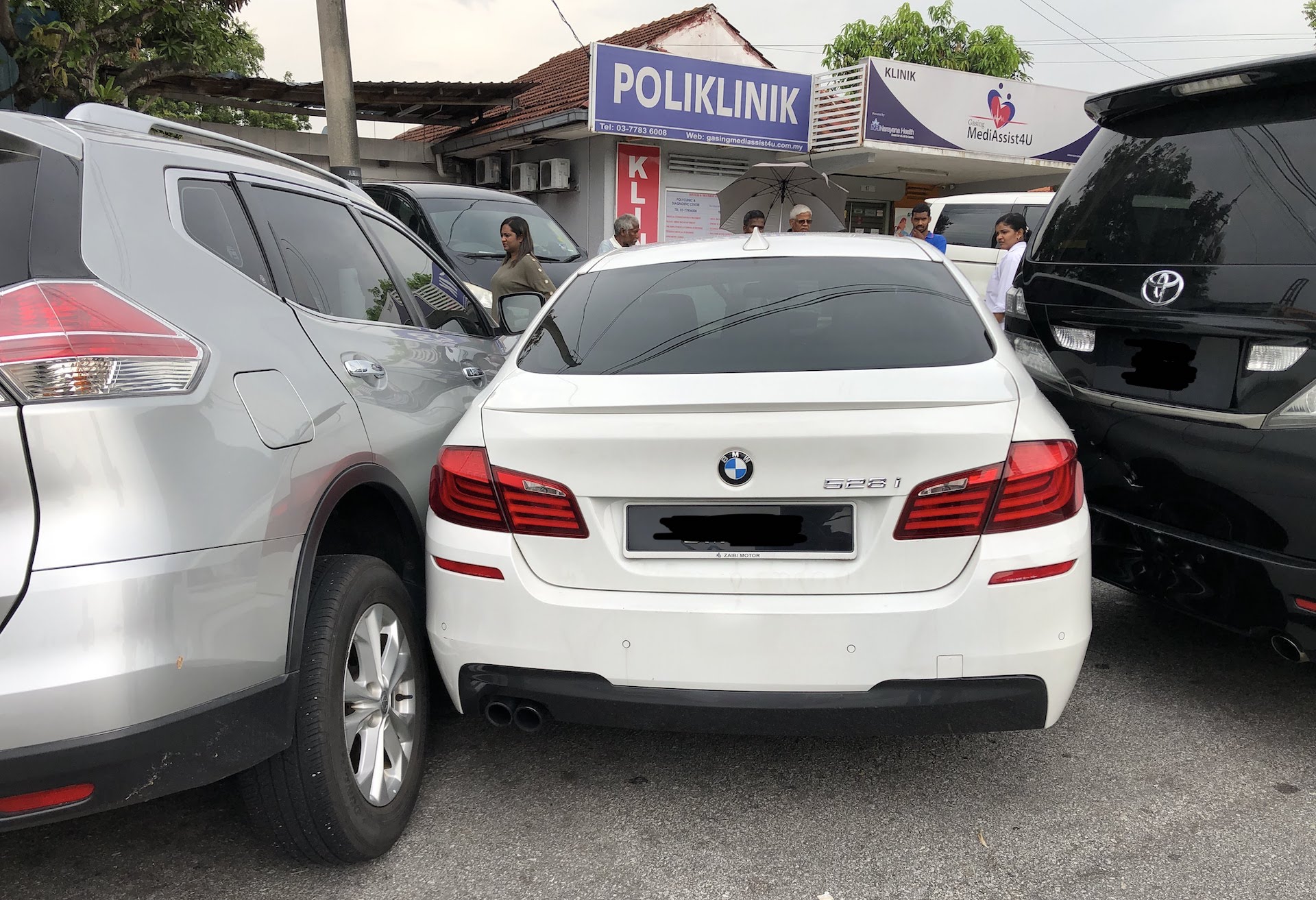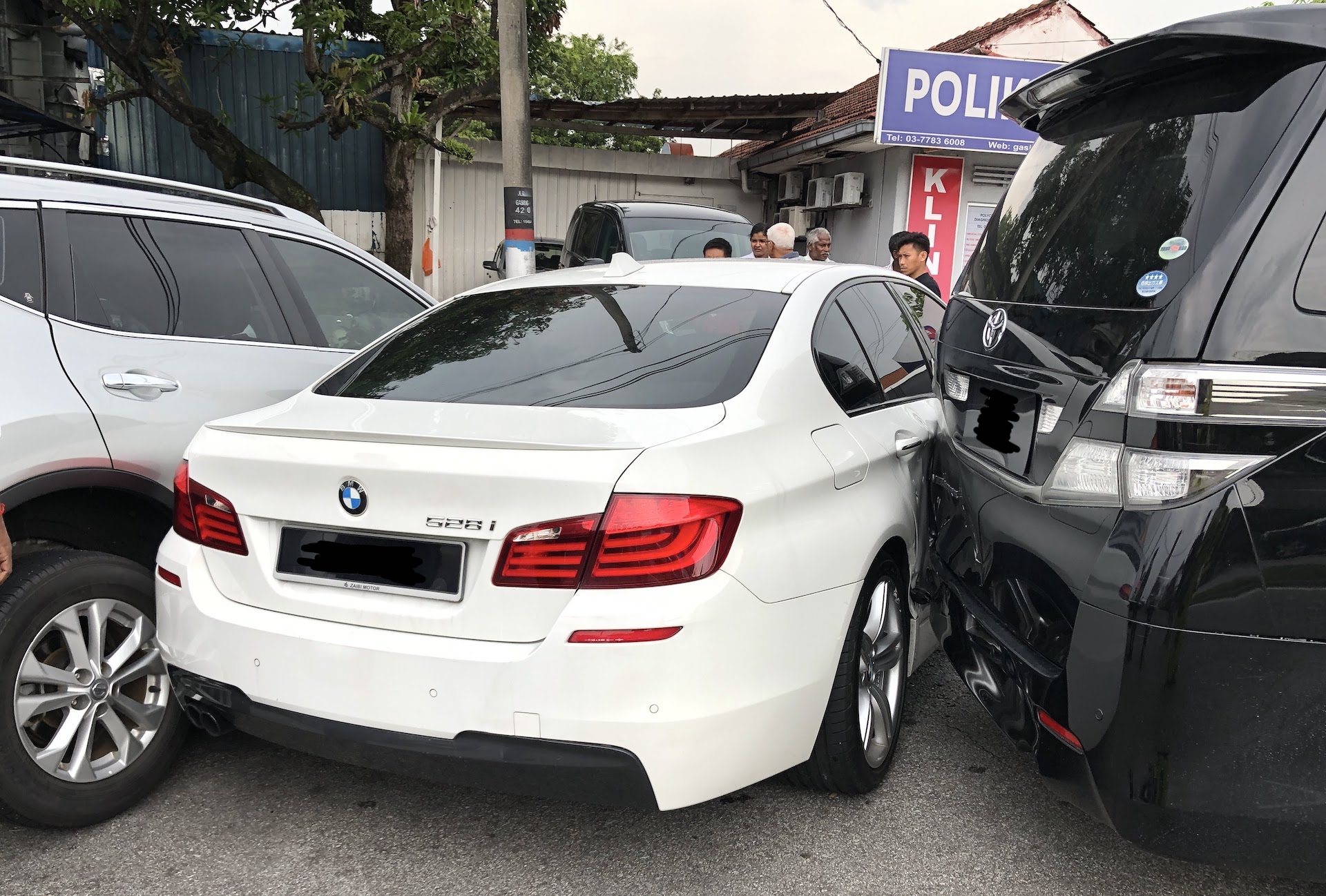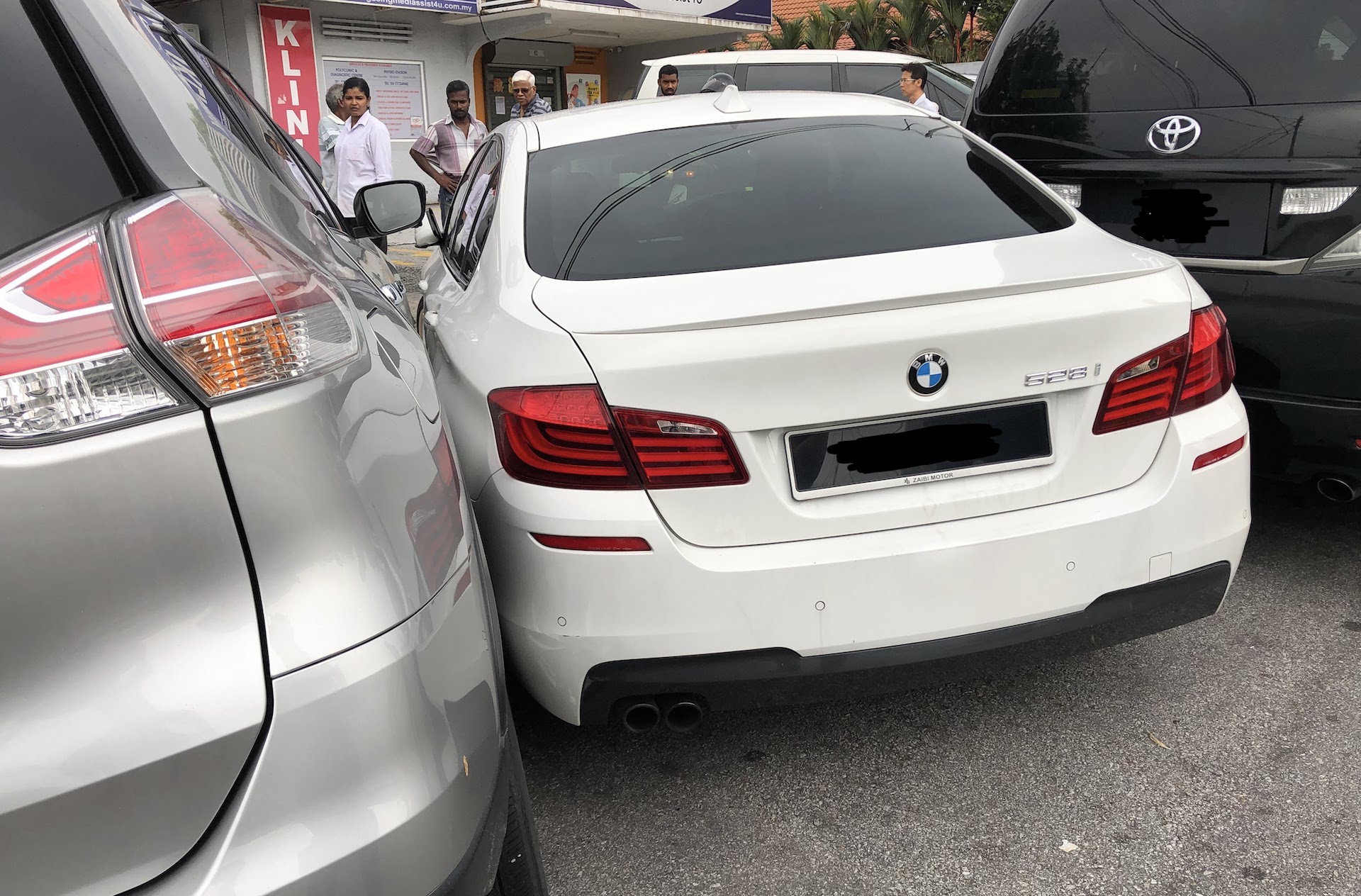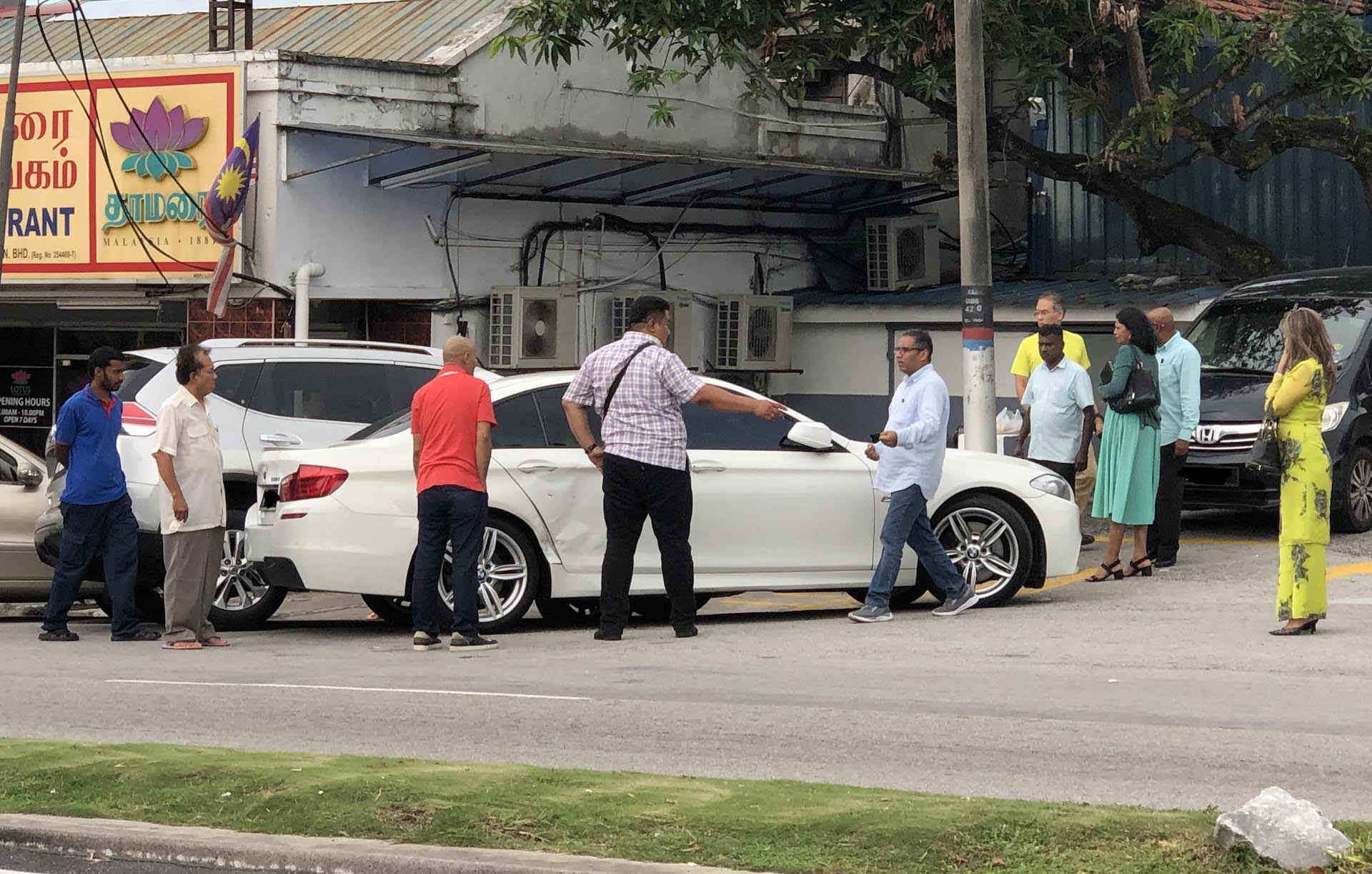 Now, some years later when the BMW 5 Series and Nissan X-Trail owners decide to sell their vehicles, the issue of their cars being 'accident free' will come up and their values will drop a smidgen because of the negligence of the tow truck operator and the Alphard owner.