Motorsports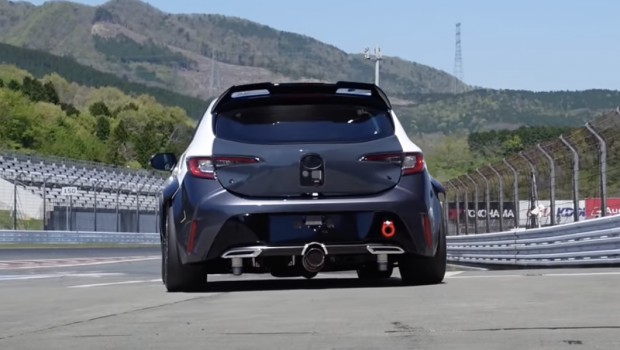 Published on April 30th, 2021 | by Joshua Chin
0
Toyota's Hydrogen-Fuelled Corolla Race Car Sounds Ace
This Corolla demonstrates that eco-friendly motorsport doesn't necessarily mean silent racing. 
Following up on Toyota's prior announcement that it intends to go racing with a hydrogen-fuelled Corolla Sport, the Japanese automaker has recently released footage of it taking to the track. 
And while eco-friendly it may be however, this race-spec eco-friendly hatchback nevertheless still emits the sound that will warm the hearts of any true-blue petrolhead, as witnessed in the video below: 
Now to those who are intrigued as to how this hydrogen-powered Corolla doesn't hum like an EV but roars (like a proper race car should) instead, it all has to do with the fact that under the hood of this track-prepped hatchback lies the same basic turbocharged three-pot internal combustion engine as what is to be found in the GR Yaris. Yes, what Toyota is doing here is actually burning the (rather-flammable) hydrogen, as opposed to using it to generate power alá fuel cells that eventually drives electric motors. 
By keeping the ICE but weening it off fossil fuels and onto hydrogen instead, Toyota has managed to rather ingeniously deliver a sonorous engine soundtrack while being simultaneously carbon neutral. That is because hydrogen combustion is in itself a zero carbon emission process (2H2 + O2 → 2H2O), though there is unfortunately still to be some NOx emitted from its mesh-shaped tailpipe.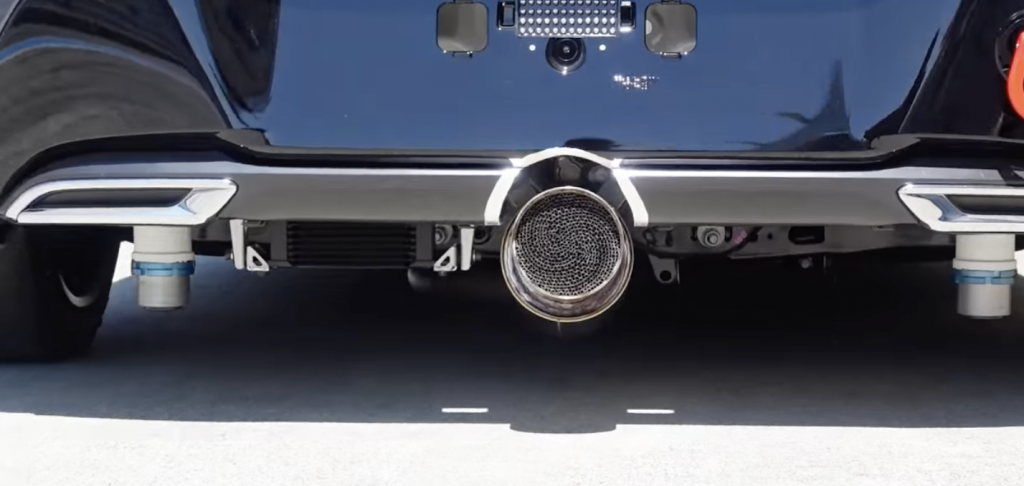 As for how this hydrogen-fuelled Corolla drives meanwhile, racing driver Hiroaki Ishiura who is testing this prototype for Toyota has stated that it was not as different to a normal ICE as he expected it to be. Rather promisingly too, he added that he would have been none the wiser in thinking that that it was a normal engine if he hadn't been told about the unique powertrain under the hood.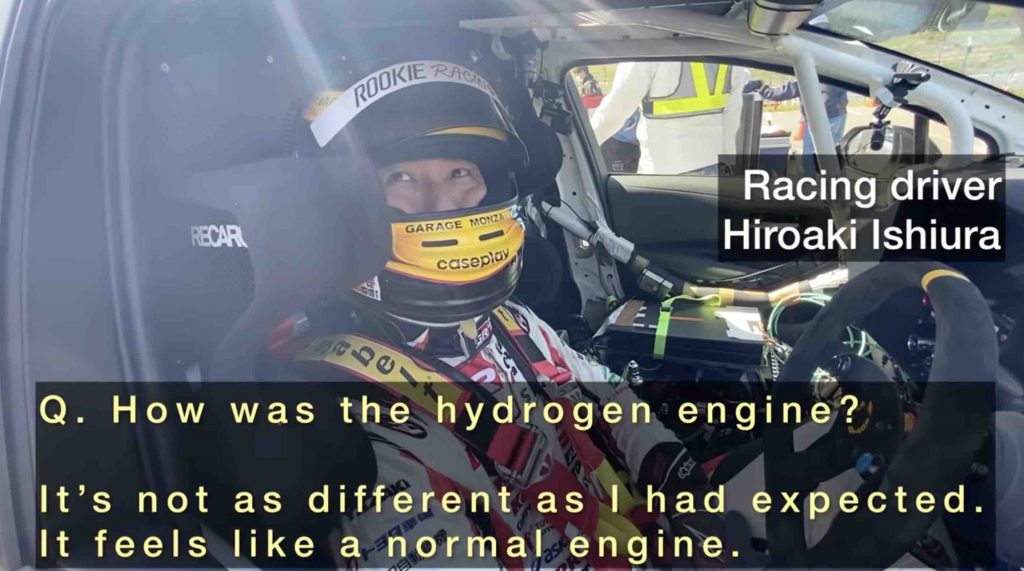 Toyota themselves have also reiterated that this experimental engine would have much the same driving characteristics as its conventional fuel-burning counterpart, with perhaps a slight advantage of it being more responsive due to combustion occurring at a faster rate for hydrogen when compared to petrol. A bonus then when this Corolla eventually turns a wheel in anger on the track, as what its makers intend for it to do in the near future. 
In fact, this experimental Corolla Sport has already been announced to enter its maiden racing event at the Round 3 NAPAC Fuji Super TEC 24 Hours Race of the Super Taikyu Series 2021. Occurring on the weekend of the 21st to 23rd of May, this hydrogen-fuelled Japanese hatchback will be racing under the ORC ROOKIE Racing banner.