Automotive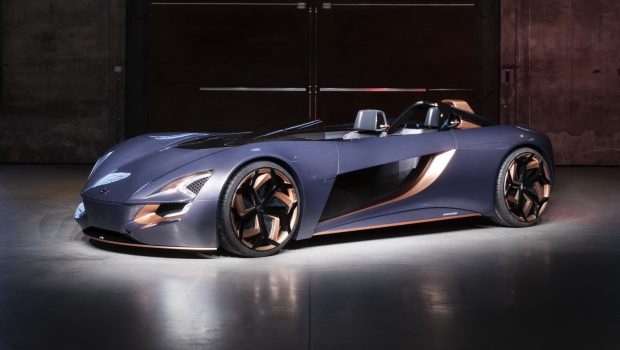 Published on April 30th, 2021 | by Joshua Chin
0
Suzuki Misano Concept Is A Speedster-Motorcycle Mashup
Despite sounding like a recipe for disaster, this all-electric Misano concept actually looks rather neat. 
This rather interesting-looking car you see right here is the all new Suzuki Misano concept. Created by a group of 24 masters students at the Istituto Europeo di Design (IED) in Turin, Italy in partnership with the Japanese automaker, the idea behind this rather swanky looking speedster was combine the company's 'two souls' of automobile and motorcycle manufacturing.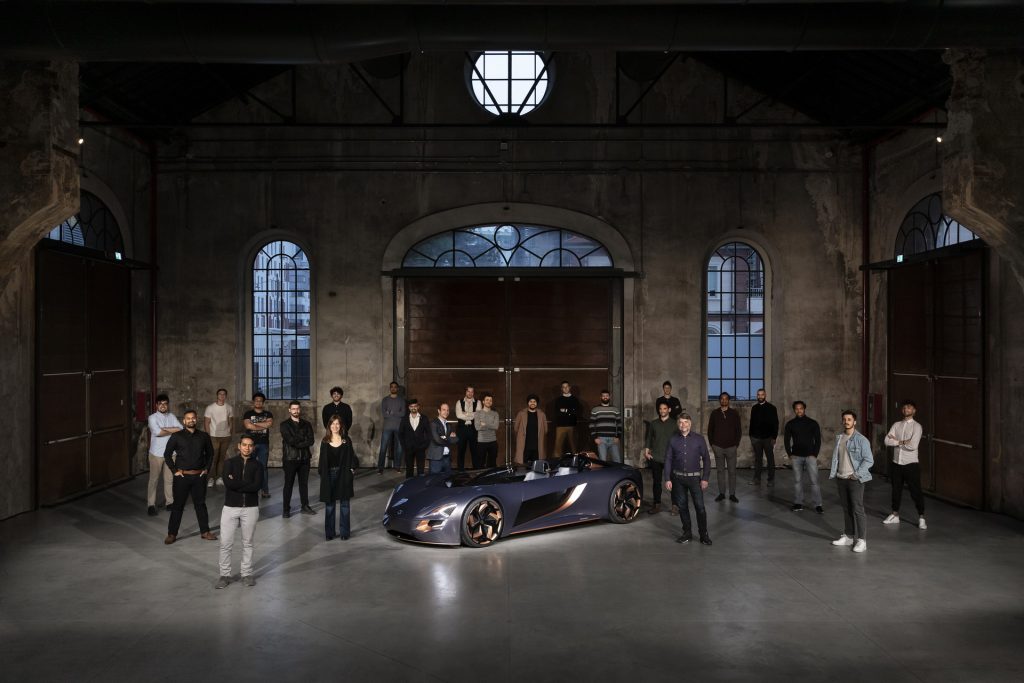 Taking its name from Italy's Misano World Circuit bike-racing track, the motorcycle inspiration applied to this concept car is clear to see by way of its two occupants that are sitting in tandem (instead of abreast) within the four-wheeled vehicle. This unique seating arrangement hence also allows for this compact Suzuki concept to be not that much larger than its two-wheeled cousins, measuring in at only 4 metres in length and sitting only 1 metre above the ground.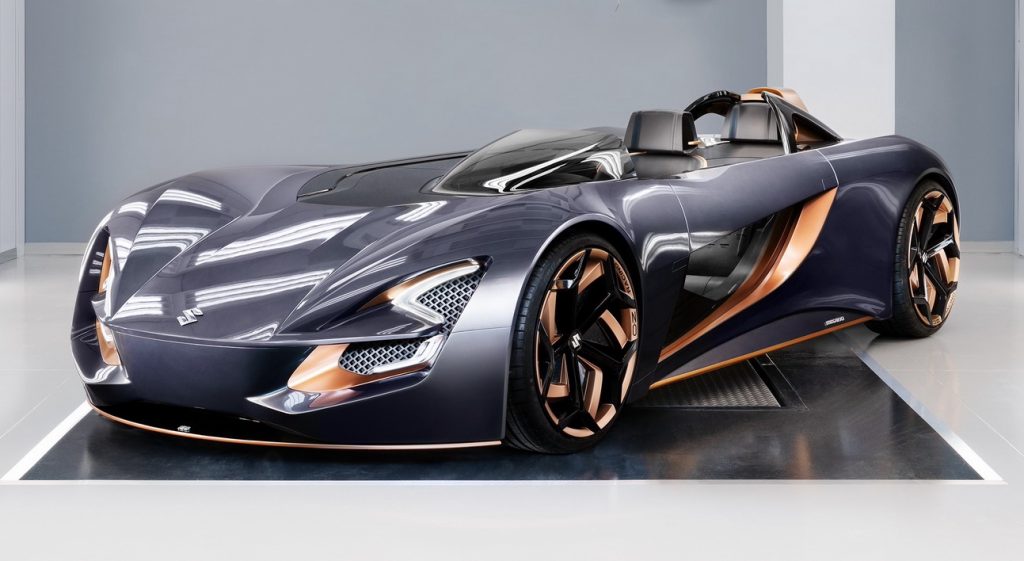 Continuing further on the motorcycle cues found within the Misano, its cockpit features a motorbike-inspired control yoke in place of a traditional car steering wheel. Speaking of the cockpit, this Suzuki concept actually has an asymmetrical layout, with the occupant compartment offset to the left of the vehicle in order to make room for the battery pack and a 'sideways boot' on the right side of this all-electric barchetta.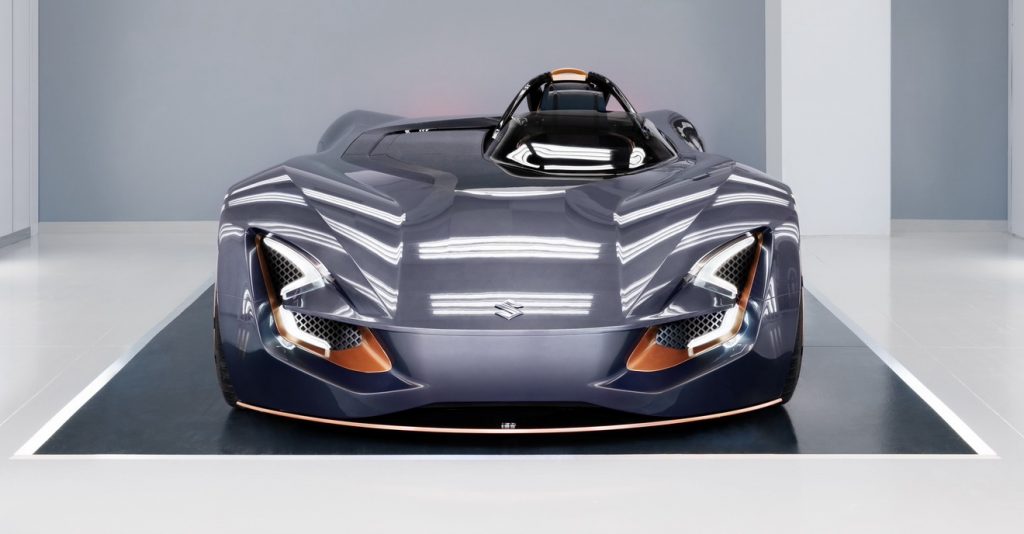 On the topic of its barchetta styling, the Misano naturally features no roof above the heads of its two tandem occupants. A low-raked frameless windscreen and rear roll hoop too, which are synonymous with this genre of car, make an appearance on this Suzuki speedster.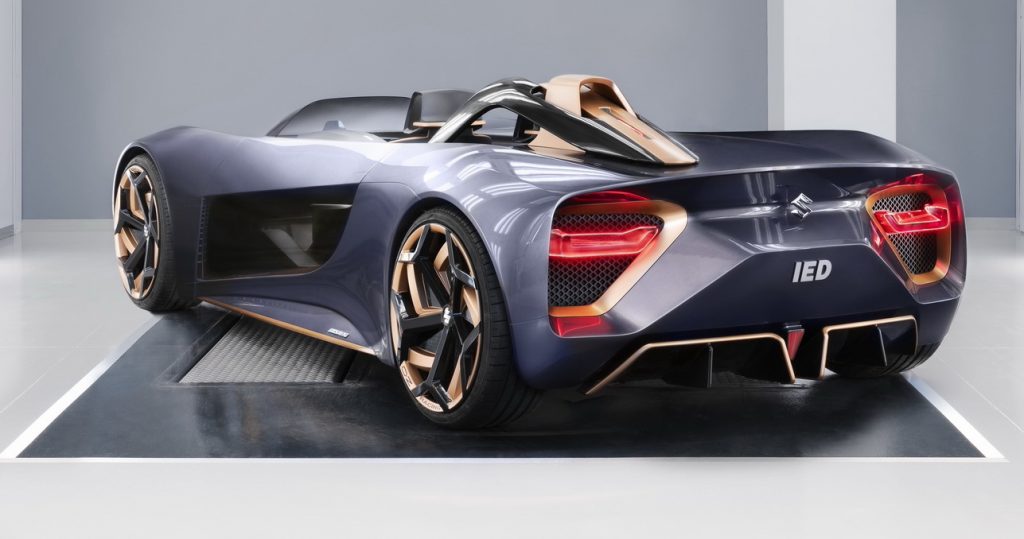 As for the other worthwhile exterior design touches on the Misano, the sharply styled front of this Suzuki features prominent S-shaped LED headlights that supposedly evoke the company's brand emblem. The rear-end aesthetic on the other hand looks to have pinched a leaf out of the Lotus Evija design handbook, with LED rear light clusters and its prominent copper accented diffuser looking very much alike to the all-electric British hypercar.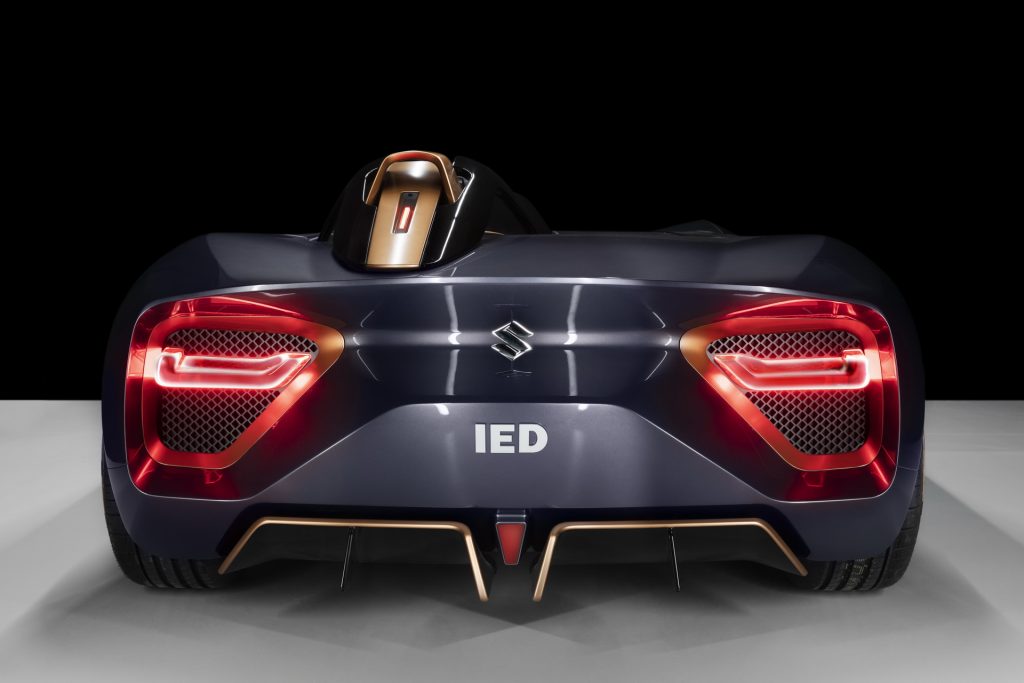 It is hard to deny though that the Misano is a rather neat looking concept car, especially when viewed side-on. Resplendent with its slim-waisted speedster styling and a truncated Kamm tail rear end, this sleek side profile is further complemented by the copper-accented glass panel on its single left door and those gigantic copper-coloured alloy wheels.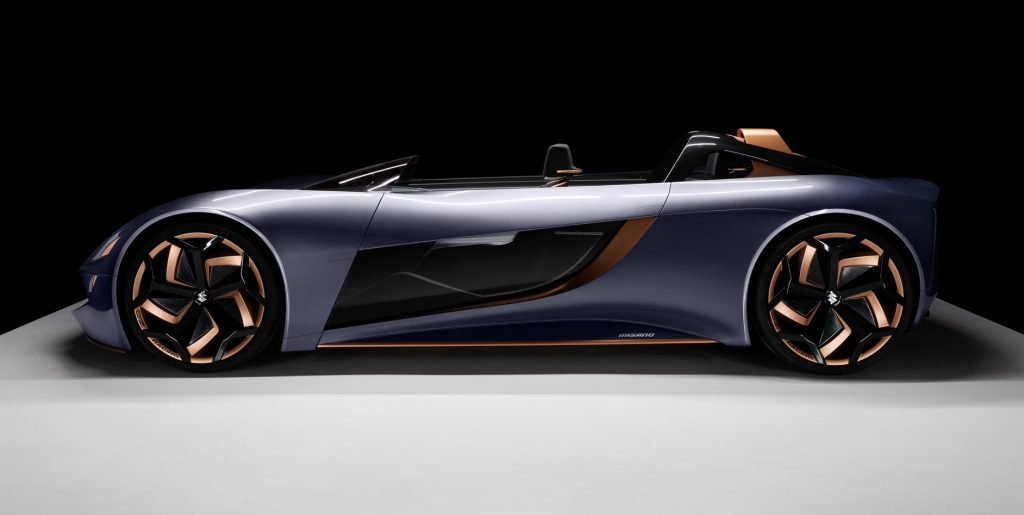 Unfortunately for anyone wishing to have one of these Misanos on their driveways, this design project is highly unlikely to ever enter production as perhaps the next Cappuccino. It will however be on display at the Museo Nazionale dell'Automobile di Torino from May 15 to June 6.