Automotive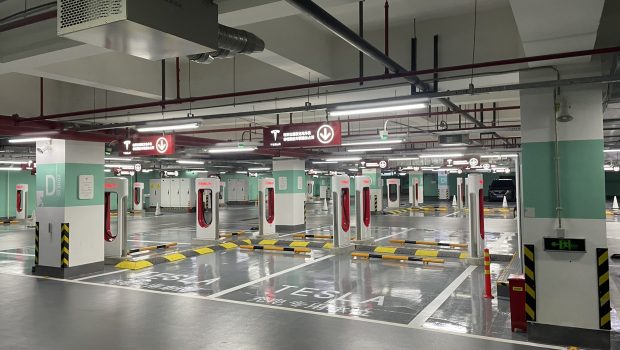 Published on January 4th, 2021 | by Joshua Chin
0
Largest Tesla Supercharger Station Now In Shanghai
This new Tesla charging facility features 72 V2 Supercharger stalls. 
China looks to be the next big boom town for Tesla as the all-electric automaker is not only ramping up production of its EVs in its Chinese gigafactory, but have also invested in the charging infrastructure over there too. This is evidenced with the recent opening of the world's largest Supercharger station to date in Shanghai.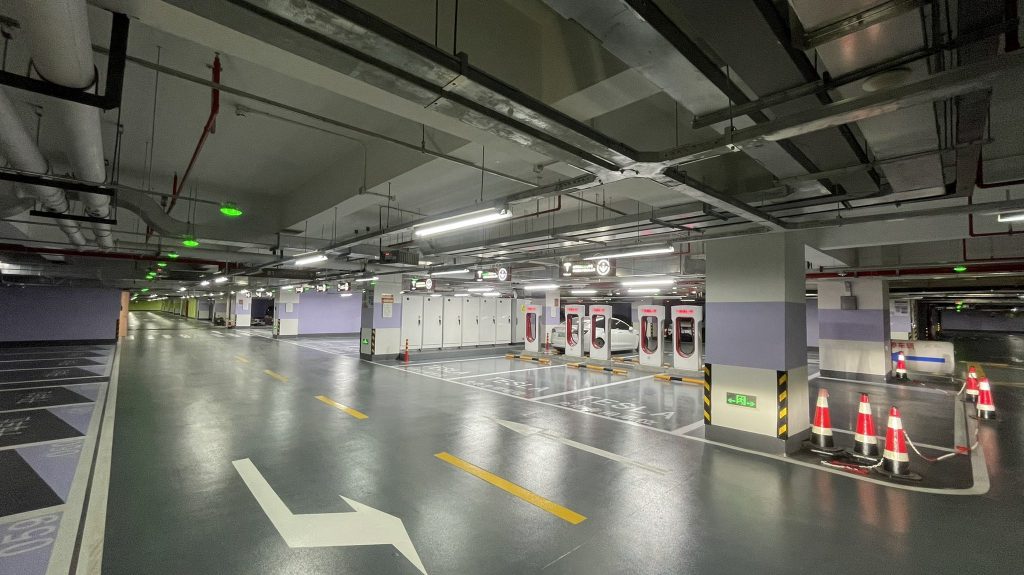 Located at the Jing'an International Center in a key central business and commercial district of Shanghai, this new covered Supercharger station consists of 72 individual charging stalls. Beating the company's previous record of 56 stalls found in their open-air Firebaugh charging station in Fresno, California that was opened in November 2020.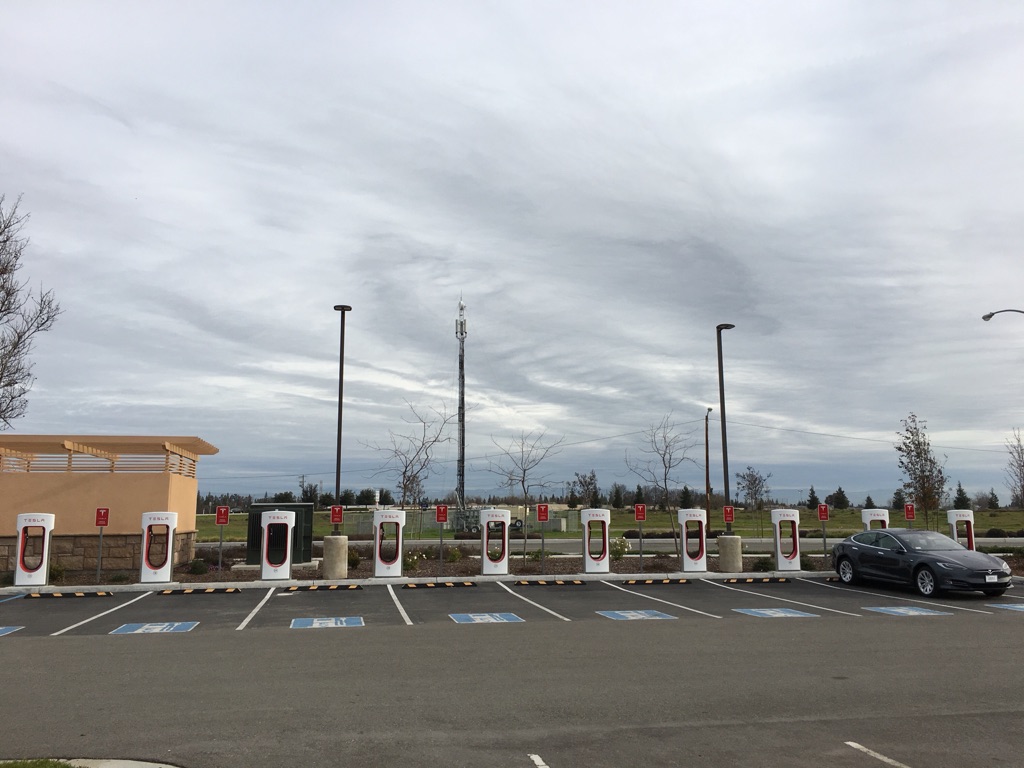 Having said that, the Firebaugh Supercharger facility does have one ace up its sleeve, which is that all 56 of the charging stalls over there comes equipped with Tesla's latest V3 250 kW Supercharger technology. The 72 stalls in new Shanghai location meanwhile is only equipped with the automaker's V2 charging technology, which is only has a maximum charging capacity of 150 kW. 
In other words then, this means that the Shanghai Tesla owners will have to wait just a tad longer to fully juice up their EVs compared to their Californian counterparts. Then again though, only the Model 3 and the Model Y in Tesla's current lineup currently support 250 kW charging. So this charging time delta wouldn't matter to any existing Model X or Model S owner in China.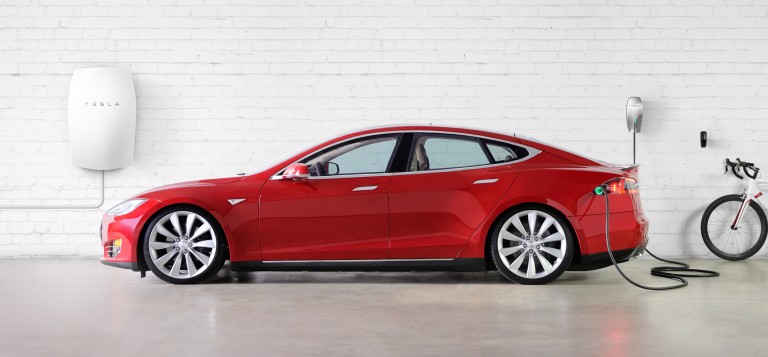 Thus far, Tesla has reportedly opened over 500 such Supercharger stations across China in recent years. Moreover, looking at this newly opened facility in Shanghai, it looks as if the American EV manufacturer shows no sign of slowing down with its rapid EV charging infrastructure expansion.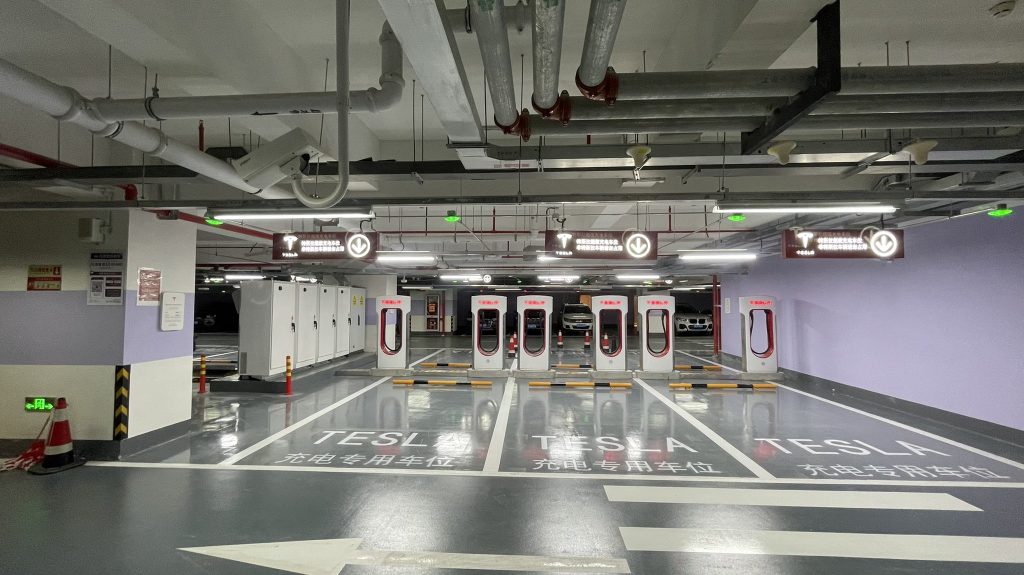 What is probably be more of an interesting thing to look out for though is how the home-grown Chinese EV manufacturers will stack up against this American EV giant in the future. With what seems to be a new EV launched nearly every day in the world's fastest growing auto industry, will Tesla still be able to maintain its lead in this rapidly crowded Chinese electric car market in the coming years?
Photo credit: @JayinShanghai
More photos of the World's Largest Tesla Supercharger Station in Shanghai. pic.twitter.com/jWHDzAEUpA

— Jay in Shanghai 🇨🇳 (@JayinShanghai) December 31, 2020