Automotive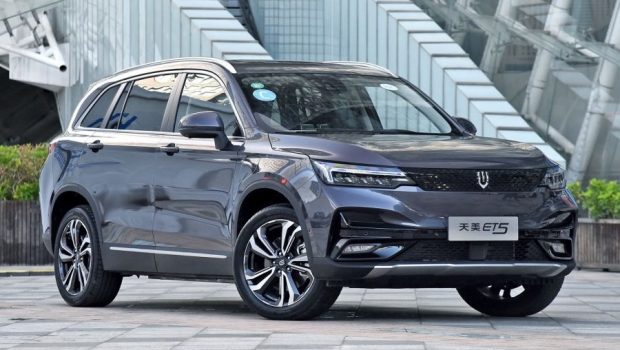 Published on October 10th, 2020 | by Joshua Chin
2
Skywell ET5 Is A Handsome Chinese EV SUV
The onslaught of Chinese electric SUVs continue with the first model from Skywell. 
When automakers in the past debut its first model, the expectations for it would usually be set rather low. Even Tesla started with an EV Elise for many years before being the global dominant EV force it is today. 
This notion however doesn't seem to apply to China though. Perhaps due to the tsunami of new automakers from the populous nation, the Chinese may have long since turned this concept on its head. Case in point being that the latest auto manufacturer to pop up, Skywell, looks to have produced a pretty good car right out of the gate, with its new ET5 electric SUV.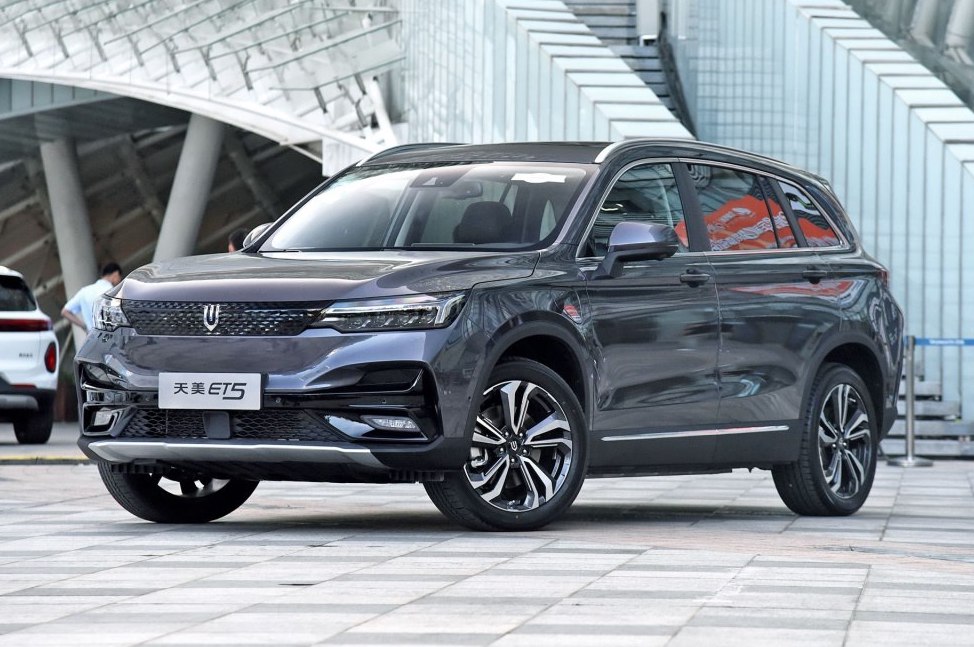 Not to be confused with the Kaiwo-branded (开沃) Nanjing Jintong Skywell marque with the same English translation as this new Tianmei-branded  (天美) EV startup, the ET5 is meant to be the firm's first model to hit the Chinese market presumably by the end of this year. An impressive feat considering the company itself was only established over a year ago, in September 2019. 
A mid-sized SUV in dimensions, Skywell's first attempt at a car looks promising. Based on a bespoke CE-platform of the company's own design, the boxy ET5 is certainly a handsome looking car. At the front, a simplistic, slim front grille design is flanked by slim LED headlights gives the SUV a purposeful yet elegant front end aesthetic. An exposed skid plate sitting below the over-designed front bumper meanwhile adds a bit of macho to the mix.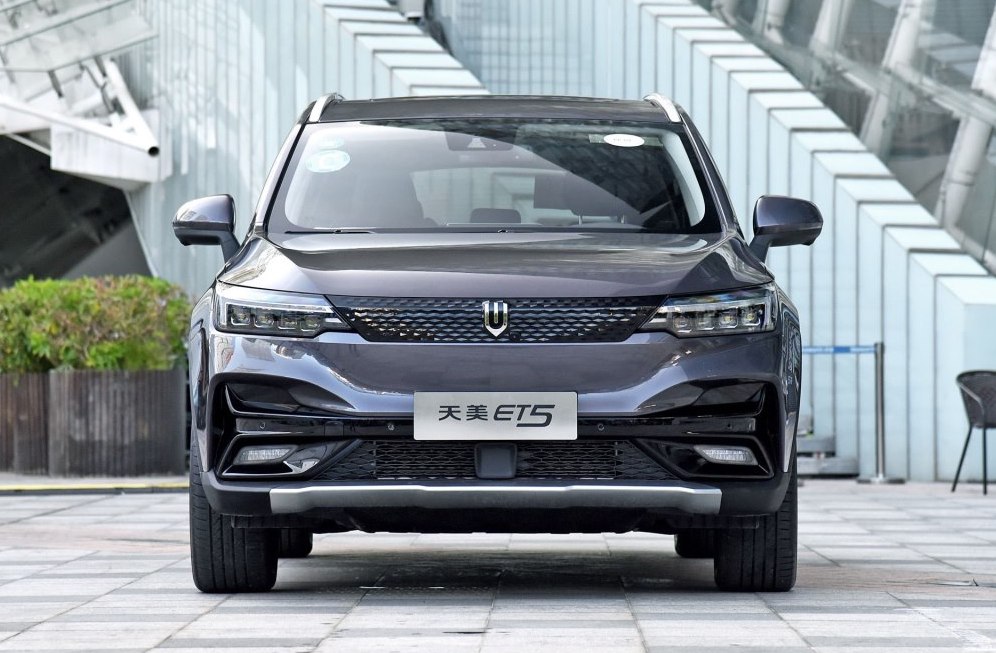 Down the side too there is a similar mix of elegant and macho, as demonstrated by the dual-tone 19-inch alloys on road tires mixing it up with the black plastic sill protectors and wheel arch extensions. A similar story could be told round the back, as the exposed rear skid plate and chunky rear reflectors contrasts nicely with the single full-width rear light bar and tail light combination. On the interior though, the macho has totally given way to the elegant.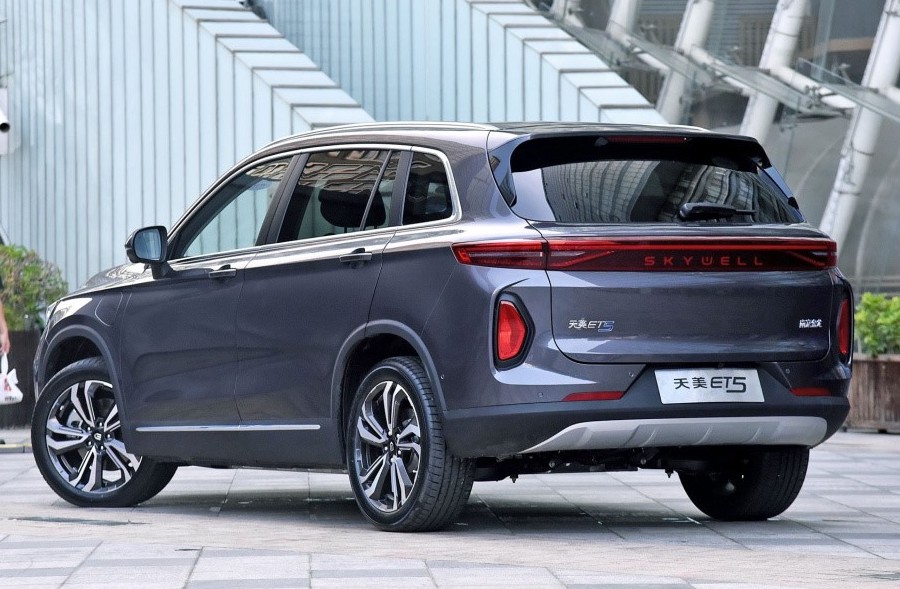 It is not just the design of the interior that is impressive however, the impressive amount of standard equipment is also worth a mention. Floating atop a dual tiered dashboard design is a giant 12.8 inch central LED infotainment screen with 'Skylink intelligent network connection system' that is co-developed by Chinese consumer electronics giant Skyworth. A 12.3 inch digital instrument cluster is also standard in the ET5.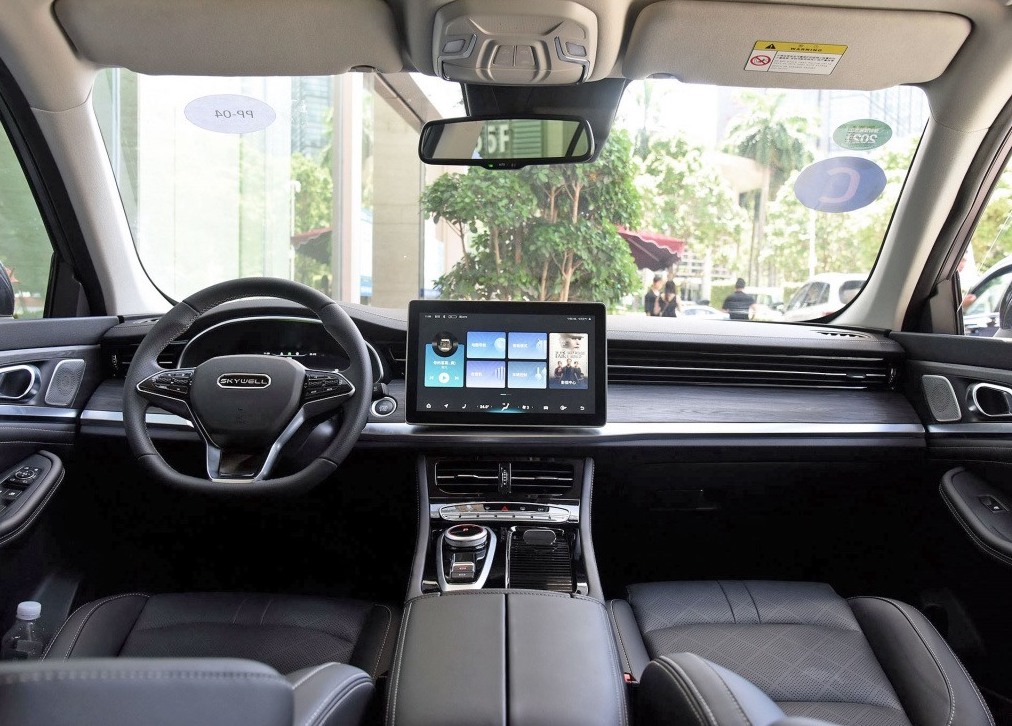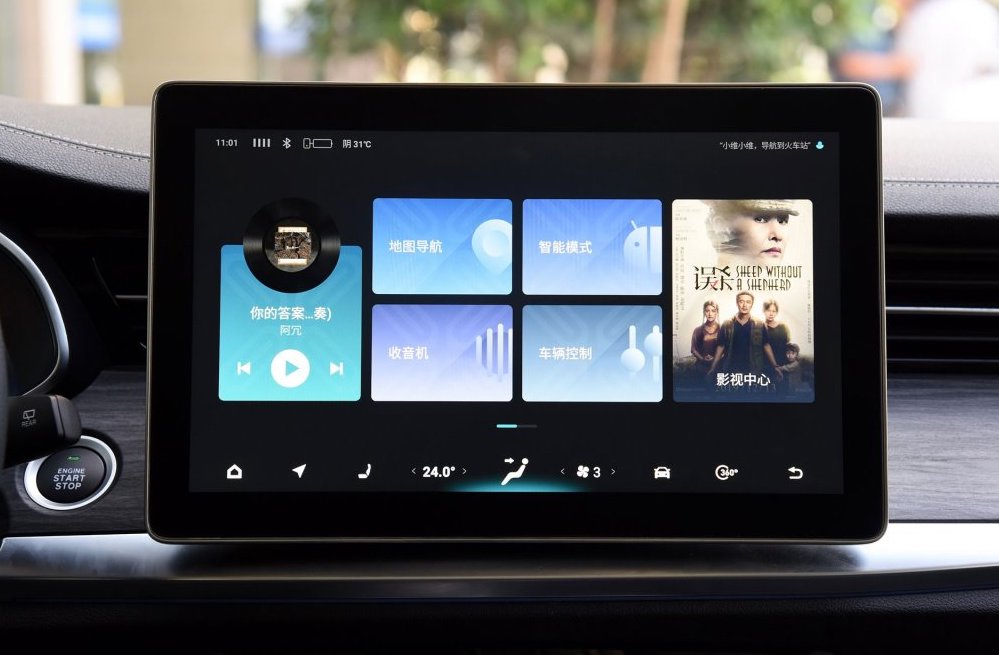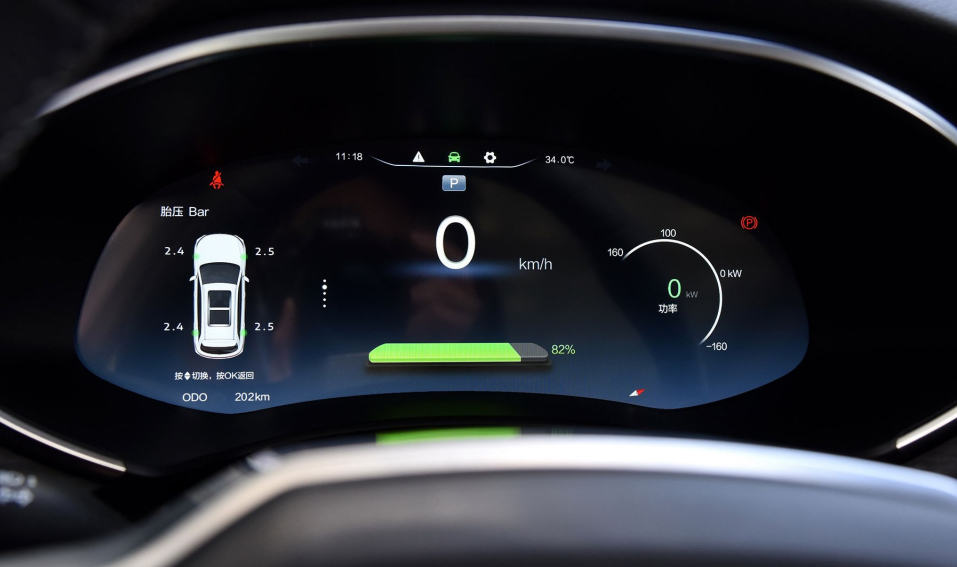 Continuing on the subject of technology, a PM2.5 inch air purifier is standard too, as is L2.5 active driver aids that supposedly includes adaptive cruise control, auto emergency braking, autonomous parking and lane keep assist. Furthermore, a leather wrapped multi-function steering wheel, ventilated electronically-adjustable front seats, automatic climate control and even a panoramic sunroof appears to be standard equipment on the ET5.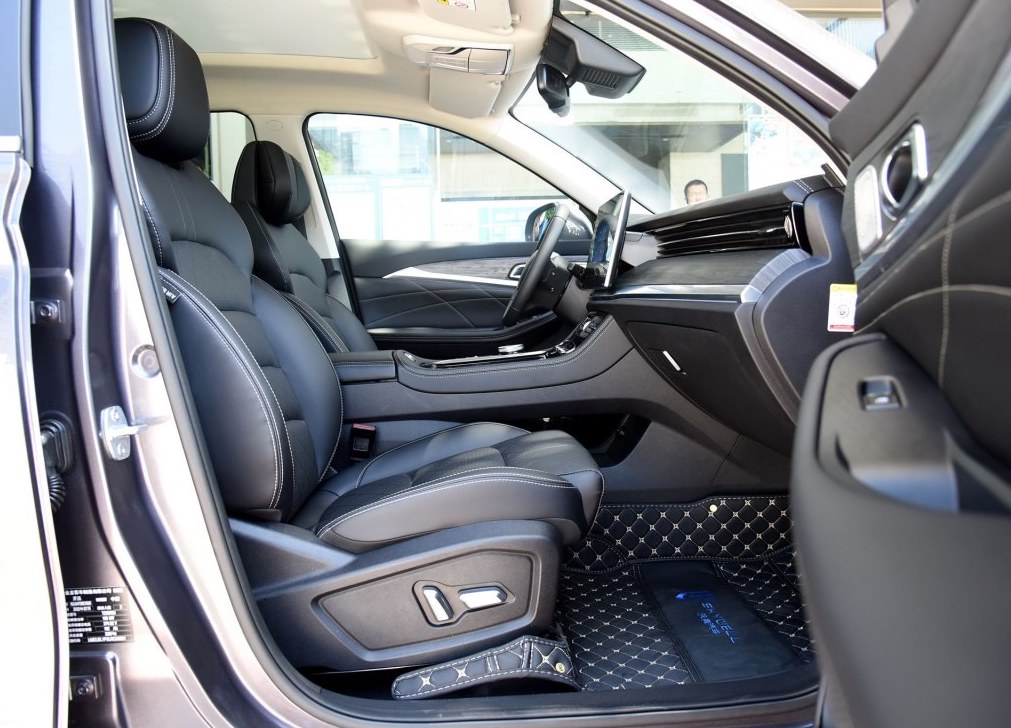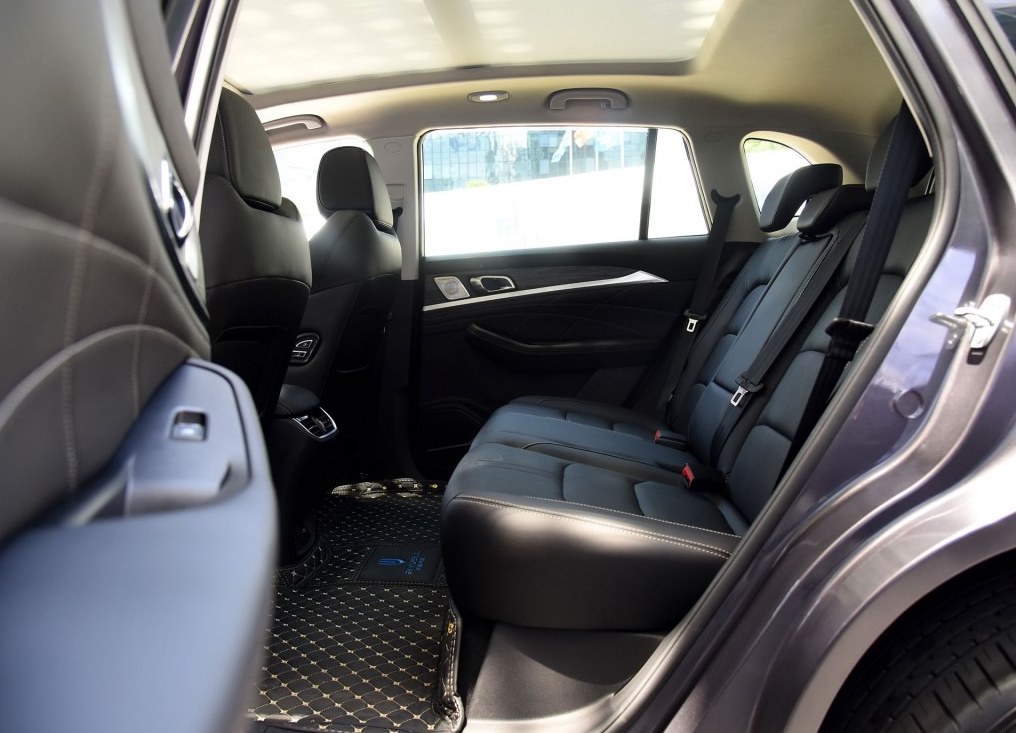 Two variants of this Skywell electric SUV are available, both however are powered by the same single electric motor that produces 204 hp and 320 Nm of torque, presumably driving the front wheels. The only difference is that one variant has a claimed NEDC range of 410 km, while the other is a longer range variant with a claimed NEDC range of 520 km. Prices begins at 152,800 yuan (RM 94,500) for the base spec with 410 km of range, rising to 198,800 yuan (RM 123,000) for the fully equipped model with 520 km of range.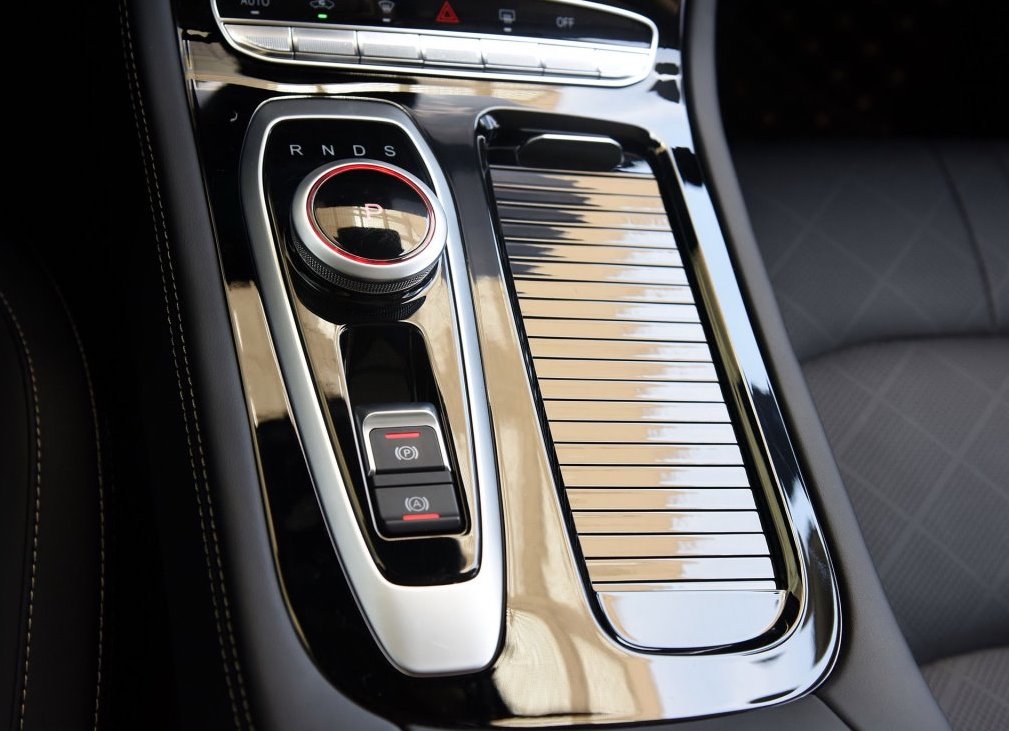 At these prices, with these standard features and for it to look like this, it is hard to not take the Skywell ET5 seriously. All that remains to be seen is how well it will fare in the increasingly competitive electric SUV segment, especially in its home market of China where nearly every other day there is another new one of these launched. As for the possibility of it coming to Malaysia though, it will probably be a long time coming before Skywell launches any of its new models here.