Automotive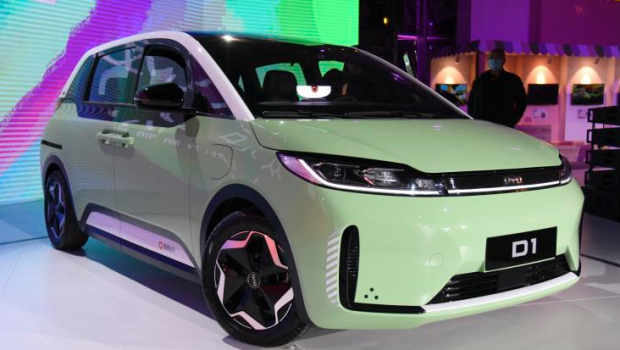 Published on November 21st, 2020 | by Joshua Chin
0
BYD-DiDi D1 Is An EV Made Exclusively For Ride-Hailing
Think of this BYD-DiDi D1 as the Chinese ride-hailing equivalent to the London black cab. 
Recently launched at the 2020 Guangzhou Auto Show is this latest collaboration between BYD and DiDi Chuxing. Called the D1, it might look like any other normal compact car, with the only stand-out features being a slightly bloated aesthetic and some interesting rear doors. What really makes it special however is the fact that you can't actually buy one. 
No, I don't mean you can't get one here. Even in its home market of China, the D1 is not on sale to the general public. In fact (as the title of this article suggests) this D1 is actually meant specifically for ride-hailing use only. Think of it then as China's answer to the London black cab.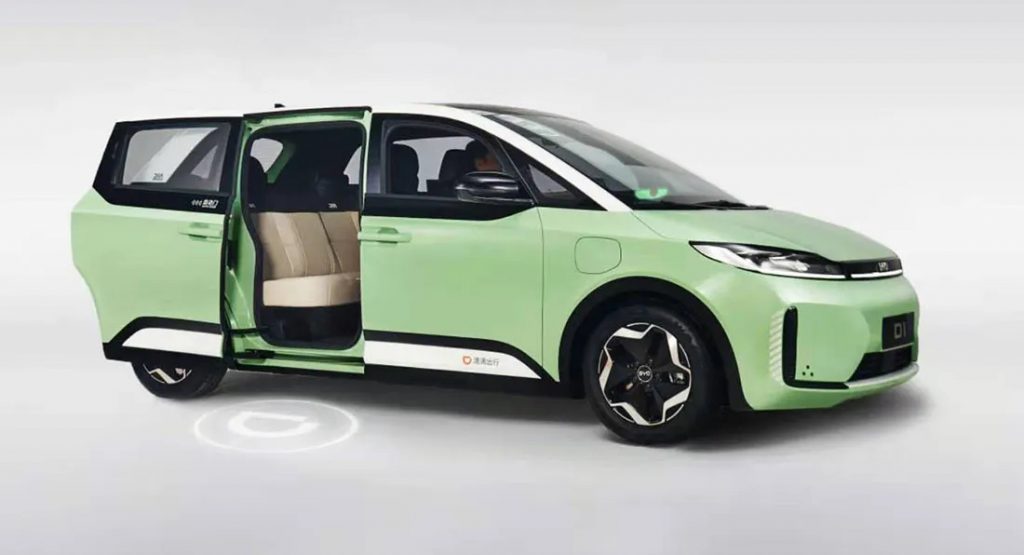 To the few who have heard of DiDi Chuxing, the news of this exclusively ride-hailing car would not come as a surprise, because DiDi is after all China's leading e-hailing service. Being such a dominant in the one of the world's largest e-hailing market, it is therefore a natural progression for the firm to transition towards building its own specialised vehicles, like this D1 you see here. 
Built specifically for ride hailing, the D1 naturally features some specialised touches to make it fit for purpose, most notably of which is probably be interesting rear doors. While the one on the left (driver) side is a normal swing-open design, the right (passenger side) rear door meanwhile is a motorised sliding unit. This is so passengers can easily access the spacious rear compartment from the kerbside without having to swing the door open, potentially obstructing pedestrian traffic.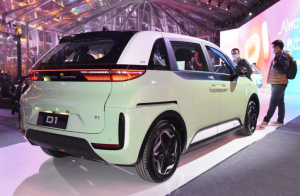 Speaking of the rear passenger compartment, there should be plenty of space out back for three passengers in this nearly 4.4 metre long car. Moreover, the rear compartment of the D1 features a complete infotainment set for passengers comprising of twin touch screens behind the front two seats, allowing for rear seat occupants to access navigation and other in-car features. There is allegedly even a built-in karaoke function, which should keep fare-paying customers happy throughout the duration of the journey.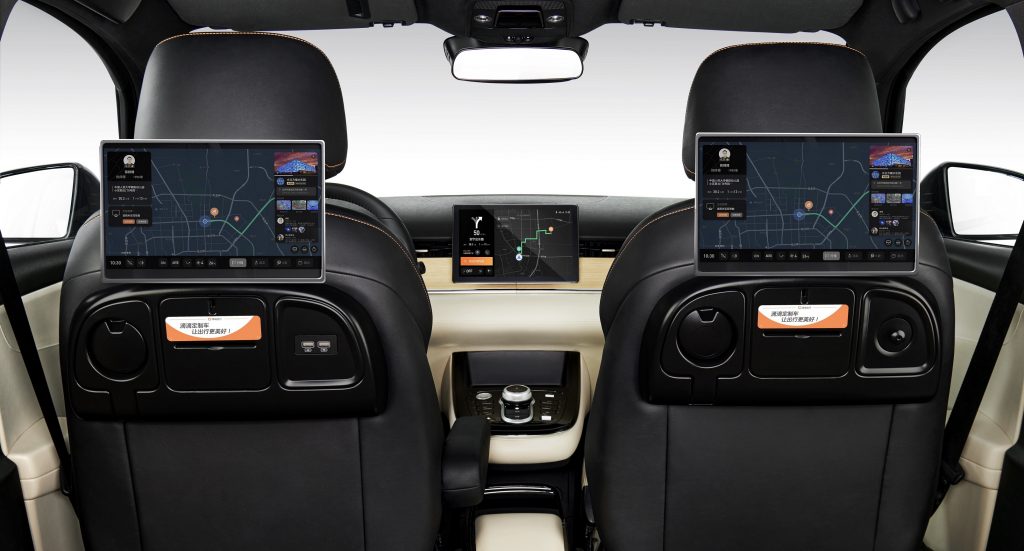 Up front meanwhile, the driver has a big central touchscreen and a discrete instrument panel to keep him occupied. This minimalistic yet airy dash design is further paired with a specially designed driver's seat for extra comfort, thereby making it ideal for long hours behind the wheel.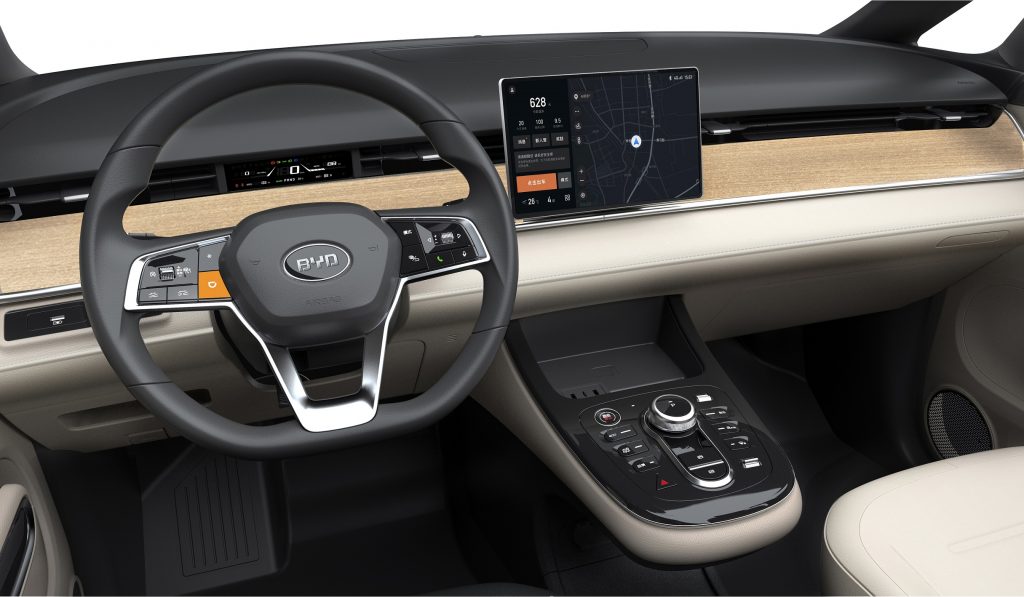 On the getting behind the wheel, the DiDi D1 is powered a 136 hp electric motor that is fed by a lithium ion battery pack, yielding a reasonable 418 km of range on a single charge based on the NEDC testing cycle. Much like any new car these days too, this bespoke ride-hailing EV comes with a full suite of active driver aids which includes lane-departure warning, automatic braking and pedestrian collision warning. Thereby bringing it in line with level 2 autonomous driving standards. 
Painted in DiDi's corporate green colour, this Chinese EV, which looks vaguely similar to Volkswagen's ID.3 mass-market EV, is said to debut in a pilot program set in the city of Changsha in Hunan Province. Rented out to DiDi drivers, this new D1 is also targeted for a nationwide rollout in the future.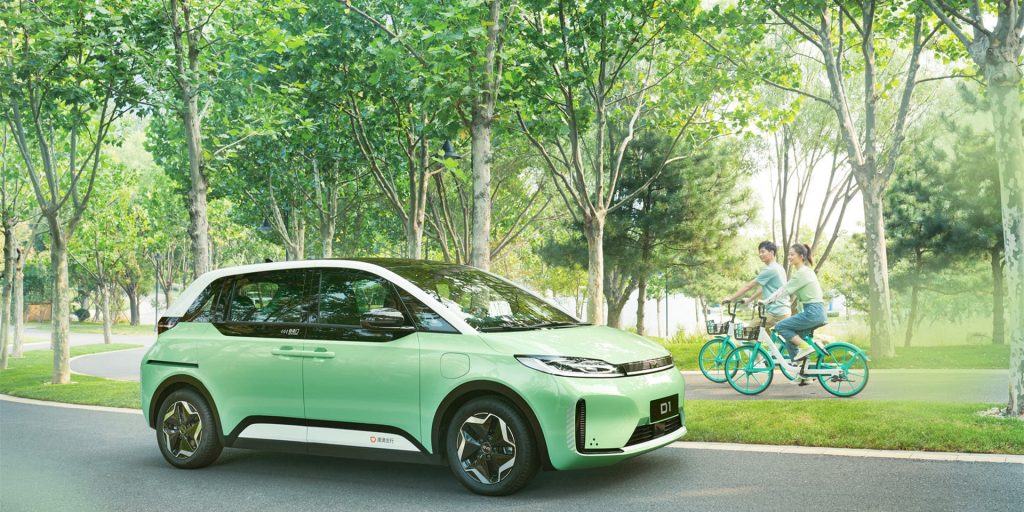 While this might seem like big news to have a car built exclusively for ride-hailing, it is not exactly a novel idea. Its South East Asian equivalent, Grab, has been toying around with the idea for years already, albeit in a much smaller scale. Furthermore, it is worth noting too that the legendary London black cab has been around quite a number of years before this bespoke ride-hailing car was even conceived.