Motorsports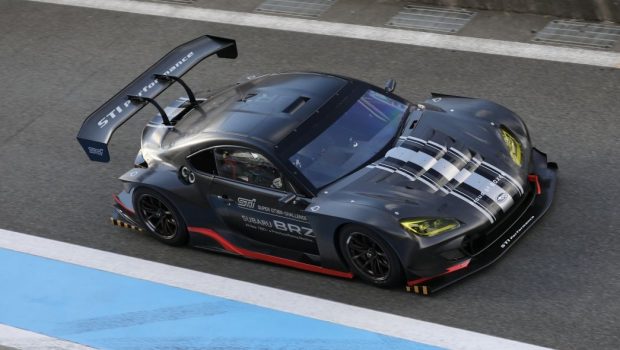 Published on December 30th, 2020 | by Joshua Chin
0
Second Generation Subaru BRZ GT Race Car Unveiled
This race-spec Subaru BRZ is set to debut in the 2021 Japanese Super GT300 racing series. 
Just a month after the launch of the second generation Subaru BRZ road car, a race-spec edition of this simple, two-door sports car has been unveiled too.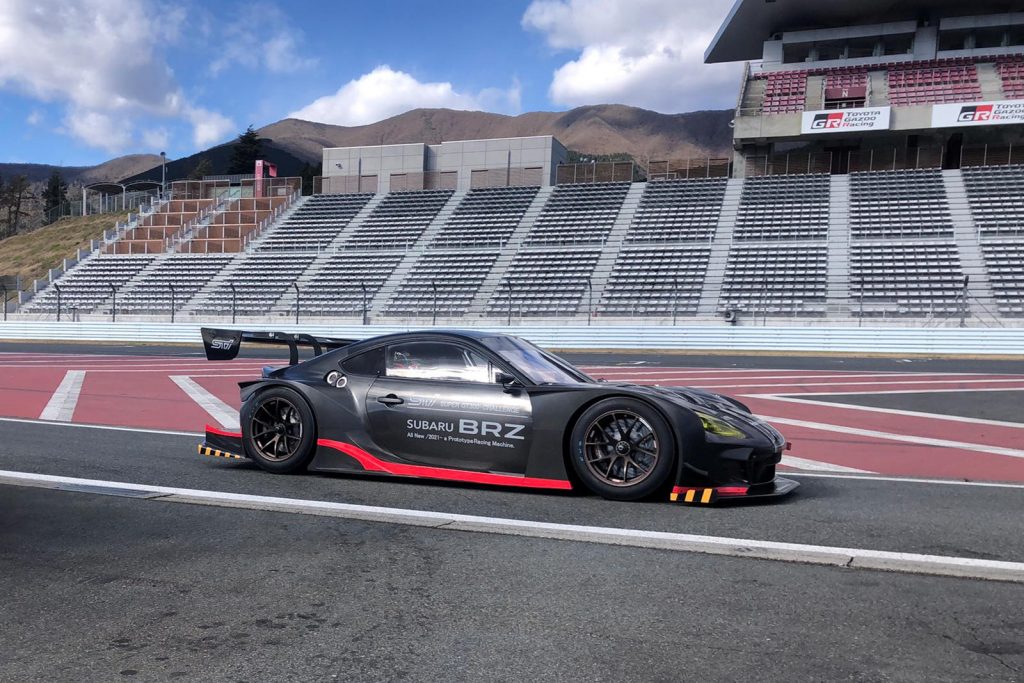 Revealed during a Subaru Motorsport fan appreciation live stream, this new racing BRZ is set to make its motorsport debut in Japan's Super GT300 racing series next year. A championship which also sees the outgoing BRZ compete in, for the last 8 years already.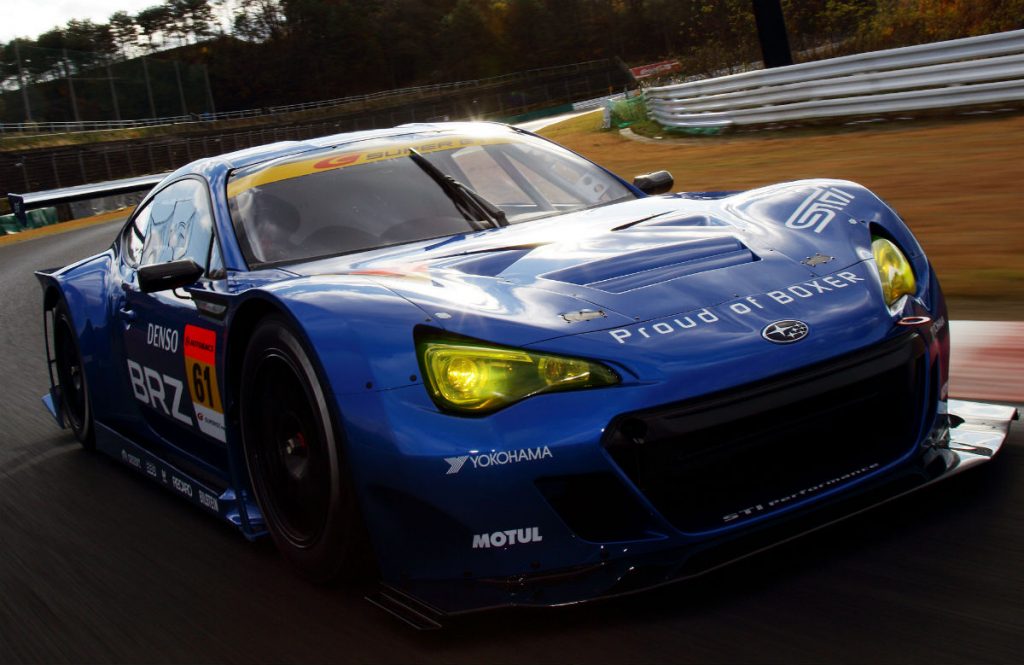 To those unfamiliar with the Japanese Super GT300 championship, it is essentially the sister championship to the GT500 racing series. While the cars may be less powerful than the top-tier GT500 championship, there are quite a few interesting grand-touring cars are out on track during these races. These range from the 'typical' Japanese cars like the Toyota Crown and even the Toyota Prius, to the FIA GT3-spec race cars from the European racing scene.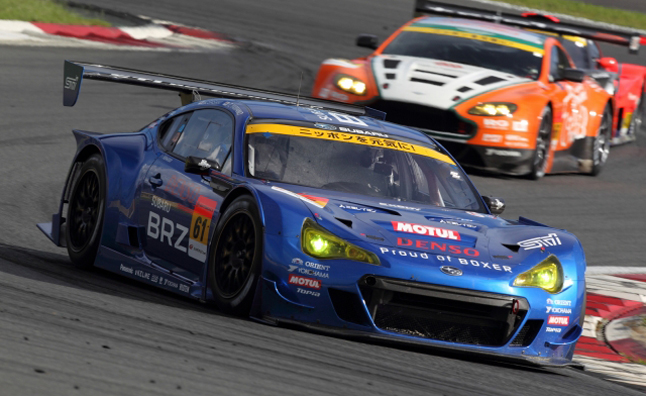 As for Subaru's motorsports endeavours in this particular racing series, things have not really been all that rosy for the Japanese manufacturer. Running not only the smallest capacity engines, a highly tuned 2.0 turbocharged EJ20 unit, not to mention the oldest design on the GT300 grid, the Subaru BRZ GT race car, while proving itself to be a race winner on occasion, has never managed a better overall result than its highest season finish of forth, which was achieved way back in 2013.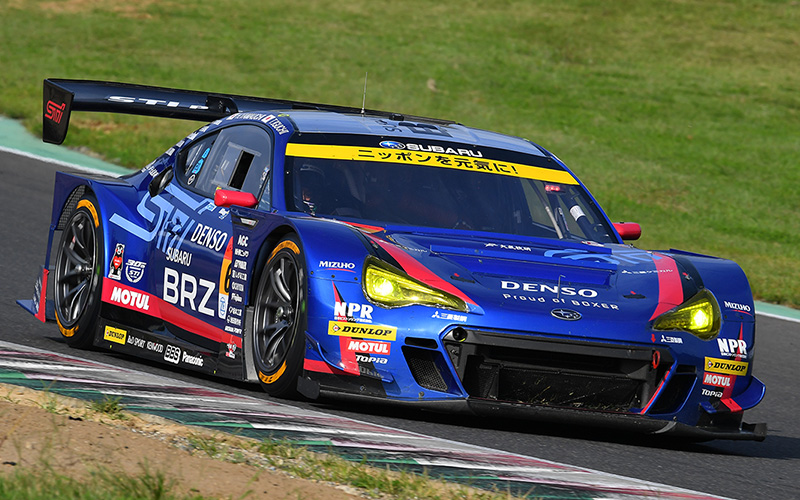 Having said that, this might soon change with this all-new iteration of BRZ GT race car that was recently unveiled. Built to JAF GT300 rules, and featuring the same new revised front end and the NSX-esque rear end as on the new iteration of Subaru's sports car, this racing variant still looks vaguely like the road-car on which it is (very loosely) based upon.
Then again, being a race car, there were indeed some racing modifications made to this BRZ GT over the road-going example. On the exterior front, these changes look to include include the lightweight windows, BBS wheels, shrunken wing mirrors and a wide body kit.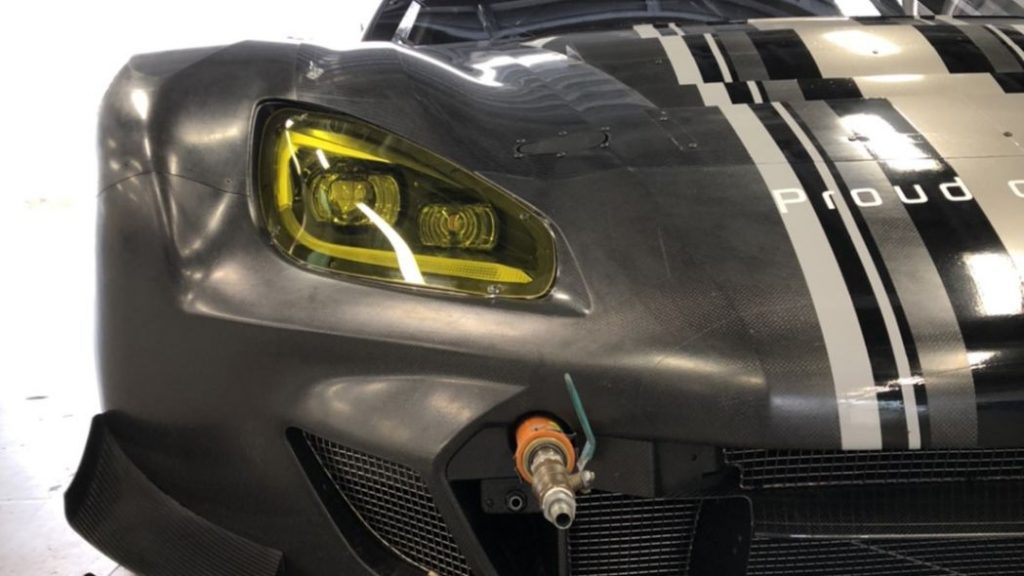 Of course, one couldn't possibly also miss the aggressive front splitter, ventilated bonnet, a two-tier rear diffuser and that giant rear wing out back. It appears too that most of the bodywork on the BRZ GT appear to be constructed from lightweight carbon fibre.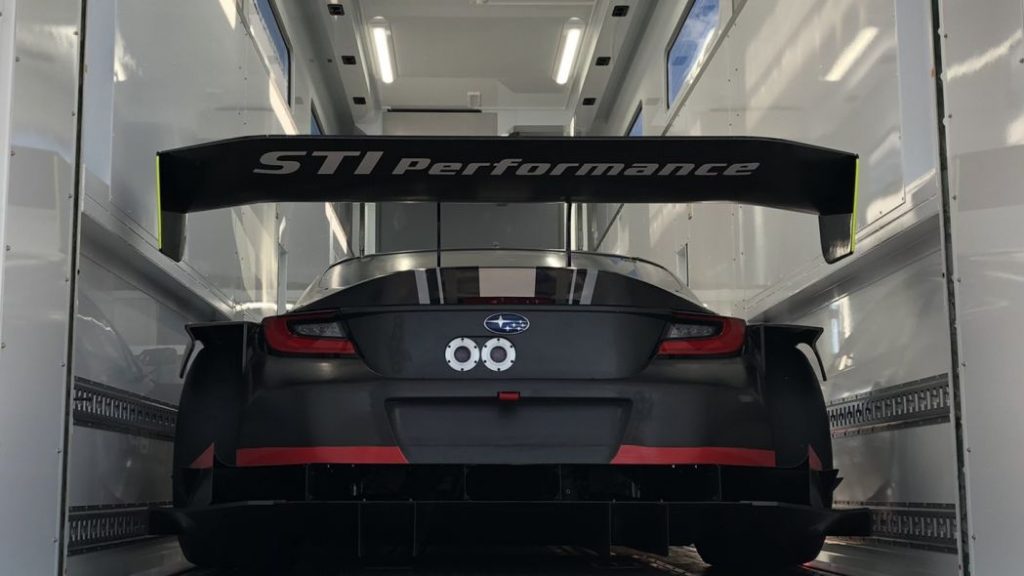 Moving on to the performance specs, unfortunately not much is currently known about the what is to power this Subaru race car. Speculations however point to a turbocharged flat-four engine, which should be rated about 350 horsepower in full race tune.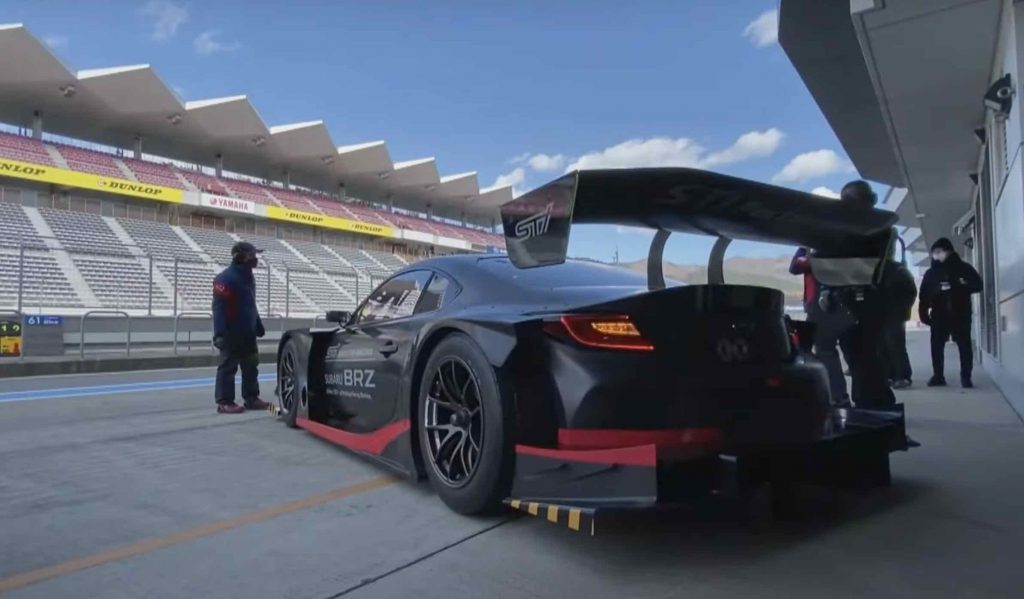 When asked during the interview segment, drivers Hideki Yamauchi and Takuto Iguchi, incidentally the second-longest standing driver pairing on the whole GT300 grid, remain coy about the details too. Only saying 'it's cool' while wearing a knowing smile talk began about their all-new championship challenger for next race season.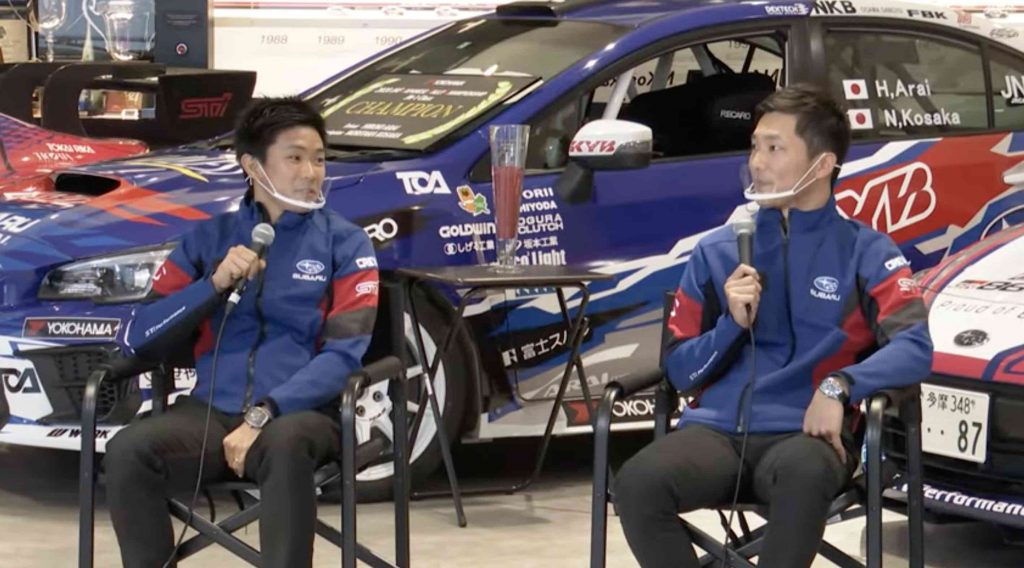 What is more certain however is the fact that this new BRZ GT will most likely be featuring the traditional Subaru WR blue and STi sakura pink livery when it hits the track for the start of the 2021 GT300 season in April time next year. Moreover, depending on the pandemic situation, we might even get to see this new souped-up Scooby here in Malaysia too when, or more possibly if, the Super GT season decides to carry on with a race in Sepang for the coming year.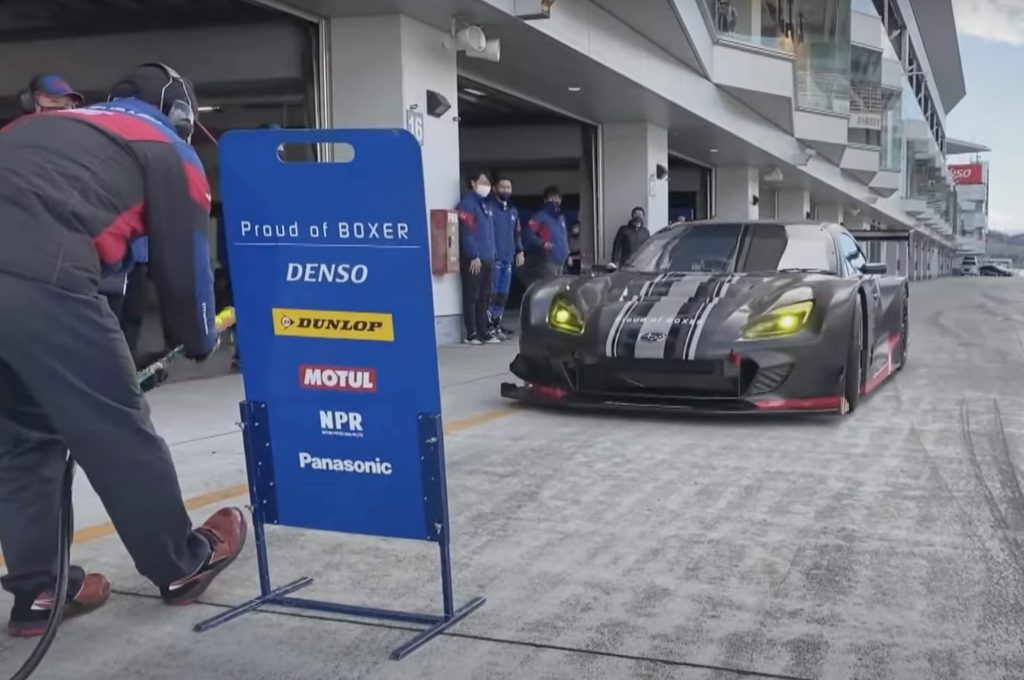 Below is the video to the Subaru Motorsports fan appreciation event. Skip to 1:54:47 for those who want to see, and hear, the BRZ GT in action on the Fuji Motor Speedway: