Automotive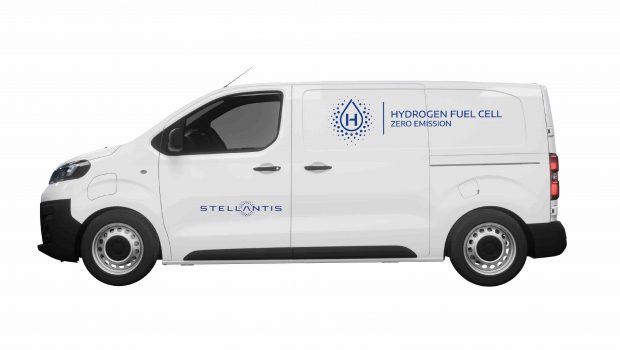 Published on April 2nd, 2021 | by Joshua Chin
0
Stellantis To Launch Hybrid Hydrogen-Battery Vans In Europe
Hydrogen gains an unlikely ally as Stellantis aims to produce a plug-in fuel cell electric van. 
There has been some rather interesting hydrogen news that recently broke, as Stellantis has announced that it plans to launch a plug-in hybrid hydrogen fuel cell powered mid-sized van. More impressively perhaps is the fact that this light commercial vehicle (LCV) with its innovative new powertrain is set to arrive by the end of 2021.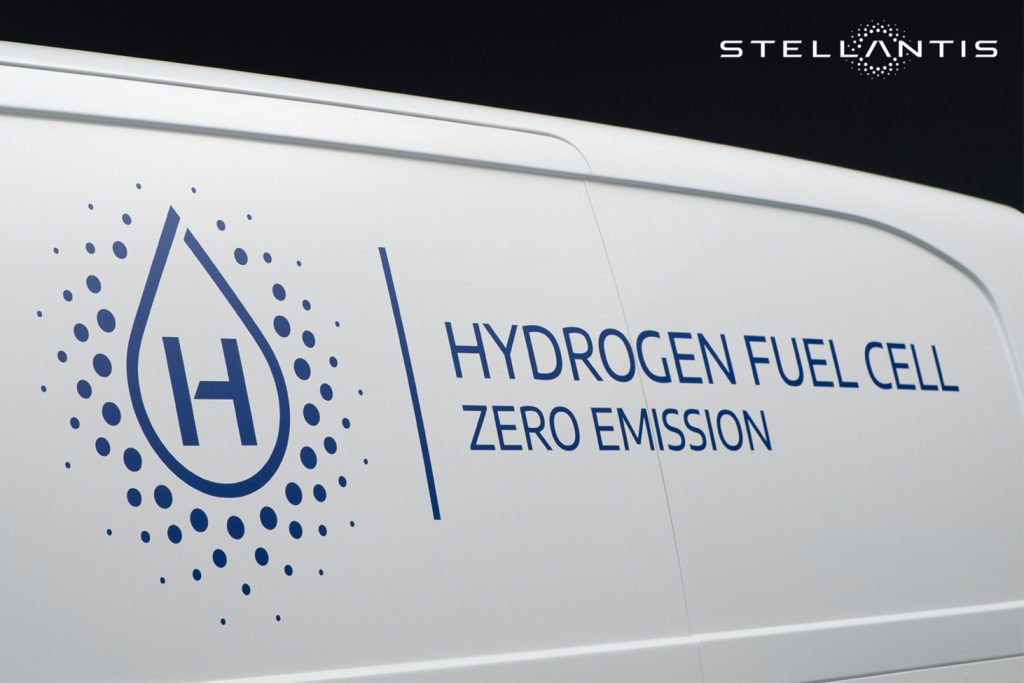 Part of the PSA-FCA mega conglomerate's next step towards a zero-emissions future, this new range of vans will be still sit on the same battery-electric platform as in the Citroen e-Dispatch, Peugeot e-Expert and Vauxhall Vivaro-e. The main difference though about these hybrid battery-hydrogen LCVs will be the three hydrogen tanks that are capable of holding a combined 4.4 kg worth of this explosive gas at 700 bar underneath the cargo floor, in place of the 50 kWh battery pack in the conventional BEV vans. 
Additionally, fulfilling the battery part of the battery-hydrogen hybrid equation will be a 10.5 kWh battery pack mounted underneath the front seats. As for what lies under the hood, the existing 121 hp electric motor now shares its space with a 60 hp hydrogen fuel cell stack.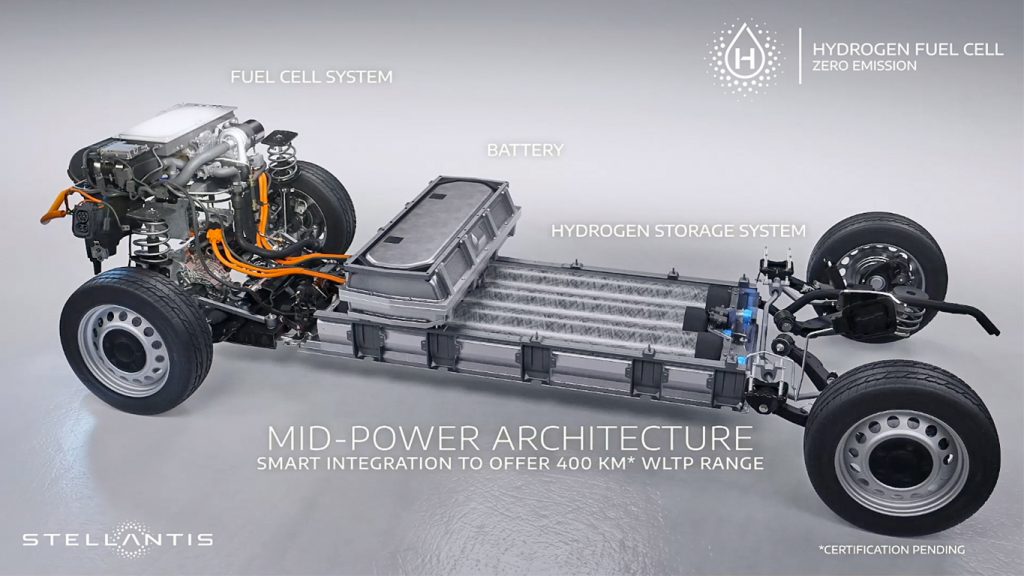 Described as a mid-power architecture, Stellantis is currently claiming for these upcoming battery-hydrogen electric hybrid vans to feature a combined range of 400 km and a hydrogen refill time of 3 minutes. Its battery pack meanwhile could supposedly be recharged in an hour at a rate of 11 kW, and can provide up to 50 km of range in itself. 
Now delving a little bit deeper into the running of the van, these LCVs will be running purely on battery power from a standstill, at low speeds and under acceleration. The hydrogen fuel cell on the other hand will only kick in during cruising speeds, in order to maintain the longevity of the system.
Moving onto the topic of actual performance figures, these hydrogen-electric hybrid vans deliver much the same stats as its fully battery electric counterpart. Maximum power is rated at 134bhp and maximum torque is 260 Nm, giving the van a 0-100 km/h time of 15.0 seconds and a reasonable top speed of 130 km/h.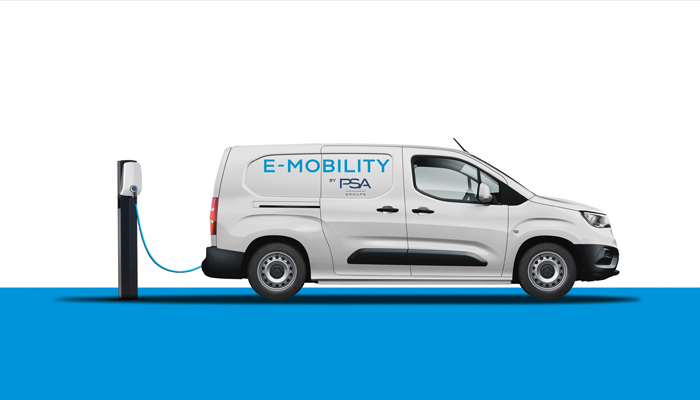 These upcoming vans are also comparable in the practicality department, with a claimed towing capacity of up to a tonne. Courtesy of the clever packaging too, these new LCVs will retain the same payload (up to 1,100 kg) and cargo volume (up to 6,100 litres) as the equivalent ICE-powered models. 
According to Stellantis, this move towards hydrogen comes amid customer demand for zero-emissions commercial vehicles with greater range than its current BEV offerings. In a research conducted by the company, although 83% of its customers drive less than 200 km per day and 44% never drive more than 300 km a day, there is still a significant proportion of van users who require more range and faster refill times than what is currently available.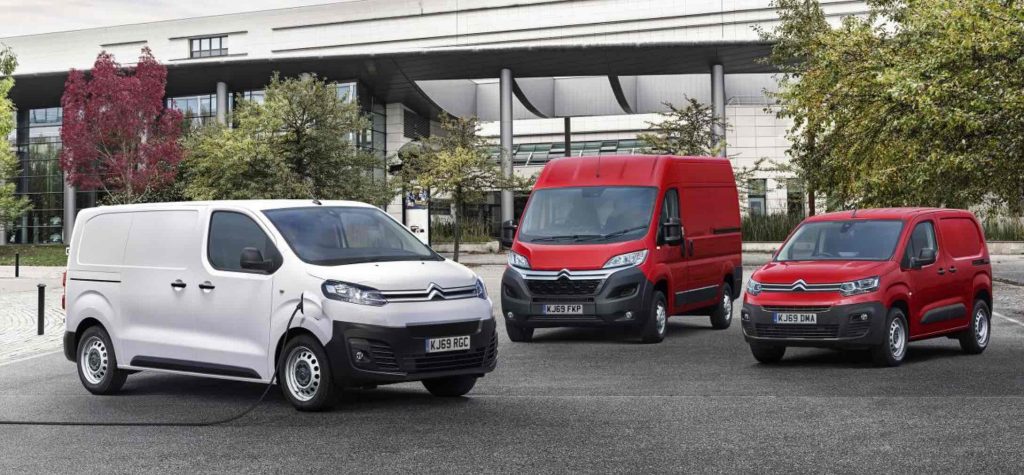 Developed mainly by Opel with input from Peugeot, Citroen and French hydrogen experts Faurecia and Symbio, these hydrogen-electric hybrid-powered vans are currently undergoing testing in pre-production guise with full production left-hand drive models set to begin later this year. Available in various shapes and sizes, prices for these innovative vans have yet to be announced yet, though all this cutting edge tech will bound to not be cheap to come by. 
There is also the small problem of a virtually non-existent hydrogen infrastructure yet, even in these developed countries which will be the target market for these Stellantis vans. Having said that though, the proliferation of these LCVs could just be the thing to boost hydrogen power to become a viable alternative to full BEVs. 
Interesting times are surely ahead in the automotive industry.