Automotive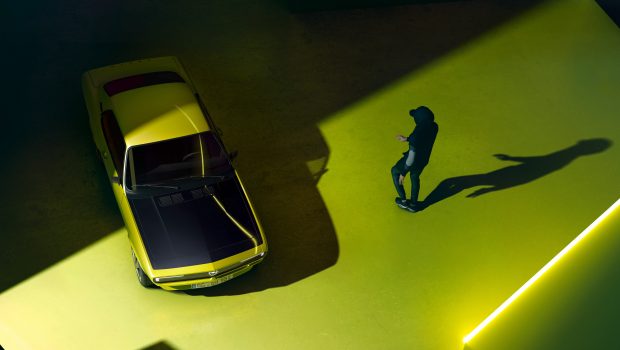 Published on March 16th, 2021 | by Joshua Chin
0
Opel Revisits The Manta With A Factory EV Conversion
The Manta A has been reborn at the hands of Opel with a modern electric heart. 
Stuffing an electric heart into a classic car has been kind of the hot new thing these days, with many aftermarket and even factory conversions being shown off in recent times. Though it has to be said that none of them is perhaps quite as cool as what Opel has recently revealed with its Manta GSe ElektroMOD concept. 
Essentially a Manta A coupe from the 1970s with a modern electric drivetrain underneath,  this new concept car from Opel has supposedly been created to mark the company's ambitions to have a fully electrified lineup by 2024. This new e-project also supposedly pays tribute to the marque's Elektro GT, an EV concept from 50 years ago, not to mention as a celebration of the Manta's original design, that has since provided the inspiration for the automaker's new Vizor corporate face.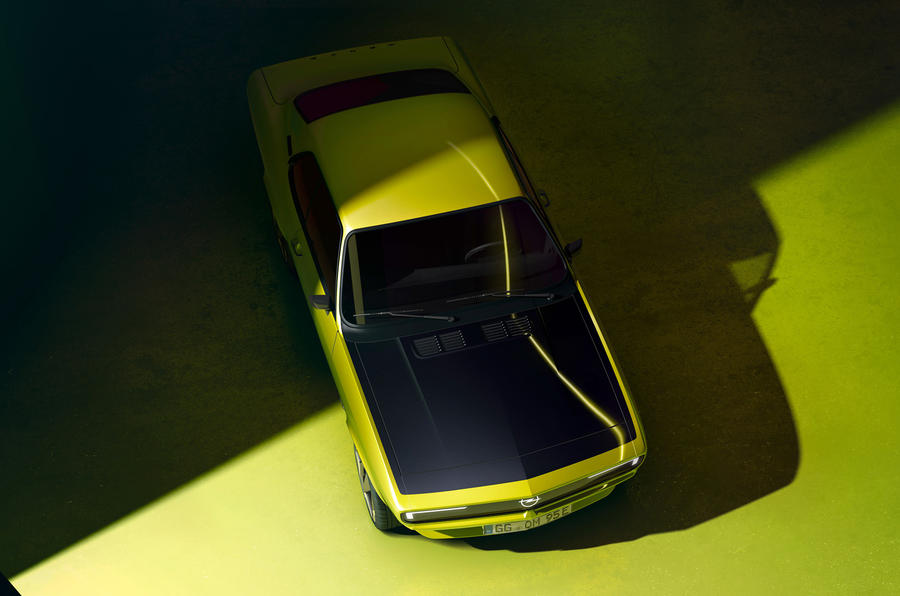 Now speaking more about the car itself, official details regarding this concept car are scarce to say the least. Though from the single concept image officially provided, Opel has mildly modernised the Manta's front end in accordance with its new corporate nose by adding boomerang-shaped LED headlights and an overall simplified single-module front grille to replace the iconic quad headlight front end design of the original car.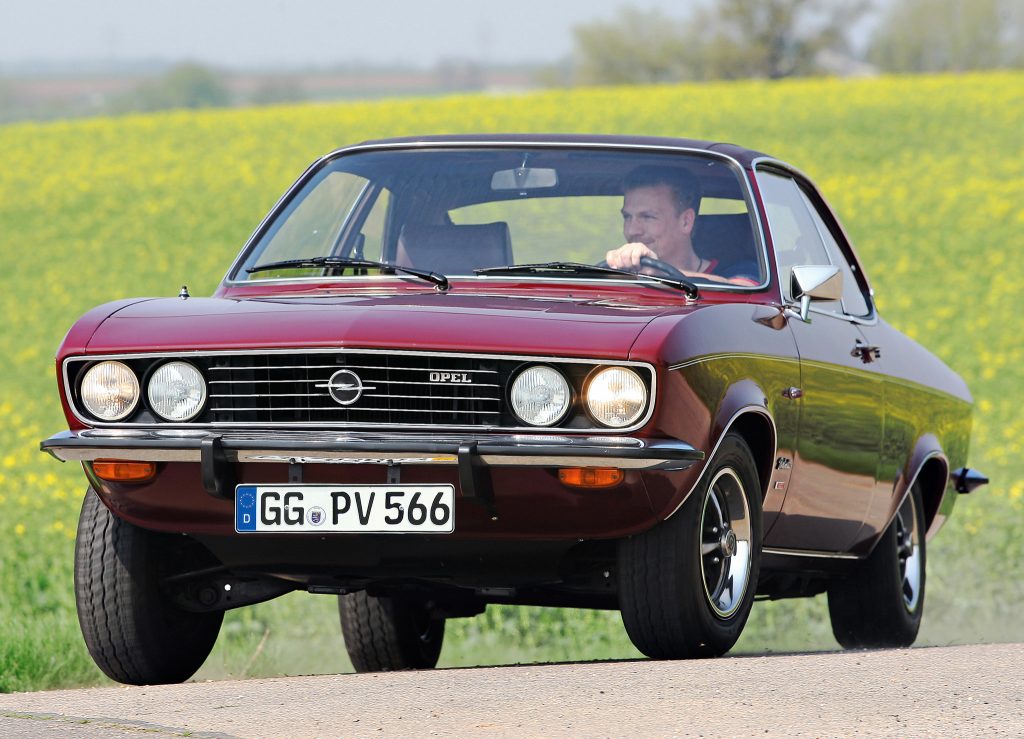 Furthermore, the front and rear chrome bumpers that were there on the original Manta have been shaved off for that even more modern look. Large alloy wheels too wrapped in low profile tyres seem to make an appearance underneath the wheel arches of this Opel concept car. 
Despite all these little modernisation touches though, this electrified Manta restomod concept still retains its signature retro coupe styling. A point that is further hammered home courtesy of the retro-inspired lime green paint job with the black bonnet that is actually a factory colour on these original Opel coupes.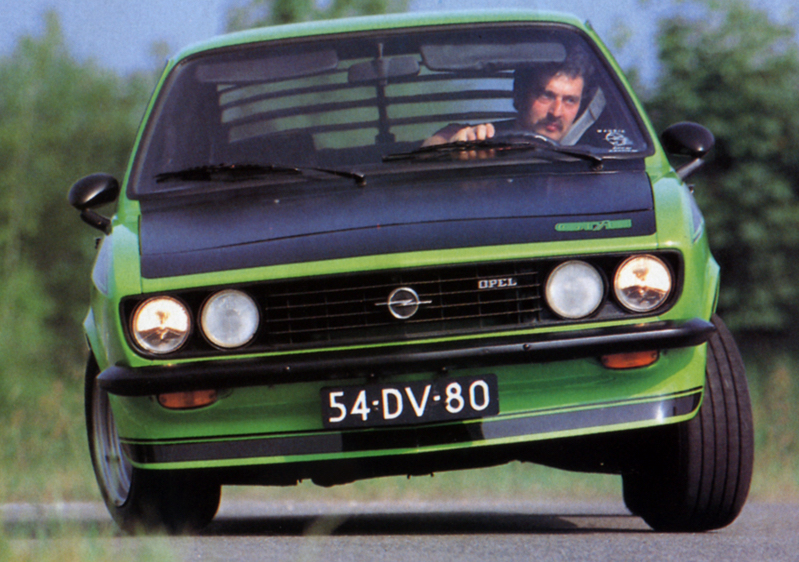 Stepping inside, Opel has not released any official details regarding the cabin of this modernised Manta concept apart from that it will feature 'fully digital cockpit'. The same could be said about further specifics on the powertrain details too, though it is touted by the automaker to be 'as sporty as an original Opel GSe'. 
It remains to be seen whether the Manta GSe ElektroMOD concept will actually make it past this sole preview image or not. Opel has slated that there will be a full reveal in a couple of months time, but many have already written this restomod project as being the one of the automaker's design showcase that will never actually make it into production. 
Having said that though, with retro being back in vogue these days, there might just be hope yet for this electrified Manta to be brought into production. This is especially seeing that its parent company Peugeot has also been toying with a similar idea through its e-Legend concept.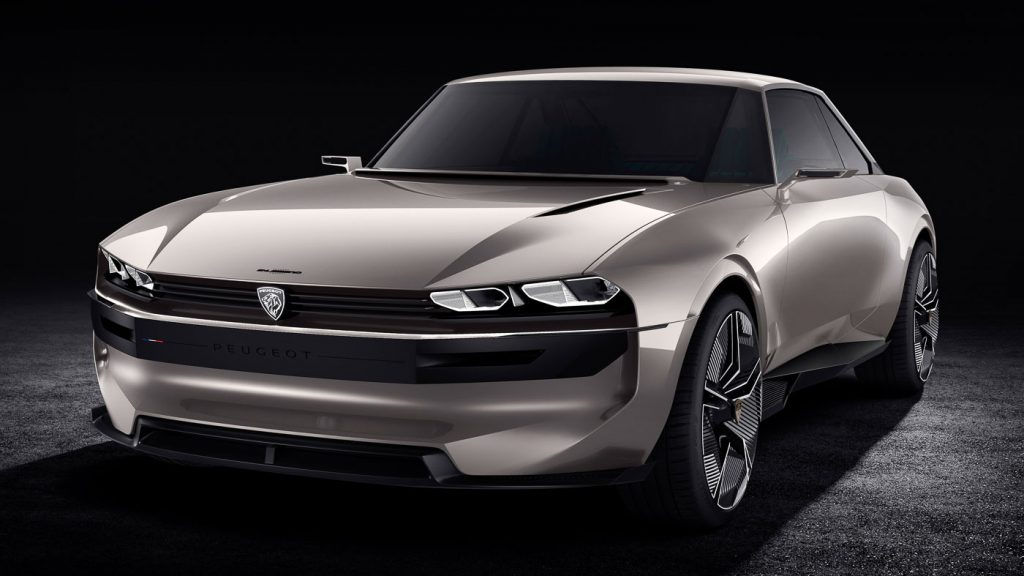 So there may be a chance yet for these retro-styled EV coupe concepts to somehow make it into production some time in the future. 
PRESS RELEASE: Opel belongs to the e-pioneers among automobile manufacturers. Opel's newest BEV (battery electric vehicle), the Mokka-e, is just arriving on our roads and the brand is already allowing a first glimpse of another exciting e-project: The Opel Manta GSe ElektroMOD harks back to the legendary Opel Manta of 1970 and simultaneously gives added impetus to the growing phenomenon of "restomods" – a recent development among automobile fans and collectors where icons like the Manta mix original and new technologies and design. The all-electric Manta GSe ElektroMOD with its fully digital cockpit is as sporty as an original Opel GSe and displays its further ambitions in the "MOD" part of its name – for modern technology and sustainable lifestyle and the English abbreviation of "modification". Also, the German spelling for electro is a throwback to the Opel Elektro GT that set world records for electric vehicles 50 years ago.
With its sustainable, emissions-free electric drive, the Opel Manta now becomes immortal, independent of spares for engine and transmission or potential driving bans for older combustion engine cars. The transformation to ElektroMOD also shows how timeless the lines from 1970 are. What was sculptural and straightforward half a century ago still fits perfectly with the Opel design philosophy today. The Opel Manta GSe ElektroMOD stands there boldly and clearly and confidently starts a new future: electric, emission-free – full of emotions.
The Opel Manta GSe ElektroMOD is also a tribute to the beautiful Manta that most recently provided the inspiration for the design of the new brand face – the Opel Vizor, which organically integrates into one single module the grille, the lighting system and the Blitz brand logo. The new Opel Crossland and Opel Mokka already feature the Vizor, which will be a hallmark of all future Opel models.
The Manta GSe ElektroMOD faithfully and light heartedly follows Opel's "simply electric" route to the electrification of the brand, whether as passenger car or light commercial vehicle. Every Opel model will be electrified by 2024, and the customer already has the choice between plug-in hybrids such as the Grandland X and all-electric BEVs from the Corsa-e small car to the Zafira-e Life "lounge on wheels", and from the Combo-e cargo to the Vivaro-e van.