Automotive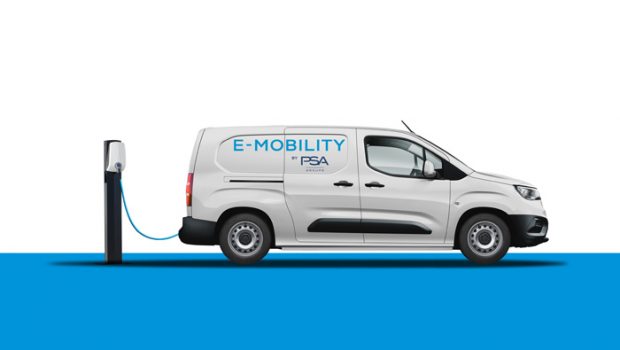 Published on December 2nd, 2020 | by Joshua Chin
0
Groupe PSA To Launch eCMP EV Compact Van Platform
Peugeot, Citroën, Opel and Vauxhall will soon have small electrified van models within its commercial lineup. 
Groupe PSA has recently announced that an all-electric van platform will soon be launched next year. Dubbed the eCMP platform, this new electric van architecture will fulfil the auto conglomerate's aim for a 100% electrified Light Commercial Vehicle portfolio by the end of 2021. 
In more model specific news, Peugeot, Citroën, Opel and Vauxhall will therefore have an all-electric compact van within its commercial lineup soon thanks to this new EV platform. Going by this announcement, this will come in the form of the Peugeot e-Partner, Citroën e-Berlingo, Opel Combo-e and Vauxhall Combo-e respectively.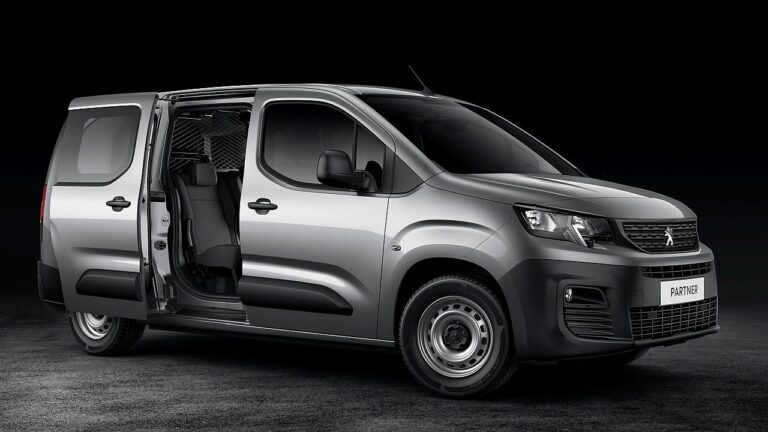 Similarly, the van-based passenger car variants that are based on the aforementioned compact vans are also to receive the EV treatment. This meanwhile comes in the form of the Peugeot e-Rifter, Citroën e-Berlingo, Opel Combo-e Life and Vauxhall Combo-e Life passenger van variants. 
While wearing differently styled bodies in each case, all the aforementioned compact commercial and passenger van variants will feature a single 136 hp electric motor that is powered by a water-cooled 50 kWh battery pack. This battery pack is fed by a standard onboard charger, offering two levels of charging power: 7.4 kW single-phase and 11 kW three-phase. 
Part of Groupe PSA's continued electrification offensive in the commercial vehicle sector, these electrified compact vans actually follow on from the French auto conglomerate's introduction of EV versions of its medium and large vans earlier in the year.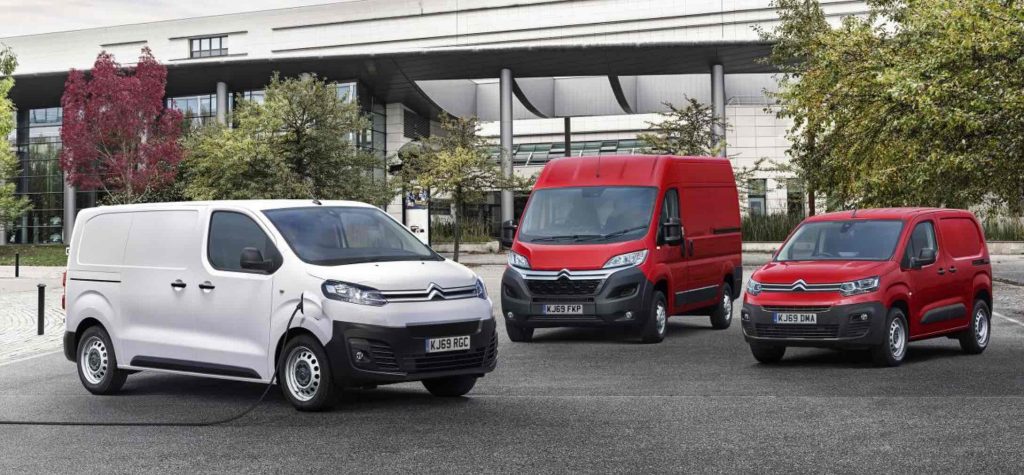 Very much a Euro-centric commercial offering, it is unsurprising then the electric powertrain production for all four of these all-electric compact van models will take place in France, while battery production and final assembly will occur in Spain. 
Nevertheless, there is however a non-zero chance that these electrified compact vans might make its way over here after all, especially with Peugeot being under new custodians in Malaysia.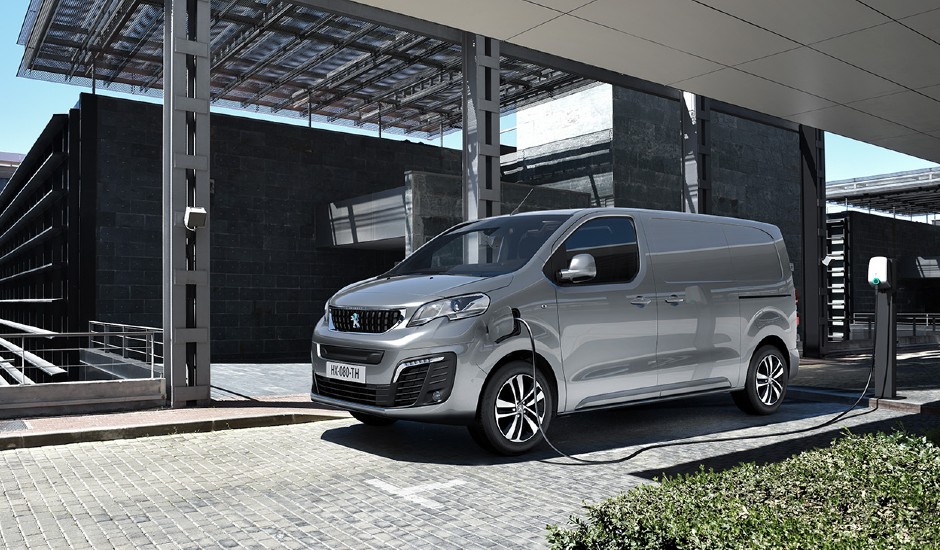 PRESS RELEASE: Since 2019, Groupe PSA has launched all-electric or plug-in hybrid versions of all its new models. The Group's objective is to offer a fully electrified portfolio by 2025.
Following the 2020 launch of electric versions of their medium van models (D-Van) and large van (E-Van), the four brands, Peugeot, Citroën, Opel and Vauxhall will complete their line-ups in 2021 with all-electric versions of their compact van (B-Van) and associated passenger cars.
The new generation of Groupe PSA's compact van collected numerous titles including the 2019 "International Van of the Year" award. The passenger car versions were also voted the AUTOBEST "Best Buy Car of Europe 2019". These successes have been confirmed in the market, with sales exceeding 650,000 units worldwide since the launch in September 2018.
The electric compact vans and the battery packs will be assembled at the Vigo plant (Galicia, Spain), the electric motors in Tremery (France) and the final drive gears in Valenciennes (France).
Coming from eCMP platform, the powertain is composed with:
A water-cooled 50kWh electric battery allowing power outputs of up to 100kW,
A 100kW/136hp electric motor,
An onboard charger available in two levels of power (7.4kW single-phase and 11kW three-phase)
Xavier Peugeot, Senior Vice-President of Groupe PSA's Light Commercial Vehicles Business Unit said: "With these all-electric versions of compact vans and associated passenger cars, Groupe PSA is continuing its electrification offensive and now offers a completely electrified LCV portfolio without compromises on performance".