Automotive
News
Smart #1 Launched Locally With Prices Aimed At Tesla's Model 3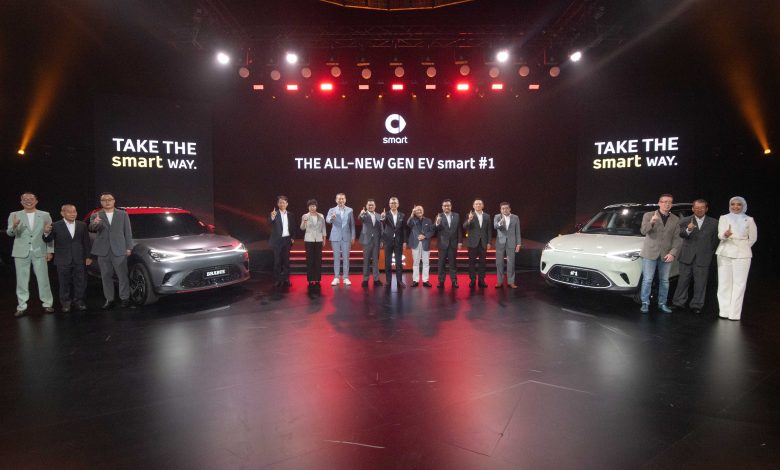 The smart #1 arrives in Malaysia costing from RM 189,000 for the Pro to RM 249,000 for the Brabus. 
Despite it being as if it has been around locally for a while already, smart Malaysia has actually only recently announced the Malaysian premiere of its debut #1 (read as hashtag one) EV. And while the specs of its three variants should be now be common knowledge, the big news during its official introduction over here is its price, which is either intentionally or otherwise aimed squarely at the Tesla Model 3.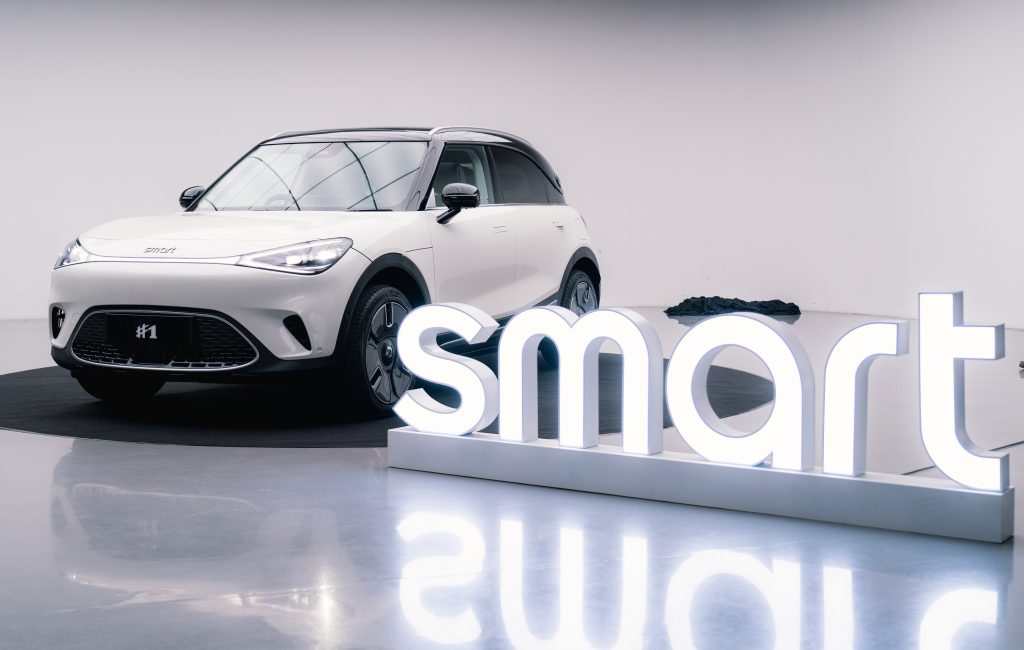 The base Pro trim level of this Sino-German EV sold by Proton headlines the shocking price reveal by coming in at RM 189,000, which is incidentally exactly how much the Tesla starts from. Smart meanwhile has positioned its mid-tier Premium variant to do battle against the Dual Motor All-Wheel Drive Model 3, by listing it at just RM 1,000 more than its aforementioned American competition at RM 219,000.
And while the single-motor Premium spec may not be exactly as quick as the dual-motored Model 3 to the century mark (6.7 s vs 4.4 s), the BRABUS variant of this #1 nevertheless handily hands victory back to the smart by cracking to 100 km/h in a staggeringly short 3.9 seconds. This spiced-up EV hatchback could funnily enough also be considered, at its RM 249,000 price tag, to be slightly cheaper than its American counterpart, especially when considering the pricey options that are to be had with the Tesla.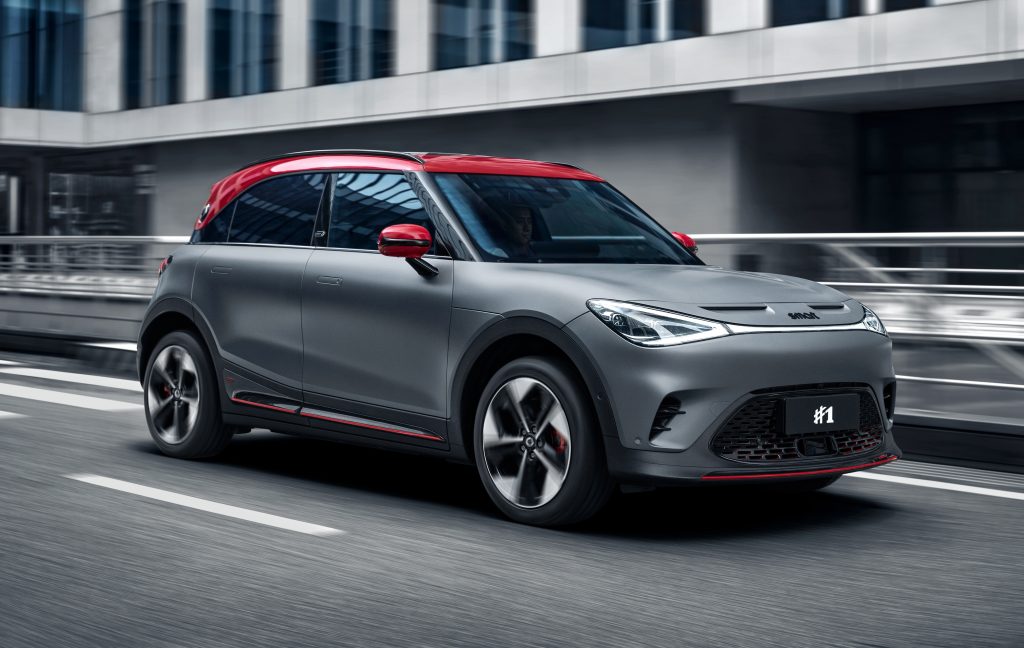 What more too is that in a likely attempt to entice potential buyers into this slightly smaller EV, smart has actually thrown in nearly everything that anyone could ask for when buying a car. The included All-Inclusive Premium Ownership with any purchase of the #1 brings with it: 
·       8-Year 200,000km High-Voltage Battery Warranty 
·       8-Year 150,000km High-Voltage Component Warranty 
·       4-Year Unlimited Mileage Vehicle Warranty 
·       2-Year Unlimited Mileage Spare Parts Warranty
·       24/7 Roadside Service Assistance
·       Complimentary smartCharge Home Charger worth RM 3,200 with 2-Year Warranty
·       Vehicle to Load (V2L) Adaptor worth RM 800 with 2-Year Warranty
·       Complimentary Accessories Package worth RM 2,000
·       Complimentary 5-Year Internet Data of total 60 GB
·       Comprehensive smartPlus Insurance Coverage
It is worth highlighting though that the free smartCharge Home Charger offer is only valid till the 31st of December 2023, and does not include the installation cost which is priced from RM 2,488. While on the topic of costs too, those who wish to go with the Atom Grey-Matte exterior hue will have to cough up an additional RM 5,000.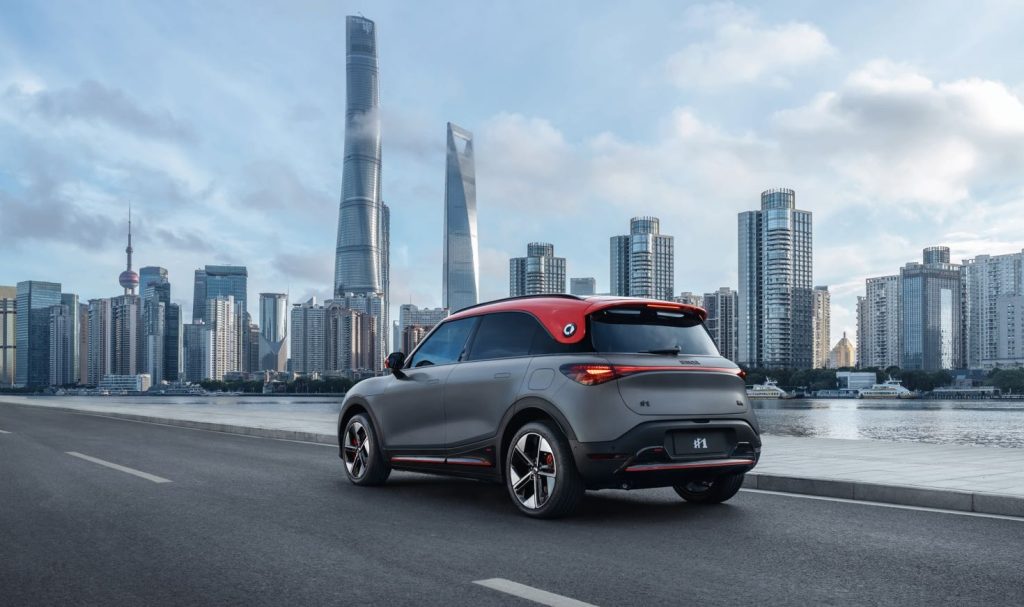 smart Malaysia is currently offering the Pro trim in Digital White, Laser Red, Cyber Silver, Quantum Blue, and Future Green. The Premium spec on the other hand is also offered in the aforementioned Atom Grey – Matte and Lumen Yellow. 
The BRABUS variant instead nets seven different colour combinations. With the Radiant Red roof, there is the option of Atom Grey – Matte, Meta Black, and Cyber Silver exterior colors. For the Black roof meanwhile, there is the selection Digital White, Laser Red, and Cyber Silver to choose from. Lastly, there is Atom Grey – Matte, which comes with an exclusive matte body-colored roof.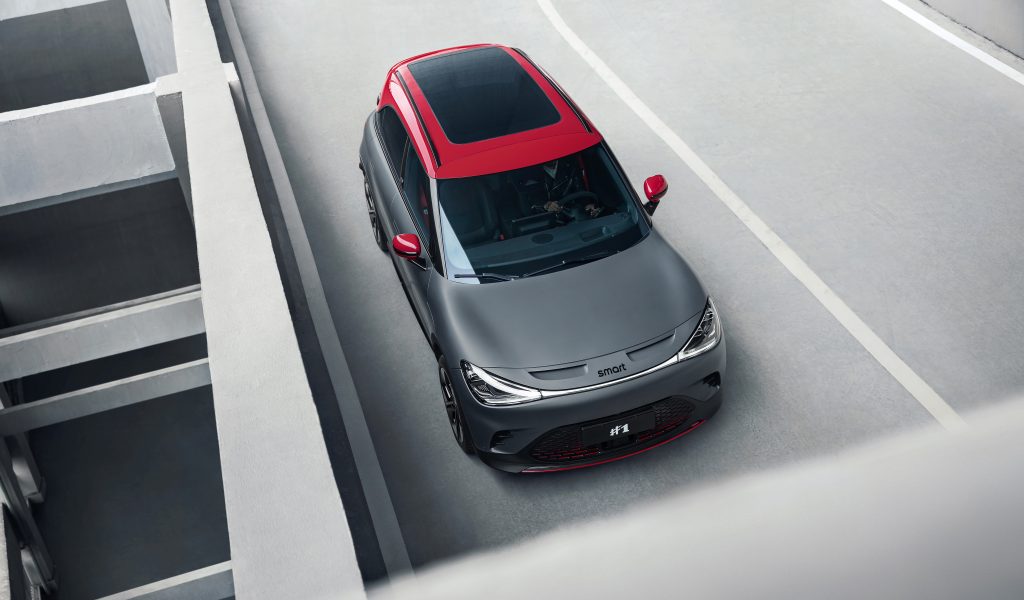 Now in terms of powertrain specs, the lowest-tier Pro variant only features a 49 kWh LFP battery pack that is capable of a WLTP-claimed range of 315 km, while jumping up to the higher-end Premium trim instead nets a larger range on a single charge of 440 km, courtesy of a larger 66 kWh NMC battery pack. Both variants nevertheless feature the same rear-wheel drive layout, with the sole rear mounted motor developing 220 kW and 343 Nm of torque. 
As for the BRABUS spec, its dual motor powertrain churns out a total of 315 kW and 543 Nm of torque. This pocket rocket also has a maximum range of 400 km from its 66 kWh battery pack, which can then be topped up either by way of 22kW AC charging (0 – 80% in 3 hours) or 150kW DC fast charging (0 – 80% in 30 minutes).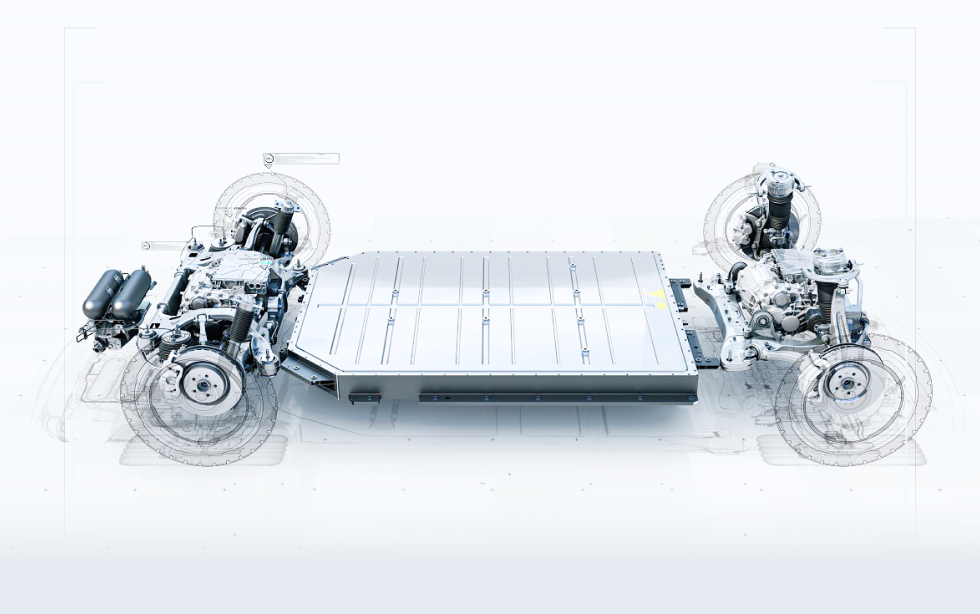 Exclusive to the BRABUS trim too are red exterior accent pieces, which accompany the decorative letter-box vents on its bonnet and rear tailgate spoiler to emphasise its performance pedigree. Stiffer dampers and wide 19-inch dual tone alloy wheels also make an appearance on this sporty variant, as do a similarly crimson-accented cabin.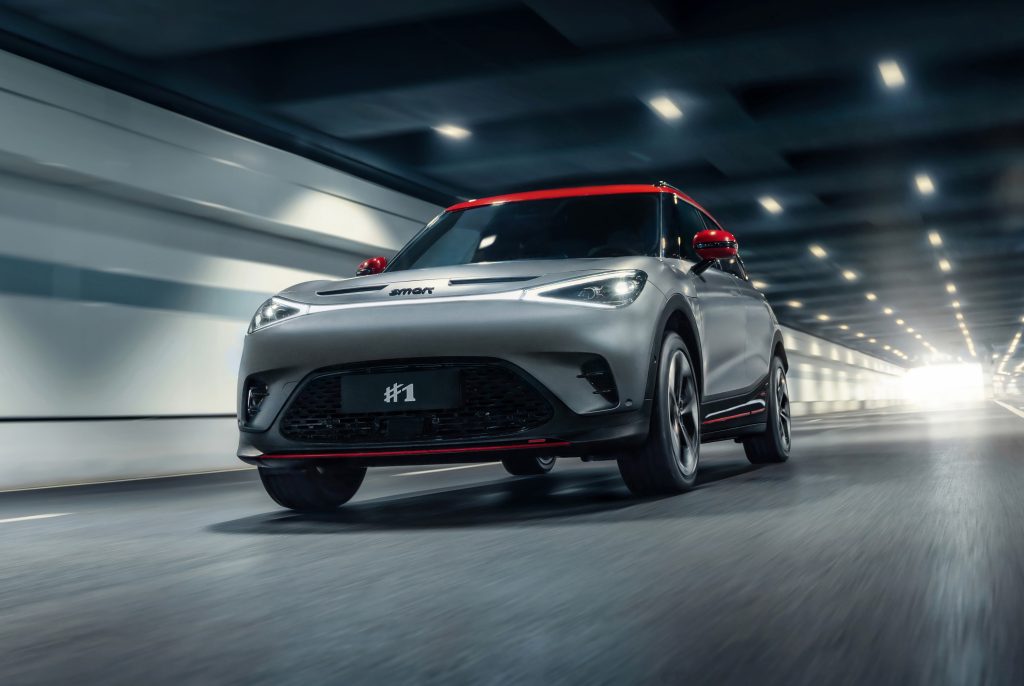 In terms of kit for the lower-tier variants now, the Pro trim features a set of low-drag 19-inch alloys and a panoramic sunroof with power blind on its outside, while a 12.8-inch floating central infotainment touchscreen, 9.2-inch digital driver's cluster, a 10-way electrically adjustable driver's seat and dual-zone auto air-conditioning with rear vents being among the highlights in its cabin. 
The Premium trim then adds to it CyberSparksLED+ matrix headlights and an illuminated front grille, in addition to leather upholstery and ventilated front seats, a 13-speaker 640 W Beats sound system, illuminated door sills and a 10-inch colour head-up display.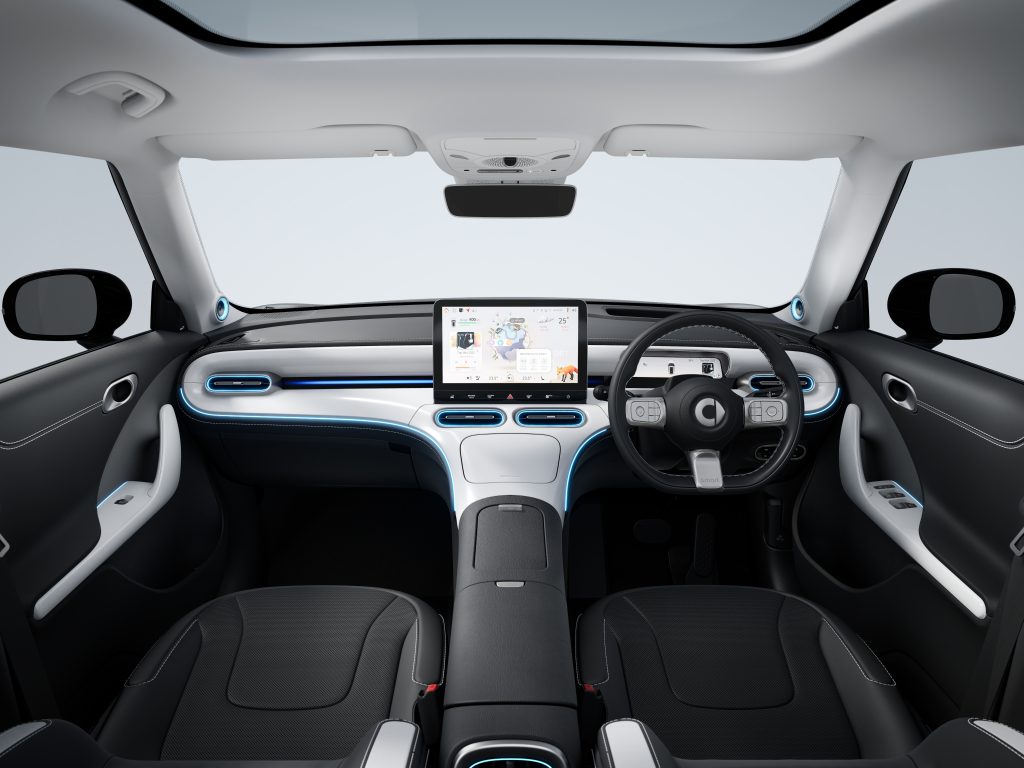 It has been revealed by smart Malaysia at this recent launch event for there to already be 500 confirmed bookings for this #1, with its local distributor Pro-NET (Proton New Energy Technology) targeting sales for this particular model of between 800 to 1,000 units in 2024. Deliveries of this EV to expected owners will start from tomorrow, with waiting lists currently stretching to only about a month. So get yours quick before it grows any longer!