Automotive
News
Cadillac Teases The Optiq As Its Smallest & Cheapest EV Yet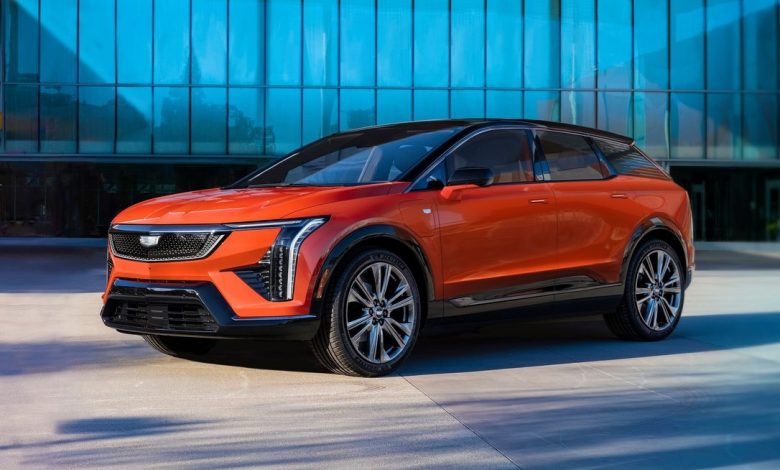 This new all-electric Cadillac crossover will land in China before heading over to America. 
While Cadillac is still trying to bring its renown opulence and style into the electrified era with its Lyriq and Celestiq EVs, the American automaker still perhaps recognises that it might need another more affordable all-electric offering for those who want the upmarket experience in a more compact package. So to that end therefore, it has recently teased the debut of its Optiq  in America, before then fully showcasing it at the Guangzhou Auto Show 2023 a couple of days later.
Now the phrase 'fully showcasing' may be a bit of a misnomer here, as the interior design and technical details surrounding this Cadillac is still an unknown thus far. Though its Chinese debut is still to be a tad bit more informative than the American teaser, which incidentally only consists of two images and a vague notion about this Optiq being 'a luxury compact SUV'.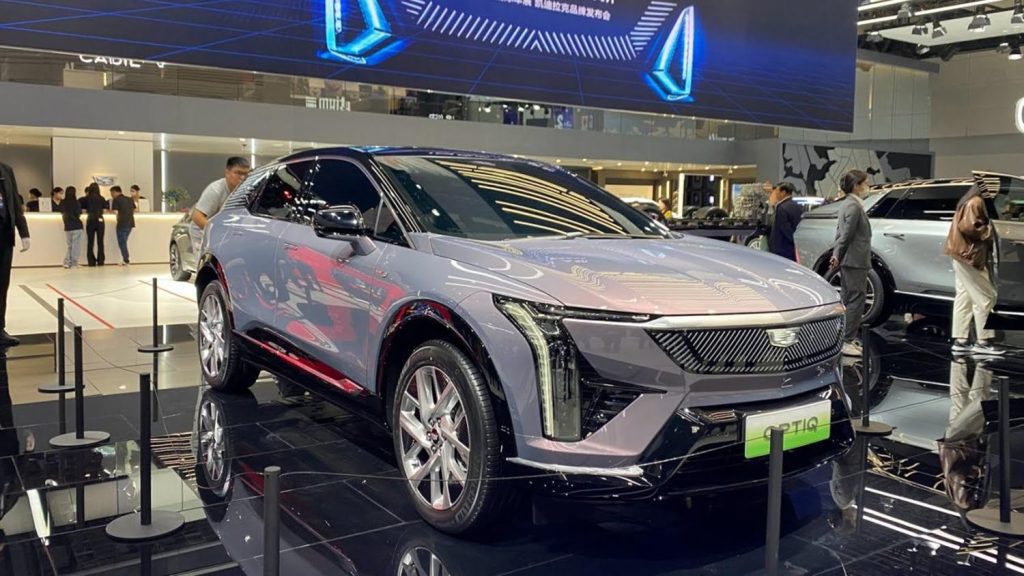 And it is this claim by Cadillac for the Optiq to be a compact SUV which should first be considered, as the pictures emerging from the Guangzhou Auto Show instead makes this crossover to be more or less Cayenne-sized than Macan. What is nevertheless certain is that it is technically smaller than its similarly-massive Lyriq that is to be one step above it, and positively puny against the all-electric tower-block that is the Escalade IQ. 
On the topic of the Escalade IQ meanwhile, the Optiq shares with its larger sibling the same large boomerang-shaped full LED headlights up front and a split tail light treatment round the rear. Different to the rest of the all-electric Cadillac range however is for the Optiq to net a rear-quarter glass accent piece featuring horizontal striping, and perhaps more notably a significantly smaller front grille module.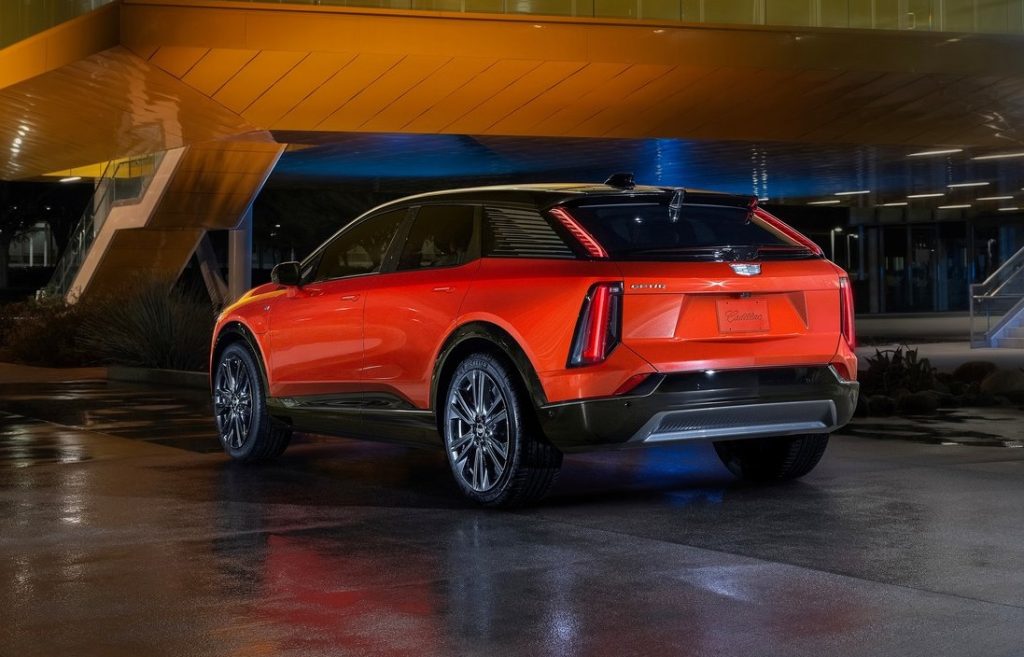 Cadillac has yet to officially reveal the technical specs of the Optiq, but it is all but likely for this crossover to sit upon GM's Ultium EV architecture. And if its likely similarly-sized  Chevrolet Equinox platform-mate is any indication, a combined power output of 300 hp and range figures of around 300 miles (480 km) is to be expected.  
It is also rather likely for Cadillac to offer a selection of either single-motor rear-drive and dual-motor all-wheel-drive configurations for the Optiq, with speculations flying around for its price to be between $50,000 and $60,000 respectively too for the aforementioned variants. Though all that has been actually officially confirmed by the automaker is for this crossover to be the first of three new EVs to land in China come early 2024, with its North American arrival on the other hand slated for later that year.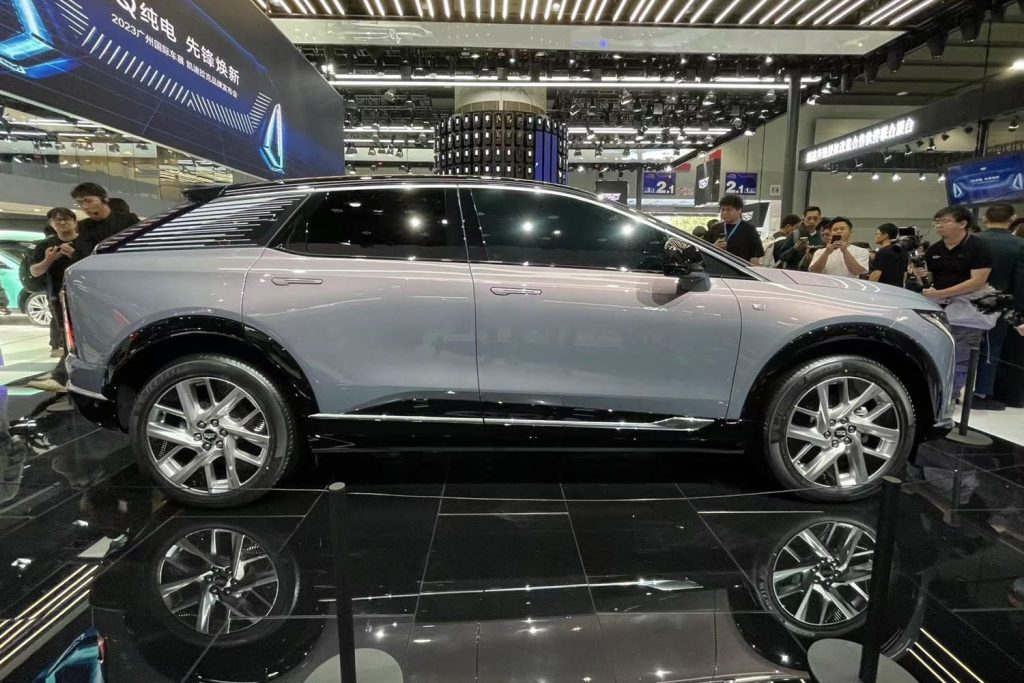 "The world unveil of the all-new Cadillac Optiq represents our full commitment to further expand the IQ EV family and pivot to an all-electric future," said Tim Heile, Vice President of Cadillac China. "As the world's largest EV market, China is strategically important for Cadillac. By the end of next year, Cadillac will introduce more new EVs in China as the brand strives to fulfill customers' diverse preferences and reinvent luxury mobility," he added.