Automotive
News
Tesla Model 3 Officially Arrives In Malaysia From RM 189k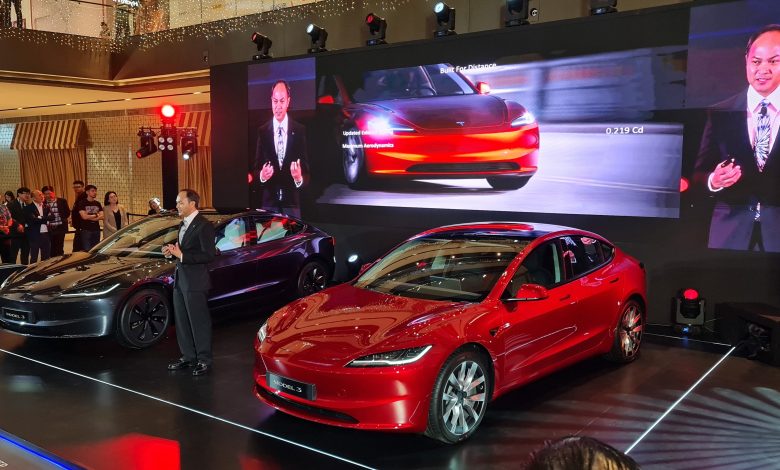 First local customer deliveries of this highly anticipated Tesla will begin before the end of this year. 
Tesla has recently announced the official debut of its Model 3 in Malaysia. Launching locally just over a month since the order books has been open over here, Malaysians will be among the first in the world to receive the refreshed Highland variant of this American all-electric sedan when customer deliveries take place by the end of this year.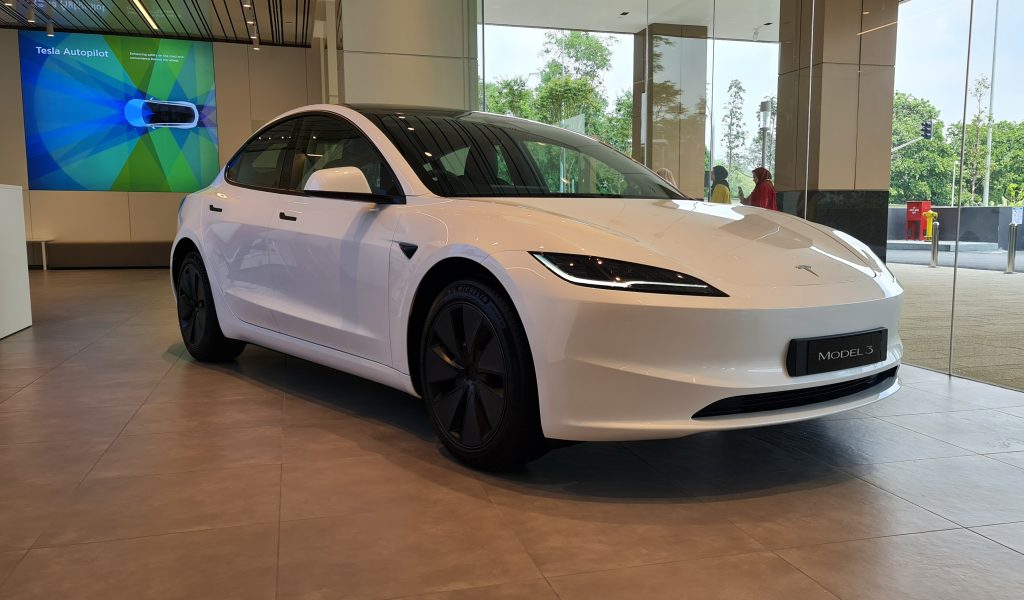 Now true to the information provided during the pre-booking announcement in September, the Model 3 has indeed been launched in Malaysia with two distinct variants. The first of which being the standard Rear Wheel Drive variant that starts from RM 189,000, while the second is the Long Range Dual Motor All-Wheel Drive trim which starts from RM 218,000.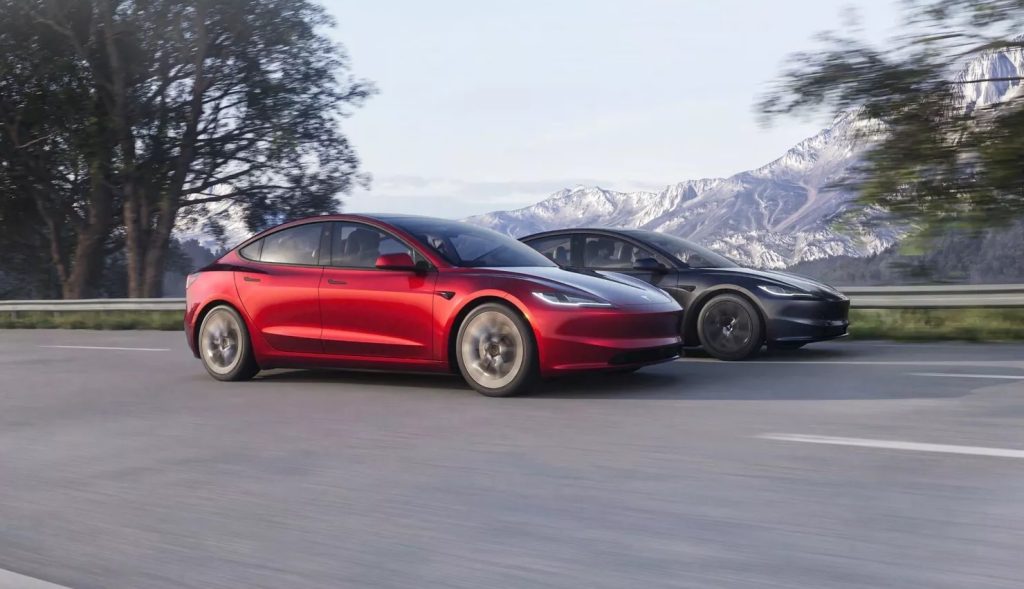 Equipped with a single rear-mounted electric motor, this Rear Wheel Drive variant of Model 3 is quoted to attain the century sprint in 6.1 seconds and have a top speed of 201 km/h. Tesla also quotes for this particular base trim to have a WLTP-claimed range of 513 km on a single charge, in addition to supporting up to 170 kW DC fast charging. 
As the Long Range Dual Motor All-Wheel Drive trim name suggests meanwhile, this pricier Model 3 variant nets another motor and more range than its base-spec counterpart. The addition of a drive motor up front brings the century sprint time for this particular trim down to just 4.4 seconds, while the fitment of a bigger battery pack bumps up its WLTP-claimed range to a whopping 629 km on a single charge. 
The Long Range Dual Motor All-Wheel Drive trim also incidentally supports a faster DC charging rate of up to 250 kW, and interestingly too has a higher milage limit on its 8-year battery and drive unit warranty of 192,000 km, relative to the 160,000 km mileage cut-off for the Rear Wheel Drive Variant. All Tesla Model 3s in Malaysia are nevertheless offered with a four-year or 80,000 km basic vehicle warranty, whichever comes first.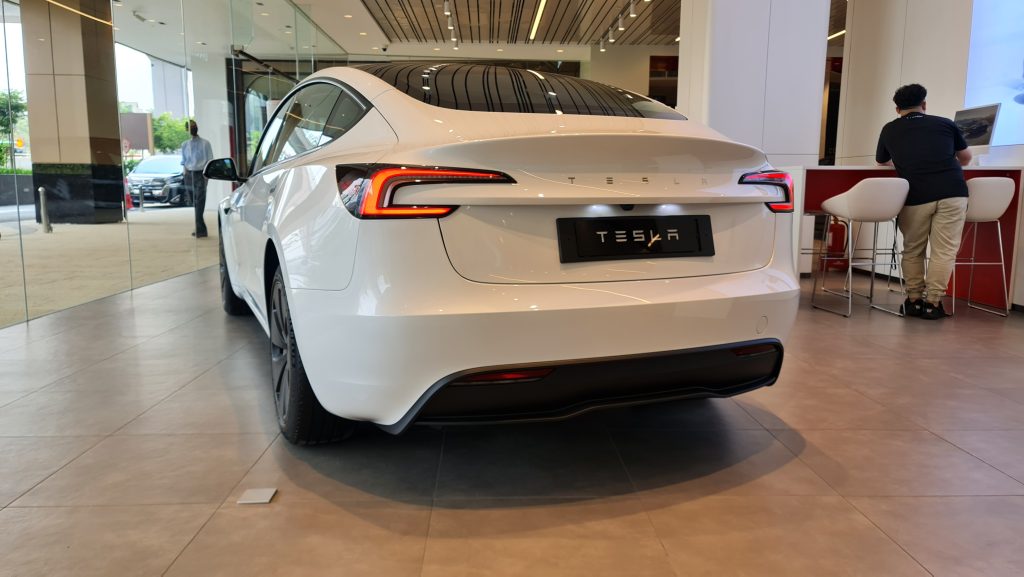 All Model 3s in Malaysia will also come with basic Autopilot included. Tesla's Enhanced Autopilot package though, which brings with it active cruise control with lane change and the must vlogged-about smart summon feature, will cost an extra RM 16,000 on top of the purchase price of both variants. 
There is of course Tesla's Full Self Driving package on offer too, which currently costs RM 32,000 on either variant of Model 3. This particular suite supposedly brings with it all the features of the Basic and Enhanced Autopilot Package, while also adding features like 'Traffic Light and Stop Sign Control' and 'Autosteer on city streets'. Buyer beware however as these aforementioned additional driver aids are in fact just upcoming features that Model 3s ordered with this package MIGHT some day have, and is not actually CURRENTLY available yet.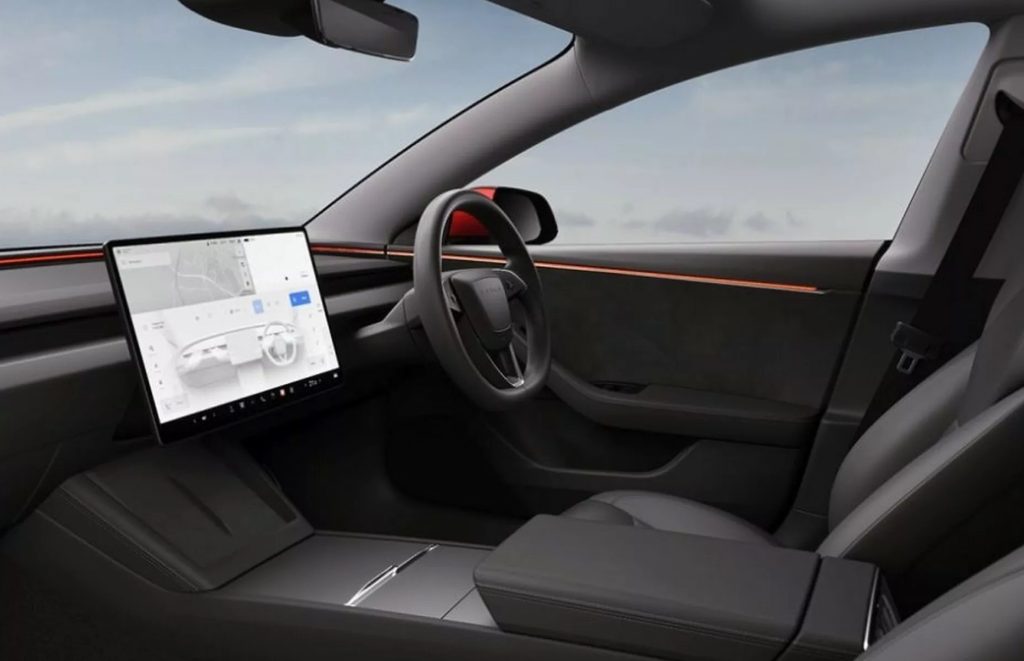 And while on the topic of Tesla attempting to milk its buyers for more money, new Model 3s sold in Malaysia will only have a 30-day free trial of its Premium Connectivity package. Owners therefore will be forced to pay a monthly subscription fee (of an unknown amount thus far) to continue utilising features like satellite view maps, in addition to in-car music and video streaming or web browsing. Customers will however receive 8-years of Standard Connectivity with navigation features upon delivery of the product.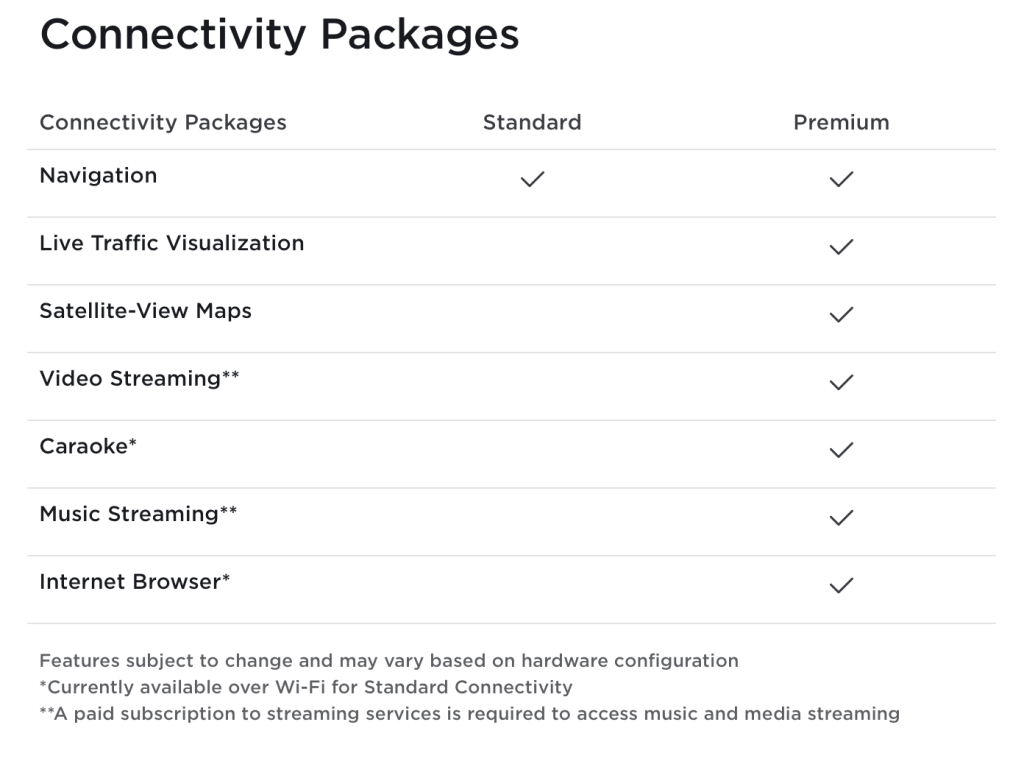 The standard colour for all Tesla Model 3s in Malaysia is Pearl White Multi Coat, with Solid black and deep blue metallic exterior paint options being a RM 5,000 option, while Stealth Grey and Ultra Red Metallic are an extra RM 7,500 and RM 11,000 respectively. The step up from the standard 18-inch Photon wheels to the larger 19-inch Nova design will in turn be an additional RM 7,500, while having white seats and door cards will be an extra RM 5,000. 

Interested prospective local Model 3 owners can check out this EV for themselves at the first-ever Tesla Experience Centre in Malaysia, located at the newly-opened Pavilion Damansara Heights mall in Kuala Lumpur. Tesla owners will also have the privilege of charging their all-electric cars in the dedicated Tesla charging bays at the mall too.