Automotive
News
Singer All-Terrain Competition Study Is A Rally-Ready 911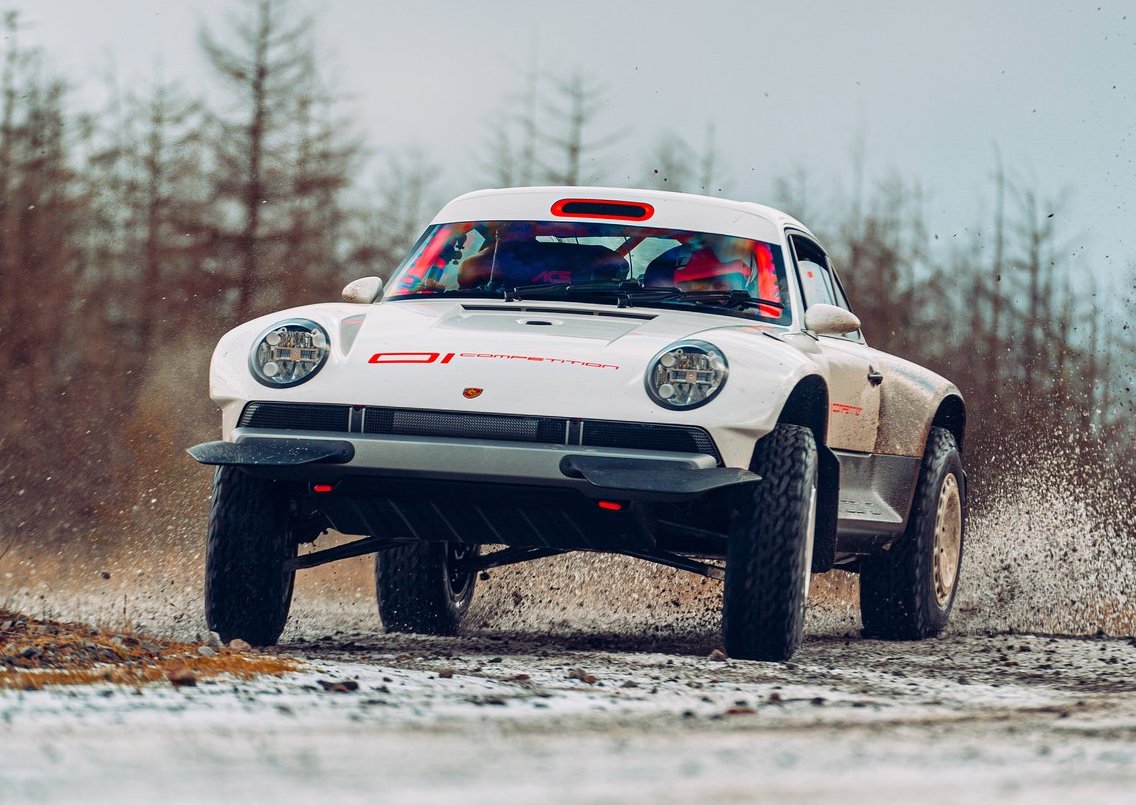 The resto-modding team at Singer have now turned their sights to rally-modding 911s. 
Singer, the purveyors of multi million-dollar resto-modded air-cooled Porsches to die for, have recently turned their sights from car built for the road to off-road, and have thus created what could be termed as the ultimate rally-ready 911 in the form of their new All-Terrain Competition Study (ACS).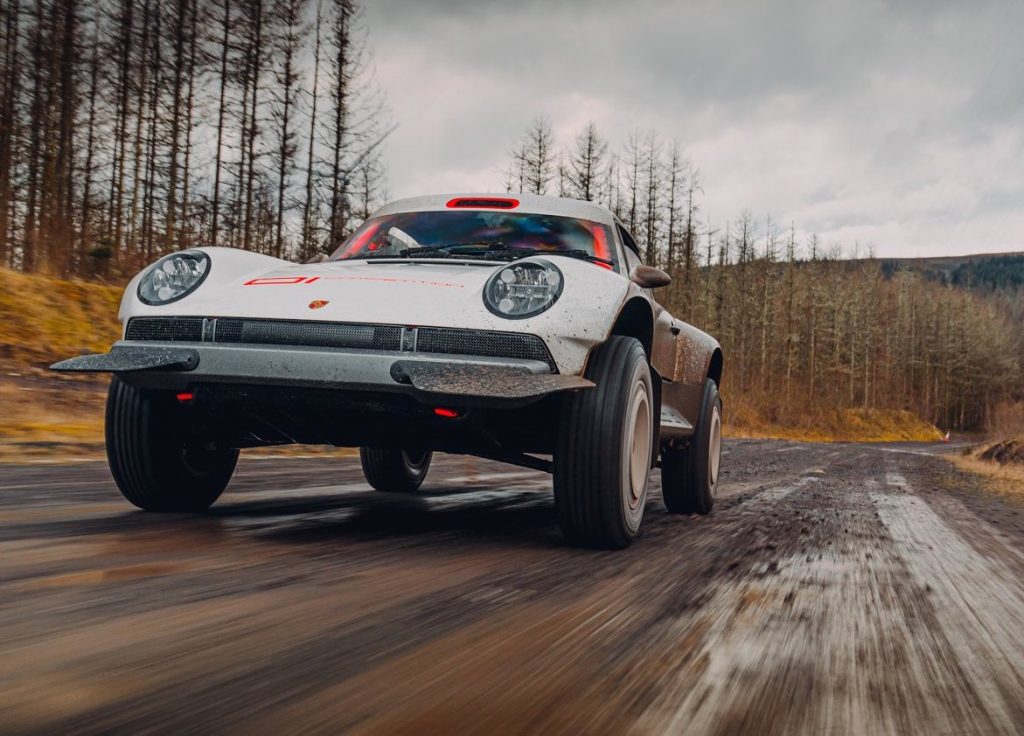 Despite starting with a 964 generation 911 as its base, the ACS shares very few components with the original road-biased Stuggart stallion. One of the biggest case in point would be that while the engine is still the signature Porsche "Mezger" air-cooled flat-six, this rally-ready Singer boasts an enlarged 3.6 litre capacity, with twin symmetrical turbochargers and fly-by-wire individual throttle bodies to boot.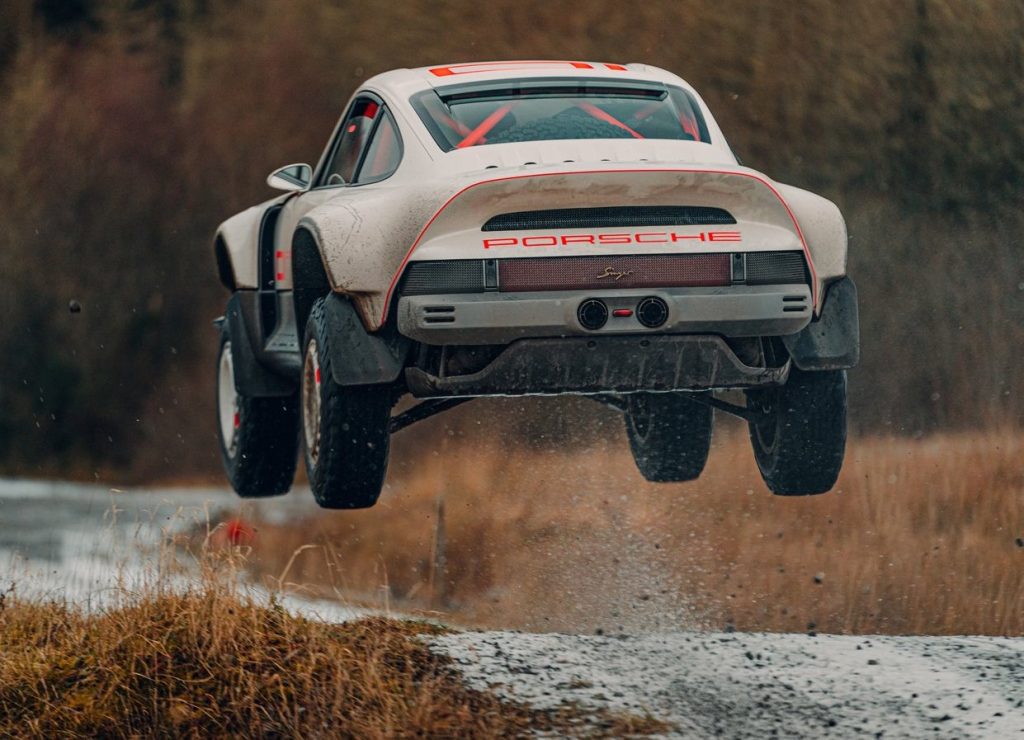 All this therefore means 450 hp and 420 lb-ft torque, that is incidentally sent to all-four wheels via a 5-speed sequential racing dog-leg transmission and a permanent all-wheel drive system. Other drivetrain highlights worth mentioning are the hydraulic handbrake, and the three limited-slip differentials on board for perfect traction on the loose rally surfaces.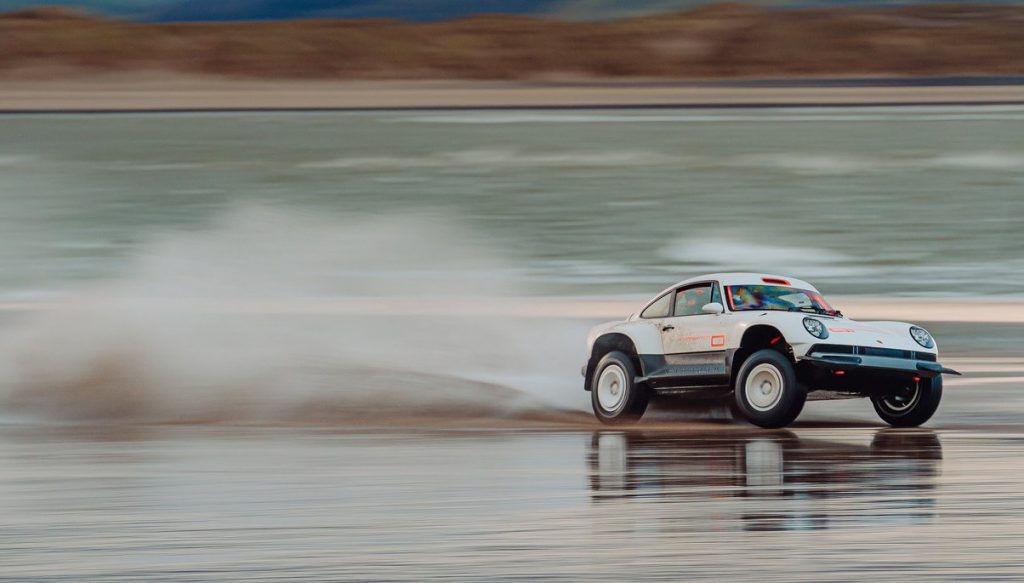 Speaking of rally surfaces, the ACS features specialised long-travel suspension and forged aluminium wheels wrapped BF Goodrich All-Terrain tyres to effectively tackle rough terrain to be found on a typical rally stage. The new bespoke (vaguely) 911-shaped body too has been optimised to cope forces dealt with during the rigours of off-roading, not to mention allowing easy access to mechanical components at service stops.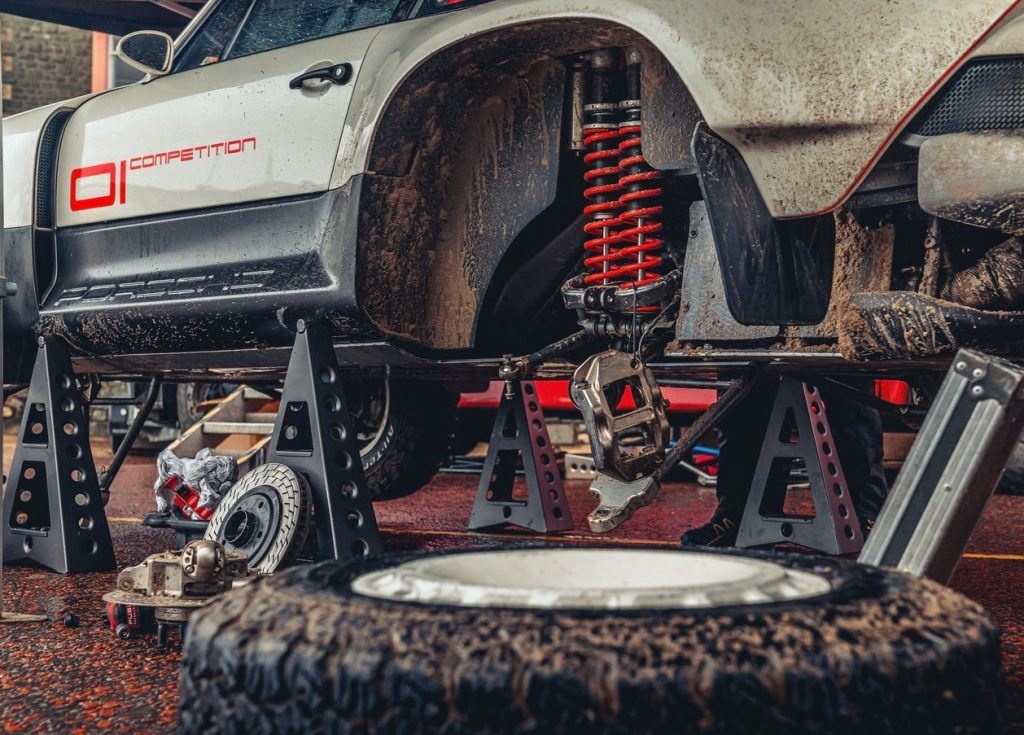 Continuing on the body, this new shape has been specifically designed for the 'effective breathing and cooling' of the souped-up powertrain. Having the body constructed carbon fibre also means that the weight savings offered offsets the weight of the mandatory roll cage within the cabin.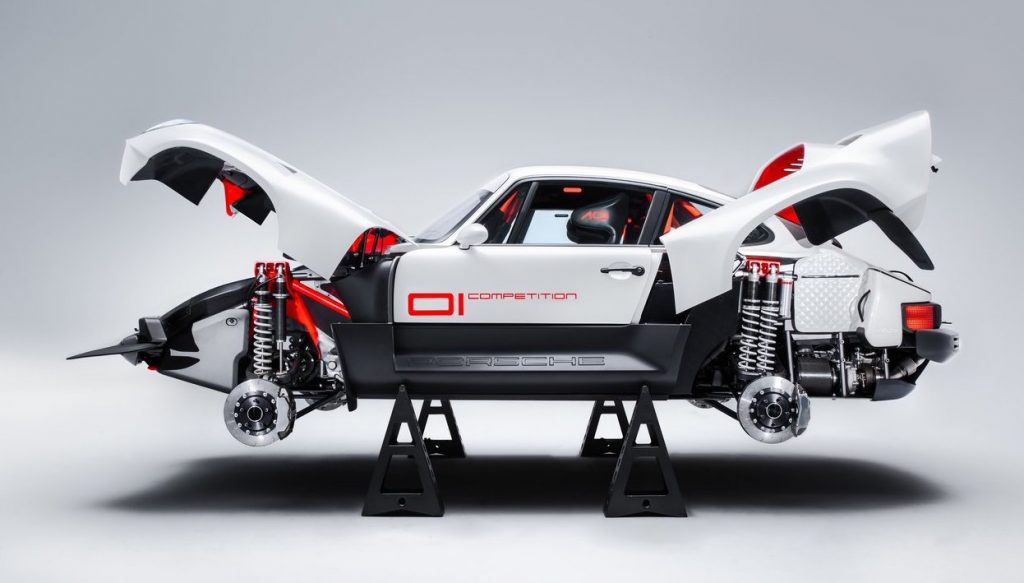 On the topic of the interior, aside from the roll cage, the ACS features the obligatory FIA-spec racing seats and harnesses, as well as a race GPS navigation system. Additional specialised equipment includes a long-range fuel tank and an in-seat rehydration system for both the driver and co-driver.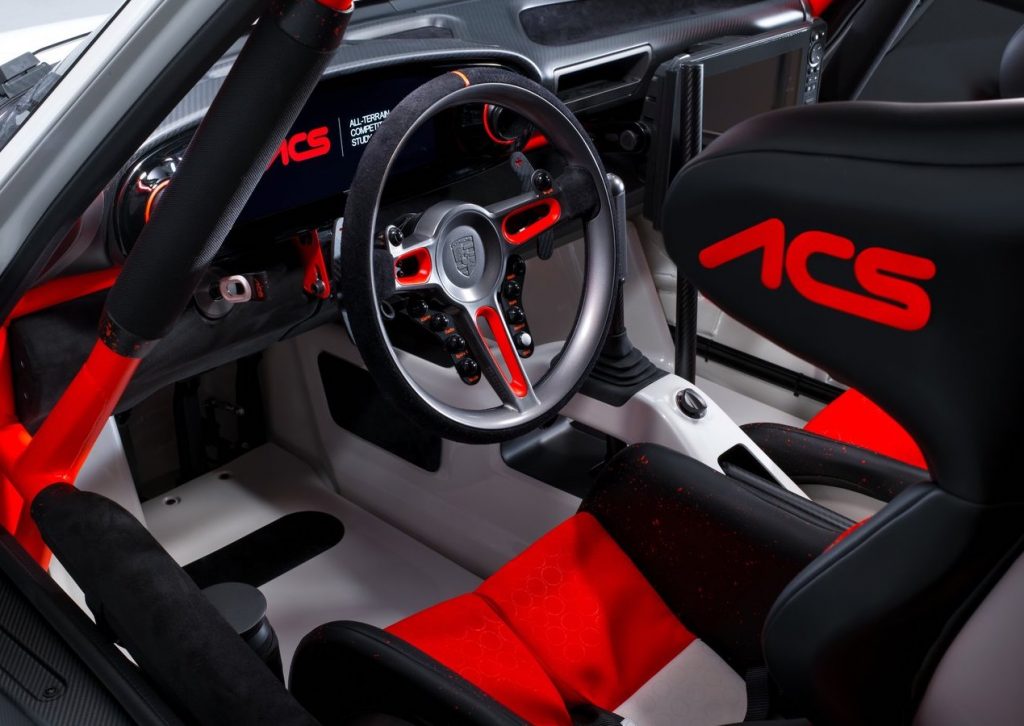 According to Singer, the All-Terrain Competition Design Study will be available to further commissions in the future, with further personalisation available on request. All future ACS 911s will continue to a collaboration between Singer and 911 rally specialist Richard Tuthill, with it being designed in California by the former, and built in the UK by the latter.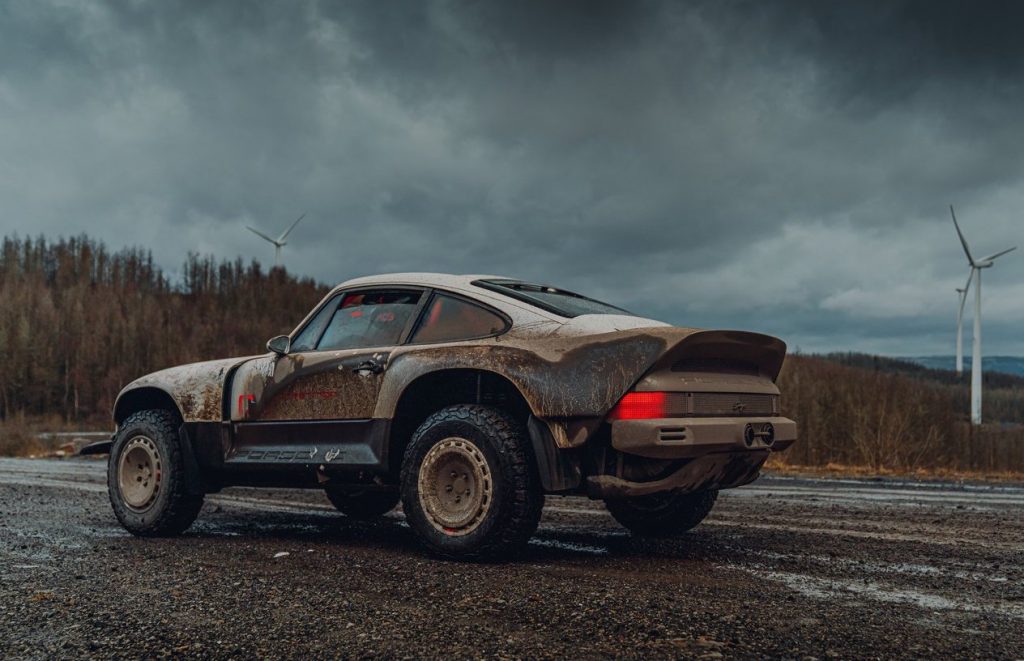 Naturally, the prices of these bespoke rally-ready 911s have not been publicly disclosed. Safe to say though that, much like Singer's other works, the ACS resto-mod will cost somewhere in the many millions of ringgit.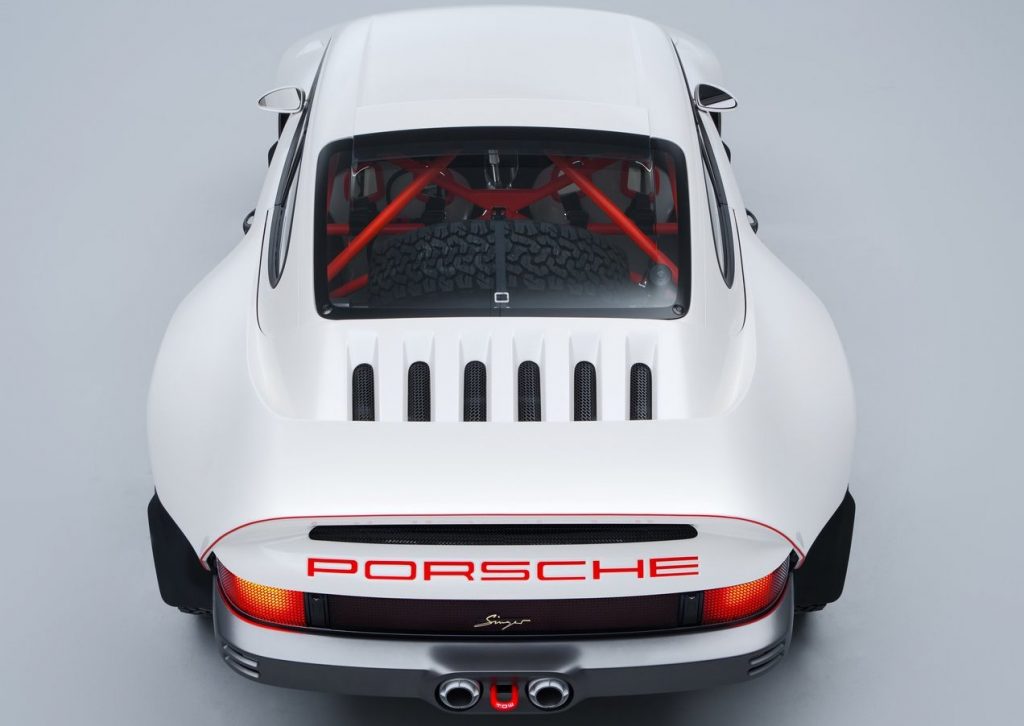 As of right now too, only two of these rally-ready ACS have been built. Both of which are for the same lucky customer who commissioned this project in the first place. 
The one painted in Singer's iconic Parallax white that is mainly seen here has been done up specifically for high-speed desert rallying. The other Corsica red model meanwhile has been configured for high-speed, high-grip tarmac rallies instead.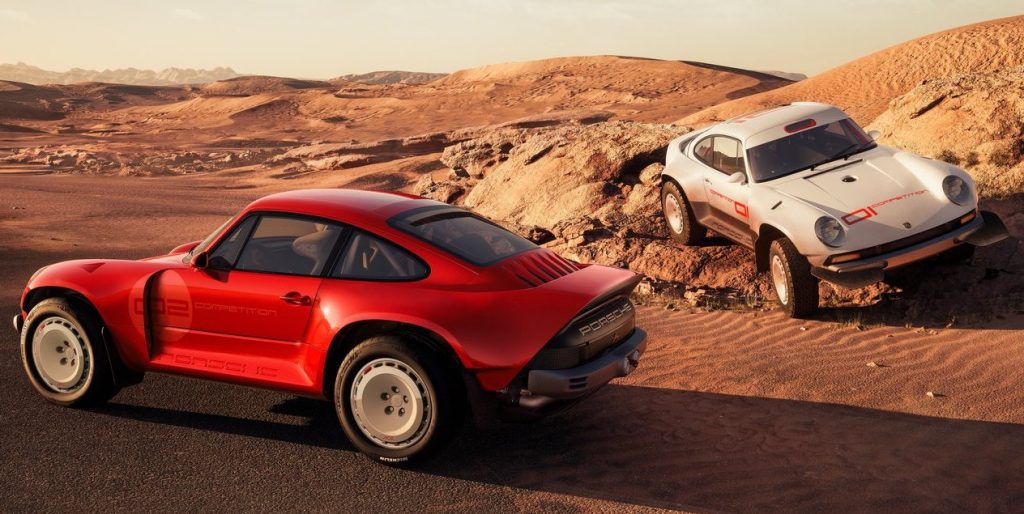 PRESS RELEASE: At the request of a long-term client, Singer has looked to a golden era of Porsche rallying in the 1980s, and to automotive heroes including the 911 SC/RS and 959, to reimagine his air-cooled 911s as World Rally Championship-inspired, all-terrain competition machines.
Singer's latest services will enable their clients to go off-road racing, with a Porsche 911 modified by Singer for all-terrain use.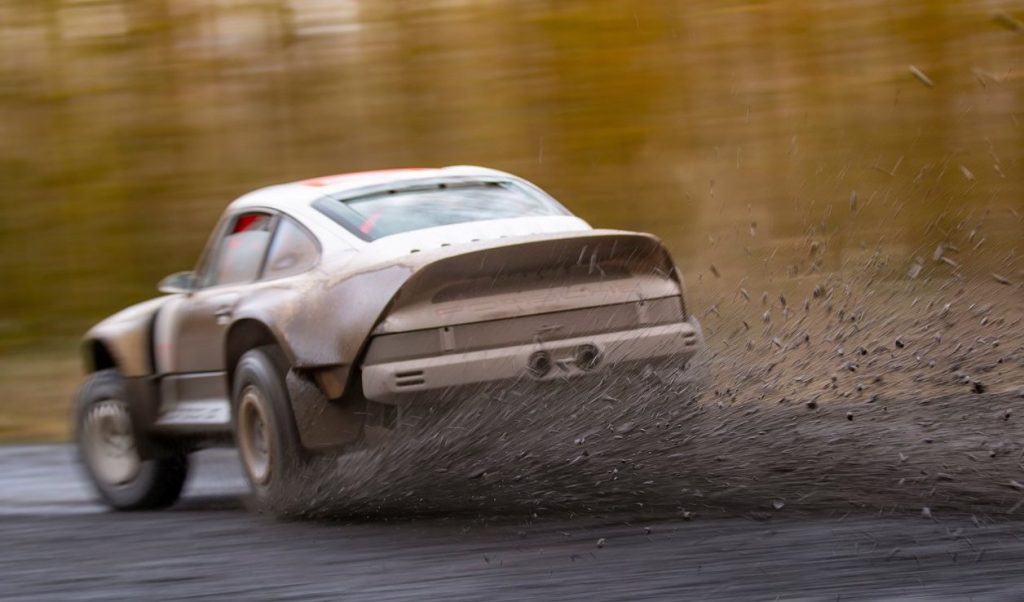 The All-terrain Competition Study has been undertaken by Singer, in partnership with renowned 911 rally specialist Richard Tuthill, in response to the request from their client for modifications to his air-cooled Porsche 911 that would enable the car to compete in off-road racing and to demonstrate extensive all-terrain exploration capabilities. To highlight the broad repertoire of the ACS, the client has commissioned two machines, one – in Singer's iconic Parallax White – focused on high-speed desert rallying and a second – in Corsica Red – configured for high-speed, high-grip tarmac events and disciplines.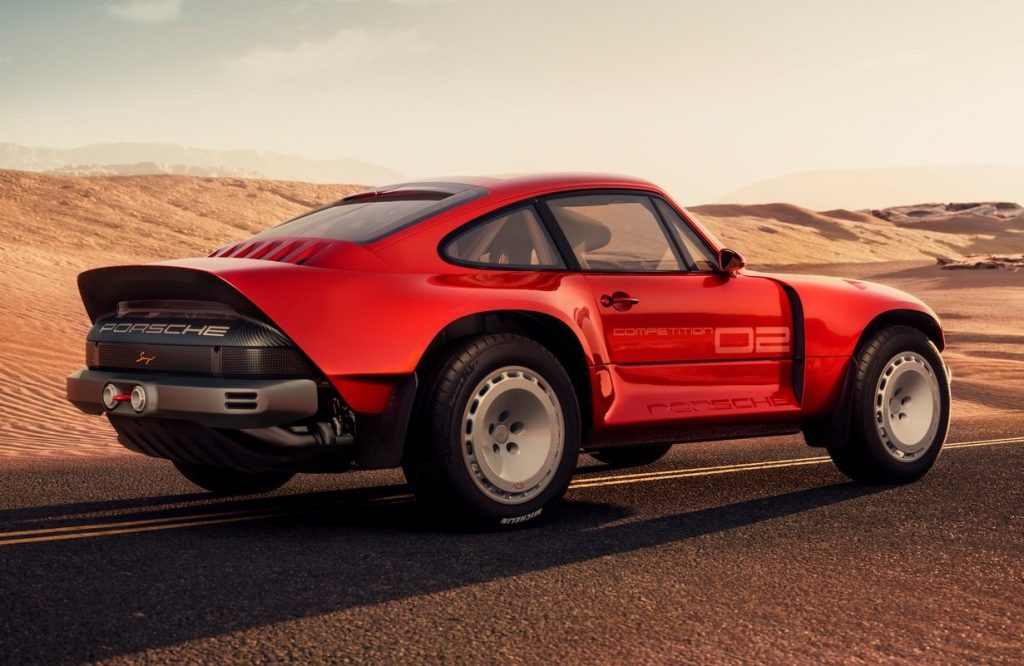 Porsche 911s prepared by UK-based off-road competition specialist Richard Tuthill have dominated rally events for decades, with recent victory in the 2019 East African Safari Classic marking a remarkable 4th win in the gruelling 5000km event across Kenya and Tanzania. These successes sit alongside deep expertise from the world of WRC competition and events such as the Paris-Dakar.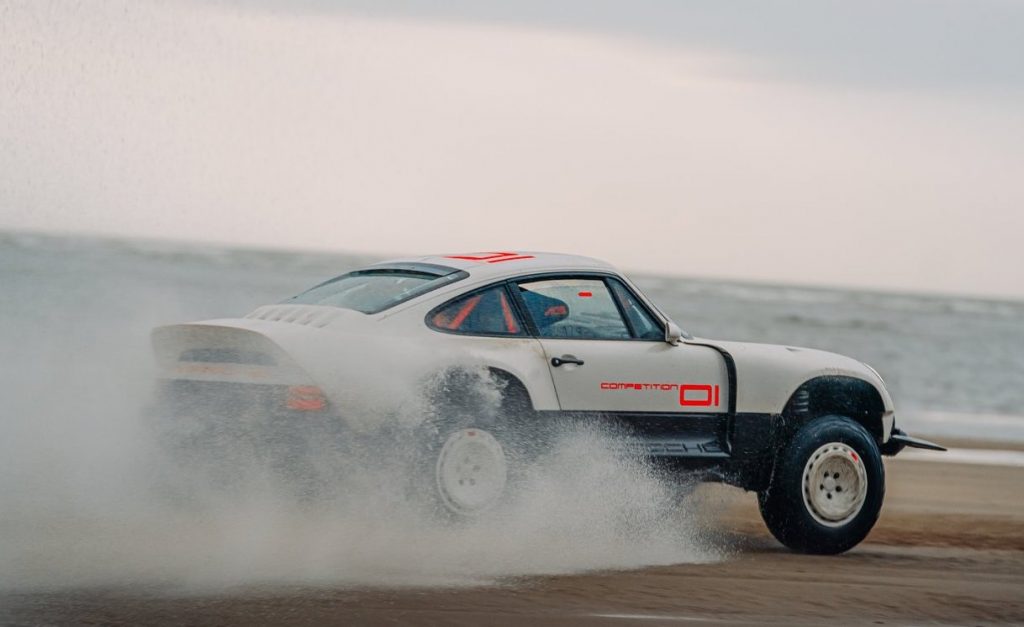 As with all Singer's restoration services for owners of the Porsche 911, the car takes the Type 964 generation of air-cooled cars as its starting point. At the heart of the machine is an evolution of the "Mezger" air-cooled flat-six, here in 3.6L form, with twin symmetrical turbochargers and fly-by-wire individual throttle bodies. The performance characteristics of the engine can be tuned depending on the demands of competition and the owner.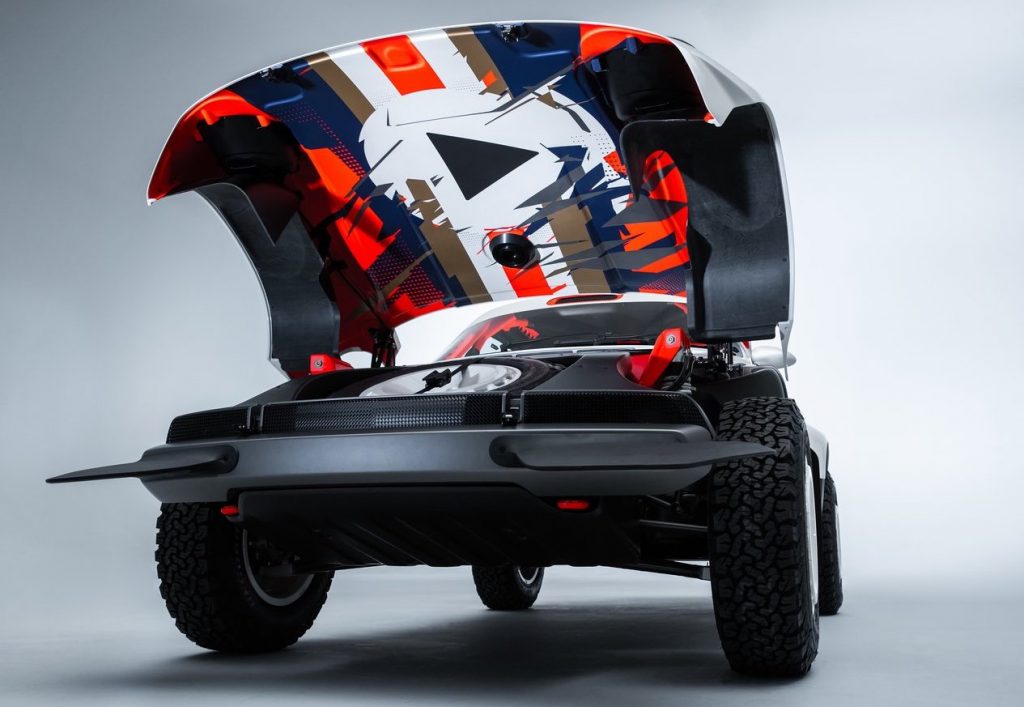 A bespoke carbon fiber body is optimized to allow easy access to mechanical components at service stops and to enable effective breathing and cooling for the powertrain. The use of carbon fiber allows Singer to reduce overall mass and, for this car, to offset the extra weight of the roll-cage.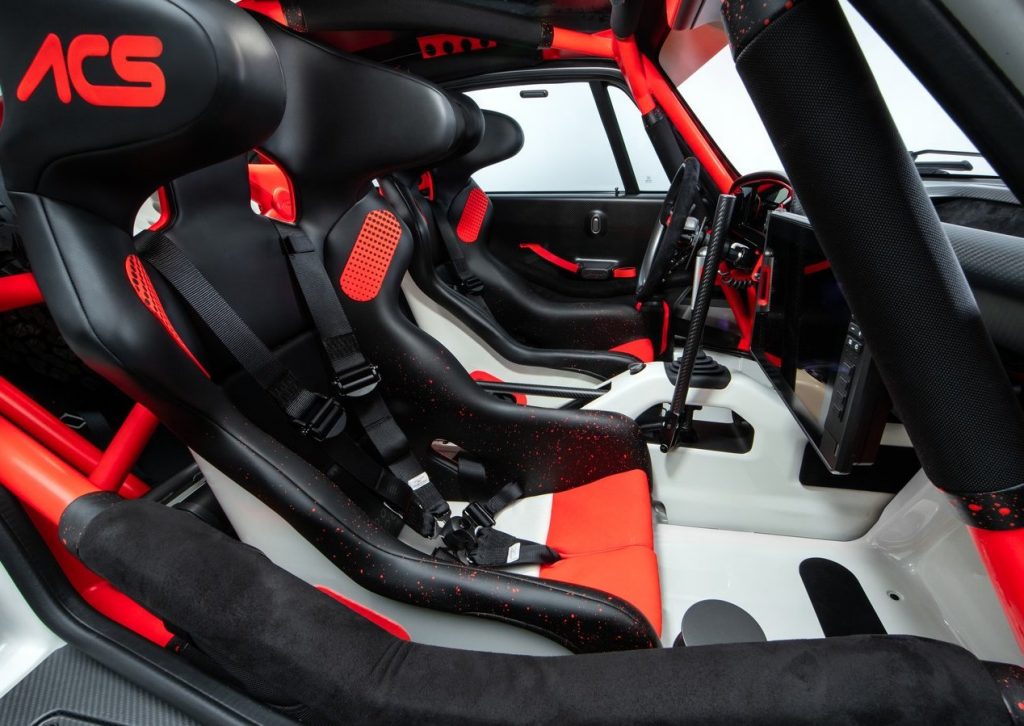 The All-terrain Competition Study draws on Richard Tuthill's extensive knowledge of the demands of both on and off-road racing. The bespoke suspension and damping, together with AWD configuration is designed to enable effective deployment of the car's power off-road. The strength designed into the car's structure and components is a response to the forces encountered during high-speed, off-road endurance events and pathfinding.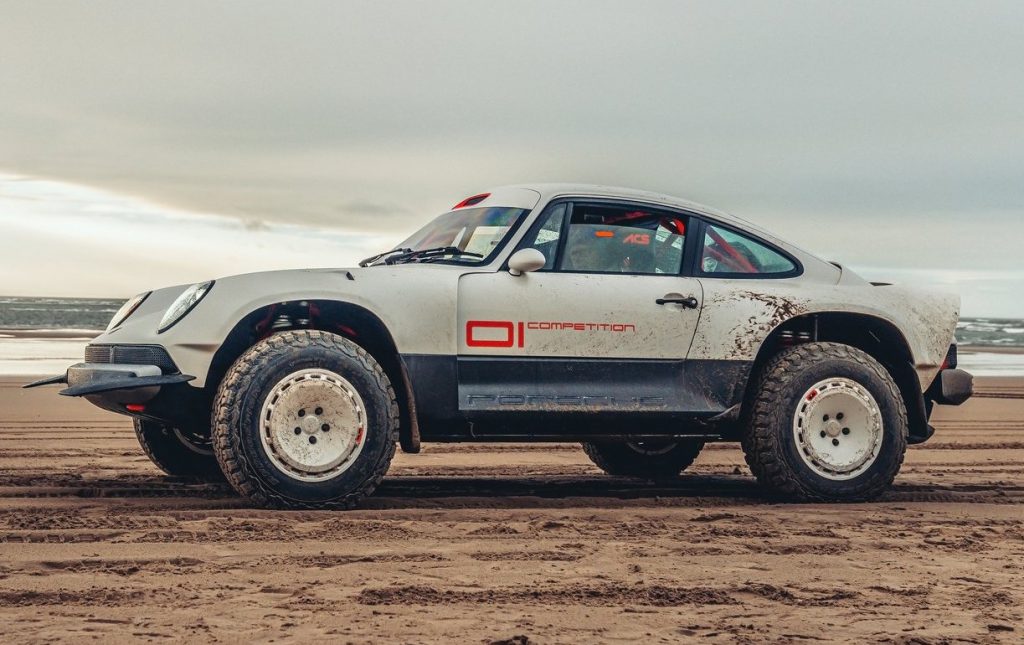 Inside, the All-terrain Competition Study reflects the demands of off-road racing. FIA specification seats and harnesses sit within a full roll cage. The car is equipped with a race GPS navigation system while both driver and navigator have access to in-seat rehydration systems.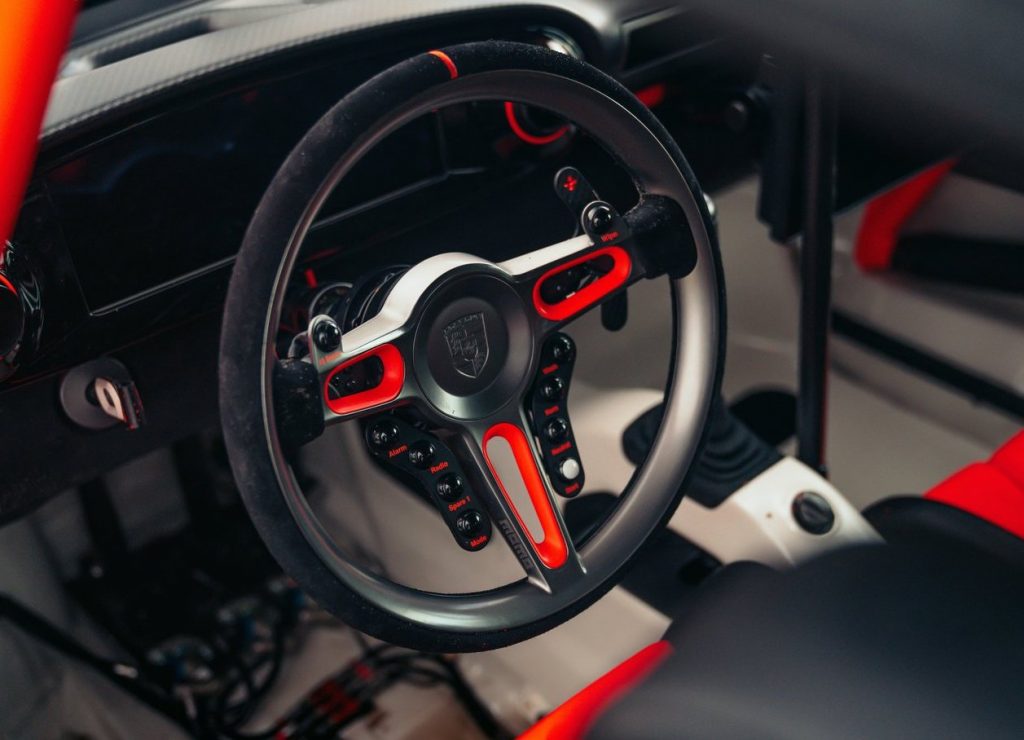 Singer's restoration services encompass both sports cars for the road and now off-road motorsport competition. As always, the results are guided by the Singer philosophy – a Relentless Pursuit of Excellence.
Wider Availability, Costs and Assembly Details
The commissioning owner has agreed that the results of the All-terrain Competition Study will be available to others who wish to equip their cars with this off-road capability.
As always, each car is approached as a bespoke restoration and Singer's special wishes personalization approach is available. The price for the restoration services based upon the results of the All-terrain Competition Study will be dependent on the specification chosen by the owner.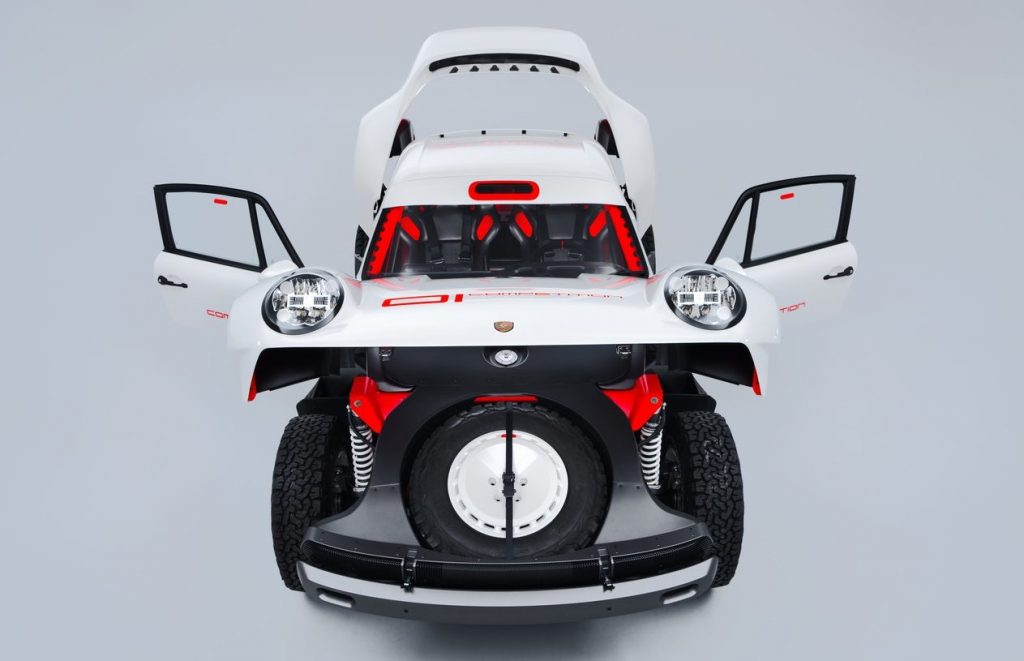 The ACS restoration has been undertaken as a collaboration between the two companies. Singer's Design Office in California has led a joint engineering team with assembly undertaken in the UK at the Tuthill facility in Oxfordshire. Future cars will all be modified at Tuthill's facilities. Support packages for racing and maintenance will be available.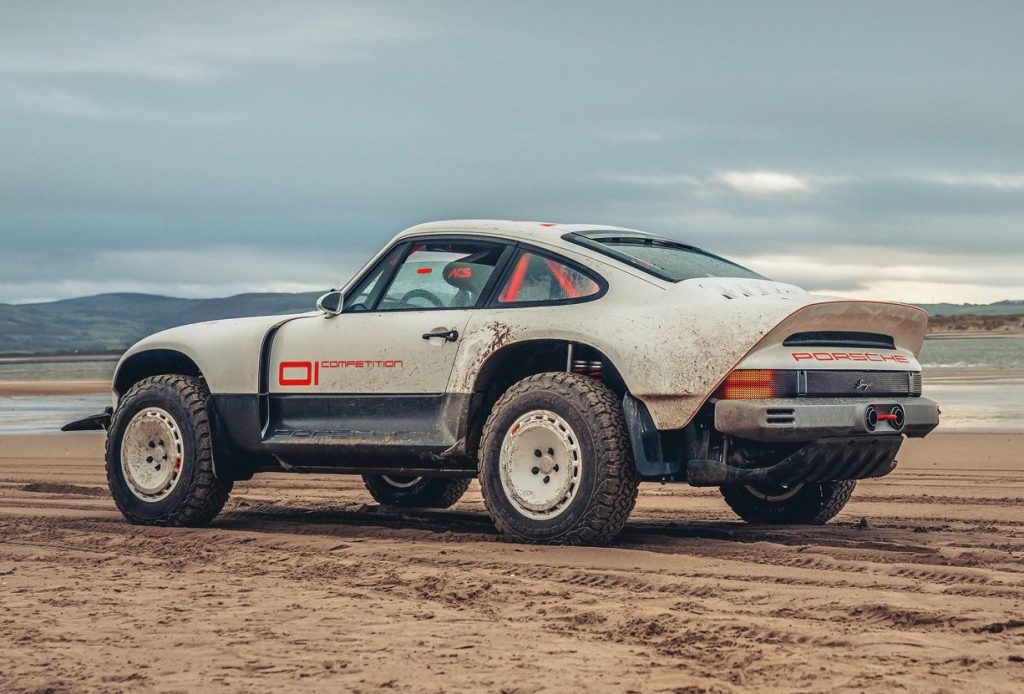 Modification services developed for the Porsche 911 Reimagined by Singer – All-terrain Competition Study include:
Off-road competition capability, conceived with events such as the Baja 1000 and Dakar Rally in mind, but suitable for a range of surfaces
Dramatically increased ride height, suspension travel and overall strength
Carbon fiber body panels suited to quick replacement and easy underbody access
Permanent AWD
A twin-turbocharged, 3.6L, air-cooled flat-six with power starting at 450hp.
Sequential racing transmission with front, centre and rear limited-slip differentials.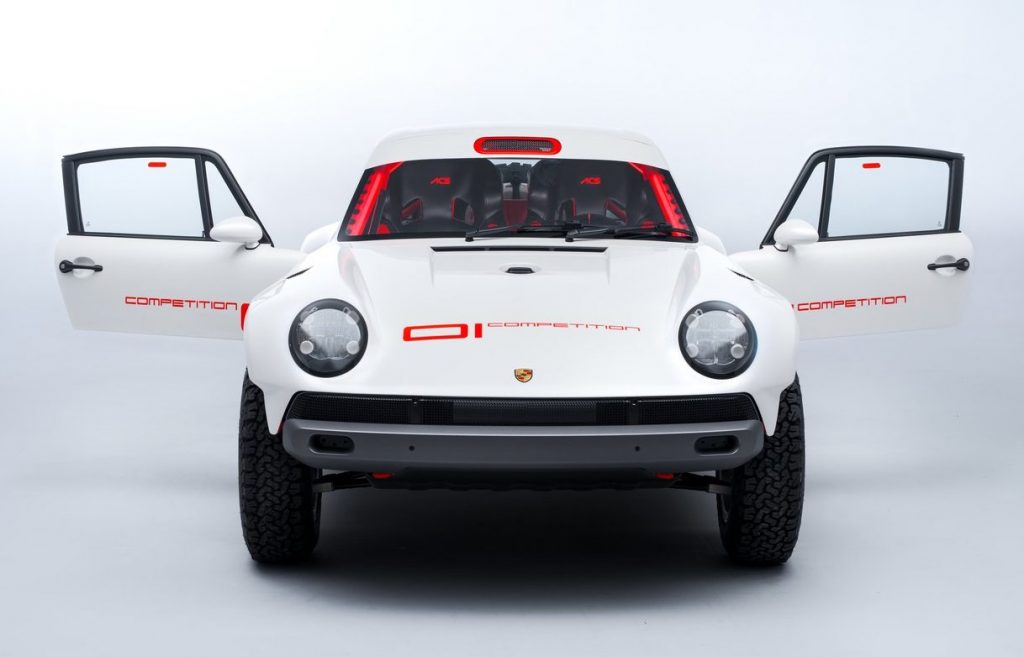 Technical Specifications
1990 Type 964 Porsche 911
Core strengthening to monocoque for heavy duty off-road use, carbon fiber body panels and off-road race modifications including:
Suspension, wheels and brakes

Specialised long-travel suspension with twin, 5-way adjustable dampers per corner (8 dampers total).
Forged aluminium 8×16″ wheels with BF Goodrich All-Terrain tyres.
4-piston, monobloc steel disc brakes with hydraulic handbrake.

Engine

3.6L twin turbo-charged, air-cooled, Porsche flat-six.
Water-to-air intercoolers, with individual-bank charge coolers housed within the plenum and cooled by clamshell-mounted radiator.
Tuned for the demands of each event, power starts at 450hp and 420lb ft torque
5-speed sequential dog-box enabling flat-shifting. Manual and paddle-shift capable.
Permanent AWD.
Front, centre and rear, mechanical, plated limited-slip differentials.

Additional Specialised Equipment:

Long-range fuel tank.
2 x full-size spare race wheels and tyres in front trunk area and rear storage area.
Full FIA specification roll cage.
Bespoke competition seats with FIA certification
Rehydration system for driver and navigator
State-of-the-art GPS race navigation system.