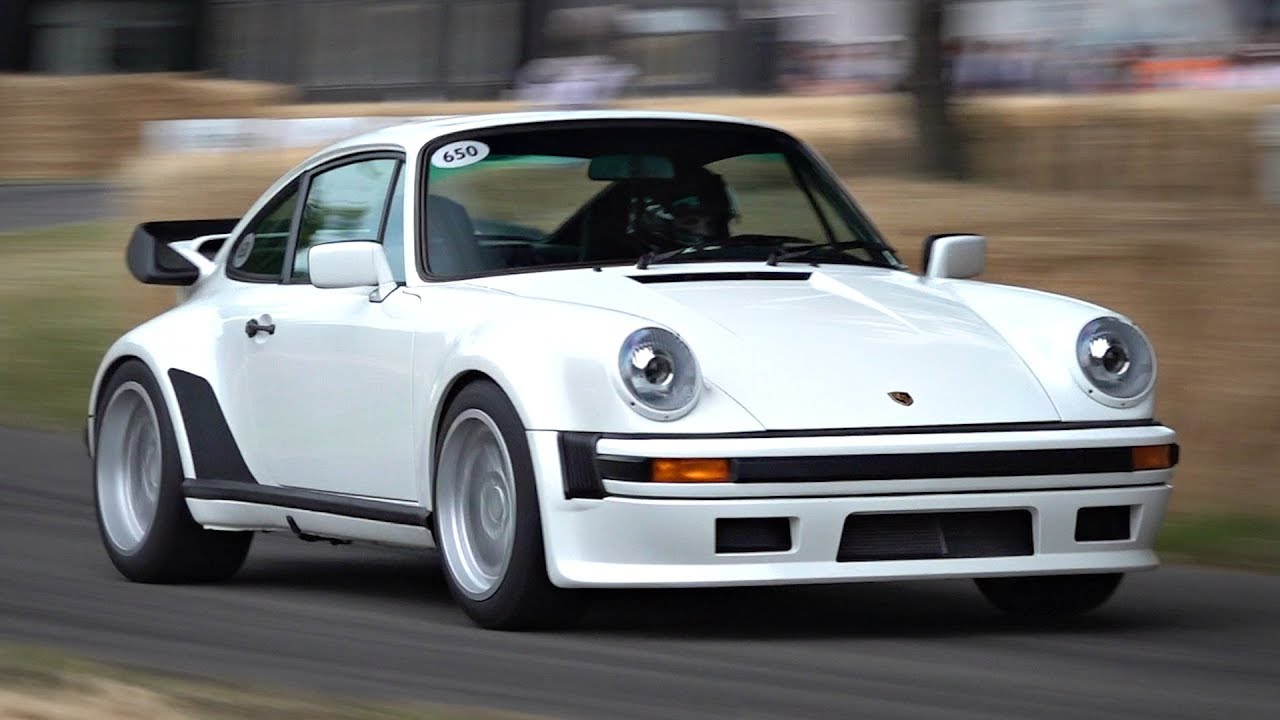 Lanzante's reborn Porsche 930 Turbos actually feature an actual F1 engine from an actual F1 car. 
The Porsche 911 930 Turbo has always been considered a halo car to 911 enthusiasts. Saying that, this first generation of turbocharged 911 is said to be a halo car in more ways than one, as its tendency to snap-oversteer when the turbo suddenly come on boost has sent many inexperienced yuppies back in the day to meet their maker.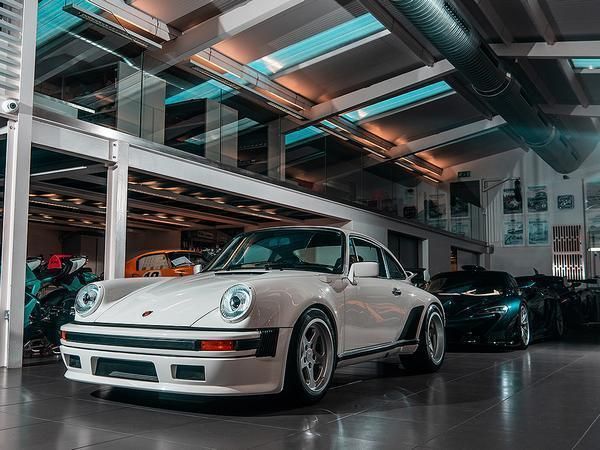 It's liking to spin drivers off the road thus gained the Porsche 911 Turbo its notorious nickname of 'widow maker'. So what then would one do when planning to rebirth such an icon, with such an ominous reputation? Well, Lanzante's answer is, of course, to replace the turbocharged flat-six with a smaller displacement engine. 
However this smaller displacement engine found here is actually more powerful, and perhaps even more insane, than the widow-making 3.3 litre turbo flat-six that hung out the back of this 80s 911. That is because the 1.5 litre V6 heart squeezed behind these Lanzante TAG-Porsche 930 911s first made its debut in none other than a McLaren Formula 1 car.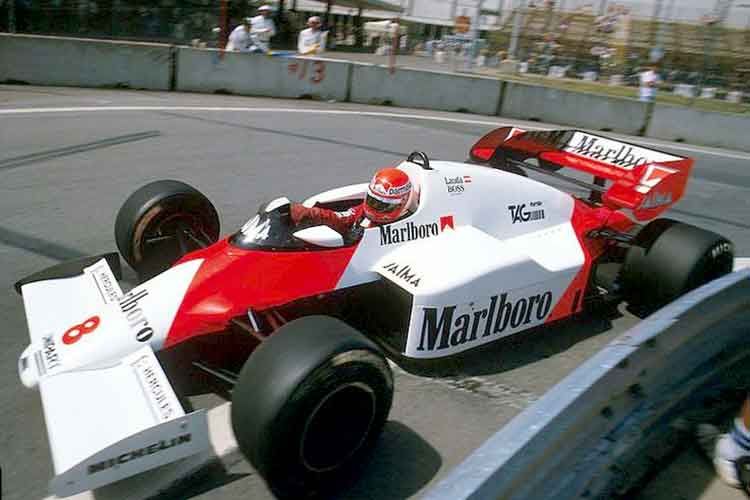 How This Porsche Came To Be
Die-hard Formula 1 fans might recall that back in the crazy 80s, the Stuggart sports car manufacturer was actually an engine supplier for McLaren during the crazy turbo V6 era. A partnership between Porsche and TAG produced these 1.5 litre twin-turbocharged highly-strung V6s for the McLaren Formula 1 team from 1983 to 1978, and it is 11 of these actual race engines that have found its way into Lanzante's latest creations.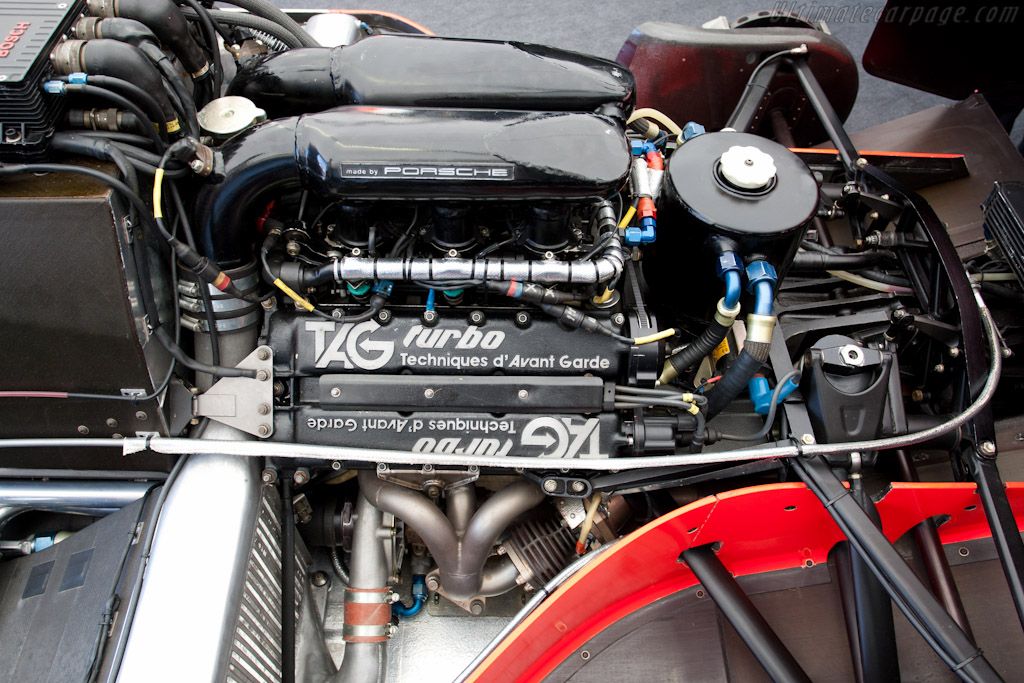 Yes, you've read that correctly. All the engines to be slung out the back of these reborn 911 Turbos have actually seen track action, being driven hard by some of the best drivers in Formula 1 like Niki Lauda, Alain Prost and Keke Rosberg. Moreover, all bar 2 of the engines selected were actually podium finishers, with one even achieving a race victory at the hands of Niki Lauda in the 1984 British Grand Prix. A feat even the forthcoming F1-engined Mercedes-AMG Project One can't claim. 
Now obviously, stuffing a Formula 1 engine in the back of a 911 is no easy task, even if Porsche had actually done it before back in the day for a sole 911 test mule. Lanzante however was not fazed by this Herculean challenge ahead. After all, these were the McLaren race car specialists behind the 1995 Le Mans winning McLaren F1 GTR after all, not to mention the guys that turned the track-only McLaren P1 GTR into a road going hypercar.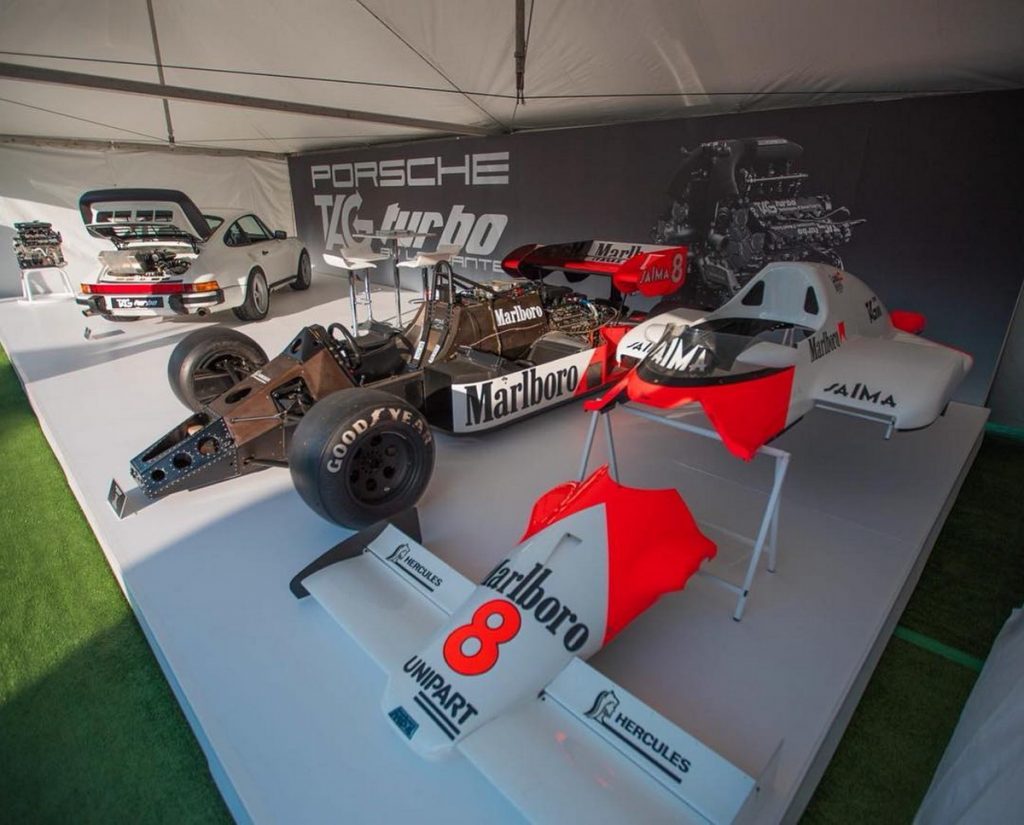 The Engine
Despite these impressive credentials however, the first port of call for this project was actually to legendary engine builder Cosworth to get these F1 engines reliable enough for road use, in addition to actually be usable on the road. To that end, Cosworth focused on adjusting the fuel-air ratio to make this twin-turbo V6 run better at lower speeds. A new crankcase was fitted too, as well as slightly smaller turbos to improve drivability.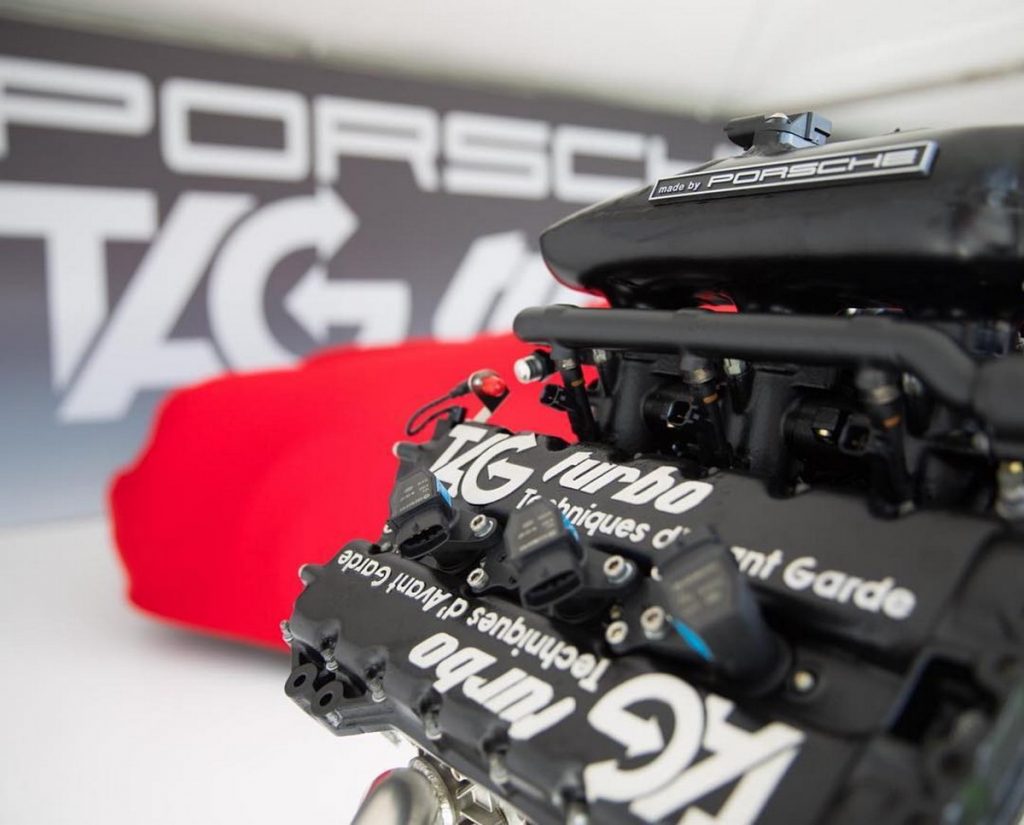 Speaking of turbos, the boost pressure has also been dialled back by 25% to just 3 bar now.  The rev limit has been lowered too, from the original screaming 12,600 rpm to just 9,000 rpm. All in the name of reliability. Nevertheless, despite all the neutering, this power plant, which is incidentally the highest revving turbocharged engine to ever be fitted to a road car, still outputs a staggering 503 hp and 420 Nm of torque.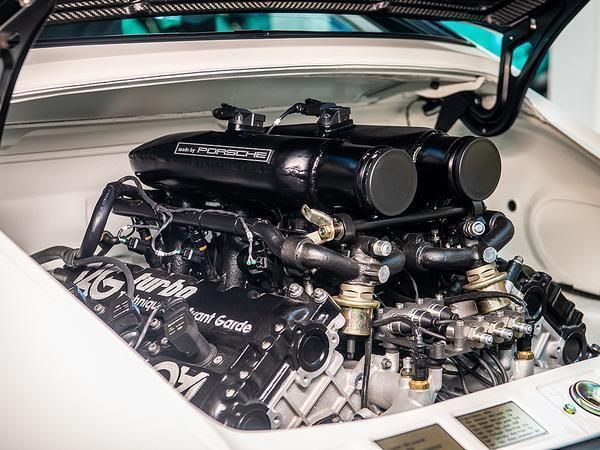 With the engine sorted out, the next issue to deal with is the cooling of the rear-mounted water-cooled F1 engine in this once air-cooled 911. To that end, an all-new bespoke plumbing system had to be sympathetically routed throughout this already compact package. 
A new radiator is now mounted down low in the nose of the 930, hidden behind a 911 SE flatnose front bumper. The fog light housing on the bumper has also been re-engineered to become air intakes to feed the oil cooler. Even the climate control has been swapped for an electrically-driven unit, like in an electric car. All in the attempt to reduce the load on the cooling system.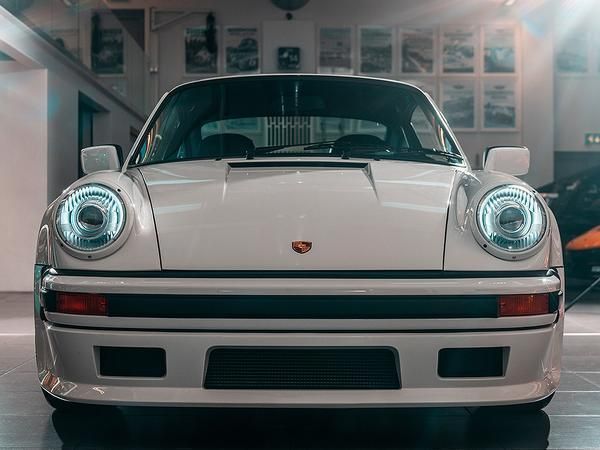 The Body
Going back to the front bumper, while on the face of it this might seem to be the only body modification done to the iconic 930 silhouette, things are not as they seem under the skin as Lanzante also sought to make this 911 as light as possible. While the 1.5 litre engine is a handy 100 kg lighter than the stock turbo flat-six, the weight saving measures continue with aluminium door skins and a carbon fibre bonnet and engine cover, which also feature more vents to feed the massive rear-mounted intercoolers.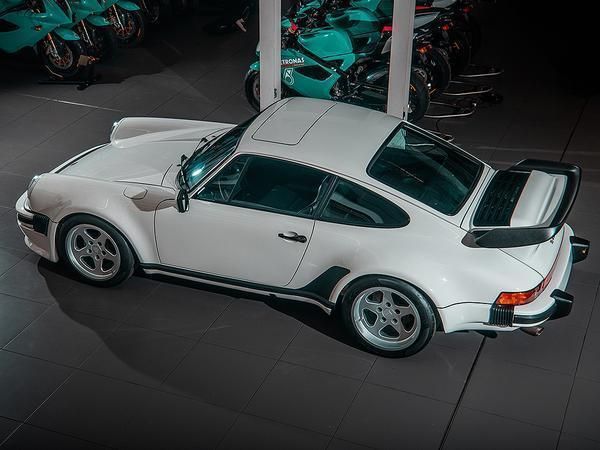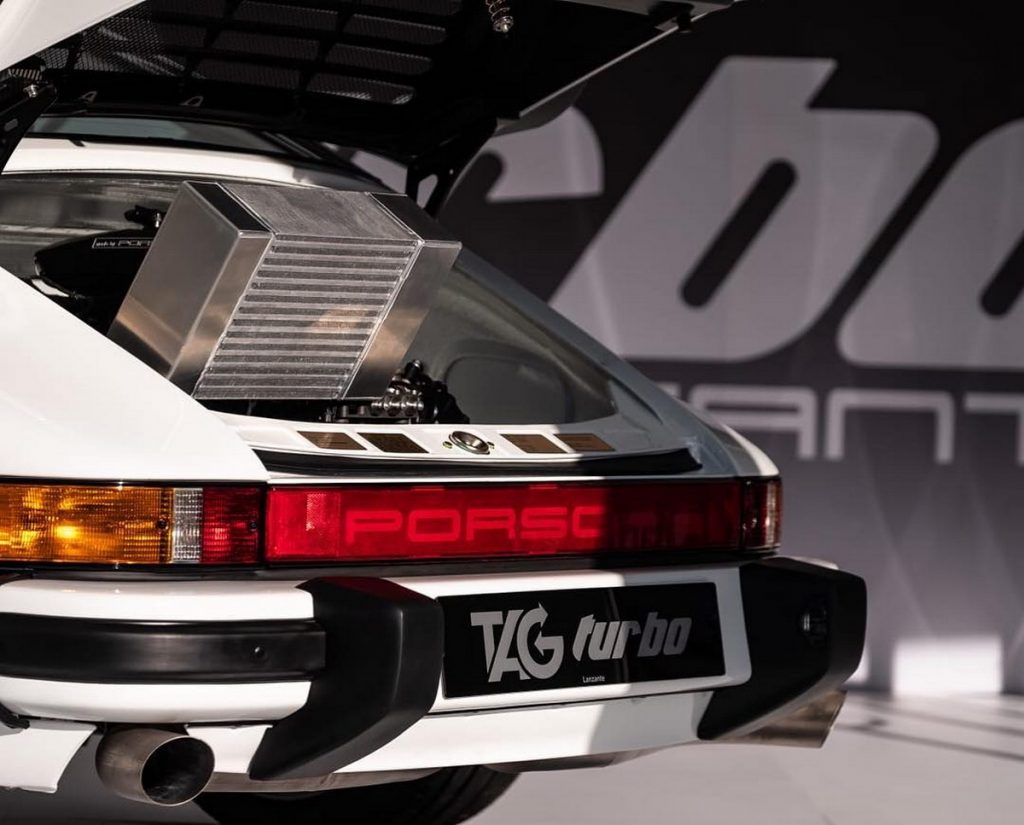 All these weight saving measures equate to a car that barely tips the scales at 1,100 kg. In other words, some 235 kg lighter than the original 930 Turbo. More impressively however, taking into account the 503 hp power figure, it also means that this F1-engined 80s Porsche has a better power-to-weight ratio than the outgoing 911 Turbo S.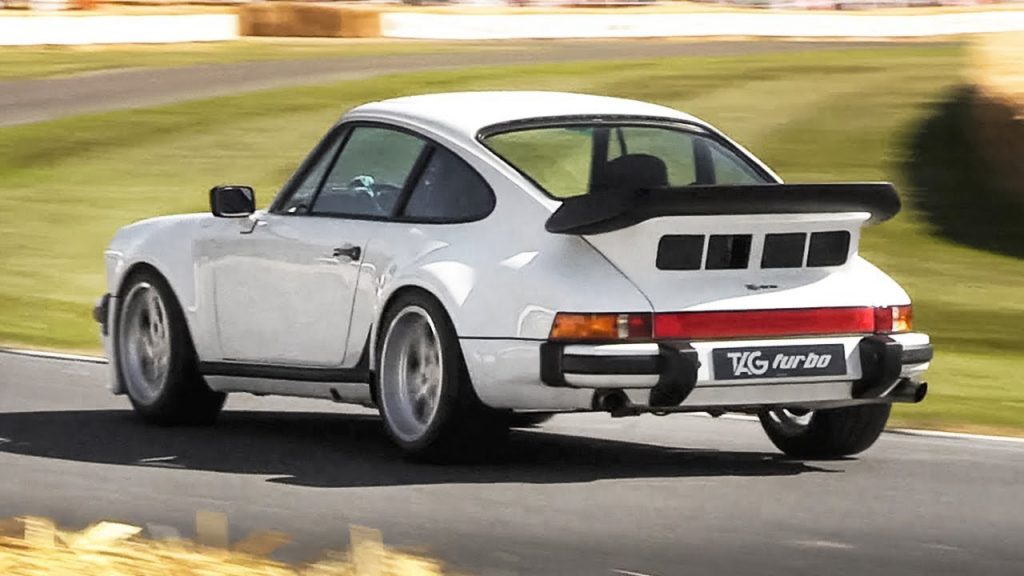 The Drivetrain
Thus to cope with all this power, naturally the rest of the drivetrain components have been given a good upgrade. Starting with the rest of the drivetrain, a limited slip differential has been the notable addition. The stock 5-speed too has been swapped out for a G50/20 six-speed manual transmission. Derived from a 993 generation 911, this new gearbox also features custom close-cut ratios to not make it only more usable on the street, but also in the allowing for the 200 mph top speed of this F1-engined 930. 
Moving on to the ride and handling, coilovers are now featured on all four corners of this 930. Modern Pirelli P-Zero rubber are also now wrapped around the original 17-inch alloy wheels, for which hiding behind them are the original callipers clamping onto carbon ceramic brake disks.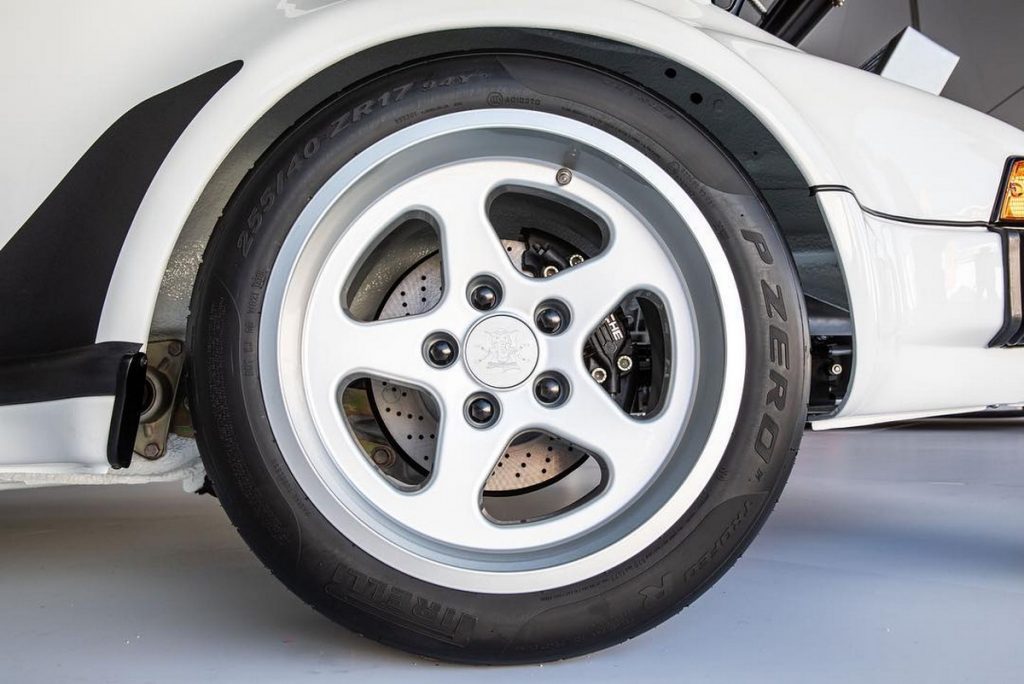 The highlight in this department though would probably be the traction control. Or more specifically the lack thereof, as this was not due to Lanzante not being able fit it, but more because they wanted this to still be the widow-making driver's car it used to be. A car that demands the respect of the driver so to speak. 
The Interior
Much like the exterior, the interior has also also received a similar treatment. That is to say receiving some subtle updates, while maintaining the general factory vibe of the original 930. A new Porsche Classic retro-look touchscreen stereo with Apple CarPlay integration fills the place of the tape-deck player before. Two USB slots hidden beneath the centre console also inject a touch of modernity to the cabin.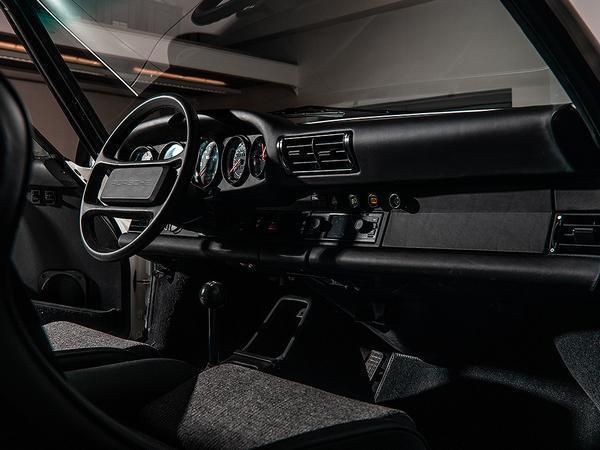 Continuing on the topic of retro meets modern, the seats too have received a revamp. With sung fitting Recaro Pole Position sports seats being retrimmed with fabric that mimics the original style of the 930 buckets. The biggest giveaway about the special-ness of this F1 engined car however would probably be its gauges. As not only is there the addition of a water temperature gauge, but the rev counter that now displays a 9,000 rpm red line also features little TAG-Turbo decal on it.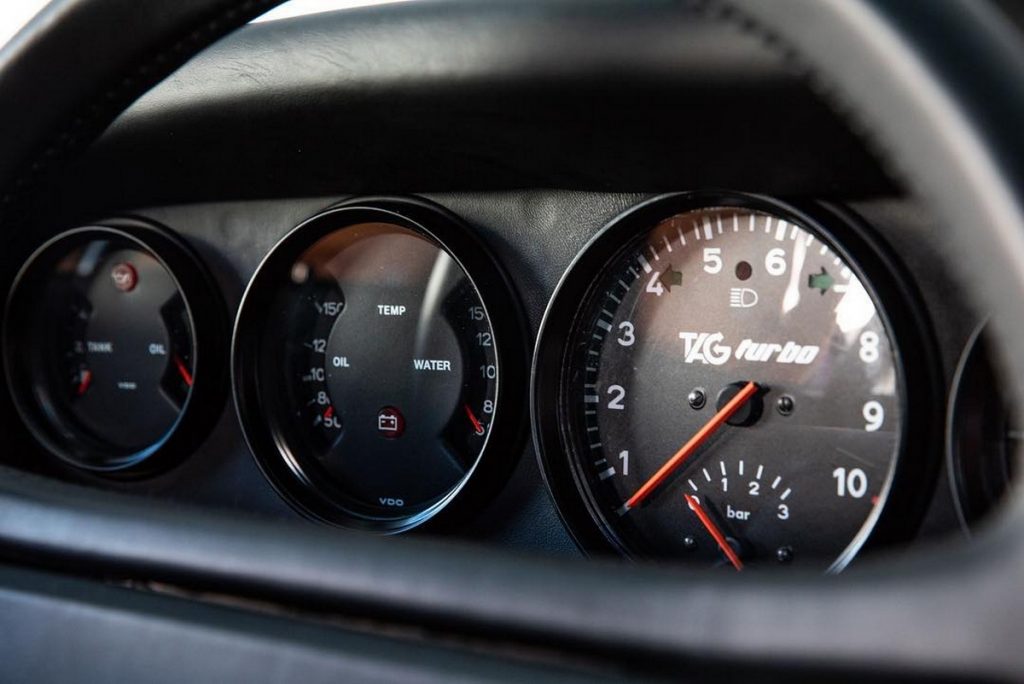 The Price Of This Porsche
By now, you are all probably wondering how much this F1-engined retro Porsche costs. Well, these 911s are to cost from £1,095,000 (RM 5.97 million). A figure which happily includes the donor car and all spec options, but not taxes.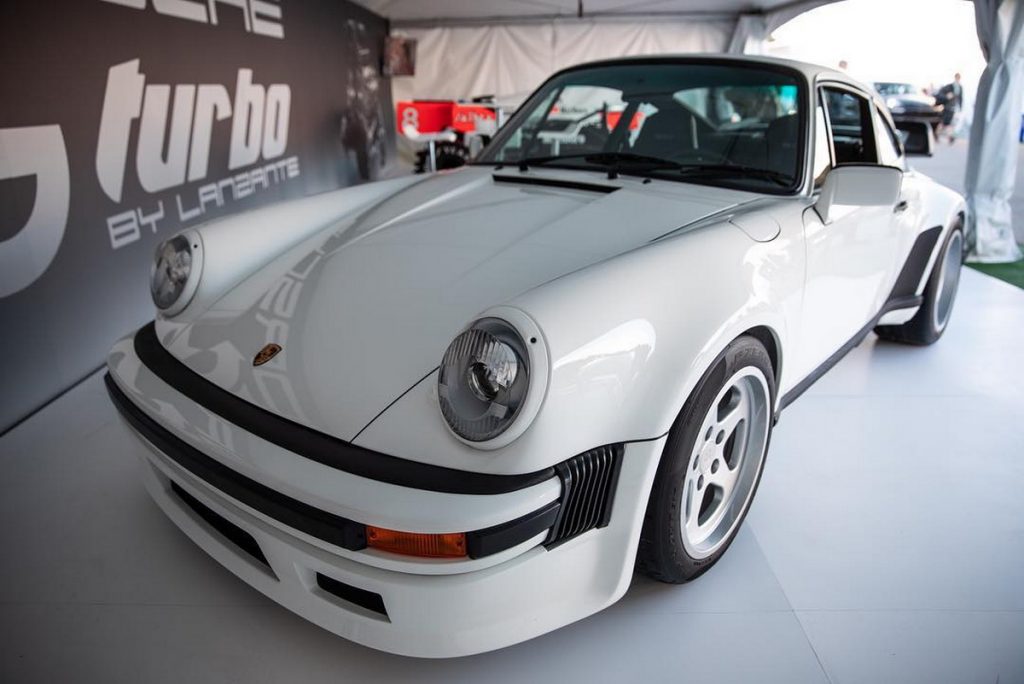 That said, you might not be able to get one even if you had the money. As not only are there only 11 to be produced, Lanzante has also emphasised that it will be picking customers based on who is 'best' for these special 930s. After all, with only so many race-driven McLaren TAG-Turbo engines available, there will certainly never be another 930 like what you see here. 
Photos by Lanzante and PistonHeads