Automotive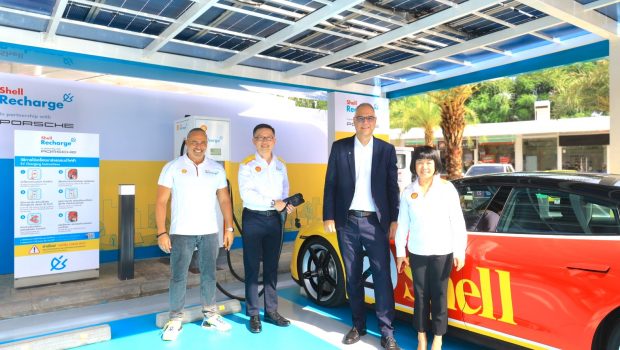 Published on September 24th, 2022 | by Hammer
0
Porsche & Shell launch first 180 kW EV Charging in Thailand
Porsche and Shell plan to have twenty 180 kW and 360 kW High Performance EV Charging points.
Electric car owners and pending buyers will be happy to know that Porsche Asia Pacific and Shell announce has just launched the first Shell High Performance Charging (HPC) site in Bang Yai, Bangkok.
In March last year, Porsche and Shell announced their collaboration to provide a fast EV charging network for their customers to be able to enjoy driving their Taycan's without any range anxiety across the west coast of Malaysia.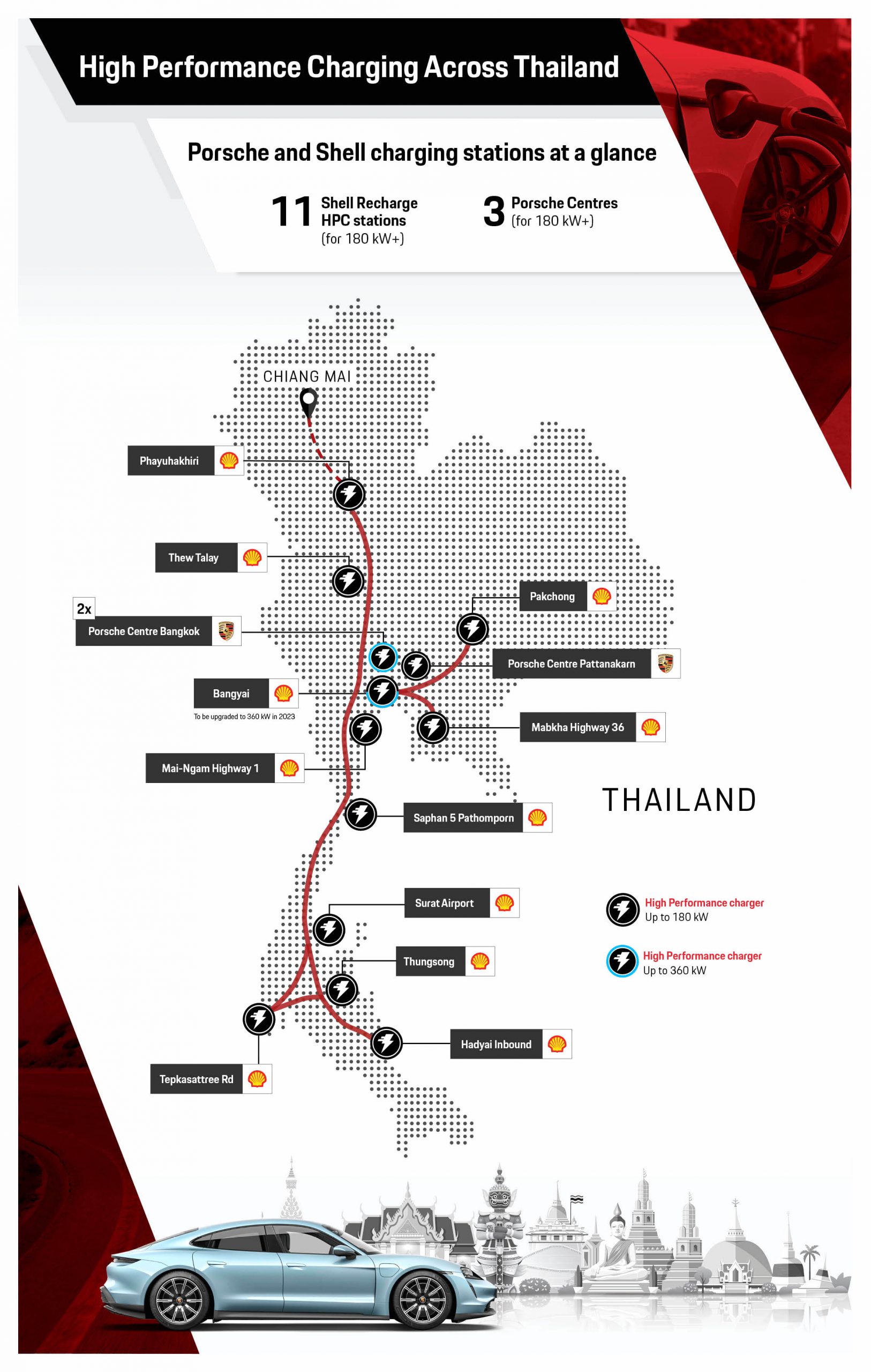 Meanwhile, this HPC site launch marks the start of the construction of a total of eleven 180 kW and 360 kW direct-current (DC) EV chargers at eleven Shell stations located throughout Thailand, enabling seamless emission-free travel within the country.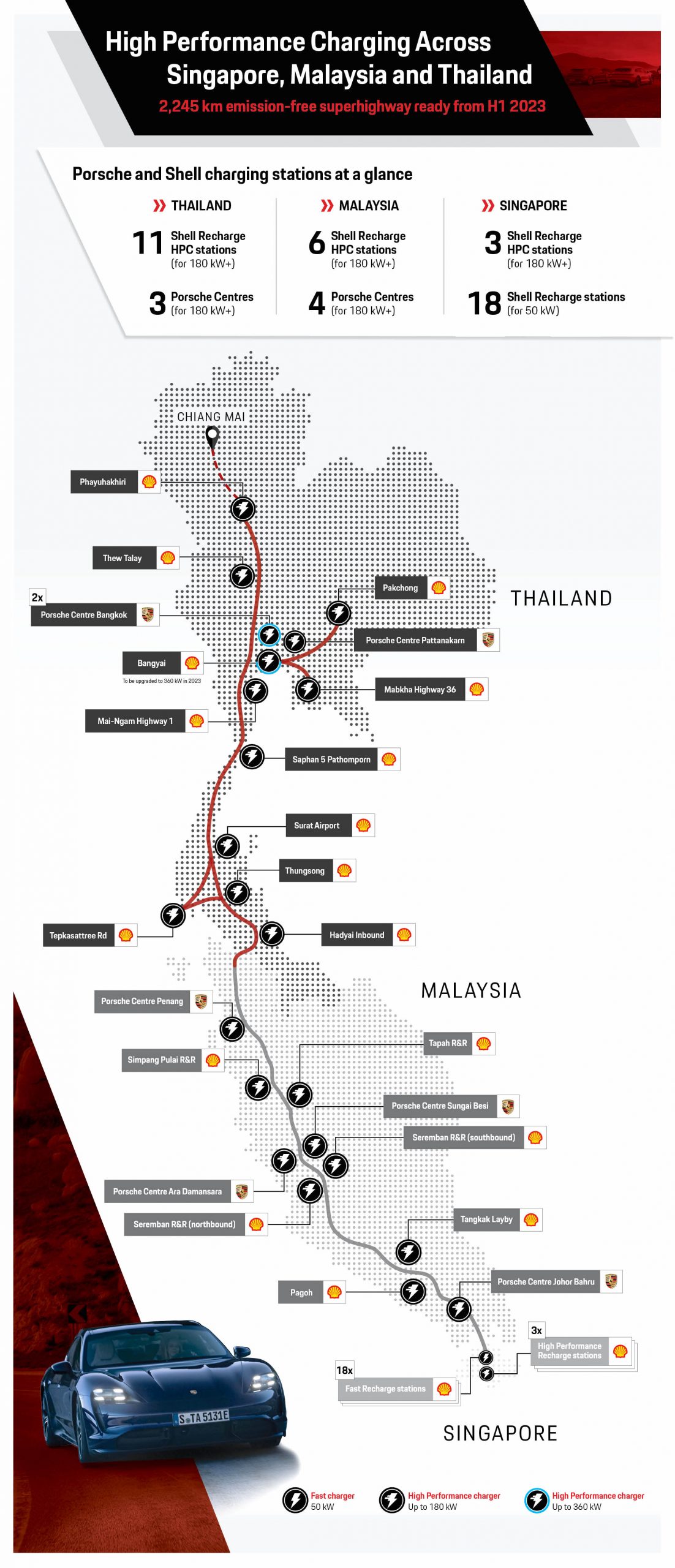 Once this project is completed, driving an EV from Malaysia to Thailand will be no longer be an issue for Taycan and future Porsche EV owners..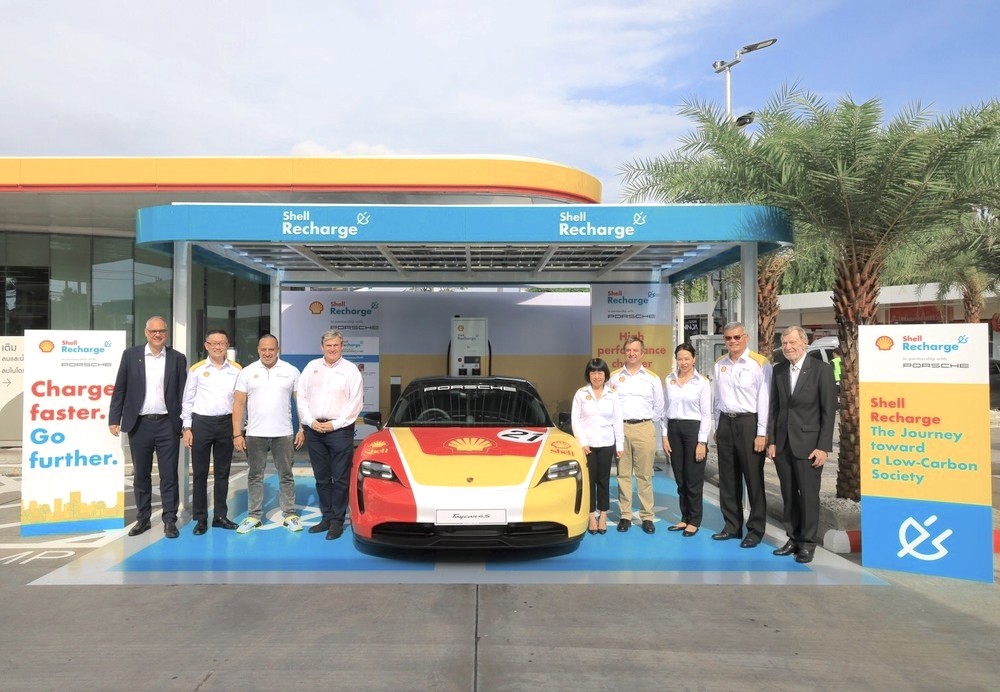 PRESS RELEASE: When the network operation starts in H1 2023, the HPC network in Thailand will also plug in to a wider regional Shell HPC network of six locations in Malaysia and three locations in Singapore, making emission-free travel possible across a distance of more than 2,200 kilometres on all three South East Asian nations, which more than 800,000 square kilometres of land mass.
The joint initiative between Porsche Asia Pacific and Shell will then become the longest emission-free driving route in South East Asia, enabling long-distance travel for all electric vehicle owners.
Through this partnership, eleven Shell stations in Thailand will be outfitted with 180 kW and 360 kW DC chargers, offering the fastest EV charging capacity in the country and allowing for emission-free travel from the southern province of Songkhla, to the northern province of Chiang Mai.
At 180 kW charging speeds, a Porsche Taycan can go from a 0% State of Charge (SoC) to 80% in around 30 minutes, providing up to 390 km (WLTP) of driving range. At 270 kW, the maximum rate at which the Taycan can be charged, this figure is reduced to just over 22 minutes.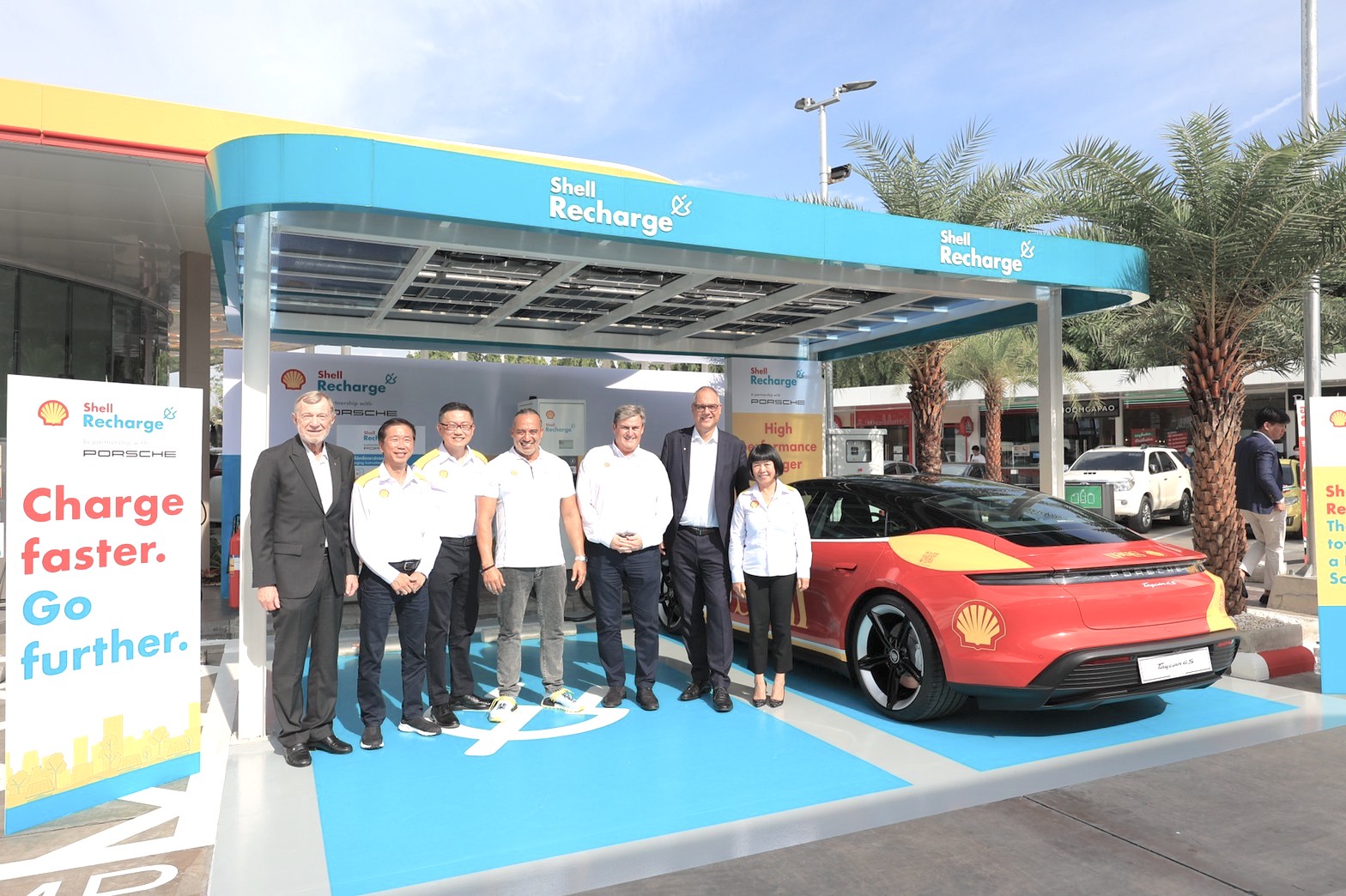 In addition to making emission-free travel possible along a 2,200-kilometre corridor across Singapore, Malaysia and Thailand, this partnership also accords special benefits to new Porsche Taycan owners.
New Taycan owners in Thailand receive complimentary Platinum membership for three years; during this time, they enjoy a host of benefits, including 50% off the Pay-Per-Use (PPU) rate, complimentary pre-reservation up to one hour before arriving at any Shell HPC site, and 10,000 Shell GO+ points for redeeming discounts on Shell products and services.
In Thailand and Malaysia, users of the Sharge and ParkEasy apps will enjoy an even more seamless experience, as both apps will be integrated to allow access to the entire network of Shell HPC and Porsche Destination Charging sites in both countries.
All electric vehicle owners in Singapore, Malaysia and Thailand will also be able to use the Shell HPC Network via a PPU rate, or subscribe to a membership plan according preferential rates.