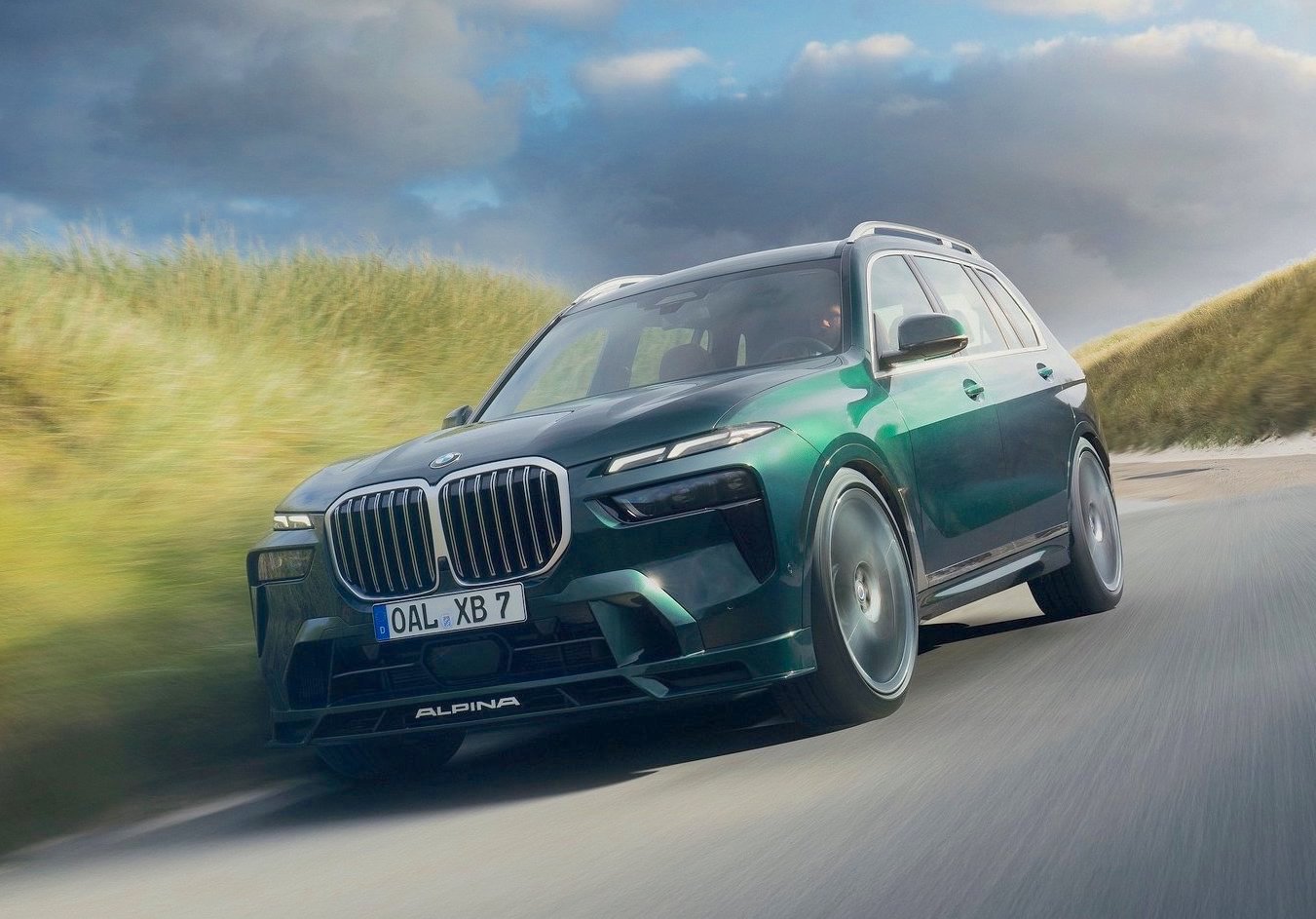 This BMW X7 SUV gets a professional make-over to become the XB7 from European tuning company Alpina to provide an alternative to BMW buyers that want a vehicle that is even more special than what BMW M engineers can provide.
In case you didn't know this, the company Alpina has been acquired by BMW earlier this year after their 60 year history of providing upgraded BMW's.
Therefore, the USD145,995 asking price includes a lot of additional updates made to the vehicle which from the BMW showroom costs just USD75k which is about half of what Alpina is charging.
In Malaysia, the showroom asking price for the BMW X7 today is RM673,000 and this Alpina with taxes paid might have a final price of RM1.2 million.
However, the BMW ALPINA XB7 benefits from a host of updates, including a new generation engine, an even sharper, more progressive design, and advancements in driving assistance and connectivity.
The new ALPINA 4.4-liter V8 with BMW mild-hybrid technology now produces 630 hp (up 18 hp from the previous generation) and 590 lb-ft of torque, placing the XB7 firmly among the highest performing Sports Activity Vehicles in the world.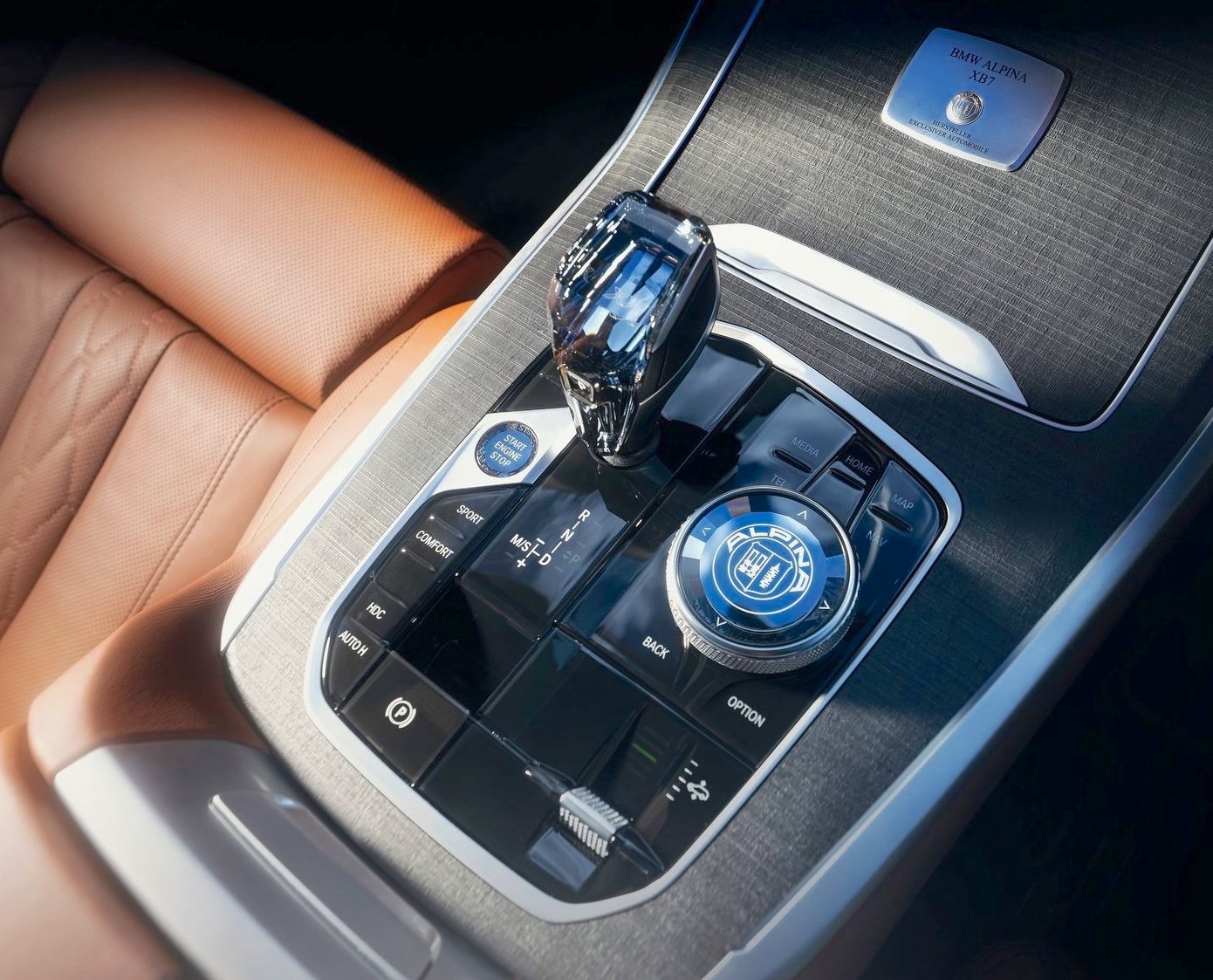 The 2023 BMW ALPINA XB7 is a luxury 7-seater SAV that accelerates from 0 to 60 mph in just 3.9 seconds, completes the ¼ mile sprint in just 12.4 seconds, and can reach a top speed of 180 mph with the available 21-inch wheel and performance tire package.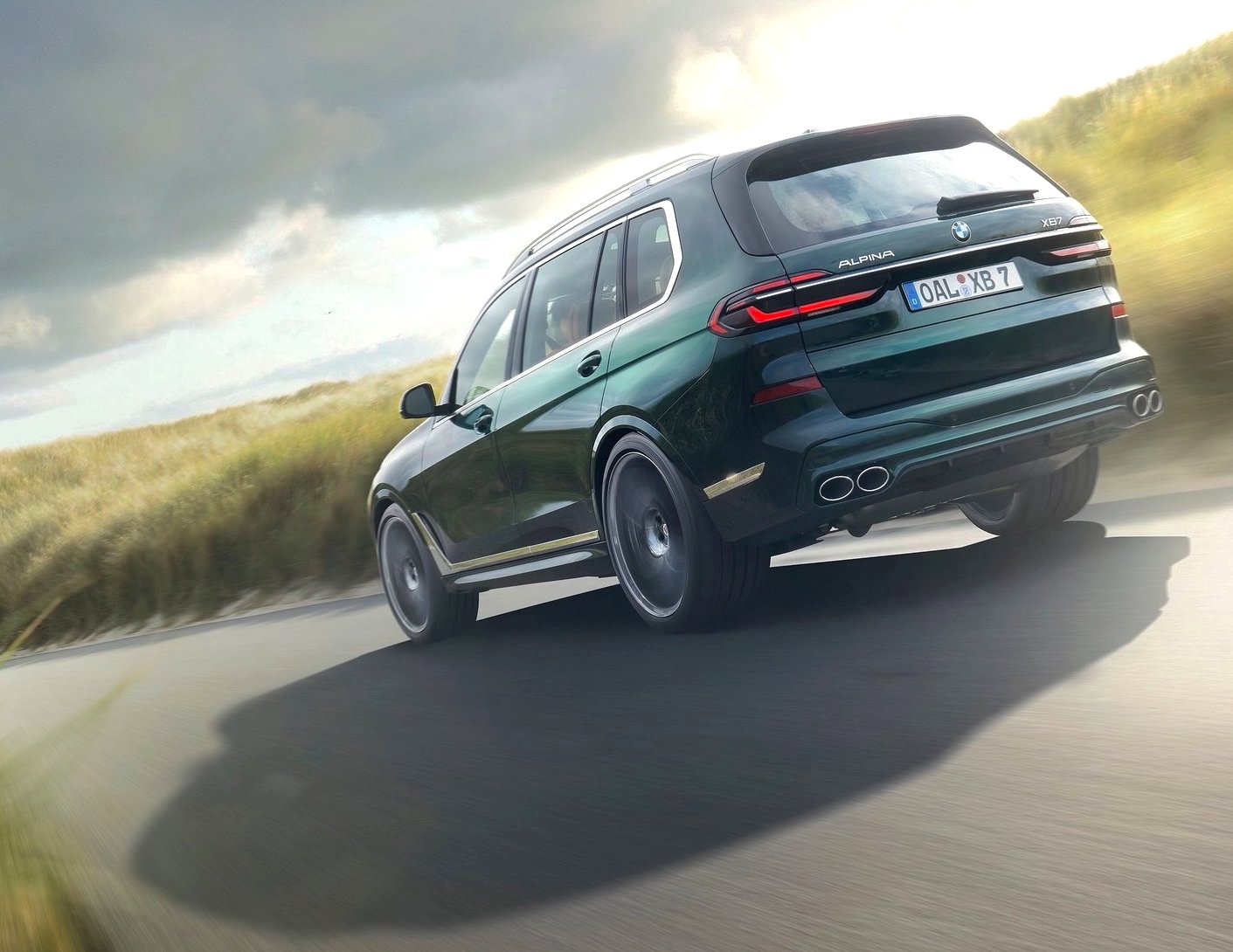 The 2023 BMW ALPINA XB7 is equipped with the latest suspension technology, opening a new dimension in both ride comfort and driving dynamics in the performance-luxury Sports Activity Vehicle segment.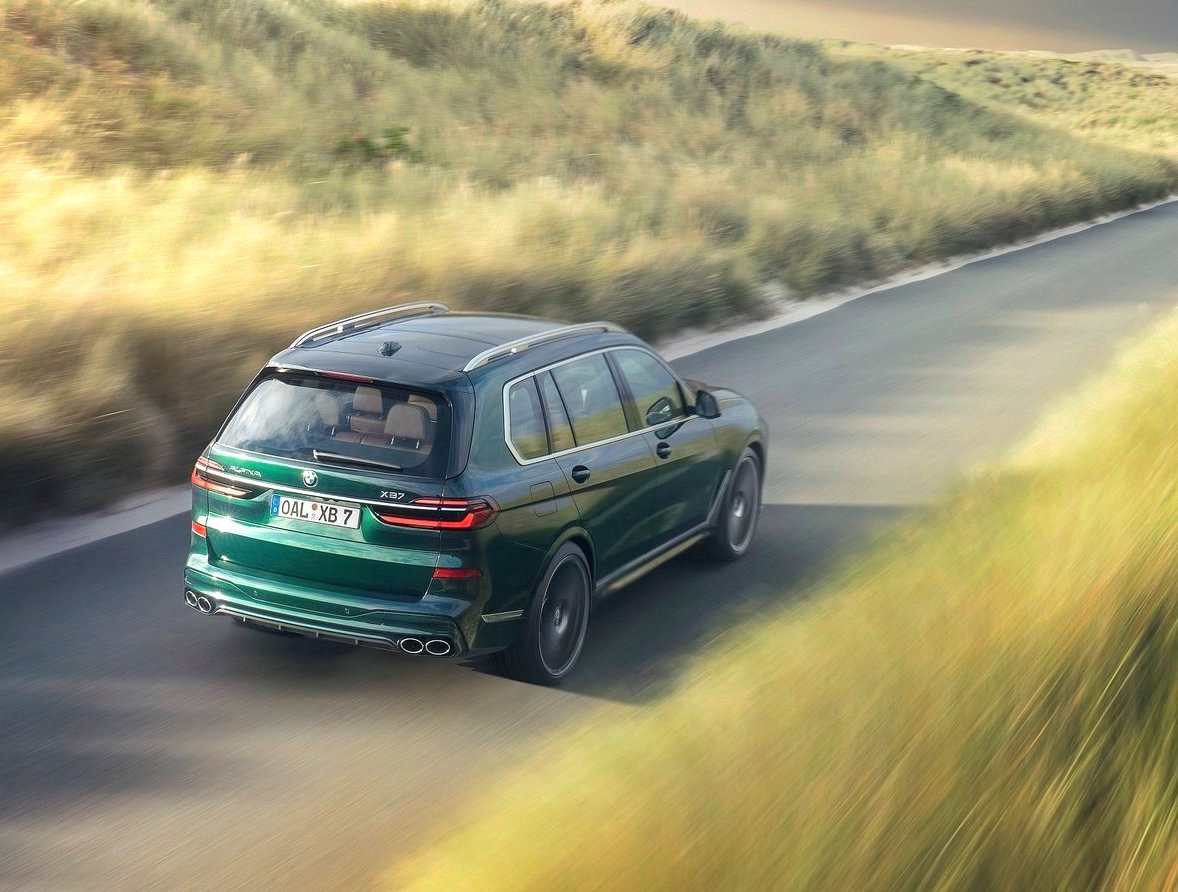 The two-axle air suspension with ALPINA-specific dampers and kinematics is primarily responsible for the balance of driving dynamics and ride comfort. It allows for a remarkable and noticeable 1.6-inch change in ride height, depending on driving situation or the chosen suspension mode.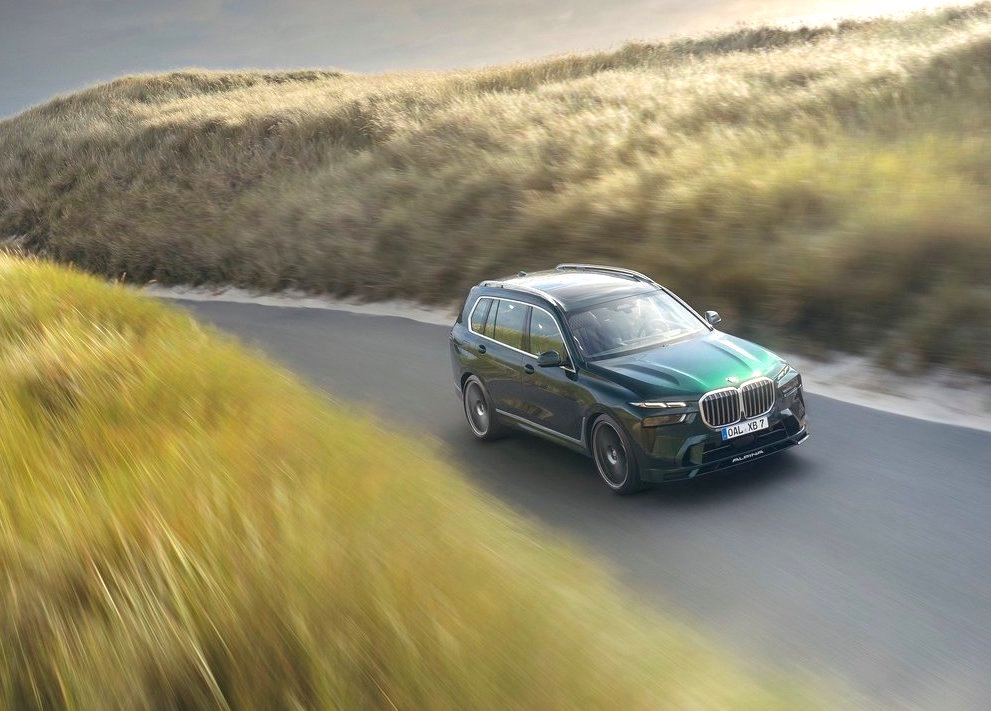 At speeds below 19 mph, the ride height can be raised by 1.6 inches for challenging ramp angles or other clearance requirements. In SPORT mode or above 100 mph the ride height is reduced by 0.8 inches, and by 1.6 inches in SPORT+ mode or above 155 mph.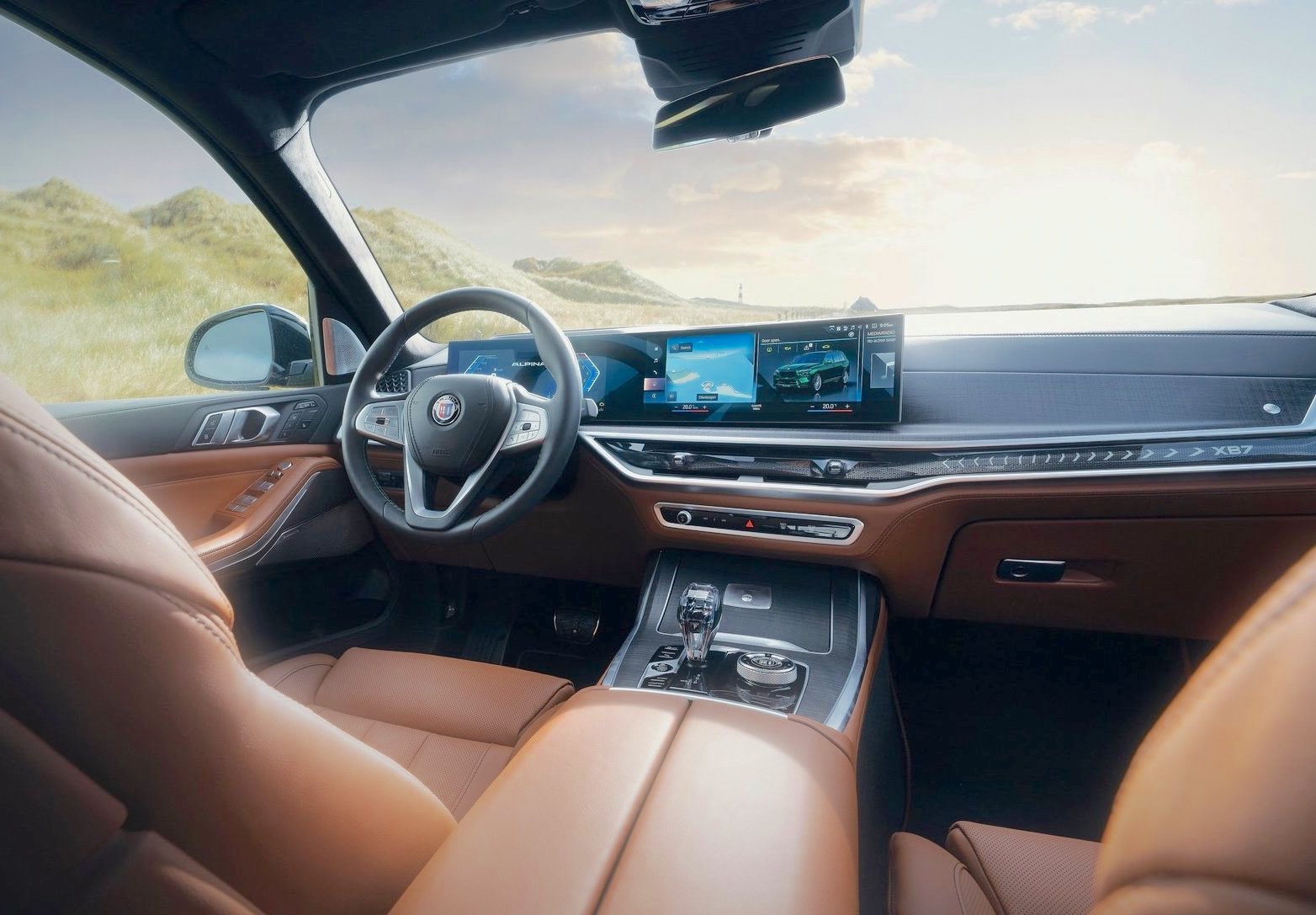 The resulting lower center of gravity and subsequent changes in suspension geometry, with associated increases in negative camber, have a significant positive effect on driving dynamics.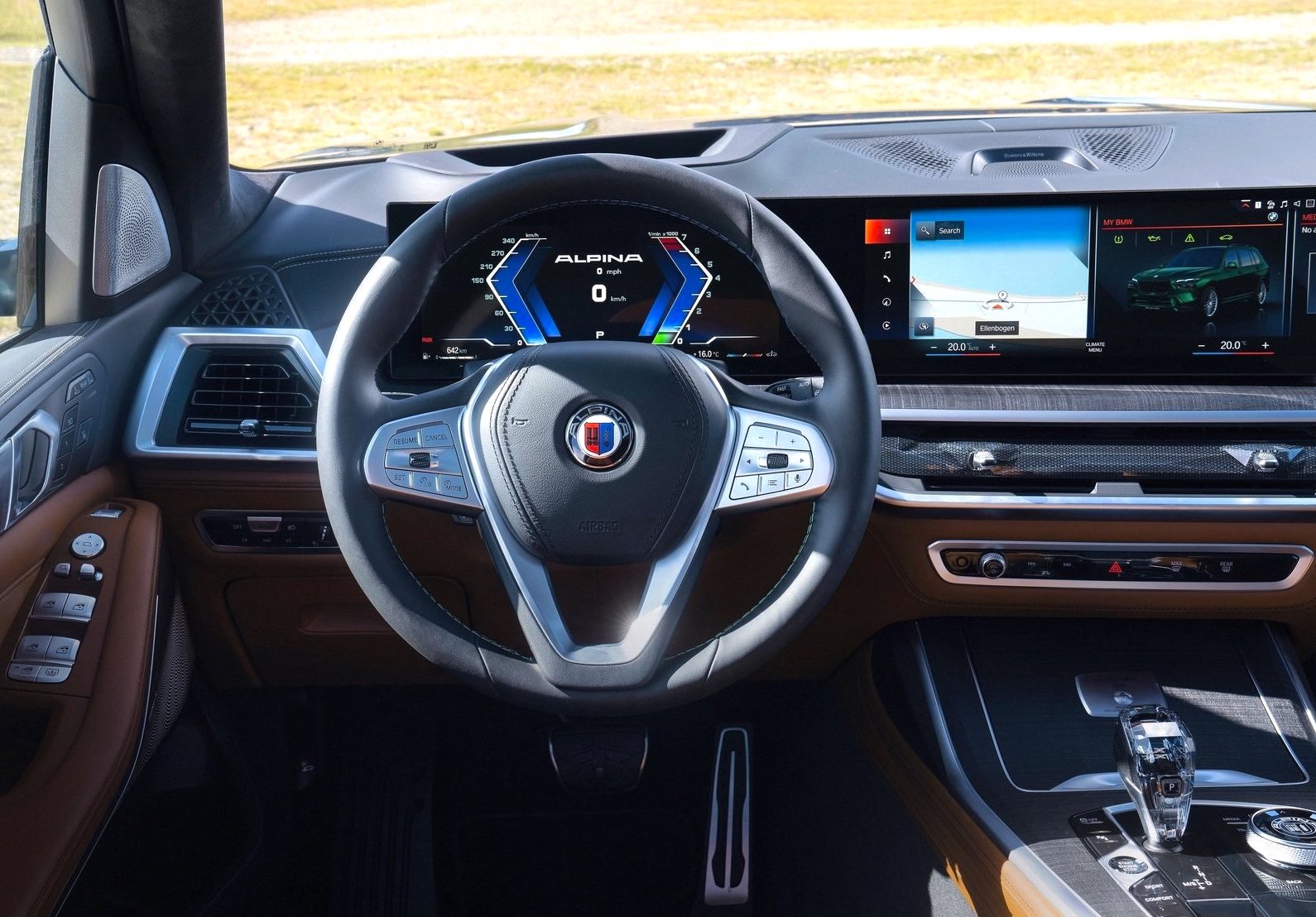 ALPINA-specific dome-bulkhead struts and reinforced torsion struts increase body rigidity. In addition, the electromechanical anti-roll bars of the Active Roll Stabilization system and stiffer rear axle bushings reduce body roll substantially.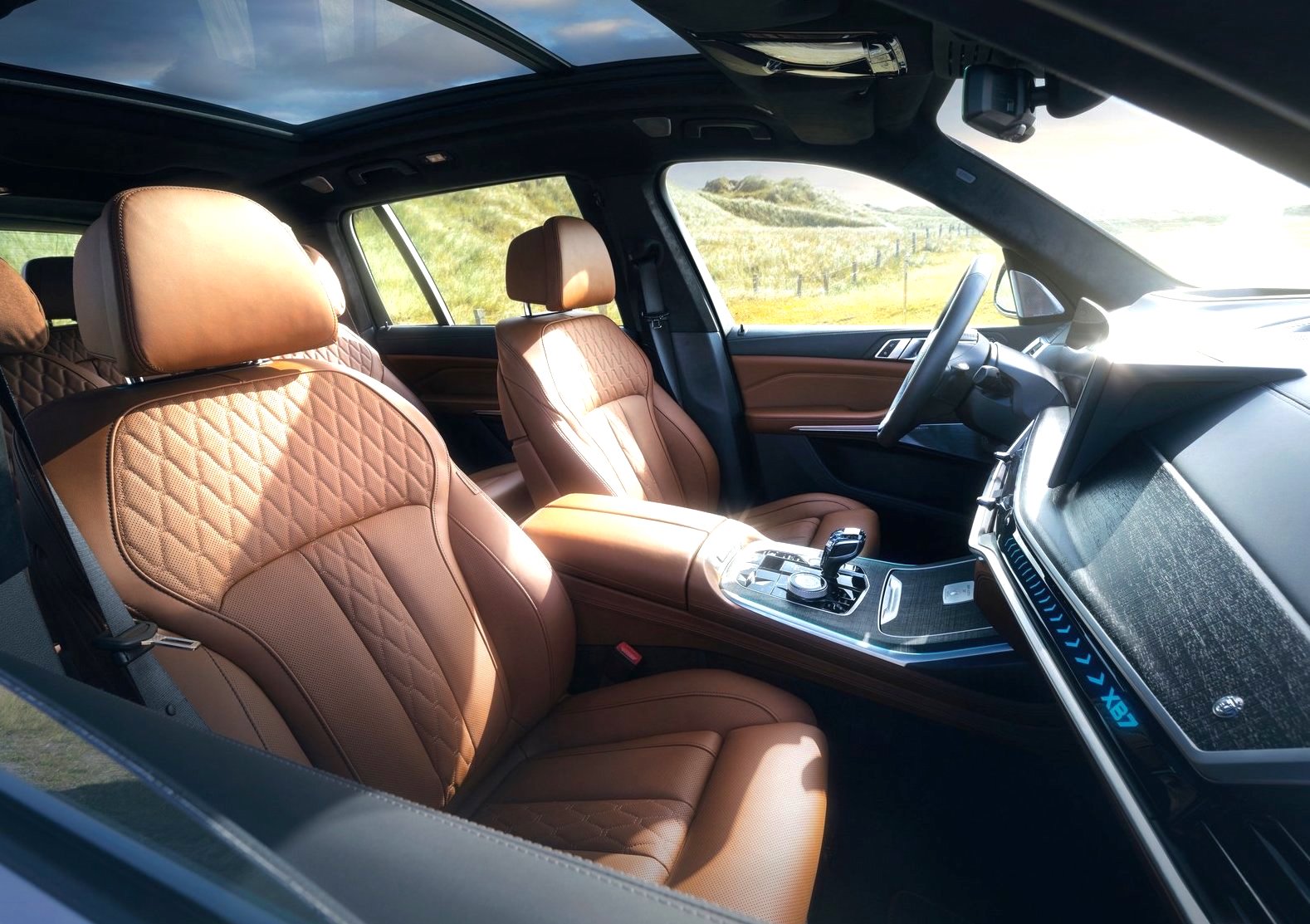 The Integral Active Steering offers direct steering response with exceptional feedback and improves overall agility. The rear wheels can pivot up to 2.3° left or right, increasing agility at low speeds and aiding maximum directional stability at high speeds. The driver can choose from three steering modes: COMFORT, SPORT and SPORT+.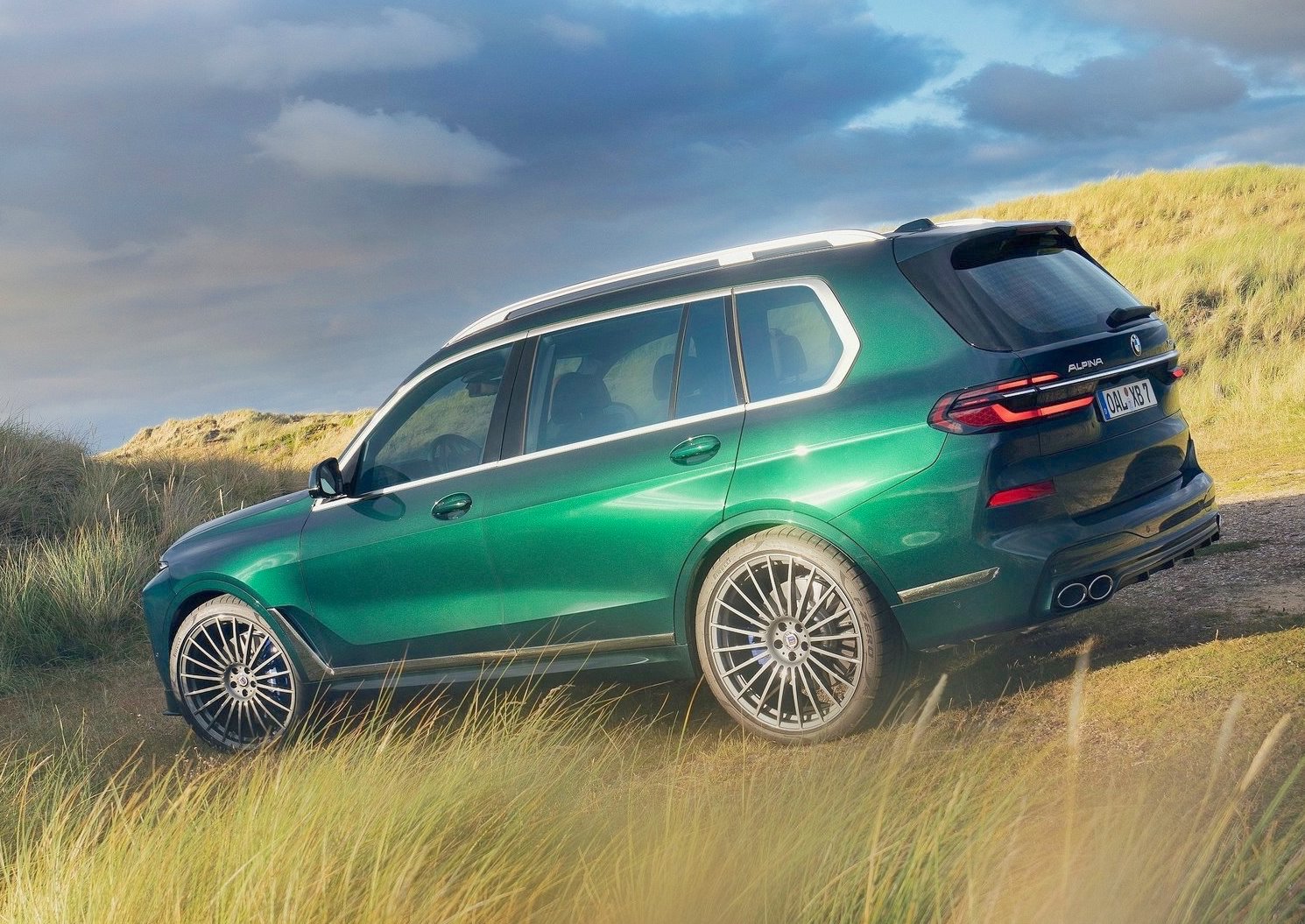 Meanwhile, in the cockpit, the large Curved Display allows the digital instrument panel and the central control display to merge into one unit.
The gauges of the digital instrument panel are in the iconic ALPINA Blue. In SPORT and SPORT+ modes, ALPINA green drag indicators provide a design accent.
Interestingly, the BX7 interior features many distinguishing details and features which set it apart from the mainstream: glass iDrive controller with the ALPINA design, blue illuminated gear selector, ALPINA production plaque, illuminated ALPINA door sills and the unique ALPINA Sport Steering Wheel hand-finished in the finest LAVALINA leather and featuring trademark Blue/Green stitching.
In addition to the ALPINA Myrtle Luxury Wood interior trim, two further ALPINA trim variants are optionally available: Piano lacquer and Natural Walnut Anthracite. Each of the ALPINA wood trim variants features the ALPINA roundel logo.