Used cars
Range Rover Celebrates 53 Years Of Rising Success
Celebrating 53 Years of Range Rover, A Remarkable Journey
53 years ago, on June 17th, 1970, the automotive world witnessed the launch of the iconic Range Rover. This revolutionary vehicle, with its unique blend of luxury and off-road capabilities, made an indelible mark in the industry.
As we reflect on its journey, we delve into the early days, the challenges faced, and how the Range Rover transformed into one of Britain's most successful exports, standing tall even today as it enters its fifth generation.
A Vision Ahead of Its Time
The Range Rover arrived on the scene as a ground-breaking creation. Marketed as "Four vehicles in one" and "A car for all reasons," it boasted innovative features like coil-sprung suspension, an aluminum body, and a powerful V8 engine.
The promotional campaign emphasized its versatility and suitability for diverse environments, even suggesting that it belonged on a Texan ranch. Although the Range Rover had its sights set on North America from the beginning, it would take nearly two decades for it to officially cross the Atlantic.
Evolution and Expansion
In its early years, the Range Rover was characterized by simplicity, yet it proudly embraced its identity as a luxury car. The original models featured body-color C-pillars, later replaced by black pillars.
Little did enthusiasts in 1970 anticipate the future introduction of super-plush versions, including the esteemed Vanden Plas version, tailored specifically for the Japanese market.
In the same month of the Range Rover's debut, the Triumph Stag made its entrance, sharing a similar price point in the UK.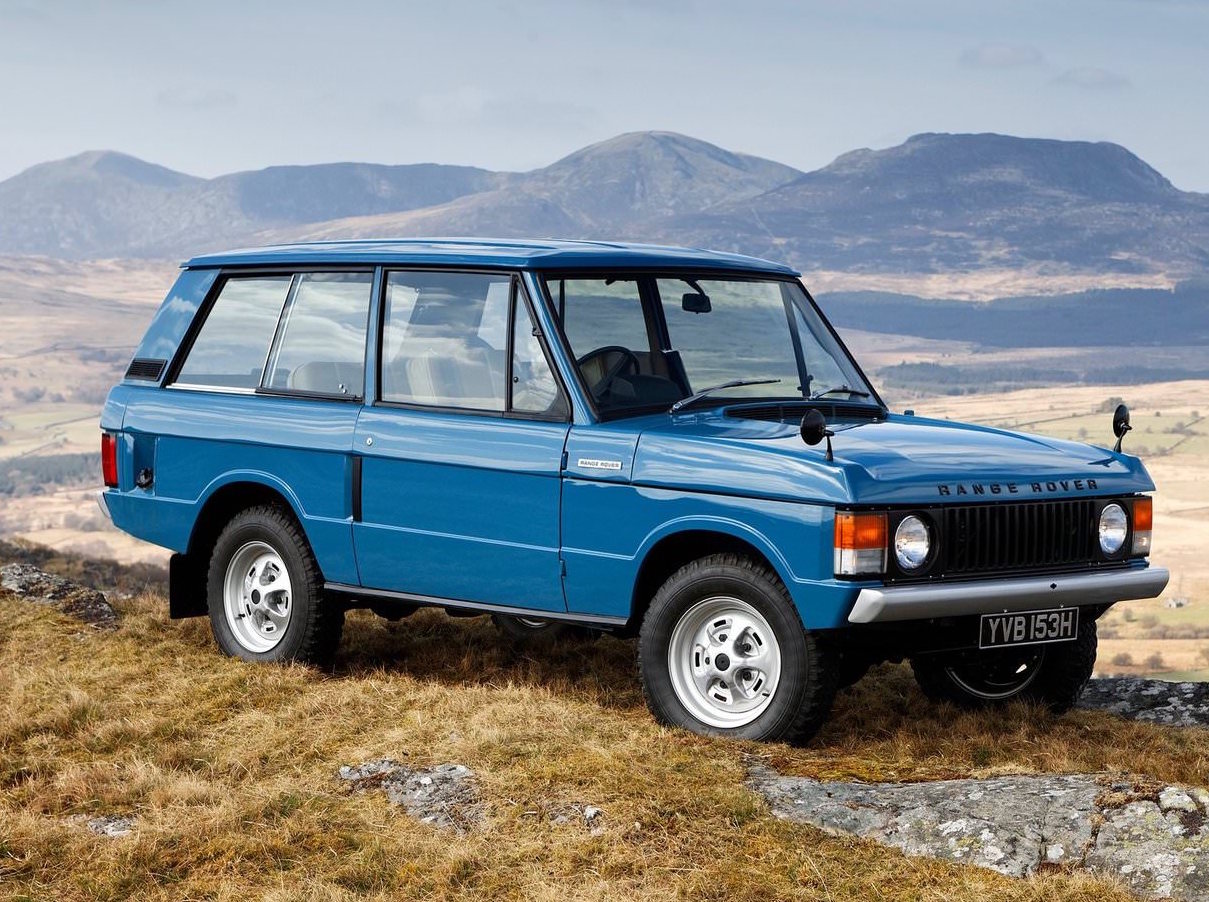 Global Success and Enduring Legacy
Over time, this all rounded luxury go anywhere vehicle gained momentum, meeting global demand and carving a niche for itself in the automotive landscape. After a decade of production, it solidified its position as one of Britain's most successful exports, a status it maintains to this day.
The Range Rover's fifth generation continues to captivate drivers with its unmatched blend of luxury, performance, and off-road prowess.
A Driving Force in British Exports
In 2022, the Range Rover proudly stood as Britain's fourth highest-exported car, following the Mini, Qashqai, and Corolla. Notably, the Range Rover Sport, Evoque, and Velar occupied the sixth, seventh, and eighth positions, illustrating the brand's central role in Britain's export efforts. With its enduring appeal and a legacy that spans over five decades, the Range Rover remains an emblem of British automotive excellence.
Conclusion
As we celebrate 53 years since the Range Rover's remarkable debut, we recognize its profound impact on the automotive industry.
From its humble beginnings as a spartan yet versatile vehicle to its current iteration as a symbol of luxury and performance, the Range Rover continues to evolve while staying true to its heritage. As we look forward to the future, we eagerly anticipate the innovations and advancements that will shape the Range Rover brand for generations to come.