Automotive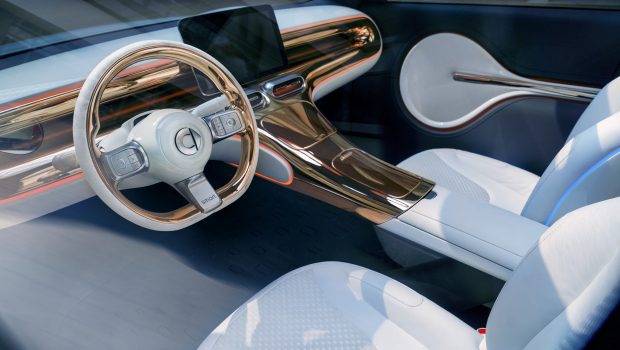 Published on January 22nd, 2022 | by Aaron Fernandez
0
Proton becomes distributor for smart EV's in Malaysia
Proton has recently signed a Memorandum of Agreement (MOA) to sell electric vehicles by the premium brand smart Automobile (smart) in Malaysia. Both parties will be partnering via Proton Edar, who will be appointed as the importer, distributor, and dealer in Malaysia and Thailand for smart Automobile's range of New Energy Vehicles (NEV).
smart Automobile (joint venture between Mercedes Benz and Geely) is back and after having 388 million USD invested into reviving the company, plan to develop into a world-leading EV brand.
The signing ceremony was held virtually with Chief Executive Officer of Proton Edar, Roslan Abdullah and Vice President of Finance for smart, Ulf Nestler acting as signatories for their respective companies. Dato' Sri Syed Faisal Albar, Chairman of Proton, Tong Xiangbei, Chief Executive Officer of smart and Proton CEO of Proton Dr Li Chunrong were also present.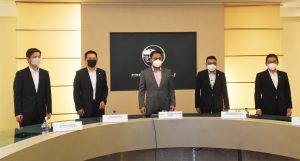 "With the signing of the MOA, PROTON is taking its first steps on its New Energy Vehicle strategic journey. By collaborating with smart, we will be able to gain experience in the selling, servicing, and charging of NEVs and build up the skill sets we require to be a force in ASEAN's rapidly expanding NEV sector. This is also an opportunity to tap on smart's customer base, which will open up more opportunities for the Proton brand," said Chairman of Proton, Dato' Sri Syed Faisal Albar.
According to forecasts by the International Renewable Energy Agency, the market for EV cars will grow by 10 million by the year 2025. smart is looking to take advantage of this with their new portfolio of New Energy Vehicles (NEV) that will launch in the coming years.
"With smart's 'dual-home' (Europe and China) business strategy, the company already covers two of the world's largest automotive markets. Now, as part of our forward-looking strategy, we are joining hands with PROTON in Southeast Asia. With minimal investment, the agreement will allow us to enter the Thai and Malaysian markets in the near future,"
"As our regional partner, PROTON has a first-class corporate reputation, extensive experience and valuable knowledge of local operations. We look forward to working together to provide consumers in Southeast Asia with a new premium, intelligent, all-electric driving experience." said Tong Xiangbei.
The first smart EV we got a look at was the smart Concept 1, an electric SUV which was showcased at the 2021 Munich Motor Show. The smart Concept 1 SUV will be the first model launched in partnership with Geely who is involved with the battery engineering. Specifications of the vehicle have not been confirmed.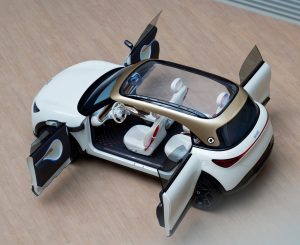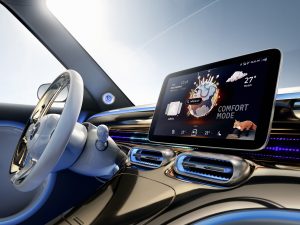 One major concern is the pricing of the new smart. Estimates from Europe have suggested a pricing range of around 35,000 euros which translates to almost RM200,000.
When asked about affordability, Roslan Abdullah said, "How many consumers can afford an EV? In Malaysia, a part of the forces in dictating sales is price affordability. If we have to bring down the price level, would it meet certain regulations later on, if any? These are key points we are looking at in determining to bring EVs. We (need to) look for the right product and the right time."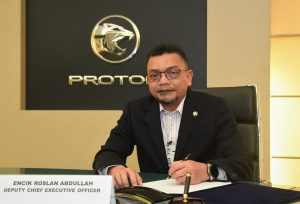 The MOA with Proton Edar is for the company to establish a multi-level sales and service network in Malaysia and Thailand, as well as a brand experience center and a number of sales locations, providing local markets with sales and after-sales services for smart vehicles. It was also mentioned that there are currently no plans to collaborate beyond the tenets of the agreement.