Automotive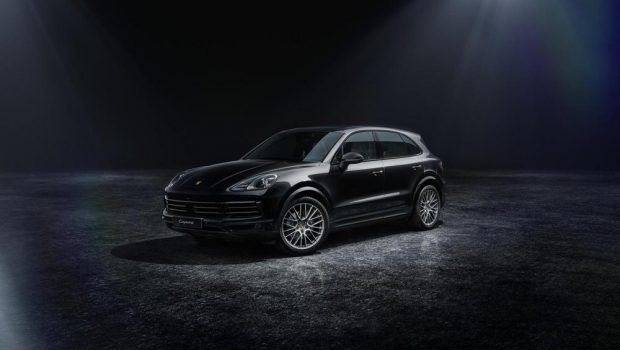 Published on January 22nd, 2022 | by Aaron Fernandez
0
New Porsche Cayenne Platinum Edition is here
Porsche have launched the new Porsche Cayenne Platinum Edition. The company has taken this SUV and given it new exclusive design elements. The Cayenne is the second model in the Porsche roster to receive a Platinum Edition, with the first being the Panamera Turbo. Platinum Editions are available for the standard Cayenne, Cayenne E-Hybrid and Cayenne S, as well as the corresponding Coupé variants.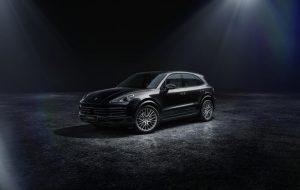 The Cayenne Platinum Edition has the same selection of engines as the standard Cayenne. Choose between a 3.0-liter turbocharged petrol V6 engine with 340PS in the Cayenne, or a 2.9-liter twin-turbocharged petrol V6 engine producing 440PS in the Cayenne S. There is also an E-Hybrid variant which is powered by a 3.0-liter engine and a 17.9kWh battery that produces 462hp.
What's new in the Cayenne Platinum Edition appearance is its new model-specific exterior details and its satin Platinum paint finish. Model-exclusive 21-inch RS Spyder Design wheels and the Porsche and model lettering on the rear share the same platinum finish as well. The LED main headlights include Porsche Dynamic Light System (PDLS) which is only available in the Platinum Edition.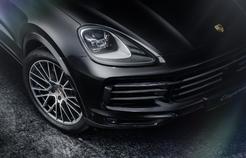 In the cabin, new features include the panoramic roof system and privacy glass. The panoramic roof creates rich lighting inside the Cayenne while the privacy glass protects against unwanted glances form outside giving a better sense of security and privacy. A 14-speaker 710-watt Bose®, surround-sound system with seamless connectivity with Apple Music & Apple Podcasts gives unique sound and the best entertainment for passengers.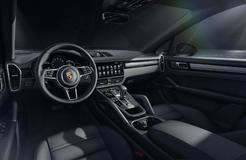 Its eight-way leather sports seats with the Porsche Crest on the front and rear headrests are also exclusive to the Platinum edition, as well as an analogue clock on the dashboard.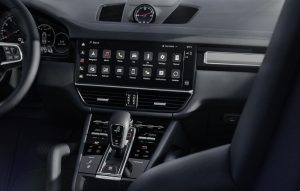 Porsche Exclusive Manufaktur also offers a wide range of refinement options for the interior and exterior, from selective changes to extensive modifications. Orders for the Porsche Cayenne Platinum Edition are available now with deliveries starting in Germany in May 2020.
Information on the fuel consumption and efficiency for each model is available below:
Cayenne Platinum Edition models
NEDC: Fuel consumption combined: 9.5 – 9.2 l/100 km; CO2 emissions combined: 217 – 210 g/km
WLTP: Fuel consumption combined: 12.5 – 11.7 l/100 km; CO2 emissions combined: 283 – 266 g/km
Cayenne S Platinum Edition models
NEDC: Fuel consumption combined: 9.9 – 9.7 l/100 km; CO2 emissions combined: 225 – 220 g/km
WLTP: Fuel consumption combined: 12.9 – 12.1 l/100 km; CO2 emissions combined: 229 – 274 g/km
Cayenne E-Hybrid Platinum Edition models
NEDC: Fuel consumption combined: 2.6 – 2.4 l/100 km; CO2 emissions combined: 60 – 56 g/km; power consumption combined: 22.4 – 21.6 kWh/100 km
WLTP: Fuel consumption combined (weighted): 3.7 – 3.3 l/100 km; CO2 emissions combined (weighted): 85 – 75 g/km; power consumption combined (weighted): 26.5 – 25.6 kWh/100 km;
Electric range (EAER): 41 – 43 km; Electric range in town (EAER City): 43 – 46 km