Automotive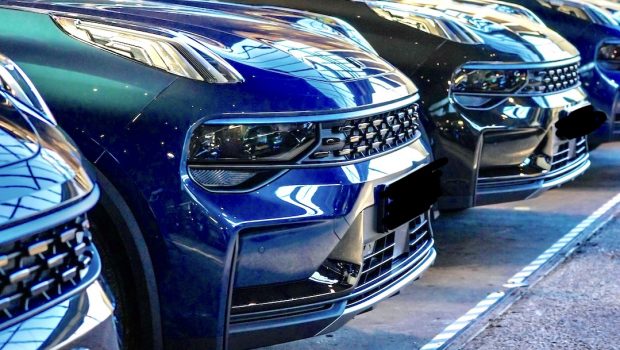 Published on September 10th, 2022 | by Hammer
0
New Proton Badged Electric Car Coming From PRO-NET Soon
PROTON has just issued a press release stating their new business unit, PRO-NET which is 'Proton New Energy Technology'. This comes just weeks after it announced the distributor agreement with smart cars for the sales of the all new smart#1 electric compact SUV which is scheduled to arrive next year.
So, with this new business unit, it seems that PROTON is looking at developing their electric vehicle range beyond just smart#1.
We are guessing about the arrival of Geely electric vehicle sub-brand like Lynk & Co which have been spotted testing in Malaysia for some months already.
PRO-NET's announcement also makes a 'push' towards addressing the high number of used and reconditioned electric vehicles currently being brought into the country without proper after-sales and warranty.
PRO-NET will offer full warranty and after sales and with Geely's strong working relationship with smart and also Volvo Cars in electrified vehicles and battery technology, we can expect reliable electric vehicles and with more affordable prices.
Yes, electric vehicle selling prices are still beyond the reach of middle and lower middle class Malaysians due to high foreign exchange rate (our Ringgit is weak against the US dollar) but with PRO-NET we might actually see a Geely group electric vehicle arriving at just below RM99k.
Meanwhile, in case you were wondering, leading this new subsidiary as Chief Executive Officer will be Zhang Qiang, who has been at PROTON for the last five years focusing on sales and network development.
Interestingly, another key member is Salawati binti Mohd Yusoff, a 25-year auto industry veteran as Chief Brand Officer and we must not forget, Sua Chek Hoong who is a newcomer to PROTON with 20 years of experience in the communications and IT industry, as Chief Information Officer.
The management team will report to a board of directors headed by Dr Li Chunrong, Chief Executive Officer, PROTON, and supported by Roslan Abdullah, Deputy Chief Executive Officer, PROTON, Wang Huaibing, Chief Financial Officer, PROTON and Amran Mohd Tomin, Vice President Human Capital & Admin, PROTON.
Sales of smart#1 electric vehicles are scheduled to start in early Q4 2023. The first model offered to Malaysians will not be a low priced EV and PRO-NET is now laying the foundations for its introduction.
A top priority for the company will be the deployment of charging solutions for customers and current plans call for the deployment of a home based and public charging network.