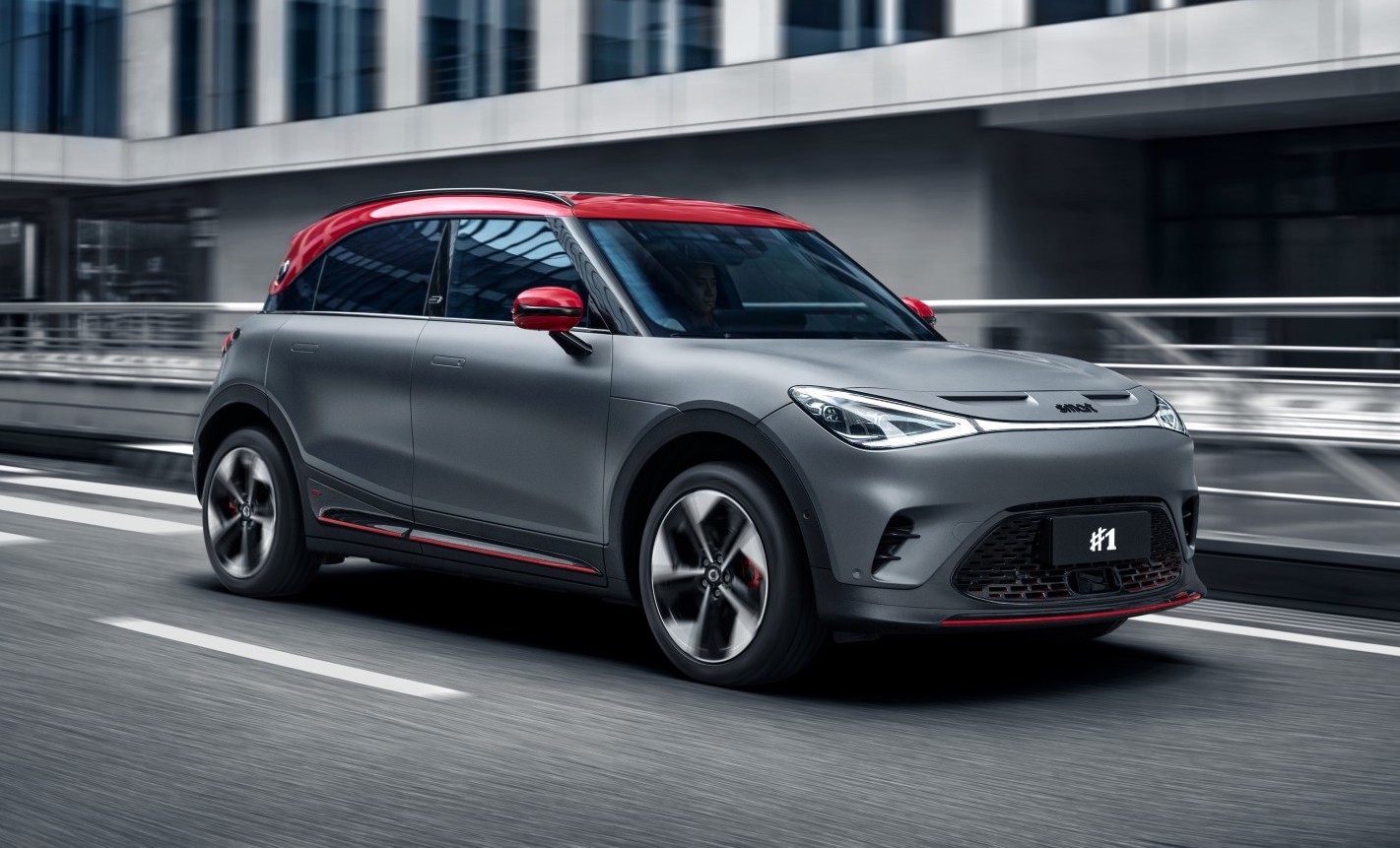 A 400+ hp twin-motor powertrain may be on the cards with this hot new Smart variant. 
Smart has recently teased that its new #1 will soon be getting a spiced-up BRABUS variant, bringing with it some sportier stylistic additions and potentially a rather potent 400+ hp twin-motor electric powertrain. 
Starting with what has officially been revealed first, this new Brabus-fied Smart will be netting a more aggressive exterior aesthetic which comes courtesy of some meaner-looking bumpers up front and round the back, as well as some larger 19-inch alloy wheels on each corner. Added to this hotter #1 too is a pair of Aventador SVJ-esque cooling vents on its nose, along with a smattering of red highlights that extends to its two-tone roof and larger rear spoiler.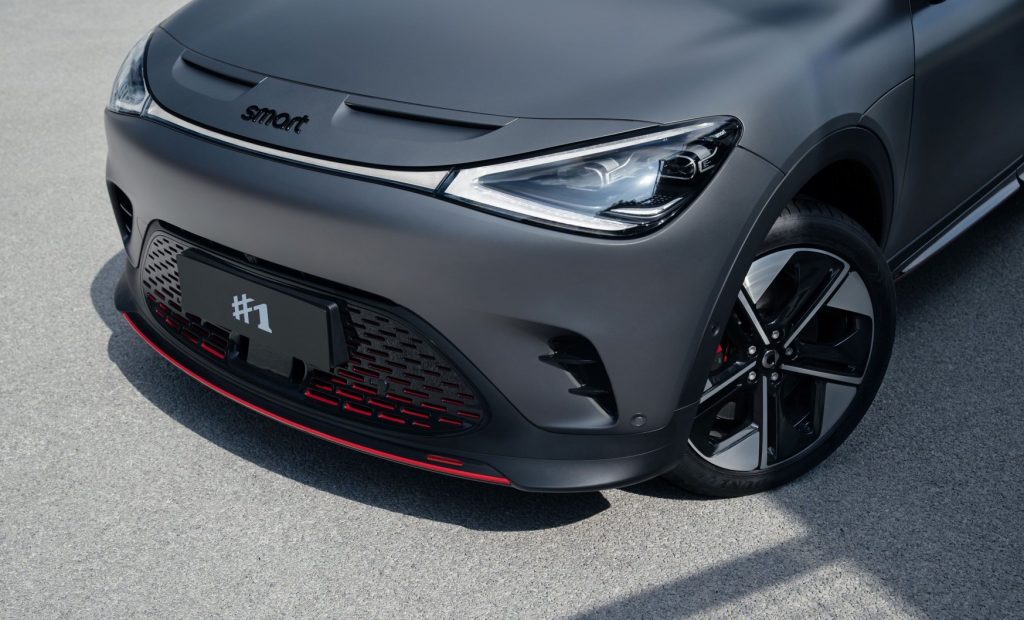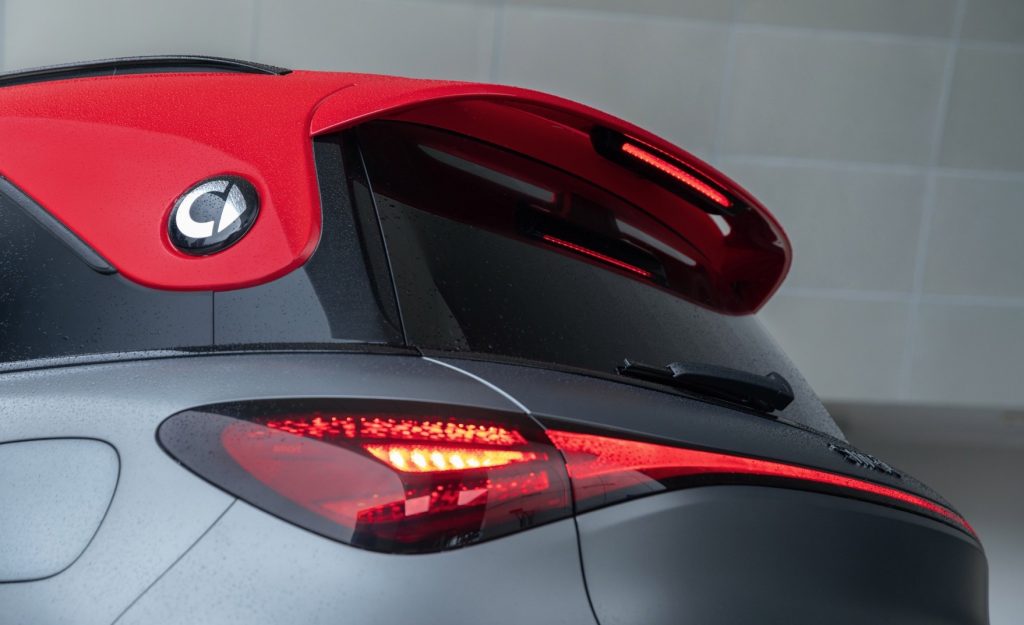 The red accented theme is also further continued within this hot Smart, with red seatbelts and red contrast stitching on its suede sports seats. Aluminium pedals and an Alcantara-wrapped steering wheel are on the cards too to further jazz up its interior, in addition to apparently some new performance-related modes on its 12.3-inch digital instrument cluster and 9.2-inch central infotainment screen.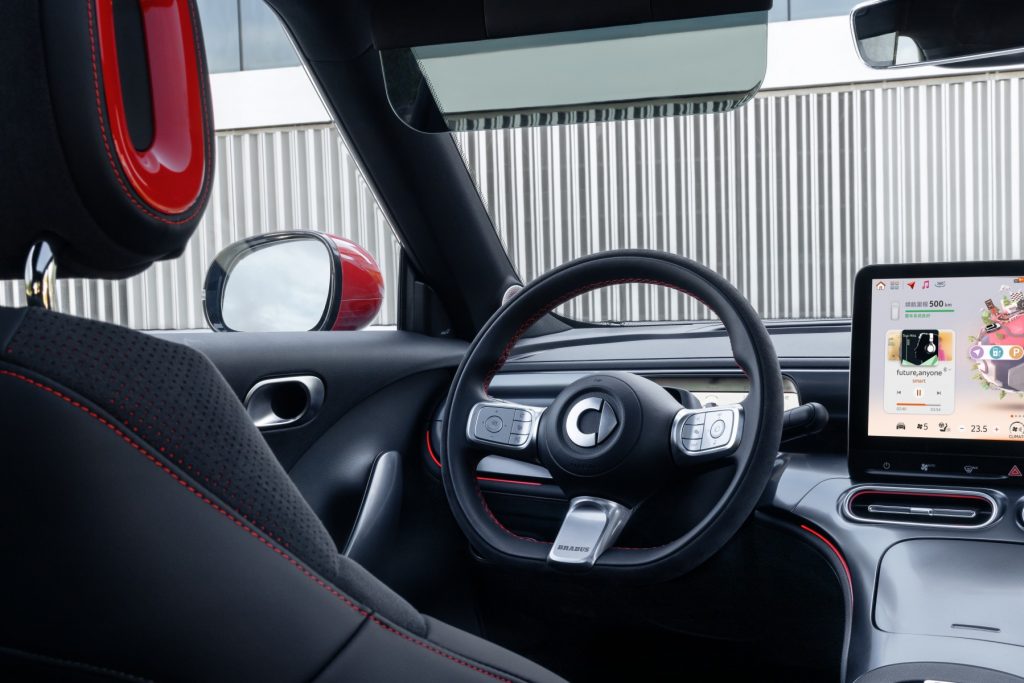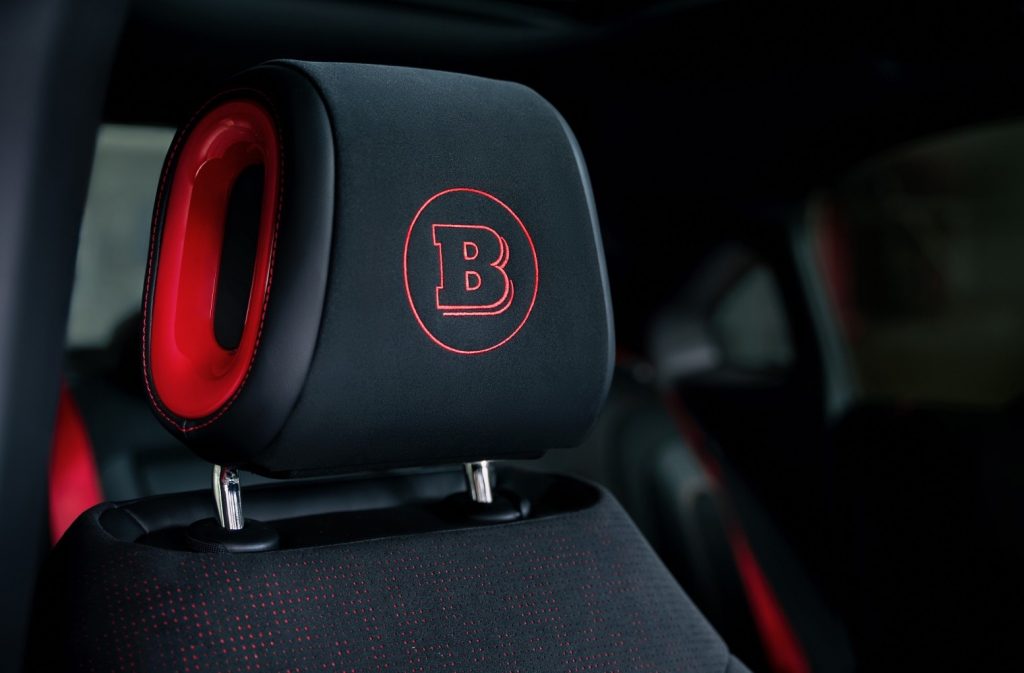 There has even been some suggestion that this sporty Smart will be featuring some sporty suspension mods and a unique sporty acceleration noise to further differentiate itself from its common counterpart, but it is worth mentioning here that this is all still speculation from the recently released teaser video thus far. As is too the idea of a more potent dual-motor drivetrain setup that apparently would pack over 400 hp and could therefore yield a sub 5-second century sprint time for this compact EV, though it is not as if Brabus doesn't have a history of creating some ludicrously fast and powerful cars in the past. 
In any case, all will be revealed when this variant officially debuts on the 26th of August at the Chengdu Motor Show. And what more is with news that Smart will be back in Malaysia under Proton, there might just be a chance that this hot #1 might be making its way to our short too.  
PRESS RELEASE: After wowing the world with the first member of its new generation all-electric product family lineup, smart, the premium all-electric automotive technology brand is delivering another exciting surprise to performance car enthusiasts and smart fans around the world.
Continuing a 20-year legacy into the e-mobility era, smart and BRABUS, the world's largest independent automotive refinement specialist and exclusive supercar manufacturer, have partnered up to co-create the urban all-electric performance driving experience with an iconic edition – the all-new smart #1 BRABUS. As the first co-creation of the partnership, the all-new smart #1 BRABUS transcends the times, providing aggressive styling with BRABUS design elements, and of course the outstanding performance offered by electric drive technology for that punchy "1 second wow", delivered in a smart way.
Mandy Zhang, Vice President of Global Sales, Marketing and After-Sales of smart Automobile Co., Ltd. said: "The smart #1 BRABUS reimagines the urban performance driving experience for the e-mobility age. We are rebuilding our shared vision of the urban performance car from the ground up and can't wait to see customers' reactions when they see the aggressive design empowered by BRABUS and feel the class-beating performance. The model is more eye-catching and sportier than ever, loaded with personality and guaranteed to wow customers and turn heads everywhere."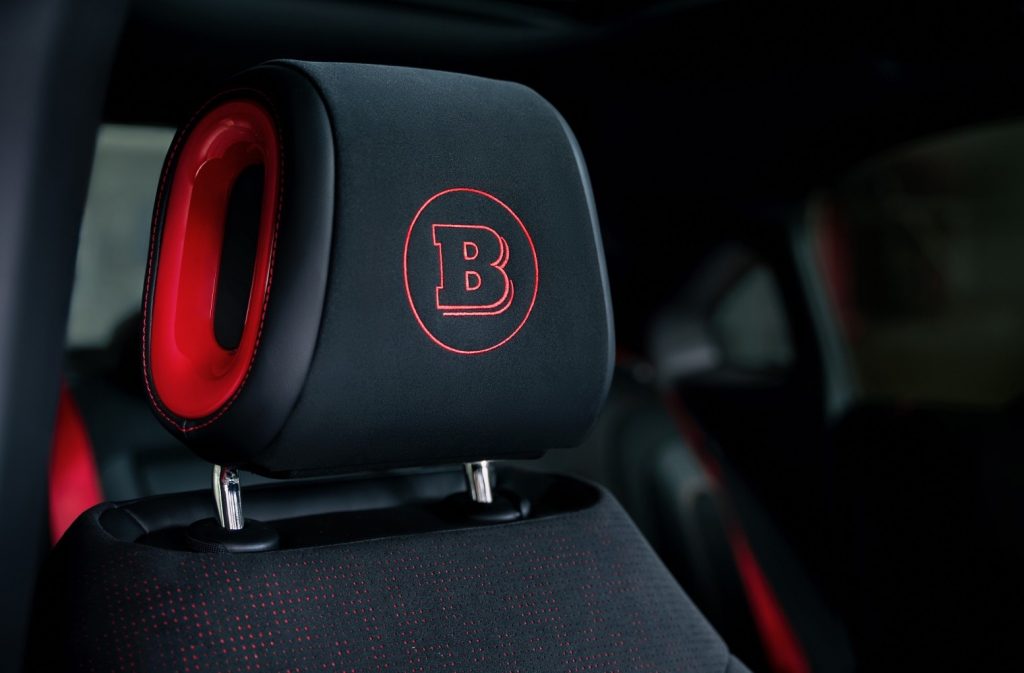 smart & BRABUS 20-year legacy continues into the e-mobility era
First teaming up back in 2002 and now embarking on a new era of collaboration, smart and BRABUS are no strangers to one another. As the first in the industry to abandon internal combustion engines and complete the transition to an all-electric brand, smart is again pioneering the best of two worlds, harnessing the creative energy of the renewed smart brand and the freshly invigorated BRABUS to introduce new kinds of exclusivity, uncompromising intelligence and next-level power to the market.
Mr. Constantin Buschmann, the owner & CEO of BRABUS Group said: "Over the past 20 years, smart and BRABUS have co-created a high-performance urban legend and won the hearts of countless performance car enthusiasts. We are excited to continue our two-decade partnership with smart into the e-mobility era. At BRABUS we always push forward, more innovation, more performance, more exclusivity, more fun – but also more safety, more eco-friendliness, more sustainability. The combination of these factors makes our two brands the perfect partners."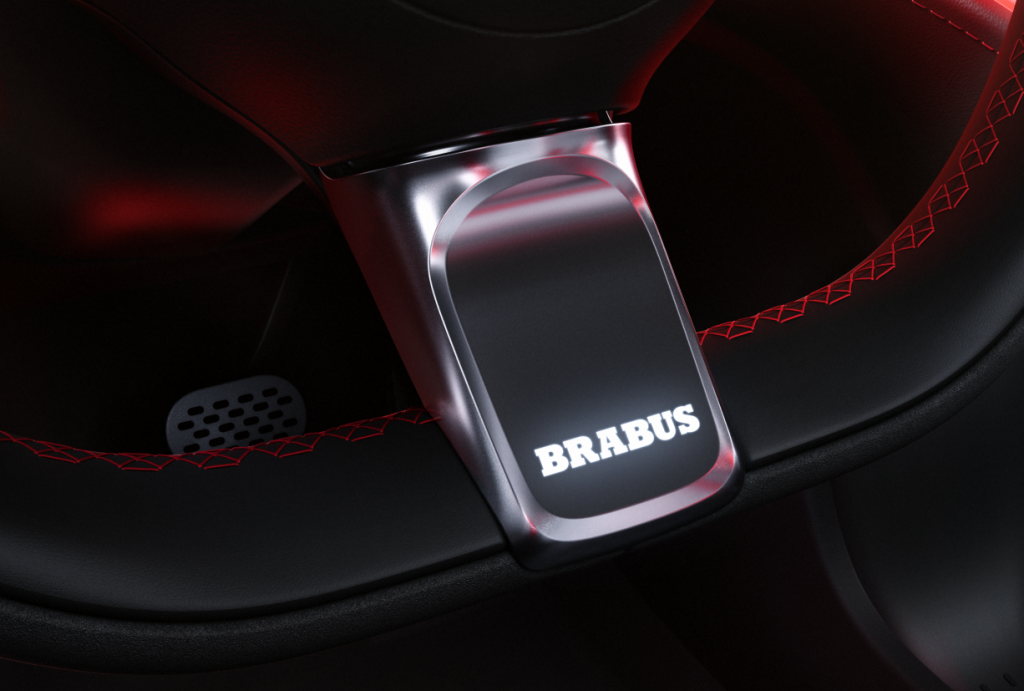 Stunning at a glance, premium design empowered by BRABUS
The smart #1 BRABUS promises to be the most exhilarating smart car to drive to date. The vehicle is fitted with exclusive BRABUS exterior and interior design elements and features a long list of special additions which make the model ultra-desirable. With premium performance styling, the car takes on a more aggressive look, featuring a rear spoiler, 19-inch dynamo rims and a sporty front design guaranteed to command attention, no matter how exclusive the backdrop. Accenting the front is the red grille and the unmistakable bumper air curtain, while the interior features a steering wheel covered by Alcantara and leather, microfiber suede seats and headrests with BRABUS design stitching, and red seatbelts. Translucent soft sunshades and metal pedals add to the sporty feeling of the car.
Head of Design at smart, Kai Sieber said: "The BRABUS trim line of the smart #1 will seamlessly tie into the history between the two brands. The design is clearly distinguished from other smart #1 trim lines by a body kit with performance-inspired expressive spoilers at the front and rear, and specific side sills. Dedicated rims, the classic BRABUS red accents on the exterior, and the specific interior line complete the car."
The smart #1 BRABUS not only ensures every customer has access to hair-raising exhilaration, unbridled power and the agility that'll get from A to B in the smartest way possible, they'll also be accompanied by the ultimate urban companion who'll help to make it the most intelligent, efficient and convenient ride possible. smart's future-tech powered, intelligent urban e-mobility solutions paired with BRABUS' versatile performance styling will set a new benchmark in the segment. Opening the new chapter of collaboration, the two iconic brands are sure to bring more exciting stories to customers, and to design a smarter future together.